Welcome to our ultimate Payday 3 money farming guide, fellow heisters! If you are a budding criminal mastermind looking to rake in the big bucks in the adrenaline-pumping world of heists and high-stakes robberies, you have come to the right place.
Payday 3, the latest installment in the iconic heist-themed video game series, offers a thrilling opportunity to amass vast fortunes through cunning strategies and daring exploits. Since we are dealing with the brand-new part of this exceptional franchise, it is vital to know how to get money in Payday 3, and this is what we are going to talk about.
Within these pages, we will take you on a journey through the intricate art of making money in Payday 3. Whether you are a rookie attempting your first bank job or a seasoned pro aiming to maximize your gains, we will provide you with invaluable insights, tips, and tactics to help you fill your vaults to the brim with ill-gotten gains. On top of that, we will cover what heists are worth your attention for the best money farm Payday 3, as not all of them are equally good.
Get ready to delve into the nitty-gritty of heisting, learn how to assemble the perfect crew, master the art of efficient loot extraction, and navigate the game's various challenges and obstacles with ease. With our expert guidance, you will soon learn the best way to farm money in Payday 3 and become a wealthy, feared, and respected criminal in this title. So, lock and load, gather your crew, and let's embark on this lucrative journey together.
IMPORTANT NOTE: At SkyCoach, you can also Buy Payday 3 Boost at the lowest prices and with the fastest delivery. You can make your first purchase even CHEAPER if you find our special PROMO CODE (highlighted in green) hidden in this article and get a 20% DISCOUNT.
Check out some of our most popular
Payday 3 Boosting services

below:
Best Ways to Make Money in Payday 3
In this part of the guide, we are going to enlist and briefly describe all Payday 3 money farm methods currently available in the game. Do remember that the game is fresh and has launched recently. So, there might be major updates concerning how to earn Payday 3 money in the future. To ensure you always stay in the loop, do not forget to check out this article from time to time.
Here is how to make money in Payday 3 and a complete list of the methods you can use:
Buy Payday 3 Money at SkyCoach;

Completing Heists;

Pay Attention to Loot;

Challenges Matter;

Stealth Bonus;

Bag Movement;

Difficulty Levels;

Skill Points & Perks;

Infamy Levels;

Build a Reliable Crew.
Further in this article, we will describe every method listed above and find out the fastest way to make money in Payday 3. This will let you get ahead of other players right from the start and earn a ton of cash quickly.
Buy Payday 3 Money at SkyCoach
Just like in all other online titles, farming the in-game currency can be quite a challenging and troublesome activity. This is especially noticeable if you wish to enjoy the game instead of spending all your time grinding money. Luckily for you, SkyCoach is here to help you with that!
Currently, the best way to get money Payday 3 is to buy it at SkyCoach. We offer fair prices and guarantee the fastest result. Trust this tedious job to our professional players while saving your precious time for other pursuits.
Unlike all other platforms, our managers are working hard to offer you the best deal you can find on the market. So, do not waste a second and Buy Payday 3 Money with our company's help and continue having fun without spending your time grinding it. BLOG20
Completing Heists
Now that you know how to buy Payday 3 money, let us talk about how you can farm it on your own. We are going to start with the main and most efficient method right away. The primary way to make money in Payday 3 is by completing heists. Each heist offers different objectives, challenges, and rewards. The more complex and challenging the heist, the greater the potential payout. Some heists, like bank jobs and casino heists, can yield substantial sums.
We highly recommend that you find your favorite heist for efficient Payday 3 farm money, as playing it repeatedly can help you complete it faster resulting in higher income.
However, the devs have stated that all the heists you will see in the game will be much longer compared to that of Payday 2. In fact, completing some of them can take up to 30 minutes. At the same time, you will have a lot of fun, as there will be plenty of ways you can use to get this or that mission is done.
Summing it up, completing heists is the best way to make money Payday 3 and it is also the most exciting and rewarding one, especially if you play with your friends and manage to finish those heists silently.
Pay Attention to Loot
Many players who only begin playing the game and wonder how to farm money in Payday 3 often forget how vital it is to pick up loot during heists.
Lootable items are scattered throughout heist locations. These items can include bags of cash, jewelry, paintings, safes, and more.
Collecting loot is essential for maximizing your earnings. Make sure to communicate with your team to efficiently transport loot bags to the designated escape points.
Challenges Matter
Heists often come with mission-specific objectives that, when completed, can earn you extra money. These objectives might involve hacking into systems, disabling security measures, or securing hostages for leverage.
Prioritize objectives that contribute to your overall heist success and reward.
Stealth Bonus
Successfully executing a heist in stealth mode without raising alarms can result in a significant stealth bonus. This bonus is added to your earnings, making it a lucrative approach for skilled players.
Stealth heists typically require careful planning, coordination, and patience. At the same time, completing missions in stealth mode can be quite a lucrative and exciting activity, allowing you to learn a large variety of ways to complete this or that heist.
Bag Movement
Efficiently moving bags of loot to extraction points can increase your earnings. Assign roles within your team to manage bag movement effectively. It might be a wise decision to assign a particular person for this role, as it can speed up the process greatly.
Some characters or skills can improve bag movement speed and carrying capacity. For people wondering how to get Payday 3 money, learning everything about bag movement can significantly increase your potential income in the long run.
Difficulty Levels
Payday 3 offers multiple difficulty levels for each heist. Higher difficulties offer greater rewards but pose tougher challenges.
Choose the difficulty level that matches your crew's capabilities and equipment. Gradually progress to harder difficulties as your team becomes more experienced.
Currently, you can find the following difficulty modes in Payday 3:
Normal

– This is the easiest difficulty mode and is suitable for new players or those looking for a more relaxed experience. Enemies are less aggressive, and objectives are relatively straightforward;

Hard

– This difficulty mode offers a moderate challenge. It is ideal for players who have some experience with the game and want to face tougher enemies and more complex objectives. Team coordination becomes more critical at this level;

Very Hard

– This is a significant step up in difficulty and is designed for experienced players who seek a more intense and strategic gameplay experience. Enemies are more numerous and aggressive, requiring a well-coordinated team to succeed;

Overkill

– This is the highest difficulty mode available and is intended for veteran players seeking the ultimate challenge. Heists on this difficulty are extremely challenging, with numerous powerful enemies and complex objectives. Success at this level demands exceptional teamwork, communication, and mastery of game mechanics.
Completing heists on the toughest difficulty level can yield much greater rewards than usual. However, you need a really reliable team to opt for a mission like that.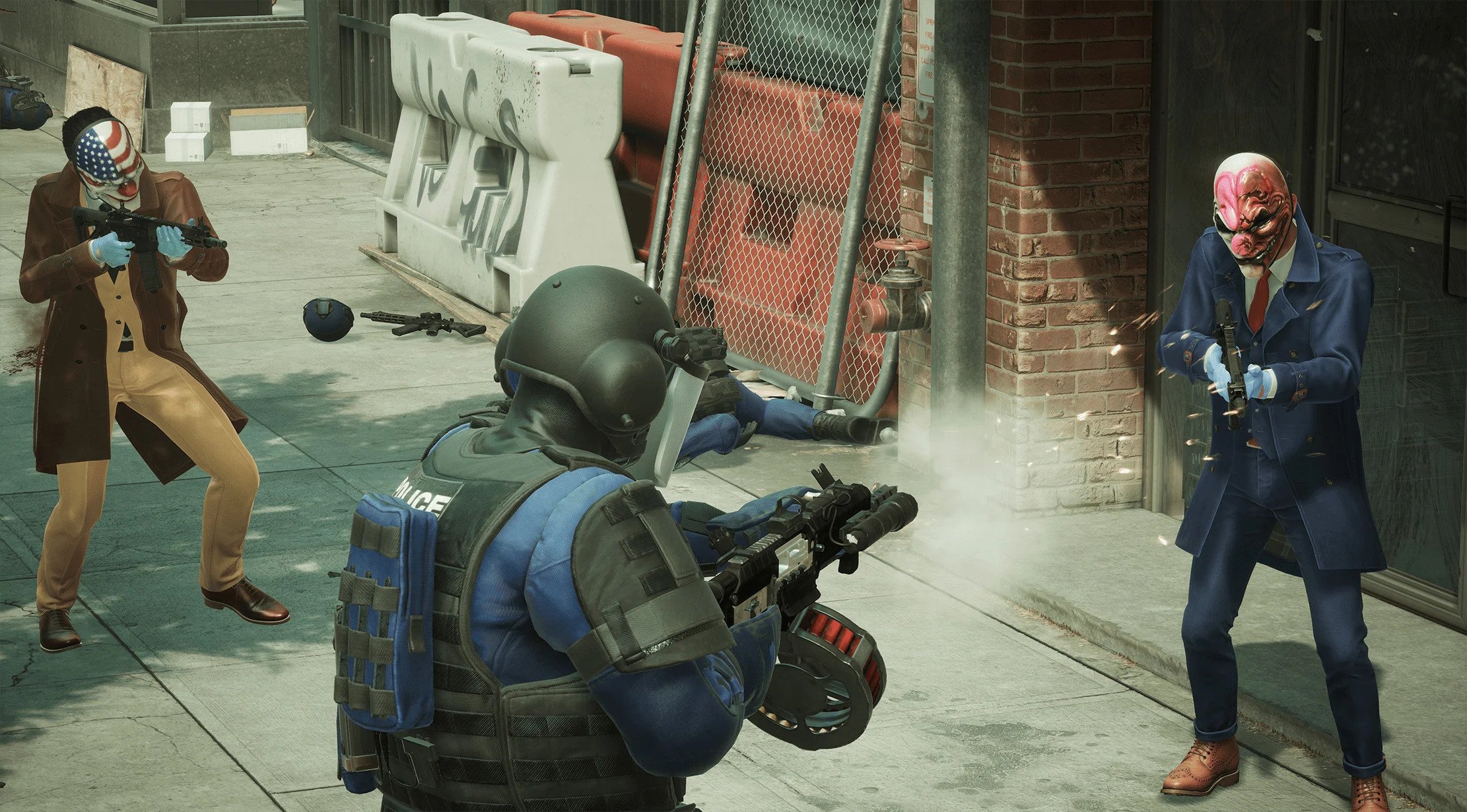 Skill Points & Perks
Spend skill points wisely to unlock skills and perks that enhance your ability to make money. Some skills improve your interaction speed, carry more bags, or reduce the time it takes to complete objectives.
Customize your skills based on your preferred playstyle and role within the crew.
To ensure you get access to the desired skills and perks, you need to achieve a certain level threshold. This can be done much faster if you Buy Payday 3 Powerleveling from SkyCoach and trust this job to our professional players. We offer the best market price and guarantee the fastest result.
Infamy Levels
As you reach higher infamy levels by gaining experience and progressing in the game, you unlock bonuses and rewards that can improve your money-making abilities.
These bonuses can include increased experience gains, additional skill points, or unique perks. A lot of players forget about this when they wonder about what is the fastest way to get money in Payday 3, as this does not influence your potential income directly like, for example, difficulty levels do.
Build a Reliable Crew
It is no secret that the entire Payday franchise is a series of team-based games and it is vital to group up with skilled players if you wish to know how to make money Payday 3. Here is how building a reliable crew can help you earn more money and why:
Complete objectives faster, leading to higher payouts;
Efficiently move loot, maximizing your take;
Provide support and revival, reducing downtime;
Execute stealth missions without raising alarms, earning stealth bonuses;
Handle combat situations adeptly, minimizing casualties;
Adapt to changing circumstances and challenges.
A well-rounded crew enhances your overall heist performance and acts as the main answer to the question of Payday 3 how to make money quickly and efficiently.
What Heists Are Available for Payday 3 Money Farm?
Unlike the previous part of the franchise, Payday 3 only features 8 playable heists at the release. However, the devs have already stated that there will be 4 more heists available for players to try in the near future. What's more important, no matter what mission you choose to complete, every one of them can bring easy Payday 3 money. It all comes down to what difficulty level you are playing on, what challenges manage to complete, and so on.
At the moment of writing this article, you have the following heists to choose from to make money in Payday 3:
No Rest for the Wicked;

Road Rage;

Dirty Ice;

Rock the Cradle;

Under the Surphaze;

Gold & Sharke;

99 Boxes;

Touch the Sky.
We have listed all the heists in the order they should be played if your goal is to keep to the game's lore. Nonetheless, you can choose what mission to play in any order, meaning you can delve right into Touch of the Sky, which is the last heist on the list.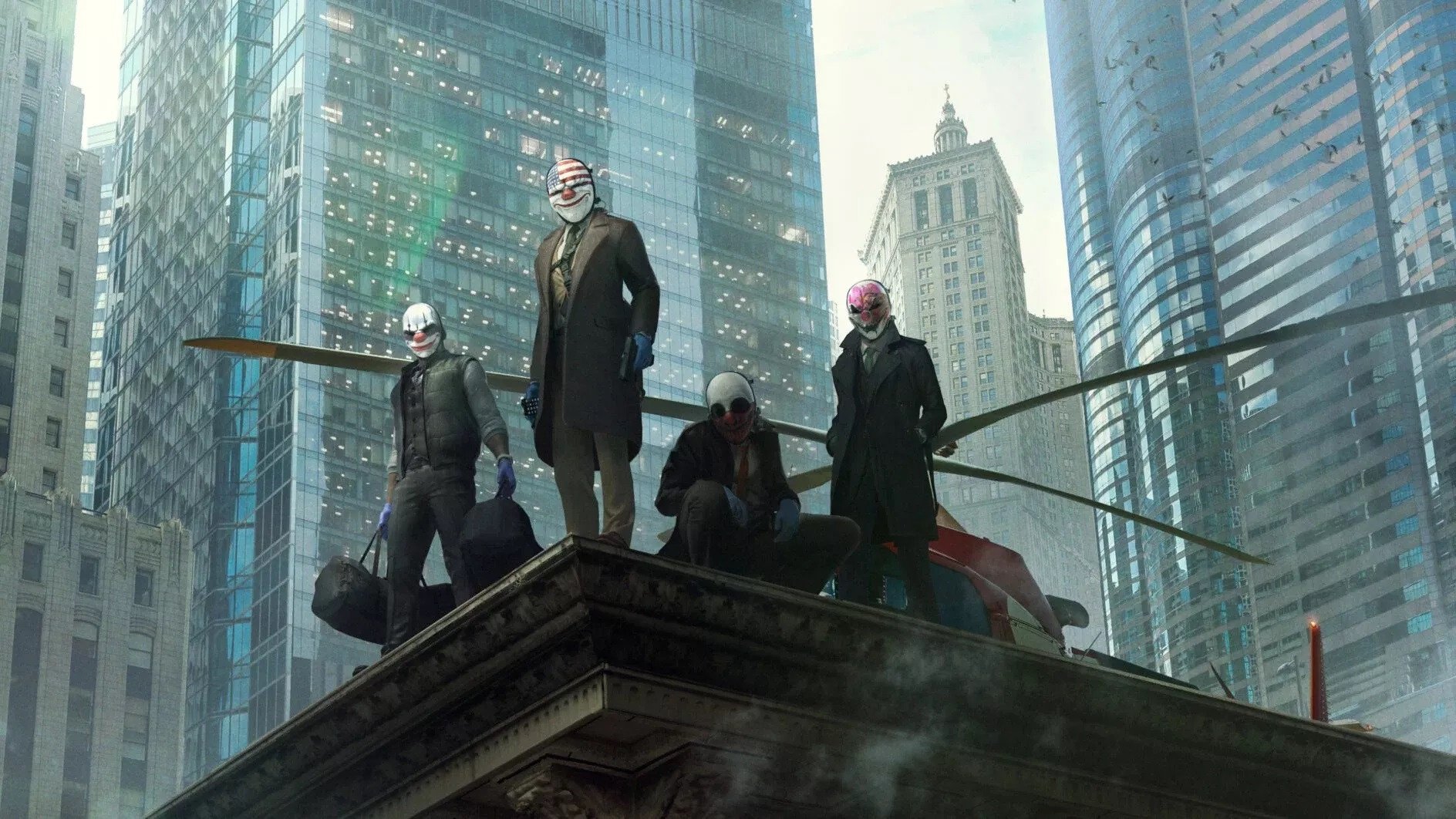 What is the Best Payday 3 Heist for Making Money?
Just like in the previous title of the franchise, you can find a specific heist to complete over and over again. As a rule, this type of mission is easy to do and it takes you a minimum time to finish it, meaning you earn more money and XP in the long run.
Now that you have got acquainted with the complete list of all heists, it is high time to define what heist can be called the best one for farming gold.
As of right now, Road Rage and Gold & Sharke are considered to be the best heists for farming money in Payday 3. Let us see in detail why is that so. For this, check out the table below.
Heist

Potential Income

Description

Road Rage
Up to $850,000

This is a high-intensity heist with a loud approach, involving the theft of cash and valuable electrical components from an armored truck. Although the payout for this heist might not be as impressive as some other missions, it stands out as the quickest mission for speedrunners.

If everything goes smoothly without any interruptions during the escort and break-in phases, you can wrap up this heist in just about 10 minutes.

Gold & Sharke
Up to $1.3 million

This heist does not share the swiftness of completion that Road Rage offers. It is a more extended heist, but this extra time investment translates into a substantially larger reward.

This mission takes you to a prominent New York bank, where your objective is to liberate the money stored within its colossal vault. As a rule, it takes you up to 30 minutes to finish this mission.
Conclusion
To sum it up, Payday 3 offers both thrilling challenges and lucrative opportunities for those willing to step into the shoes of a daring criminal. In this money farming guide, we have explored the best heists and methods to help you amass substantial wealth within the game.
Whether you prefer the silent precision of stealth missions or the explosive intensity of shootouts, mastering the art of making money in Payday 3 comes down to effective planning, teamwork, and adaptability. By choosing the right heists, optimizing your crew, and prioritizing objectives, you can ensure your criminal endeavors are not only profitable but also exhilarating.
F.A.Q.
What is the best way to get money in Payday 3?
Both Road Rage and Gold & Sharke are perfect heists for making money. While the first option is more for speedrunners, the second one will suit just fine for people preferring slower gameplay.
Can you make money from Payday 3?
In Payday 3, there are plenty of gold making methods starting from picking up loot during heists and all the way up to increasing your difficulty level to ensure you get better rewards.
How do you get Payday coins?
The easiest and most straightforward way to get Payday coins is to complete heists, as well as all the corresponding challenges and objectives within them.
How do you get CC in Payday 3?
You can get CC in Payday 3 by gaining XP, unlocking trophies, reaching achievement milestones, and so on.
What is the best way to get money in Payday 3?
The most rewarding heists discovered so far are Road Rage and & Gold Sharke, both offering substantial money rewards and being relatively easy to complete.
What is the best heist for money Payday 3?
Make sure to pay attention to the Road Rage heist if you are a fan of speedrunning missions and are fine with earning up to $850k. For a slower yet even more rewarding gameplay, you can opt for the Gold & Sharke heist and get as much as $1.3 million at a time.