Fellow football enjoyers, welcome our ultimate FC 24 PlayStyles guide - your definitive resource for mastering this brand-new mechanic introduced with the release of the latest game in the series. Whether you are a seasoned pro looking to fine-tune your strategies or a newcomer eager to find your niche, this article is designed to help you explore and understand the best PlayStyles in FC 24 for every position.
In the fast-paced and ever-evolving realm of the FC franchise, selecting the right PlayStyle can be the difference between victory and defeat. With countless options and approaches to choose from, it can be overwhelming to determine which PlayStyle suits your skills, preferences, and objectives. That is where our guide comes in!
Our expert team has scoured the digital arenas to compile a list of the best PlayStyles FC 24, catering to a wide range of play preferences and objectives. Whether you are a tactical genius who thrives on precision passing, a speed demon who loves to sprint past defenders, or a defensive mastermind with an unbreakable wall at the back, we have got you covered.
Before we delve into the topic, we would like to share the fastest and safest method to earn extra FC Coins with no need to farm or grind. This can be done if you Buy FC 24 Coins from SkyCoach! We offer the lowest price on the market, guarantee the quickest delivery, and provide our customers with up to 20% cash back from every purchase.
IMPORTANT NOTE: At SkyCoach, you can also Buy FC 24 Boost at the lowest prices and with the fastest delivery. You can make your first purchase even CHEAPER if you find our special PROMO CODE (highlighted in green) hidden in this article and get a 20% DISCOUNT.
Check out some of our most popular
FC 24 Boosting services

below:
What Are PlayStyles in FC 24
Let's find out what PlayStyles are in FC 24. This innovative enhancement system amplifies specific player attributes and skills, ushering in fresh and upgraded dynamics for those who harness their power.
Consider, for instance, the Block PlayStyle, which improves your blocking capabilities. The latter can be especially useful for the players of the following positions:
Defensive Midfielders;

Center-Backs;

Central Midfielders.
However, we will get to this topic a bit later when we provide you with our own FC 24 PlayStyles tier list.
Within the game, each PlayStyle boasts both a standard version and an augmented plus version. The "plus" variant, as the name implies, provides even more substantial enhancements to the already specialized skill sets, pushing players to unlock their full potential.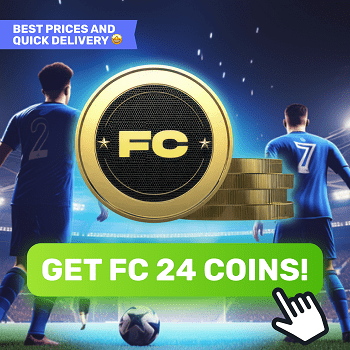 What Are PlayStyles+ in FC 24
Currently, we have 34 Basic PlayStyles to try out in the game. At the same time, all of them have their own PlayStyle+ alternatives. Judging by the name, it is easy to guess that they feature upgraded versions of their standard counterparts.
You can easily distinguish the PlayStyle+ version from the usual one by looking at how it is stylized. The first one will feature a gold badge while the second will be white as always.
To make it clearer how PlayStyles+ FC 24 work, let us describe the Power Shot PlayStyle and its enhanced alternative. While its basic version lets you perform shots faster and has increased shot speed, its PlayStyle+ counterpart boosts these bonuses even further.
FC 24 PlayStyles List
Now that we have the term FC 24 PlayStyles explained, it is time to see what the devs have prepared for us. As mentioned before, you can choose from 34 PlayStyles as of the moment of writing this article. Some of them fit this or that position better while others worse, but this is not the point of this paragraph.
Below, you can find a complete FC 24 PlayStyles list divided into several groups depending on what category they belong. We have also ranked all PlayStyles from Tier S to Tier C to provide you with an understanding of what options are worth your attention. BLOG20
FC 24 Shooting PlayStyles List
| | | |
| --- | --- | --- |
| PlayStyle | Description | Tier |
| Power Shot | Performs Power Shots with increased speed. | S |
| Dead Ball | Improved speed, curve, and accuracy for set pieces, plus a longer ball trajectory line when aiming. | S |
| Chip Shot | Performs chipped shots with increased accuracy and speed. | A |
| Finesse Shot | Makes finesse shots with increased accuracy, speed, and curve. | A |
| Power Header | Headers have increased power and accuracy. | A |
FC 24 Passing PlayStyles List
| | | |
| --- | --- | --- |
| PlayStyle | Description | Tier |
| Pinged Pass | Increased accuracy for Through Passes, increased curve for Swerve Passes, increased speed for Precision Passes. | B |
| Incisive Pass | Increased speed of passes without affecting the trapping difficulty of the receiver. | S |
| Long Ball Pass | Lob and Lofted passes are more accurate and faster. | S |
| Tiki Taka | More accuracy for first-time and short-distance ground passes, better backheel passes. | B |
| Whipped Pass | Increased accuracy, speed, and curve of crosses. | A |
FC 24 Ball Control PlayStyles List
| | | |
| --- | --- | --- |
| PlayStyle | Description | Tier |
| First Touch | Reduced error when trapping the ball and faster transition to dribbling from the first touch. | S |
| Flair | Fancy passes and shots have greater accuracy and unique flair animations. | C |
| Press Proven | Better ball shielding and close ball control at jogging speed. | C |
| Rapid | Achieves higher sprint speed while dribbling, more accuracy with sprint dribbling and knock-ons. | B |
| Technical | Increased speed when using Controlled Sprint, performs wide turns while dribbling with more precision. | C |
| Trickster | Gain the ability to perform unique flick skill moves. | S |
FC 24 Defending PlayStyles List
| | | |
| --- | --- | --- |
| PlayStyle | Description | Tier |
| Block | Increased reach and success chance when making a block. | S |
| Bruiser | Enhanced strength when performing physical tackles. | A |
| Intercept | Increased reach and success rate when performing interceptions. | S |
| Jockey | Improved max speed of Sprint Jockey and improved the transition speed between jockeying and sprinting. | B |
| Slide Tackle | Gain the ability to stop the ball at the player's feet when slide tackling. | B |
| Anticipate | Better standing tackles, grants the ability to stop the ball directly at their feet after a stand tackle. | A |
FC 24 Physical PlayStyles List
| | | |
| --- | --- | --- |
| PlayStyle | Description | Tier |
| Acrobatic | Increased accuracy when performing a volley, and access to additional acrobatic volley animations. | A |
| Aerial | Increased jump height and improved aerial physical presence. | A |
| Trivela | Contextually triggers the outside of the foot pass and shot. | C |
| Relentless | Reduces effects of fatigue, reduces overall fatigue, and increases fatigue recovery during half-time. | S |
| Quick Step | Faster acceleration for Explosive sprinters. | A |
| Long Throw | Increased power and distance on throw-ins. | C |
FC 24 Goalkeeper PlayStyles List
| | | |
| --- | --- | --- |
| PlayStyle | Description | Tier |
| Far Throw | Increased reach and handling towards the end of the match. | B |
| Footwork | Improved reactions and speed in one-on-one situations. | A |
| Cross Claimer | Increased reflexes and reactions during opposition set pieces. | A |
| Rush Out | Enhanced speed when running. | B |
| Far Reach | Increased effectiveness when saving shots from outside of the box. | A |
| Quick Reflexes | Boosted reflexes and reactions when saving shots from inside the box. | S |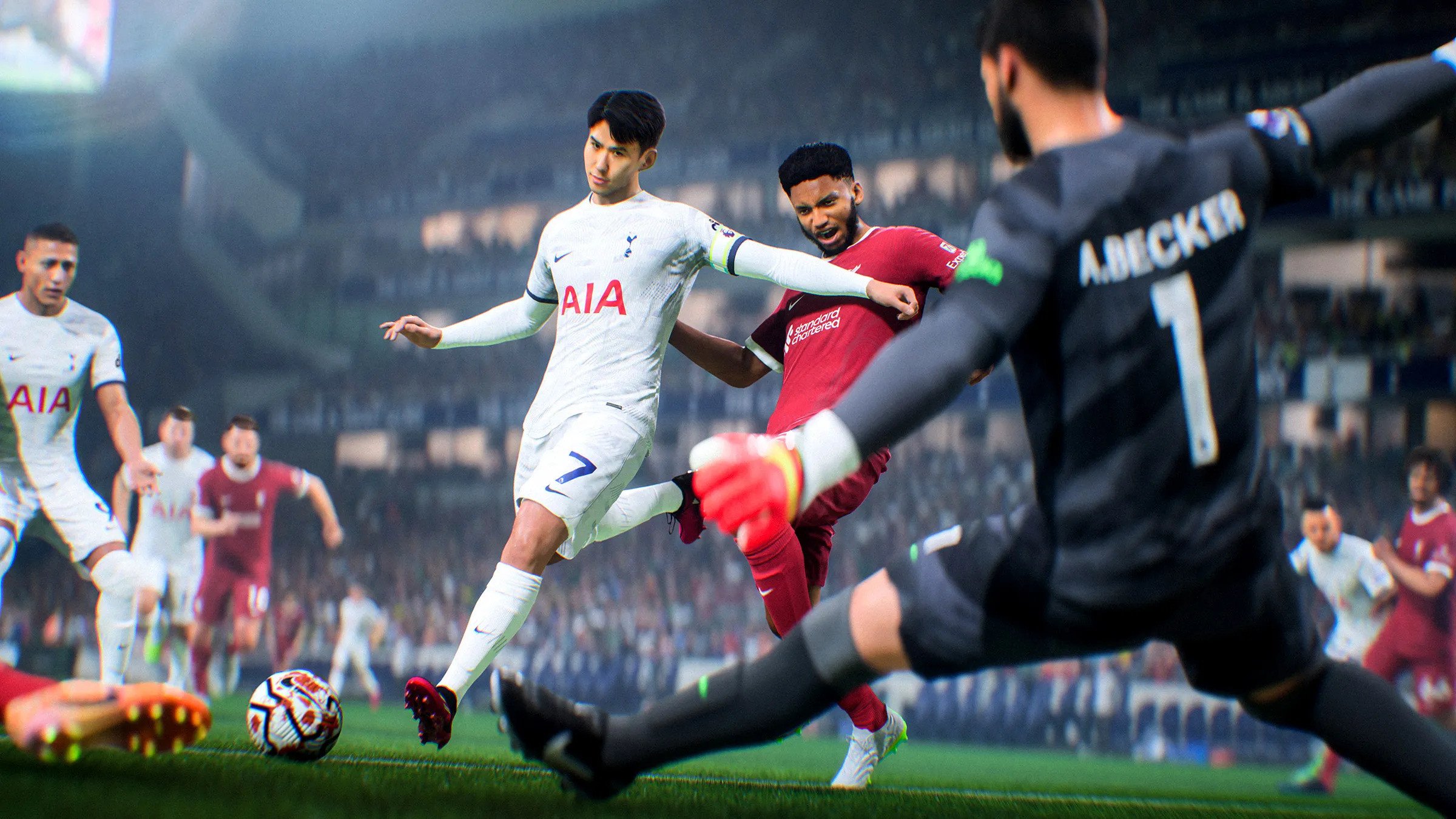 Best FC 24 PlayStyles Ranked
While the game's meta is rapidly changing and it is particularly difficult to set certain PlayStyles apart from others, we have prepared a list of FC 24 best PlayStyles you can currently use in your matches:
Rapid;

Dead Ball;

Slide Tackle;

Relentless;

Quick Step;

Trivela;

Technical.
To learn what every one of them does and what benefits you can have from using them, refer to our table above. We have provided a detailed description of every of the 7 PlayStyles you see here and others as well.
Best FC 24 PlayStyles for Every Position
In the game, a myriad of PlayStyles awaits, yet their effectiveness varies, primarily contingent on your choice and the player's position. In the following sections, we have dissected the best FC 24 PlayStyles for every position to ensure you perform at your peak when playing this or that footballer.
The PlayStyles listed below represent the cream of the crop, our team personally tried and tested within the brand-new title. However, as the gaming landscape evolves, and new players are introduced, we pledge to consistently refresh this segment, ensuring that it remains current and reflective of the most pertinent PlayStyles.
FC 24 Best Strikers PlayStyles
As you might have already guessed, the PlayStyles presented below aim to enhance this position's ability to score goals and contribute to the team's success.
Power Header;

Finesse Shot;

Chip Shot;

First Touch;

Rapid.
FC 24 Best Wingers PlayStyles
Being responsible for providing width to the team's attack and creating goal-scoring opportunities, these PlayStyle improve this position's performance as nothing else in the game.
Finesse Shot;

Rapid;

Flair;

Trickster;

Technical.
FC 24 Best Attacking Midfielders PlayStyles
The main task of this position is to orchestrate attacks, create goal-scoring opportunities, and link up play between the midfield and forward lines. To enhance your potential in all of these responsibilities, make sure to use the following PlayStyles.
Incisive Pass;

First Touch;

Tiki-Taka;

Technical;

Press Proven.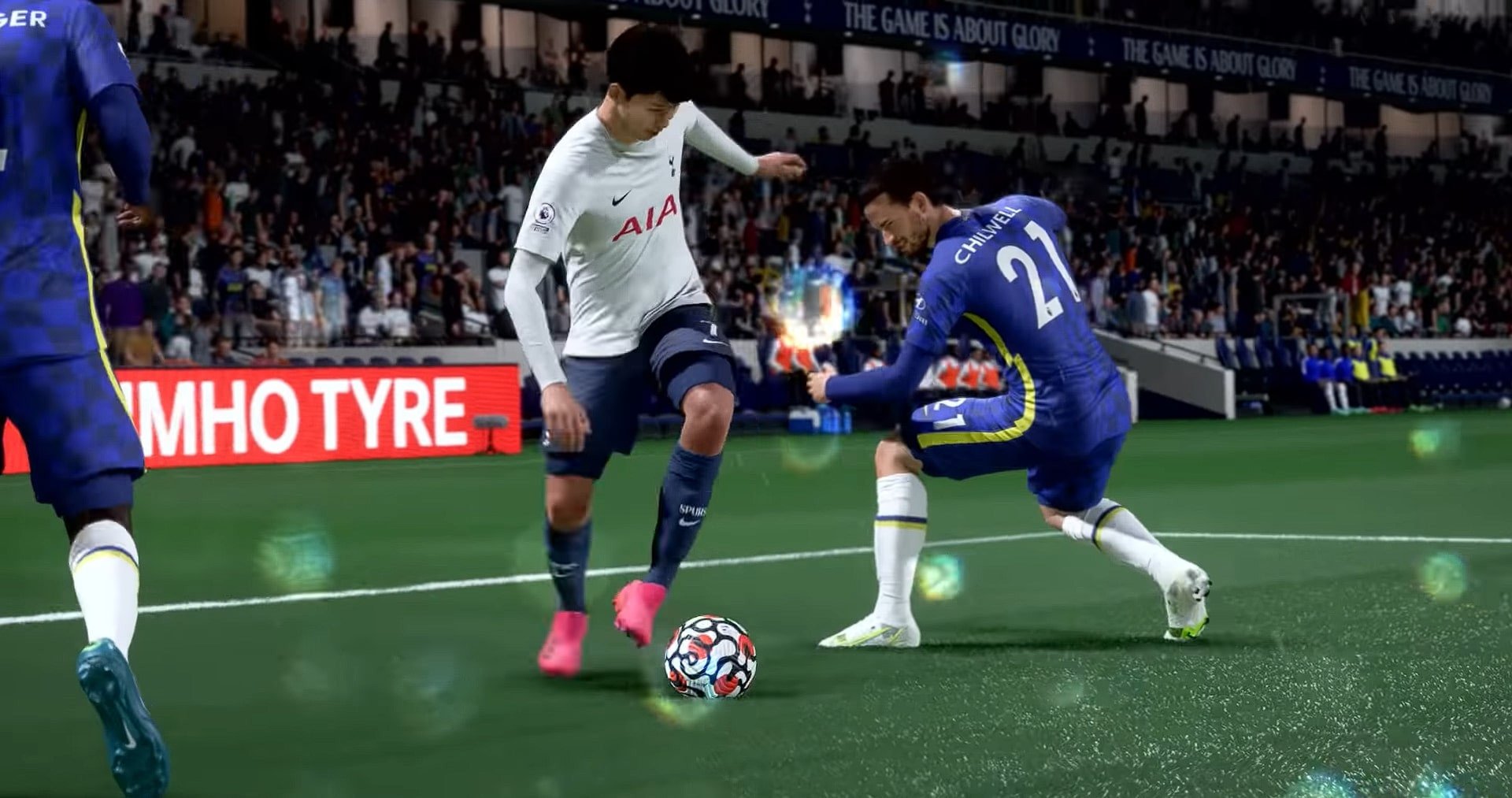 FC 24 Best Central Midfielders PlayStyles
Being the heart of your squad, this position's role is hard to underestimate. CMs can work together with CAMs by passing the ball to them to create a goal-scoring opportunity. If the situation allows, CMs can try to shoot themselves or help their team to defend. By using these PlayStyles, everything we have just mentioned can be done with less effort.
Tiki-Taka;

Incisive Pass;

Relentless;

Technical;

Block.
FC 24 Best Defensive Midfielders PlayStyles
Judging by the position's name, these players are responsible for preventing another team from scoring goals at your gate. With PlayStyles like Block and others listed below, this can be done easily.
Press Proven;

Long Ball Pass;

Anticipate;

Block;

Relentless.
FC 24 Best Centerbacks PlayStyles
Similarly to the previous position, CBs do their best to prevent the other team from scoring a goal. To ensure not a single ball touches the back of your net, use these PlayStyles for this position.
Aerial;

Jockey;

Block;

Long Ball Pass;

Power Header.
FC 24 Best Fullbacks PlayStyles
Another line of defense is the Fullback position. Its main goal is to defend your part of the field, as well as block all the attempts of your rival to get to your gate. Do not neglect using these PlayStyles to improve your efficiency when playing in this position.
Whipped Pass;

Jockey;

Rapid.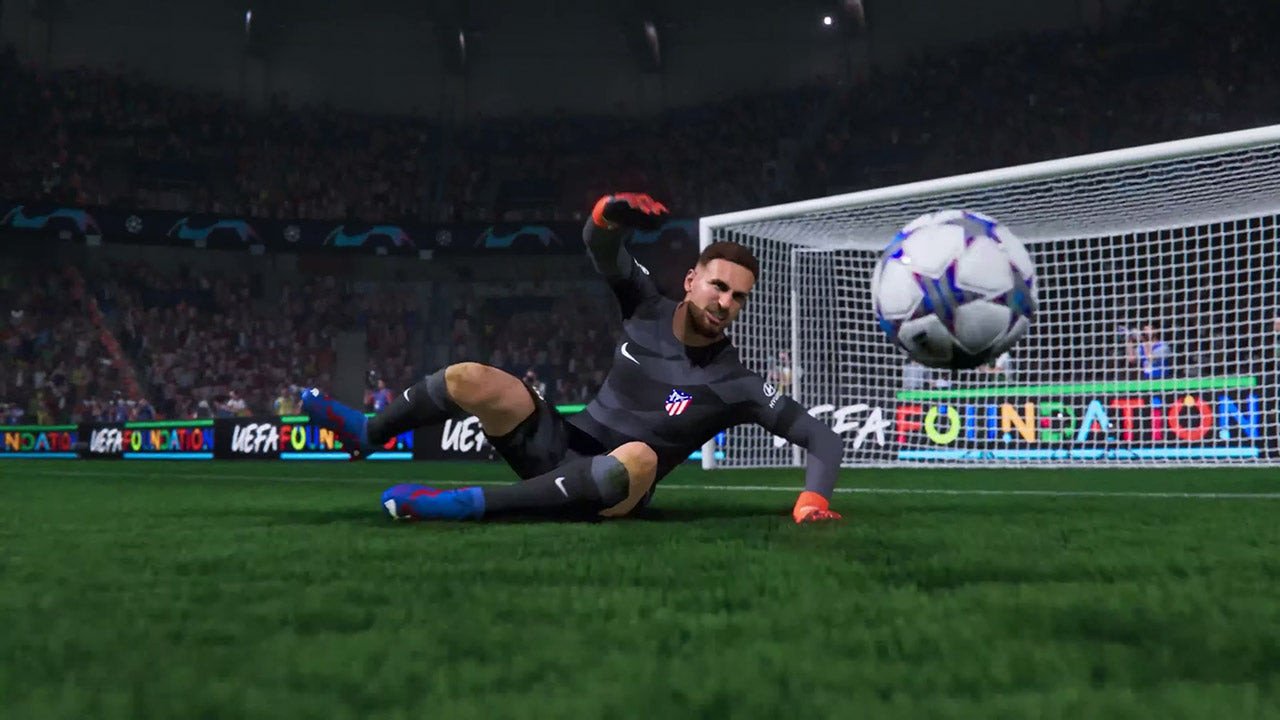 FC 24 Best Goalkeepers PlayStyles
Finally, your last line of defense is your team's GK. This player is the only thing that separates you from getting a ball hit your net. To ensure, this never happens, use the following PlayStyles we have provided below.
Footwork;

Cross Claimer.
Conclusion
To sum up, our FC 24 PlayStyles guide has provided an in-depth exploration of the best playstyles available in the world of virtual sports. We have delved into the intricacies of each playstyle, offering insights into how they enhance specific positions on the pitch and contribute to your team's success. Whether you are a tactician, a speedster, a playmaker, or a defensive stalwart, this guide has empowered you to make informed decisions about the playstyle that suits your preferences and objectives.
With this knowledge at your disposal, you are now equipped to unlock the full potential of your chosen playstyle, dominate the pitch, and etch your name into the annals of FC 24 history. The virtual soccer world awaits your skill and ingenuity, so step onto the field with confidence and aim for greatness. May your journey be filled with goals, victories, and unforgettable moments. Good luck, and let the games begin!
F.A.Q.
How to get PlayStyles in FC 24?
The game offers three major ways to get PlayStyles, such as Career Mode training, getting a special card in UT mode, and Evolution upgrades.
Are PlayStyles FC 24 worth it?
Absolutely! PlayStyles are a great way to enhance a particular player's capabilities and make them even stronger in the position they are playing.
What are PlayStyles FC 24?
PlayStyles allow you to improve your players' abilities even further to make them perform even better.
What are the best FC 24 PlayStyles?
Rapid;
Dead Ball;
Slide Tackle;
Relentless;
Quick Step;
Trivela;
Technical.