How to Make Coins in FC 24 Fast
Welcome to the world of virtual soccer and the exciting realm of the brand-new FC 24! In the long-awaited continuation of the franchise, the thrill of building your dream team and competing against players from around the globe is matched only by the challenge of amassing coins to enhance your squad. As always, to stay among the most, knowing how to make coins FC 24 is vital. This is exactly the topic we are going to cover in this article. Within these pages, you will learn everything about the most efficient strategies to become richer in the game.
It does not matter whether you have played any of the previous games of this world-famous franchise or just begun your path to becoming a football legend, understanding how to get FC 24 coins is crucial for success in the game.
By learning the best way to get coins FC 24, you can get your hands on top-tier players, unlock valuable items, and achieve ultimate glory on the pitch. After all, the entire game's economy is built around this currency and you need to know the methods to farm it efficiently.
Whether you prefer trading in the Transfer Market, completing Squad Building Challenges, or simply playing the game, we have got you covered. Get ready to embark on a journey that will not only improve your financial prowess but also enhance your overall FC experience. So, lace up your virtual boots, sharpen your skills, and let us discover the secrets of how to make money in FC 24.
IMPORTANT NOTE: At SkyCoach, you can also Buy FC 24 Boost at the lowest prices and with the fastest delivery. You can make your first purchase even CHEAPER if you find our special PROMO CODE (highlighted in green) hidden in this article and get a 20% DISCOUNT.
Check out some of our most popular
FC 24 Boosting services

below:
What Are FC 24 Coins?
To put it shortly, FC 24 coins are the primary virtual currency used within the game's ecosystem. They play a crucial role in various aspects of the game, and they serve as the in-game currency that allows you to buy, sell, and upgrade players and items for your team.
Moreover, these coins are often used to enter the competition (e.g. Draft Mode) to have a chance of fighting for a better reward. As you can see, knowing what is the fastest way to get coins in FC 24 is as vital as playing the game well. Otherwise, you will lag behind other players and will never be able to purchase the best players to add to your team.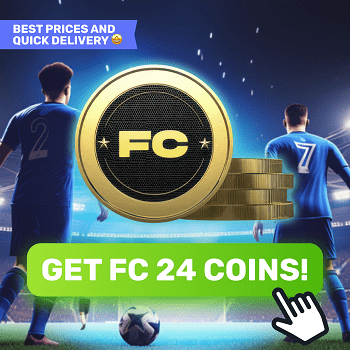 How to Make FC 24 Coins Fast
In this section of the article, we will enlist the most efficient methods, explaining how to earn FC 24 coins ASAP. Luckily, the devs provide players with quite a large range of ways to become richer in the game:
Buy FC 24 Coins from SkyCoach;

Match Rewards;

Squad Battles;

Division Rivals;

FC 24 Weekend League;

Trading in the Transfer Market;

Squad Building Challenges;

Sell Players You Do Not Need;

Bronze & Silver Packs;

Buy & Sell Consumables.
Most of these methods can bring you a decent number of easy FC 24 coins in a short time. Further in this article, we will delve deeper into every of the described methods to tell you more about them in detail.
Buy FC 24 Coins from SkyCoach
Yeah, we know that there are plenty of ways to farm FC 24 coins on your own. However, the majority of them turn out to be quite challenging and time-consuming. Here, at SkyCoach, we strive to help you save your precious time and enjoy the game to its fullest. Therefore, we offer you to Buy FC 24 Coins with our company's help. BLOG20
Unlike other similar platforms and marketplaces, we always offer the lowest price on the market and guarantee the fastest delivery time. When people are searching for how to buy FC 24 coins, they choose us, as we offer the most convenient delivery methods, such as:
Comfort Trade Delivery Option

– This is the most widespread and reliable method to get your coins delivered. It is done by our professional players who access your account to execute your order;

Player Auction Delivery Option

– To use this method, you need to have at least 25k FC coins. You do not pay any commissions, as we have everything covered. The coins are only necessary to execute the deal itself.
We also run frequent promotions and discounts to ensure you have an opportunity to get cheapest FC 24 coins at any time of day or night. If you have any questions, do not hesitate to contact our Customer Support Team working 24/7 for you.
Match Rewards
Let us begin with the most obvious part, as the majority of players get their precious coins by simply playing matches. As always, the more you spend time in the game playing, the more coins you will earn. Therefore, when people ask how to make coins FC 24, the first thing you want to do is just keep playing every day.
Playing games in various modes, such as Ultimate Team, Career Mode, and Seasons, will help you farm FC 24 coins after every successfully completed match. The better you perform in a match, the more coins you will receive as a reward.
Squad Battles
To diversify your gaming experience, we highly recommend that you play different modes. For example, you can participate in Squad Battles, a single-player mode where you face AI-controlled teams. Your performance determines the number of coins you earn, and the rewards can be substantial, especially if you achieve higher ranks.
If you are not sure whether this mode is worth your time and effort, take a look at what rewards you can earn:
Rank 1

– x1 Rare Players Pack, x1 Mega Pack,

65,000 FC Coins;

Elite 1

– x2 Rare Players Pack,

10,000 FC Coins;

Elite 2

– x1 Rare Electrum Players Pack,

8,000 FC Coins.
Still wonder how to get FIFA 24 coins but have not played a single game in Squad Battles? Go ahead and try this mode, as it is not only fun but also rewarding.
Division Rivals
Participating in Divison Rivals matches is arguably one of the best methods to farm FC 24 coins for players of all levels. Division Rivals represents a competitive online mode. You earn coins based on your performance and the division you manage to get in. Higher divisions offer greater rewards. Obviously, more experienced players are more likely to climb a higher rank, as they simply play better.
Therefore, let us take a look at the reward pool you can receive in case you get to Division 5, which is a middle point many players can easily get to:
Base Rewards (4 wins)

– x1 Gold Booster Pack, x1 Gold Rare Booster Pack, x1 Premium Gold Players Pack (Untradeable),

7,500 FC Coins;

Upgraded Rewards (8 wins)

– x1 Jumbo Premium Gold Pack, x1 Rare Gold Pack, x1 Jumbo Premium Gold Players Pack (Untradeable),

17,000 FC Coins.
When people discuss FC 24 coins on Reddit and the best methods to get them, they usually mention this mode as the preferable option. The latter does not only make you richer but also helps you become better in the game, as you will be playing against more and more experienced players.
Cannot get to the desired Division no matter how hard you try? Trust this job to SkyCoach. By ordering our FC 24 Division Rivals Boost, you can be sure our professional players will help you climb the Division you have always dreamed of. All that comes at a reasonable price and the result is guaranteed.
FC 24 Weekend League
The Weekend League event is known for how little time you have to participate in it. Judging by its name, you only have like 3 days to get to the highest rank you can possibly reach and claim your rewards. What's more important, you need to qualify to take part in this event. To make things worse, Weekend League is only run during specific weekends. So, you cannot play this mode every week no matter how bad you want it. Still wondering how to farm FC 24 coins? Do not waste your precious time and try your skill at this event and claim great rewards.
Considering how rare this event happens, the entire FC community gets super hyped when it does. This leads to high competition, as all players are trying to do their best to claim better rewards. For example, take a look at what you can get in case you achieve at least Rank 5 in Weekend League:
x1 Rare Players Pack, x1 Ultimate Pack, x2 1/2 84+ Rare Gold Players Player Pick, x2 1/3 SS/TOTS 92+ OVR Player Pick,

30,000 FC Coins.
Imagine what kind of rewards are waiting for you if you climb even higher. To ensure you hit the best rank while taking part in this event, you can Buy FC 24 Weekend League Boost from SkyCoach. By choosing us, you can be sure our professional players will get you the desired rank ASAP. We offer the best market price and guarantee the result!
Trading in the Transfer Market
While it is not the most reliable way of making extra FC 24 coins in the game, neglecting it is a bad idea. To put it briefly, your goal is to master the sniping and flipping techniques. What's that? Advanced traders use Sniping (buying underpriced items quickly) and Flipping (buying low and selling high) strategies to make substantial profits.
When asking how to get coins in FC 24, do not forget to constantly search through the Transfer Market to see what deals you can find there. It might happen so that you will encounter a bargain when a person is ready to sell a play for 50,000 coins when their actual cost is 100,000 or even more. Of course, things like this do not happen too often, but you should not miss this opportunity when the one arises.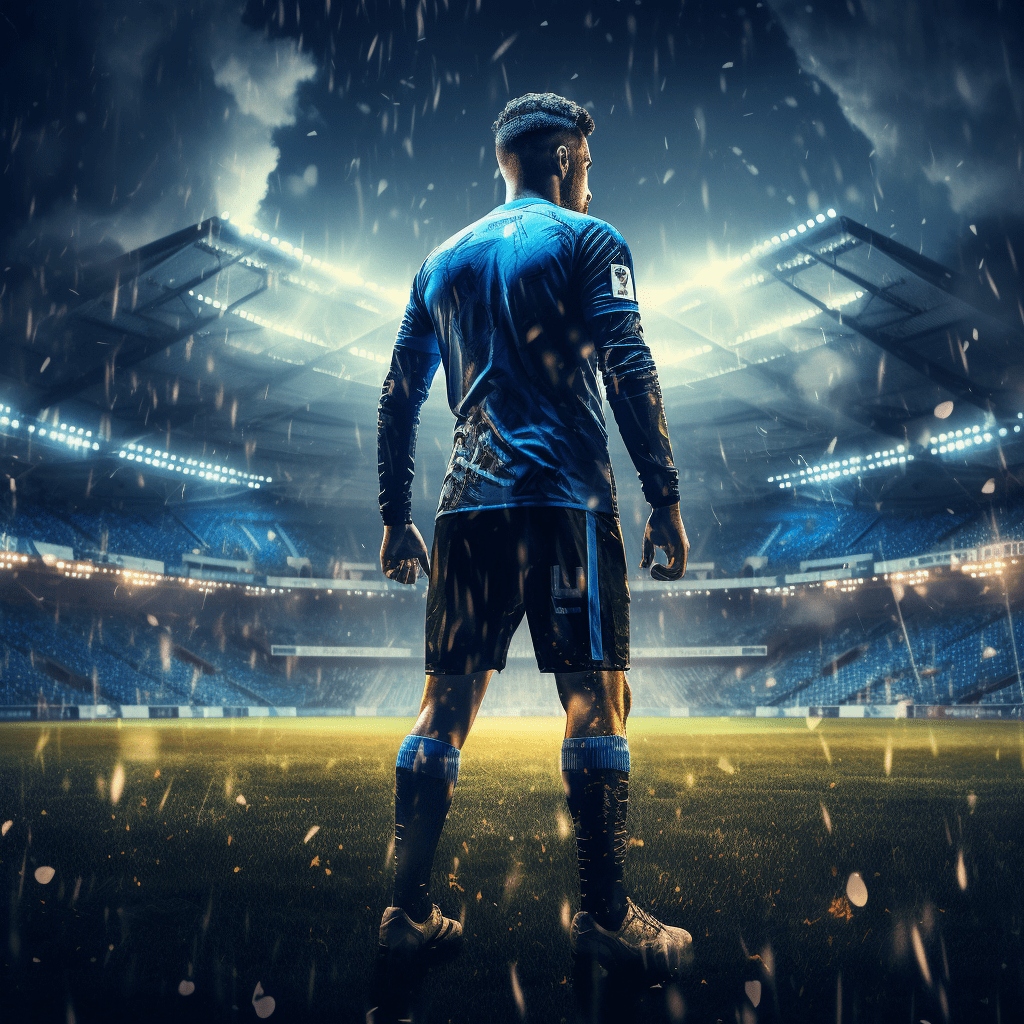 Squad Building Challenges
While Squad Building Challenges (also referred to as SBCs) represent a lucrative way to earn FC 24 coins by themselves, they also give you a chance to get your hands on valuable player packs, and other unique items. Your final rewards directly depend on what challenge you manage to complete, as its difficulty and requirements play the biggest role here.
Those people who are looking for how to make coins in FC 24, should know that SBCs are often used as an investment tool. For example, when new SBCs are released or anticipated, players may stock up on specific players or items that are likely to be in high demand. As the demand increases, so does the price of these items, allowing you to sell them for a profit.
Sell Players You Do Not Need
Selling players you do not use is the short answer to how to make FC 24 coins fast FIFA 24, as you will get a decent amount of the currency straight away. However, it is not that plain and simple, as you can earn much more if you follow a few rules we describe below:
Timing Matters

Choosing the right moment for selling your players can significantly impact your success. Players are in higher demand during specific periods, such as the

Weekend League

or during special events and promotions. Listing your players during these peak times can lead to quicker sales and potentially higher prices.

Keep an Eye on Transfer List

Keep track of the players you have

listed for sale,

and if a player does not sell within the initial listing period, you can relist them or adjust the price as needed.

Increasing the Price

When listing players for sale, do not forget to check if they have valuable consumable items attached, such as

Chemistry Styles

or

Training Cards.

These can be sold separately for additional coins.

Set the Right Price

Research the current market value of the player you are selling by checking similar players' prices.

Overpricing

may discourage potential buyers, while underpricing may result in missed profit opportunities.

Wait for It

FC 24 often features

player-specific objectives

that require you to use particular players to complete them. Holding on to players who are in demand for these objectives can allow you to sell them at a premium.
Bronze & Silver Packs
The main reason why you want to focus specifically on Bronze and Silver packs instead of Gold ones is simple – they have a better price-value balance. When we say that, it means you should better get your Gold packs from sources like Battles, Division Rivals, Seasonal Milestones, and SBCs instead of buying them for your precious FC coins.
Continuing the topic, the majority of players strive to get their hands on players from Gold packs, meaning they unintentionally damp their prices. Just take a good look at the Transfer Market and see how many people are selling Bronze and Silver players compared to Gold ones.
While Bronze and Silver players might not be as good as you expect, some of them come in handy during player-specific challenges. This is the time when their prices go up and you should not miss the opportunity to sell them.
Buy & Sell Consumables
Monitor the market to determine the best times to buy and sell consumables. For instance, fitness cards are in higher demand during the Weekend League, so selling them during this period can yield better returns.
To ensure you get the highest profit out of this strategy, make sure to stick to the following rules:
List in Batches

– Instead of selling consumables one by one, consider listing them in batches. This can save time and potentially attract buyers looking to purchase multiple items at once;

Monitor Market Trends

– Regularly check the

Transfer Market

for pricing trends. Prices can vary between platforms and regions, so studying market conditions can help you make informed selling decisions;

Invest in High-Quality Consumables

– While it is crucial to buy low and sell high, consider investing in high-quality consumables like

Chemistry Styles

and

Position Modifier

cards. These items tend to hold or increase in value over time.
Even though it might not be the best way to make FC 24 coins fast, do not neglect using it when an opportunity arises. While it will not make you a millionaire in a day, it can help you accumulate the desired amount of currency in the long run.
What is the Best Time to Buy and Sell Players FC 24
As you can see, some of the FC 24 coin making methods we have described above are directly connected with trading your players or consumables. In this section of our guide, we are going to delve deeper into the topic of when it is better to buy and sell your players to get as many coins as possible.
Starting from

late Sunday night

until

early Monday morning

– This is the perfect time to

BUY

other people's players, as they will be selling at their lowest. These are the days you should not miss if you are planning to use the Sniping-Flipping strategy to earn extra FC 24 coins;
Starting from

Thursday evening

until

Friday morning

– During this period, you can

SELL

your players at the highest price. The main reason for this is that a new set of

SBCs

come out and players are ready to pay more just to get the required players to their club;
As always, a ton of people start playing the game at around

6 pm CET

and this is the moment when online gets to its highest marker. During these hours, prices get higher by default, as players tend to buy and sell more intensively and you can benefit from that.
Keep the timings we have described in mind, as they can help you steal a bargain at a certain point.
Conclusion
To sum it up, mastering the art of coin-making in FC is a dynamic and rewarding journey that adds an exciting dimension to the game. Whether you are building your dream team, completing Squad Building Challenges, or engaging in the Transfer Market, there are numerous avenues to accumulate FC coins. By employing a combination of strategies, staying informed about market trends, and adapting to in-game events and promotions, you can steadily grow your coin balance.
Remember that patience and a keen eye for opportunities are key. The FC market is ever-evolving, and timing can significantly impact your success. So, stay engaged, keep refining your tactics, and enjoy the thrill of not only playing the beautiful game but also becoming a savvy coin collector in the world of FC. With dedication and strategy, you can elevate your FC gaming experience while amassing the coins needed to achieve your ultimate footballing goals.
F.A.Q.
What are coins in FC 24?
FC Coins is a currency used in FC 24 to execute various in-game transactions. For example, coins are used to buy players, participate in tournaments, customize your club, and so on.
What is the fastest way to get coins in FC 24?
If you are an experienced player, participating in Division Rivals and Weekend League modes is your go-to choice when it comes to getting coins in FC 24. If you only begin exploring the game, just keep playing as many matches as you can. This will not only help you gain extra FC coins but become better at the game as well.
How can I get free FC 24 coins?
As a rule, you want to buy someone's card at its lowest and sell it for a higher price to get the value out of this deal. This is the only way you can legitimately get free FC 24 coins.
How do you get FC 24 coins fast?
If you do not really care about the sum you are going to get, you can quick sell players you do not need and receive your money right away. We also recommend that you keep playing regular matches just to get FC 24 coins fast and easy by completing match after match.
Is buying FC 24 coins allowed?
Absolutely! By using SkyCoach, you can buy as many FC 24 coins as you need. We always offer the best price you can ever find on the market and guarantee the fastest delivery.
How to earn FC 24 coins?
There are plenty of ways to earn FC 24 coins, but the most obvious one is to keep playing regular matches. If you feel like getting into a competitive part of the game, you can test your skills in Division Rivals and Weekend League to get even more FC coins.
How do you get coins fast in FIFA 24?
By quick selling the players you do not need, you can earn a certain number of coins right away.
How to farm FC 24 coins?
Playing regular matches is the easiest way to farm FC 24 coins. You can also use the Sniping and Flipping trading techniques to benefit from a difference between the purchase and selling price.