Are you excited to try the brand-new Payday 3 title with all the features brought into the leveling process? Then, welcome to our Payday 3 leveling guide, your ultimate resource for mastering the art of leveling up quickly in this game. If you are a heisting enthusiast looking to rise through all the levels with maximum speed, amass greater wealth, and wish to learn about the fastest way to level in Payday 3 in general, you have come to the right place.
Within these pages, we will delve into strategies, tips, and tricks that will help you ascend the criminal ladder with finesse. Most importantly, we will cover the best XP missions Payday 3, allowing you to reach the desired Infamy level faster than anybody else. Whether you are a seasoned veteran or a fresh recruit, get ready to boost your in-game prowess and enjoy the thrilling criminal underworld of Payday 3 like never before. So, mask up, gear up, and let us embark on a journey to become the ultimate heist mastermind!
Before we delve deeper into the topic, we would like to share the most efficient and fastest way to get to the level cap in Payday 3. By choosing SkyCoach, you can Buy Payday 3 Powerleveling service and trust this routine job to our professional players. We offer the best market price and guarantee the result.
IMPORTANT NOTE: At SkyCoach, you can also Buy Payday 3 Boost at the lowest prices and with the fastest delivery. You can make your first purchase even CHEAPER if you find our special PROMO CODE (highlighted in green) hidden in this article and get a 20% DISCOUNT.
Check out some of our most popular
Payday 3 Boosting services

below:
How to Level Up Fast in Payday 3
In this section of the article, you will find Payday 3 best XP farm advice and methods to ensure you reach the level cap as fast as possible.
NOTE: This part of the guide will be constantly updated, especially after the game's official launch. As there are a lot of things to uncover and test, we will keep in informed and the text updated timely when we learn about new Payday 3 leveling methods.
Choosing Difficulty.

To begin, it is crucial to select the appropriate difficulty level. This is especially important if your goal is to get Payday 3 easy EXP solo, as it is better to complete the same mission over and over again on an easier difficulty than try too hard to finish it once on a higher one. Opt for one that presents a reasonable challenge without overwhelming you. Lower difficulty levels can facilitate faster leveling, as missions are completed more expeditiously;

Choose The Most Profitable Mission.

In your heist selection, prioritize Payday 3 best XP mission that offers substantial experience rewards. Certain heists, characterized by shorter durations and higher payouts, are particularly conducive to rapid leveling. Currently, we cannot name any particular missions, but we will update this article shortly after the game's release;

Play Together.

Team up with your friends or random skilled players whenever possible. While, there are plenty of Payday 3 best solo missions, cooperative play significantly accelerates your leveling progress. Effective communication and coordination within your team lead to faster challenge completion and a more substantial accumulation of experience points;

Focus On Challenges.

During missions, focus primarily on finishing challenges rather than engaging in unnecessary combat. Challenges typically yield the most experience points, so adhering to the mission plan can lead to faster progression. In most cases, challenges are perfect for farming Payday 3 XP, as they are easy to complete and require minimum effort. A few examples of them are "Slide X Distance", "Defeat 10 Shields", "Kill X Enemies with X Weapon", and so on. Just browse through the list of all the challenges you have at your disposal and choose the ones to your liking;

Play Stealthy.

Consider adopting a stealthy approach in missions where it is advantageous. By avoiding alarms and guards, you reduce resistance and expedite the completion of objectives;

Skill Points Matter.

Strategically allocate your skill points in skill trees that enhance your heisting capabilities. Some skills may increase your experience gains or make missions more manageable. For example,

Combat Medic

is a great choice to ensure you get less damage after and while reviving a teammate;

Organize Your Daily Routine.

Keep an eye out for daily and weekly challenges, as they often offer significant experience rewards. Completing these challenges should be a consistent part of your gameplay routine.
If you cannot complete particular heists, you can always rely on our Payday 3 Heist Runs service and get any mission done ASAP. No matter what difficulty level you have chosen or what challenges you have, SkyCoach has you covered. We also offer fair prices and guarantee the fastest result. Do remember that completing high-difficulty heists is a great method to farm Payday 3 XP, as they are super tough to get through. BLOG20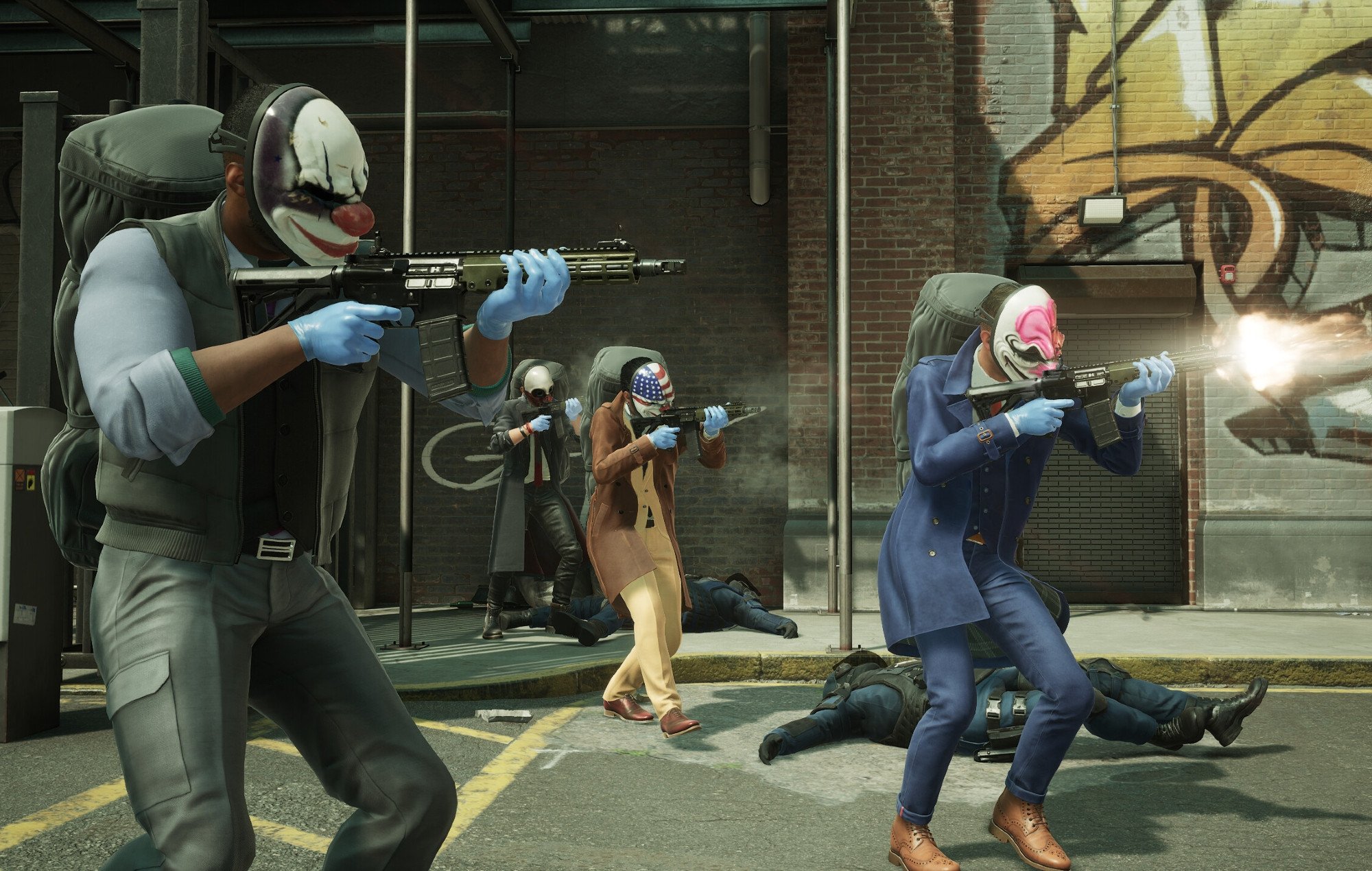 What is the Best Heist to Get XP in Payday 3?
To pinpoint the ideal XP farm Payday 3 heists, one must carefully consider the trifecta of difficulty, intricacy, and time commitment. Therefore, it is advisable to seek out heists that can be completed swiftly and, if you happen to be playing solo, are manageable even with AI-controlled allies.
Two prime examples of heists that serve as efficient Payday 3 XP farming grounds are:
You get access to both of these heists almost right from the start. In fact, they are the second and third heists in the game and offer a relatively speedy and uncomplicated experience. Road Rage is more about rushing and shooting everything that moves, while Dirty Ice adopts a more subtle and tactical approach. Both can be successfully completed within a reasonable timeframe, even when played with AI companions.
What You Get for Leveling Up in Payday 3
Now that you know about Payday 3 best way to level, it is high time to find out what benefits you get for reaching a certain level threshold. Currently, there are not that many changes concerning the topic of what you get for progressing through levels in Payday 3. Basically, the majority of the features remain the same, and you can expect to get the following:
Skill Points.

Leveling up in Payday 3 often rewards you with skill points. These skill points can be invested in various skill trees to unlock and improve your character's abilities and specialties. As you level up, you gain access to more skill points, allowing you to fine-tune your playstyle and build;

Perk Points.

Some progression systems include perk points, which can be used to unlock and upgrade special perks that provide unique advantages in heists. These perks can significantly impact your gameplay and make your character more versatile. A bit later on, you will find information about the fastest way to get perk points in Payday 3. So, stay tuned and do not forget to visit the article from time to time;

New Equipment & Weapons.

As you level up, you may gain access to new equipment, weapons, and modifications. These items can enhance your arsenal and provide you with more options for completing heists;

Safehouse Upgrades.

While we have not seen Safehouse during the beta test, the devs have confirmed it is going to be added to the game later on. Leveling up can contribute to the improvement of your safehouse, offering passive bonuses such as increased experience gain, additional customization options, or access to useful resources;

Infamy Levels.

After reaching the maximum level, you may have the option to go

"Infamous."

Each Infamy level typically grants unique rewards, such as masks, materials, or exclusive items. Going Infamous also resets your level, allowing you to progress again with additional benefits;

New Heists & Contracts.

In some cases, leveling up might unlock access to new heists, contracts, or game content. These additions can provide fresh challenges and rewards for players as they progress;

Achievements & Trophies.

Some games in the Payday series offer achievements or trophies for reaching specific levels or completing certain milestones. These achievements can contribute to your overall gaming profile and may unlock additional in-game content.
What is the Level Cap in Payday 3?
The maximum level players can currently achieve in Payday is set at Infamy Level 150. Getting all the way to the cap might take quite a while, so prepare to complete plenty of heists.
Considering that the level cap in Payday 2 was set at level 100, it is a reasonable decision to expand it in a newer version of the game. At the same time, we still have the same Infamy mechanic, allowing players to get above the set level cap and get various benefits and rewards.
Once you get to the level cap, the game does not end there. You will have plenty of Infamy levels to progress through. However, this process can be quite tedious and challenging. If you wish to get to a certain point faster, you can always rely on our Payday 3 Infamy Leveling service and trust this job to our professional players. We offer fair prices and guarantee the fastest result.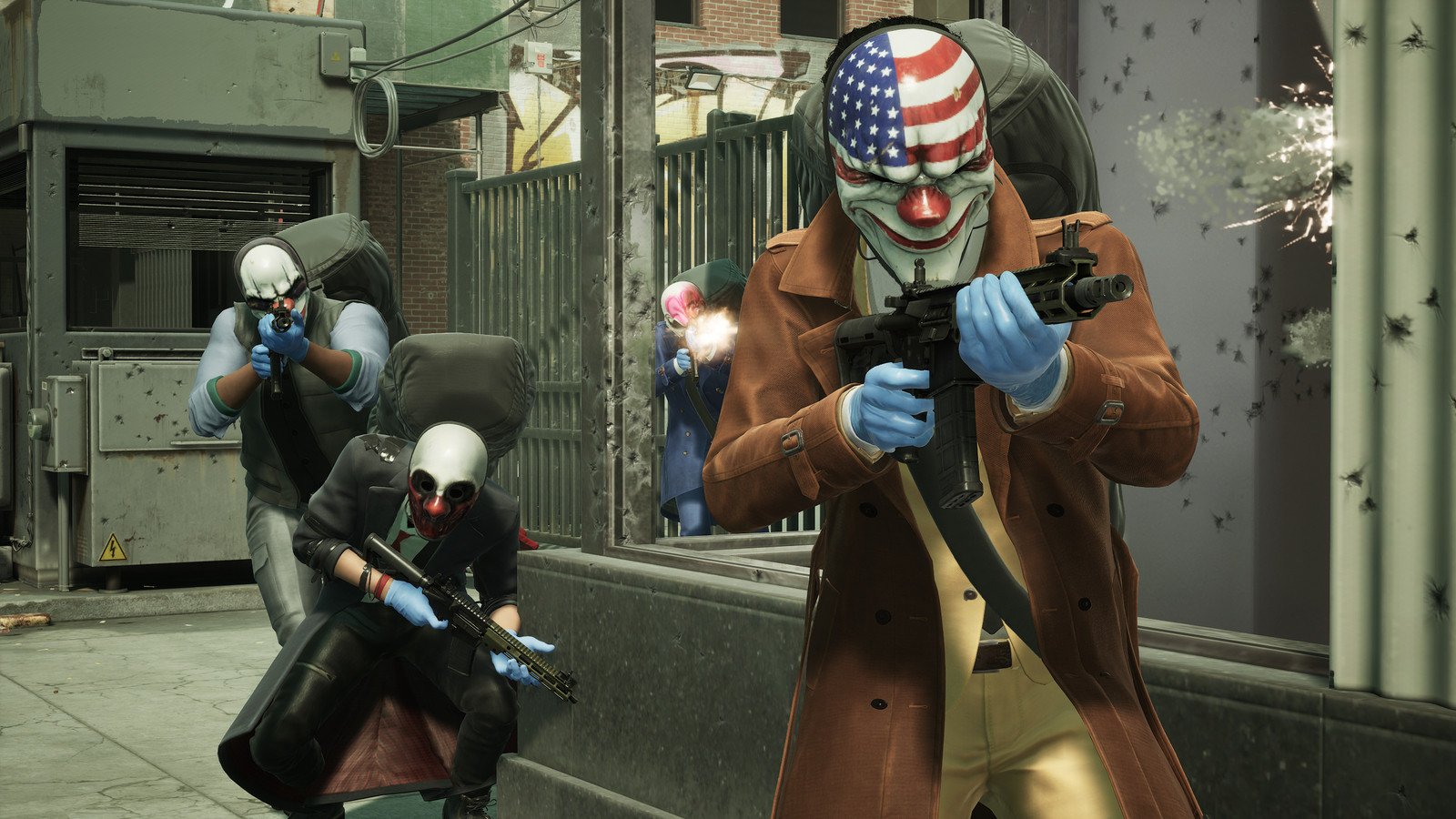 Payday 3 XP Reduction Mechanic Explained
Just like in the previous series of the game, we expect to see Payday 3 experience reduction system present here as well. It works in a straightforward way yet not all players understand its nuances. To put it shortly, you will start gaining less XP for completing the same heist multiple times in a row. It does not matter whether you do this solo or play with friends.
The devs have implemented this mechanic to stop players from endless grinding to ensure your path to the maximum levels is smooth and interesting. Speaking of the interesting part, you cannot just find Payday 3 fastest way to level up solo and complete the same mission over and over again. The system will keep decreasing the amount of XP you get, making it so that you get practically nothing.
Back in Payday 2, heists like Four Stores, Cook Off, and a few others were the most popular ones for people looking for the maximum XP gain. However, you could not play these missions an infinite number of times just because of the XP reduction system. So, when leveling up in Payday 3, make sure to finish various heists to avoid this mechanic.
Payday 3 Leveling Tips & Tricks
Now that you know Payday 3 fast XP 2023 methods, we would like to finish our article and provide you with the 5 most essential Payday 3 leveling tips and tricks. For your convenience, we have put all the details into a table you can see below:
Prioritize High-Experience Heists

Choose heists that offer significant experience rewards. Some heists are known for providing more experience points than others. For example, heists like

No Rest for the Wicked

and

99 Boxes

often yield substantial rewards upon successful completion.

Play on Higher Difficulties

While it may be challenging, playing on higher difficulty levels can result in much higher experience gains. If you have a capable team and are comfortable with the difficulty, consider taking on harder missions for increased rewards.

Currently, you can choose between Normal, Hard, Very Hard, and Overkill difficulty levels. Choose the highest alternative you can cope with, especially if you are sure of your team and know the heist well.

Focus on Challenges, Not Kills

Concentrate on completing

challenges

rather than racking up kills. Challenges typically provide the most experience points. Avoid unnecessary confrontations and prioritize mission progress.
In stealthable heists, consider adopting a stealth approach. Successfully completing a stealth mission often rewards you with a significant

XP bonus.

Additionally, stealth can make the mission easier and faster to complete.

Plan Efficient Skill Builds

Plan your skill builds wisely to complement your preferred

playstyle

and the

objectives

of specific heists. Efficient skill builds can make you more effective during missions, resulting in quicker completions and more experience.
While the tips and tricks you see above are vital, there is nothing more efficient than playing the game consistently. This is necessary to ensure you learn all the heists and cooperate with your team. Yes, we highly recommend that you play with real people instead of AI bots, especially if we are talking about high-difficulty heists.
Conclusion
To sum it up, mastering the art of fast leveling in Payday 3 is not just about accumulating experience points — it is about embracing the thrill of the heist, honing your skills, and working seamlessly with your crew. By selecting the right heists, maximizing your skill builds, and prioritizing objectives, you will rise through the criminal ranks swiftly.
Remember, Payday 3 is as much about strategy as it is about action. Whether you are new to the world of high-stakes heists or a seasoned pro, these strategies and tips will help you reach new heights in the criminal underworld.
F.A.Q.
How do you level up in Payday 3?
The primary way to level up in Payday 3 lies in completing heist missions and challenges. On top of that, you can finish a variety of achievements to gain extra XP along the way.
How do you level up fast in Payday 3?
Apart from finishing regular heists, you are to complete challenges as well. For example, you can be tasked to eliminate enemies with specific weapons or finish the mission without going down even once.
What is the level cap in Payday 3?
The level cap in Payday 3 is expected to be 150. However, during the open beta, players could only reach Infamy Level 22.
What is the fastest way to get XP in Payday 3?
When starting a new heist, pay attention to what challenges you have as well. Completing them rewards you with much more XP than you think and many of them are not that difficult to complete.
What gives the most XP Payday 3?
Just like in the previous game of the franchise, we have heists that are easier to complete and they bring more XP points. However, the list of such heists is yet unknown and we will update this section after Payday 3 official release.
How much XP do you get from 0 to 100 in Payday 3?
To make your path all the way up to level 100, you are to gain over 23 million XP.