Welcome to the WoW Cataclysm gold farming guide, fellow travelers! In the ever-evolving and dynamic world of Azeroth, this expansion brought about a wave of changes that not only reshaped the landscape but also presented new opportunities for intrepid adventurers to amass their fortunes. Whether you are a battle-hardened hero seeking to fund your epic gear upgrades or a cunning entrepreneur looking to make a profit in the markets of the revamped world, this WoW Cataclysm Classic gold guide is your key to understanding the intricate art of amassing in-game currency in an unlimited amount.
The shattered landscape, altered questlines, and the introduction of new content created a host of novel ways to generate wealth. Within these pages, you will find valuable insights, strategies, and tips on how to make gold in WoW Cataclysm Classic efficiently. We will share a variety of methods, whether it be through crafting, farming rare materials, trading on the Auction House, or tapping into lesser-known secrets of Cataclysmic riches.
With the help of our WoW Classic Cataclysm gold farming guide, you will be better equipped to navigate the turbulent economic waters of Azeroth and come out on top as a prosperous denizen of this newly transformed world. So, don your armor, sharpen your blades, and prepare to embark on a journey that will not only enhance your gaming experience but also fatten your coin purse. It is time to master the art of WoW Classic Cataclysm gold making from the basics to its very top!
In case you wish to speed up the grinding process or simply earn as much currency as possible, we have you covered. By choosing us, you can Buy WoW Cataclysm Classic Gold in any amount you are looking for. We offer fair prices and guarantee the fastest delivery.
IMPORTANT NOTE: Apart from learning everything about leveling in WoW Cataclysm Classic Gold Farming, you can also Buy WoW Cataclysm Classic Boost from SkyCoach. We offer a wide range of products at the lowest market price and with the fastest delivery. You can make your first purchase even CHEAPER if you find a special PROMO CODE (highlighted in green) hidden in this article and get a 20% DISCOUNT.
Check out some of our most popular
WoW Cataclysm Classic Boosting

services below:
WoW Cataclysm Classic Best Gold Farming Class
While the final choice of such a class depends on various factors, including your preferred playstyle, the specific farming method, and your skill and experience with the class, there are certain alternatives that look better compared to others.
To ensure you earn a fortune quicker, make sure to use any of the following best gold farming class WoW Cataclysm Classic for this purpose:
Class

Farming Method

Advantages

Death Knight

This class is excellent for soloing content, such as Cataclysm raids and dungeons. It features strong self-healing abilities and high damage output, making it efficient at clearing content quickly.
Their Rune Tap ability provides a significant heal and damage reduction, making them sturdy for soloing challenging content. They have good

AoE

abilities and can farm large groups of mobs effectively. Additionally,

Death Knights

have a movement ability in Death's Advance, which can help them traverse content faster.

Hunter

This class is versatile and excels in outdoor farming. It is efficient at collecting herbs, mining, and farming mobs, as it can attack from range and have a pet to tank or assist.
With their ranged attacks,

Hunters

can tag mobs before other players, ensuring you get loot and herbs/ores first. They also have a variety of pets with unique abilities that can help with WoW Cataclysm Classic raw gold farm or speed up gathering professions.

Mage

Mages are known for their

AoE

spells, which make them excellent for farming large groups of mobs. They are often used for farming dungeons or outdoor areas with multiple enemies.
They can clear mobs quickly due to their powerful

AoE

spells like Blizzard, Arcane Explosion, and Flamestrike. They can also teleport to capital cities for easy access to the Auction House and trainers, saving time.

Rogue

They can be great for farming specific materials or rare spawns, especially when stealth is needed to bypass other mobs.
Their stealth ability allows

Rogues

to navigate through dangerous areas without aggroing mobs, making them great for farming rare spawns or resources in contested areas. Additionally, Rogues can pickpocket and unlock chests, which can yield valuable items. Combining all that makes the process of WoW Cataclysm Classic money making more exciting and profitable in the long run.

Druid

Druids are versatile and can switch between various roles like tank, DPS, and healing, which makes them suitable for various farming methods. They are excellent for herbing, mining, and soloing content.
They have the ability to gather herbs or mine while in their travel form, which significantly speeds up gathering professions. Their versatility means they can adapt to different farming situations, making them a well-rounded choice.
Now that you know WoW Cataclysm Classic best farming class, you can safely pick the one you like. However, there is nothing wrong with playing other classes, especially if you like their playstyle or certain abilities, and so on. Just enjoy the game and do not get too focused on grinding gold. BLOG20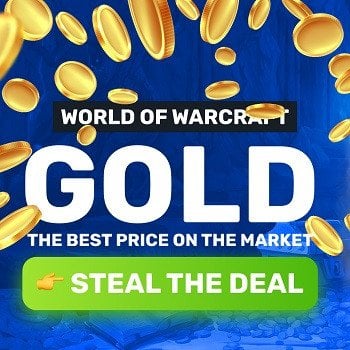 Best Ways to Farm Gold in WoW Cataclysm Classic
The game offers plenty of methods to choose from when it comes to making gold. However, not all of them are equally efficient and are worth your attention. Therefore, we are going to share only the most profitable ones and find out the best way to farm gold WoW Cataclysm Classic, which yields the highest amount of the in-game currency in the long run.
As of today, WoW Cataclysm Classic best gold farms include the following approaches:
Buying WoW Cataclysm Classic Gold at SkyCoach;

Dungeon & Raid Farming;

Professions;

Elemental Farming;

Daily Quests;

Auction House Flipping;

Rare Mob Farming;

Fishing & Cooking;

Rare Mounts & Pets Farming;

Reputation Farming.
In the following sections of our guide, we will describe every mentioned above method in detail to provide you with a deeper understanding of which one of them you want to choose.
Buying WoW Cataclysm Classic Gold at SkyCoach
This is arguably the best way to make gold WoW Cataclysm Classic method compared to all others. Why? Because you will not have to spend hours of your precious time grinding and farming the in-game currency yourself. Our PROs will take care of this job for you instead. No matter what server you are playing on, we have you covered.
To make things better, we guarantee the fastest delivery speed and the lowest prices you can only find on the market. Do not waste a second more and spend your time on other pursuits while our team makes you rich in the game. SkyCoach is your number one choice when it comes to Buying WoW Cataclysm Classic Gold, as we value your trust and work hard to complete your order in the exact way you have described it.
Dungeon & Raid Farming
Farming raids and dungeons is a popular WoW Cataclysm Classic gold farm method, as it works in a straightforward way and is available to players of all levels. It involves repeatedly running dungeons and raids from to acquire valuable items and resources that can be sold for profit.
Dungeons and raids from Cataclysm often drop a variety of valuable items, including weapons, armor, and trinkets. While some of these items may no longer be relevant for character progression, they can still be valuable for transmogrification (changing the appearance of your gear) or for collectors. You can sell these items on the Auction House for a significant profit.
Raids in Cataclysm are excellent sources of crafting materials. Bosses drop various items, including cloth, leather, ore, and gems, which are essential for professions like:
Blacksmithing;

Tailoring;

Leatherworking;

Jewelcrafting.
You can sell these materials on the Auction House to crafters who need them.
Some dungeons and raids have a chance to drop epic (Purple) or rare (Blue) items, which can be worth a substantial amount of gold. These items might include rare mounts, pets, or unique transmogrification pieces. Collecting and selling these rare drops can yield significant profits.
Professions
Professions play a significant role and can be considered the best gold farm WoW Cataclysm Classic method along with the one we have described above. They allow players to gather, craft, and enhance items that are in high demand, and they can be a reliable source of income when utilized effectively.
We highly recommend that you focus on gathering professions, which include:
Herbalism

– This one allows you to pick up herbs found in various zones. Herbs like Cinderbloom, Stormvine, and Azshara's Veil are used in

Alchemy, Inscription,

and

Cooking,

making them valuable resources. You can sell herbs on the Auction House or use them to craft items that sell for even more gold;

Mining

– This profession enables you to collect valuable ores like Elementium and Pyrite, which are essential for professions such as

Blacksmithing, Jewelcrafting,

and

Engineering.

These ores are in high demand for crafting and can be sold for a significant profit;

Skinning

– Finally, this one lets you gather leather and hides from slain beasts in Cataclysm zones. Leatherworking and other crafting professions require these materials. You can sell the leather and hides directly or use them to craft valuable items for sale.
Here is a list of the best spots for farming gold while using gathering professions:
Herbalism

– Make sure to look for herbs around

Uldum

and

Deepholm;

Mining

– Both

Twilight Highlands

and

Mount Hyjal

are the perfect gold sources;

Skinning

– Both

Deepholm

and

Twilight Highlands

offer great opportunities for skinning, as well as plenty of beasts throughout this zone.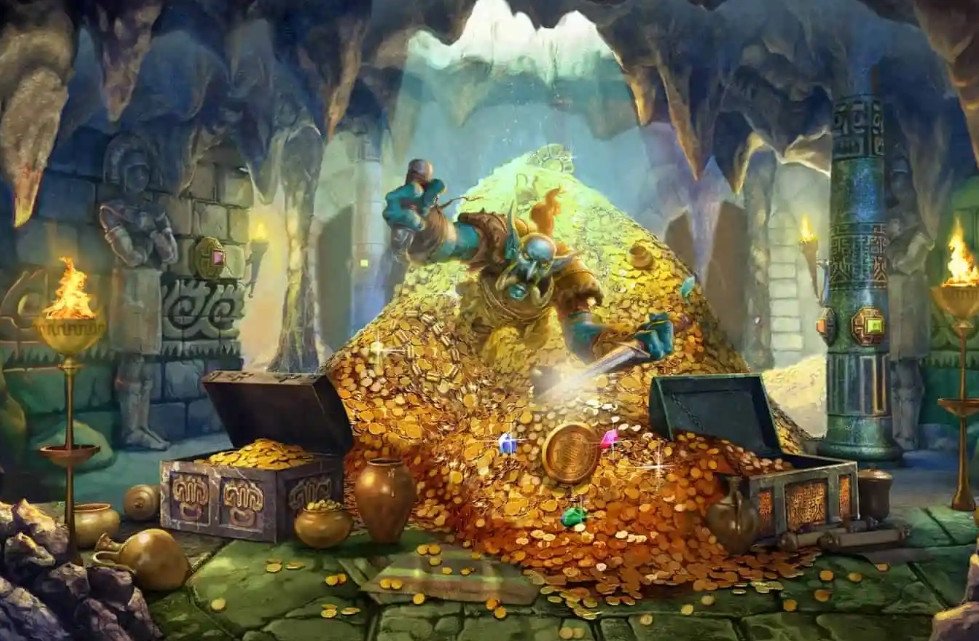 Elemental Farming
Elemental Farming is often forgotten when people ask WoW Cataclysm Classic how to make gold since it is by far not the most obvious method to use. It involves gathering valuable elemental materials from various zones and creatures. These materials can be sold on the Auction House, used in crafting, or even transformed into other valuable items.
Here is a quick list of all Volatile Elements you can find when playing the Cataclysm expansions:
Volatile Elements are essential for several crafting professions, including Alchemy, Blacksmithing, Engineering, Jewelcrafting, and more. These professions use volatile materials to craft various items such as potions, flasks, gear, and gems. Since these crafted items are in high demand for raiding, PvP, and general gameplay, there is a consistent need for volatile elements.
Elemental farming typically involves creating efficient farming routes in zones that are known to have abundant resources. For example, Twilight Highlands is known for Volatile Fire, while Deepholm is a good source of Volatile Earth. Players can optimize their farming routes to maximize the collection of these elements.
Daily Quests
Daily Quests has always been and remains a great WoW Cataclysm Classic gold farm 2024 method, as they offer a reliable source of income for players. They are repeatable quests that can be completed once a day, and they are often associated with specific factions, zones, or special events.
This type of quests typically rewards players with a fixed amount of gold upon completion. The gold reward may vary depending on the quest's difficulty, the associated faction's reputation level, and the specific daily quest hub.
Many daily quests are tied to specific factions in Cataclysm. By completing these quests, you earn reputation with the respective faction. As you gain reputation, you unlock access to various rewards, including valuable items, recipes, and gear. Some of these items can be sold on the Auction House for a profit.
Finally, some daily quests reward players with trade goods, crafting materials, or items that can be sold on the Auction House. For example, you might receive ore, herbs, or other valuable materials that are in demand by other players.
Auction House Flipping
Auction House Flipping or AH Flipping involves buying items from the Auction House at a lower price and then reselling them at a higher price, taking advantage of market fluctuations and supply and demand dynamics. While this method is mainly used by experienced players, you can also give it a shot by experimenting with low-cost items.
Here is what your AH Flipping strategy will look like in most cases:
To be successful in this gold earning method, you need to carefully analyze the market. This involves understanding the supply and demand for various items, tracking price trends, and identifying underpriced items. Addons like Auctioneer or TradeSkillMaster can help you analyze and monitor the Auction House more efficiently.
Look for items that are listed on the Auction House at prices significantly lower than their perceived value. These underpriced items can be anything from gear and crafting materials to trade goods and rare collectibles. Purchase these items when you find them.
After buying underpriced items, relist them on the Auction House at a higher price that is closer to their actual market value. The goal is to take advantage of the price discrepancy and make a profit when other players purchase the item at a higher price.
However, it is important to remember about diversification not to lose your profit immediately. Do not rely on a single item or type of item for flipping. Diversify your flipping portfolio by targeting various categories of items. This reduces your risk if a specific market becomes less profitable.
Rare Mob Farming
Farming rare mobs revolves around seeking out and defeating rare and unique monsters (rare mobs) that can drop valuable items, such as gear, crafting materials, and collectibles. This type of enemies is available practically at any level. This method also serves as a perfect WoW Cataclysm Classic solo gold farm opportunity, especially if you are geared up well enough.
Rare mobs often have a higher chance to drop valuable items compared to regular monsters. This loot can include rare gear, weapons, crafting materials, transmogrification items, and even special pets or mounts. Some of these items can be sold on the Auction House for significant sums of gold.
While there are plenty of rare mobs you can encounter while traveling around Azeroth, let us provide you with a few clear examples for a better understanding:
Aeonaxx;

Poseidus;

Akma'hat;

Blazewing;

Sambas.
Keep in mind that hunting rare mobs can be competitive, as other players may also be seeking the same rewards, so patience and persistence may be necessary.
Fishing & Cooking
If you have tried all the above-described methods and do not know how to farm gold in WoW Cataclysm Classic, try Fishing and Cooking as an alternative. The main advantage of this alternative is the fact you earn gold without trying hard too much. It is probably the most relaxing and fun way of becoming richer.
Fishing allows you to gather various fish, and some of these fish are used in Cooking recipes. For example, Lavascale Catfish, Fathom Eel, and Highland Guppy are valuable Cataclysm fish that are used in various recipes. By fishing in specific Cataclysm zones, you can gather these high-demand fish and sell them on the Auction House.
Cooking lets you create a wide variety of dishes that provide temporary stat buffs or other beneficial effects. Raiding and dungeon groups often require specific food to enhance their performance, and players are willing to pay for these buff food items. Dishes like Seafood Magnifique Feast, Lavascale Fillet, and Starfire Espresso are in high demand and can be sold on the Auction House.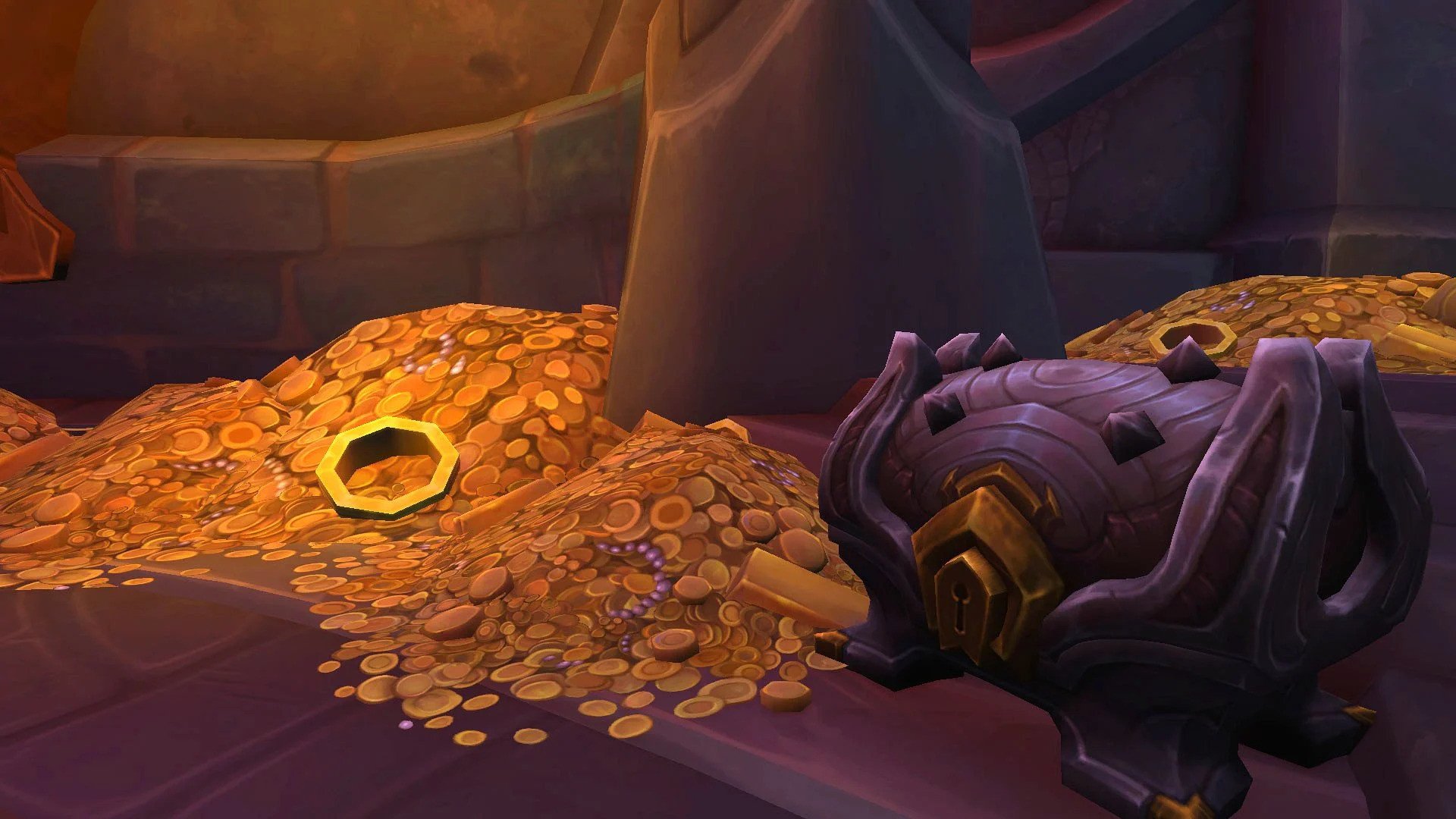 Rare Mounts & Pets Farming
Rare Mounts and Pets Farming in WoW Cataclysm can be a lucrative way to make gold, primarily through collecting and selling these highly sought-after items to other players. Rare mounts and pets are in high demand among players who are collectors, pet enthusiasts, or those who want to show off their rare acquisitions. These items are often seen as status symbols in the game.
Many rare mounts and pets have unique and visually appealing appearances. Players often desire these unique looks to customize their characters or companions. Rare mounts and pets are typically obtained through various in-game activities, such as defeating rare mobs, achieving specific milestones, or participating in special events. Engaging in these activities to acquire these items can be profitable.
Reputation Farming
Reputation Farming is the final gold-making strategy we are going to describe in our guide. It revolves around working on improving your reputation with various factions in the game. While the primary focus of reputation farming is to unlock rewards and benefits associated with those factions, it can indirectly help you make gold as well.
As you increase your reputation with specific factions, you gain access to unique items and recipes. Some of these items can be valuable, particularly if they are used in crafting or have high demand among players. For example, recipes for valuable gems or enchantments often require a high reputation with certain factions.
As your reputation with a faction increases, you may receive discounts when purchasing items from that faction's vendors. This can save you gold when buying goods, gear, and materials for crafting. These discounted items can then be resold on the Auction House for a profit.
Some items that you obtain through faction reputation farming may be unique and limited to that faction. You can purchase these items and then resell them on the Auction House, especially if they have appealing appearances or are in demand among players from other factions.
WoW Cataclysm Classic Best Gold Farming Spots
No matter what gold making methods you have chosen for yourself, we are here to provide you with the best WoW Cataclysm Classic farming spots you will be interested in for sure. For your convenience, we have put this information in a table you can find below.
Elementium Ore Farming

Deepholm is teeming with Elementium nodes, which are valuable for crafting and selling. Miners can make a significant profit by gathering Elementium Ore, and there is also a chance of finding Volatile Earth while mining, which can be a nice bonus.

Whiptail Farming

Uldum is known for its abundant Whiptail herb nodes. Herbalists can gather Whiptail and sell it on the auction house to make a steady income. The herb is in high demand for alchemists and scribes.

Tol Barad Dailies & Farming

Tol Barad offers a daily quest hub that, when completed, rewards players with

Tol Barad Commendations,

which can be exchanged for valuable items and materials. Additionally, the

Baradin Hold

raid has a chance to drop valuable BoE (Bind on Equip) items, making it a lucrative spot for both

PvE

and

PvP

players.

Bastion of Twilight Trash Farming

Trash mobs within the

Bastion of Twilight

raid instance can drop valuable items, including

BoE

epics, volatile elements, and Embersilk Cloth. Running this raid on multiple characters can yield a substantial gold income.

Transmute Alchemy

Alchemists with the

Transmute

specialization can create Volatile Life and other Volatile elements, which are usually in high demand for various professions. Crafting and selling these elements, particularly Volatile Life, can be a consistent source of gold.
WoW Cataclysm Classic Gold Farming Tips & Tricks
As our guide draws to an end, we would like to share the top 3 vital WoW Cataclysm Classic gold farming tips and tricks for you to accelerate your way to making a fortune even further.
Diversify Your Income Streams.

Do not rely on a single method for making gold. Explore multiple avenues, such as gathering professions

(Mining, Herbalism),

crafting professions (Alchemy, Jewelcrafting), daily quests, and market speculation. This way, if one method becomes less profitable, you have others to fall back on;

Use Add-ons & Tools.

Take advantage of add-ons and online tools to streamline your gold-making efforts. Auction house add-ons like

Auctioneer

or

TradeSkillMaster

can help you find underpriced items and manage your listings efficiently. Websites and forums dedicated to gold-making can provide valuable insights and strategies;

Farm Efficiently & Manage Expenses.

When farming resources or items, optimize your routes and methods to maximize your yield per hour. Minimize unnecessary expenses by repairing gear only when needed, using the right consumables, and avoiding frequent deaths. Also, consider using an alt character for storage and posting auctions to reduce costs.
Conclusion
To sum up, our WoW Cataclysm Classic gold farming guide offers valuable insights into making gold in this iconic expansion. Whether you're a seasoned player or a newcomer, these strategies can help you amass the wealth you need to enjoy the game to its fullest.
Cataclysm Classic is a rich and dynamic world with numerous opportunities for gold-making, from gathering valuable resources to engaging in profitable professions, completing daily quests, and exploring various raid and dungeon farming options. By following the tips and tricks provided in this guide, you can effectively navigate the challenges of the game's economy and enjoy financial success in Azeroth.
Remember that the key to successful gold farming in Cataclysm Classic, as in any version of World of Warcraft, is adaptability and perseverance. The in-game economy is always evolving, so staying informed and being open to new opportunities is crucial for long-term success in your gold-making endeavors. May your coffers overflow as you embark on your journey through Azeroth in Cataclysm Classic!
F.A.Q.
What is the best way to farm gold in WoW Cataclysm Classic?
The best way to farm gold in WoW Cataclysm Classic depends on your preferences and skills, but a combination of gathering professions like mining or herbalism, daily quests, and farming valuable materials in raids or dungeons can be highly profitable.
How do you get gold in WoW Cataclysm Classic?
Buying WoW Cataclysm Classic Gold at SkyCoach;
Dungeon & Raid Farming;
Professions;
Elemental Farming;
Daily Quests;
Auction House Flipping;
Rare Mob Farming;
Fishing & Cooking;
Rare Mounts & Pets Farming;
Reputation Farming.
What are the best professions to earn gold in WoW Cataclysm Classic?
In WoW Cataclysm Classic, the best professions to earn gold are generally Herbalism and Mining for gathering, and Alchemy and Jewelcrafting for crafting, but the most profitable choice can vary depending on the server's economy and player demand.
How important is gold in WoW Cataclysm Classic?
Gold is extremely vital in this game, as it is used for purchasing valuable items, consumables, mounts, and gear, and can significantly enhance the player's gaming experience.
What is the best farming class in WoW Cataclysm Classic?
Death Knight;
Hunter;
Mage;
Rogue;
Druid.