Our journey to the icy vastness of Northrend is about to begin (once again) and now is the time to talk about how to make your life in the new-old expansion much more pleasant. You will also be constantly ready for any danger that the Scourge and other enemies in Northrend might possess. Namely: we will talk about how to farm WotLK gold quickly and efficiently, list the best WoW WotLK gold farming routes, provide you with some pretty useful tips, and so on. So, read on to learn more. You shall need this information soon enough!
How Important is WotLK Gold and Where to Spend it
While you cannot buy yourself a full set of the best-in-slot items in World of Warcraft, Gold, as an in-game currency, is still quite important, if not essential. Down below you will find a list of the most important things to spend your gold on.
Pre-Raid Gear
Upon reaching max level on a new character, you can buy some basic pre-raid gear to help yourself progress through PVE-content a bit more quickly. This is very helpful for fresh characters, but such gear is usually quite expensive.
For example, if you are an Engineer, you can spend your gold to craft the following headgear:
The downside of these items is, as mentioned above, that you can only use them if you have leveled up Engineering. While not the best in terms of gold making, it is very good for your performance, especially in PVP.
Speaking about weapons, craftable by Blacksmithing users, there are many variants for all classes and specs with item level variations for any budget: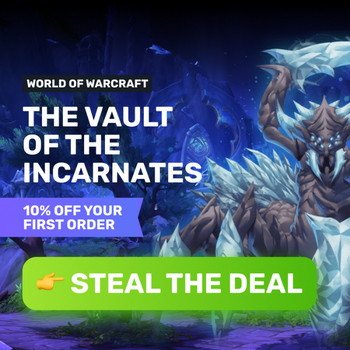 Uncommon items (142-154 item level):
Rare items (159-175 item level):
Epic items (200 item level):
While these weapons might be inferior to starter-level raid gear, having the ability to buy them just as you reach the max level will help a lot; especially if you are a melee damage dealer, because the impact of you weapon's DPS on your performance in WotLK is much more significant than in WoW Shadowlands, where stats play a main role.
Aside from weapons, you can buy almost a full gear set, with similar item levels and rarity of items. However, we will not list all these pieces of gear here, so as not to make this article too long.
Consumables
Aside from the obvious equipment repairs, an active player, especially a PVE player, will need a ton of gold for various consumables that will significantly boost a character's stats for a short period of time.
| | |
| --- | --- |
| Food | Just like in the previous expansions, in Wrath of the Lich King Classic, food and drinks not only restore your health and mana, but can also significantly boost your characteristics. Raid groups usually rely heavily on these bonuses. |
| Potions | Potions can provide many different useful effects, starting from temporary invisibility, healing, and mana regeneration, all the way to a very short, but significant boost to your secondary characteristics in combat. The price on the most useful potions is usually high and depends on the current state of the server's economy. |
| Flasks | Unlike potions, the effect of which is usually very short, flasks provide a smaller but longer (up to one hour) bonus to your main characteristic. What is important is that this effect persists through death. Absolutely essential in raids and rated PVP. |
Equipment Tuning
As you surely already know, in WoW you can enhance your equipment in various ways to get not only stats bonuses, but sometimes unique effects.
| | |
| --- | --- |
| Enchantment | As the name implies this profession is the main instrument of improving your gear. You can always find a whole range of gear enchantments on the Auction House. |
| Leatherworking | This profession is mainly about crafting gear pieces, however, players with this profession can also craft armor kits and fur lining that will slightly buff your items. |
| Tailoring | Master tailors can craft and sell various embroideries and spellthreads that provide unique effects and spell power boost. |
| Blacksmithing | Aside from gear crafting, players with this profession can craft shield enchants, weapon chains, and sockets, all of which can be sold and bought via the Auction House. |
| Jewelcrafting | Quite obviously, jewelcrafting allows players to sell jewels, or gems, which are used to fine-tune equipment and significantly boost its characteristics. |
All of the above mentioned can be freely bought via the Auction House (or directly from player to player). Remember, without properly enchanted equipment and a whole range of consumables you will not find a place in a good raid group or arena team.
Other Things
Other things you can buy with WoW gold are mostly just for fun. They are pets, toys, glyphs, various cosmetics and so on.
General WoW WotLK Gold Making Tips
Surely, most of you will agree that farming is no fun. However, with the following tips in mind, your World of Warcraft WotLK gold farming will be much more efficient:
Utilize Dual Talent Specialization.

Having two talent specializations tuned to different tasks will help you carry out your farming routine much more efficiently, while still having the ability to go on raids, Heroic dungeons, or PVP. To learn Dual Talent Specialization you will need to pay 1000 gold to your class trainer.

Get the Ring of Kirin Tor.

This item will allow you to teleport to Dalaran with a 30 minute cooldown and also provide decent stats. If you are not a mage, the ability to teleport to a big city from wherever you are farming will be significant. To get the ring you will have to pay 8500 gold to Jewelcrafters in Dalaran.
Consider buying the Reins of the Traveler's Tundra Mammoth. This three-seated mount comes with a vendor and repair bot. Extremely useful. You can buy this beast in Dalaran for as much as 20000 gold.
And, perhaps the most important - buy the Cold Weather Flying. The ability to fly in Northrend is essential for exploring the continent and absolutely must-have if you want to farm resources with any degree of efficiency. Just pay 5000 gold to Flying master and get started.
Top-3 Classes for Farming
Classes in World of Warcraft are well balanced, and you can efficiently farm on any of them. However, some classes, because of their unique features, can farm a bit more efficiently. See the list below to know what is the best gold farming class in WotLK:
Druid:

The best choice for resource farming because of Flying Form, which allows you to gather resources in an open world without dismounting. This may seem like a small thing, but in reality it saves a lot of time. Also, Druids have decent AoE-damage in Balance specialization.

Mage:

This class has great AoE-damage and the ability to move freely all over the game world.

Paladin:

Great damage and defensive abilities, as well as Crusader Aura for increased movement speed. Paladin gold farming in WotLK is one of the most efficient ones.

Rogue:

Regarding WotLK Rogue gold farming, there is not much ro say. This class has pretty low AoE-damage, but because of invisibility you can feel very secure while farming in an open-world.
Best Northrend Farming Spots
Aside from Auction House trading and gathering resources from all across the continent, players can also earn money by slaying enemies in the open-world. Farming WoW Classic gold this way will definately be boring and time-consuming, but sometimes it is worth the effort because some of the items you can loot from the enemies might have a good price. See the best WoW gold farming spots in WotLK in the list below:
Grizzly Hills:

The city of iron dwarves, Thor Modan, is a great low-level farming spot not only for gold, but also for experience. This makes it one of the WotLK gold farming ways starting from level 70.

Sholazar Basin:

In the western part of the location you will find

Venture Co. Excavators,

which are a great source of uncommon and rare items to sell.

Storm Peaks:

There are two nice farming spots in this location:

- First - Just below the Terrace of Makers you will find a great spawning spot of

Cavedweller Worgs,

which drops tons of Chilled Meat and Worg Haunch.

- Second - In the cave near the K3 town, you will find plenty of

Crystalweb Weavers,

who drop Iceweb Spider Silk.
Note, that these locations are well known, so expect the above mentioned areas to be highly populated with players, especially on the first week after the expansion launch.
Gathering Professions
As you can guess, the most efficient way to farm gold in World of Warcraft is professions. But since you can simultaneously only have two of them on one character, the right choice of them becomes very important.
Professions like Cooking, Alchemy, Enchanting, Inscription, and Jewelcrafting can provide you with a stable income at any time, because the products of these professions are in constant demand.
Gear-crafting specific professions like Tailoring, Leatherworking, and Blacksmithing can be very profitable but only at the very start of the update. At that point the demand on professional gear will be extremely high, but will become lower as the expansion goes on.
So, to always have a stable income regardless of other factors, choose gathering professions! Let us talk about them in a little more detail.
Fishing
Well, first off, Fishing is not for everyone. Sitting still and waiting for a bobber to move is not a kind of gameplay most of the WoW players enjoy. But it can be quite profitable, because the various fish you can catch in Northrend's waters are in constant demand from players with the Cooking profession. And sometimes you might catch something of real value.
Skinning
As the name implies, Skinning is all about skin beast-like enemies to receive leather. The most valuable type of leather you can find in Northrend is Arctic Fur, which is the key crafting component for most Leatherworking recipes.
The Arctic Fur's drop chance is never 100%, but you can target specific enemies to increase chances to find this valuable resource:
Borean Tundra, Coldarra Island:

There you will find plenty of

Arcane Serpents

scattered around the Nexus.

Mainland of Borean Tundra:

South of Amber Ledge and north of Riplash Stand you will encounter herds of

Wooly Rhino Calves

, also dropping Arctic Fur.
Both of these mobs are presented in large numbers and have a pretty short respawn rate, so you can get plenty of Arctic Fur quickly.
Herbalism
This profession is perhaps even more profitable than Skinning, because herbs, which you can collect with the Herbalism skill, are used in both Alchemy and Inscription. There are four main herbs, grows all across the Northrend, all of which are in demand in player-to-player market:
Note that sometimes Goldclover, Tiger Lily, Lichbloom, and Icethorn can also drop Crystallized Life, which can be transformed into Eternal Life. This resource sells very well via Auction House. More about it later in the article.
Mining
Mining is definitely the most profitable gathering profession, because the resources you can farm with it are used in Jewelcrafting, Blacksmithing, Engineering, and Leatherworking. Obviously, this makes Mining resources extremely valuable in the market with stable demand all throughout the expansion.
Various ore deposits can easily be found all across the Borean Tundra, Howling Fjord, Sholazar Basin, and Storm Peaks.
So, as you see, gathering professions are a great way of making money within the game. And while WotLK gold farming using Jewelcrafting, Blacksmithing, Tailoring, or any of the other crafting professions is good, gathering skills are still quite valuable options.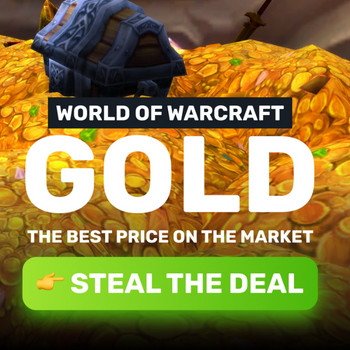 Eternals Farming
One of the most efficient ways of gold making in WotLK is farming Eternals. Eternals are extremely valuable resources, used in a range of recipes in different professions, so farming them will be quite profitable. To get an Eternal you will need to collect 10 lesser pieces and combine them together, as mentioned above in the Herbalism section of the article. See where to efficiently farm all kind of Eternal in the table below:
Eternal Life
Crystallized Life can be farmed from

Living Lashers

in the

Wintergrasp Lake.

These mobs can be found mostly in the south-west corner of the location.
Eternal Shadow
To farm this resource seek for

Wandering Shadows

and

Shadow Revenants

in the south-west part of the

Wintergrasp Lake,

or

Deathbringer Revenants

in the north-east corner of

Dragonblight,

but with a bit less efficiency.
Eternal Water
As with the previous resource you can farm this one in the

Wintergrasp Lake.

You will need to find

Glacial Spirits

and

Water Revenants

all across the central part of the location, or

Icebound Revenants

in the

Storm Peaks

just east of the

Temple of Storms,

and

Aqueous Spirits

in the western part of the

Sholazar Basin.

Eternal Air
To get this resource head for western part of

Dragonblight

or southern part of

Wintergrasp Lake

and seek

Whispering Winds

and

Tempest Revenants.

It can also drop from

Scions of Storm

in the easternmost corner of

Storm Peaks.

Eternal Fire
Coming back to

Wintergrasp Lake, Flame Revenants

and

Raging Flames,

which spawn in the parched region in the south-east corner of the location will drop Crystallized Fire. You can also hunt down

Seething Revenants

and

Wailing Winds

in the eastern part of

Storm Peaks.

Eternal Earth
To get pieces of Eternal Earth kill

Brittle Revenants,

which spawn in the eastern corner of the

Storm Peaks,

Sholazar Guardians

in the east of

Sholazar Basin,

and

Earthbound Revenants

in

Wintergrasp Lake.
While you can get a decent amount of money out of Eternals farming, we recommend you aim your efforts towards professions. Gathering resources and selling your products via Auction House will always be a more reliable source of income than slaying dozens of monsters day after day, while trying to survive enemy players' attacks (who will definitely snipe on popular farming spots, especially in the Wintergrasp). But if you feel like playing a little risky and do not mind a bit of grind, this is still a valuable option.
Conclusion
Surely, there are more ways of farming Gold in WoW: WotLK Classic, but they are no way near as efficient as those mentioned here.
For example, you can get yourself some gold by selling trash items, dropped from all enemies, to vendors. And by "some gold" we mean just a little bit of it. Still, it can be enough for repairs and some cheap enchants if you are not a hardcore PVE-dragon.
Daily quests and Northrend's storyline quests are also an option. But story quests are not endless, and you have only a limited amount of daily quests available. So, if you want to always have enough gold in your pocket you simply cannot ignore the things discussed in this article.
We sincerely hope that our WoW gold farming guide for WotLK will help you play more comfortably, but if you still do not want to spend your precious time on gold farming you can use our WotLK Classic Gold service to get some in-game currency for a fair price. All servers are available.