Brave heroes, welcome to our comprehensive article on how to prepare for Season 1 in Diablo 4. As the highly anticipated launch of Season 1 approaches, the franchise veterans and newcomers alike are eager to dive into the intense challenges and rewards that await in it.
In this guide, we will walk you through essential tips and strategies to ensure you are well-prepared for the start of Season 1. From exploring the map to finding all Altars of Lilith, we have got you covered. Get ready to embark on an epic journey and maximize your chances of success as we unveil the key steps to prepare for Season 1 in Diablo 4.
IMPORTANT NOTE: At SkyCoach, you can also Buy Diablo 4 Boost at the lowest prices and with the fastest delivery. You can make your first purchase even CHEAPER if you find our special PROMO CODE (highlighted in green) hidden in this article and get a 20% DISCOUNT.
Check out our most popular
Diablo 4 Boosting services

offered at the best market price:
Discover Altars of Lilith
Altars of Lilith, strategically placed statues throughout the expansive open world of Diablo 4, offer more than just aesthetic appeal. These altars provide permanent and incremental stat bonuses when interacted with, enhancing your character's abilities. Moreover, they contribute to your Renown, a special marker in each region. The remarkable aspect is that Altars of Lilith are account-wide, granting their bonuses and Renown to all your characters across multiple seasons.
While the stat bonuses are undoubtedly beneficial, it is the Renown that truly catapults your leveling experience in each new season. By diligently completing activities and objectives within each region, you accumulate Renown, which in turn rewards you with the following valuable rewards, namely:
Extra Skill Points;

Paragon Points;

Increased Potion Capacity;

Expanded Obol Capacity.
By proactively exploring and activating Altars of Lilith early on, you can embark on a new season with a formidable level 1 character, enabling you to swiftly conquer the initial levels and surge ahead with a significant advantage. So, seize the opportunity to harness the power of the altars and maximize your seasonal progression from the very beginning.
If you have not discovered all 160 Altars of Lilith, our comprehensive Diablo 4 Altars of Lilith Guide shares all the locations to do this in the easiest way.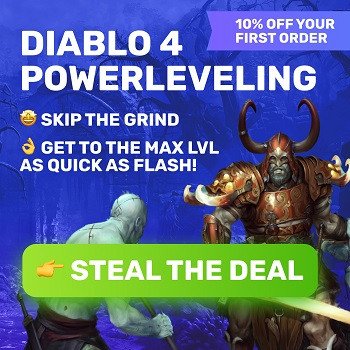 Explore the Map
In Diablo 4, unraveling the obscured portions of the map, often referred to as the "fog of war," holds lasting benefits for all characters within your account, including seasonal characters. By clearing the fog and unveiling a fully visible map, you gain several advantages. BLOG20
Not only will it facilitate your navigation by providing clear markers for dungeons and towns, but more importantly, it will significantly increase your Renown accumulation in that specific region. Amassing more Renown translates into extra skill points and expanded potion capacity, giving you a head start in your seasonal journey.
Mapping out undiscovered areas occurs naturally when starting a new character or progressing through the campaign. While you swiftly move between objectives or discover Altars of Lilith, remember to explore uncharted territories along the way. Doing so will save you valuable time later on. It is worth noting that the Renown gained from each newly discovered area is relatively modest, so if you have limited time available, prioritize visiting Altars of Lilith first for greater Renown gains.
Complete the Campaign
Completing the six-act campaign is a requirement that unlocks the option to skip it on any subsequent character you create, including seasonal characters. However, if you find yourself only halfway through the campaign and decide to make a new character on the Seasonal Realm, you will be compelled to start the campaign from the beginning.
This can be problematic because the new seasonal questline and rare seasonal gems are only accessible after completing the campaign. To avoid this issue, you have two options:
Finish the campaign before creating a new seasonal character;
Complete the campaign within the

Seasonal Realm

itself.
To ensure a smooth experience during the season launch, we highly recommend finishing the campaign beforehand. Doing so not only alleviates the potential frustration of being stuck in the campaign when the season begins but also provides long-term benefits for future seasons.
By completing the campaign, you gain the flexibility to skip it whenever you create a new character, starting the game at level 1 with a variety of endgame activities at your disposal. Moreover, these endgame activities typically yield more XP than the campaign, accelerating your leveling progress and enhancing your overall gameplay experience.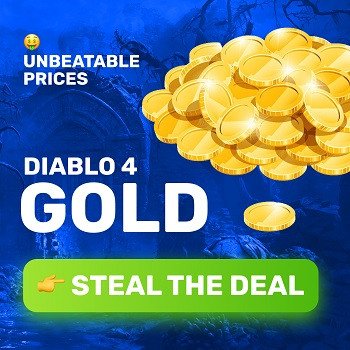 Unlock Your Mount
If you have successfully completed the campaign in Diablo 4, it is likely that you already have the horse and can skip this particular section. However, it is important to note that while the horse quest is part of the campaign, unlocking your trusty steed is technically a side quest that can be easily overlooked if you are not paying close attention.
Similar to the campaign, once you unlock the horse on one character, you will have access to it at level 1 for all subsequent characters. Having a swift mode of transportation is crucial when leveling up in Season 1, and the horse stands out as the most efficient means of traversing Sanctuary in Diablo 4. Do not miss out on the convenience and speed the horse provides, ensuring smooth travel throughout your leveling journey in the upcoming season.
If you have not unlocked your mount yet, you can use our Mount Unlock service and do this in a blink of an eye. By ordering this service, you will get your first mount guaranteed and can travel around the world noticeably faster.
Choose a Build for Yourself
While this aspect is not directly related to in-game mechanics, it holds equal importance to everything else on this list.
One of the most exciting aspects of the seasonal reset and creating a new character every three months is the opportunity to explore different classes and builds. Perhaps you started with the Barbarian at launch and now desire to delve into the world of spellcasting as a Sorcerer. Maybe you are tired of being a fragile Rogue and yearn for the thrill of shapeshifting as a Druid. It is advisable to have a clear idea of the class you want to play before the arrival of July 20, so you can avoid class choice indecision on the big day.
Here is a table containing details on what build is considered the best for this or that class to make your decision-making process easier:
Class Name

Best Build

Description

Druid
Werewolf Tornado
A strictly

PvE-aimed

build that can deal a ton of damage with a single Tornado button.
Necromancer
Bone Spear
Can play effectively in both offense and defense while also dealing huge

AoE

damage.
Barbarian
Hammer of the Ancients
Just like the previous build, this one has been created for dealing

AoE

damage as well.
Rogue
Twisting Blades
This build is a bit hard to play at first. However, it is perfect for fast leveling, as you can easily clear large enemy groups.
Sorcerer
Ice Shards
This build excels at dealing

solo-target

damage yet can be good at slaying groups of enemies as well.
As you can see, there is a tendency to play AoE-aimed builds since you can level up much faster than others. So, most of the builds you see in the table above are all about dealing high damage against enemy groups rather than solo targets.
However, there is absolutely nothing wrong with sticking to the same class every season. If that is your preference, consider engaging in theorycrafting to explore and experiment with different builds for your character. This can inject a fresh perspective and add excitement to your gameplay experience, even if you are sticking to a familiar class.
Embrace the opportunity for variety and innovation as you prepare for the new season, ensuring that your class choice aligns with your desired playstyle. Whether it is exploring new classes or experimenting with diverse builds, this aspect adds an extra layer of enjoyment and allows you to make the most of your seasonal journey.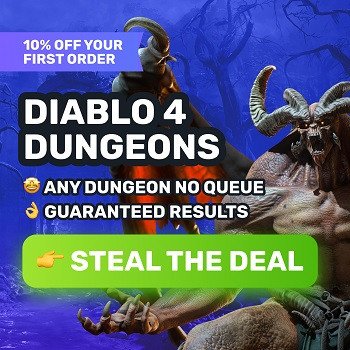 Conclusion
Fellow adventure seekers, this marks the end of our guide. We hope you have done all the preparations and are ready to dive into Season 1 in Diablo 4. If not, you still have some time to do everything we have mentioned in this article. We also hope you had a fun time reading it and learned a lot of new stuff. Good luck in Season 1 and we will see you in the game!
F.A.Q.
What do I need to do before Season 1 Diablo 4?
It is essential to do the following before Season 1 starts:
Discover all Altars of Lilith;
Complete the main storyline;
Explore the map;
Unlock a mount;
Choose the appropriate build you want to play.
What carries over to Season 1 Diablo 4?
There are two main things that will be carried over to Season of the Malignant. They are map exploration progress and Altars of Lilith.
How long is Season 1 of Diablo 4?
Judging by the in-game Battle Pass, it should last 98 or around this mark.
Why play Diablo 4 before Season 1?
You really need to complete the campaign to get an opportunity to skip it when you create a seasonal character.
What is Season 1 Diablo 4?
It is called Season of the Malignant and it starts on July 20, 2023.