Fellow heroes, the long-awaited Diablo 4 is finally here and it is high time to get into the game and level up your character. By reading this comprehensive Diablo 4 leveling guide, you will learn how to level up fast in Diablo 4 while playing any class available. Stay tuned with us, as we will update this article if any changes occur, and let us get started!
IMPORTANT NOTE: At SkyCoach, you can also Buy Diablo 4 Boost at the lowest prices and with the fastest delivery. You can make your first purchase even CHEAPER if you find our special PROMO CODE (highlighted in green) hidden in this article and get a 20% DISCOUNT.
Check out our most popular
Diablo 4 Boosting services

offered at the best market price:
Diablo 4 Leveling System Explained
Before looking for the best ways for fast leveling in Diablo 4, it is important to see what Diablo 4 leveling system is all about. As usual, the game developers offer tons of in-game activities for players to complete. It means you will never have a problem with what to do in order to earn extra XP. You just need to invest much time and effort to reach the level cap faster.
This is what our Diablo 4 leveling guide is going to be about. We will list all the leveling methods to ensure your Diablo 4 XP farming process is quick and smooth. After the article's main part, you will find a brief leveling guide for all classes. Do keep in mind that this guide was written during the Open Beta and is now UPDATED for the game's full launch.
Without further ado, let us get straight to the point and learn more about Diablo 4 fast leveling methods! However, if you wish to skip this boring process and get to explore endgame content quicker, you can always rely on our Diablo 4 Powerleveling service. By ordering it, you can be sure our professional players will boost your character in a blink of an eye. We offer the best market price and guarantee the result!
The Fastest Way to Level 50 in Diablo 4
To begin with, this Diablo 4 fastest leveling way revolves around clearing two dungeons several times. The first one is called Forbidden City and it has a ton of ghouls to clear. The second one is called Mercy's Reach and offers a lot of Elites to face off against. The entire path to level 50 should take you around 4 hours or so.
After creating a new character, go to Forbidden City to hit level 10 off the first run. Do not do any bosses, just click your emote wheel and choose "Leave Dungeon" without entering the boss fight. The reason for this is that bosses do not give much XP yet take much time to get killed. BLOG20
On top of that, do not bother about completing inside-dungeon events like saving a person or opening a chest. It is not worth your time at all. If you are worried you can miss a decent item, it is not going to happen. After killing tons of Elites, you will eventually have a ton of great gear to keep up with the game's progress.
After you have left Forbidden City, it needs some time to reset. Until that happens, go to Mercy's Reach. In the first section of this dungeon, you want to gather a pack of three Elites. Killing them lets you proceed further. In the second half of the dungeon, you need to bring two stones back to the pylons. Do not bother about this task. Instead, go to the big room and find the stone. There, you will encounter 4-5 Elites and a ton of smaller mobs.
Rerunning these two dungeons for around 2 hours should take you to level 30. After that, you should head to Kor Dragan, the Stronghold located near Forbidden City. The point here is to NOT proceed through Stronghold's storyline. The reason for this is that you will need to log out and log in again after clearing out several mob packs. At the same time, if you complete the storyline, you will not be able to do this since the Stronghold will be considered captured.
So, the idea is quite simple. You just need to gather as many mobs and Elites together. Then, destroy them all with AoE cooldowns, log out, log in, and repeat everything again and again. Each run should give you around 2-2.5 bars of XP. After you get close to level 50, you would still get 2 bars of XP anyway. If you come to this location after you reach level 30, this should take you another 2 hours to get to level 50 making it 4 hours in total as we described earlier.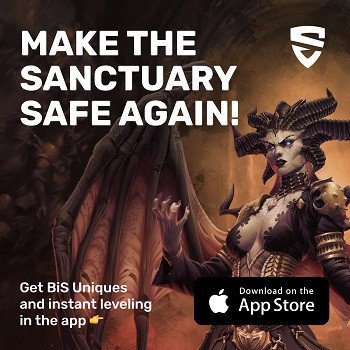 The Fastest Way to Level Up in Diablo 4 — Ruins of Eridu & Champion's Demise
Once you have made it to level 50 and finished the game's storyline, you will have to go another 50 levels to reach the level cap. You have a ton of options to achieve this goal but we would like you to pay attention to the following leveling method. We are talking about leveling up in Ruins of Eridu and Champion's Demise. Both dungeons become available only after you finish the campaign and unlock World Tier 3 or World Tier 4. Until this moment, you will not be able to find these dungeons and farm them.
Currently, Ruins of Eridu and Champion's Demise are the fastest leveling ways in Diablo 4. Why? The reason for this is that both dungeons feature an abnormally high number of mobs, including Elites. On top of that, they are located close to each other making it easy to group them together and kill at once. On top of that, these dungeons are a perfect source of gold, as you can make up to 2 million of gold per hour just by farming Ruins of Eridu again and again.
At the same time, Champion's Demise is especially good for XP farming if you are playing in a party. This is because your friends and you can split up and farm three different locations in the same dungeon and get a tripled amount of XP. On top of that, you will have a 10% XP boost just for being in a party.
If you wish to level up your alts as quick as flash, it is high time to order our Diablo 4 Champion's Demise Powerleveling and Diablo 4 Ruins of Eridu Powerleveling services. By doing so, you can be sure our professional players will boost your alts in a blink of an eye. All that comes at the most attractive market price and with a guaranteed result. Make sure to use these leveling methods before they are nerfed, click the orange links and get to level 100 in no time!
Focus on the Campaign
We would like to continue our Diablo 4 level up fast guide with the basic tips that many of you might find useful as well. A lot of players are so eager to explore the world of Sanctuary that they simply forget about the main storyline. However, completing campaign quests is your primary source of XP at the start. On top of that, you will unlock and learn more about what the game has to offer as you keep progressing through the campaign.
Therefore, we highly recommend that you complete as many campaign quests as possible. However, you will never be able to reach the level cap (100) just by going through the main storyline. This has been done deliberately by the game developers, as you will have to indulge in other activities after you finish the campaign. You can only reach around levels 40-45 after the main storyline and this is the moment where you need to look for Diablo 4 fast EXP ways.
Use XP Elixirs
No matter what type of content you participate in, make sure you have an XP elixir always active. For example, you can use Weak Iron Barb Elixir to gain a 5% XP boost for 30 minutes. Using its stronger version is not recommended, as the experience bonus stays the same.
To get your hands on this and other elixirs, find the Alchemist. This NPC is marked on your minimap and has the icon of the mortar and pestle. Gather all the required ingredients, prepare a few pennies of gold, and head to the Alchemist to craft the desired elixir.
Choose a Higher World Tier
When starting the game, you have a choice between World Tier 1 and World Tier 2. The latter is usually omitted by those who play the Diablo 4 franchise for the first time. However, if you are ready to fight tougher enemies, World Tier 2 is for you. To be honest, enemies do not become too strong yet the XP boost you gain is immense.
In fact, gaining 20% more XP from any source is what can actually be called Diablo 4 power leveling, as it lets you achieve level 100 much faster. If you wish to change your World Tier, find the World Tier Statues in Kyovashad and choose the desired alternative. You can do this later in the game as well since there will be a moment when you have to switch to World Tier 3 and World Tier 4.
Group Up for Extra XP
When answering the question of Diablo 4 how to level up fast, playing with your friends is the easiest answer. Not only it is going to be much more exciting, but you will also gain 10% more XP from any source/activity. By implementing this feature, the game developers want people to play together and this is the way they encourage this.
If you have no friends to play with or you simply prefer playing solo, there is also an option for you. You will gain 5% more XP for just being nearby other players. This boost is twice weaker yet it is also great for those who enjoy playing alone.
Complete Side Quests
This source of extra XP becomes especially popular after you are done with the campaign. Let us remind you that you can only achieve levels 40-45 by doing the campaign quests. After that, you need to indulge in side quests as well. They serve as great means of experience and also introduce exciting storylines to you.
You can help people around Sanctuary by eliminating hideous monsters, exploring abandoned cellars, and so on. You can also complete side quests while doing campaign quests. In this case, you will level up even faster yet have to invest more time as well.
Liberate Strongholds
When speaking of Diablo 4 fast leveling, one should not miss out on strongholds. Each region is home to a set number of strongholds, easily identified on the map by a distinctive red skull icon. Conquering these strongholds is a rewarding endeavor, as it grants a substantial amount of XP to bolster your character's progression. However, the benefits extend beyond experience alone. Completing a stronghold unlocks new waypoints, dungeons, and events, enhancing your exploration and providing further opportunities for growth.
Furthermore, liberating a stronghold provides you with 100 Renown points. It is worth noting that certain strongholds, such as Kor Dragan in the Fractured Peaks, offer stackable buffs that amplify the experience gained from slaying enemies. To maximize your gains, it is wise to seize these buffs before tackling other strongholds in the region.
Clear Out Dungeons
You will inevitably complete several dungeons when going through the main campaign. However, there are over 150 of them scattered around Sanctuary. Therefore, clearing out dungeons is a perfect solution for D4 level up quickly. They provide you with tons of XP, allow you to unlock Legendary Aspects, and so on.
Do remember that some dungeons are especially challenging to complete when playing alone. This is the moment when you want to group up with your friends and clear it out easily. On top of that, every dungeon ends with an epic boss battle, which is an opportunity to test your skills and see how well you are playing a particular class.
Do Not Neglect Renown Rewards
When exploring all 5 in-game regions, you will complete a variety of side quests, dungeons, and so on. All this grants you Renown for a particular region you have completed these activities in. By progressing through Renown thresholds, you will gain extra XP, gold, and other rewards. Even though it is not the best method for Diablo 4 XP farming, it is still worth your attention.
If you do not know much about the Renown system and the way it works in the game, check out our Diablo 4 Renown Guide where we cover this feature in detail.
Kill Every Mob Standing in Your Way
Most players prefer to use waypoints while traveling from point A to point B. While this does save a lot of time, you also lose a bunch of potential XP. The reason for this is that you miss out on all possible mob fights. Therefore, we recommend that you walk instead of teleporting from one location to another. This allows you to explore the world in detail and fight tons of mobs along the way.
Activate Shrines
While traveling across Sanctuary, you will encounter shrines. They provide you with a temporary buff allowing you to clear out mobs with immense speed. By default, they increase your character's movement speed while also granting a unique buff. As a rule, these shrines can be found inside dungeons when you are about to enter a challenging fight.
Make sure to activate every shrine you find on your way. If you do not know much about this in-game feature and wish to learn more, check out our Diablo 4 Shrine Guide.
Barbarian Leveling Guide (1-25)
We would like to continue our D4 leveling guide with one of the most iconic characters available in the game series – Barbarian. This is a classic melee character in the franchise known for its brute strength and fearless approach to battle. The guide will focus on a popular playstyle centered around Whirlwind, which involves spinning and dealing damage to enemies.


If you are interested in a more in-depth Barbarian Guide, we have you covered here. Click the blue link and you will be redirected to another page.


Starting Off (Levels 2-3)


In the early game, you do not have too many options to choose from. Therefore, you just need to invest 2 points in Basic Skills to get access to other sections. The top pick in this category is Flay, which not only inflicts Bleed but also applies the Vulnerable debuff to the target.
Level 2: Flay;
Level 3: Enhanced Flay.


Getting the Main Skill (Levels 4-7)


Obtaining your primary skill early in the game is always a great feeling. Whirlwind, a potent ability for clearing out hordes of thrash. After 2 seconds of using the ability, its effectiveness increases by 30% due to Violent Whirlwind. Additionally, having the Enhanced Whirlwind unlock restores Fury each time you damage an enemy. The gameplay strategy for this build is quite straightforward: use Flay to build up Fury, then unleash Whirlwind when faced with groups of enemies. We also recommend that you use it when facing off against Elites or Bosses.
Level 4: Whirlwind;
Level 5: Enhanced Whirlwind;
Level 6: Violent Whirlwind;
Level 7: Battle Flay.


Unlocking the Build's Potential (Levels 8-17)


This interval of levels is the most crucial one in any Diablo 4 leveling build, as you get access to the most powerful skills. Speaking of Barbarian in particular, you can now jump around and unleash mighty battle cries. To move around the battlefield faster and improve your resource generation, you want to pick Rallying Cry first. Then, go for Leap to gain extra mobility and additional Fury generation after you unlock Power Leap. To get a ton more damage and the Berserking buff, go for War Cry.
Level 8: Rallying Cry;
Level 9: Enhanced Rallying Cry;
Level 10: Tactical Rallying Cry;
Levels 11-12: Whirlwind;
Level 13: Leap;
Level 14: War Cry;
Level 15: Enhanced Leap;
Level 16: Power Leap;
Level 17: Whirlwind.


Infinite Power (Levels 18-24)


Answering the question of Diablo 4 how to level up fast, you cannot go without Death Blow when playing this class. Despite its lengthy cooldown, this is one of the main abilities for quick leveling. You can immediately refresh its cooldown by killing an enemy. So, you want to target weaker enemies to ensure you finish them with Death Blow. After you unlock Fighter's Death Blow, you will also gain 20 Fury each time you hit a foe with the skill. Here, you want to pick up Booming Voice to prolong the buff duration you get from your shouts. This can be a significant advantage in longer fights.
Level 18: Death Blow;
Level 19: Enhanced Death Blow;
Level 20: Fighter's Death Blow;
Level 21: Whirlwind;
Levels 22-24: Booming Voice.


Choosing the Ultimate (Level 25)


Despite having three Ultimate abilities to pick from, Call of the Ancients is the most common alternative to go for. The latter greatly helps you in boss fights or when you are being radically outnumbered. After reaching this threshold, you also want to replace War Cry with Thick Skin instead. We highly recommend that you spend any Renown Points to upgrade your Ultimate ability.
If you are willing to try something else, you can go for Iron Maelstrom. You can activate the latter up to three times, each granting different effects. However, it requires you to wear different weapon types, which is not always possible.
For instance, you can attach a chain to your two-handed bludgeoning weapon and slam it onto the ground, dealing 63% damage and stunning nearby foes for 2 seconds. The second activation allows you to attach a chain to your two-handed slashing weapon and swipe it in front of you, dealing 21% damage and inflicting 126% Bleeding damage over 5 seconds. Finally, the third activation lets you attach a chain to your dual-wield weapons, and unleash a flurry of swings, dealing 34% damage per hit to nearby targets.
Finally, you can go for Wrath of the Berserker, which acts as a powerful buff for a short duration. After activating it, you gain the Berserking and Unstoppable effects for 5 seconds. You can use Basic Skills to prolong the Berserking buff up for another 10 seconds.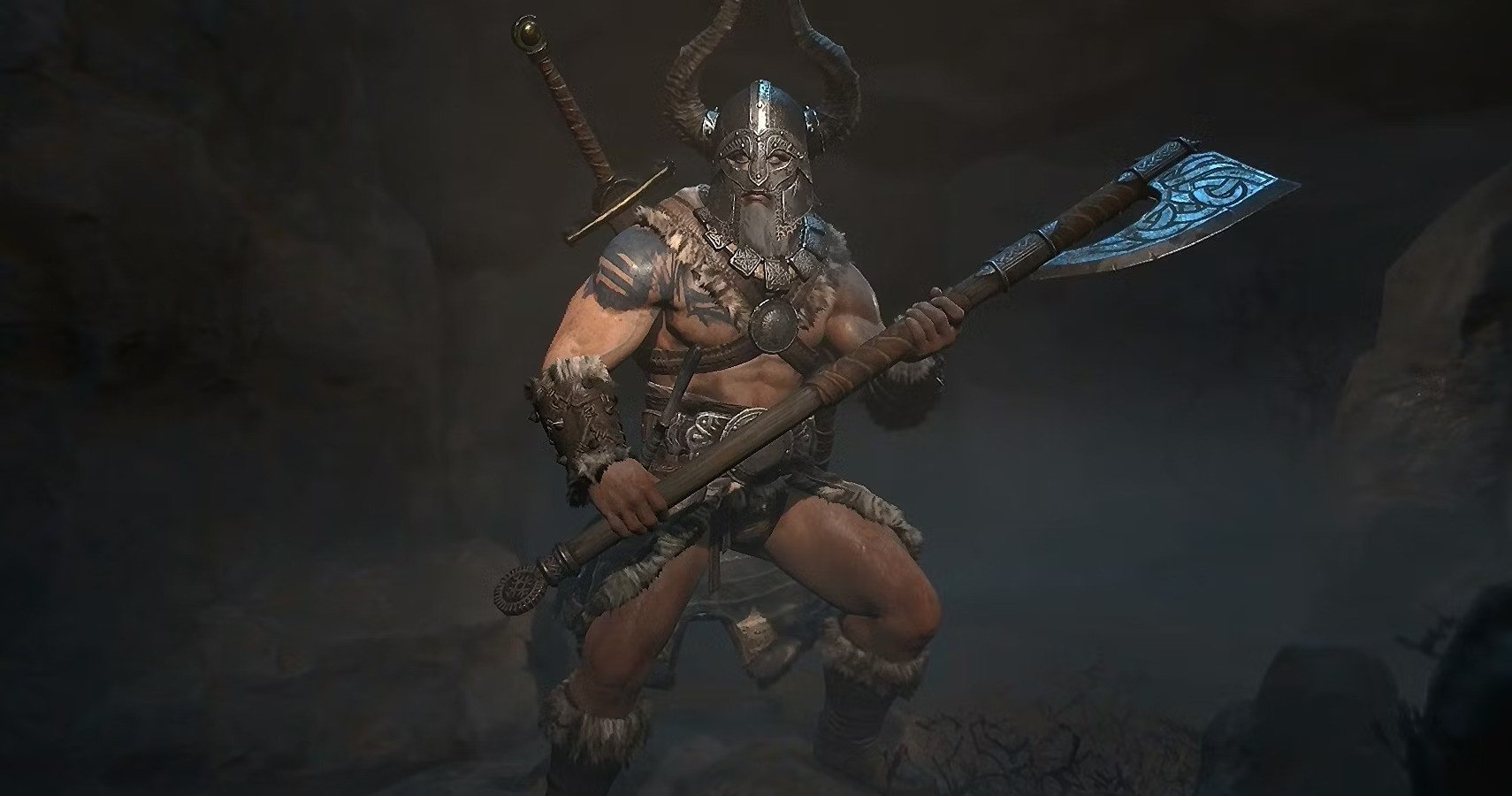 Remember, you will need quite a lot of gold to make sure your equipment suits your level progression. While you will definitely get a bunch of gold from completing quests and killing mobs, it will not be enough anyway. To solve this issue, you can buy Diablo 4 Gold Coins with our company's help. In this case, you will get the required amount of in-game currency in a quick and safe way. We guarantee the result and provide the best market price for this service.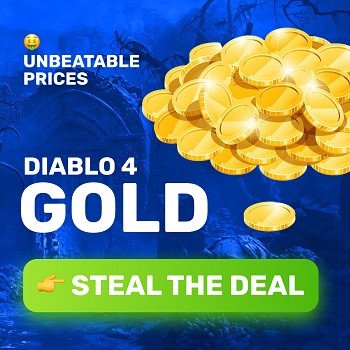 Rogue Leveling Guide (1-25)
We would like to continue our Diablo 4 lvl 100 guide with the Rogue. This is a highly versatile and nimble character, utilizing a wide range of tactics to gain the upper hand in combat. Whether engaging in close-range melee combat or picking off enemies from a distance, they are masters of the battlefield.
This guide is centered around maximizing Vulnerable uptime, unleashing devastating AoE burst damage with Shadow Imbuement, and achieving optimal Energy generation for efficient farming. Whether you prefer a melee-focused approach with Flurry or a ranged playstyle with Barrage, you can use the same setup by allocating points to the corresponding Core Skill. It is important to note that investing points into both skills simultaneously is not recommended, so choose one and commit to it.


If you are interested in a more in-depth Rogue Guide, we have you covered here. Click the blue link and you will be redirected to another page.


Starting Off (Levels 2-3)


During the early game, your choice usually comes down to Forceful Arrow. The latter applies the Vulnerable debuff and deals impressive damage after you get the Primary Forceful Arrow unlock. After you spend 2 points in the Basic Skill category, you will get access to other sections.
Level 2: Forceful Arrow;
Level 3: Enhanced Forceful Arrow.


Getting the Main Skill (Levels 4-7)

Decide on your preferred combat approach: Barrage for ranged engagements or Flurry for up-close melee encounters. These two Core Skills share a similar mechanic of dealing multiple hits per use, allowing for excellent synergy with Imbuements at higher levels. While they are straightforward to use, mastering their full potential requires strategic positioning to maximize damage output. Always position yourself in a way that allows you to hit as many foes as possible with each attack.
No matter what you choose, these abilities are your fast leveling Diablo 4 pass, as they suit perfectly for clearing large enemy groups.
Level 4: Barrage or Flurry;
Level 5: Enhanced Barrage or Flurry;
Level 6: Improved Barrage or Flurry;
Level 7: Primary Forceful Arrow.


Unlocking the Build's Potential (Levels 8-17)

Upon reaching a certain level, you will gain access to one of the class's crucial abilities called Dash. The latter has two charges and is incredibly versatile, allowing you to quickly move around the battlefield for various purposes such as initiating combat, evading danger, or repositioning yourself for a better angle of attack.
Additionally, you should acquire Shadow Step, another mobility tool that serves as a temporary substitute until you unlock more powerful Ultimate Skills to streamline your gameplay. It also comes in handy for traversing impassable terrain in outdoor zones.
At level 13, you can obtain Dark Shroud, which is a vital component of most Rogue builds due to its ability to provide a significant amount of protection. Besides, you will unlock Subverting Dark Shroud to increase your movement speed later on.
Level 8: Dash;
Level 9: Shadow Step;
Level 10-12: Barrage or Flurry;
Level 13: Dark Shroud;
Level 14: Enhanced Dark Shroud;
Level 15: Subverting Dark Shroud;
Level 16: Barrage or Flurry;
Level 17: Exploit.


Succumbing to the Shadow Side (Levels 18-23)

The Shadow Imbuement is a powerful tool that enhances your Core Skill (either Barrage or Flurry) by changing its damage type and adding supplementary effects. This can help you apply Vulnerable, recover Energy with Consuming Shadows, and obliterate groups of small enemies.
It works exceptionally well with your primary skill, so make sure to utilize it as frequently as possible. However, be cautious not to waste charges on abilities like Dash or Shadow Step. Until level 20, you should stick to the Combo Points specialization. However, switch it to Inner Sight after you reach the mentioned threshold. The latter replenishes Energy regularly and enables unlimited spamming of your abilities for a set period of time.
Level 18: Shadow Imbuement;
Level 19: Enhanced Shadow Imbuement;
Level 20: Blended Shadow Imbuement;
Level 21: Shadow Crash;
Levels 22-23: Consuming Shadows.


Choosing the Ultimate (Levels 24-25)

Picking up the Shadow Clone ability is the fastest way to level in Diablo 4 when playing this class. Not only does it allow you to defeat stronger enemies but also lets you clear large enemy groups almost effortlessly. However, keep in mind that it only deals 60% of your damage.
Going for Rain of Arrows is a too situational choice. Besides, it requires a strategic approach, as you need to choose the area to cover with arrows correctly. Despite dealing overwhelming damage, beginners will often miss their shots with this skill.
Death Trap is not that great for clearing out large enemy groups. On top of that, it requires 1.25 seconds to get activated. It can be really crucial if you are fighting a tough foe and literally every second matters.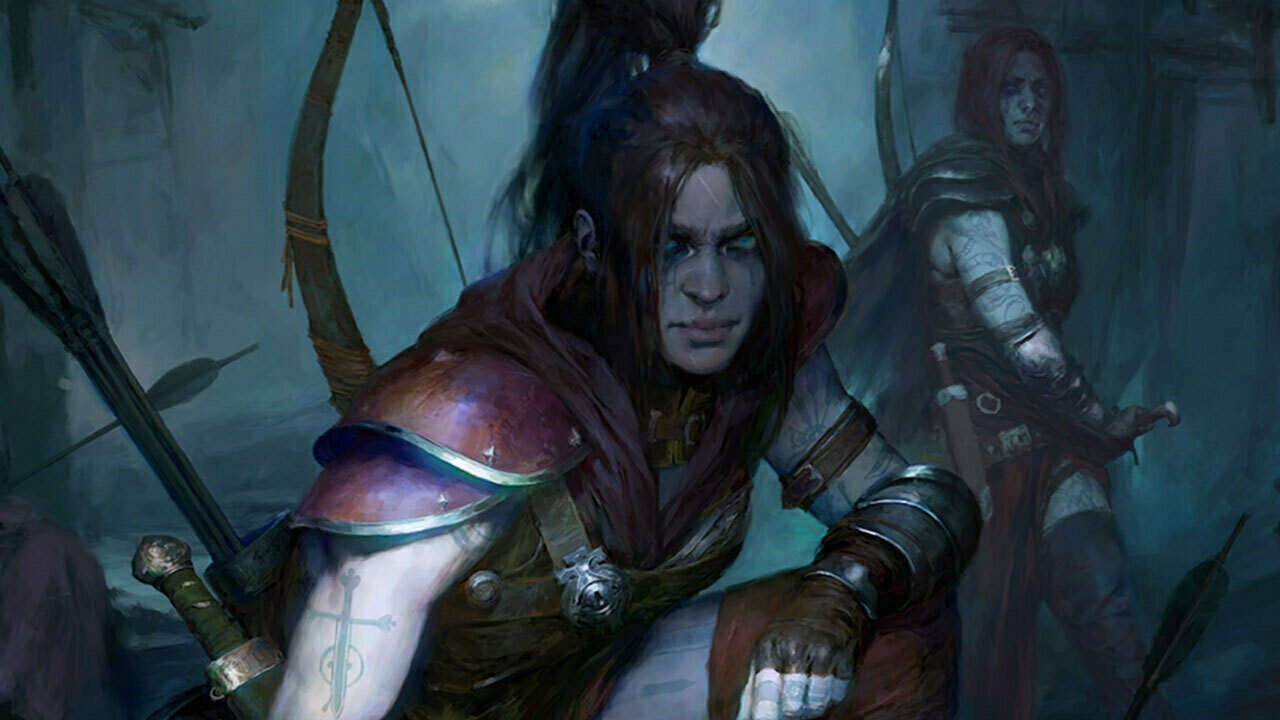 Once you achieve a higher level in Diablo 4, you will start exploring endgame content. This is the moment when you will be spending a lot of time farming dungeons for sure. If you cannot complete a particular dungeon yet wish to obtain the desired loot, our Diablo 4 Dungeon Carry service is here for you. By offering it, you can rely on our professional players and be sure they will clear out even the toughest dungeon in a blink of an eye. We guarantee the best market price and the fastest completion time!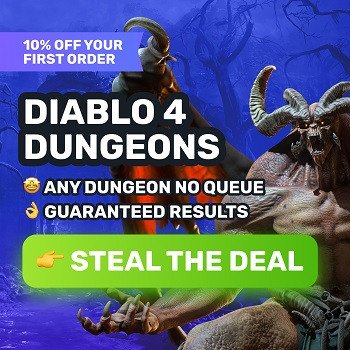 Sorcerer Leveling Guide (1-25)
The following abstract of our Diablo 4 1-100 guide is devoted to the Sorcerer. This class is a true master of elemental magic, capable of unleashing devastating attacks from the distance. However, due to their focus on ranged combat, they can be vulnerable in close-quarters combat. This part of the article highlights the class's most effective skills, with an emphasis on the powerful single-target damage of Hydra and the devastating AoE damage of Fireball.


If you are interested in a more in-depth Sorcerer Guide, we have you covered here. Click the blue link and you will be redirected to another page.


Starting Off (Levels 2-4)

During the early game, you have no other choices but Frost Bolt. The latter allows you to keep enemies away by applying the Chilled or Frozen effects. You want to upgrade this ability up to Glinting Frost Bolt. This lets you recover Mana, which is always helpful.
Level 2: Frost Bolt;
Level 3: Enhanced Frost Bolt;
Level 4: Glinting Frost Bolt.


Getting the Main Skill (Levels 5-7)

You cannot find a better AoE ability than Fireball. On top of that, you can enhance it specifically for Boss fights later on. For this, you need to pick up Destructive Fireball. The only downside of this spell is its Mana cost. Therefore, we highly recommend that you use it after you gather a larger enemy group to one-shot them at once.
Level 5: Fireball;
Level 6: Enhanced Fireball;
Level 7: Destructive Fireball.


Adding Extra Protection (Levels 8-12)

As we mentioned earlier, the class can only deal overwhelming damage while fighting from the distance. Once the enemy gets closer to you, this is the moment to use your Defensive Skills. The most powerful of them is Teleport, as it immediately lets you teleport to another location. This is usually enough to finish off the opponent from range or at least buy some extra time.
Your Ice Armor is a perfect tool to escape impending death. When fighting Bosses, make sure to save it until the moment you need to mitigate a large amount of incoming damage.
Finally, we have Frost Nova, which is another life-saving button. The latter allows you to freeze all enemies around for a short duration. Use this time to reposition yourself or finish off the opponent with an attacking spell.
Level 8: Teleport;
Level 9: Frost Nova;
Level 10: Ice Armor;
Level 11: Enhanced Ice Armor;
Level 12: Fireball.


Gaining Extra Solo-Target DPS (Level 13-17)

Having Fireball for overwhelming AoE damage is undoubtfully amazing. At the same time, Hydra lets you devastate a single target in a few seconds. The only problem here is learning where to place this three-headed monster.
Being a highly versatile tool, one can use this spell to deal with minions spawning during the Boss fight. Sometimes, you can freeze a foe with your Frost Nova and let the fire-breathing creature do the job. There is a practically infinite number of ways you can use this ability during the battle.
On top of that, do not forget to unlock your class mechanic, Enchantment Slots, upon reaching level 15.
Level 13: Hydra;
Level 14: Enhanced Hydra;
Level 15: Summoned Hydra;
Level 16-17: Hydra.


Making the Right Choice (Levels 18-25)

Adding a few words on your class's mechanic, it is crucial to choose the right ability. We highly recommend that you pick up Meteor and upgrade it to the stage when it starts immobilizing your foes. Also, do not forget to max out Fireball and Hydra, as these are your main skills to deal damage.
Speaking of the Ultimate abilities, you either want to go for Inferno or Deep Freeze. Both are insanely powerful yet are used in different combat scenarios. The first one deals devastating Fire damage and lets you immobilize surrounding foes if you upgrade the ability later on. The second one acts as more of a defensive ability yet deals a great deal of Cold damage as well. One can use it to buy some time and wait for Teleport to cooldown, for example.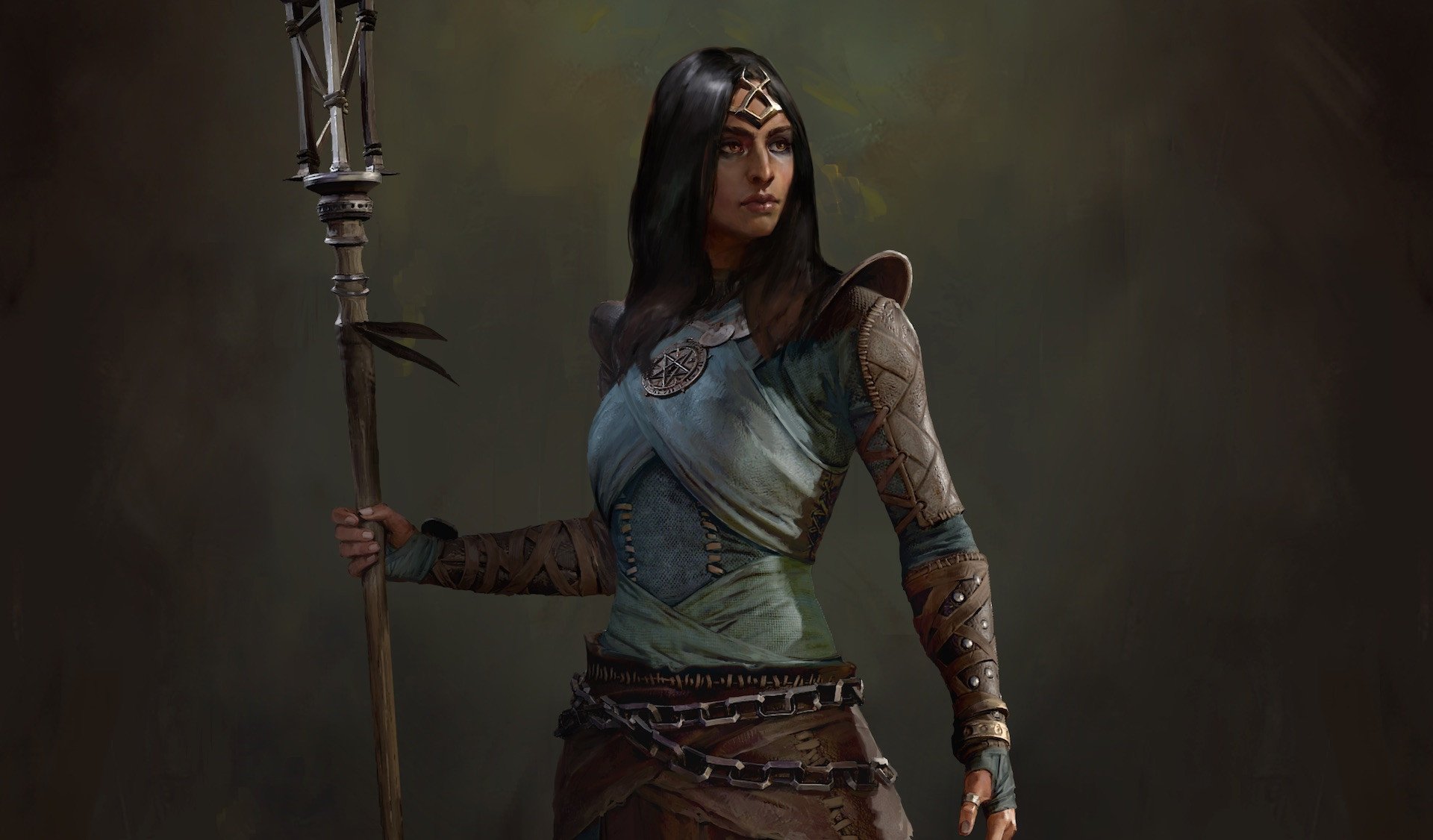 To ensure you experience the game in a new way, you can skip the entire leveling progress and get to the end-game stage right away. It is possible thanks to our Adventurer Starter Pack service where our professional players will get your character boosted to the maximum. On top of that, you will receive a ton of gold and decent equipment pieces.
Druid Leveling Guide (1-25)
The Druid is a versatile class that is capable of transforming into a werewolf or werebear to deal overwhelming damage to foes. Besides, you can summon and control the forces of nature to wreak havoc on the battlefield when playing this class. Having a variety of playstyles to choose from, everyone can find something attractive about Druids. Whether you are a beginner or an experienced player, this class is definitely worth your attention.
Speaking of the D4 fastest way to 100 when playing this class, you can use the following ready-made solution. This setup revolves around the Tornado ability, which deals immense AoE damage. Despite having a high Spirit cost, your Wind Shear serves as a great generator of the main resource.


If you are interested in a more in-depth Druid Guide, we have you covered here. Click the blue link and you will be redirected to another page.


Starting Off (Levels 2-3)


During the early game, you want to maximize Spirit regeneration. The best way to do this is to learn Wind Shear and start maxing it out.
Level 2: Wind Shear;
Level 3: Enhanced Wind Shear.


Getting the Main Skill (Levels 4-7)


At this point, you get access to Tornado and can easily deal with large enemy groups. Though, try not to miss it during this game stage. You will not have too much Spirit to cast it several times during a single battle.
Level 4: Tornado;
Level 5: Enhanced Tornado;
Level 6: Primal Tornado:
Level 7: Wild Wind Shear.


Adding Extra Protection & Damage (Levels 8-16)

During this game stage, you will unlock defensive and utility abilities. You will also keep focusing on your Tornado to maximize damage output. To ensure you can escape the fight whenever anything bad happens, you have Earthen Bulwark for this. On top of that, you will learn the Nature's Reach passive to deal higher damage.
Levels 8-11: Tornado;
Level 12: Earthen Bulwark;
Level 13: Enhanced Bulwark;
Levels 14-16: Nature's Reach.


Gaining Extra DPS & Mobility (Levels 17-22)

Here, you will finally unlock Trample, which allows you to charge and become Unstoppable. You will learn Hurricane to apply the Vulnerable debuff against your enemies. This radically increases your damage output and lets you clear out large enemy groups significantly faster.
Level 17: Wolves;
Level 18: Trample;
Level 19: Hurricane;
Level 20: Enhanced Hurricane;
Level 21: Natural Hurricane;
Level 22: Elemental Exposure.


Making the Right Choice (Levels 23-25)

At this point, you want to focus on your Wolves skill. The latter not only increases your DPS but also boosts your defense capabilities. In the end, you will have the Fortify buff practically all the time.
Level 23: Enhanced Wolves;
Level 24: Ferocious Wolves;
Level 25: Defiance.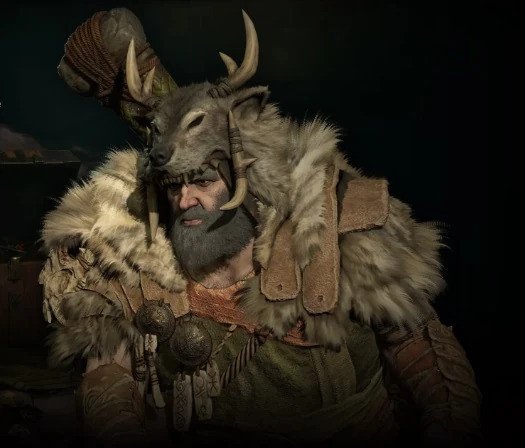 Adding a few words on the Ultimate choice, you have four alternatives. Starting with Cataclysm, you summon a storm that deals damage to nearby enemies and knocks them back. This is a pretty useful option if you still struggle to outbattle large groups of foes.
Moving further, you have Petrify, which allows you to transform surrounding targets into stones. The enemies affected by this debuff gain extra damage. Besides, the effect lasts longer if you use it against Bosses.
If you a fan of running in a werebear form, you will enjoy Grizzly Rage. The latter transforms you into Dire Werebear granting extra damage for 10 seconds. Each second you spend in this form, you gain even more additional damage. If you kill a target, you can prolong the effect for a second. However, you cannot extend it for more than extra 10 seconds.
To maximize your DPS, you may want to use Lacerate. The latter transforms you into a werewolf making you immune. After that, you dash between nearby enemies dealing 400% damage.
We cannot recommend a particular ability to you, as the final choice depends on your preferences. In fact, you can try various options to see what suits you best.
Necromancer Leveling Guide (1-25)
The Necromancer is a powerful class that wields the forces of life and death with ease. Summon armies of undead minions to do your bidding and wreak havoc on your enemies. You can also use dark magic to siphon the life force of your foes and create ghastly cages made of bone to immobilize them. When playing this class, you can dominate the battlefield with your mastery of death and decay.
When it comes to Diablo 4 level up fast when playing this class, you can use the following setup. This allows you to speed up this process and clear large enemy groups noticeably faster. This build revolves around increased survivability and AoE damage.


If you are interested in a more in-depth Necromancer Guide, we have you covered here. Click the blue link and you will be redirected to another page.


At this game stage, you do not have too many choices. You just need to unlock the basic skills to keep improving them further. As a rule, you go for Hemorrhage, which allows you to deal decent damage against single and multiple targets. During early levels, you ALWAYS want to pick up Blood Orbs to stay alive.
Level 2: Hemorrhage;
Level 3: Enhanced Hemorrhage.


Getting the Main Skill (Levels 4-7)

Here, you unlock Blood Surge, which serves as a great damage-dealing ability. It also lets you restore HP and live practically infinitely. At this stage, you will also add an extra point to your Hemorrhage to improve its potential.
Level 4: Blood Surge;
Level 5: Enhanced Blood Surge;
Level 6: Paranormal Blood Surge;
Level 7: Acolyte's Hemorrhage.


Adding Extra AoE Damage (Levels 8-17)

This is one of the most crucial phases in this setup. You gain access to Corpse Explosion allowing you to devastate large enemy groups by sacrificing a single companion you summoned from the underworld. You will also learn a massive debuff, which slows enemies and decreases their damage dealt.
Level 8: Corpse Explosion;
Level 9: Enhanced Corpse Explosion;
Levels 10-13: Blood Surge;
Level 14: Decrepify;
Level 15: Plagued Corpse Explosion;
Level 16: Grim Harvest;
Level 17: Fueled by Death.


Gaining a Ton of Crowd Control (Levels 18-25)

At this point, you still lack CC, which can never be extra in a fight. Therefore, you cannot go without Corpse Tendrils. The latter lets you stun an enemy group for 3 seconds. This is enough to slay all the debuffed foes or save your life in critical situations.
Level 18: Corpse Tendrils;
Level 19: Enhanced Corpse Tendrils;
Level 20: Plagued Corpse Tendrils;
Levels 21-24: Corpse Explosion;
Level 25: Gruesome Mending.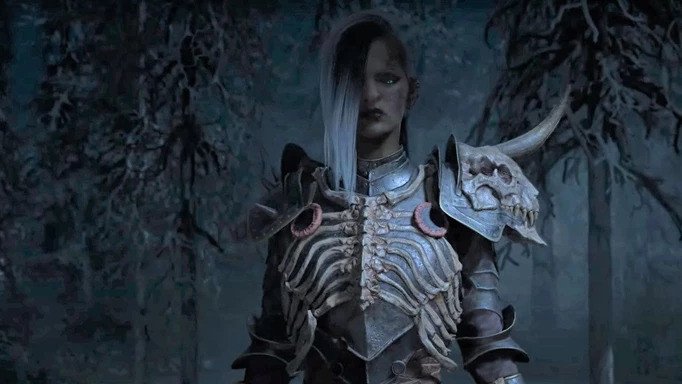 As for the Ultimate options, you have three alternatives to choose from. Starting with Army of the Dead, it allows you to summon an army of skeletons. They will explode when finding themselves near enemies.
Moving further, you have Blood Wave, which is equally useful in offense and defense. This skill does not only deal significant damage to enemies but also knocks them back. It has the lowest cooldown of all ultimate abilities as well. This is usually a common choice of all three options described in this paragraph.
Finally, you can go for Bone Storm to surround yourself with bones. The latter deals insane damage to all surrounding foes. The effect lasts for 10 seconds, which is more than enough to deal with even huge enemy groups.
Diablo 4 General Leveling Tips & Tricks
In this section of our Diablo 4 leveling spreadsheet, we will share a few details on how to make your leveling progress more effortless and exciting. This extract of the article will be constantly updated as we learn new information.
Remember about potions.

When exploring Sanctuary, you will come across a large variety of materials. Some of them are used to upgrade your potions. For instance, you should always keep

Gallowvine.

The latter is necessary to create potions, elixirs, and incense;

Wear the best equipment.

While striving to reach the maximum level, players often forget to see what they have in their inventories. Always remember to change your weaker gear parts to stronger ones. To compare an item with the one you have just found, press

Shift

over it and you will see the stats described;

Benefit from the Renown system.

By doing so, you will gain extra

Skill/Paragon points.

This system plays a huge role in the end-game content and should never be neglected. To gain Renown, you can perform various tasks such as activating

Waypoints,

discovering

Altars of Lilith,

finishing

Side Quests

and

Dungeons,

as well as freeing

Strongholds;

Use Legendary Aspects wisely.

You will definitely have the desire to imprint your weapon while leveling up. However, this will be a pure waste of a

Legendary Aspect,

as you will replace your weapon in the nearest future. If you have a really powerful offensive Aspect, put it on a different part of the equipment. For instance, it can be an amulet or ring;

Enjoy the game.

This may sound too obvious but a lot of players neglect this simple advice. Remember, this is only beta and the progress you achieve during it will not be carried over to the game's release. So, if you have not managed to achieve a certain goal, do not get upset. You will have plenty of time to do this after the launch.
SkyCoach Boosting & Coaching Services
SkyCoach is an exceptional company that has been leading in the game-boosting industry for over 5 years. With a commitment to excellence and customer satisfaction, we always strive to become better. We offer a wide range of boosting services, with a 5-20% cashback on every order and frequent sales to make our services even more accessible. Our customer support service is available 24/7 to answer any questions or concerns you may have.
We have been around for long enough to become a trusted and reliable choice for gamers looking for a new way to experience their favorite online titles. Our attention to detail and personalized approach makes us a standout option if compared to others. Whether you are looking for a boost in a game you are struggling with or simply want to improve your performance, SkyCoach is a perfect choice.
Final Words
Summing up everything said above, this Diablo IV leveling guide provides valuable information and tips for players of all classes to efficiently level up in the game. We have shared the recommended skill order you want to stick to during the leveling process and described the most efficient leveling strategies. We hope you have had a fun time reading this article and have learned a lot of useful details. Stay tuned with us, as we will keep updating this guide in the future.
F.A.Q.
What is the fastest way to level up in Diablo 4?
You can do this by completing the main storyline and focusing on quests that provide the most experience points. It is also important to use efficient and powerful builds for your chosen class. Finally, do not forget about dungeons, waypoints, and strongholds.
How do you power level yourself in Diablo 4?
This process usually involves having a higher-level player or group of players carry a lower-level player through higher-difficulty content or farming specific areas with high experience gain. To make things easier, you can use our services to get your character boosted in a blink of an eye.
What difficulty should I level in Diablo 4?
Ideally, this should be the Veteran difficulty, as it grants you a 20% XP bonus and more gold. However, we would highly recommend that you stick to the Adventurer level of difficulty if you only begin playing.
Can you powerlevel in Diablo 4?
As we have stated before, it is definitely possible. One of the easiest and safest ways to do this is to use our boosting services. We provide fair prices and guarantee the result.
How many levels are there in Diablo 4?
In Diablo 4, the maximum level you can reach is 100.
How do you level up fast in Diablo 4?
From side quests to dungeons, there are tons of activities for players to take part in when exploring the dark world of Sanctuary. Make sure to complete them all to level up fast in Diablo 4.
How do you get XP fast in Diablo 4?
Complete as many quests as possible, liberate strongholds, clear out dungeons, and play with friends. These are only a few of many methods for fast XP farming in Diablo 4.
What is max level in Diablo 4?
The maximum level you can achieve in Diablo 4 is 100.
Will Diablo 4 have difficulty levels?
You can change your Diablo 4 difficulty level by interacting with the World Tier Statue. Whether you are a complete beginner or the franchise's veteran, you can choose the optimal difficulty for you.
How to level to 100 Diablo 4?
Make sure you complete all the side quests you encounter while exploring Sanctuary. On top of that, there are other activities like strongholds and dungeons for you to complete. Besides, do not forget about the main storyline when you only begin playing.