Fellow adventure seekers, welcome to our comprehensive Diablo 4 shrine guide, where we cover all the details associated with these mysterious and powerful structures in the highly anticipated action role-playing game, Diablo 4.
As players traverse the dark and treacherous realms of Sanctuary, stumbling upon shrines becomes an integral part of their journey. They provide you with temporary buffs, which can significantly boost your character and help you defeat any enemy standing in your way.
IMPORTANT NOTE: At SkyCoach, you can also Buy Diablo 4 Boost at the lowest prices and with the fastest delivery. You can make your first purchase even CHEAPER if you find our special PROMO CODE (highlighted in green) hidden in this article and get a 20% DISCOUNT.
Check out our most popular
Diablo 4 Boosting services

offered at the best market price:
Diablo 4 Shrine Basics
Shrines should NOT be confused with Altars of Lilith as it often happens. While both of these in-game features make your character stronger, shrines provide you with temporary buffs and their default duration is only 30 seconds. At the same time, Altars of Lilith grant you a permanent buff and make all your characters on the same account more powerful.
As for other Diablo 4 shrine basics, here are details you may find useful:
There are

7

various shrine buffs you can currently find in the game;
No matter what shrine you activate, you will gain a

35% Movement Speed

buff;
Movement Speed stacks;
If you activate a shrine while having another one up, the latter will disappear;
When playing in a party, each member should activate shrines individually.
As we have already mentioned, all Diablo 4 shrines last for 30 seconds. Nonetheless, you can slightly increase their duration. By wearing boots with a special affix on them, you will get a 10% increase. This will make all shrines last 33 seconds in total.
Shrines can be especially useful when leveling up, as they let you deal with foes much faster and effortlessly. However, you can save your precious time and skip the leveling routine by ordering our Diablo 4 Powerleveling services. Our professional players will boost your character in a blink of an eye. All that comes at the best market price and with a guaranteed result.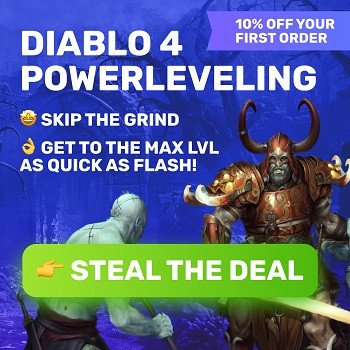 Diablo 4 Shrine Locations
While Shrines do have certain spots they spawn at, we do not recommend chasing them on purpose. The reason for this is that the effect you gain is too short and is usually not a must-have to complete a particular quest. Therefore, we are not going to provide you with any Diablo 4 shrine map or particular Diablo 4 shrine locations, as you will keep encountering shrines in almost any difficult activity.
As a rule, you can find shrines in instanced dungeons and Strongholds. When in dungeons, shrines are usually placed right before you face off against a large enemy group or if a boss fight is about to begin. shrines can also be found when exploring the open world but this is not a common practice. BLOG20
Diablo 4 Shrine Types
In the following section of our Diablo 4 shrine guide, we are going to enlist all shrines currently available in the game. On top of that, we will provide a brief description of each of them. This will make it easier for you to understand what effect you will gain after activating a particular shrine.
Artillery Shrine
Increases your Attack Speed by 150%, and all your attacks summon Holy arrows.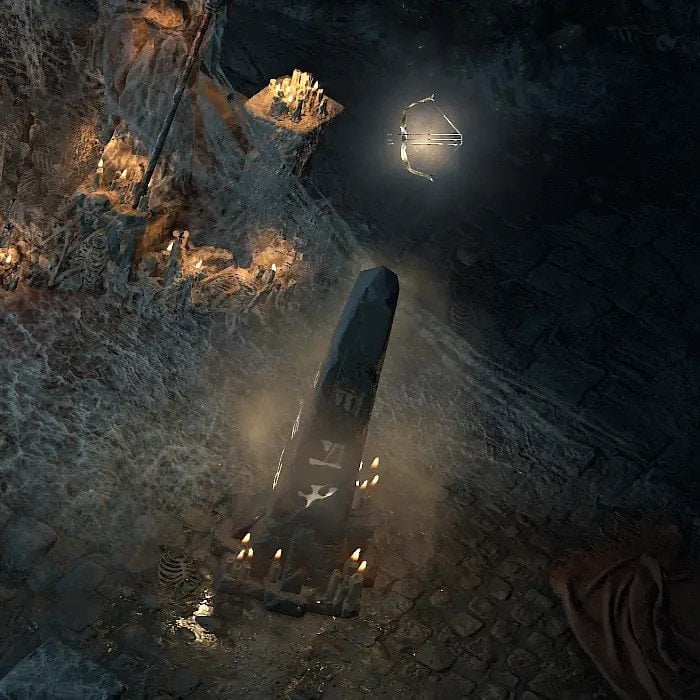 This shrine is perfect for bursting down Elites and Bosses, as you will have overwhelming Attack Speed and extra damage.
Blast Wave Shrine
At intervals, you send out explosive waves, dealing damage to all enemies nearby.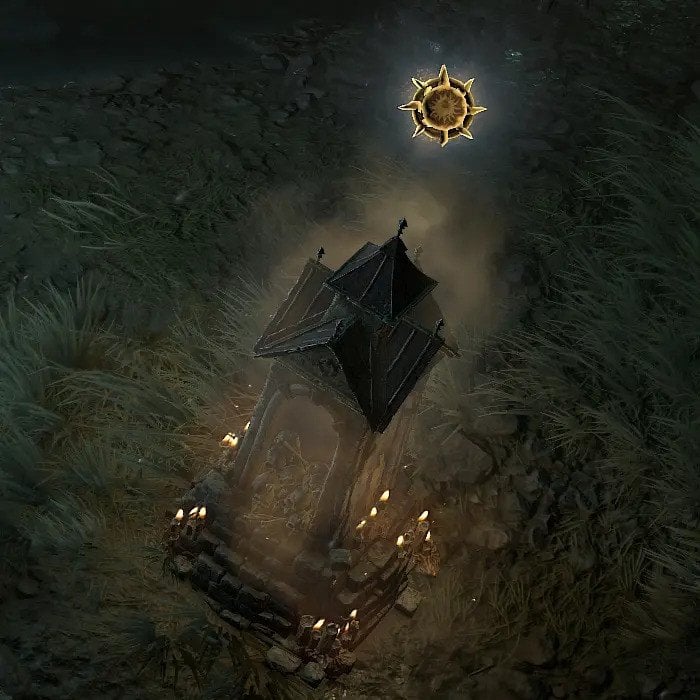 Every 3 seconds, you will form a blast wave, which deals significant damage to all foes surrounding you. This shrine is perfect for clearing groups of smaller enemies if your AoE abilities are on cooldown.
Channeling Shrine
Your skills cost nothing and have reduced cooldown.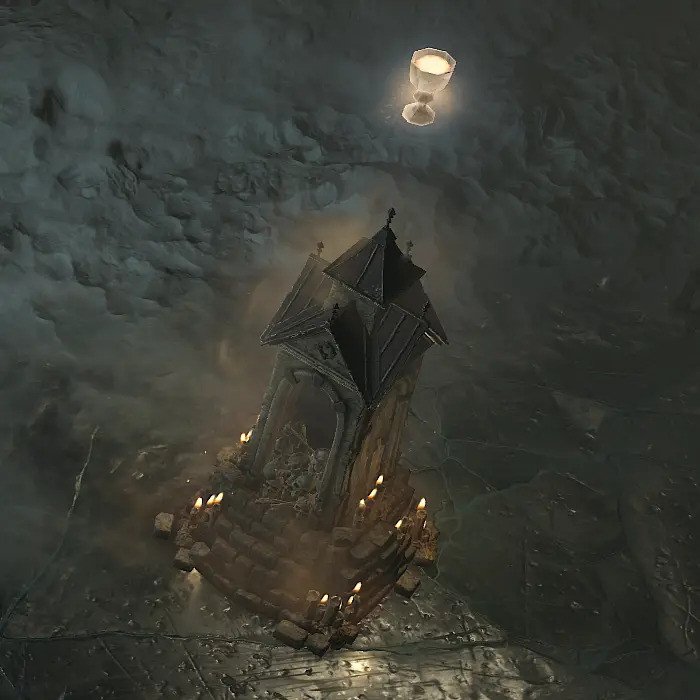 All your skills become absolutely free and have a 40% cooldown reduction. However, this shrine does not reset or reduce the remaining cooldown of your skills.
As a rule, you use this shrine to deal with Elites and Bosses quickly, as your main resource spender will have no cost. On top of that, you can use it to move around a dungeon (or any other location) faster, as your movement skills will have a significantly lower cooldown.
Conduit Shrine
You transform into a ball of lightning and surge through enemies when attacking.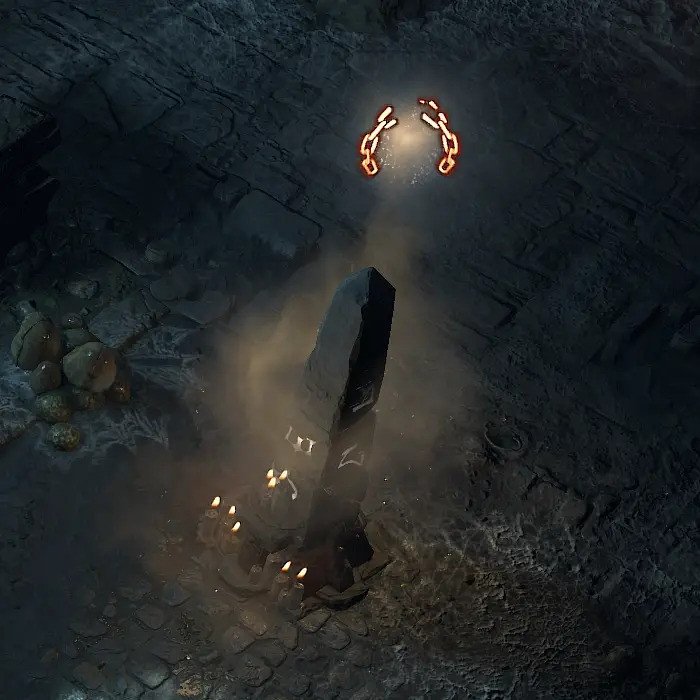 All your skills transform into Surge, allowing you to deal Lightning damage (scales with your weapon DPS) and teleport a short distance. The Surge ability features a 1-second cooldown and is perfect for covering long distances while killing enemies on your way to the destination point.
Greed Shrine
Wherever you hit an enemy, it will drop gold. On top of that, you will automatically pick up gold from a farther distance.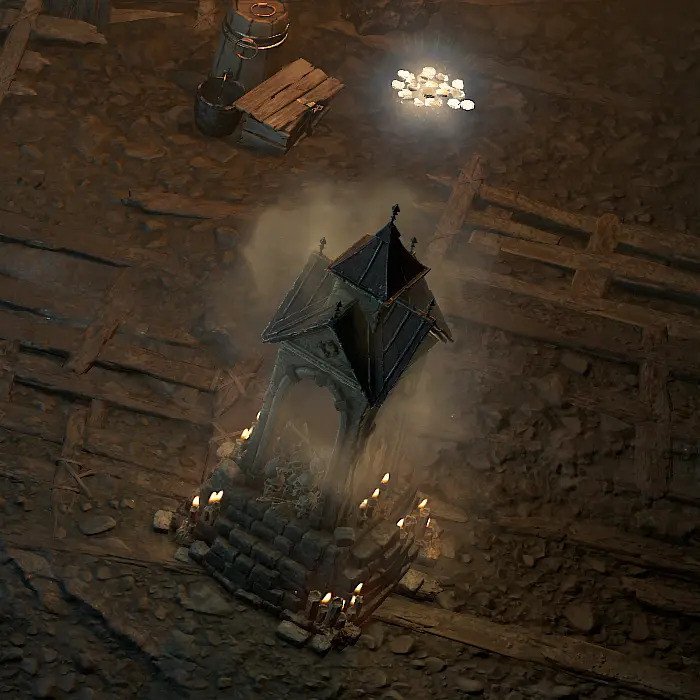 This shrine significantly increases your gold farming speed. Besides, its efficiency becomes higher depending on how difficult the content is you are taking part in. As an extra bonus, you will be able to pick up gold without walking right over it.
If you still do not feel rich enough when playing Diablo 4, we have a solution for you. Instead of farming gold manually, you can always Buy Diablo 4 Gold with our company's help. We offer the best market price and guarantee the fastest delivery.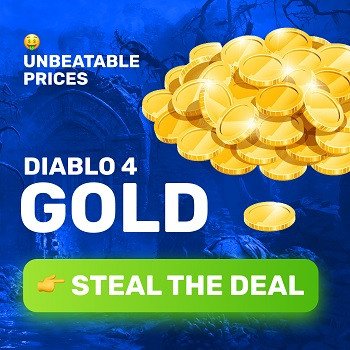 Lethal Shrine
All your skills deal higher damage and always land a Critical Strike.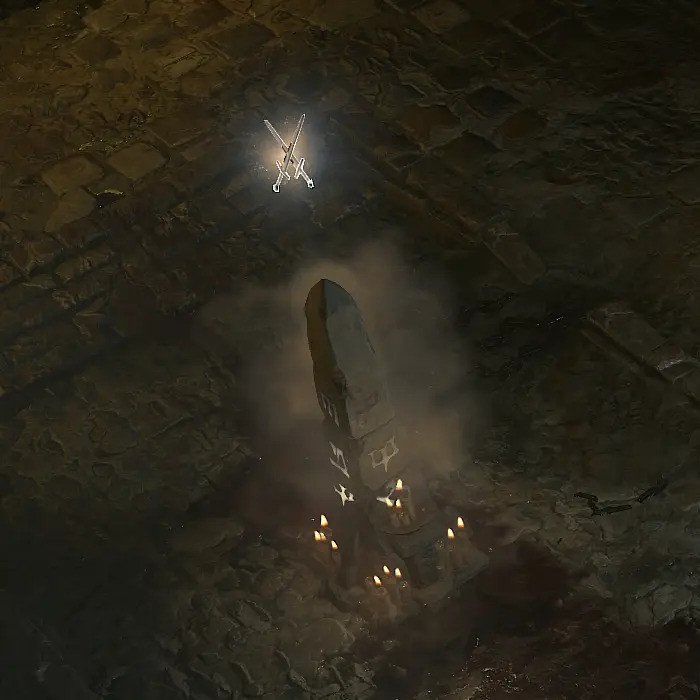 You will have your Critical Strike damage increased by 25%. On top of that, your direct-damage skills will always critically hit. The shrine's buff is not applied to DoT skills and effects. Use it to deal with Elites and Bosses quicker.
Protection Shrine
You become immune to any incoming damage and gain the Unstoppable effect.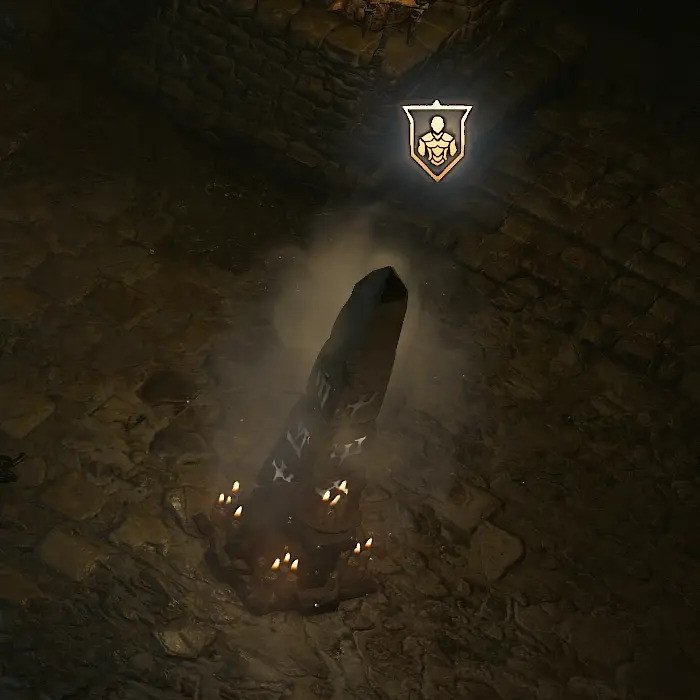 Your character becomes completely invulnerable to any damage source. Besides, you get rid of all impairing effects and do not suffer from them throughout the entire shrine duration. Use it for making your way to objectives, teleporting to town, or dealing with dangerous enemies. As a rule, this is the most valuable shrine you can ever find if playing in Hardcore.
Cursed Shrines
All the above-described shrines can turn out to be cursed. You can distinguish cursed shrines from the usual ones. To do this, look at your minimap and see if there is an icon for the shrine you are standing nearby. If there is no icon seen, this shrine is a cursed one. Once activated, you will not get the shrine's effect straight away. Instead, you will have an optional objective telling you that you are to defeat 5 enemy waves within a minute.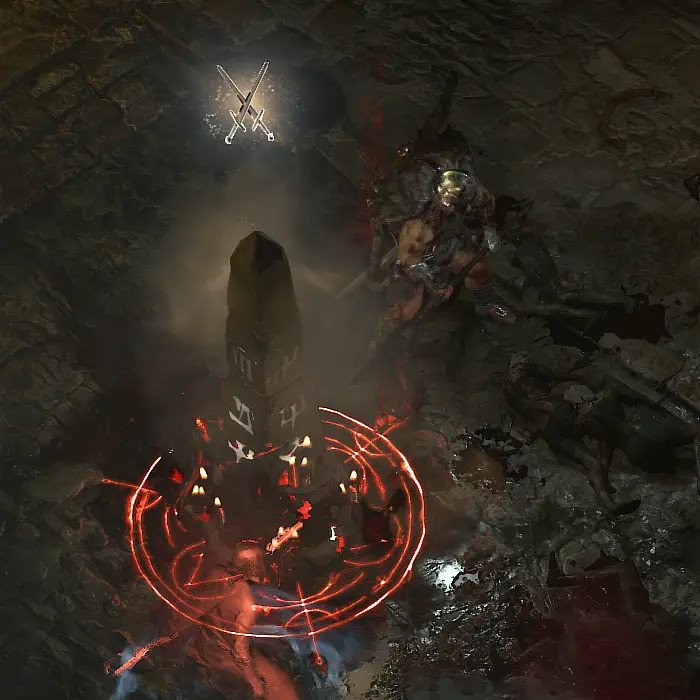 If you manage to do this, you will be rewarded with Greater Radiant Chest and gain the shrine's effect. Failing to complete this quest, you will receive Radiant Chest and the shrine's buff as well. These chests contain various loot, as well as Murmuring Obols and Gems. Keep in mind, you can always skip this event if you want to.
Defaced Shrines
Deep within the treacherous Dungeons of Diablo, there are occasions when you come across a peculiar sight - a Defaced Shrine Base in place of the usual functioning shrines. However, all hope is not lost, for there is a way to restore its power.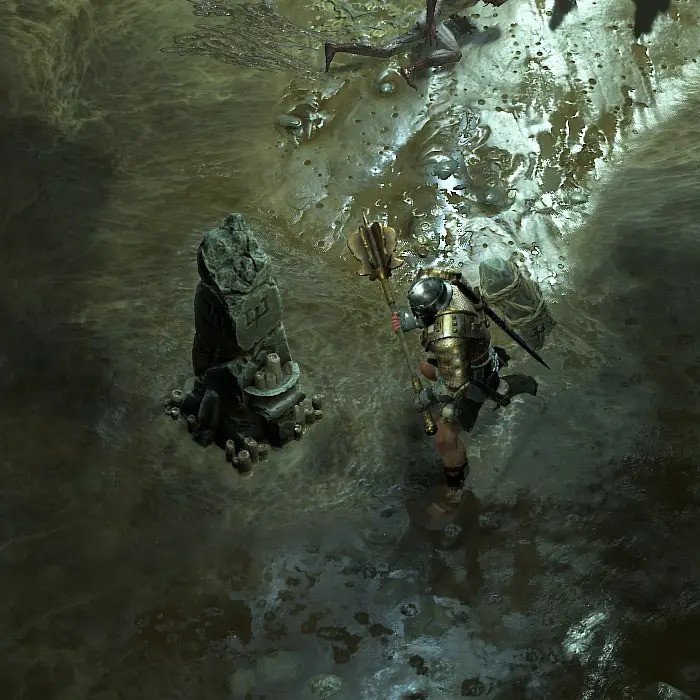 To repair the Defaced Shrine Base, you must embark on a search for a Defaced Shrine Cap, scattered somewhere on the ground in close proximity. Once you have located it, bring the cap to the Shrine Base and prepare for a transformative process.
As you channel your energy into the repair, a 4-second ritual ensues. During this time, your unwavering focus and dedication bring the Shrine Base back to its former glory. Once the repair is complete, the shrine becomes fully operational, ready to bestow its blessings upon you just like any other normal shrine.
Usually, shrines are found in dungeons and are used to clear them out more effectively and quickly. However, if you still struggle to complete a particular dungeon, we are here for you. By ordering our Diablo 4 Dungeon Carry service, you can be sure our professional players will complete a dungeon of any difficulty for you.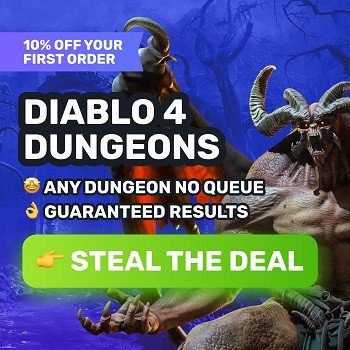 Faded Plaques
While exploring the open world of Diablo 4, you can also encounter Faded Plaques. The latter represents a statue with barely readable text on a plaque. Your task is understanding what action you must perform to gain its buff.
Plaque Name

Text

Description

Required Emotion

Embrace the Darkest Shadows
...

GREET

... Death ... open arms ...
You become invisible until you strike an enemy. This attack will have a

20%

increased damage.
Hello
Protect the Meek
...

GIVE AID

... meek ... powerless ...
Gain a temporary

Barrier.

Help
Forge a Path with Ire
... dare ...

PROVOKE

... ire ... fate ...
Become

Unstoppable.

Taunt
Unknown Name
...

EMBOLDEN

... soul ... unrelenting ... evil ...
A

spirit companion

will be fighting on your side for a short period of time.
Cheer
Unknown Name
...

ATONE

...
You will find

potion charges

scattered around the statue.
Sorry
To perform an emotion, you need to press E and choose the required option. Make sure you are facing the statue when performing it or you will not gain the desired buff.
Conclusion
Fellow heroes, this marks the end of our Diablo 4 shrine guide. We hope you had a fun time reading it and learned a lot of new stuff. Do not neglect the power of shrines while exploring the world of Diablo 4, as they can significantly boost your character for a short period of time. Make sure to stay with us, as we will keep updating this article if any changes occur.
F.A.Q.
How do you activate a shrine in Diablo 4?
Simply come closer to the shrine and press a left click on it. Wait for the channeling process to be over and you will gain the buff.
What do the shrines do in Diablo 4?
Shrines provide you with various buffs allowing you to deal with enemies easier and complete dungeons much quicker.
How do I give thanks to the shrine in Diablo 4?
Make sure you are standing in front of the shrine. Then, press E to bring up the Emote Wheel and choose the Thanks option.
What are Diablo 4 shrine types?
In Diablo 4, players will find 7 various shrines. They are:
Artillery Shrine;

Blast Wave Shrine;

Channeling Shrine;

Conduit Shrine;

Greed Shrine;

Lethal Shrine;

Protection Shrine.
What are cursed shrines in Diablo 4?
Cursed Shrines are a special type of shrine you can find in Diablo 4. They require you to complete a small objective before you will be able to receive the buff. If you manage to complete it on time, you will get extra rewards as well.
What are defaced shrines in Diablo 4?
Defaced Shrines are a broken version of normal shrines. By finding the required part, you can restore the statue and gain its buff as it happens with standard shrines.