Why Do I Need Diablo 4 Gold?
Do you still wonder why Diablo 4 gold farm is such an important part of the gameplay? One of the most significant ways in which gold is used in Diablo 4 is for buying and selling items. Since any Diablo game mainly revolves around loot grinding and hunting for BiS gear, every player must know how to get gold fast in Diablo 4. Throughout the game, players come across a vast array of weapons, armor, and other items, all of which can be sold for gold. The value of each item is determined by its rarity and stats, and players can use the gold they earn to purchase better equipment or upgrade their existing gear. This process is crucial in the Diablo games, as the difficulty of the enemies increases significantly as players progress through the levels, and they need better equipment to keep up.
Another critical use of gold in Diablo games is for repairing gear. As players engage in battles with enemies, their equipment can become damaged and require repairs. These repairs can only be performed by Blacksmiths, who charge gold for their services. Without gold, players would be unable to maintain their gear, and their equipment would become unusable over time.
IMPORTANT NOTE: At SkyCoach, you can also Buy Diablo 4 Boost at the lowest prices and with the fastest delivery. You can make your first purchase even CHEAPER if you find our special PROMO CODE (highlighted in green) hidden in this article and get a 20% DISCOUNT.
Check out our most popular
Diablo 4 Boosting services

offered at the best market price:
Gold is also essential for creating new items through crafting. In Diablo III, for example, players can use gold to craft new weapons and armor, as well as gems that can be used to enhance their gear. Crafting can be an excellent way to obtain high-quality items that cannot be found through normal gameplay, and it can also be used to create items with specific stats that players need to complete a particular task or challenge.
There are many other uses for Diablo 4 gold, which do not directly affect your performance, so there is not much of a point to list all of them here, because this article is essentially about Diablo 4 making gold strategies, so if you take all the information here seriously your Diablo 4 gameplay will be a dream with tons of easy gold and, consequently, the best gear money can buy.
Diablo 4 Gold Farming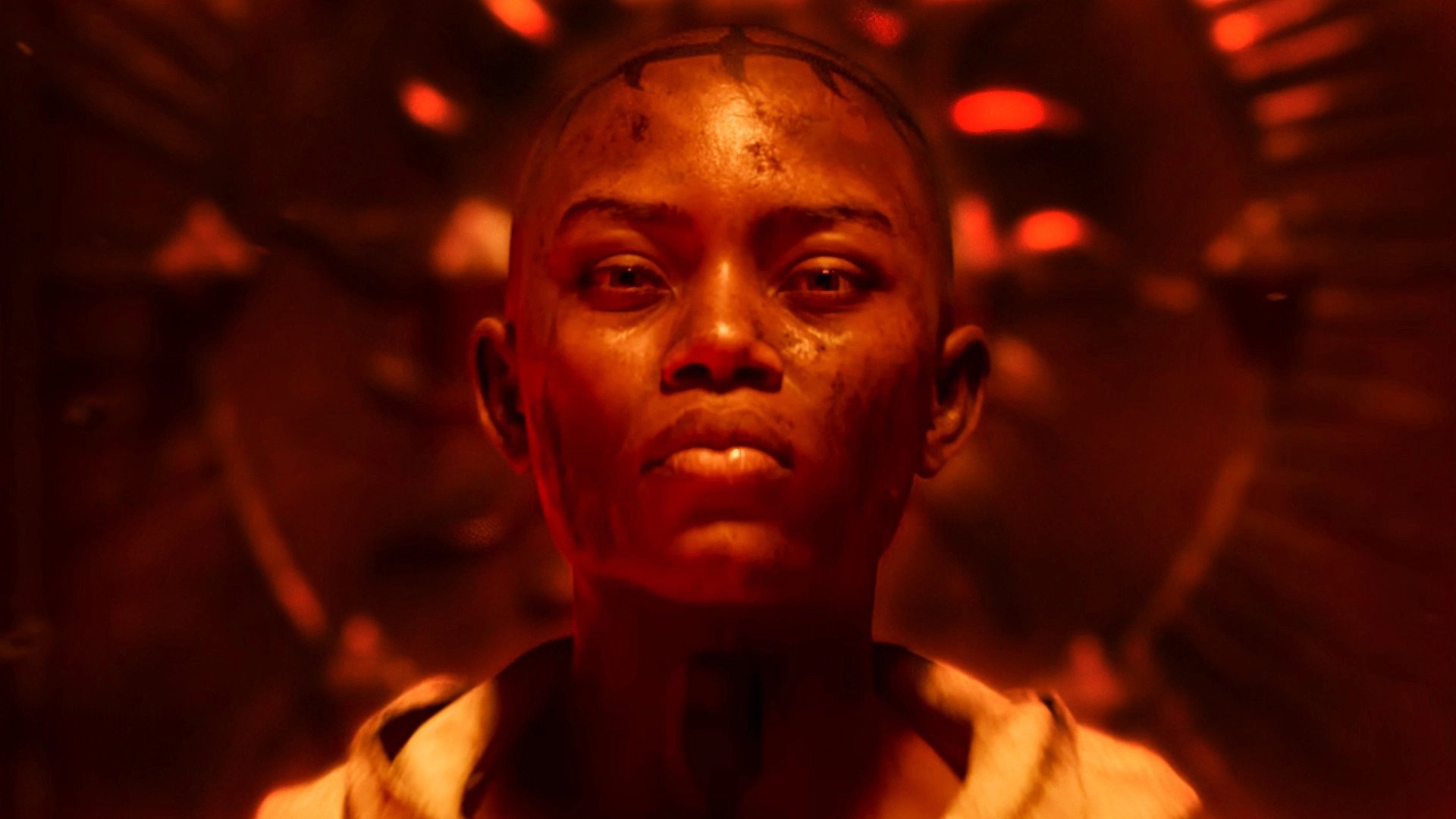 So, what is the best way to make money (in-game gold) in Diablo 4? Farming Diablo 4 Gold quickly and efficiently is key to being successful in the game. Just imagine how cool it will be to have as many Diablo 4 Gold as you need, while other players are struggling to make their ends meet. With the information you can find in this article you will most definitely master the art of becoming rich in Diablo 4
So, to start off, let us talk about the question that interests every Diablo 4 player: how to make money in the game? Below, we have listed all the most efficient methods for Diablo 4 gold farm. Some of them are better than others, but you can safely choose the ones you like. Anyway, all of them are designed to allow you to get gold fast in Diablo 4 and work better than just wandering around fields and hunting for random mobs. BLOG20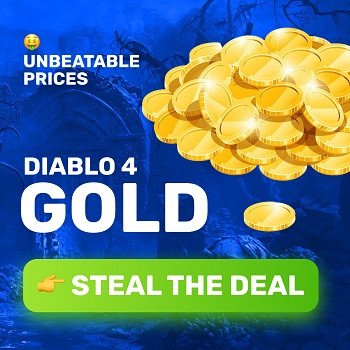 Buy Diablo 4 Gold from SkyCoach
The easiest answer to the question of how to make money fast in Diablo 4 is to buy it from SkyCoach. This is definitely the quickest and most secure method to become richer in the game. You can get up to 100 million gold per purchase by using our company's service. Most importantly, we offer the best market price and guarantee the fastest delivery. You can buy gold from SkyCoach no matter what platform you are playing on. On top of that, it makes no difference if you are playing on Softcore or Hardcore mode, we will get your gold with no problem. So, do not waste a second, click the banner you see above and get gold fast in Diablo 4.
Increase your World Tier
A lot of players, especially those who only begin playing Diablo 4, are afraid of increasing their World Tier. They are sure mobs will become too powerful to defeat them. The truth is that you need to increase your World Tier every time you have an opportunity for doing so. So, we highly recommend that you start playing on World Tier 2: Veteran if your goal is to get gold fast in Diablo 4. This will provide you with a 15% gold drop boost from mobs straight away.
Reaching level 50 lets you swap to World Tier 3: Nightmare, allowing you to earn 15% more gold from mobs. Once you manage to make your way to level 70 or above, do not waste a second and switch to World Tier 4: Torment and earn another 15% of extra gold from slain mobs.
The only problem here is that you need to complete so-called Capstone Dungeons every time you want to increase your World Tier. They are extremely challenging and require much effort to complete. Luckily, you can Buy Diablo 4 Capstone Dungeon Boost service from our company and switch to any World Tier you like in a blink of an eye. We offer the best market price and guarantee the fastest result!
Opening Tree of Whispers Caches
When asking yourself how to get gold fast in Diablo 4, it is worth mentioning how important it is to open Tree of Whispers caches. While this method might not be that lucrative if compared to dungeons, for example, it can bring diversity to the process of gold farming in Diablo 4. By turning in Grim Favors and opening Grand Caches, you can earn a ton of Gold, XP, and higher-rarity loot. The bonus gets only bigger if you are lucky enough to get your hands on Greater Collection Grand Cache, as it contains even better rewards.
On top of that, Tree of Whispers is one of the main sources to obtain Nightmare Sigils. The latter is required to get access to Nightmare Dungeons, which are also great for farming gold in Diablo 4 fast. If you need help to complete Tree of Whispers quests ASAP, you can always count on our Diablo 4 Tree of Whispers Boost and the required number of quests done quickly and professionally. We guarantee the result and offer a fair price for the service provided.
Defeating World Bosses
That is definitely not the most obvious and fastest way for farming gold in Diablo 4. However, we highly recommend that you participate in every World Boss battle you can. Unfortunately, you cannot kill World Bosses solo but you can join other people to do so. Another trick here is that slaying a World Boss does not reward you with tons of gold on its own. Instead, you will obtain Legendaries and other higher-rarity loot you can sell in the nearest town. Besides, World Bosess are a great source of crafting and upgrading materials.
If you cannot defeat a particular World Boss no matter how hard you try, we have you covered. By ordering our Diablo 4 World Boss Boost service, our professional players will slay any World Boss for you in a blink of an eye. We offer the most attractive prices and guarantee the complete safety of the service provided.
Normal Monsters Farming and Questing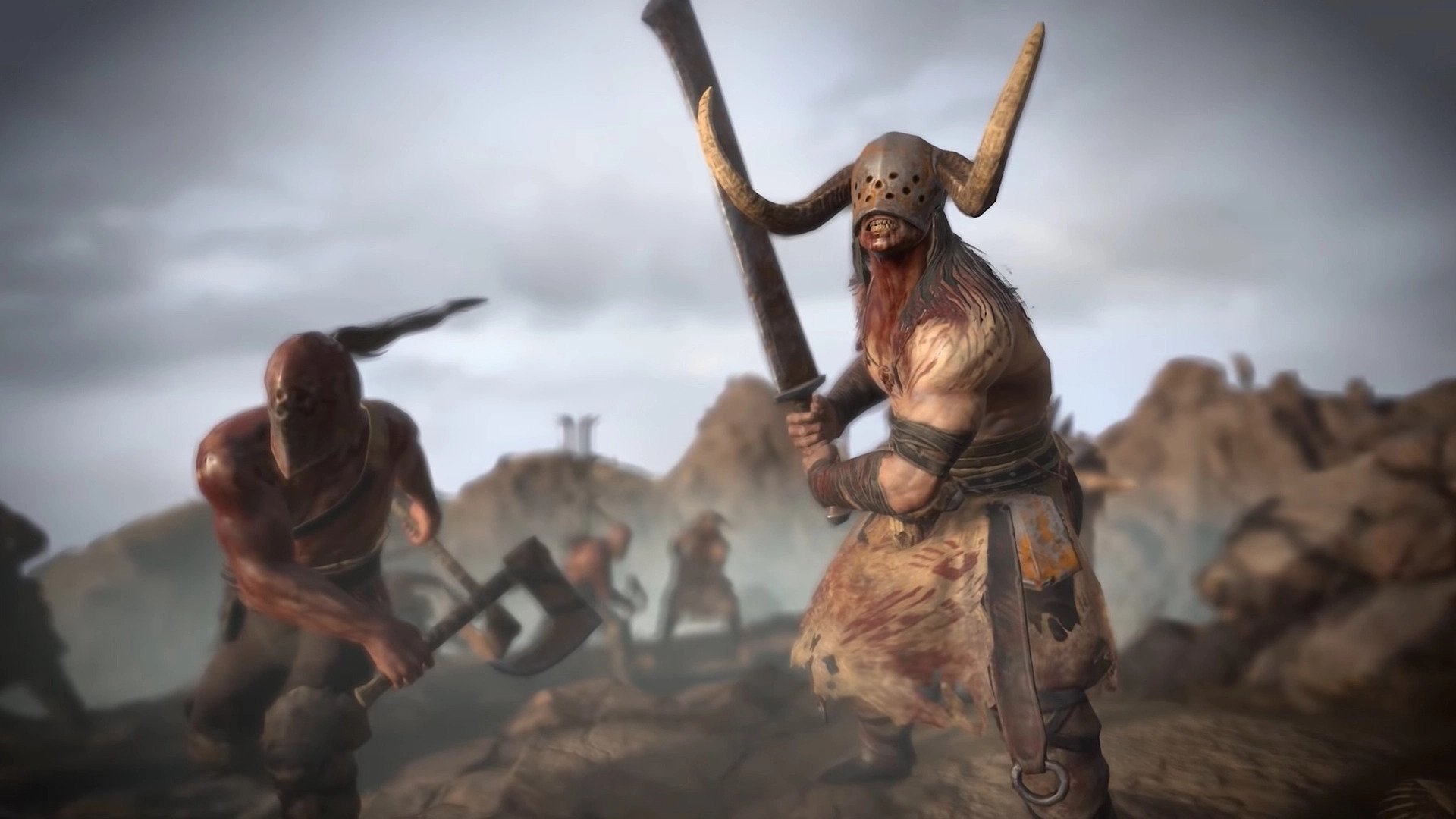 In Diablo 4 making money is really a question of survival, but happily, there is one method that does not require a lot of dedication from a player. This is the most common method of Gold farming in Diablo 4, however, it is not as efficient as the ones that are listed below. Normal monsters are the most common type of enemy that players will encounter while questing or exploring the world, and they can drop a variety of valuable items, including:
Gold;
Crafting materials;
Pieces of equipment.
To farm normal monsters for gold, players can simply focus on clearing out areas with high concentrations of enemies, such as dungeons or camps. By defeating these monsters and looting their bodies, players can accumulate rather significant amounts of gold over time. Additionally, completing quests in Diablo 4 can also yield some gold as a reward, along with other valuable items. To farm gold fast in Diablo 4, make sure you complete each and every quest you can take. As a rule, players miss out on side quests that can be taken from citizens practically in every town or even outside of it. They are marked with blue exclamation marks on the map and are easy to find.
One important thing to keep in mind when farming normal monsters for gold is to be efficient and strategic with your time. Instead of aimlessly wandering around the game world, players should focus on areas with a high density of monsters and loot drops. It's also important to prioritize enemies that are most likely to drop valuable items or large amounts of gold. For instance, hunting for Elites is one of the best methods for earning fast gold in Diablo 4. You can find tons of them during dungeon runs you can encounter while exploring Sanctuary.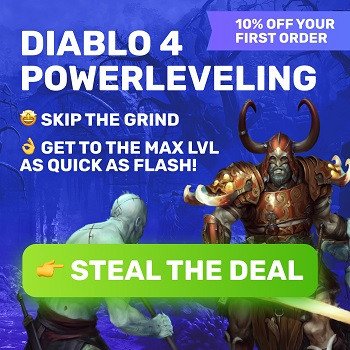 Renown Gold Rewards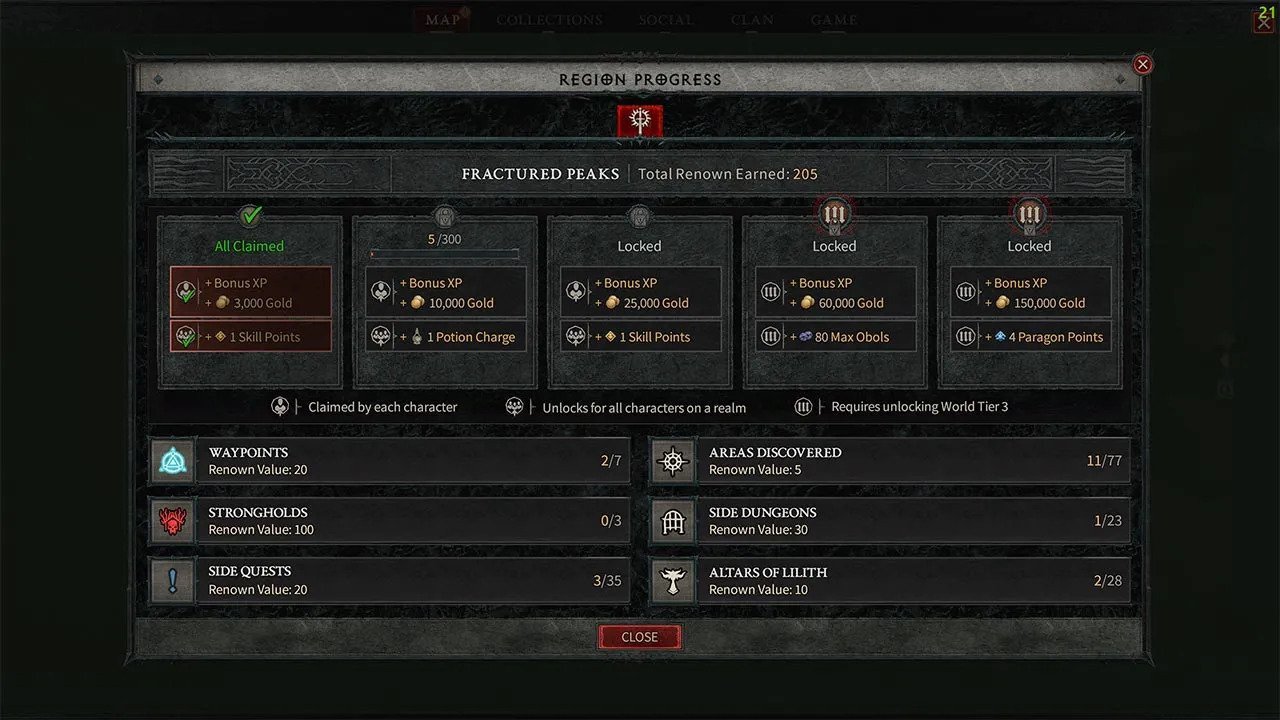 In Diablo 4, the Renown system plays a crucial role in advancing all characters. It reflects your standing within the various Sanctuary zones and consists of five tiers, each offering rewards such as Gold, extra Skill Points, Potion Charges, and Paragon Points.
The rewards you are going to get from Diablo 4 renown system are:
| Renown Stages | Account Wide Bonuses | Character Bonuses |
| --- | --- | --- |
| 200 Points | +1 Skill Point | 3,000 Gold; |
| 300 Points | +1 Potion Charge | 10,000 Gold; |
| 400 Points | +1 Skill Point | 25,000 Gold; |
| 500 Points | +80 Max Obols | 60,000 Gold; |
| 600 Points | +4 Paragon Points | 150,000 Gold. |
So, if you get your character to at least Renown Stage 3, you will get 25,000 Gold, which will take about 1-2 hours of your time. Repeat the process on another character and you will again get those 25,000 Gold. If you are experiencing difficulties with earning Renown points or simply wish to get the maximum Renown in all Sanctuary zones, we are here to help you. By ordering our Diablo 4 Renown Farm service, you can earn all 5 Renown levels in any zone you choose.
Renown points are earned through the following accomplishments:
Discovering Areas: 5 points;
Picking up

Waypoints:

20 points;
Activating

Altars of Lilith:

10 points;
Liberating a

Stronghold:

100 points;
Finishing a Side Quest: 20 points;
Clearing

Dungeons:

30 points.
To optimize your Diablo 4 gold farming process, follow these tips:
Prioritize completing stages 1-4 early on, as they are quick and provide a significant power boost.
Plan your route carefully to cover as many objectives as possible:

- Complete Dungeons that award

Aspects

for the

Codex of Power,

which can enhance your character's power.

- Recapture all three

Strongholds

in each zone.

- Look for brief Side Quests and complete them. If a Side Quest objective leads you to a dungeon, complete it to earn additional points.

- Collect all

Altars of Lilith.

Avoid entering cellars, as they do not grant any Renown points. However, they can often be cleared to farm gold fast in Diablo 4. The reason for this is that you can reset cellars and repeat them over and over again;
Events do not contribute to

Renown,

so you may skip them.
This Diablo 4 Gold farming method is perhaps the easiest and most straightforward, so you probably will want to utilize it as soon as you start your journey in Sanctuary.
Greed Shrine Farming
Similar to the previous Diablo games, you will often encounter various types of Shrines, all of which will have different positive effects on you, but here we are going to talk about the Greed Shrines.
As the name implies, the Greed Shrines cause enemies to drop Gold upon being hit, and you can pick up Gold from a greater distance.
While the shrine effect is active, when you hit an enemy with a skill or other effect, they will drop Gold. The amount of Gold that is dropped depends on the difficulty level of the content you are engaging in. Additionally, the shrine increases the range at which you can automatically collect Gold without physically moving over it.
Sadly, this is not going to provide you with tons and tons of Diablo 4 gold, but you should definitely use them whenever you find one. We recommend that you stack as many enemies as possible before you activate the shrine, to maximize its effect.
Selling Magic and Rare Items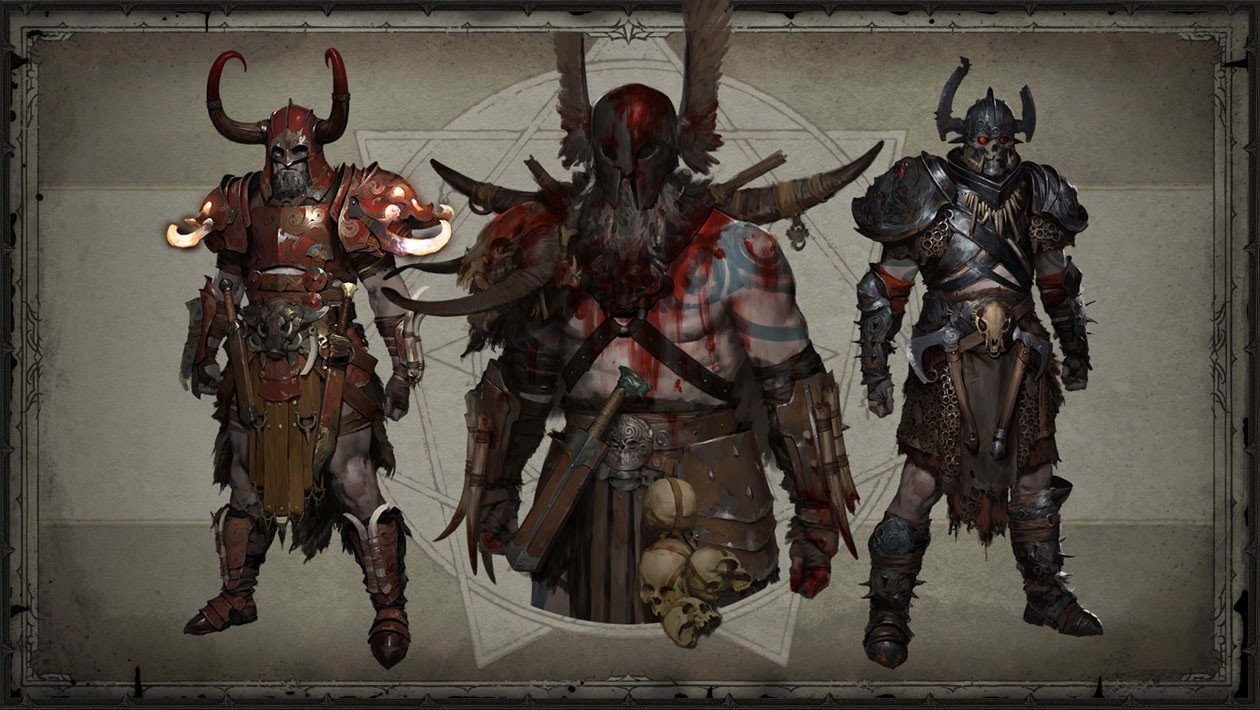 Selling Rare and Magic items is a great way to earn gold in Diablo 4. While some players may say that the better way to get rid of Rare and Magic items you do not need is to salvage them (meaning that you will destroy the item and get some crafting reagents instead). However, since you can easily get your inventory full of Rare and Magic gear in about 10-15 minutes by killing Elite monsters and Bosses in Dungeons, you will soon have so many crafting materials, that selling your items will be a way better option. Especially considering how much crafting and upgrades cost.
The process of selling items in Diablo 4 is straightforward and there is not much to say about it: all you need to do is to find a vendor. Vendors are located in towns and cities throughout the game world. They are usually marked on the map with a merchant icon. When you interact with a vendor, you can open the trade window and sell your own items by dragging them from your inventory into the vendor's trade window.
This method can easily provide you with about 50-60 thousand Diablo 4 gold per hour of farming, which is the best Diablo 4 Gold farming method so far. Do not forget, however, about resources which are also going to be very useful. Simply put: once you have enough reagents - stop salvaging and start selling.
Player-to-Player Trading
Player-to-player trading has been a key aspect of the Diablo franchise since the release of Diablo 3, and it's no surprise that it will continue to be a significant feature in Diablo 4. In the game, players will be able to trade items with each other directly, allowing them to build and customize their characters in new and exciting ways. And, of course, it can be an excellent source of gold for you.
Player-to-player trading in Diablo 4 is shaping up to be a key part of the game's social and economic systems, as well as a main source of gold once you hit the end game. The key here is the knowledge of what items are going to be in high demand for players. For example, Legendary Gloves with + Rend stat will certainly be more than helpful for Barbarians.
Slay and Loot Treasure Goblins
While exploring the world of Sanctuary, you will inevitably encounter an unusual monster type. It is called a Treasure Goblin and it looks like, well, a goblin carrying a bag of gold. Unlike usual mobs, this one will not try to fight you. Instead, he will start running away from you, leaving a few coins everywhere he steps. Your task is to not let him get away with this precious bag, slay him, and loot a ton of gold he leaves at the place of his death.
Smash Everything You See & Open Chests
This may sound like obvious advice yet a lot of players still neglect it when asking the question of how to make money fast in Diablo 4. When traveling around the world of Diablo 4, you will always see random stuff lying around. It can be barrels, urns, boxes, and many other things. Most of them are breakable, which means you can destroy them and have a chance to loot a bit of gold. At the same time, you will encounter chests you can open and get a bunch of gold as well. Do not miss out on these gold sources just because they do not bring much value right away. Looting 50-80, or 100 gold from every box can result in several thousand of free gold.
Conclusion
So, let us quickly summarize what you should keep in mind to farm Diablo 4 Gold quickly and efficiently:
Quests:

Completing quests is a great way to earn gold, as it rewards players with a significant amount of gold;
Looting: Killing enemies and looting their gold drops is another way to acquire gold;
Crafting: Crafting and selling items can be a profitable way to earn gold, especially if the crafted items are in high demand. This, however, is not the way to make gold when just started the game;
Trading: Players can also trade with other players to acquire gold or sell their items for gold;

World Bosses:

Slaying World Bosses can be a great source of gold, as well as higher-rarity items you can sell later;

Tree of Whispers Rewards:

By turning in Grim Favors, you can open Grand Caches obtained from Tree of Whispers. This is another great gold farming method in Diablo 4 many players neglect;

Increasing World Tier:

By increasing your World Tier to the highest one available, you will get an increased gold drop from any mob you slay. And you will slay a lot of them, trust us.

Renown Rewards:

Completing various objectives in Sanctuary zones will reward you with Renown points. By collecting a certain number of these points, you can get a range of Renown rewards, including gold.
With the new gameplay mechanics and features that are being introduced in Diablo 4, players can expect an immersive and exciting experience that will require them to explore new strategies for gold farming. Whether it's through grinding, looting, or trading, players can expect to spend a considerable amount of time engaging in this activity to achieve their goals. As such, understanding the mechanics of gold farming is essential for any Diablo 4 player who wants to excel in the game.
F.A.Q.
What is the fastest way to farm gold in Diablo 4?
If you, as a Diablo 4 player, want fast gold you should farm and sell Rare and Magical items. The best place to do so is Dungeons.
How do I get more gold in Diablo 4?
Well, if you do not want to turn your Diablo 4 experience into a constant coin farm, you should try to save some money and focus your efforts on finding legendary gear with good stats to sell it to other players.
Is Diablo 4 PC only?
No, the game is available on PC and consoles, however, unlike its closest predecessor Diablo Immortal, Diablo 4 will not be available on mobile devices.
Is Diablo 4 open world?
Yes. With its immersive and desolate open world, Diablo 4 promises to deliver a unique gaming experience. Unlike its predecessors, the game will offer five distinct zones that are fully connected, enabling players to move seamlessly between them. This seamless integration is a first for the Diablo franchise, making the upcoming release all the more exciting for fans of the series.
What to use gold on Diablo 4?
As a rule, you use gold to to buy, repair, and upgrade armor/weapons in Diablo 4.
What is Diablo 4 gold?
Diablo 4 gold is the most common type of currency found throughout Sanctuary. It is used to buy gear, repair, and upgrade it.
How to farm gold Diablo 4?
The best ways to get tons of gold in Diablo 4 are:
Completing Open World activities;

Opening Chests;

Quests and side quests;

Dungeons and Nightmare Dungeons;

Strongholds;

Greed Shrines;

Selling items;

Renown System;

Trading.
Where to farm gold fast in Diablo 4?
There are various methods and locations to farm gold fast in Diablo 4. If you are striving for any diversity in the process of gold farming, you can just keep clearing out the same dungeon over and over again. By slaying tons of mobs and Elites every dungeon run, you will obtain a lot of gold from every successfully finished run.