Fellow adventurers, welcome to our Diablo 4 PvP guide. Since this system has undergone crucial changes, it is necessary to find out what awaits us after the game's launch. By reading this article, you will learn what Fields of Hatred are and how they are going to function in the game. We will also share information concerning what rewards you can get for slaying other players and what you can buy for it.
Here, you will also find details on the system's mechanics and general gameplay. Finally, we will provide our own table with the strongest Diablo 4 PvP classes and explain our choices. So, whether you are a seasoned Diablo player or only plan to try out the upcoming part of the franchise, this guide will help you learn everything about the Diablo 4 PvP system and more.
If you are looking for extra Shards of Hatred, the currency used for purchasing unique cosmetic rewards, we have you covered. By ordering our Shards of Hatred Boosting service, you can get as many of them as you wish. Our professional players will defeat other players and get you the desired amount of this currency. We offer the best market price and guarantee the fastest result.
IMPORTANT NOTE: At SkyCoach, you can also Buy Diablo 4 Boost at the lowest prices and with the fastest delivery. You can make your first purchase even CHEAPER if you find our special PROMO CODE (highlighted in green) hidden in this article and get a 20% DISCOUNT.
Check out our most popular
Diablo 4 Boosting services

offered at the best market price:
Diablo 4 PvP Mechanics Explained
Starting with the basics, this series of the franchise features a completely open world. It means that you can fight players while traveling around the Sanctuary. Unlike in the previous game of the franchise, you do not need to enter special areas and wait for a certain number of players to start the battle. Instead, you need to make your way to Fields of Hatred scattered around the map. Once you are within this zone, you can enable the PvP mode and start fighting other players who have done the same.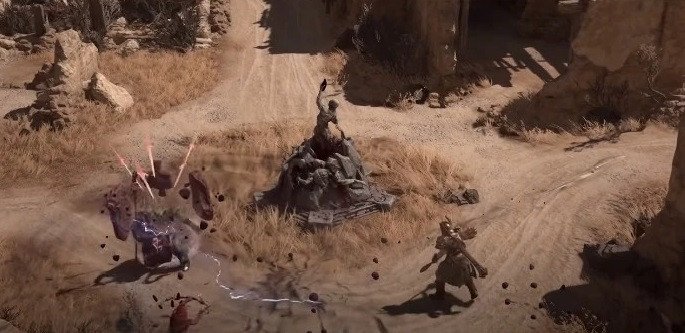 For defeating an opponent, you will get unique rewards. One of them is Shards of Hatred, which can be used to buy various cosmetic items. Nonetheless, you cannot just slay a foe or two and leave the zone. While in there, other players will try to kill you and get their hands on your Shards of Hatred you already have. To ensure you do not drop this rare currency, you need to take it to one of the many shrines you can find in the world.
You can also participate in various in-zone events, open chests, and fight mobs to get Shards of Hatred. So, if you do not feel too confident about yourself, you can focus on farming this resource instead of fighting players.
If you manage to slay several people in a row, you will be marked as the Vessel of Hatred. The latter makes you look like a hostile and prioritized target for others. If you die while wearing this mark, your killer will get a glorious reward. On the other hand, if you stay alive for long enough (without leaving Fields of Hatred), you will get this reward instead.
To immerse yourself into Diablo 4 PvP gameplay faster, you are to level up first. Since the level's cap has been increased to 100 in Diablo 4, it will take you quite a lot of time to get to the threshold. However, you can use our Diablo 4 Powerleveling service to speed things up. We offer fair prices and guarantee the fastest result. BLOG20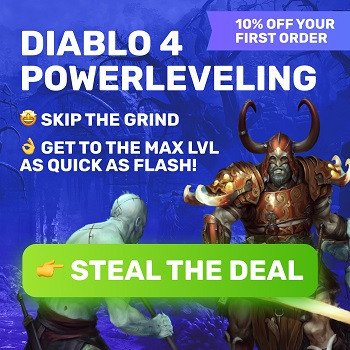 Diablo 4 PvP Rewards – Seeds of Hatred & Red Dust
Once you are in a Diablo 4 PvP zone and have your PvP mode activated, you can start fighting other players. On top of that, you can hunt for specific mobs, which can only be found within these areas. Slaying them also grants you the same rewards you would get for taking down another person. The main reward you will be looking for is called Seeds of Hatred, which can be converted into Red Dust later on.
Just like Shards of Hatred, other players can try to kill you to loot your precious Seeds of Hatred. To prevent this from happening, you need to find the Altar of Extraction to start the process of purification/extraction. Once it is finished, your Seeds of Hatred will turn into Red Dust, which can be spent to buy unique trophies. They include things like mounts, weapons, outfits, and other cosmetic stuff.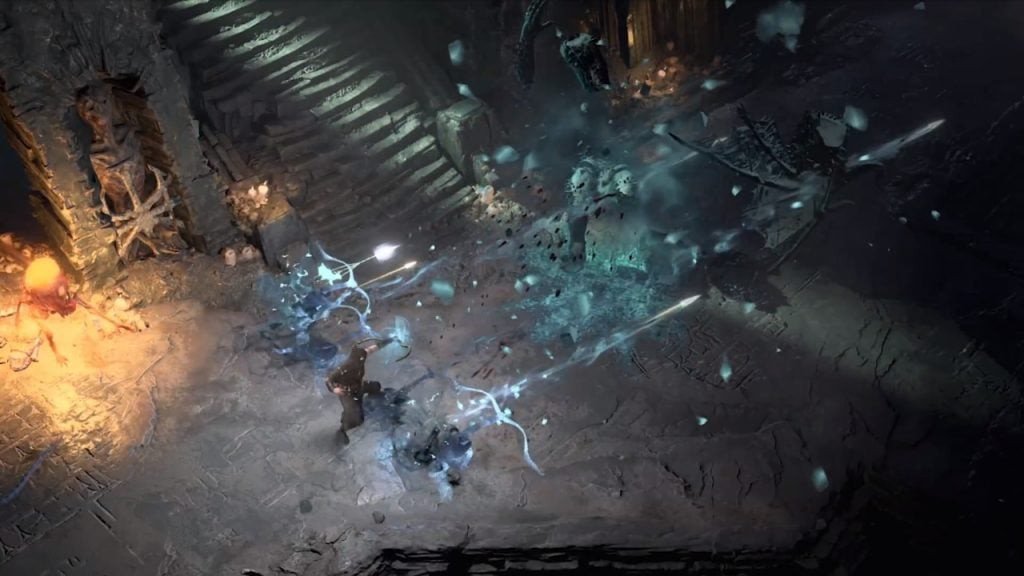 However, you can still die and lose all your Seeds of Hatred during the purification process. So, group up with your friends and let them protect you until you get things done. Since the mentioned rewards will be replaced with new ones at the beginning of each new season, you will always have rare items to hunt for. This will definitely make PvP content one of the most exciting activities in the game.
When players are slain, they drop Ears. The latter is a special reward, which is usually kept as a trophy to show how well you are doing in PvP. Selling it makes no sense, as every Ear costs only 1 Gold.
If you wish to get geared up before testing your skills in PvP, you cannot go without some shiny coins. The latter will let you buy the equipment pieces you need and become stronger. Tired of farming it and wish to get tons of gold quicker? By using our Diablo 4 Gold Coins service, you can get as many of them as you wish. We provide the best price and guarantee the fastest delivery.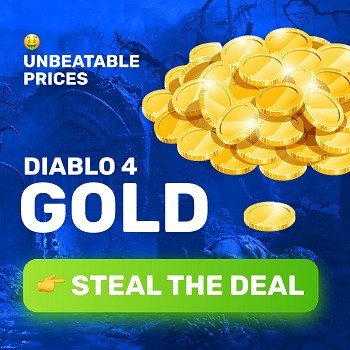 Diablo 4 Best PvP Classes
This extract of the article is devoted to class tier list and ranking specifically in PvP content. We are going to judge all the classes currently available by the following criteria:
PvP Potential;

Difficulty;

Mobility;

Defensiveness;

Burst Potential.
Do remember the class balance can change when new patches are released. So, do not forget to return to this article from time to time to see, which class is currently the best.
| | | | | |
| --- | --- | --- | --- | --- |
| Criterion | S Tier | A Tier | B Tier | C Tier |
| PvP Potential | Sorcerer, Rogue | Barbarian, Druid | Necromancer | - |
| Difficulty | Rogue, Necromancer | Druid, Sorcerer | Barbarian | - |
| Mobility | Rogue, Barbarian | Druid | Sorcerer | Necromancer |
| Burst Potential | Sorcerer, Rogue | Barbarian | Druid | Necromancer |
| Defensiveness | Druid, Barbarian | Necromancer | Sorcerer, Rogue | - |
Judging by the table you see above, it is clear that Sorcerer and Rogue have the highest PvP potential. These classes can deal tons of damage in just a few seconds whether it is a solo target or a group of enemies. However, both of them lack defensiveness and should be played carefully in order to stay alive.
Before you start mastering a particular class to dominate in the Diablo 4 PvP arena specifically, we highly recommend that you try all of them. This will allow you to understand what playstyle you prefer and pick the best class for yourself. Besides, various nerfs and buffs can happen making this or that class take place in another tier rank.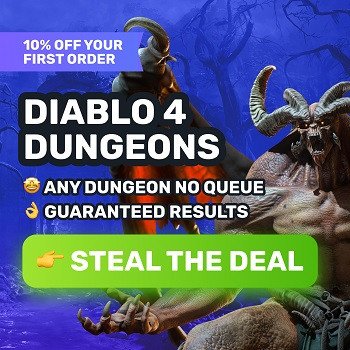 PvP Consumables
After obtaining a bunch of Red Dust, you can head to the nearest town, find a PvP vendor, and buy certain PvP consumables. They will be of great use in your future fights against other players, as they provide you with valuable buffs specifically for the PvP mode:
‍Cursed Scroll of Chaos;

‍Cursed Scroll of Hatestalker;

‍Cursed Scroll of Recklessness;

‍Cursed Scroll of Tranquility.
As you can see, using these consumables not only benefits you but harms you as well. Therefore, make sure you choose the right moment to activate this or that consumables to get the maximum value out of it.
Tired of losing your hard-earned Seeds of Hatred? Never have enough Red Dust to buy the desired cosmetics? SkyCoach has you covered! You can always get any amount of Seeds of Hatred and Red Dust with our company's help. We offer the best price for this service and guarantee the fastest result. Click the orange links and you will be redirected to another page to create an order.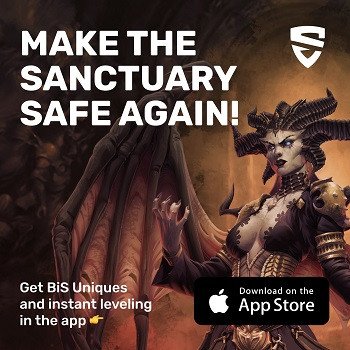 Diablo 4 PvP Tips & Tricks
In this section of the guide, you can find valuable recommendations concerning PvP gameplay. Remember that Mastering player-versus-player (PvP) combat in Diablo 4 requires skill, strategy, and a deep understanding of the game's mechanics. To help you gain the upper hand in PvP encounters, here are some valuable tips and tricks:
Master your abilities.

Practice using your character's abilities effectively. Understand their cooldowns, range, and damage potential.

Timing is crucial

in PvP, so learn when and how to unleash your most powerful attacks for maximum impact;

Know your enemy.

Familiarize yourself with the strengths and weaknesses of other classes. Understanding their

abilities, playstyles, and potential strategies

will give you an advantage when facing off against them;

Use crowd control wisely.

Crowd control abilities can turn the tide of a PvP battle.

Stuns, slows, and interrupts

can disrupt your opponent's strategies and provide openings for devastating attacks. Learn to time your crowd control abilities to neutralize threats or set up deadly combos;

Adapt and counter.

PvP encounters often involve unpredictability.

Learn to adapt

to your opponents' tactics and

adjust your strategy

accordingly. If a particular tactic proves challenging, identify weaknesses in your opponent's playstyle and exploit them. Be versatile and willing to change your approach as needed;

Analyze your mistakes.

When losing a PvP fight, do not rage quit or get upset too much. Instead, you should analyze your mistakes,

change the strategy,

and try a

different approach.

This will help you succeed in future fights for sure;

Customize your skill set.

If you are playing alone, it would make more sense to have your skill set oriented on

solo PvP fights.

Of course, you will inevitably encounter a group of players consisting of

3

or more people. However, you will not be able to defeat them even if you focus on

AoE PvP build

instead;
Diablo 4 PvP Gearing
When venturing into a PvP fight, it is important to have the best gear possible. It sounds easy, huh? However, here is a complete list of Diablo 4 PvP gearing tips you may find useful:
Legendary Aspects matter. Before trying your skills in PvP, make sure all your gear pieces have

Legendary Aspects

imprinted on them. The latter is a great source of unique effects and stats. Neglecting this feature is a huge loss of damage output and defensive potential;

Prioritize stats rather than ilvl.

While wearing an item of the highest ilvl definitely benefits you, it is important to wear equipment that syncs well with your primary stat. For example, you should focus on wearing items providing you with extra

Intelligence

rather than

Strength

when playing

Sorcerer;

Balance offense and defense.

While defense is important, do not neglect your offensive capabilities. Strive for a balance between offensive and defensive stats. Focus on gear that enhances your damage output while still providing a solid foundation of survivability;

Consider resistance penetration.

In PvP, opponents may have high resistances. Equip gear with resistance penetration, allowing your attacks to bypass a portion of their defenses. This can significantly increase your damage output and overcome opponents with robust defensive setups;

Equip the best weapon.

Even though this piece of advice may sound too obvious, a lot of players forget to check their own inventories and that is why do not equip the best weapon possible. However, your weapon is the most important piece of gear, as it boosts your

DPS

and allows you to gain various effects and bonuses.
SkyCoach Boosting & Coaching Services
At SkyCoach, we take pride in our team of dedicated professionals who provide high-quality services to our clients. We understand that many Diablo players struggle to find the time to participate in world events or clear out dungeons, which is why we offer a wide range of boosting and coaching services with over 5 years of experience to help you achieve your in-game goals.
Our services are not limited to Diablo 4 only, as we provide support for various popular online titles that can be time-consuming. By relying on our experts, you can save time and energy for things you like.
Our commitment to our clients includes providing fast results at attractive prices, along with a 5-20% cashback on each order as a token of appreciation for our valued customers. Check out our offers today to see how we can help you reach your gaming goals.
Final Words
Mastering the PvP mode in Diablo 4 requires knowledge of its mechanics and gameplay. With this guide, you can enhance your understanding of the mode and learn how to improve your skills to dominate the battlefield. By utilizing the tips and strategies provided, you can earn rewards, glory, and recognition in intense battles against other players.
We hope you had a fun time reading this guide and learned a lot of new things. Keep in mind that we will be updating this article if any changes occur. So, stay tuned and do not forget to visit this page from time to time. See you in Sanctuary, heroes!
F.A.Q.
What is the best class for PvP in Diablo 4?
It all depends on your playstyle and personal preferences. However, Rogue and Sorcerer look like the most promising classes for PvP content specifically.
Will Diablo 4 have PvP?
The game will have a completely updated PvP system. With a variety of mechanics, rewards, and unique features, players will spend hundreds of hours fighting each other.
Is Diablo 4 PvP or PvE?
Despite focusing on PvE content, players can enjoy Open World PvP and earn unique rewards for outbattling each other. You can participate in any type of content depending on what you like most.
How do I get Shards of Hatred in Diablo 4?
By slaying other players, you can earn precious Shards of Hatred, which can be spent to buy cosmetic rewards.
What are Fields of Hatred in Diablo 4?
These are special zones scattered around the map where you can fight other players if you activate the PvP mode.
How will PvP work Diablo 4?
Diablo 4's PvP system is centered around special PvP zones called Plains of Hatred. Once you enter these areas, you can fight other players within them.