Fellow heroes, welcome to our Diablo 4 Paragon Board guide where you will learn about the Paragon Board system. We will share every detail you need to know about it before the game launches. While reading the article, you will find information on Paragon Board tile types, its level cap, and see the way it looks. On top of that, we are going to discuss the way glyphs and sockets work.
The Paragon Board system in Diablo 4 is a new feature that allows players to continue to progress and earn rewards even after reaching the maximum level. Once you reach level 50, you will begin earning Paragon Points together with the usual experience points. These Paragon Points can be spent to unlock the desired nodes on the board and gain various benefits.
IMPORTANT NOTE: At SkyCoach, you can also Buy Diablo 4 Boost at the lowest prices and with the fastest delivery. You can make your first purchase even CHEAPER if you find our special PROMO CODE (highlighted in green) hidden in this article and get a 20% DISCOUNT.
Check out our most popular
Diablo 4 Boosting services

offered at the best market price:
Paragon Board Maximum Level in Diablo 4
The entire end-game system revolves around making wise choices. Unlike in Diablo 3, you have a limited number of Paragon Points to spend in the new game. This means you cannot infinitely upgrade your character like you used to. Instead, you need to decide on what build you want to focus on and move towards the final goal.
Players have a particular Paragon Board level cap in Diablo 4, and it is limited to 200. The game's developers have implemented this feature to prevent people from becoming too powerful. This will let you enjoy high-level content for a longer period of time and the game will not seem too easy.
As expected, you will be able to earn 4 Paragon Points for one level. Making simple calculations, you cannot have more than 200 of these points by the time you reach the maximum level. Let us remind you that the level's cap is set to 100 and this is not likely to change.
If you are looking for an easy way to level up your Paragon Boards, we offer efficient Paragon Leveling you can order right now. Our professional players will take care of this tiring and routine process for you. We offer reasonable prices and guarantee the result.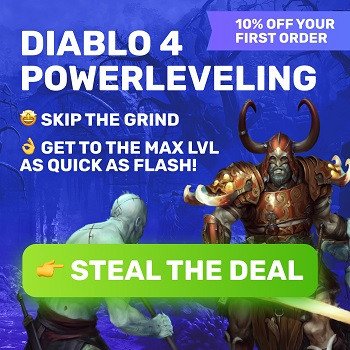 Paragon Board Design in Diablo IV
During the game's development, this system has undergone a lot of changes. One of the most important aspects is the Paragon Board Design in Diablo 4 we are going to see. Down below, we have attached a picture of the way it looks. This version was released back in August 2022 and we have not seen any other updates since then. BLOG20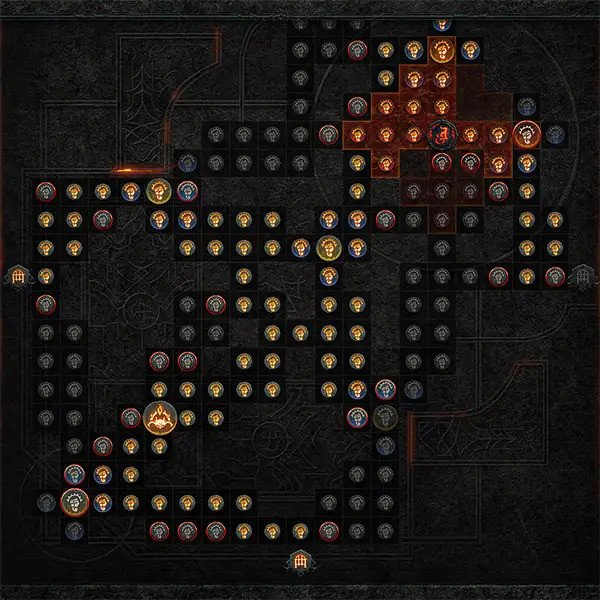 Compared to the earlier versions we saw in 2021, the design looks quite clear and straightforward for players of all levels. Even though it is not likely to change, we will keep an eye on possible updates and add new information to the article if it is necessary.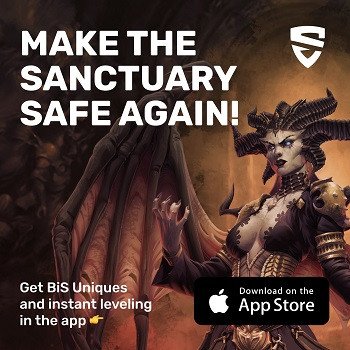 Diablo 4 Paragon Board System Explained
The Paragon Board itself is a grid of interconnected nodes that represent different attributes and bonuses. As players earn Paragon Points, they can spend them to unlock nodes on the board and move towards different rewards. The system is designed to offer a high degree of flexibility, allowing players to customize their character in unique ways based on their preferred playstyle.
Down below, you can find a small table containing all tile types coming in the order from the most common to the rarest ones.
| | | |
| --- | --- | --- |
| Tile Type | Unique Name | Per Board Quantity |
| Normal | No | - |
| Magic | No | - |
| Rare | Yes | Six |
| Legendary | Yes | One |
Once you reach the edge of one board, you can use a Gate Tile to attach a new board. This allows you to unlock new rewards and gain access to another Legendary Tile. Let us remind you that you cannot have more than one of them on every board. On top of that, you can rotate every new board you attach to the existing ones. This is necessary to make your route more efficient and quicker.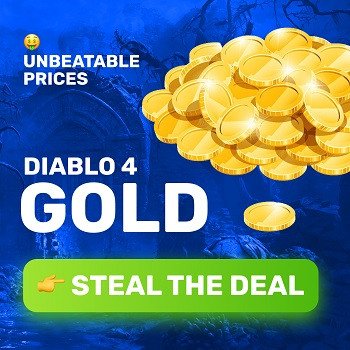 Paragon Board Tile Types Diablo 4
At the moment, we know about five types of tiles available in the game. They come in different rarities and provide various bonuses. However, we are going to describe only four of them in this paragraph. The last tile type is special and is used to maximize your character's strength even further.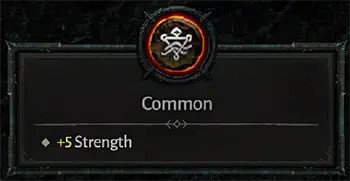 This type of tile is the most common one and is seen all over the board. Unlocking it grants you a slight bonus, which is still valuable if you combine a few dozens of these tiles.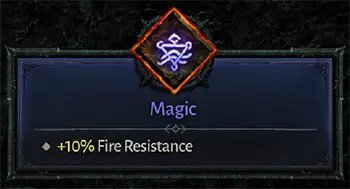 These tiles are less common and are usually found in clusters. They provide your character with a more powerful buff yet are noticeably harder to find.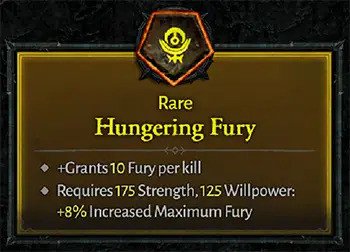 This type of tile is difficult to reach, as they are located at different edges of boards. It is expected that every board will only have six Rare tiles. After raising an attribute to a particular level, you can gain additional powers from these tiles. Another distinguishing feature is that these tiles have unique names.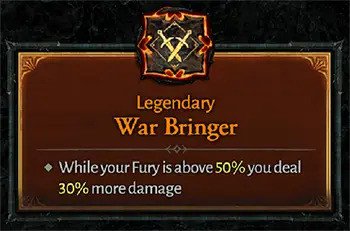 Your starting board will not have this type of tile. However, each new board you attach to the existing ones will have it. The main thing to keep in mind is that there is only one Legendary Tile on every board. It is always placed in the middle, which makes it more difficult to get. You will need to cover a similar distance to reach its location. No matter what edge of the board you start from, it will take you practically the same time. However, the result is more than worth it, as you will get a new Legendary power.
Apart from stats, you will need powerful equipment to ensure your character can keep up with the high-level content. For this, you will need a ton of gold to purchase everything you need. Farming it may take too much time and this is not what you want to spend your precious time on while playing the fresh game. Instead, you can buy Diablo 4 Gold Coins with our company's help. We offer fair prices and guarantee the fastest delivery.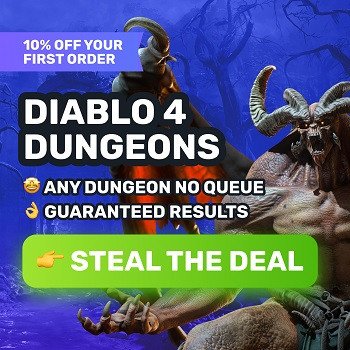 Glyphs and Sockets
Another exciting part of this endgame progression system lies in the final tile type we have not covered yet. The latter is called Socket Tile and players can find no more than 3 of them on every board. This Socket has only one purpose and that is to contain a Glyph. By reading the following paragraph, you will learn everything you need to know about Glyphs in Diablo 4.
These items can be unlocked while traveling around Sanctuary. When inserted into a Socket, they provide different buffs based on the number of active tiles within their range. Just like Paragon Board tiles, Glyphs come in several versions:
Normal;

Magic;

Rare;

Legendary.
They also differ in terms of tile radius and bear unique names. An example of one of these items is presented in the screenshot below.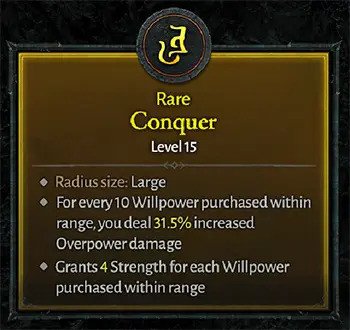 Players can also level them up by clearing out certain dungeons. Down below, you can see the way unlocked Glyphs look in your collection.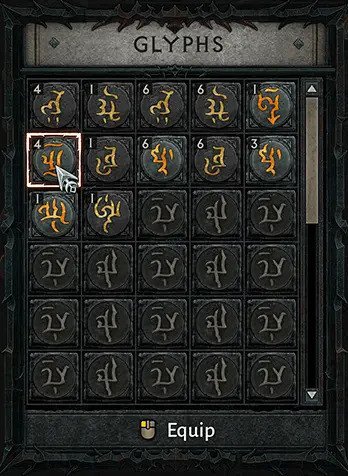 Just like Paragon Board tiles, this is another type of high-level content that can help you make your character stronger. Both systems revolve around keeping your interest high before the game's developers release new patches.
SkyCoach Boosting & Coaching Services
SkyCoach is the game boosting company you can trust! With more than five years of experience in the industry, we have established ourselves as a leader in providing exceptional boosting services.
What sets us apart is our unwavering commitment to customer satisfaction. Our 24/7 customer support service is always available to assist you with any inquiries or concerns you may have, no matter the time or day.
Additionally, we offer frequent sales and competitive pricing on our boosting services, including a generous 5-20% cashback on every order. This allows you to take advantage of our services at an even lower cost, providing excellent value for your money.
Final Words
The Paragon Board system in Diablo 4 is an important aspect of the game that allows players to continue improving their character even after reaching the level cap. It offers a wide range of choices for players to customize their character's abilities and stats, but it is important to carefully consider each option and how they fit into your playstyle. By using this guide, players can better understand the Paragon Board and make informed decisions that will help them succeed in their adventures in Sanctuary.
F.A.Q.
How do you unlock Paragon Board in Diablo 4?
To unlock Paragon Board in Diablo 4, you need to reach level 50 first. After that, you can start leveling up Paragon Board until you reach the game's level cap of 100.
What are Paragon Boards Diablo 4?
The Paragon Board in Diablo 4 is a type of progression system, which becomes available after you finish the campaign and reach level 50.
What is the Paragon limit in Diablo 4?
In Diablo 4, you can get a maximum of 200 Paragon points in total. You gain 1 Paragon point for each 0.25 of your actual level. Making simple math, you get 4 Paragon points per level.
Does Diablo 4 have Paragon?
Yes, it allows players to continue empowering their characters even after reaching the maximum level in the game.
What is the level cap for Paragon Diablo 4?
By the time you reach the maximum level available in the game, you will have 200 Paragon Points to spend. Unlike in Diablo 3, their quantity is capped and you should spend them wisely.
Can you reset Paragon Points in Diablo 4?
As far as we know, you will not be able to reset Paragon Points you have spent. Therefore, choose your upgrade path levelheadedly.
Do Paragon Points make a big difference in Diablo 4?
In the long run, this system can significantly empower your character and make it much stronger. You just need to choose the right build and stick to it.
How many Paragon points to max?
You can collect as many as 200 Paragon points to reach the maximum limit.