The Druid class was initially added to the game back in 2001. At that time, it was available in Diablo 2: Lord of Destruction. Since then, it was not seen in other versions of the game but has made its legendary comeback this year. This is why we have prepared this Druid Class Overview for Diablo 4 bringing all the details about this class's gameplay.
Unfortunately, we have not seen a separate Diablo 4 Druid trailer yet. However, we all watched a video briefly showing three classes during the game's first trailer in November 2019. If you have missed it for some reason, we have attached it below for your convenience.
The following Druid Class Overview for Diablo IV includes information about the best skills, weapons, and sets. Besides, you will find out what builds and stat priority work better for this class. To ensure you understand how this class performs in battle, we will provide you with a list of its strengths and weaknesses as well. Make sure to read the article to the end and stay tuned with us, as we will keep updating it right after any details become available.
IMPORTANT NOTE: At SkyCoach, you can also Buy Diablo 4 Boost at the lowest prices and with the fastest delivery. You can make your first purchase even CHEAPER if you find our special PROMO CODE (highlighted in green) hidden in this article and get a 20% DISCOUNT.
Check out our most popular
Diablo 4 Boosting services

offered at the best market price:
Druid General Information in Diablo 4
Our Diablo 4 Druid guide begins with the class's general description. Players expect its gameplay is going to be similar to what we had during Diablo 2 days. Of course, completely new features will be added for sure. However, the core mechanics are likely to remain practically untouched.
First, Druids are a hybrid class, combining elements of melee combat and ranged spellcasting. They are able to equip both weapons and magic-focused gear, giving them a variety of playstyle options. Additionally, they have a unique resource called Spirit, which builds up as they use their abilities and can be spent to unleash devastating attacks.
One of the most distinctive aspects of the class is their ability to shapeshift into various animal forms, such as a werewolf or werebear. In these forms, they gain increased mobility, strength, and defense, making them undefeatable opponents in combat. They can also summon animal companions, such as wolves or ravens, to fight alongside them.
The class's spellcasting abilities focus on the elements of nature, such as wind, lightning, and earth. They can call down lightning strikes, summon tornadoes, and create earthquakes to damage and control their enemies. Their versatility makes them a strong choice for both solo and group content. Usually dealing Physical damage, they can also inflict Poison and Lightning damage types to slay their foes.
Druid Pros and Cons in Diablo 4
Since this is not a completely new class, we expect it is going to have similar upsides and downsides as they were back in Diablo 2. However, the article can be changed or updated with additional information as we test Druid in action. BLOG20
Starting with Strengths, they include the following points:
Impressive survivability.

Despite not being a tanky class, you can soak a ton of incoming damage and still stay alive. This is possible thanks to your werebear form and a large range of CC effects;

Overwhelming damage output.

Having a set of all-around skills, you can literally devastate a solo target. At the same time, you deal a decent amount of

DPS

to groups of enemies as well;

Strong summon support.

Boasting a unique mechanic of summoning various beasts, this class always has someone to rely on. After all, fighting back-to-back with a companion is easier in any situation.
Moving to Weaknesses, they look as follows:
Difficult to master.

Having several forms to transform into, as well as a large set of hard-to-use skills, the class is a perfect choice for experienced players rather than for beginners;

Limited mobility in human form.

Being a highly-mobile killing machine in animal forms, this class struggles with movement while in a human form in certain combat scenarios. Instead, you have to rely on your ranged attacks and spellcasting;

Resource management.

If not controlled properly, your

Spirit

bar can run empty at the moment you do not expect it. By using certain Diablo 4 Druid talents we are going to describe further in this article, you can avoid this situation.
As you keep reading our guide, you will find out the most essential Diablo 4 Druid tips, which will help you master this class faster. By the time the game is released, you will learn plenty of details other players cannot even think of.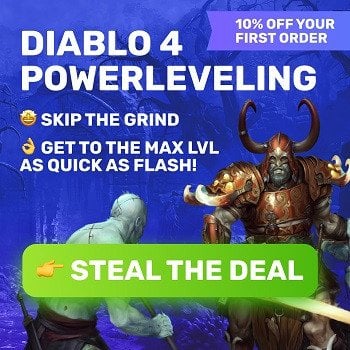 Best Druid Equipment in Diablo 4
Down below, we have shared a screenshot of what a fully-equipped character can look like. Again, this is just an example, as this class can use a melee or ranged weapon according to your playstyle. We have compiled a table describing what gear pieces go to what slot category to make it more convenient for you.
| | | |
| --- | --- | --- |
| Armor | Jewelry | Weapons |
| Helm | Amulet | Main Hand |
| Chest | x2 Ring | Off Hand |
| Gloves | — | — |
| Pants | — | — |
| Boots | — | — |
Any equipment can be empowered by applying various Diablo 4 Druid legendary gems presented in the game. Getting the rarest and most expensive alternatives is also a way out. However, they do not provide such impressive bonuses and stats. Currently, we are sure that the following gems will be available:
Amethyst;
Emerald;
Ruby;
Topaz;
Sapphire;
Diamond;
Skull.
Of course, it is impossible to state what options can be called Diablo 4 Druid best gems at the moment. This will take us some time to test out all of them in action to see, which of them performs better. Besides, the gem's effect depends on the slot it is inserted in. Let us take Emerald, namely its Crude version as an example, to see what it does:
Weapon

- 6.7% Damage to Elites;

Armor

- +19 Thorns;

Jewelry

- 11.5%

Poison

Resistance.
Again, this is the cheapest and easiest-to-get version. If you manage to get a more powerful alternative, the stats provided will be higher as well. To ensure you deal the maximum damage possible, you want to equip the best Diablo 4 Druid weapon gem. The latter provides you with extra DPS and matters more than any other gem inserted in your equipment.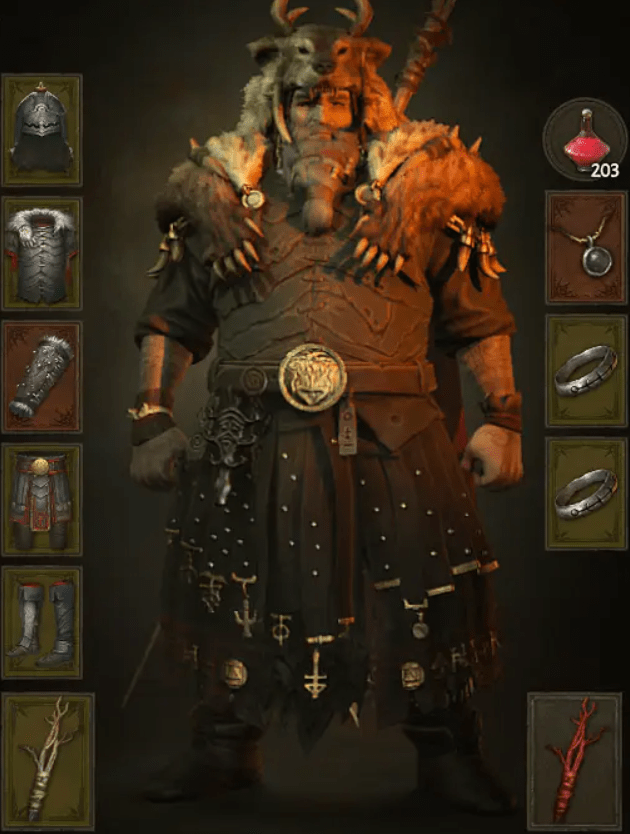 After the game is released, you will need a ton of gold to buy all the required gear. Farming it may take weeks if not months of your precious time. Instead, you can buy Diablo 4 Gold Coins with our company's help. This is the fastest and safest way to get enough in-game currency. We offer fair prices and guarantee the result.
Diablo 4 Druid Weapon Types
This class has access to several types of weapons, including one-handed and two-handed weapons. These Diablo 4 weapons for Druid offer different advantages and can be tailored to suit different playstyles and combat scenarios.
One-handed weapons such as swords, axes, and maces are faster and allow for more mobility in combat, making them a good option for players who prefer a more agile playstyle. Two-handed weapons such as staves, polearms, and hammers offer higher damage and can be effective for crowd control and AoE attacks.
As for now, we cannot name the most powerful and widespread Diablo 4 Druid weapons since the game is not available yet. Once we get the information on this topic, we will update the article for sure. Getting your hands on Diablo 4 Druid legendary weapons is a proven method of maximizing your DPS.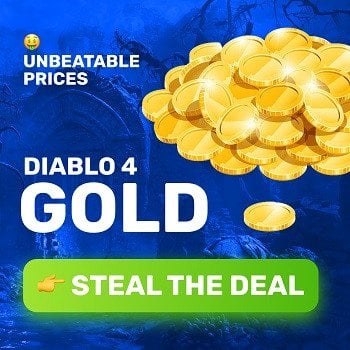 What is the Best Set for Druid Diablo 4
Speaking of Diablo 4 sets for Druid, they are highly anticipated by players who are familiar with the series and tested this feature before. Unfortunately, this feature will not be available in the game at launch. The developers have assured fans that it will be added at a later time, but there is no official release date yet. Speculations among fans suggest that the feature may be introduced at the beginning of Season 2, scheduled to start in October 2023, or even as late as December of that year. However, no official information has been provided on this topic.
Currently, we cannot recommend any Diablo 4 Druid weapon sets, as they will not be available until the feature is added to the game. The same applies to Diablo 4 Druid legendary sets as well. Once the system is released, we will update this article and share information on the set bonuses available for this class.
In the meantime, one can substitute these sets with Diablo 4 Druid legendary items, which can provide a significant damage increase and are suitable for most in-game content.
Druid Skills and Passives in Diablo 4
Moving on, we have Druid skills Diablo 4 to discuss. First and foremost, it is important to note that the skill system has undergone significant changes from previous versions of the game. The new system is a combination of elements from both Diablo 2 and 3, creating a unique blend of gameplay mechanics.
Just like before, you receive a skill point for every new level you achieve. You can obtain more of them by using the Renown system. As you keep progressing further, you get access to extra skill categories. You can enhance active skills up to 5 times. This will increase their power and reduce cooldown by 5% per upgrade. While moving deeper into the skill tree, you will also unlock two specializations for active skills. By choosing one of them, you can make a particular skill a narrower tool for combat and empower it.
Passive abilities that are attached to specific skill clusters are available as well. These abilities provide minor bonuses to damage, defense, or utility under certain conditions, allowing players to further customize their character's build to suit their playstyle.
Despite the game has not been released yet, you can see heated discussions devoted to Diablo 4 best Druid skills on Reddit now. Nonetheless, these are mainly speculations, as you cannot really state what abilities are actually worth your attention before you test them out. Stay tuned, as we will update the article and provide all the details concerning this topic.
Gaining access to all the most powerful skills requires you to reach a specific level. To speed up this process, you can order our Diablo 4 Powerleveling service and let our professional players do the whole routine for you. We provide reasonable prices and guarantee the result.
Basic Skills
Let us start with fundamental Druid Diablo 4 spells, as they act as Spirit generators and can be used for free. They also have low cooldowns and are available nearly at any time. Also, they are a great tool to deal with weaker enemies if you do not want to spend more powerful abilities.
Earthspike

(grants 12 Spirit) - split the earth and deal

42-52 damage

to the first enemy you hit. Your chances of applying a

Crushing Blow

to the targeted foe will increase by 10% with each successful strike;

Shred

(grants 8 Spirit) – transform into a werewolf and rip an enemy apart. You will also deal

175-214 damage.

This ability can proc twice with a 30% chance;

Storm Strike

(grants 12 Spirit) - your weapon is imbued with electricity inflicting

53-65 damage.

The latter is divided among your target and up to three nearby enemies;

Maul

(grants 18 Spirit) – transform into a werebear and mangle a foe. You will deal

64-78 damage.

It also grants you

Fortifying

for 15 seconds decreasing all the damage you take by

30%.

This ability does not revolve around overwhelming DPS, it is more about tankiness and Spirit generation;

Wind Shear

(grants 12 Spirit) - summon a sharp gust of wind that will cause damage

42-52 damage.

Additionally, you will gain a

5%

extra movement speed for 3 seconds. This effect stacks up to

30%.
Spirit Skills
The following abilities are an essential part of any Diablo 4 Druid top-tier builds. They deal overwhelming damage and use Spirit to be cast. Two of the following skills are connected with nature elements, while the first one transforms you into a werebear.
Pulverize

(consumes 30 Spirit) – transform into a werebear and smash the ground. It deals

350-428 damage

to all surrounding foes;

Landslide

(consumes 30 Spirit) - crush enemies by summoning 3 pillars of earth, which can inflict up to

96-117 damage.

Moreover, a

Crushing Blow

effect can proc with a

10%

chance;

Tornado

(consumes 20 Spirit) - summon a swirling vortex that moves away from you in a random direction, causing

55-68 damage

per second to any foes it touches.
Defensive Skills
These abilities are also included in any Diablo 4 top Druid builds, as they grant you extra tankiness. Besides, they greatly increase your survivability, which is what this class is famous for.
Cyclone Armor

- you are surrounded by mighty gusts that provide a

15%

reduction against ranged damage. Moreover, if a foe tries to hit you in melee combat, there is a chance of up to

15%

for the winds to push them back. This effect works passively;

Earthen Bulwark

- For a duration of 3 seconds, you are surrounded by rocks which grant you Unstoppable and can absorb a maximum of

77 damage.

When the duration ends, the rocks break apart and deal damage equal to

102%

of the remaining shield amount to all enemies within a certain range;

Trample

– transform into a werebear and charge onto your enemies dealing

150-183 damage

and stunning them for 1.6 seconds;

Debilitating Roar

- transform into a werebear and unleash a fierce roar, causing nearby enemies to suffer a

22%

reduction in attack speed for 5 seconds;

Ravenous Bite

- transform into a werewolf and viciously rip the enemy's flesh, causing

21-26 damage

and restoring your health by

53-65 points.
If we single out Diablo 4 Druid best skills, Trample is definitely one of them. It deals decent damage and lets you stun several enemies for almost 2 seconds.
Wrath Skills
These abilities revolve around natural elements. They deal immense damage but there are only two of them currently added to the game.
Hurricane

- create a tempestuous wind around your character that inflicts

160-196 damage

to nearby foes during an 8-second duration;

Boulder

- summon a massive boulder that rolls forward, knocking back and pulverizing enemies, causing

200-244 damage

per hit. There is also an extra

15%

possibility of inflicting a

Crushing Blow.
Companion Skills
When creating any Druid build in Diablo 4, you cannot go without your loyal companions protecting you. They also help you deal extra DPS and can soak a bit of damage when it is necessary.
Wolves

- the passive ability summons two wolf companions that attack enemies dealing

60-73 damage

with their bites. The active ability directs the wolves to focus on a specific enemy. They also have a

50%

increased chance to critically strike;

Ravens

- a flock of ravens circle above you and periodically swoop down to attack your enemies, dealing

21-26 damage.

When activated, the targeted area becomes overrun with ravens, causing enemies to take

64-78 damage

and suffer the

Vulnerability

effect for 6 seconds;

Vine Creeper

- passively, a vine creeper emerges from the ground and inflicts

34-41

Poison

damage over 8 seconds to a nearby enemy. By activating the skill, vines entangle and poison enemies in a specific area for

171-209 damage

over 6 seconds and stuns them for 2 seconds.
Ultimate Skills
When using a Diablo 4 Druid skill calculator, your build will not look complete without these abilities. The latter deals an immense amount of damage and can help you clear out even the largest groups of foes. However, some of them may seem relatively difficult to use, as they require the correct positioning or timing.
Cataclysm

- for a duration of 10 seconds, a huge storm follows you. Tornadoes forcefully push back any enemies in its path, while lightning strikes erratically, dealing a significant amount of 400-489

Lightning

damage;

Grizzly Rage

– transform into a werebear for a duration of 5 seconds. While in this form, you get access to new skills and your

Spirit

recovers

28%

quicker. Additionally, you become Unstoppable while the ability is active;

Petrify

- transform nearby enemies into stone, stunning them for 5 seconds. Any damage dealt to petrified enemies breaks the effect and deals an additional

128-157 damage.

As an extra bonus, this skill has a

25%

higher chance to deal a

Crushing Blow.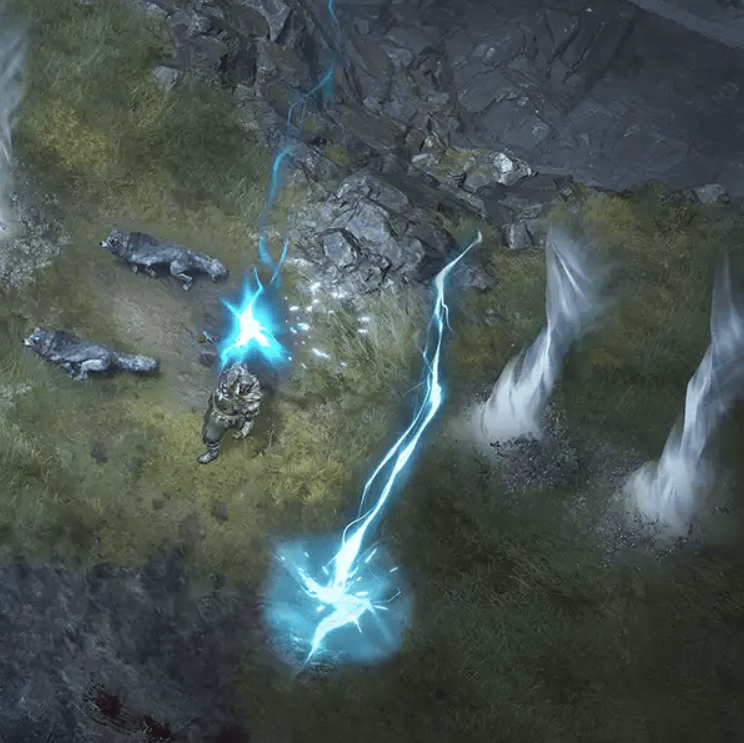 When it comes to Diablo 4 best Druid passives, the final choice usually depends on your playstyle. For example, players relying on shapeshifting abilities would go one way, while people using elemental abilities would prefer the other one. After you progress as far as Diablo 4 Druid gameplay lvl 100, this is the moment when passives actually kick in the action.
To achieve the level's cap faster and receive decent gear, you can order our Adventurer Starter Pack service. Additionally, you will get a large amount of gold while our professional players are boosting your character. We guarantee the result and offer the best market price.
Druid Spirit Animal Class Mechanic Explained
To access the four Spirit Animals, you must embark on a journey to the homeland of Druids, Scosglen. It is likely to happen around level 15 after finishing Act 1. Completing a class-specific quest frees Spirit Animals. They are Snake, Hawk, Deer, and Wolf. Each of them will request 100 Spirit Offerings to grant their passive bonuses or so-called boons. As we currently guess, these offerings can be obtained after killing mobs in Scosglen.
After giving the Spirit Animal 100 Spirit Offerings, they grant the player at least one of their four boons. You can then unlock the remaining boons at specific level intervals. Only one boon from a Spirit Animal can be chosen at a time, unless all four Spirit Animals have been unlocked.
Once all four Spirit Animals are unlocked, players can select two boons from one Spirit Animal and one boon from each of the other three. After doing so, you will have five boons in total.
At the moment, the strongest Druid build Diablo 4 remains unknown. However, it will only become more powerful thanks to this class's mechanic.
Diablo 4 Best Paragon Points for Druid
Another way of making your character more powerful is the Paragon Board system. The latter unlocks at level 50 and grants you extra stats and bonuses. The easiest way to achieve this threshold is to finish the campaign, which takes around 35 hours. By doing so, you will be level 45 or around this point.
Reaching level 50 allows players to earn 1 Paragon point for every 25% of experience gained per level, resulting in a total of 200 Paragon points when the level cap of 100 is reached. However, unlike Diablo 3's Paragon Board, the new system has certain restrictions. It is recommended that players spend their 200 points wisely, as they will not be able to change their upgrade path later.
Once we learn information about Diablo 4 Paragon points Druid, we will update this article ASAP. It is clear that players need to be cautious about the bonuses they choose to unlock since they cannot change their decision later. They will either have to stick with it or start a new character. This approach prevents players from becoming overly powerful and ensures that the endgame content remains engaging for a more extended period.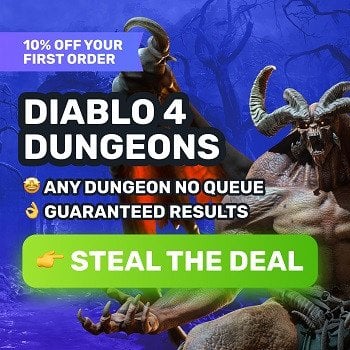 Druid Best Stat Priority
Unfortunately, there is not enough information concerning this topic. Once we learn what stats for Druid Diablo 4 will be available in the game and what they do, we will surely update this guide for you. At the moment, we can only share a few details about what defensive effects these stats will provide, as they are the same for all classes:
Strength

- grants you additional armor;

Intelligence

- boosts your overall resistance;

Willpower

- increases healing received;

Dexterity

- increases dodge chance.
However, defensive effects do not look too impressive, as all players are interested in dealing more damage instead. Stay tuned and do not forget to check our article to find the information about primary effects once we upload it.
Diablo 4 Druid Best Build
We will need more time to gather enough details and test all possible setups in action. Besides, we do not really know what the class's gameplay will look like in the new game. This leaves us wondering what is the best Druid build Diablo 4 will be like.
It may revolve around elemental abilities, as they look relatively strong. At the same time, the shapeshifting mechanic has always been the key feature of this class and cannot be replaced with anything else. We can only speculate on this topic but we suggest that the combination of both builds will be the most powerful option.
You can see a ton of heated discussions about Diablo 4 Druid build on Reddit already. However, these are mere assumptions, and thorough testing is required to draw any definitive conclusions. Keep updated with the latest developments on this class and the game in general by checking our article regularly.
SkyCoach Boosting & Coaching Services
SkyCoach is a top-tier company in the gaming boosting sphere with over five years of experience. We offer exceptional services with 24/7 customer support and provide a 5% cashback on each order. With a team of highly skilled professionals, we can guarantee a seamless experience and outstanding results.
Our commitment to customer satisfaction and quality service is unparalleled, making us a trusted and reliable choice for any gamer seeking to improve their gameplay. We have established a large client base consisting of thousands of people. No matter what in-game situation you face, we are here for you. We also arrange various sales to let you enjoy our services at a lower price.
Final Words
Summing up everything above, the Druid offers players a versatile and engaging gameplay experience with a wide range of abilities and transformations to choose from. With the help of this guide, you can better understand the class and its mechanics, as well as gain valuable insights into the best strategies and builds for success in the game. Whether you are a seasoned Diablo player or new to the franchise, this class is definitely worth exploring.
F.A.Q.
What is the best Diablo 4 Druid build?
After we test all possible setups, we will definitely update the article and give the answer to this question.
What are the unique abilities of the Druid in Diablo 4?
We have been especially impressed with the Pulverize and Trample abilities available in the werebear form. They allow you to deal amazing AoE damage, as well as stun all nearby enemies. On top of that, the Ravens skill looks quite powerful from our point of view. It lets you control a particular area and destroy all enemies there.
What is the best Druid build Diablo 4?
Currently, the best Druid builds in Diablo 4 are Trample Slide Druid, Sanctum's Tornado Storm Wolf Druid, Storm/Lightning Wolf Druid.
Is Druid good in Diablo 4?
It is shaping up to be a strong and versatile class with a variety of different playstyles available. No matter if you have played it in Diablo 2 or are going to test it for the first time, it is definitely worth your attention.
What stat does a Druid need Diablo 4?
As Druid in Diablo 4, you want to focus on Willpower, Dexterity, and Intelligence. By doing so, you will have extra Overpower, Skill damage, Critical Strike, and Resource Regeneration.