First, it's worth noting that Diablo 4 is still in development, so some details may change before the game is released. However, based on what we've seen and heard from the developers so far, we can make some educated guesses about what to expect.
One of the standout abilities of Sorcerer in Diablo 4 is the ability to unleash incredible amounts of pure damage on their foes. By combining different types of magic Sorcerer can get rid of however large crowds of enemies in seconds.
In addition to their offensive capabilities, Sorcerer in Diablo 4 will also have access to a variety of defensive spells that can protect them from harm. This makes them a versatile class that can adapt to different situations and play styles.
Also, Sorcerer have their unique class mechanic called Enchantment, which allows you to heavily modify your spells to make them more effective or add new effects to them. We will explain it in more detail later in this article. So, Diablo 4 Sorcerer gameplay is going to be fun from lvl 1 to lvl 70 and above.
IMPORTANT NOTE: At SkyCoach, you can also Buy Diablo 4 Boost at the lowest prices and with the fastest delivery. You can make your first purchase even CHEAPER if you find our special PROMO CODE (highlighted in green) hidden in this article and get a 20% DISCOUNT.
Check out our most popular
Diablo 4 Boosting services

offered at the best market price:
Diablo 4 Sorcerer Trailer
Before we dive into Diablo 4 Sorcerer's top builds and other helpful information for your journey in Sanctuary, take a moment to watch the Diablo 4 gameplay trailer:
Pros and Cons
This class is a Glass Cannon - As a Sorcerer you will deal a lot of damage, but can
In Diablo 4, the Sorcerer's class is a powerful caster who wields the elements of fire, ice, and lightning to destroy her enemies. Like any class in the game, there are pros and cons to playing as a Sorcerer.
Pros
Cons
High Damage Output
Sorcerers have some of the highest damage output in Diablo 4. Their spells are designed to deal massive amounts of damage to both single targets and groups of enemies.
Squishy
Sorcerers are very squishy, meaning they have low health and armor. This makes them vulnerable to attacks from enemies, especially in close combat.
Versatile

The Sorcerer is a very versatile class, with a wide range of spells and abilities to choose from. Players can customize their Sorcerers to suit their preferred playstyle, whether that's focusing on single-target damage or area-of-effect spells.

Mana Management

While Sorcerers have a built-in mana regeneration mechanic, they still need to manage their mana carefully. Running out of mana can leave them defenseless and vulnerable to attack.

Crowd Control
Sorcerers are also excellent at crowd control. They can slow and freeze groups of enemies, making them easier to defeat.
High Skill Cap
Sorcerers have a high skill cap, meaning they can be difficult to play effectively. Players need to be able to manage their spells, mana, and positioning to maximize their damage output and stay alive in combat.
Good Mobility
Sorcerers have very good mobility even when compared to other classes. They have plenty of movement abilities that allow them to quickly move around the battlefield and avoid attacks.
Not a Team Player

Sorcerers can offer almost no buff to the party, which means that you will need to compensate for that with your damage and crowd control.
Overall, the Sorcerer class in Diablo 4 is a powerful caster with high damage output and crowd control abilities, but also requires careful mana management and has limited mobility. Players who enjoy playing ranged classes and are willing to put in the effort to learn the class mechanics will find the Sorcerer to be a rewarding and fun class to play. BLOG20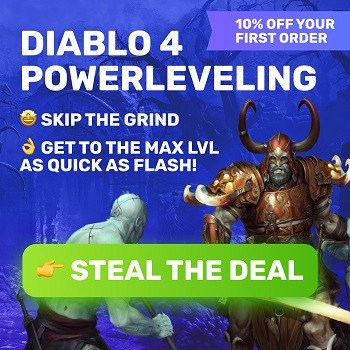 Resources
In Diablo 4, the Sorcerer class uses Mana as the in-game resource to cast spells. Mana is a blue-colored resource that regenerates over time and is represented by a blue bar on the player's user interface.
Each spell the Sorcerer casts requires a certain amount of Mana to be used. More powerful spells typically require a higher amount of Mana to be cast. Additionally, certain attributes or equipment can affect the amount of Mana a Sorcerer has or the rate at which it regenerates.
It's important for Sorcerer players to manage their Mana carefully during combat to avoid running out of it when you need it the most. Sorcerers can use Mana Potions to quickly replenish their Mana during combat, but these potions have a cooldown period and are a finite resource.
Sorcerers have a built-in mana regeneration mechanic, called Crackling Energy. It enhances certain Lightning spells when paired with specific talents. After casting these spells, a potent ball of energy is left behind, akin to a Health Globe. Collecting these orbs replenishes a portion of the Sorcerer's Mana reserves.
What are Diablo 4 Paragon Points for Sorcerer?
The Paragon System in Diablo 4 is an exciting feature that provides a way for Sorcerers to progress their characters beyond the maximum level. Similar to previous Diablo games, the Paragon System offers additional levels to prolong the gameplay experience.
In Diablo 4, the Paragon Board becomes available to Sorcerers once they reach level 50. This board serves as an endgame progression system and allows players to earn Paragon points by earning experience. For every 25% of experience earned (i.e., at 25%, 50%, 75%, and 100%), the Sorcerers will receive one Paragon point, and a maximum of four Paragon points can be earned per level until Level 100. Once a Sorcerer reaches Level 100, the Paragon Board will be capped.
Gaining Paragon Points in Diablo 4 can be a challenging task for Sorcerers, as well as for all other classes. It requires not only better gear but also an excellent understanding of the class and micromanagement. While the best way to farm Paragon Points for Sorcerers in Diablo 4 is currently unclear due to a lack of information about the game, players are recommended to focus on Nightmare Dungeons, Whispers of the Dead, or Helltide. With dedication and skill, Sorcerers can maximize their Paragon Points and dominate the endgame content in Diablo 4.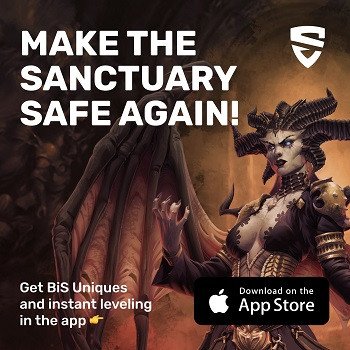 Diablo 4 Sorcerer Weapon Types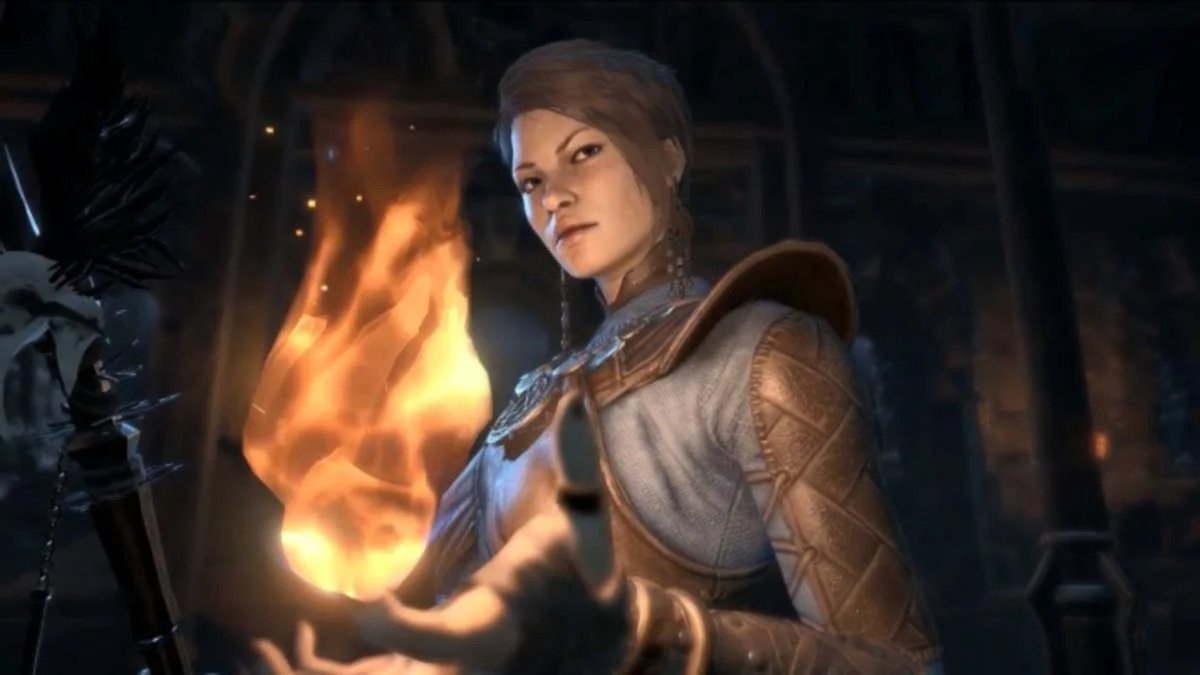 In Diablo 4 Sorcerers have access to not a lot of weapon types:
Wands;
Off-hands;
Staffs.
Seems like not a lot, but Diablo 4 has so many Sorcerer's legendary weapons, that you will still have more than enough options to choose from. In Diablo 4 a Sorcerer does not put too much value in his weapon's damage, so you will need to pay more attention to the stats your weapon is providing.
Of course, to maximize your Diablo 4 Sorcerer performance, you will also need to use weapons that are either part of legendary sets or work well with them. Weapons with gems are also a good option, because you will gain more stats from it. And your Diablo 4 Sorcerer with Legendary Gems will be ten times more effective.
Diablo 4 Sorcerers Skill Tree and Best Passives
You can acquire Skill Points through leveling up and the Renown system. Spending these points unlocks new skill categories, allowing you to level up each active skill up to five times to increase their power (typically by 10% of the base value) or reduce their cooldown by 5% per rank. Once a skill is unlocked, you can spend another point to specialize it further by choosing between two available upgrades.
The skill tree also contains passive abilities that can be attached to specific skill clusters. These passives provide minor bonuses to damage, defense, or utility under certain conditions, helping to shape your build in the direction you desire. Each passive has three ranks that usually increase in a linear fashion.
Also, keep an eye on this article, because we are going to add some Diablo 4 Sorcerers top-tier builds to help you in your journey through the darkest places of the Sanctuary!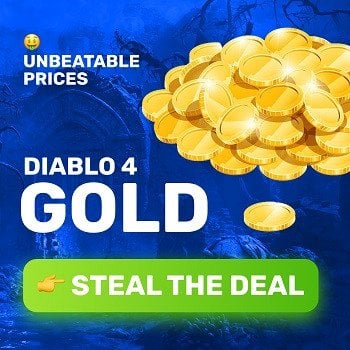 Recommended Stats
Your attributes are the core of your character, they give you the most important buffs and their composition is crucial. Stats for Sorcerers in Diablo 4 are:
Strength: Provides 1 Armor point per point invested;
Intelligence: Boosts All Resistances by 5% per 100 points invested, and Skill Damage by 10% per 100 points invested;
Willpower: Enhances Resource Generation by 10% per 100 points invested, Healing Received by 10% per 100 points invested, and Overpower Damage by 25% per 100 points invested;
Dexterity: Increases Critical Strike Chance by 2% per 100 points invested, and Dodge Chance by 2.5% per 100 points invested.

Intelligence is going to be your primary attribute, as it multiplies all damage dealt. While Strength offers minimal benefits, Dexterity and Willpower are valuable for their offensive and defensive advantages. Certain items may provide bonuses to attributes, and Paragon boards enable players to stack the right stats for their characters. Furthermore, players may encounter hidden Altars of Lilith in the open world that provide permanent bonuses for all their characters.
Diablo 4 Sorcerer Best Skills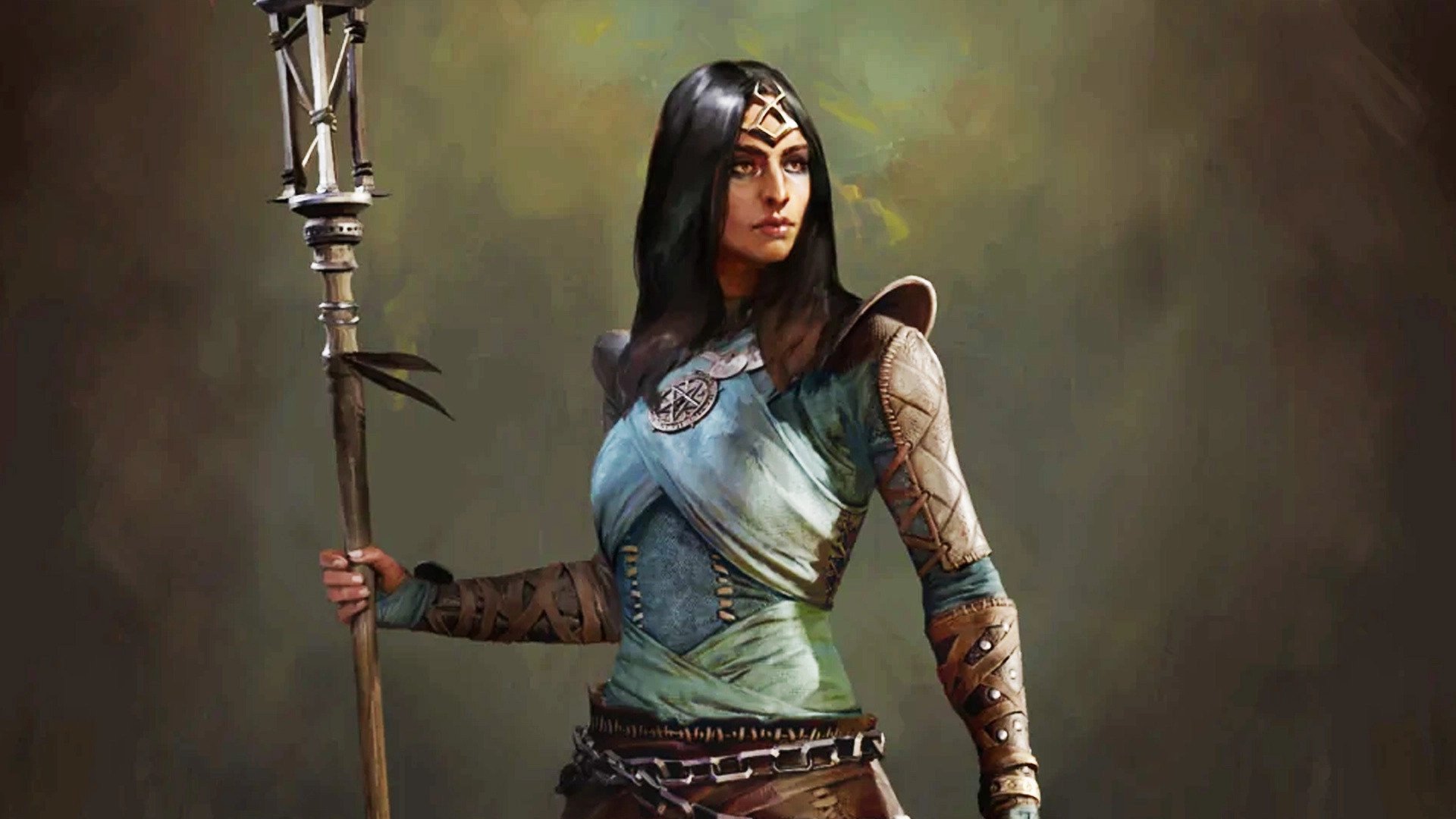 How often do you see a discussion about Diablo 4 best Sorcerer skills and builds on Reddit or any other source on the internet? Yes, this question is what is really bothering Diablo 4 fans worldwide. Sorcerer in Diablo 4 will be a powerful and versatile class, capable of dealing massive amounts of elemental damage and controlling the battlefield with a wide range of spells. According to the official Diablo 4 website, Sorcerers will have three skill trees to choose from:
Fire - These are pure damage and also can apply a damage-over-time effect on everything they hit;
Frost - These will help you chill and freeze your foes;
Lightning - As well as dealing serious damage, these spells can also help you regenerate your mana.
Each tree will have its own set of abilities and synergies, allowing players to specialize in a particular element or mix and match as they see fit. You should carefully consider your rotation to deal good damage, while preventing yourself from losing all your mana and avoiding getting hit by using your utility spells. Proper usage of Diablo 4 Sorcerer best builds is very dependent on how and when you use your skills.
Below you will find all Diablo 4 Sorcerer skills with detailed explanations on how to properly use them.
Basic Skills
These abilities have no mana cost and no cooldown, so they are going to be the main fillers in your rotation. Do not think they cannot do damage, though, they are going to be around 30-40% of your DPS.
Fire Bolt (Fire):

Casts a bolt of fire at enemies, causing them to burn for 8 seconds;

Frost Bolt (Ice):

Throws a bolt of frost at enemies, slowing them down;
Arc Lash (Lightning): Unleashes a wave of lightning at enemies in front of you, shocking them and restoring your mana;
Lightning (Lightning): Throws a lightning bolt at enemies that jumps to nearby enemies, dealing 30% less damage per jump.
Core Skills
Core Skills are generally more powerful versions of Basic Skills. They are better in any way except one: they require mana to use.
Fireball (Fire): Throws a massive fireball that explodes on impact, dealing AoE damage;
Incinerate (Fire): Allows a stream of fire to rain down on your enemies, causing more damage to them over time;
Frozen Orb (Ice): Summons an orb that freezes enemies and emits piercing shards before exploding in flashes of frost;
Ice Shards (Ice): Hurls five shards that deal damage and extra damage to frozen enemies;
Charged Bolts (Lightning): Releases six bolts of lightning that race across the ground in irregular patterns, dealing damage when they hit;
Chain Lightning (Lightning): Unleashes a chain lightning bolt that leaps at nearby enemies.
Defensive Skills
These are your lifesavers, which can boost your survivability from "dead" to "winner". You will have almost everything you need in this category, but you will still want more.
Flame Shield (Fire): Makes you invulnerable for 2 seconds and burns nearby enemies;
Frost Nova (Ice): Freezes all enemies around you for 2 seconds;
Ice Armor (Ice): Grants a barrier equivalent to 30% of your base life;
Teleport (Lightning): Turns you into a lightning bolt and flies you to the target location, where you deal lightning damage to all enemies near you.
Conjuration Skills
This group of abilities has a long cooldown but is so useful that you will likely plan your rotation around them.
Ice Blades (Ice): Summons icy blades that slash nearby enemies for 6 seconds;
Hydra (Fire): Summons a three-headed Hydra that spits fireballs at nearby enemies for 8 seconds;
Lightning Spear (Lightning): Summons a lightning spear that seeks out and attacks enemies for 6 seconds.
Mastery Skills
These abilities deal massive damage but the amount of mana you will spend on them is just as massive. However, they have no cooldown.
blizzard (Ice): Summons a mighty storm that rains ice shards down on your enemies for 6 seconds;
Ball Lightning (Lightning): Summons a ball of lightning that moves slowly forward and shocks nearby enemies repeatedly;
Firewall (Fire): Summons a wall of fire for 8 seconds that burns all enemies it hits;
Meteor (Fire): Summons a meteor that hits enemies and then burns the ground for three seconds.
Ultimate Skills
As the name implies, these spells are the most powerful in your arsenal. To balance things out, you can only use one of them. They also cost no mana, but have extended cooldowns.
Deep Freeze (Ice):

The Sorcerer is frozen in ice for 4 seconds. Nearby enemies are also frozen, and when the ability ends, the ice shell explodes, dealing great damage to all frozen enemies.

Inferno (Fire):

Summons a fiery inferno in the designated area, damaging all enemies for 8 seconds. It explodes at the end of the ability, dealing additional damage.
Unstable Currents (Lightning): Charges the Sorcerers with lightning energy for ten seconds, enabling the casting of a second random lightning spell for each spell cast.
Passive Skills
The Diablo 4 Sorcerers also has a broad range of passive abilities that enhance all other ability groups or improve your mana regeneration.
Elemental Attunement: Reduces the cooldowns of defensive skills.
Glass Cannon: Increases the damage you deal, but also increases the damage you take.
Precision Magic: Increases the likelihood of Lucky Hits.
Align the Elements: Increases your damage reduction against elite enemies the longer you go without taking damage from them.
Conjuration Magic: Increases damage when a Conjuration skill is active.
Icy Veil: Extends the duration of all barriers.
Frostbite: Deals more damage to frozen and vulnerable enemies.
Immolated Flesh: Burning enemies deal less damage.
Coursing Currents: Lightning skill hits increase critical strike chance, resetting after a critical hit.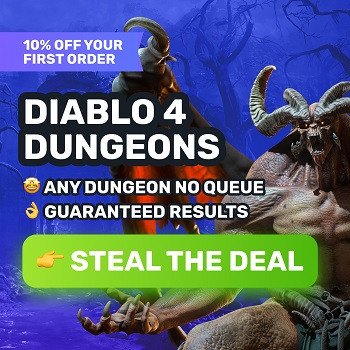 Diablo 4 Sorcerer Talents
The Sorcerers can access four talent trees, consisting of a universal skill tree, as well as separate skill trees for fire, cold, and lightning talents. Below we list all Diablo 4 Sorcerer talents:
Universal Talents Effect

Potent Warding: Increases elemental damage and resistances by 2% per point.
Devastation: Boosts critical strike chance by 2% per point.
Align the Elements: Reduces Mana cost of Mastery spells by 5% per point.
Precision Magic: Increases non-physical resistances by X%.
Inexorable Reach: Targets hit by Spirit skills become Vulnerable for X% of the damage dealt.
Elemental Attunement: Reduces the cooldown of your Defensive skills by 5% per point when you land an elemental critical strike.

Fire Talents Effect

Char to Ash: Boosts fire damage by 6% per point each second, up to 30% per point. The effect resets when you take damage.
Soulfire: Increases fire damage by 4% per point after standing still for 1.5 seconds. Moving cancels this effect.
Blaze of Glory: Boosts fire critical strike damage by 3% per point. In addition, burning enemies deal 2% less per point to you.
Burning Resonance: Has up to a 25% chance to restore 2% Mana per point when you damage a burning enemy.
Devouring Flames: Increases the direct damage of your fire spells by 2% per point for each source of burning on an enemy, up to 2% per point.
Endless Pyre: Increases burning effects by an additional 15% for each second the target remains burning, up to 75%.
Conflagration: Increases your direct fire damage by an additional 30% to burning targets.

Cold Talents Effect

Numbing Cold: Reduces the damage dealt by chilled enemies to you by 4% per point.
Icy Touch: Increases cold damage by 2% per point.
Cold Snap: Boosts Chill by 4% per point.
Hoarfrost: After casting Blizzard, your next cold skill deals 4% more damage per point.
Frostbite: Increases damage against chilled enemies by 2% per point.
Chill to the Bone: Increases cold damage against frozen enemies by 30%.
Endless Winter: Increases critical strike chance against chilled and frozen enemies by 30%, but your Chill effects no longer Freeze.

Lightning Talents Effect

Ceaseless Bolts: Increases critical strike chance by 2% per point for 5 seconds, up to 10% per point, when you land a lightning critical strike.
Overcharge: Has up to a 1% chance per point to release 3 charged bolts when you land a lightning critical strike.
Convulsions: Has up to a 2% chance per point to stun enemies for 3 seconds when you use a lightning skill.
Stagger: Reduces the damage dealt by enemies by 4% per point for 3 seconds after being hit by your lightning skills.
Crackling Aura: Deals 301-368 lightning damage to a random enemy every 11 seconds reduced based on allocated points.
Shocking Strikes: Each time your lightning skills hit an enemy, they take 8% increased lightning damage for 1.5 seconds, up to 40%.
Lightning Mastery: Increases lightning damage by 40% against enemies within melee range.
The Enchantment Slots Mechanic Explained
Each class in Diablo 4 possesses a distinctive mechanic that adds to its character. In the case of the Sorcerer it is called the Enchantment Slots. This system enables players to enhance their skills with powerful passive effects. These slots have the potential to significantly change a player's playstyle, leading to various creative ways of playing the Sorcerer class. Players can unlock this specialization by completing a Sorcerer-only questline, which becomes available at level 15.
Unlocking the Enchantment Slots System
Upon reaching level 15 in Diablo 4, players will automatically initiate the Priority Quest "Legacy of the Magi," which is necessary to unlock the Enchantment Slots system.
[Spoilers Alert]
To begin the quest, players must speak with Mordecai and travel to Nevesk. From there, players must enter the Lost Archives dungeon (located east of the NPC) and defeat Fallen enemies while collecting Codex Pages that they drop. It is not mandatory to complete the entire dungeon.
Once the Codex Pages are collected, players should leave the dungeon and return to Mordecai in Nevesk. They will then enter a nearby shack with Mordecai and follow him to a ritual area where they must assist in lighting four braziers. During the ritual, players must fight off demons until the task is complete.
Once the ritual is over, players can talk to Mordecai to finish the questline and unlock the Enchantment Slots system.
How the Enchantment Slots System Works?
Enchantment Slots serve as valuable additions to a player's build in Diablo 4. By slotting specific skills for their offensive, defensive, resource, or utility effects, players can enhance their build's functionality and overall strength.
Before utilizing Enchantment Slots, it's essential to understand some mechanics:
Skills must have at least one Skill Point in them to be used, either from the Skill Tree or through gear.
Players can use a skill on their action bar and in one Enchantment Slot simultaneously.
Additionally, a skill's Ranks, Enhanced, and Upgrade choices remain the same when placed into an Enchantment slot.
Players can swap choices in and out of the Enchantment Slots at any time, except for Ultimate Skills, which cannot be changed.
The first Enchantment Slot unlocks at level 15, and the second unlocks at level 30.
So, to let you see exactly how this system works, let us provide you with some examples:
The

Arc Lash Enchantment Slot

adds a 20% chance to Stun attackers for 1 second whenever you're hit, making it an effective defensive option. Glittering Arc Lash Upgrade, hitting a Stunned enemy with Arc Lash reduces cooldowns by 0.25 seconds, adding a utility effect. Combining Arc Lash as a skill and in an Enchantment Slot can greatly decrease cooldown times.

Ice Armor's Enchantment Slot

effect has a 5% chance of being applied when you get hit, providing additional defense. When Enhanced, Ice Armor increases mana regeneration by 25% while active. By choosing the Shimmering Ice Armor Upgrade, enemies that hit you while Ice Armor is active have a 15% chance of being Frozen for 3.33 seconds, making it an even more useful defensive and utility option. Using Ice Armor as a skill and in an Enchantment Slot can enhance its effectiveness.

Meteor Enchantment Slot

effect causes a Meteor to fall on an enemy taking Burning Damage with a 3% chance. This offers a strong offensive option. The Enhanced Meteor Upgrade gives Meteors that hit three or more enemies a 30% chance to trigger another Meteor in the same location, further expanding its offensive potential. Additionally, the Wizard's Meteor Upgrade immobilizes enemies for 2 seconds upon impact, providing a decent Crowd Control component to an already powerful combination of offensive and Enhanced effects.
Sorcerer Items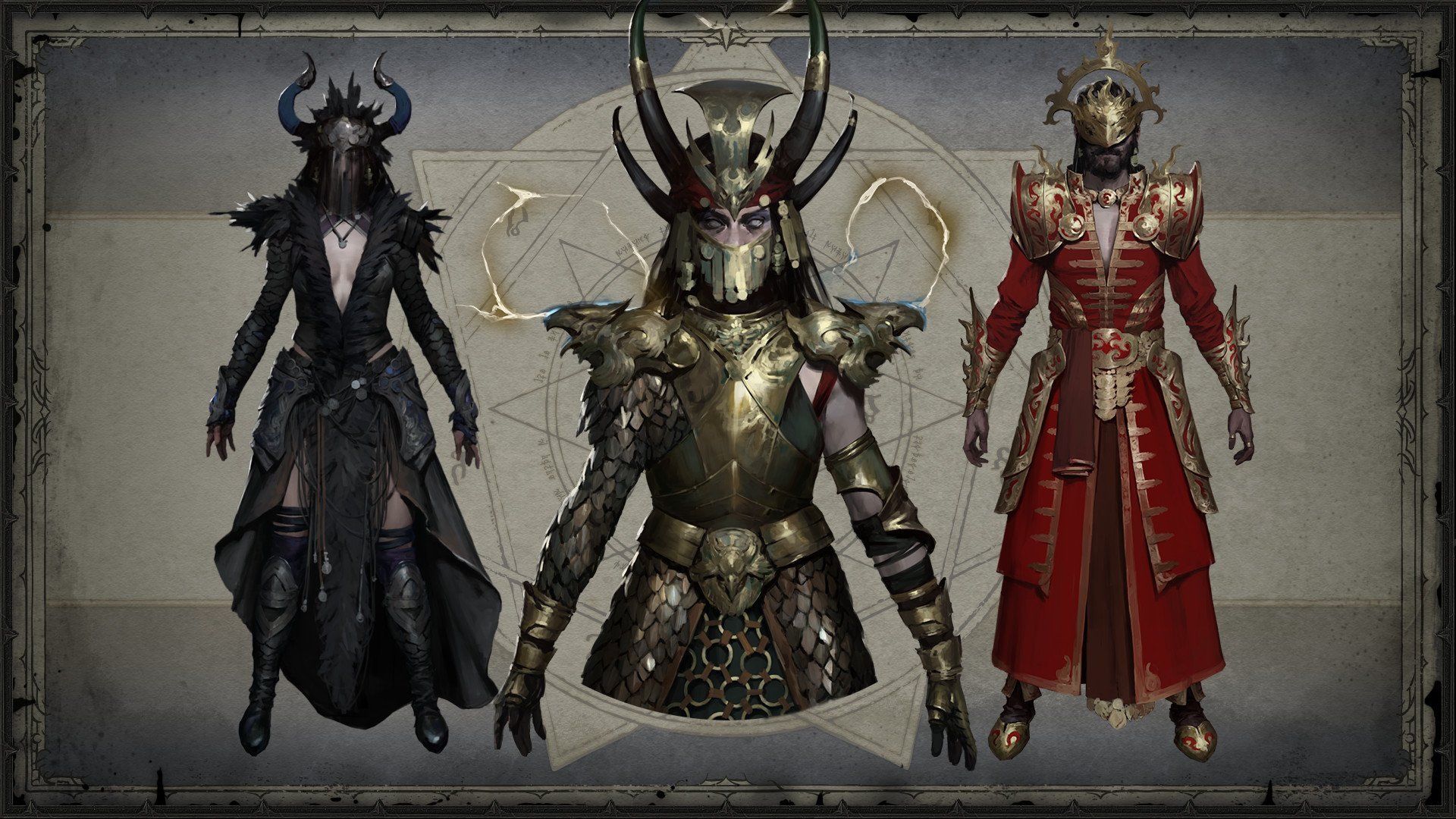 The Sorcerers has a total of 10 item slots, including:
Helm;
Chest;
Gloves;
Pants;
Boots;
Amulet;
Ring x2;
One-Handed Weapon + Focus;
Two-Handed Weapon.
While using a Staff as a two-handed weapon can provide a different implicit modifier and stats compared to using a one-handed Dagger or Wand plus a Focus, it also means that you will lose out on an additional Legendary Power from the Focus. Therefore, the trade-off between the two depends on how many Legendary Powers you require for your build.
It's important to note that using a Staff may give you the implicit modifier you need for your build, but it might not be the best option if you want to maximize the number of Legendary Powers available to you. Ultimately, the choice between using a one-handed weapon plus a Focus or a two-handed Staff comes down to your individual playstyle and the specific needs of your build.
Your item composition is extremely important, because, as in all other Diablo games (save, perhaps, for the first one), the strongest Sorcerers builds in Diablo 4 require your gear to be extremely fine tuned, especially if you are planning to go for any kind of end-game content.
Diablo 4 Legendary Sets for Sorcerer
In Diablo 4, Sorcerer Legendary Sets are powerful gear sets that provide unique bonuses and abilities when equipped together. Each class has its own sets, and the Sorcerer is no exception. While the specific details of the legendary sets for Diablo 4 are not yet known, we can look at previous games in the series for inspiration.
In Diablo 3, the Sorcerer (known as the Wizard in that game) had several powerful legendary sets. One example was the Firebird's Finery set, which provided bonuses to fire damage and survival. Another was the Tal Rasha's Elements set, which provided bonuses to all four elemental damage types and increased resource regeneration.
It's possible that in Diablo 4, the Sorcerer's legendary sets will focus on similar themes, such as elemental damage or survival. It's also possible that they will introduce new gameplay mechanics, such as increasing the duration of certain spells or adding new effects to them.
One thing we can be sure of is that the legendary sets will be highly coveted by players, as they will provide significant advantages in combat and make it easier to progress through the game's content. Collecting a full set will likely be a major goal for many Sorcerers players.
Of course, we will have to wait until Diablo 4 is released to see the full range of legendary sets available to the Sorcerer. Until then, fans of the series can speculate about what might be included and prepare themselves to chase after these powerful gear sets when the game arrives.
Conclusion
In Diablo 4, the Sorcerer class brings a fresh take on the iconic spellcaster archetype. With a focus on elemental magic, players can use a wide range of skills to wreak havoc on their foes. The unique Enchantment Slots system allows for endless customization, making the Sorcerer gameplay in Diablo 4 never get boring.
The Enchantment Slots system adds an extra layer of variability to your Diablo 4 experience. This feature makes the Sorcerer class feel really fresh and strongly reminiscent of the previous Diablo games at the same time. The Sorcerers is a versatile and formidable class that is sure to be a popular choice among Diablo 4 players.
F.A.Q.
What is the best Diablo 4 Sorcerer build?
Currently, the best Diablo 4 Sorcerer build is called Ice Shards - Burning Frost.
What are the best skills for a Sorcerer in Diablo 4?
The best skills for a Sorcerer will depend on your preferred playstyle and the specific situation you're facing. However, here are some of the top skills for a Sorcerer in Diablo 4:
Fireball - This is a classic spell that deals fire damage to enemies in a small area of effect. It's great for dealing with groups of weaker enemies and can also be used to soften up tougher foes.
Meteor - This spell causes a fiery meteor to fall from the sky, dealing massive damage to enemies in a large area. It's great for taking out groups of enemies or dealing heavy damage to bosses.
Teleport - This spell allows the Sorcerer to instantly teleport to a new location, making it great for dodging attacks or repositioning during combat. It's also useful for getting out of dangerous situations quickly.
What is the best gem for the sorcerer in Diablo 4?
As a rule, you want to go for Saphire since it radically increases your Critical Strike Damage, allowing you to annihilate even the highest-HP enemies.
How good is Sorcerer in Diablo 4?
Sorcerer is shaping up to be a very powerful class in Diablo 4. While the final balance of the game is yet to be seen, the Sorcerer's ability to deal massive amounts of elemental damage gives them the potential to be a top-tier class in the right hands.
One of the Sorcerer's biggest strengths is their versatility. They have access to a wide range of elemental spells, including fire, ice, and lightning, which allows them to adapt to different situations and enemy types. They also have access to defensive spells like Teleport, which can help them avoid damage and control the battlefield.
Another advantage of the Sorcerer is their ability to deal with groups of enemies. Many of their spells have area-of-effect damage, which can quickly whittle down groups of weaker enemies. Additionally, their Chain Lightning spell can jump between enemies, dealing damage to multiple targets at once.
However, the Sorcerer's biggest weakness is their low health pool and lack of direct damage mitigation. They rely on their spells and mobility to avoid damage, which can make them vulnerable to attacks from fast or hard-hitting enemies.
Overall, the Sorcerer has the potential to be a very powerful class in Diablo 4, but it will require skill and strategy to unlock their full potential.
What weapons do Sorcerers use Diablo 4?
Sorcerers in Diablo 4 can use two-handed staves, one-handed daggers, and wands.