The world of Diablo 4 is full of dangerous enemies and highly sought-after treasures. As adventurers traverse the treacherous realms of Sanctuary, their pursuit of power and glory is fueled by the desire to obtain the rarest and most formidable items that the game has to offer. In Diablo 4, Unique Items are the pinnacle of gear, bestowing unparalleled effects and bonuses to those fortunate enough to wield them.
This article serves as a comprehensive guide for Diablo 4 players seeking to amass a formidable arsenal of Unique Items. We delve into the depths of Sanctuary to uncover the various D4 Unique farming locations where these coveted treasures can be found, and share strategies that can maximize your chances of acquiring them.
On top of that, we will cover the Diablo 4 Uniques drop rate topic, as a lot of players complain that items of this type are too difficult to obtain. So, it is high time to get things straight and see whether it is actually that low or not.
Before we begin, we would like to point out that the best method to get your hands on any Unique Item is to use our Diablo 4 Unique Gear Boost service. By choosing us, you can be sure we offer the best market price and guarantee the result.
IMPORTANT NOTE: At SkyCoach, you can also Buy Diablo 4 Boost at the lowest prices and with the fastest delivery. You can make your first purchase even CHEAPER if you find our special PROMO CODE (highlighted in green) hidden in this article and get a 20% DISCOUNT.
Check out our most popular
Diablo 4 Boosting services

offered at the best market price:
What are Unique Items in Diablo 4
In Diablo 4, Unique Items hold a special place in the game's item hierarchy. These rare and powerful artifacts are distinct from regular equipment due to their exceptional bonuses and special effects. Unique Items often possess exclusive properties that can significantly enhance a character's abilities, providing a strategic advantage in battles against the forces of evil.
Unlike Rare or even Legendary Items, Uniques are typically named and have predetermined stats, granting them a level of individuality and prestige. Each Unique Item in Diablo 4 is designed with specific gameplay purposes in mind, catering to different playstyles and character builds. They can range from weapons and armor to accessories and trinkets, each with its own distinctive powers.
Unique Items are highly sought after by players due to their exceptional quality and the advantages they offer in combat. The Diablo 4 Uniques farm process can be a challenging yet rewarding experience, driving adventurers to explore dangerous dungeons, conquer mighty bosses, and engage in challenging quests throughout the dark and immersive world of Sanctuary.
How to Get Unique Items in Diablo 4
Unlike other lower-tier gear (e.g. Legendary or Rare), Unique Items drop exclusively from end-game activities. It means your chances of obtaining Uniques from killing usual mobs are practically zero. If you really wish to have a decent chance for getting at least one gear piece of such rarity, your Diablo 4 Unique Items farm process should be built around the following activities:
Nightmare Dungeons;

Helltide Events;

World Boss Fights;

Boss Fights;

Elite Enemy Fights.
At the same time, a few Uniques seem to be enemy-specific. To explain it shortly, they can only drop from certain enemies (e.g. The Butcher's Cleaver can only drop from The Butcher). However, no one knows the exact list of such enemy-specific Uniques. But you should not worry too much, as the great majority of Unique drop from the sources we have mentioned above. BLOG20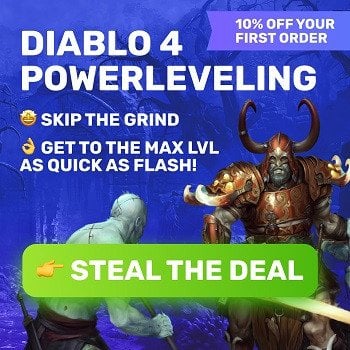 Best Unique Items Farming Locations in Diablo 4
We hate to say this but there is no guaranteed way or source of obtaining Uniques. The only exception here is Mother's Embrace you get after you slay Lilith at the end of the main storyline. As for all other Uniques, you should hope that the RNG God will be on your side and you will get one of these treasures from the sources we talked about earlier.
The only way to slightly increase Uniques drop rate is to set your difficulty to World Tier 4: Torment and start grinding Nightmare Dungeons like mad. While doing this, you also want to take part in Helltide Events where you need farm as many Cinders as possible. After that, you will open reward caches, which can contain a Unique Item.
Finally, we recommend that you face off against World Bosses when there is one available. While this is not the best Uniques farming method, it can help you diversify your farming routine and increase your chances of obtaining at least one item of such rarity.
If you are a huge Dungeon fan and are ready to complete any number of runs, the best D4 Unique drop locations currently known are as follows:
Iron Hold;

Champion's Demise;

Maugan's Works;

Anica's Claim.
The main reason you want to choose these Dungeons specifically is that they are full of Elite and usual enemies. Therefore, the chances of obtaining a Unique item increase by a lot. When clearing out these Dungeons, make sure you complete their Nightmare versions, have World Tier 4 chosen, and use the highest Sigil available.
Diablo 4 Unique Items List
Currently, there are 54 Unique Items you can find in the game. However, there are 6 of them that belong to the special category and are considered to be Uber Unique Items. All of them can be worn by any class and are EXTREMELY difficult to find. Besides, they are not included in our non-class specific table you can see below, as they are not usual Uniques you may encounter in the game. We have a separate article devoted to these items specifically, which is available at the following link - Diablo 4 Uber Unique Items Article.
While reading our Diablo 4 Uniques list, you will find the following information:
Unique name;
Item slot;
The best enemy type to hunt for when looking for this item specifically;
Best location for target farming a certain Unique.
If you cannot complete a particular Dungeon or are simply tired of endless grinding and need some help, we are here for you. By ordering our Diablo 4 Dungeon Carry service, you can be sure our professional players will finish a run of any difficulty in the shortest time possible. The service comes at the best market prices and we can guarantee a result!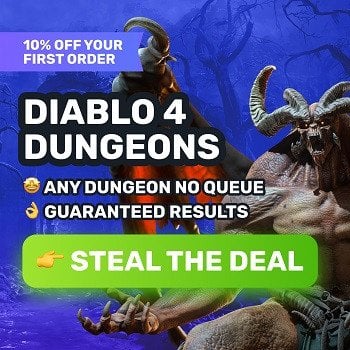 Non-Class Specific Unique Items
Barbarian Unique Items
Druid Unique Items
Necromancer Unique Items
Rogue Unique Items
Sorcerer Unique Items
If you see a "—" sign in certain table cells, it means there is no proven information on what mobs and locations have a higher chance of dropping this particular item
Diablo 4 Unique Items Drop Rate
The devs still have not provided any details on what is the actual Unique Items drop rate. However, players are sure it is as low as less than 1% or around this mark. In other words, you will have to farm forever to get at least one Unique. On top of that, no one guarantees that you will get your hands on the one you dreamed of.
Keeping that information in mind, it is in your best interest to use only the best Uniques farming methods we have mentioned above. By doing so, you can significantly increase your chances of obtaining the desired Unique in the shortest time possible.
Should I Salvage or Sell Uniques in Diablo 4
Let us be honest, it rarely happens that you lack Gold when playing on higher level. Even if you do, it would make more sense if you simply spend a bit of time and farm it manually. So, if you wonder what to do with Diablo 4 Uniques salvage or sell, we always recommend that you salvage an item you do not need instead of selling it for Gold.
If you desperately lack Gold, we have a solution for you. You can always Buy Diablo 4 Gold with our company's help and get it delivered ASAP. We guarantee the best market price and feature cashback on every order.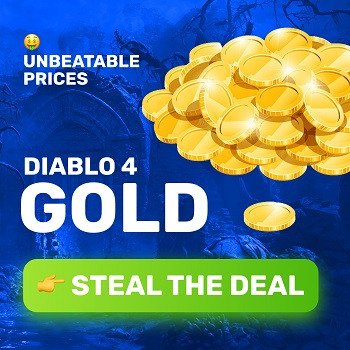 Conclusion
To sum it up, we have listed all the Uniques currently available in the game. On top of that, we have shared the best farming locations for items of this type. While no one knows the exact Uniques drop rate, we have given it a few thoughts and suggested what it might be. We hope you had a fun time reading this article and learned a lot of new stuff from it. We wish you good luck in obtaining Uniques and we will see you in the game!
F.A.Q.
How do you farm Uniques in Diablo 4?
The best Uniques farming methods are Nightmare Dungeons and Helltide Events. You can also get them after slaying Elites and World Bosses.
Where is the best place to farm Unique items in Diablo 4?
As for now, you need to focus on Nightmare Dungeons and Helltide Events, as they feature the highest Unique drop rate.
How do I get D4 Uniques?
To have a chance to get Uniques, you need to set your difficulty at World Tier 3: Nightmare or above. Otherwise, you will never be able to get Uniques in D4.
When can you get Unique items in Diablo 4?
The only way to make Uniques droppable at all is to set your difficulty level at World Tier 3 or higher.
Does Diablo 4 have Unique items?
Of course. Currently, you can find 54 Uniques in Diablo 4.
What is a Unique item in D4?
Uniques act as the highest-tier gear type you can find in Diablo 4. They boast unique effects, grant higher stats, and provide you with special bonuses.
What is the most powerful item in Diablo 4?
Harlequin Crest, which is an Uber Unique, is probably the most powerful item in Diablo 4. It can be worn by any class and features a too good effect.
How do Unique items work in Diablo 4?
Unique items are the rarest gear type you can currently encounter in Diablo 4. They provide you with unique effects and feature item-specific names.