Welcome to the dark and treacherous world of Diablo 4, where chaos reigns supreme and Legendary items hold the key to unlocking unimaginable power. As a brave adventurer, your quest for supremacy and survival relies heavily on obtaining these coveted artifacts. But fear not, as we have prepared a comprehensive guide to help you navigate the twisted paths and uncover the best locations and farming methods for Diablo 4 Legendary items.
In this article, we will delve into the depths of the game's ever-changing landscapes, from the hauntingly beautiful forests to the desolate and accursed ruins. We will explore the most notorious dungeons and secret areas where Diablo 4 Legendary items drop for those who dare to challenge the darkness.
Do remember, we are not going to provide a complete Diablo 4 Legendary items list, as this article pursues a different aim. What is the point of knowing all the Legendaries currently existing in the game if you cannot get your hands on at least a few of them, huh? So, instead of reading endless tables describing Legendary items, we will teach you where and how to farm them.
Before we begin, we would like to point out that the best method to obtain the desired number of Legendary items is to use our Diablo 4 Legendary Items Farm service. By doing so, you can gear up quickly and become an undefeatable hero cleansing Sanctuary from evil. We offer the best market price and guarantee the fastest result.
IMPORTANT NOTE: At SkyCoach, you can also Buy Diablo 4 Boost at the lowest prices and with the fastest delivery. You can make your first purchase even CHEAPER if you find our special PROMO CODE (highlighted in green) hidden in this article and get a 20% DISCOUNT.
Check out our most popular
Diablo 4 Boosting services

offered at the best market price:
What are Legendary Items in Diablo 4?
For those who are new to Diablo 4, let us clarify an important point. Apart from Legendaries, there are other Diablo 4 gear types, such as:
Common;
Magic;

Rare;

Legendary;

Unique.
While the first three categories become are only interesting for players of lower levels, Legendary and Unique items are what higher-level players prefer to wear. Nonetheless, acquiring Unique gear is too challenging, and not many people are ready to spend so much time in the game for that. On the other hand, Diablo 4 Legendary items drop rate is noticeably higher, as there are many sources of them scattered throughout Sanctuary.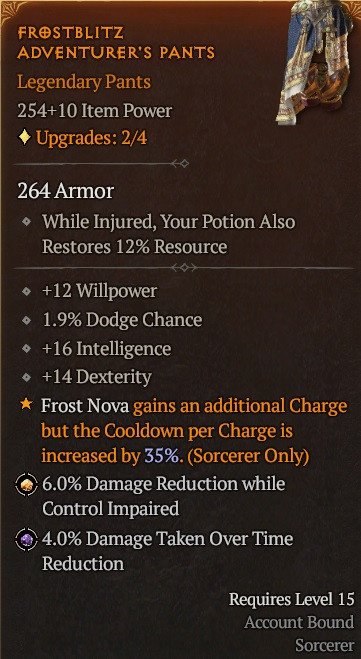 As you can see from the screenshot above, Diablo 4 Legendary items feature higher stats and special Legendary Aspects. Depending on the situation, the latter can be specific to your class only or benefit any class in the game. For example, you can see the pants giving the Sorcerer another charge of Frost Nova yet this item cannot be equipped by any other class. Having the right Legendary Aspect can radically change the game flow and help you defeat enemies much faster and effortlessly.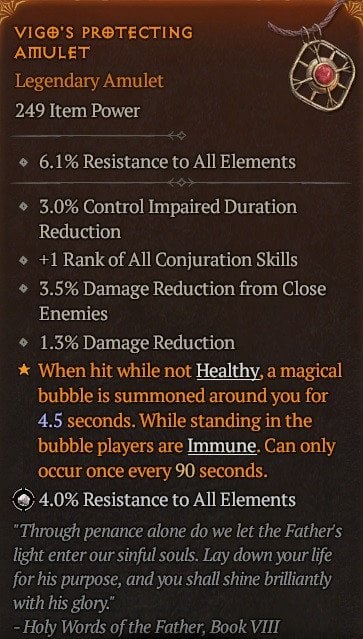 The screenshot above is an example of a Legendary item that can be equipped by any class. As a rule, the provided effect is not that powerful compared to what you can get from class-specific Legendaries yet it is still quite strong. In the end, having a shield surrounding you and absorbing all incoming damage for 4.5 seconds sounds impressive, right?
If you are tired of leveling up on your own and wish to get to the endgame content quicker, we have a solution for you. By ordering our Diablo 4 Powerleveling service, you can be sure our professional players will boost your character in a blink of an eye. We offer fair prices and guarantee the fastest result! BLOG20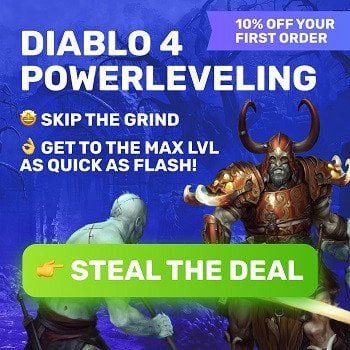 How to Farm Legendary Items in Diablo 4
As we stated earlier, there are many ways you can get Legendary items from. Starting from cellars you will encounter while exploring any region to massive World Boss fights. There are sources of acquiring Legendary gear for players of all levels. Keep reading the article further to find out more about every Diablo 4 Legendary items farm method we have prepared for you. After that, you can be sure that you will find the desired gear you have been looking for so long.
The Best Way to Farm Diablo 4 Legendary Items - Helltide Events
For those of you who have a higher level and already unlocked World Tier 3: Nightmare, Helltide Events are the best source of Legendary items. If you still wonder where to find Diablo 4 Legendary items, this is your go-to option. There are several reasons for that:
Helltide Events

spawn frequently;
You can obtain

Aberrant Cinders,

the unique type of currency used to open

Tortured Chests;

The chance of obtaining a

Legendary

item is higher.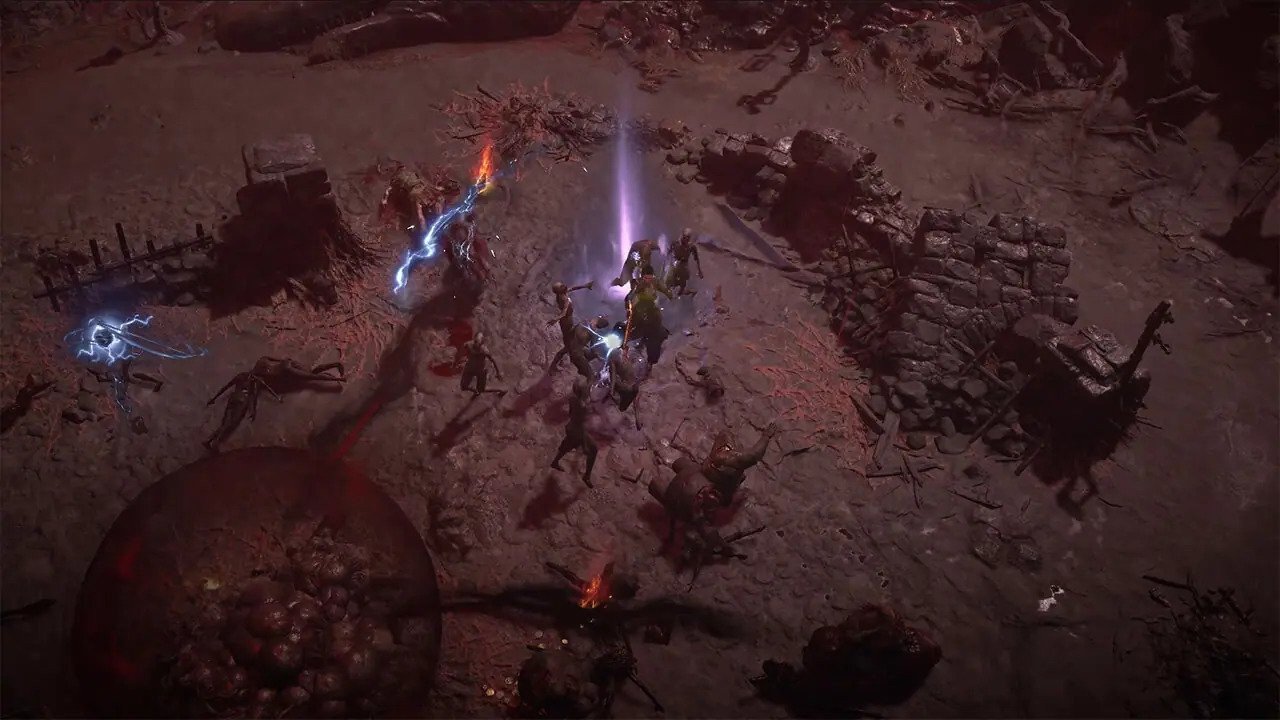 So, once you have unlocked World Tier 3, you will see Helltide areas spawning on your map. They stay active for 60 minutes and it is highly recommended that you enter them ASAP. Farming mobs inside these areas grants you Cinders, which can be used later to open Tortured Chests. The latter contains rare drops, including Legendary items. The only downside of this farming way is that it only suits players of higher levels. Worry not, as the next method is perfect for beginners!
If you do not have enough time to farm Cinders yet still wish to open those precious chests with generous loot, we have a solution just for you. By ordering our Diablo 4 Cinders Farm service, you can get them as many as you want at the most attractive price. We guarantee the result and the fastest delivery!
Participating in World Events
For lower-level players, we highly recommend that you pay attention to farming World Events. One of the best Diablo 4 Legendary items locations for this purpose is situated right near Kyovashad and is called Radiance Field Cemetery.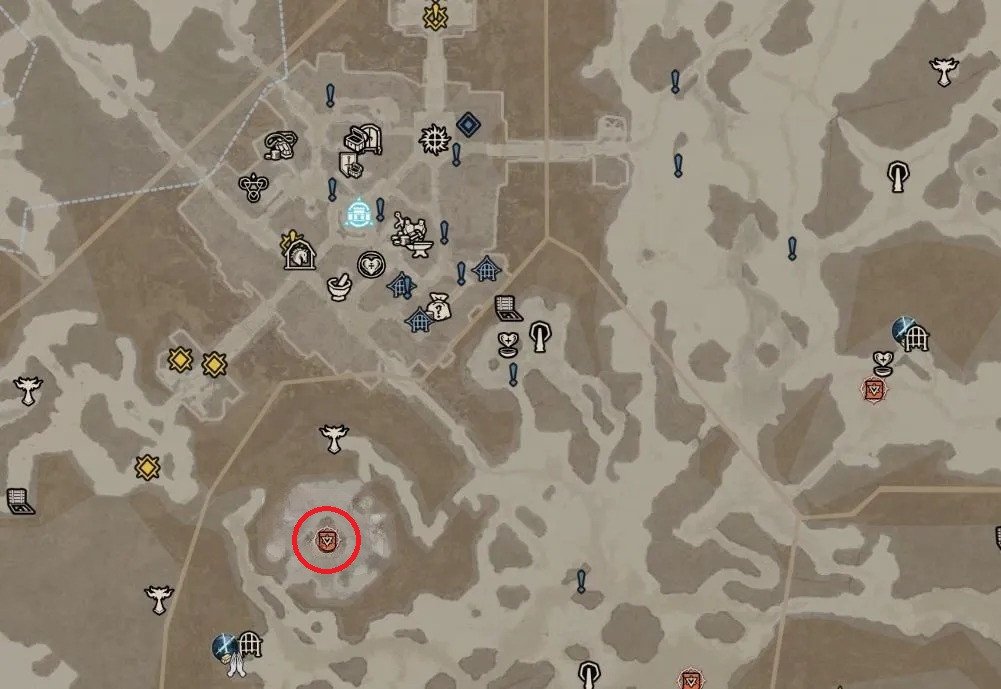 It represents a quick event where you need to protect a spot from incoming waves of mobs. Since it is so close to Kyovashad, you can use your portal to return to the city and come back to the place where the World Event is held and the latter should be reset. You can repeat this again and again, as there is a pretty high chance of looting a Legendary item every time you complete it successfully.
On top of that, you will receive a bunch of Murmuring Obols, which can be used later to gain even more Legendary items. This is probably the quickest and most effortless way of farming Legendaries in Diablo 4, especially if you are between levels 20-35 or around that mark.
Clearing Out Dungeons
To ensure a steady supply of Legendary items, your focus should be on exploring dungeons. While they may not offer the same level of rewards as completing Helltide Events, dungeons provide a more manageable solo experience with less time needed to finish the activity. Easily identifiable on the map by gate symbols, these self-contained areas are separate from the world map and teeming with enemies that must be vanquished.
Typically, dungeons consist of multiple objectives, often involving the elimination of adversaries in various creative ways. Within each dungeon, you will frequently stumble upon resplendent chests brimming with valuable loot. Additionally, the majority of dungeons feature a formidable boss, known to have an elevated drop rate for Legendary items.
When looking for the most profitable dungeon to farm Legendaries, choose the one that requires you to collect Animus from Animus Carriers. By picking a dungeon like this, you can be sure there will be tons of Elites, which drop Legendary items with a higher chance.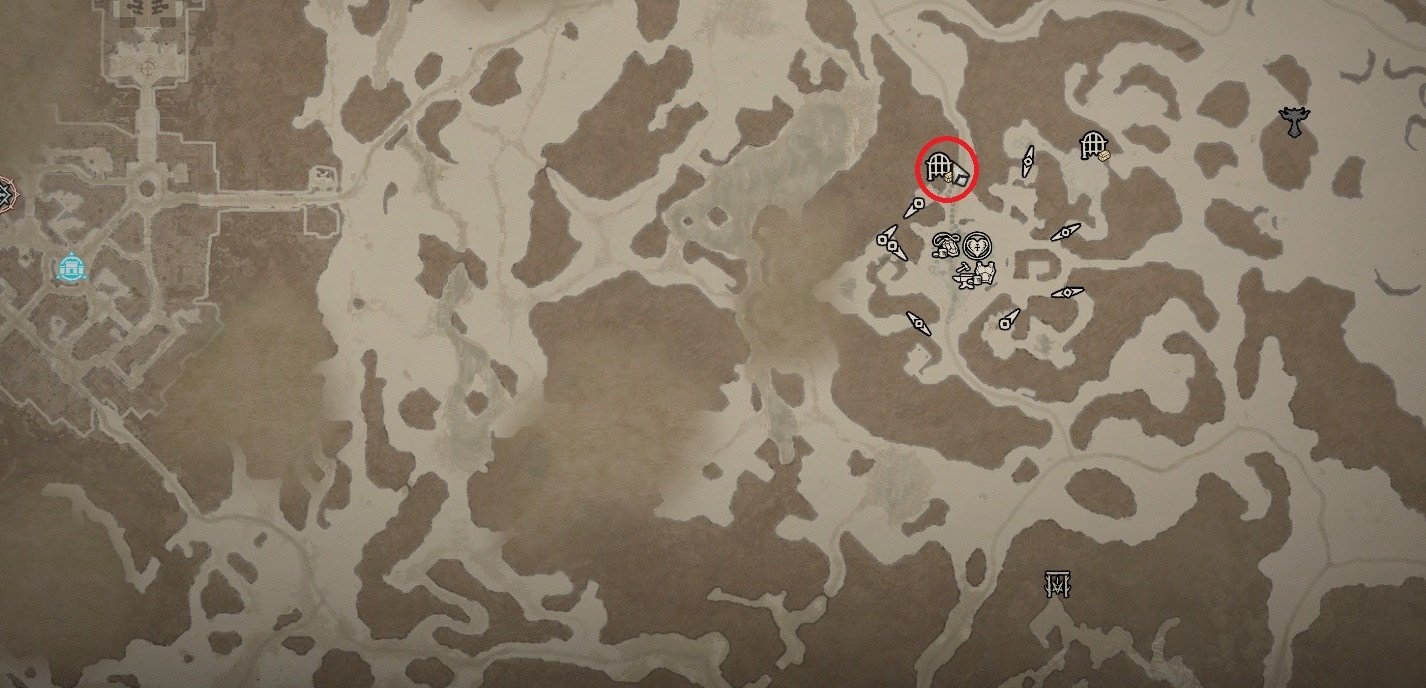 In the screenshot above, there is an example of a dungeon like this. It is called Anica's Claim and can be found in Fractured Peaks east of Kyovashad. To unlock this dungeon, you need to liberate the Malnok Stronghold nearby. Make sure you are at least level 20-22 to defeat all enemies you encounter in this Stronghold. On top of that, having Elixir of Cold Resistance can help you clear out this Stronghold easier, as most enemies (including the final boss) deal Cold damage.
If you struggle to finish a particular dungeon run or simply do not have time to grind it over and over again, we have a solution for you. By ordering our Diablo 4 Dungeon Carry service, our professional players will gladly complete a dungeon of any difficulty for you. We offer the most attractive market price and guarantee the fastest completion time.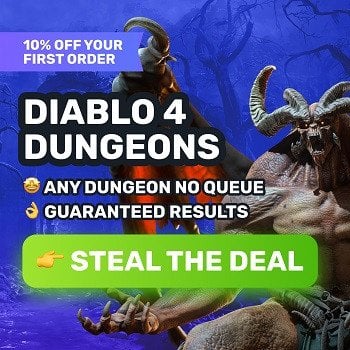 Slaying World Bosses
There are currently three World Bosses in Diablo 4 scattered around Sanctuary. All of them provide players with a chance of looting multiple Legendary items after every kill. The first World Boss you are more likely to encounter is Ashava the Pestilent. This formidable creature lives under thick layers of ice in the Crucible Area, Fractured Peaks. Slaying Ashava or any other World Boss is a truly challenging task, as they have a ton of HP and deadly abilities that can literally one-shot a player.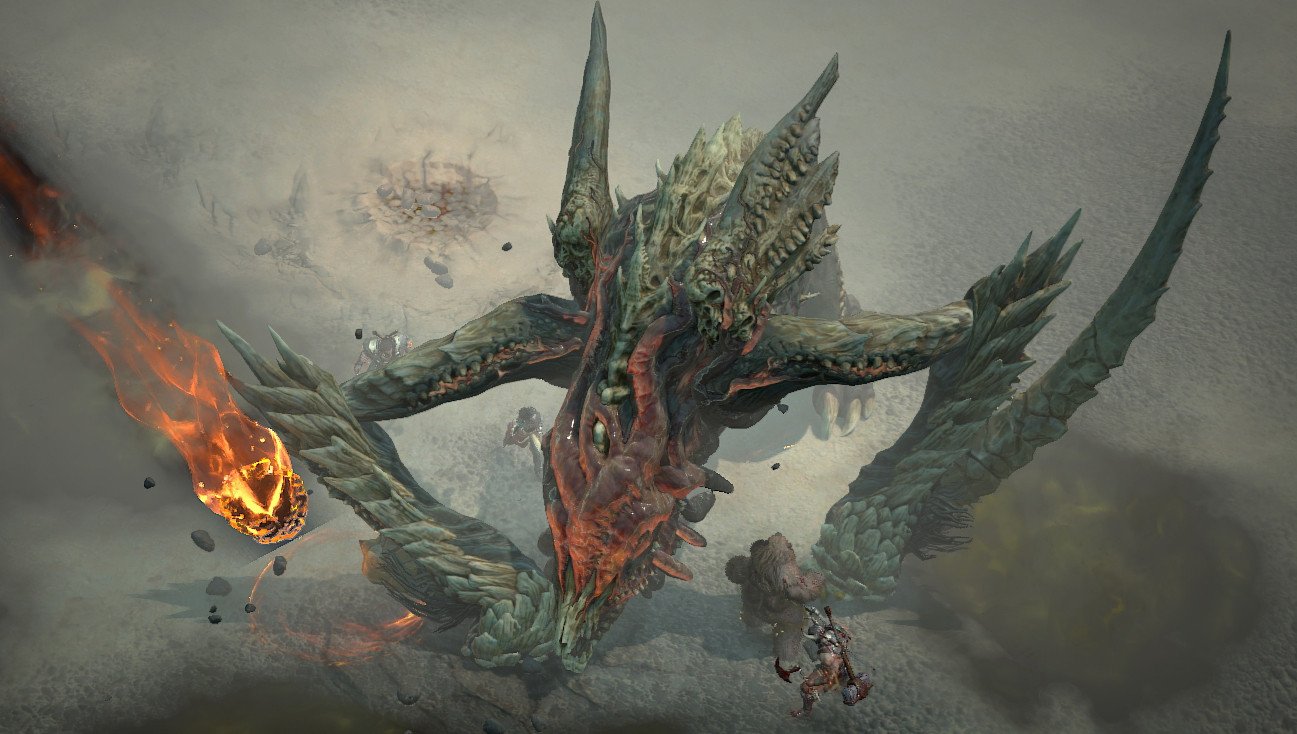 On top of that, killing a World Boss solo is practically impossible and you will have to group up with your friends or other players most of the time. Another downside of farming World Bosses to loot Legendary items is the fact they spawn quite rarely. For instance, Ashava spawns every three hours, which is not that often, especially if you cannot play at that particular moment.
If you cannot defeat Ashava, our Diablo 4 Ashava Guide can help you beat her down. If you still cannot succeed in outbattling any World Boss, make sure to check out our Diablo 4 World Boss Carry service. By ordering it, you can be sure our professional players will slay any boss for you. We guarantee the best market price and the fastest completion time.
Exploring Fields of Hatred
Yes, you have read it correctly. While many players consider Fields of Hatred to be PvP-only zones, they act as a great source of Legendaries. The reason for this is that you can often encounter Elites while wandering around Fields of Hatred. Defeating these enemies will usually result in receiving at least one Legendary item.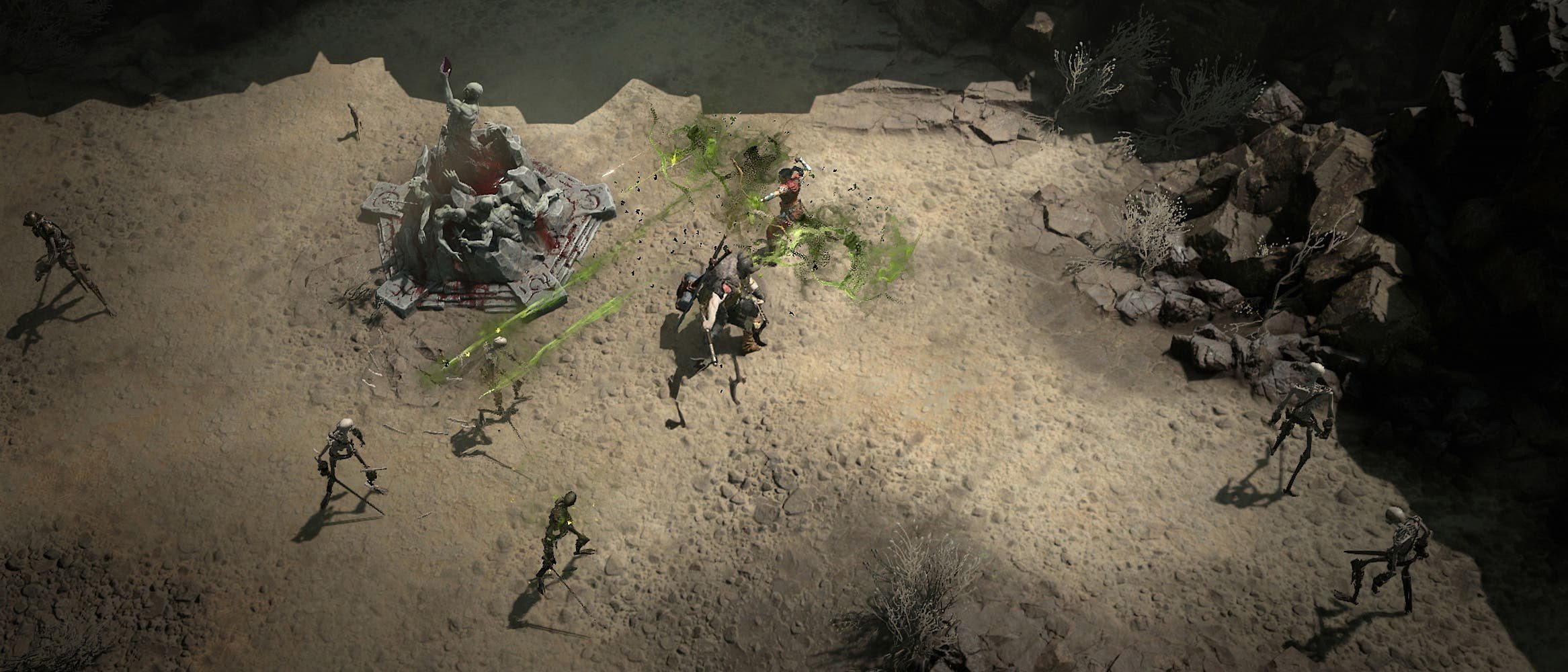 If you think you will be inevitably killed by other players, we recommend disabling PvP mode. In this case, no one will attack you and you can safely focus on farming your precious Legendaries.
A lot of players who spend most of their time exploring Fields of Hatred have noticed another interesting fact. The chance of encountering a Treasure Goblin in these zones is much higher. If you are really lucky, you can even find multiple Treasure Goblins but this happens extremely rarely.
Gambling with Murmuring Obols
We have already mentioned Murmuring Obols when describing World Events as one of the ways to obtain this type of currency. It is high time to shed light on this topic and tell you more about it. After completing a World Event, you can expect to receive 20-40 Obols. The exact amount depends on how well you have performed and whether you have managed to complete the mastery objective.
After acquiring enough Obols, you should make your way to Purveyors of Curiosities. This NPC can be found in all regions of Sanctuary and is usually located in major towns. By interacting with this NPC, you can use your Obols to gamble, hoping to get a Legendary item. We have made rough calculations and can assume you have a 1-to-6- chance of winning a Legendary item.
Depending on what gear piece you choose to gamble for, you will have to spend around 120-300 Obols to get one Legendary guaranteed. Using this farming method as the only one is not the best idea but it can help you obtain a Legendary or two from time to time.
Down below, you can see a table covering details on where to find all Purveyors of Curiosities in Diablo 4.
| | | |
| --- | --- | --- |
| NPC Name | Location | Region |
| Lizveth | Kyovashad, Desolate Highlands | Fractured Peaks |
| Rodyar | Yelesna, Gale Valley | Fractured Peaks |
| Fideg | Cerrigar, The Emerald Chase | Scosglen |
| Elbek | Ked Bardu, Kotama Grasslands | Dry Steppes |
| Aldai | Jirandai, Untamed Scarps | Dry Steppes |
| Ostaf | Gea Kul, Southern Expanse | Kehjistan |
| Evenja | Zarbinzet, Umir Plateau | Hawezar |
| Seni | Backwater, Forsaken Coast | Hawezar |
As you can see, there are 8 Purveyors of Curiosities in total. If you still have trouble finding them, check out a detailed map below.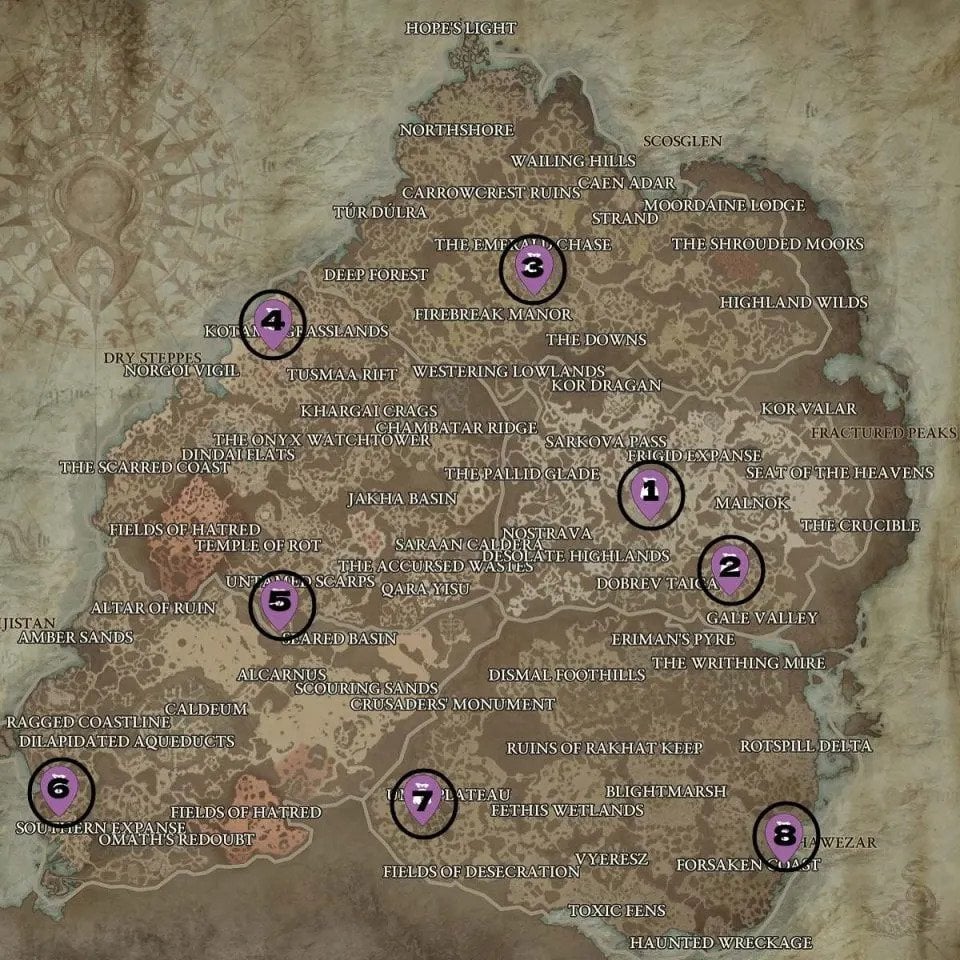 After you get your hands on the desired Legendary item, you will need quite a lot of gold to upgrade it at the Blacksmith. If you do not have the required amount and have no time to farm it manually, we are here to help. You can Buy Diablo 4 Gold with our company's help and get it delivered in a blink of an eye!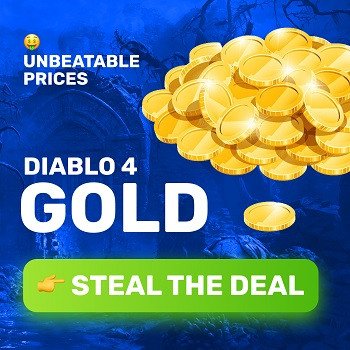 Looking Inside Cellars
When exploring Sanctuary, you can occasionally encounter cellars, identifiable by their trap door icons. These one-room dungeons offer encounters with numerous enemies and occasional quests. While they may not be as popular for farming compared to traditional dungeons, they still hold the potential for incredible rewards.
It is true, cellars are less efficient for farming Legendary items in Diablo 4. However, when playing at World Tier 3 or higher, there is a small chance of encountering up to three Treasure Goblins within a single cellar. As they have no escape routes, you can kill them guaranteed and obtain a couple of Legendaries for sure. The only problem here is that cellars are quite problematic to reset. For now, there is only one way to reset a cellar:
Join a party as the leader;

Clear out a cellar;

Leave the party;

Make your way out of the cellar;

See if it has been reset.
A great cellar can be found outside of Kyovashad, near the World Event location. Combining both of these methods, you can keep farming Legendaries non-stop. Even though this cellar is easy to find, here its exact location marked on the map.

If you do not get the desired item right away, do not worry. At the very least, you will amass a wealth of lesser gear and gather Murmuring Obols, essential for gambling with Purveyors of Curiosities we mentioned earlier.
Conclusion
Fellow heroes, this marks the end of our Diablo 4 Legendary items farming guide. We hope you had a fun time reading it and learned a lot of new stuff. Knowing the best locations and farming methods will greatly help you acquire Legendary items needed to succeed in endgame activities.
By combining the most efficient strategies described in the text, you can significantly increase the chance of finding a lot of Legendaries to wear yourself or salvage them at the Blacksmith. Make sure to stay with us, as we will keep updating this article and share new ways of farming Legendary items in Diablo 4. Good luck and see you in Sanctuary!
F.A.Q.
Are there Legendary items in Diablo 4?
Legendary items in Diablo 4 serve as one of the most powerful gear types players can get their hands on while exploring Sanctuary. The distinct feature of Legendary items is the fact they have Legendary Aspects, which significantly boost your damage output, survivability rate, or enhance your class's abilities.
How do you farm Legendary items in Diablo 4?
As for now, the most efficient way to farm Legendary items in Diablo 4 is to grind Helltide Events. To unlock this activity, you need to play at World Tier 3 or higher.
How often do Legendary items drop Diablo 4?
While no one knows the exact Legendary items drop rate, getting them is much easier compared to Unique items.
What is the best area to farm Legendary items in Diablo 4?
It depends on what type of activity you prefer and what level you are. High-level players prefer to farm Legendary items in Helltide Events. Lower-level players usually go for World Events like Radiance Field Cemetery located near Kyovashad.
What is the fastest way to get Legendary items in Diablo 4?
Farming World Events is the fastest way to get Legendary items for low-level players. Those who have unlocked World Tier 3, should focus on farming Helltide Events.
Where to buy Legendary items in Diablo 4?
The easiest way to buy Legendary items in Diablo 4 is to use our Diablo 4 Legendary Items Farm service. By ordering it, you can get the required number of Legendaries guaranteed.
Where can I farm Legendaries in Diablo 4?
We have listed all the best areas for farming Legendaries in Diablo 4 earlier in our guide. Make sure to read about the ones you enjoy most in detail.
What is the drop chance of Legendary weapons in D4?
Getting a Legendary weapon in D4 is a true challenge. It requires a lot of time and non-stop farming to obtain one. The reason for this is that exactly weapons boost your character's damage output as nothing does.