Fellow heroes, are you ready to test your skills? Then, prepare to face one of the most daunting challenges in Diablo 4. You have guessed it right, we are talking about World Bosses. To be exact, we are going to focus on the first boss you will encounter while exploring the Fractured Peaks, it is Ashava the Pestilent. With the help of our Diablo 4 Ashava boss guide, you will deal with this deadly boss with no problem.
After reading this article, you will learn the best strategy to beat Ashava the Pestilent. On top of that, we will share Diablo 4 Ashava location, possible drop, and spawn time. Additionally, we will cover Ashava the Pestilent mechanics to let you prepare for the fight in advance. Brace yourself for an epic battle, as you will obtain unique loot that is worth every effort spent.
IMPORTANT NOTE: At SkyCoach, you can also Buy Diablo 4 Boost at the lowest prices and with the fastest delivery. You can make your first purchase even CHEAPER if you find our special PROMO CODE (highlighted in green) hidden in this article and get a 20% DISCOUNT.
Check out our most popular
Diablo 4 Boosting services

offered at the best market price:
Diablo 4 Ashava the Pestilent Location
As we have already mentioned, Diablo 4 Ashava spawn location is in the Fractured Peaks. To be more exact, the boss can be found in the Crucible area. The latter represents a frozen lake on the far right side of the map. To ensure you get there ASAP, use the following Waypoints:
Bear Tribe Refuge;

Yelesna.
Not to get lost, you should pin and navigate to the World Boss icon on your minimap. It looks like a rhombus with a small triangle inside of it. Once you enter the area, you will see a notification on your screen. It will inform you that you have joined a World Boss battle. After that, you will start seeing other players (up to 12 in total). Make sure to follow them and stay as a group after you see Ashava erupts from her nest and heads toward you.
If you cannot defeat Ashava the Pestilent or any other World Boss no matter how hard you try, we have a solution for you. By using our Diablo 4 World Boss Carry service, our professional players will gladly deal with any boss for you. The same goes for dungeons, as we have Diablo 4 Dungeon Carry service to offer. All that comes at the most attractive price and with a guaranteed result.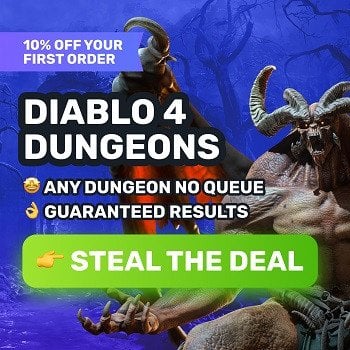 Health Bar & Stagger Bar Explained
After you enter a boss battle, you will see Ashava's health bar divided into 4 breakpoints. Each breakpoint indicates a separate fight phase. As you have probably guessed, each phase is going to be more challenging compared to the previous one. At the same time, you will see healing vials dropping from Ashava after you complete one phase and proceed to the next one.

Right beneath the health bar, you can see a stagger bar. The latter can be filled with Crowd Control (CC) abilities used against the boss. They will not have their usual effect yet will fill this bar instead. Once it is full, Ashava will be immobilized for 12 seconds, dealing no damage at all. During this time, your team needs to deal the highest damage possible. On top of that, Ashava will lose her arm blade after being staggered and will be weakened for the rest of the fight. BLOG20

Use this feature to your advantage, as it is practically impossible to defeat Ashava D4 in a direct fight. As a rule, you will deal most of your damage during her being staggered.
Diablo 4 Ashava Spawn Time
Depending on your time belt, some Ashava spawns will be more or less friendly to you. However, this boss spawns every 3 hours and you will always have a chance to participate in a glorious fight against her. If you wonder what Diablo 4 Ashava spawn time is, you will see a notification 10 minutes before Ashava spawns, having a timer on the right side of the screen.
It signals that it is high time to make your way to the Crucible area. You need to be there before the timer reaches 0:00 or you will not be able to participate in the battle. After the fight starts, another timer will pop up on your screen. It says you only have 15 minutes to defeat Ashava or she will return to her nest and you will get no loot.
Before you try your skills and face off against Ashava, we highly recommend buying better gear. To do this, you will need quite a lot of gold, which can be difficult to find or too time-consuming to farm. Therefore, we offer you to Buy Diablo 4 Gold with our company's help. We guarantee the best market price and the fastest delivery time.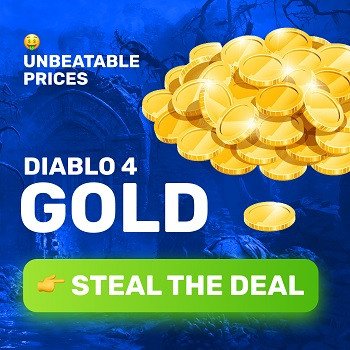 Ashava the Pestilents Mechanics
As with all in-game bosses, you will have a range of Ashava's abilities to play around. Some of them are easy to learn and counter while others present a significant level of threat to even the most skilled players. To make things easier for you, we have prepared a table describing every Ashava's ability. This will let you prepare for the fight in advance and you will be aware of what abilities prove to be the most dangerous.
Ability Name

Threat Level

Description

Double Swipe

High

Unleashes a devastating onslaught by carving the ground in a sweeping motion not once, but twice. The first sweep covers a complete

360-degree

arc, followed immediately by a second sweep spanning

180 degrees.

This merciless assault inflicts tremendous damage within a wide radius. When you see the ominous start-up animation for this attack, swift and decisive action is essential - run! Do

NOT

try to re-engage too soon and always remember about the second sweeps.
Leap

High

With astonishing agility, Ashava the Pestilent launches into a powerful leap, aiming to tackle and potentially

knock down

her target. This deadly maneuver is preceded by a distinctive pouncing stance. To evade the immense damage inflicted by this attack, it is crucial to avoid positioning yourself directly in front of her. React swiftly and tactically by

maneuvering

to any direction except directly facing Ashava, thereby eluding the devastating consequences of her leap.
Ground Pound

High

Ashava delivers a two-part attack: a ground pound followed by a swift swipe that hits both in

front

and

behind.

The pound pulls you in, while the swipe deals massive damage. The key to avoiding this attack is to use the animation as a cue and reposition yourself to evade both the pull and the damaging swipe.
Acid Spit

Low

The boss releases three toxic blobs onto the battlefield, which persist for a duration of

20 seconds.

These poisonous entities pose an ongoing threat to anyone who ventures too close.
Bite

Low

Ashava's

melee range attack

consists of

four

consecutive biting strikes. Each bite lands swiftly, but it is the final bite that delivers a more substantial animation and inflicts increased damage. Beware of this escalating assault and be prepared to

react accordingly

to mitigate the heightened threat posed by the concluding bite.
Once you have learned more about Ashava the Pestilent mechanics, it will be significantly easier to face off against her. The key to victory is to react to her abilities' animations and avoid getting hit by the high-threat abilities. At the same time, you want to be of the highest level possible to deal with Ashava easily. To get to the maximum level ASAP, you can always use our Diablo 4 Powerleveling service and get to the level cap with no problem. We guarantee the best market price and the fastest completion time.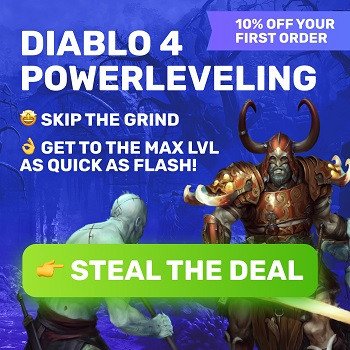 Ashava the Pestilent Drop
Despite being a challenging foe to beat, Ashava's drop is not always too generous. However, you will always get x1 Scattered Prism after defeating the boss, which is the main reason why people participate in this battle. Since Ashava's loot drop pattern is different, it is particularly difficult to predict what rewards you will get for killing her. However, here is an approximate list of what Ashava the Pestilent drop you can receive:
x3-5 items

of different Rarity;

x1 Scattered Prism,

which is used to add sockets to items at the

Jeweler;

x4 piles of Gold;

x1 Ashava's Spoils,

containing

Legendary

Armor or Weapons, as well as

Crude Gems

and several piles of Gold.
It is important to mention that the Ashava's Spoils drop is not that high and you will not get it after each victory. However, it usually contains better loot and is worth farming this boss for many times.
Tips on How to Beat Ashava the Pestilent
This part of our article is devoted to the most crucial tips, which can help you defeat Ashava with minimum effort. Make sure to use them in battle, as they will let you stay alive longer and deal higher damage:
Poison-resistant gear is a must-have.

Most Ashava's attacks deal

Poison

damage and can literally destroy you if you are not wearing poison-resistant equipment;

Understanding the mechanics.

Now, you know the way health and stagger bars work. Use this information to make the fight easier, as you will have healing vials dropping from time to time. Besides, staggering the boss is the perfect time to deal the highest damage possible;

The level of your party matters.

If you see most of your party members have lowers levels than you expected, you can leave the area and come back a few seconds later. You will load into a different instance and have different people fighting on your side;

Analyze your mistakes.

If it is your first time fighting Ashava, you will die often. The reason for this will be her deadly attacks you cannot counter or play around. However, as you keep playing more and more, you will learn not to make the same mistakes and will definitely slay the boss with no problem;

Gather friends.

Trying to kill Ashava with a group of random people is possible. Nonetheless, you are not likely to communicate with your team too well. So, it is better to bring your friends and defeating the boss will be easier.
Conclusion
Facing off against Ashava the Pestilent in Diablo 4 is a true test of skill and strategy. With her treacherous attacks and formidable presence, Ashava demands careful planning and coordination from players. By understanding and mastering the art of evading her devastating attacks, you can prevail in this challenging encounter.
Defeating Ashava presents a chance to obtain exceptional rewards. While the specific loot that Ashava drops may vary, expect to find valuable items such as unique weapons, armor pieces, and gold that can enhance your character's power. Additionally, the boss may drop valuable crafting materials and resources that can be utilized for further advancements.
We hope you had a fun time reading our Diablo 4 Ashava boss guide and have learned a lot of new stuff. Make sure to stay with us, as we will keep updating this article if any changes occur. Stay safe and we will see you in Sanctuary!
F.A.Q.
How do you beat Ashava the Pestilent?
By dodging Ashava's deadliest attacks and staggering her as often as possible, you can beat the boss with no problem.
How do you weaken Ashava in Diablo 4?
To weaken Ashava in Diablo 4, you need to hit her with CC abilities and fill a stagger bar to the full. Once you do this, the boss will be immobilized for 12 seconds and will deal no damage.
How often does Ashava spawn Diablo 4?
Ashava spawns every 3 hours.
What do you get for killing Ashava in Diablo 4?
Killing Ashava grants you a chance to receive legendary gear pieces, as well as tons of gold. Finally, you can be lucky enough to obtain Ashava's Spoils, which do not drop that often.
What does Ashava drop?
Ashava drops gold, legendary items, and Ashava's Spoils.
What level should I be to fight Ashava?
A short answer – the higher, the better. However, Diablo 4 has a level scaling feature meaning Ashava will be of your level when you fight her.
What level is the Ashava world boss?
It depends on your own level first of all. The reason for this is that Diablo 4 has a level scaling feature, meaning Ashava's level will be the same as yours.
Where is Ashava located?
Ashava is located in the Crucible, which is an area on the eastern side of the Fractured Peaks.
Where is Ashava the Pestilent Diablo 4?
Ashava's nest can be found in the Crucible. This is an area located on the eastern side of the Fractured Peaks.