Embarking on a treacherous journey through the dark and twisted world of Diablo 4 requires not only skill and determination but also the right gear to face the horrors that await. In our comprehensive Diablo 4 gearing guide, we will delve into the intricate art of acquiring the coveted Best-in-Slot (BiS) gear.
Whether you are a seasoned Diablo veteran or a newcomer to the series, understanding the strategies and pathways to obtain BiS gear is vital for maximizing your character's potential. From leveling phase to endgame activities, we will explore the key steps and methods that will guide you on your quest for unparalleled power. So, sharpen your blades, ready your spells, and let us dive into the realm of Diablo IV to discover the secrets of obtaining BiS gear!
Check out our most popular
Diablo 4 Boosting services

offered at the best market price:
Diablo 4 Gearing System Explained
The entire Diablo 4 gearing system revolves around a non-stop process of upgrading your current gear. This process starts right after you enter the game and continues forever. You will be getting tons of items of different rarities, each having various effects. Collecting a set of BiS items is your main goal and you will have a lot of sources to achieve it.
As you keep reading our Diablo 4 gearing guide, you will find out what item rarity tiers are presented in the game. We will also share a few examples of what stats can be found on your gear. Finally, we will provide a detailed guide on how to gear up in Diablo 4 right after the game's launch. If you wish to learn all this and more, stay tuned and keep reading the article!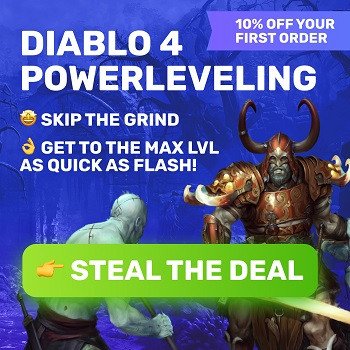 Diablo 4 Gear Tiers
When it comes to collecting BiS items, you should know what equipment rarity categories are presented in the game. Down below, we have enlisted all Diablo 5 gear tiers we will have at launch. For your convenience, we have also attached image examples:
Common items are the most widespread yet the least powerful gear type you can find in the game.
Color: White
Maximum affixes: 0
Tradable: Yes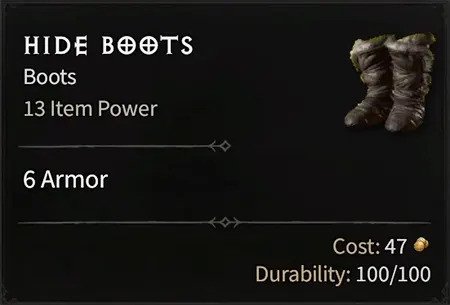 Magic

items serve as a middle option on your way to higher-tier gear and are usually used throughout the early game.
Color: Blue
Maximum affixes: 1
Tradable: Yes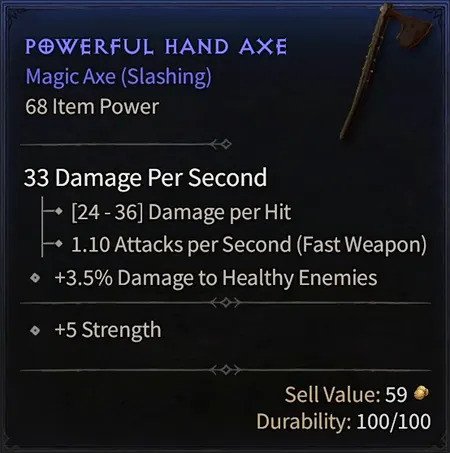 Rare

items with the proper affixes can be used for quite a long time and prove to be powerful in the mid game.
Color: Yellow
Maximum affixes: 3
Tradable: Yes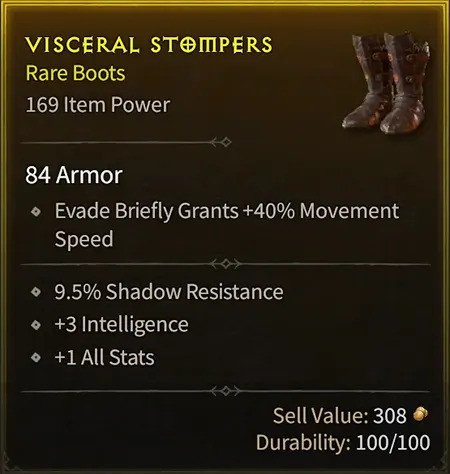 Legendary

items have a special Legendary affix, which is the main reason players are hunting for this gear type.
Color: Orange
Maximum affixes: 5 (4 regular + 1 legendary)
Tradable: No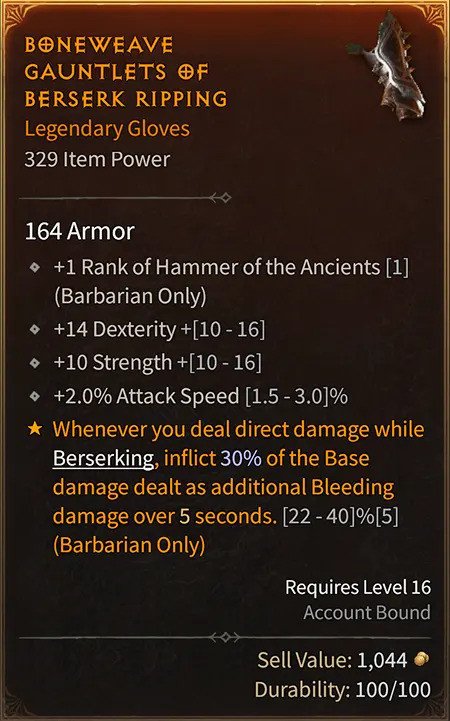 Unique

items feature a Unique affix, which is even stronger than a Legendary one and is usually class-based.
Color: Tan
Maximum affixes: 5 (4 regular +1 unique)
Tradable: No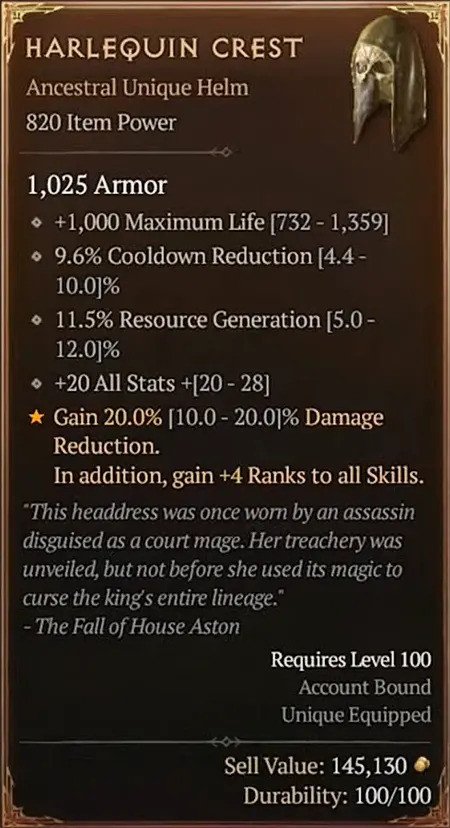 Judging by the list, Unique items are going to be the most powerful in the game. However, they will be extremely rare and getting them will be a true challenge. In fact, players can only hope to get 1-2 Uniques during each season. On top of that, you can hope to obtain Unique item only after you get into World Tier 3.
To ensure you gear up smoothly and quickly, you will need tons of gold. Farming it takes a lot of time, which you are not likely to have at the game's launch. Therefore, it is much easier to Buy Diablo 4 Gold with our company's help. We guarantee the best market price and the fastest delivery.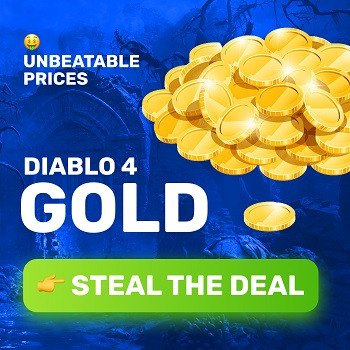 What is Sacred & Ancestral Gear in Diablo 4
After you get into World Tier 3, you will get a chance to obtain not only Unique items but Sacred and Ancestral ones as well. Starting with Sacred ones, they are going to be a better version of basic-tier items. For example, you can hope to find Sacred Unique items, which are going to be around 20% better than its original version. The same applies to Rare and Legendary tiers as well.
The idea is quite similar after you get into World Tier 4. You will have a chance to obtain Ancestral items. They are a higher tier past Sacred ones. So, you would have Base Legendary items, Sacred Legendary items, and Ancestral Legendary items. This is just an example, they can of other tiers as well. However, at this point of the game, items of a lower tier than Legendary do not look too competitive.
There is one important thing to keep in mind with all that. You CANNOT apply a Legendary Aspect you have extracted from a Base Legendary item and insert it into a Sacred one. If you wish to do this, you need to find a Sacred Legendary item, extract its Legendary Aspect, and then apply it to the item from the same rarity pool.
So, as you can see, there are a lot of stages for you to pass before you can finally get your hands on BiS gear. On top of that, you should remember that jumping from one World Tier to another means you will be getting not only better rewards but fighting more dangerous enemies as well.
Diablo 4 Gear Stats Overview
When it comes to Diablo 4 gear stats, we are not going to focus on this topic too much. The game developers have done their best to make this system as straightforward as possible. To put it shortly, you will have Core stats and Non-Core stats present in the game. Starting with the first category, the four Core stats are as follows:
Strength;

Intelligence;

Willpower;

Dexterity.
Depending on what class you are playing, one of these stats will be your primary one and will grant the highest boost. For example, Barbarians benefit from Strength most, as it increases their overall damage output and so on. Gaining a level gives you +1 to each of these four stats. You can also discover Altars of Lilith to gain +2 to one of these stats and apply this buff to all existing and future characters on your account. Finally, you can wear specific armor and jewelry to get more of these stats as well.
As for Non-Core stats, they can be obtained from weapons, amulets, and armor. We are not going to share the entire list of all these stats, as it is too large. To give a full understanding of what they can be, we have prepared a few examples below:
Attack Speed;

Dodge Chance;

Critical Strike Chance;

Maximum Life;

Resistance to Elements.
This is just a handful of these stats, as there are tons of them you are going to encounter throughout your journey in Diablo 4. Getting the best equipment pieces is just one part of your path to becoming the strongest hero on your server. First of all, you need to achieve the level cap (100), which is a challenging task to complete. If you wish to skip this grind, you can rely on our Diablo 4 Powerleveling service. We guarantee the fastest completion time and the most attractive price you can only find on the market.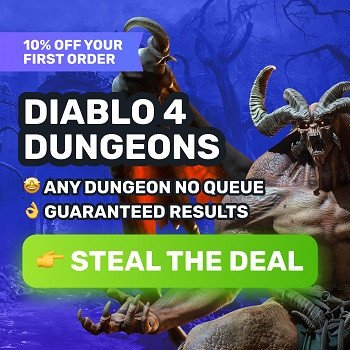 Diablo 4 Gear Affixes Overview
When striving to collect BiS items, it is also crucial to pay attention to what affixes they have. There are tons of Diablo 4 gear affixes available in the game already, and this list can only become larger with future patches. The 3 major affix categories are as follows:
Offensive;

Defensive;

Utility.
NOTE: Depending on a gear slot, it may have a specific affix type. For example, weapons CANNOT have Defensive affixes at all. At the same time, armor pieces obviously CANNOT have Offensive affixes instead.
To make it completely clear for you, check out the following table.
| | | | |
| --- | --- | --- | --- |
| Gear Slot | Offensive | Defensive | Utility |
| Armor | - | + | + |
| Jewelry | + | + | + |
| Weapon | + | - | + |
Examples of Offensive Affixes:


+ X% Damage to Crowd-Controlled Enemies;
+ X% Damage to Elites;
+ X Rank(s) to All Skills;
+ X% Fire Damage.


Examples of Defensive Affixes:


+ X Max Evade Charges;
+ X% Damage Reduction;
+ X% Reduced Potion Cooldown;
+ X% Resistance to All Elements.


Examples of Utility Affixes:


+ X% Mana Stolen per Hit;
+ X% Cooldown Reduction;
+ X% Bonus Experience;
+X% Extra Gold from Monsters.
Depending on your class and build, you will quickly figure out what affixes suit your playstyle most. They will be playing a crucial role throughout the entire game whether you are only starting out or participating in endgame content already. So, pay attention to what affixes your gear has and choose the best alternatives to unleash your character's full potential.
How to Gear Up in Diablo 4 Fast
This section of our Diablo 4 gearing guide shares tips on how to get geared up in Diablo 4 quickly. It is an important topic to discuss, as all players will strive to obtain the best equipment pieces after the game's launch.
However, the game developers have made this process a bit easier, as they have removed the set system. While some players consider it a huge drawback, others are happy with the fact we are not going to farm Diablo 4 gear sets in this part of the franchise.
NOTE: This system is not going to be added to the game right after its release. Though, the game developers have stated that this system can make a return with future patches and expansions.
Right now, let us share a few important tips concerning the gearing process in Diablo 4:
Progressing through the campaign.

As you keep exploring new in-game zones and complete more challenging quests, you will obtain better gear. Therefore, focus your attention on completing the main campaign first of all. This will provide you with decent gear pieces and you will also unlock end-game zones to farm BiS items in the future;

Farming world bosses.

Once you get to level 20 and above, we highly recommend that you start farming World Bosses. They are a great source of top-rank gear since a single boss can drop up to 6-9 Legendary items. The only problem here is that you cannot slay a World Boss all alone. To succeed in this content, you need a team of reliable players who know how to play this game;

Completing dungeons.

This type of content is also hugely rewarding and is often considered the most fun one according to many players. Besides, dungeons are repeatable and can be completed many times. Each time you do this, you will get unique rewards that cannot be obtained any other way.
Once the game is available, we are going to share more tips of practical use. However, you will have to participate in various endgame activities anyway. Therefore, you definitely want to check out our Diablo 4 World Boss Carry and Diablo 4 Dungeon Carry services. Our professional players will gladly slay any boss you cannot defeat and complete any dungeon you are stuck at. We offer the best market price and guarantee the result.
Other Articles to Read
If you are new to the Diablo 4 universe, make sure to check out our other guides as well. For example, we have Diablo 4 Codex of Power Guide available here. To learn more about the Renown system, you should read our Diablo 4 Renown Guide. Finally, if you wish to master the art of PvP, our Diablo 4 PvP Guide is at your service.
Conclusion
Fellow heroes, this marks the end of our Diablo 4 gearing guide. We hope you had a fun time reading it and learned a lot from it. The final tip we are going to share with you is that you should always use the Diablo 4 gear calculator to see what items suit your class and build better. This will let you save a ton of time, gold, and nerves since you will not have to check this in practice. Make sure to stay with us, as we will keep updating this article and add new information to it. May your journey be safe and see you in Sanctuary!
F.A.Q.
How does gear work in Diablo 4?
Each gear piece will have a random set of stats and affixes. To ensure you unlock your character's full potential, you need to wear equipment with the best stats and affixes exactly for you.
What are the gear tiers in Diablo 4?
At launch, we will have 5 gear tiers in Diablo 4. They are Common, Magic, Rare, Legendary, and Unique.
Will Diablo 4 have set gear?
The set gear system will not be available in Diablo 4 right after its launch. However, the game developers may add it in future patches.
When should I upgrade my gear in Diablo 4?
You can upgrade your gear in Diablo 4 once you get access to the Blacksmith's services. This happens right after you finish the prologue and reach Kyovashad.
Can you craft weapons in Diablo 4?
You cannot craft weapons on your own in Diablo 4. However, you will have the Blacksmith doing this for you.
Will Diablo 4 have trading?
You can trade items in Diablo 4.
How many unique items can you equip Diablo 4?
Every class can wear up to 10 gear pieces. At the same time, Barbarians can wear up to 12 items due to their Arsenal System.