Welcome to the world of Albion Online, where Silver is the lifeblood of your adventures, empowering you to forge your path through its vast, sandbox realm. Whether you are an aspiring craftsman, a fearsome warrior, or a savvy trader, your success in this title is heavily dependent on your knowledge of how to make Silver in Albion Online to always stay ahead of others.
In this comprehensive guide, we will delve into the most effective and diverse Albion Online Silver farming methods, equipping you with the knowledge and strategies you need to prosper in this medieval fantasy world. Whether you are a seasoned player looking to optimize your Silver gains or a newcomer seeking to master the art of wealth accumulation, this article will be your invaluable companion on your journey.
Before we delve into the topic, we would like to share the best way to get Silver in Albion Online for players of any level. By choosing SkyCoach, you can Buy Albion Online Silver in any amount you have been looking for. No matter if you are playing on East or West, we have you covered. As always, we offer the lowest market price and guarantee the fastest result.
Check out some of our most popular
Albion Online Boosting

services below:
What is Silver in Albion Online
Similarly to many MMOs, there has to be the dominating currency used in most in-game trades. In Albion Online, this currency is called Silver and it acts as a fundamental resource that drives the game's economy. It has many appliances yet here is a list of the key functions of this currency:
Trading.

Silver is used to buy and sell items on the in-game marketplace. Players can list items they want to sell for Silver, and others can purchase those items using their Silver;

Crafting.

This activity in the game often requires Silver for crafting fees. The higher the tier of the item you are crafting, the more currency is required. Therefore, if you know how to make Silver fast in Albion Online, you will always be a few steps ahead of others when it comes to creating new items;

Repairing Gear.

Players use this currency to repair damaged gear and equipment, allowing them to maintain their effectiveness in combat;

Upkeep.

Player-owned islands and buildings have upkeep costs that are paid in Silver. If you own property in the game, you will need to pay these costs to maintain your holdings;

Hiring Laborers.

These NPCs assist with gathering resources on your player-owned island. You will need to pay them a salary in Silver to keep them working.
We could have continued this list on and on yet it is already obvious that depending on how efficiently you farm Silver fast in Albion Online, your in-game progression and overall success are built.
How to Make Silver in Albion Online
Since the game has been around for quite a while, we can see there are plenty of ways to get Silver fast in Albion Online for players of any skill level and playstyle. From measured Gathering to fierce Hellgate Runs and tactical Dungeons, the choice is up to you.
However, to ensure you have mastered the best way to make Silver Albion Online 2023 by the time you finish reading this article, we are going to stop only at the most efficient methods. Further in this guide, we will focus on the Top 10 Methods that will help you become rich in a blink of an eye.
Here is the list of the Albion Online Silver farming methods we are going to describe in detail below:
Gathering;

Crafting;

Farming;

Fishing;

Merchanting;

Dungeon Diving;

Hellgate Runs;

Fame Farming;

Black Market;

Slaying Mobs.
Do keep in mind that there are other ways you can use when striving to acquire as much Silver as possible. Nonetheless, we are not going to mention all of them in this article since they are less effective compared to the ones we have provided above. Still, you can use them if the situation allows you to since having a spare source of Silver is always nice.
Gathering
When players are asking how to get Silver fast in Albion Online, they forget about the basics like the first method we are going to mention now. Gathering is one of the primary ways to earn Silver, especially if you focus on it and optimize your gathering activities. First of all, you need to understand what resources you can find since there are plenty of them:
Wood;

Ore;

Fiber;

Hide;

Stone.
These are just a small part of what you are going to encounter when wondering out in the wild. Each of these resources has its own specific demand and market value. Pay attention to the current market prices to identify which resources are the most profitable to gather.
Resources are organized into tiers, ranging from Tier 2 to Tier 8, with higher-tier resources being more valuable. Focus on gathering resources of a higher tier, as they generally sell for more Silver. You can also progress your gathering abilities to unlock higher tiers.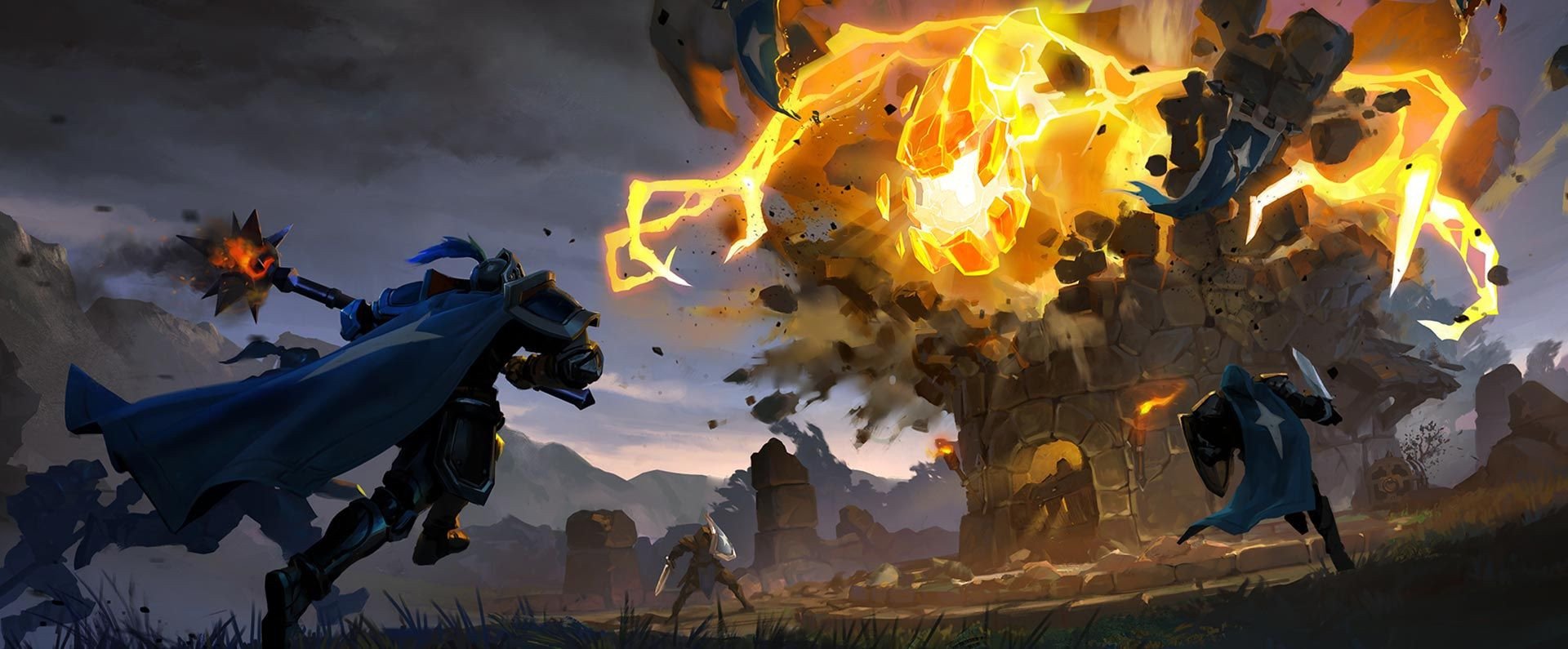 Crafting
Another profitable endeavor we have to mention is Crafting. However, your total income depends directly on what specialization you have chosen to master. As you specialize, your crafting efficiency and resource return rate increase. This not only reduces crafting costs but also improves the quality of the items you create.
To make the most Silver, pay attention to the current market conditions and identify items that are in high demand. Craft items that are needed by players and sell well, such as:
Weapons;

Armor;

Consumables;

Building Materials.
To ensure Crafting becomes the best way to farm Silver Albion Online 2023 for you, gather your own resources for crafting whenever possible. This minimizes the costs of raw materials and increases your profit margins. If gathering resources isn't your focus, consider working closely with gatherers or purchasing resources in bulk at competitive prices.
Farming
Farming can arguably be called one of the best methods for earning fast Silver in Albion Online, especially if you are into cultivating crops, rearing animals, or engaging in related activities. Why? Let us briefly explain this to you!
Crop Cultivation.

Planting and harvesting crops is a fundamental aspect of farming in Albion Online. Crops can be sold directly on the market or processed into more valuable items, such as food, potions, or refined materials;

Animal Husbandry.

Rearing animals on your player-owned island is another way to generate income. Animals can provide meat, hide, or other resources, which can be sold for Silver.
Different crops and animals have varying values and demand on the market. Investigate which crops or animals are currently fetching the highest prices and focus your farming efforts on those. Upgrade your farm plots, animal pens, and herb gardens for higher efficiency. Upgraded plots yield more resources, which can lead to greater Silver earnings.
Fishing
While Fishing can hardly be called the fastest way to make Silver in Albion Online, it remains a relaxing and potentially lucrative activity that can help you earn more currency in the long run. Similarly to other games, this process involves using a fishing pole, fishing bait, and choosing a fishing spot near a body of water, such as lakes, rivers, or oceans. You will need to find a fishing node and cast your line to catch fish.
Fishing primarily yields fish and various other resources like chum, runes, and trophies, which can be sold on the in-game market for Silver. The quality of the fish you catch impacts its market value. Higher-quality fish can be sold for more Silver. Fishing gear, especially high-quality fishing rods, can increase your chances of catching higher-quality fish.
Merchanting
Merchanting, or trading, is a lucrative way to earn more Silver by taking advantage of market price differences between different cities and regions. If you have decided to opt for this Silver farming method, knowledge is your main power. You need to stay informed about market prices, demand trends, and the supply of various items in different regions and cities. Albion Online's market is regional, meaning that prices can vary significantly between locations.
If you are transporting a significant amount of goods to another region, consider using caravans. The latter can transport larger quantities of items and offers some protection against potential attacks by bandits in the open world. However, caravans are vulnerable to PvP, so use them wisely.
However, you should understand the risks involved in merchanting. While you can earn substantial Silver through trading, it is not without risks. Bandits and rival traders may attack you in PvP zones to steal your goods, so be prepared for these encounters.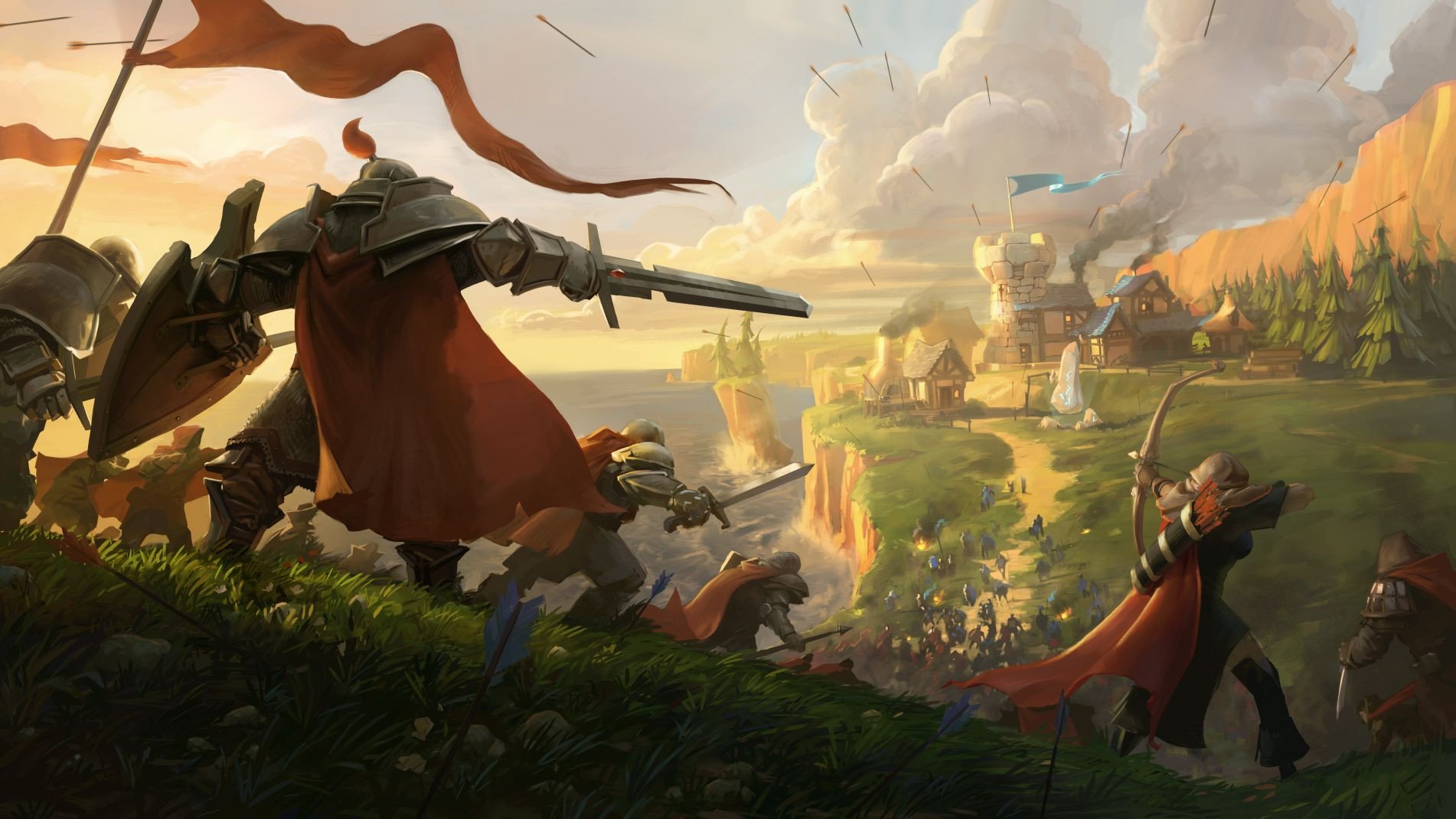 Dungeon Diving
Dungeon Diving in Albion Online involves exploring dungeons, defeating mobs, and looting valuable items and resources. It can be a profitable activity, especially if you optimize your strategy and maximize your Silver earnings.
Group up with other players for Dungeon Runs. Having a well-balanced group with all three following roles can significantly increase your chances for success:
Choose dungeons that are appropriate for your character's power level. Lower-tier dungeons may be easier but yield less valuable loot, while higher-tier dungeons offer better rewards but are more challenging. If you prefer solo play, consider solo dungeon diving in lower-tier dungeons. While the rewards may be smaller compared to group dungeons, solo diving can still yield valuable items and resources.
Hellgate Runs
Hellgate Runs are the answer to the question of how to farm Silver in Albion Online, as these instanced dungeons offer challenging PvE and PvP content, along with valuable loot. With that in mind, it becomes clear that every player will find a way to benefit from this method no matter what your playstyle is and whether you prefer to fight other players or mobs.
These runs come in different formats, including:
They can be entered through a portal and each Hellgate has a unique biome, affecting the types of mobs and resources within. Hellgates contain challenging PvE content with powerful mobs and bosses. Defeating these enemies can yield Silver, loot, and valuable resources, which you can gather after clearing the mobs and bosses. You may encounter other groups of players, leading to PvP battles for control of the Hellgate. Winning a PvP encounter can yield valuable gear and Silver from your opponents.
Fame Farming
Fame Farming is a method of efficiently gaining combat fame points for character progression. While fame farming itself DOES NOT directly generate Silver, it can be a foundational activity for other Silver-earning methods in the game.
This method is primarily aimed at advancing your character's abilities, improving gear, and unlocking higher-tier equipment. By increasing your character's power, you can participate in more challenging and lucrative Silver-earning activities. As you gather fame and level up your combat and crafting specializations, you unlock access to higher-tier gear. High-tier gear is often more valuable and can be sold for substantial Silver on the marketplace.
Fame Farming often involves engaging in PvE activities, such as clearing dungeons, Hellgates, and other open-world encounters. These PvE activities yield Silver, as mobs and bosses drop Silver and valuable loot.
Black Market
The Black Market is an intriguing feature that provides a unique way to earn more Silver in the game. It is essentially a player-driven marketplace with some distinctive mechanics. Do you want to know what makes it different from the market we are all used to? Let's find out below!
This type of market is an NPC-run marketplace located in Caerleon. Unlike the regular marketplace, the Black Market's prices fluctuate based on the supply and demand of items in the game.
The Black Market primarily buys items from players. You can place sell orders for various items, including:
Gear;

Resources;

Artifacts;

Consumables.
The system automatically purchases items from sell orders, offering a price influenced by player activity and the rarity of the item. Savvy players can engage in market manipulation by buying items when they are undervalued in the regular marketplace and selling them at higher prices in the Black Market. This can lead to substantial profits when done strategically.
Slaying Mobs
While many players may say that slaying mobs is not that efficient compared to other Silver farming methods we have described above, it still remains a consistent and straightforward way to earn this currency.
The game features a wide variety of mobs, each with its own tier and difficulty level. Higher-tier mobs often drop more valuable loot and Silver. Focus on mobs that match your character's power level and offer a good balance between difficulty and rewards.
Mobs drop Silver, gear, resources, and other items when defeated. Collect everything that drops from mobs, as even seemingly low-value items can add up to a significant Silver income. Mob camps often contain resource nodes that can be gathered for valuable materials. These materials can be sold on the market or used for crafting, enhancing your Silver earnings in the long run.
Albion Online Silver Farming Tips & Tricks
As our Albion Silver farming guide draws to its conclusion, we have prepared the five essential tips and tricks that will help you earn even more in-game currency in the future.
Diversify Your Activities

Engage in a variety of in-game activities, such as gathering, crafting,

PvE, PvP,

and market trading. Each activity offers different opportunities for Silver generation. Diversification minimizes risk and maximizes income.

Market Awareness

Pay attention to the market trends and fluctuations. Keep an eye on prices for high-demand items and sell when the market is favorable. Market awareness allows you to time your sales for maximum profit.

Premium Status

Consider subscribing to Albion Online's premium status. Premium subscription provides various benefits, including increased Silver and loot bonuses. It is a long-term investment that pays off in Silver and character progression.

Guild & Community Support

Join a guild or a community of players. Guilds can provide access to valuable resources, territories, and cooperative farming activities. Collaborative play often leads to higher Silver income and safety in

PvP

zones.

Risk Management

In PvP zones, where you can lose your gear upon death, be cautious and well-prepared. Carry only what you can afford to lose, use escape abilities, and scout dangerous areas. Balancing risk and reward is crucial for Silver farming.
Conclusion
To sum up, Albion Online offers a vast and dynamic sandbox world where Silver, the in-game currency, plays a pivotal role in character progression and wealth accumulation. This Silver farming guide has explored various methods to help you optimize your income. Whether you choose to gather valuable resources, craft sought-after items, participate in thrilling PvP activities, or simply slay mobs, Albion Online presents a multitude of opportunities to generate Silver.
Remember, Silver farming is not a one-size-fits-all endeavor. The key is to diversify your activities, stay informed about market trends, and adapt to the ever-evolving player-driven economy of the game. Whether you are a solo adventurer or part of a thriving guild, strategic gameplay and sound decision-making will be your greatest assets.
F.A.Q.
What is the easiest way to make Silver Albion Online?
While this might not be the most efficient way of earning Silver in Albion Online, slaying mobs is a straightforward method to become a bit richer in the game.
How to make Silver fast Albion Online?
Combine methods like Crafting, Trading, Merchanting, and others we have described in the article to maximize your profits.
How do you farm Silver in Albion Online?
Gathering;
Crafting;
Farming;
Fishing;
Merchanting;
Dungeon Diving;
Hellgate Runs;
Fame Farming;
Black Market;
Slaying Mobs.
What is the best passive income in Albion Online?
Having your own island can be a great source of extra Silver. However, it only works if you have a premium subscription for at least 7 days or more to be able to buy an island.
What is the most profitable activity in Albion?
If you have mastered the art of Trading and know exactly how the in-game economy works, you can opt for Merchanting (also known as Flipping) to buy items at their lowest and sell when they become more expensive to earn Silver.