In the dynamic world of Overwatch 2, choosing the right hero can be the key to victory. With a diverse roster of characters, each possessing unique abilities and playstyles, finding the perfect hero to suit your preferences and team composition is crucial. In this article, we will delve into the Top 10 Heroes in Overwatch 2, ranked based on their pick and win rates, as well as overall effectiveness in the game, helping you make informed choices to dominate the battlefield.
IMPORTANT NOTE: At SkyCoach, you can also Buy Overwatch 2 Boost at the lowest prices and with the fastest delivery. You can make your first purchase even CHEAPER if you find our special PROMO CODE (highlighted in green) hidden in this article and get a 20% DISCOUNT.
Check out some of our most popular
Overwatch 2 Boosting

services below:
#10 – Reinhardt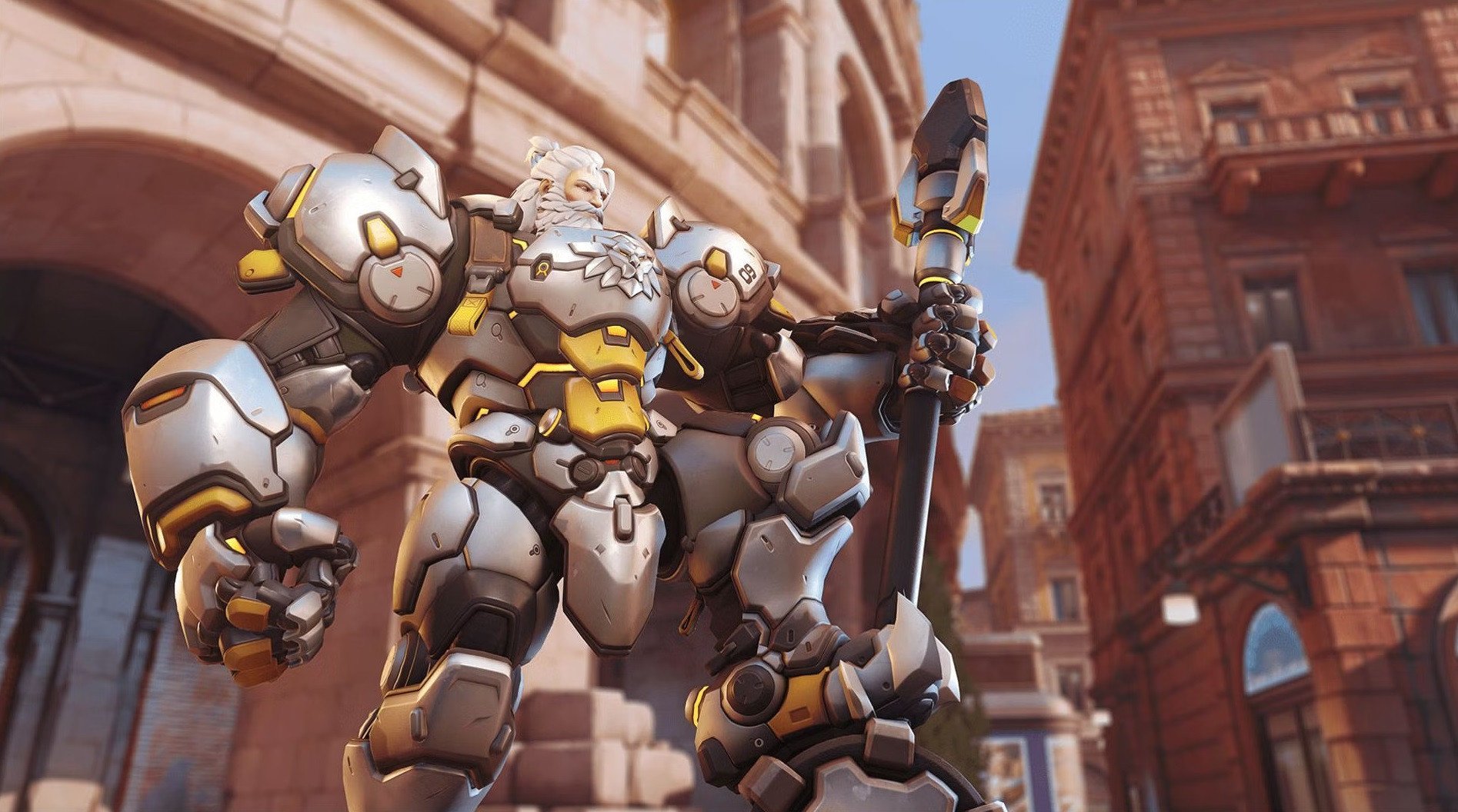 Reinhardt is a formidable tank hero known for his imposing presence and protective capabilities. He wields a massive rocket-powered hammer that can deal devastating melee damage and unleash a powerful charge ability, pinning and eliminating enemies in his path.
What sets Reinhardt apart is his Barrier Field, a large rectangular shield that can absorb incoming damage, making him an exceptional choice for protecting teammates and creating space on the battlefield. Additionally, his Earthshatter ultimate ability can stun and disrupt enemy formations, turning the tide of a team fight in his favor. With a pick rate of 3.20% and a win rate of 52.19%, Reinhardt's combination of offense and defense makes him a crucial asset for any team composition. Besides, Reinhardt is considered to be the best Overwatch 2 tank throughout the existence of the game and Season 7 is not going to be an exception.
#9 – Illari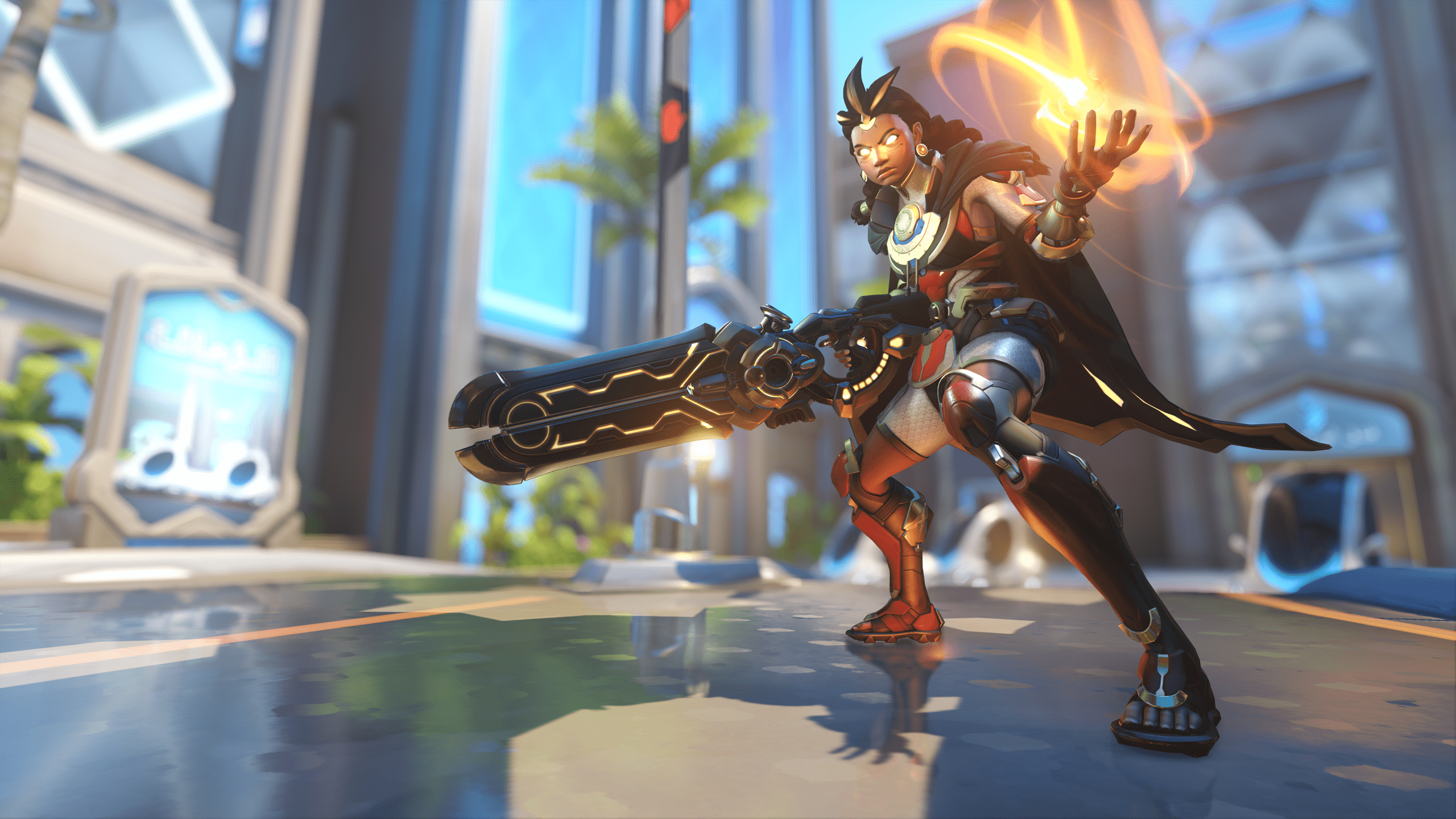 Illari has become the 38th hero added to Overwatch 2 and has been implemented recently. Being a support character, Illari's primary armament is the Solar Rifle, sporting a beam shot with extended range that charges automatically. Much like Widow's sniper rifle, Illari's weapon inflicts greater damage when fully charged. Her secondary weapon employs a short-range healing beam with limited reserves. One of Illari's key abilities is the Healing Pylon, a deployable that adheres to any surface and offers automatic healing to nearby teammates with health deficits. BLOG20
Illari's second capability, Outburst, functions as a mobility tool, propelling her in her current movement direction. Holding the ability button or combining it with a jump allows for extended propulsion while also pushing back nearby adversaries. Her ultimate ability, Captive Sun, launches an explosive sphere that marks enemies. Marked foes experience reduced speed and will detonate if they sustain adequate damage before the marking effect dissipates. Featuring a pick rate of 3.37% and a win rate of 54.14%, Illari is definitely one of the strongest Overwatch 2 heroes you can try today.
#8 – Cassidy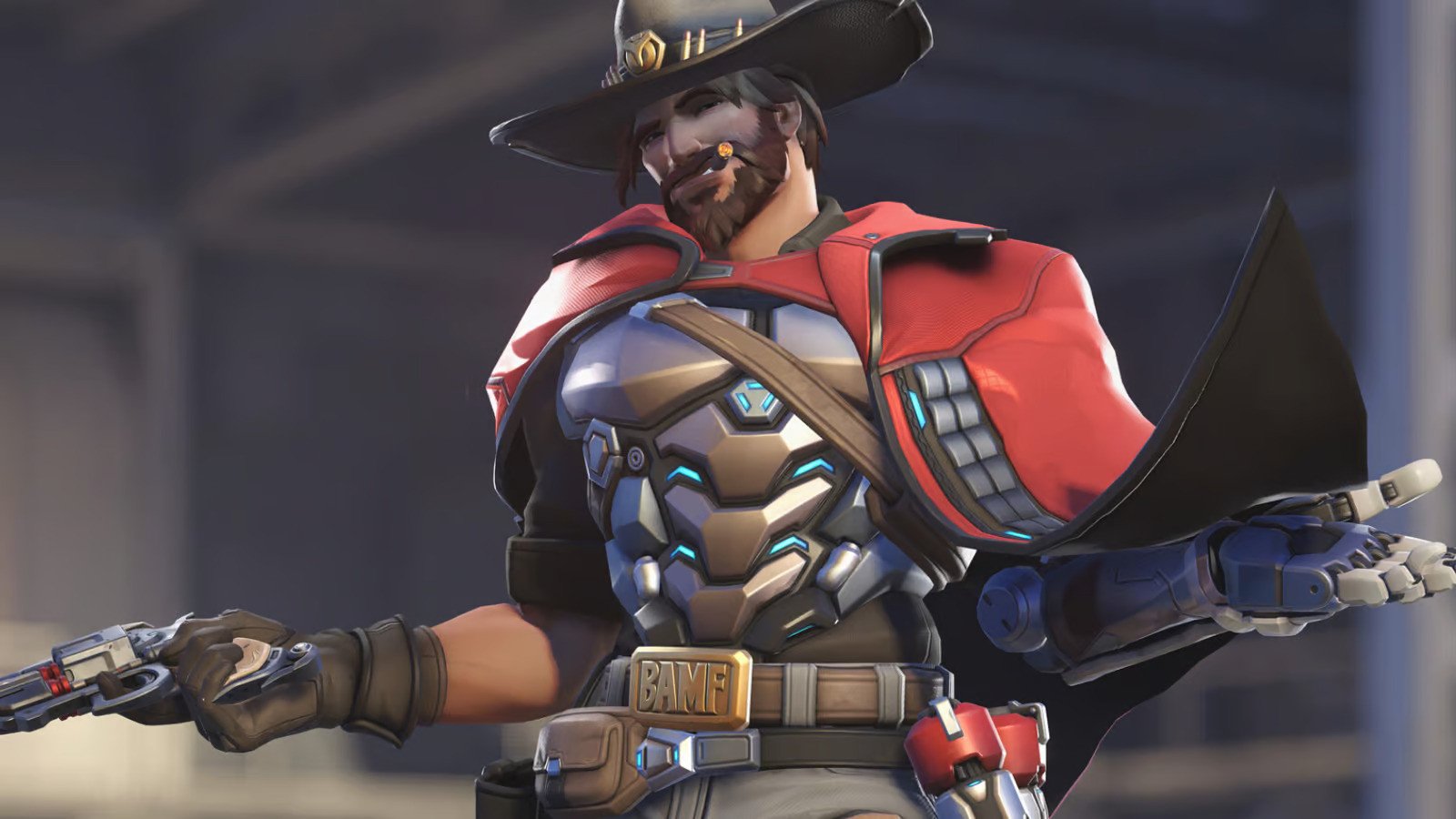 Cassidy, previously known as McCree, is a damage hero known for his sharpshooting skills and distinctive cowboy aesthetic. His primary weapon is the Peacekeeper, a powerful revolver that can deal significant damage both up close and at a distance. Cassidy's ability to fire rapid shots makes him deadly in close-quarters combat.
His combat roll ability reloads his revolver instantly and gives him a mobility advantage. Cassidy's Deadeye ultimate can lock onto multiple targets, delivering lethal shots when fully charged, making him a formidable threat in skilled hands. With a pick rate of 3.37% and a win rate of 54.14%, Cassidy remains one of the best Overwatch 2 heroes for players of all levels.
#7 – Hanzo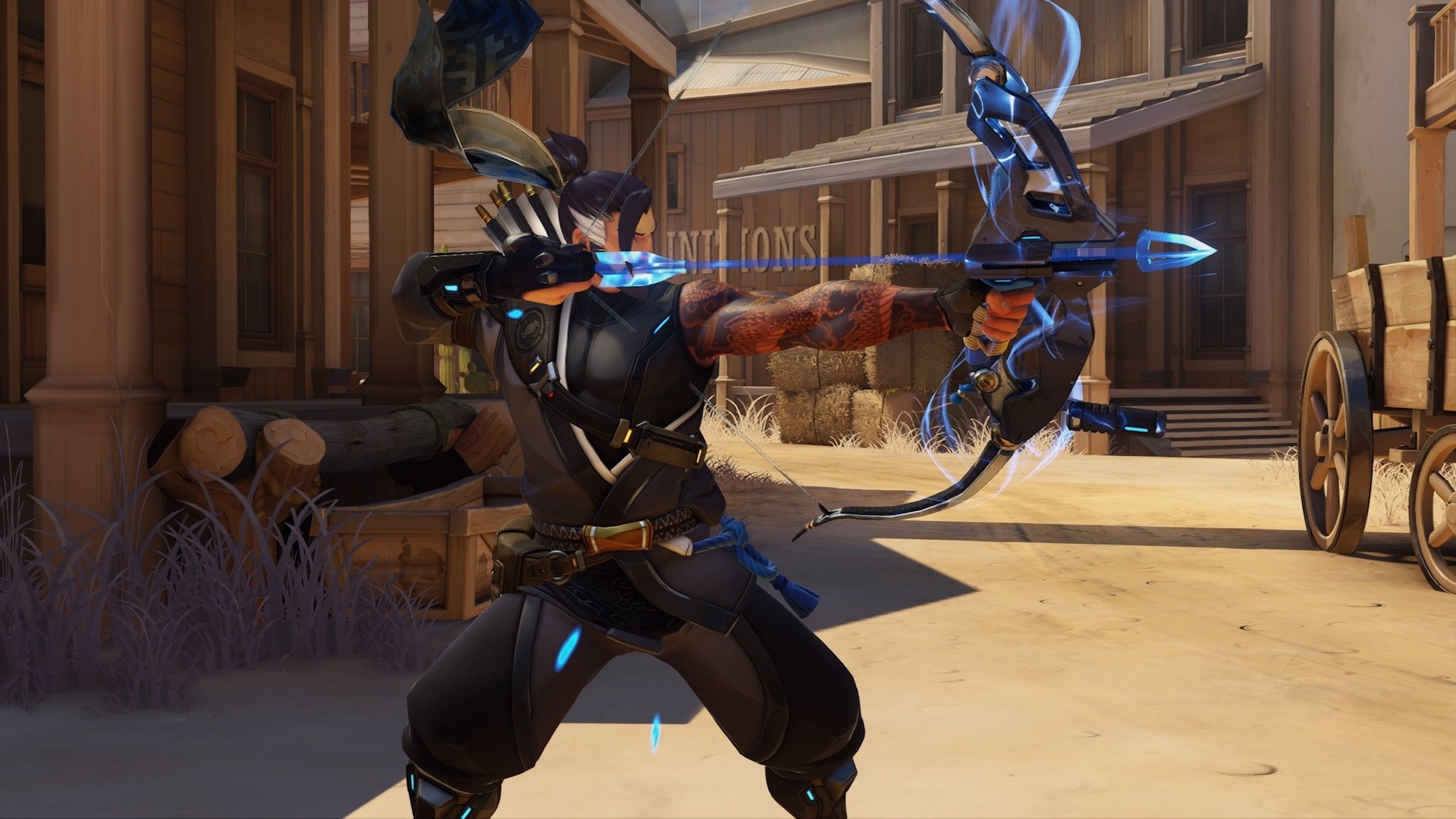 Hanzo is a versatile damage hero recognized for his exceptional bowmanship. His primary weapon, the Storm Bow, fires arrows that can be charged for increased damage and can be used to take out enemies from both short and long ranges. Hanzo's Sonic Arrow ability reveals the location of enemies, providing valuable information to the team.
His Dragonstrike ultimate sends a powerful, twisting energy dragon through the map, making it deadly when used strategically to control objectives or clear tight spaces. Hanzo's blend of versatility and burst damage makes him a strong choice for players who excel at precision aiming and map awareness. Bosting a pick rate of 3.62% and a win rate of 47.48%, Hanzo has always been one of the most picked Overwatch 2 heroes and remains so.
#6 – Moira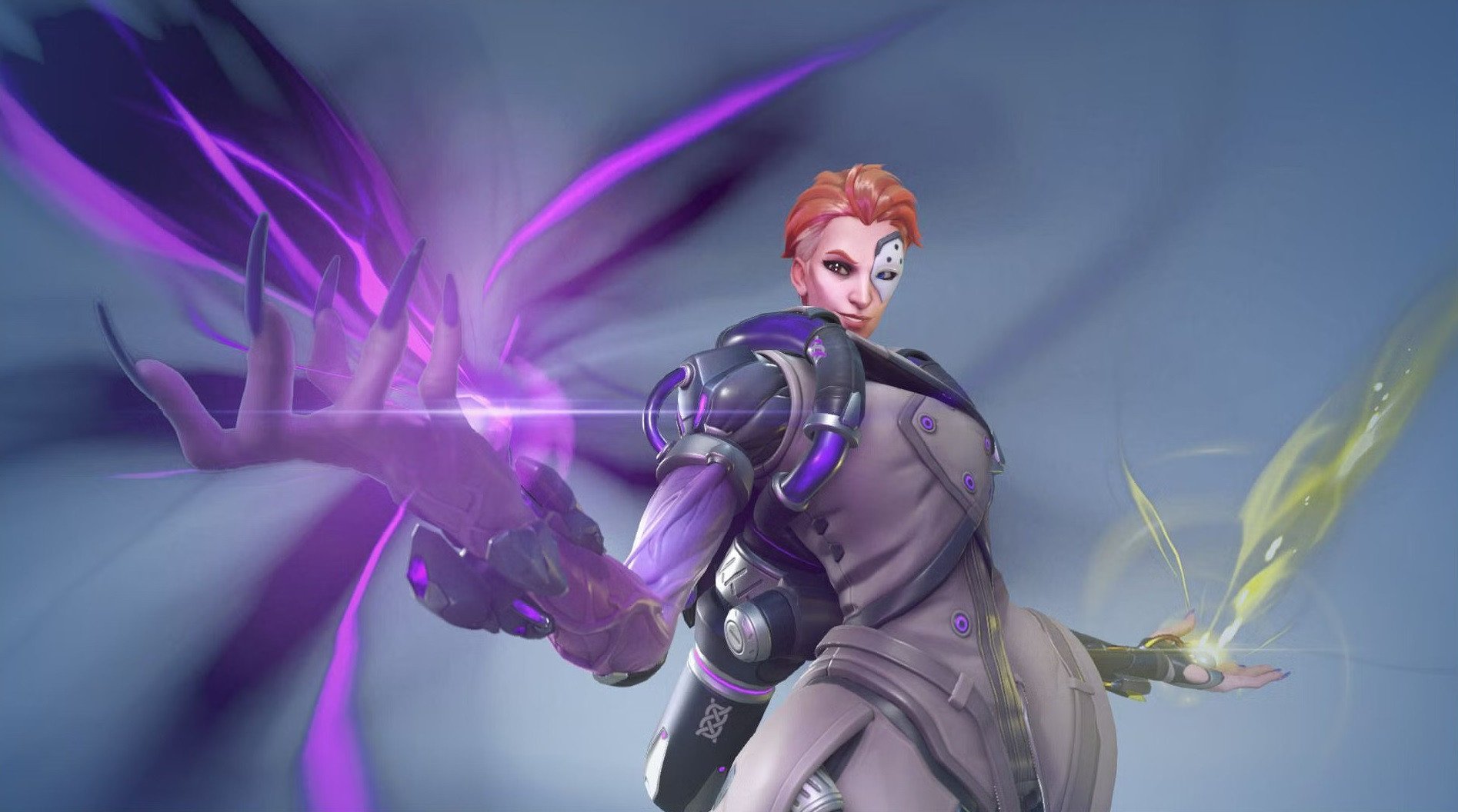 Moira is a support hero famous for her unique combination of biotic abilities. She wields two primary abilities: the Biotic Grasp, which simultaneously heals allies and damages enemies, and the Biotic Orb, which releases a sphere that can either heal teammates or deal damage to opponents.
What makes Moira special is her Fade ability, allowing her to swiftly teleport and become invulnerable, granting her incredible mobility and survivability. Her ultimate ability, Coalescence, fires a long-range beam that both heals her teammates and damages her enemies, making her a versatile asset in team fights. Moira's ability to provide consistent healing and damage output while remaining elusive and hard to eliminate makes her a strong and impactful support hero with a pick rate of 3.91% and a win rate of 50.13%.
#5 – Kiriko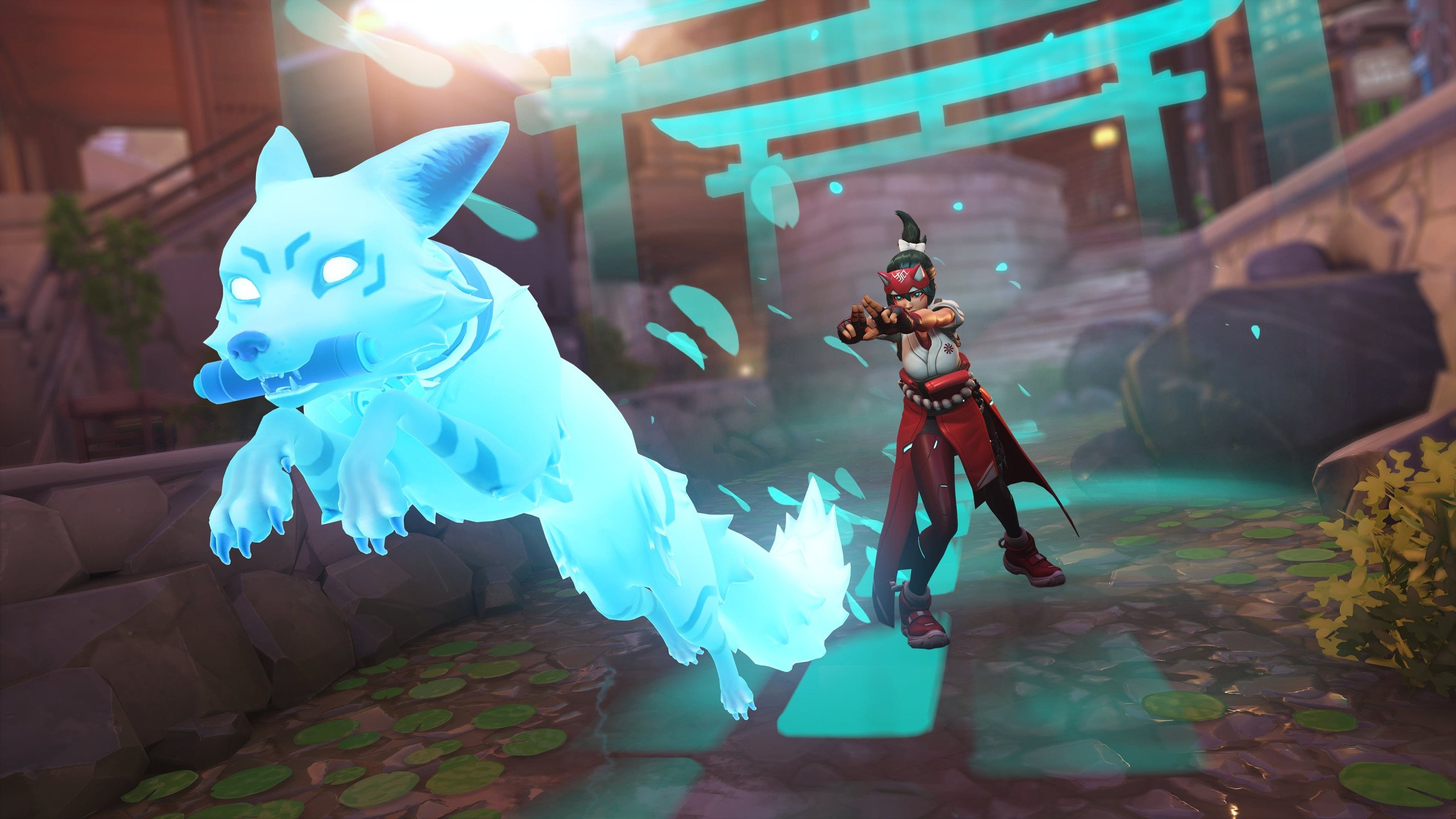 Kiriko operates as a swift and agile support hero, offering a substantial skill ceiling. Her primary healing method, the Healing Ofuda, allows for continuous healing of teammates by releasing paper talismans that precisely target the teammates you aim at during discharge. While these Ofuda may not travel at remarkable speeds, Kiriko's entire kit revolves around maintaining a close presence in the heat of battle alongside her team.
Her skill set affords her ample mobility to evade threats, and while her secondary attack, the Kunai, may not rival some other healers in terms of damage output, its rapid rate of fire and quick reload speed make it a useful tool for dispatching nearby enemies who encroach upon her. Having a pick rate of 4.18% and a win rate of 47.96% makes Kiriko the best Overwatch 2 hero in the support category for players who enjoy fast-paced playstyle.
#4 – Soldier: 76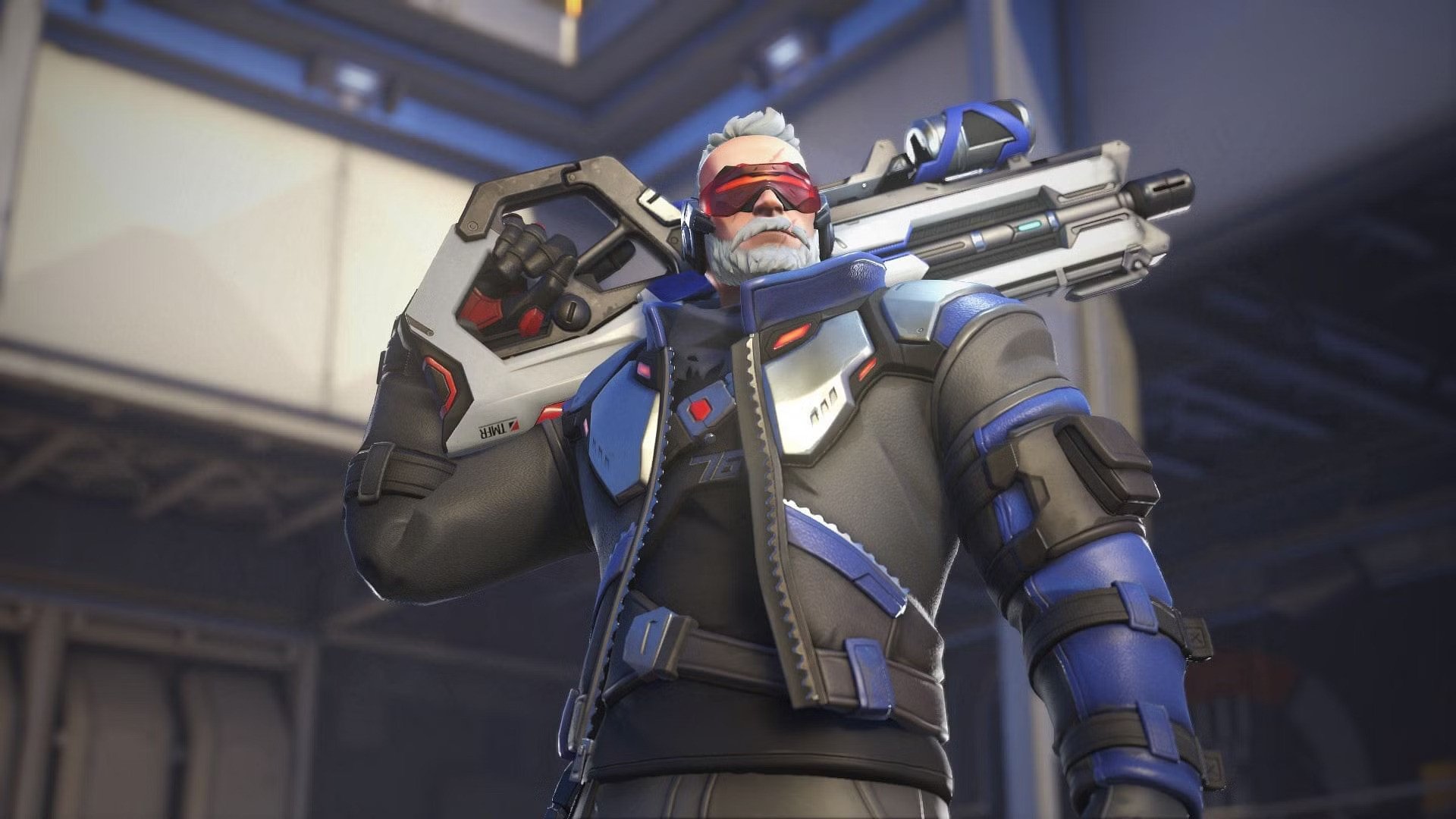 Soldier: 76 is a versatile damage hero who serves as a balanced and easy-to-pick-up choice for beginners. He wields a rapid-fire pulse rifle that deals consistent damage, making him effective at various ranges. What sets Soldier: 76 apart is his tactical abilities, including a Biotic Field that provides healing to himself and nearby teammates and a Sprint ability that enhances his mobility.
His ultimate, Tactical Visor, auto-aims at enemies in his line of sight, guaranteeing critical hits, which can be a game-changer in team fights. Soldier: 76's adaptability, self-sustain, and straightforward playstyle, as well as a pick rate of 4.29% and a win rate of 50.00%, make him a strong pick for players looking for a reliable damage dealer.
#3 – Genji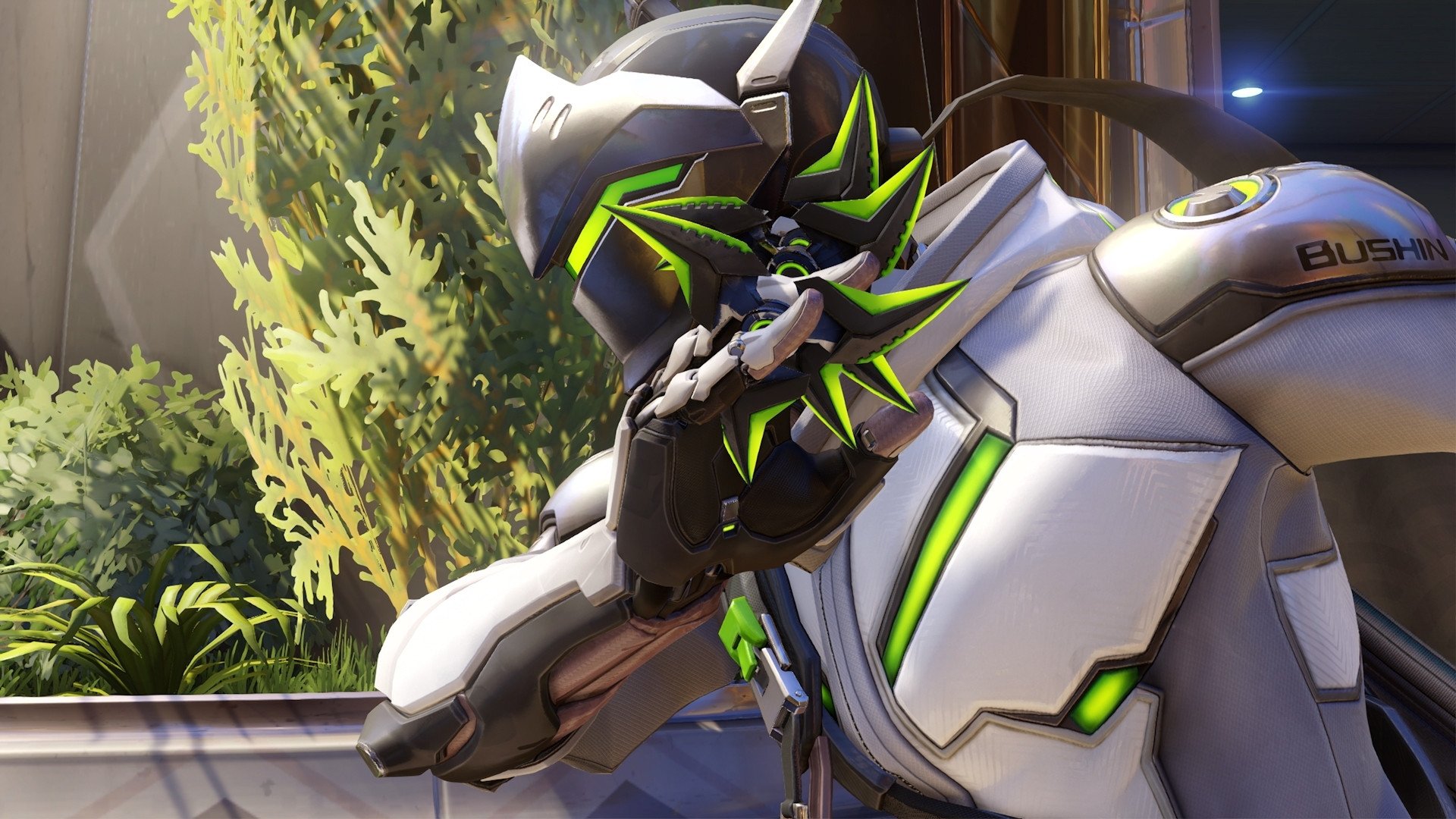 Genji is a highly mobile and agile damage hero, which is loved by players of all levels. He wields a cybernetic katana and shurikens, making him deadly both at range and in close combat. Genji's defining feature is his unique ability to double-jump and climb walls, granting him exceptional mobility on the battlefield.
His ability to deflect incoming projectiles with his Deflect ability can turn the tide of battles, and his Dragonblade ultimate can swiftly eliminate multiple foes when used effectively, making him a potent assassin. Genji's strength lies in his ability to flank, engage, and disorient the enemy team, making him a challenging and dynamic hero to master. With a pick rate of 4.44% and a win rate of 50.00%, Genji stands as one of the top Overwatch 2 heroes to play as throughout many years.
#2 – Mercy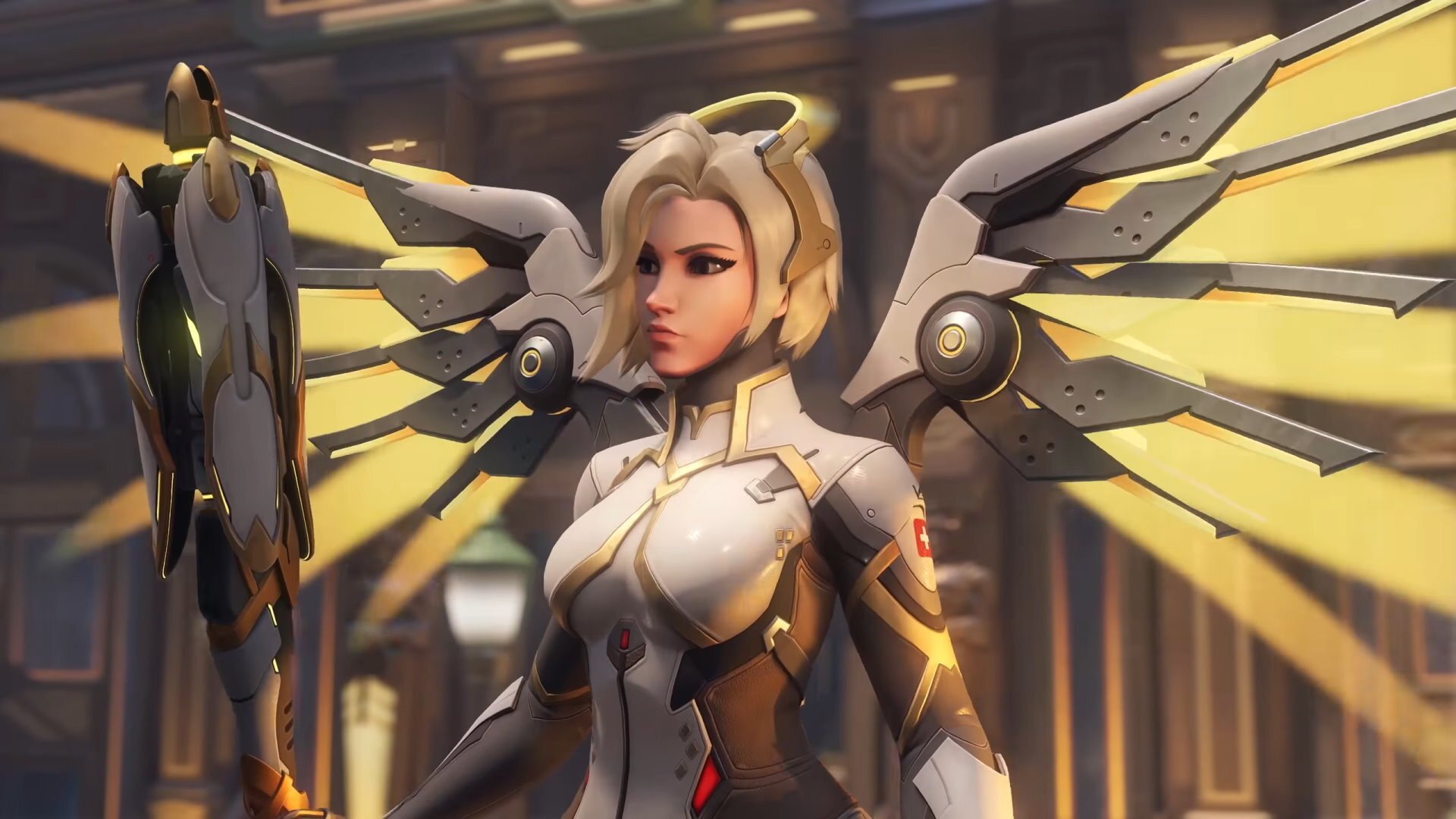 Mercy is a dedicated support hero in Overwatch known for her healing prowess and ability to revive fallen teammates. Her Caduceus Staff allows her to heal an ally over time, while her Caduceus Blaster provides a means of self-defense. What makes Mercy unique is her Valkyrie ultimate ability, which enhances her healing and damage-boosting capabilities and grants her the ability to fly, greatly increasing her mobility.
Mercy's unique strength lies in her ability to provide consistent healing and revive teammates, turning the tide of battles and keeping her team in the fight. Her emphasis on teamwork and game-changing resurrects make her a crucial asset for any team composition. Boasting a pick rate of 6.48% and a win rate of 50.32%, Mercy is considered the best support hero Overwatch 2 by many players.
#1 – Ana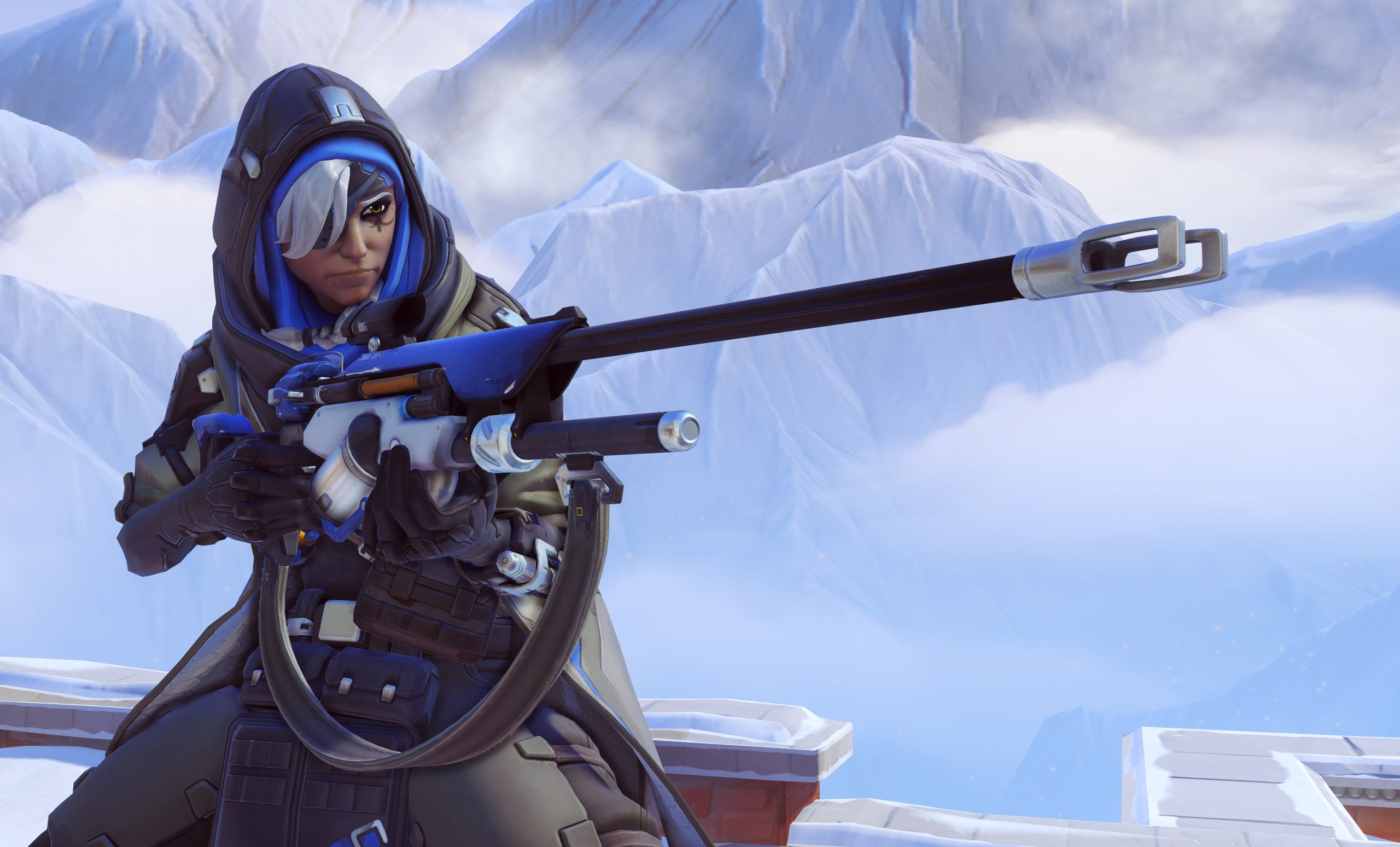 Ana is a versatile support hero known for her precise sniper rifle and potent healing abilities. She can deliver both healing shots to her teammates and damaging shots to her enemies from a distance, offering a unique blend of offense and defense. Ana's Biotic Grenade can be thrown to heal allies and amplify their healing received, or it can be used to damage and negate enemy healing.
What makes Ana special is her ability to nano-boost an ally with her Nano Boost ultimate, empowering them with increased damage and damage resistance. Her skill-intensive gameplay, utility, and long-range healing capabilities make her a strong pick for players who excel at accuracy and team coordination. With a pick rate of 8.17%, Ana is considered the most popular Overwatch 2 hero while also boasting a win rate of 48.61%, which is an above-average marker. This tendency has been seen during several seasons and is not likely to change in Season 7, as Ana remains the most popular hero due to her versatile toolkit.