About this Guide
In this guide and all the related pages, you'll find everything you should know about Shadow Priest in World of Warcraft Shadowlands 9.1. After this guide, you'll find your performance in raids and Mythic+ dungeons much better, and your understanding of how the Shadow Priest and all its mechanics works will be deepened significantly, which means less wipes and more DPS. This is mostly a Shadow Priest PVE guide, but there is also some PVP-related information. So if you want to know how to play a Shadow Priest in the most efficient way possible this guide is just what you want!
IMPORTANT NOTE: At SkyCoach, you can also Buy WoW Boost at the lowest prices and with the fastest delivery. You can make your first purchase even CHEAPER if you find our special PROMO CODE (highlighted in green) hidden in this article and get a 20% DISCOUNT.
Check out some of our most popular
WoW Boosting services

below:
Shadow Priest Essentials
Despite the huge rework that happened with Shadow Priest in Shadowlands 9.1, today Shadow Priest remains more or less the same as it was previously. It is a powerful damage dealer with lots of defense and self-healing abilities and a unique combat style with little direct spell damage but a lot of DoTs spreading across enemies. SP also can empower and heal his allies, but that's of course far more limited than with other Priest specializations.
Shadow Priest can unleash insane amounts of damage in raids and dungeons and be a powerful and hard-to-kill PVP fighter. But all that, of course, requires a lot of skill and understanding.
Overall the basics of Shadow Priest gameplay is simple: keep applying DoTs, casting Mind Blast or Void Bolt, use your Voidform in time and fill the rotation with your Mind Flay. All this revolves around your Insanity level, which you spend casting Devouring Plague, so you should always pay attention to the spells that helps you generate Insanity. Remember though that your multi target capabilities are limited.
Sure there is much to it, which you can learn in our Shadow Priest Gameplay Guide.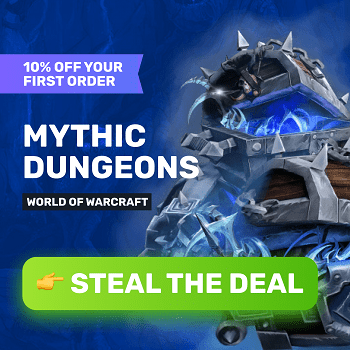 Shadow Priest Shadowlands Gearing
While gearing your Shadow Priest the main stat you going to look for is intellect. That's pretty obvious. The higher item level equipment you get, the more intellect and other less important stats would be applied to your character. The second most important stats are Haste and Mastery. Critical Strike chance and Versatility are even less valuable but still could affect your DPS.
If you see that you have pretty low DPS the main thing to remember is that the quantity of stats is almost always better than the quality of stats, which means that it's better to wear a higher item level equipment even if the stats it has are not ideal for Shadow Priest.
There's a lot more to it, so make sure to check out our detailed Shadow Priest Gearing Guide. BLOG20
Shadow Priest Pros & Cons
As with any class in the game, Shadow Priest DPS depends on its pros and cons, specific role, and other features that make it stand out and allow your gameplay to be unique. Below we summarized the main Shadow Priest qualities to let you see what this class is all about:
High single target damage and multi-target flexibility;
Some Talents provided considerable AoE damage (Shadow Priest AoE in Shadowlands is still not very good when compared to other classes);
Two great health-draining multi-target abilities: Vampiric Touch and Devouring Plague.
Vampiric Embrace and Power Infusion will help to support your allies.
Shadow Priest is sturdy and comes with lots of defense and healing capabilities.
All Covenant Abilities have their use in most of the PVE enviremonets.
Of course, there are difficulties, which you'll have to overcome if you want to be a good Shadow Priest player and unleash an insane amount of shadow magic damage upon your enemies. Namely:
Being a DoT-based damage dealer Shadow Priest requires a lot of concentration to be played efficiently. Managing multiply targets may be difficult;
Arranging all the cooldowns is tricky;
You'll have to plan your movements, depending on your casting sequence;
Wide variety of abilities and talent options. May be tough to master even for experienced players.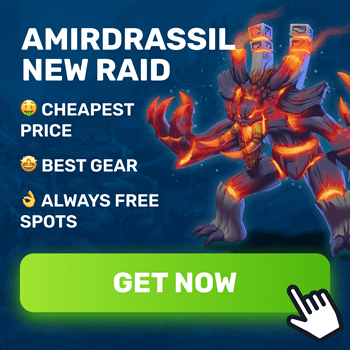 Why Shadow Priests Are Special?
Shadow Priest is considered by many to be among the best solo playing damage dealers in the game. Depending on equipment, talents, and socket choices it can have good additional damage against most of the enemies in the game.
Though large pulls can be difficult for Shadow Priests, excellent burst damage against one or two targets allows it to easily complete world or daily quests, and even some low-level PVE encounter solo without much trouble.
Regarding PVP, you can totally dominate battlegrounds thanks to high damage, survivability, and flexibility provided by Legendary powers and talents.
Shadow Priest Patch 9.1 Changes
Game balance in WoW is a subject of constant change. And Shadow Priest is no different. Among the things, you should keep in mind is that your Voidform is now a 1.5 minutes cooldown ability which will greatly improve your damage output for a brief period of time, with peaks and downs of your DPS clearly visible with any DPS-meter you using.
So it's very important to use Voidform wisely.
There also is a list of changes, added to the Shadow Priest in the Shadowlands 9.1. Including:
Overall we can say that in the current patch Shadow Priest has lost some of its single target damage, but was slightly buffed in terms of AOE damage.
Shadowland 9.1.5 Changes
In this update Shadow Priest received just two changes, but both of them affected the class performance quite significantly:
Most Recent Transmogs for Shadow Priest
With the Timewalking event going back to World of Warcraft there is a new beautiful transmog option for Shadow Priest – Vestments of Blind Absolution. This is truly unique appearance will show everyone that you are the best Shadow Priest around.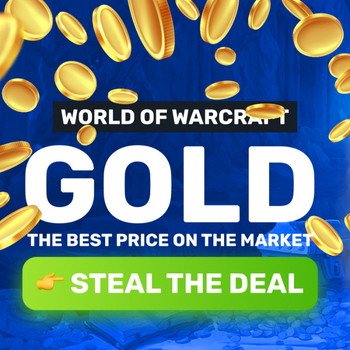 Shadow Priest End-Game
World of Warcraft is the kind of game, where leveling process is purely temporary, and the real gameplay only starts when you reach the max level. At this moment you'll have to properly tune your talents build, Covenant, and Legendary powers. Let us discuss it in a little more detail:
Talents
Aside from three main specs, talents options are one of the main variables that going to affect your performance in the game. There will be different choices for PVP, raids, or Mythic+ dungeons, and some variations within these three main in-game activities. Some of them increases your single target damage, other talents buff your survivability, and so on.
There's a lot to cover, so we recommend you to check out our Shadow Priest Talents Guide.
Covenants
Being a huge chunk of new content in Shadowlands, Covenants are extremely important. They are the only way you're going to get Legendary powers, which are among the most impactful choices you'd make in Shadowlands. We have created a dedicated page about Covenants and Legendries for Shadow Priest. Make sure to check it out!
Addons and Macros
These are truly essential to the game. It's even hard to imagine playing World of Warcraft without the user's modifications and macros. To help you make yourself familiar with them, we created our Addons and Macros Shadow Priest Guide.
More tips
With all that being said there are still a lot of things to keep in mind while dealing damage as Shadow Priest. Considering all the above-mentioned information we summarize some essential tips that are sure to be helpful in your journey through Shadowlands.
DoT applying sequence in PVE
The main thing you want to always remember is that you should always keep your Shadow Word: Pain and Vampiric Touch on your target as well as on valuable off-targets that are going to live for at least seconds. Note that you should make sure that you have all your DoTs on all targets before entering the Voidform using Void Eruption. It's pretty obvious that applying DoTs properly is the most important skill for Shadow Priest.
When fighting through Mythic+ dungeons, there would be situations when it is better to spend the first 5-6 global cooldowns on your immediate-damage spells to increase the burst damage you deal. Still though, even in such situations, you can fit Vampiric Touch before the pull or while your tank's busy grouping mobs.
Also, don't forget that you have such useful ability as Fade. Feel free to use it to reset aggro.
Cooldowns
There are two main things to consider regarding offensive cooldowns: first is that you'd better use them together (for example hold the Mindbender to use it alongside Voidform), and second is that you should use as many of your cooldowns as possible during the fight to maximize your DPS. Sometimes though, the encounter requires you to use your cooldown at a certain point during the fight even if it will make your overall DPS lower. You can look up top Shadow Priest players' fight logs to better optimize your cooldown timings.
Shadowflame Prism opener
This Legendary power has a slightly different opener, which is roughly like this:
Of course, this sequence highly depends on the fight situation. Also, note that the Shadowflame Prism has excellent synergy with the Searing Nightmare talent.
Talents choices
In the current expansion, there are not many strictly incorrect talents choices even for one specific task, like Shadow Priest raiding or PVP. All of them have their use, and it all depends on your party, team, or raid demands in the current situation, or your own choices on how you tune your build. For example:
And so on. It's better to try out different variants to find what like the most.
Secondary stats caps
Well, there is none, save the 100% crit chance cap, but that's about unreachable. Still, there is different importance of these stats depending on how much of them you have. Also don't forget about the Diminishing Returns, which was thoroughly discussed above.
Things to keep in mind
Keep your DoTs uptime as high as possible. Aim to around 95+% for Shadow Word: Pain and Vampiric Touch and around 80% for Devouring Plague;
Check out top players' playstyle and performance to make sure that you're on the right track;
Be consistent with your Void Bolts. You want to cast it every two global cooldowns so that Hungering Void makes you stay in Voidform for as long as possible;
Use your offensive cooldowns wisely to maximize your DPS;
Keep track of how you perform compared to other damage dealers (not only other Shadow Priests) around you. Also, remember that your performance is measured not only by how much damage you dealt in a fight. It's better to lose some DPS, but save your whole raid by quickly killing a mob that targeting your healer;

ALWAYS

keep your Insanity generation and spending under strict control. This is the key to Shadow Priest mastery.
FAQ
Q: Is Shadow Priest good in Shadowlands.
A: Sure. The times when some classes were mostly useless while others were the top-tier in their specialization are long gone. In Shadowlands your performance depends only on your personal skill and equipment.
Q: Can Shadow Priest heal in Shadowlands?
A: Depends on what you mean by the word "heal". Can Shadow Priest sometimes heal himself when the necessity arises? Yes, he can. Can Shadow Priest save his teammate when he's being disintegrated by an enemy player in the Arena? No, of course not. Otherwise why there are healing-dedicated specs?
Q: Which race is the best for Shadow Priest in Shadowlands?
A: Well, one can hardly say that the race bonuses are game-changing and that one race makes your character significantly better than the other. Still, we can say that Human for Alliance or Blood Elf for Horde would be a good choice.
Q: What is the best Legendary for Shadow Priest in Shadowlands?
A: Here the answer is simple: Shadowflame Prism or Talbadar's Stratagem are surely the best choices. Pallid Command is also valid, but it may be hard to fully realize its DPS potential.