Achieving victory in World of Warcraft is not only about dealing damage and slaying foes. All that would not be possible without support classes. In this guide, we are going to focus on the newly implemented Evoker class and its Preservation build in particular. The latter is a great choice if you prefer to play in a team, but wish to specialize not only in healing but in dealing damage as well.
The recently released Dracthyr race is the only one that can play as the Evoker class. Apart from the Preservation talent tree, you have the Devastation one that revolves around dealing damage. Both specializations offer a variety of race and class-unique spells and mechanics. Speaking of the Preservation build, it uses the power of Green and Bronze Dragonflights to heal and save your allies from death. Other Dragonflights' powers (e.g. Red or Blue) are available to you as well, but they are mainly used to deal damage.
IMPORTANT NOTE: At SkyCoach, you can also Buy WoW Boost at the lowest prices and with the fastest delivery. You can make your first purchase even CHEAPER if you find our special PROMO CODE (highlighted in green) hidden in this article and get a 20% DISCOUNT.
Check out some of our most popular
WoW Boosting services

below:
Preservation Evoker Overview
We would like to begin our WoW Preservation Evoker guide with the biggest distinctive feature this class has. We are talking about the Empowerment mechanic. This novelty allows you to empower particular spells to maximize their effects. By default, you just need to press and hold your keyboard or mouse button to charge up and ability. However, not all spells can be empowered. Focusing on the Preservation branch, you have the following options:
At the same time, you have another class-unique ability mechanic. No matter what Evoker specialization you choose, you will have Essence, the resource that is required for some spells to be cast. Examples are Emerald Blossom, Echo, and Disintegrate. You only have 5 Essence points from the start and it takes 5 seconds to recharge one. Though, it is possible to increase the total number of points up to 6 with Power Nexus. On top of that, you can speed up the recharging speed by learning the Innate Magic talent.
Since the Dracthyr race has been introduced in Dragonflight and acts as the expansion-specific race, any Evoker will appear in their own starter zone, The Forbidden Reach. Besides, you will have level 58 from the start and can choose either Alliance or Horde. The same mechanics applied to Death Knights and Demon Hunters in previous updates.
Playing as Preservation Evoker, you want to stick as close to your allies as possible. The reason for this is that your spell range is limited by 30 yards. It requires some time to get used to this drawback, but you have enough mobility tools to neutralize it. All your abilities scale with Intellect, which is your primary stat.
The range of weapons you can choose from includes Swords, Staves, Axes, Fist Weapons, Daggers, and Maces. Adding a few words on what armor type suits this class most, it is Mail. To help your allies even more, you have Wing Buffet and Tail Swipe racial abilities to disable your enemies in a fight. They are especially powerful against melee foes.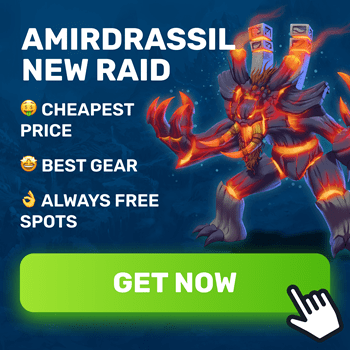 Preservation Evoker Advantages and Disadvantages
Continuing our Preservation Evoker Dragonflight guide, it would be wise to describe this class' strengths and weaknesses.
Starting with the pros, they look as follows:
Extremely helpful in any team composition due to Rewind, Rescue, Hover, and Verdant Embrace abilities;
Overwhelming mobility;
Decent self-healing talents like Panacea help you survive in battle;
Due to Mastery: Life-Binder your healing done is increased if your target's HP is lower than yours;
Can deal significant damage while waiting for healing cooldowns to recharge.
Moving further, we have the following cons to discuss:
As a healer, you struggle with the 30-yard spell range;
Most of your healing abilities aim at multiple targets;
Empowered abilities take quite a long to cast at maximum level;
No immunity;
Relatively low HP.
The last drawback can be partially neutralized with the Obsidian Scales, Renewing Blaze, and Tempered Scales help. They increase your survivability significantly.
If you wish to unlock your Preservation Evoker's full potential as soon as possible, it requires you to reach the maximum level. To speed up this process, make sure to check out our Dragonflight Leveling 60-70 services. Let our professional players do the whole level grinding for you. BLOG20
Preservation Evoker Gameplay Essentials
Just like any other healer's, your primary goal is to keep your allies alive throughout a fight. Luckily, you have a broad range of healing abilities and talents that make them even more powerful. On top of that, you can fill your healing cooldown gaps with damaging spells. Of course, it is not your main role and this does not deserve a separate Preservation Evoker DPS guide, but do not hesitate to throw Fire Breath to deal your portion of the damage.
In most cases, you just want to take your time to see how the fight goes for you and your group members before using any strong cooldowns. Try to catch the moment when your allies are maximally close to each other, as your primary empowered abilities like Dream Breath and Spiritbloom do their best when players are grouped.
Your next key to success is to use Essence-spending spells wherever possible. We are talking about Emerald Blossom and Echo in particular. You also have Disintegrate, but it should only be cast when you have extra Essence left with two other spells being on cooldown. Finally, make sure to use Rewind only when the situation requires it, as it is your strongest yet longest-cooldown spell.
Preservation Evoker Core Abilities
Most of your cooldowns require proper positioning. However, they become extremely powerful if used correctly and timely. As a rule, you do not need to rush to cast any game-changing spells. Instead, keep the strongest cooldowns for later and use group-healing abilities to keep your allies alive. Down below, we have prepared a list of WoW Preservation Evoker abilities that will serve perfectly in any situation:
Having so many healing spells, Preservation Evoker's value is not limited to restoring HP only. There is also a great number of Utility abilities for you to use in battle:
As a healer, you will be of great use for any team composition when clearing a dungeon. This in-game activity is your key to becoming stronger. Nonetheless, you heavily depend on other players in a party, as clearing a dungeon requires all group members to work together. If you are struggling to find a reliable party yet want to get the best loot, we have you covered. By ordering our Mythic Carry services, you can be sure that you will get the rewards you deserve. Our professional players will clear a dungeon of any difficulty for you in the shortest time possible.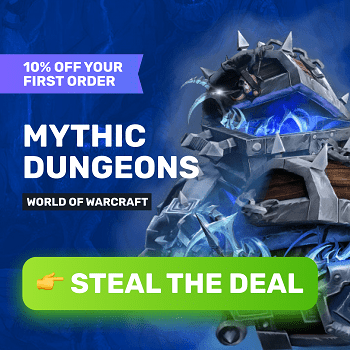 Recommended Stat Priority
Having the correct stat order is especially crucial when playing as a healer. The reason for this is that you want to maximize the healing done. To achieve that, you should choose the right secondary stat to focus on. Before you learn about each secondary stat, we would like to mention that Intellect is your main stat. It means you should put a priority on it above anything else. You gain the biggest boost of it from your equipment.
As for other Preservation Evoker stats, this is the order you want to prioritize them:
Critical Strike

increases the chance of doubling the healing you do. This stat works perfectly together with the Exhilarating Burst talent and the Reversion spell;

Haste

increases the spell-casting speed (this also works with empowered abilities) and reduces the cooldown of certain spells like Verdant Embrace, Temporal Anomaly, and Reversion;

Mastery

can be put in second place instead of

Haste

in particular situations. This is a great stat, as it increases your Mastery: Life-Binder efficiency;

Versatility

gives you a bit of everything. To be exact, it increases your damage output, healing done, and reduces damage taken. Though, the provided boost is not that significant to prioritize this stat above others.
The suggested stat priority is subject to change if a certain situation requires so. However, if you only begin to master Preservation Evoker, the described alternative will work just fine.
Preservation Evoker PvE Build Varieties
Thanks to the massive talent system update, players now can try tons of possible build variations. In this part of our guide, we would like to pay your attention to the best PvE Preservation Evoker build for the Raid specifically.
Obviously, the talent tree suggested below cannot perform equally well against every boss. Still, it is a well-balanced option that will suit most players who only begin to master this class. Let us start with the main Evoker tree, which looks the following way: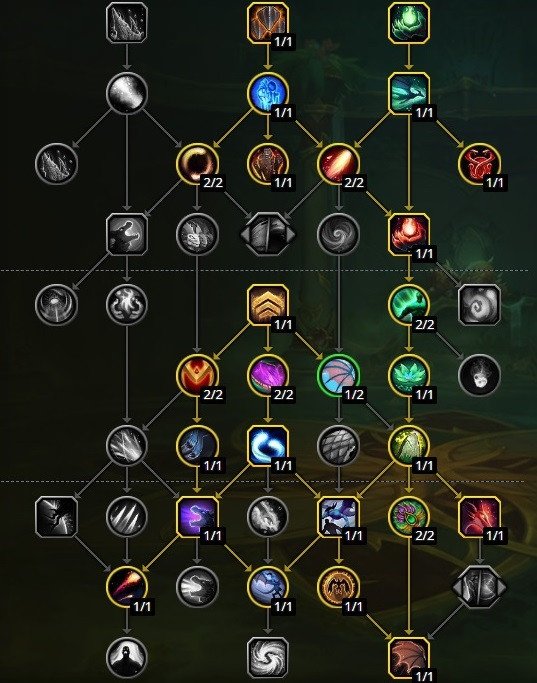 As you become a more experienced player, feel free to change a talent or a few depending on what boss you are fighting. Moving further, we have the Preservation branch that looks like this: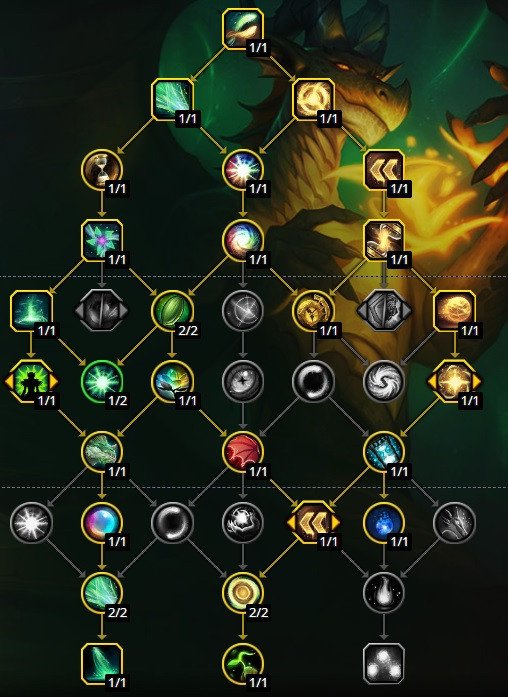 The suggested Raiding build revolves around the Emerald Blossom ability. To increase your solo target healing, you can focus on Reversion more. This is a great option if your allies are spread out or if you need to keep a particular player alive for as long as possible.
Up next, we have the Dragonflight Preservation Evoker PvE build aimed at your maximum performance in Mythic+ dungeons. This in-game activity is highly popular among all players, as it gives the chance of looting high-rank equipment pieces. As a healer, you will always be in great demand for any team composition. The suggested below talent tree will fit any dungeon yet feel free to change a few talents in the following main Evoker branch if the situation requires so: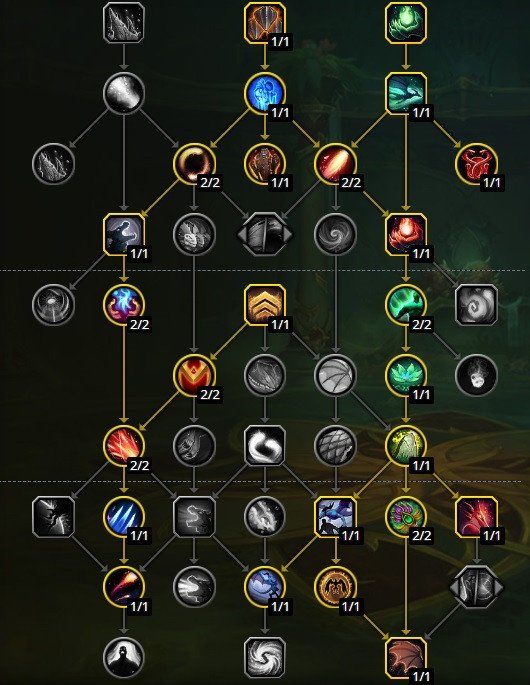 On top of that, your team composition and currently effective affixes matter a lot. As for the Preservation branch, it looks the following way: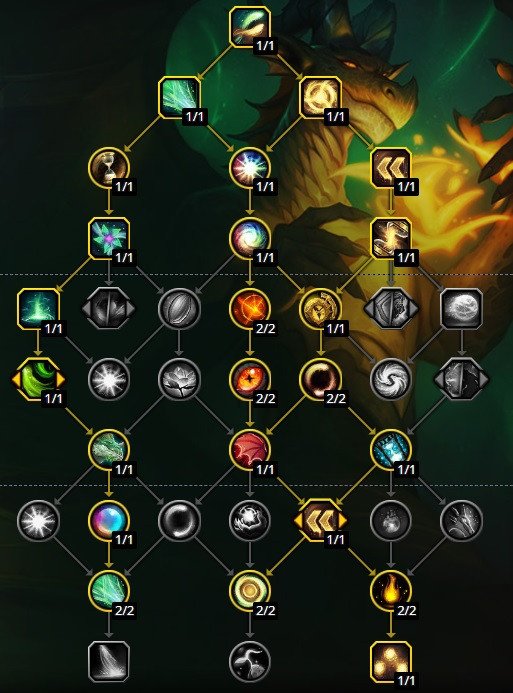 Even if you manage to find a perfect build, it cannot fit any situation. To make sure you succeed in clearing any dungeon or slaying even the strongest boss, you can Buy Dragonflight Boost from our company. Our pro players will do the entire job for you. All you are left to do is to enjoy the rewards received and keep exploring the continent further.
Possible Preservation Evoker PvP Builds
In this paragraph, we would like to share a few Dragonflight Preservation Evoker PvP builds you can use for various needs. Starting with the first one, it is more of a standard/defensive variation that will suit most situations. It focuses on providing maximum healing and unlocks your utility potential. The Evoker branch looks as follows: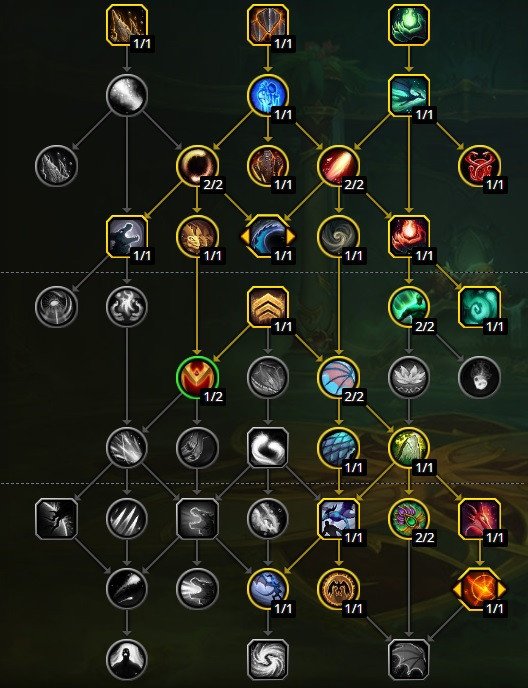 Moving further, we have the Preservation tree that unlocks your maximum power: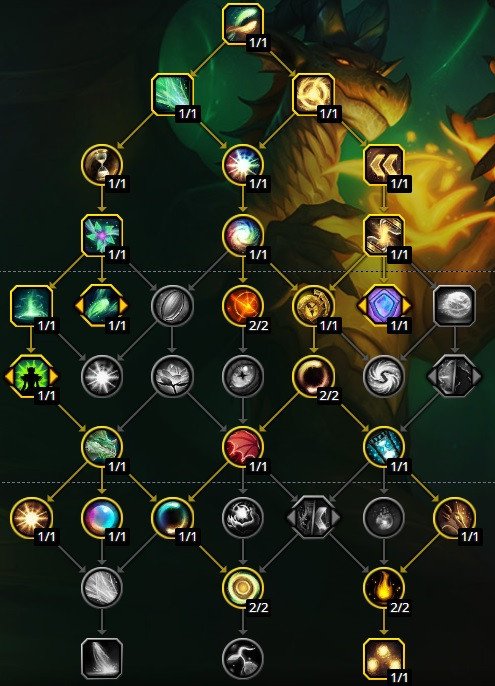 Choosing this build offers you a decent crowd control immunity all thanks to Nullifying Shroud and Obsidian Mettle talents. It is a perfect choice to maximize your defense potential. Besides, it will suit nearly any team composition. If you are looking for a more offensive alternative, check out another build we have prepared for you. Beginning with the main Evoker branch, it includes the following talents: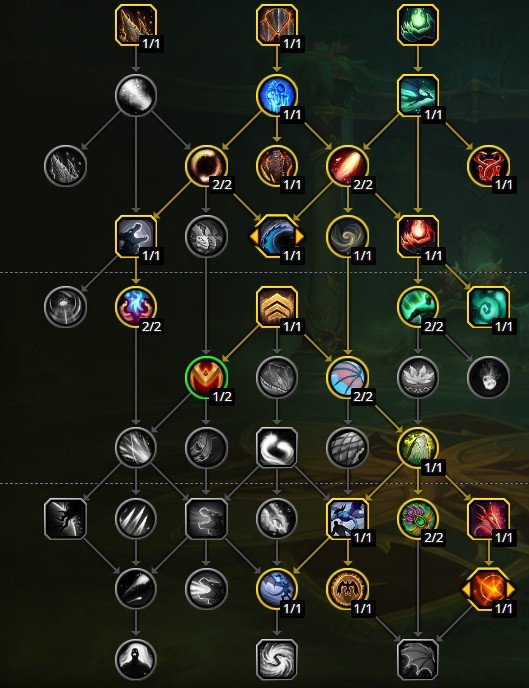 Moving further, we have the Preservation branch with the following talent set: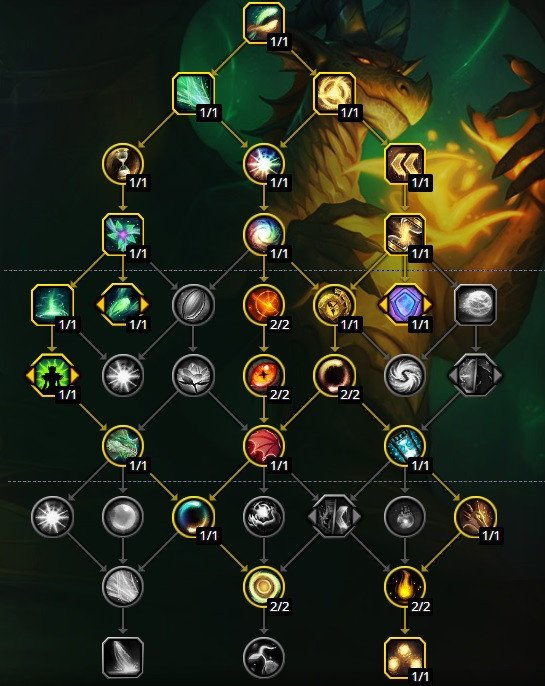 This build revolves around using the Swoop Up talent. The latter is perfect for dragging a particular enemy closer to your team to let your melee demolish it with burst damage.
To try any of these and other builds in action, you would definitely need several alts. Leveling all of them to the cap will take you an eternity and much effort. To speed up this process, make sure to buy our WoW Powerleveling services. Our professional players will get your alt boosted in a blink of an eye for you to try it in the real game, not in a simulation mode. Check out our prices and plans available.
BiS Equipment for Preservation Evoker
With a large range of droppable items, one can only dream of collecting a perfect set of gear pieces. To ease this process, the game's developers have brought the Crafting Order system to the game. The latter is used to create substitutes for Raid and Mythic+ equipment. Still, this mechanic cannot compete with the rewards you get for trying hard in a raid or dungeon.
If you have decided to build the gear set of your dreams, let us start with the BiS Raid Equipment for Preservation Evoker. The following composition focuses on boosting your Critical Strike, Haste, and Mastery stats to the maximum. This is exactly what you need to provide your team with sustained healing throughout a raid.
Up next, we would like to share a perfect Mythic+ set you can strive for. Judging by the first look, it might be the best Preservation Evoker gear you can possibly collect. While in reality, you have little chance of gathering the following equipment pieces. Just like the previous composition, this one focuses on boosting your Critical Strike, Haste, and Mastery stats. On top of that, it maximizes your healing potential, which is what you need in a deadly dungeon.
Up next, we would like to share a list of Trinkets that might empower your Preservation Evoker even more. You should not underestimate the power of these tiny things, as they provide you with a significant stat boost.
Adding a few words on how you can spend your Dreaming Crests currency, we have prepared the following list of gear pieces that are worth spending this currency on. However, you can use it to upgrade any Mythic+. So, if you notice that any gear piece is lagging behind others, make sure to raise its level:
If you are struggling to collect all the items from the BiS gear lists above, you can use Spark of Dreams to replace a few items with your own-crafted mythics. The best armor pieces you can create for now include the following ones:
Another way to make your gear set stronger is to attach Embellishments. Your choice is likely to fall on the following items:
With so many equipment pieces to collect, you are unlikely to have enough gold for all this. We are sure you do not want to spend all your free time grinding and farming it for days. Instead, we offer you to Buy WoW Gold with our company's help. It is the safest and most secure method to become richer in the game. You can get as much currency as you need to continue your Dragon Isle journey.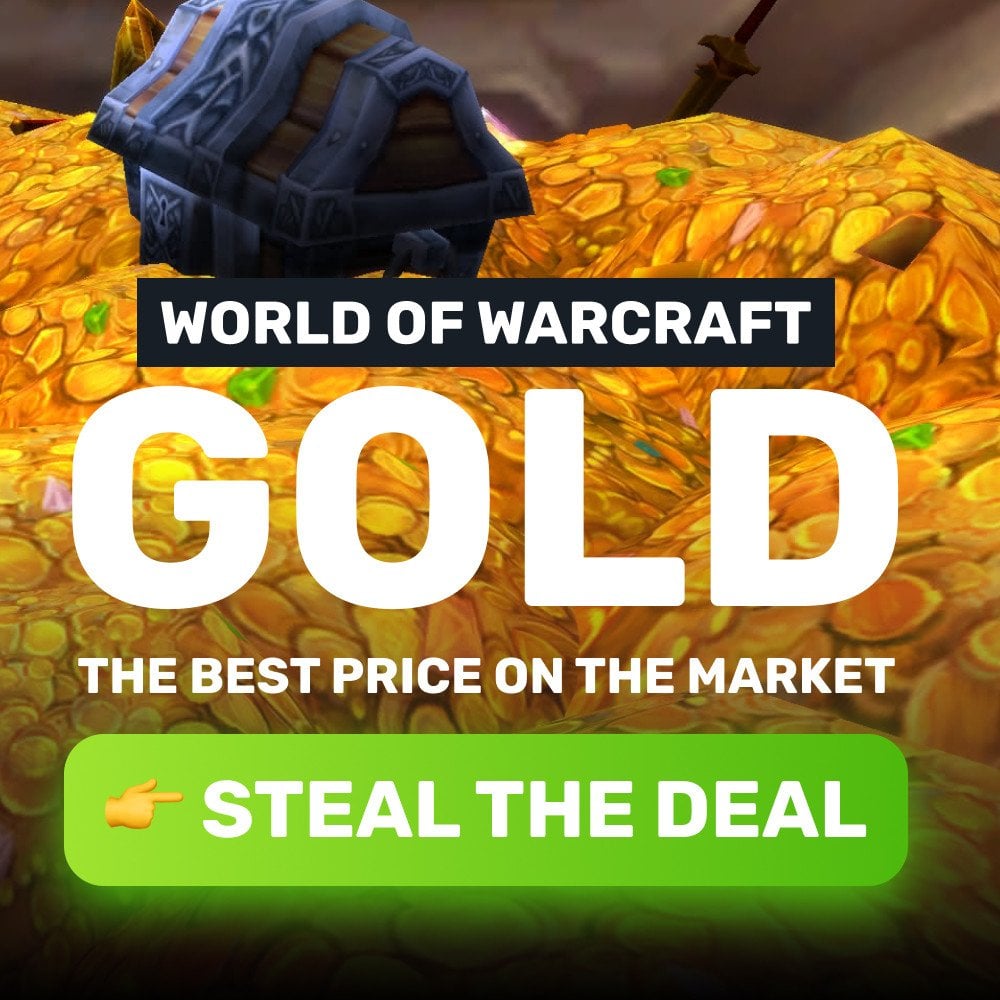 Preservation Evoker Enchants and Consumables
Getting yourself top-rank gear is not the limit. To empower your character even more, there is a range of enchantments for you to choose from. They greatly boost your secondary stats, which is what you need to maximize your healing potential.
Adding a few words on consumables to use during a fight, there are different phials and potions to help you survive and be more useful. Starting with the phials, the following ones will be the best choice:
Moving to the potion list, it includes the following options:
To get even a higher Critical Strike chance, your weapon should always have the Buzzing Rune buff.
Everything we have mentioned in this paragraph will greatly help you during a raid. Nonetheless, no one guarantees you victory just because you are fully packed in terms of equipment. You still have team members you depend on heavily. To maximize your chances of getting the best loot, you can offer our WoW Raid Boost services. Our pro players will slay any boss for you and get you the rewards you actually deserve.
Preservation Evoker Best Rotations
As a healer, you do not really have any particular must-use rotations since most spells you have should be used depending on the situation. Still, we have prepared the best WoW Preservation Evoker rotation list for you. Starting with the first one, it focuses on using your Emerald Blossom ability and getting the maximum value out of it during a raid:
Up next, we have another Raiding rotation to share with you. Using it will make your Reversion effect last nearly infinitely. This is a great tool to keep a priority target alive. It goes like this:
Moving further, we have prepared a possible Mythic+ rotation for you. It revolves around single-target healing and dealing damage as well:
Preservation Evoker Leveling
Playing as Preservation Evoker in the 10.0.2 patch does not offer you as many leveling opportunities as you would have expected. Keep in mind that you are a healer who struggles to level up on your own. Still, you have some spells to deal decent damage and can actually clean a stacked group of mobs. To ease the whole leveling process, we have prepared a talent build specifically for this purpose.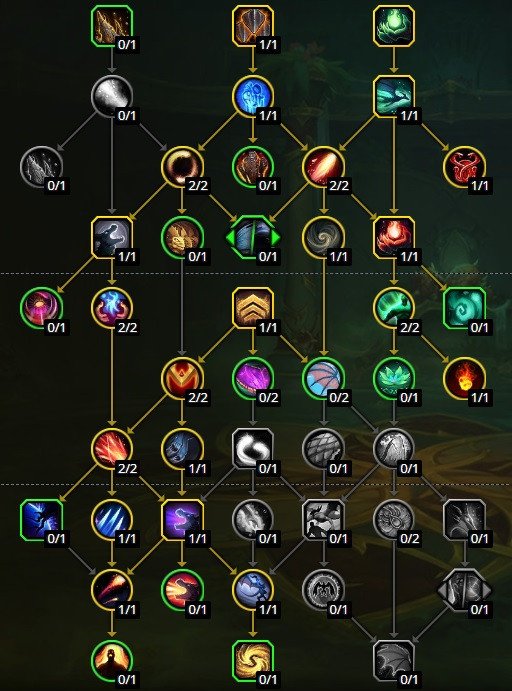 As you can see, the suggested tree is not complete. The reason for this is that you can change a few final talents or add something you would like to see in a particular situation. For example, you can go for Terror of the Skies. Up next, learn Extended Flight and Obsidian Bulwark.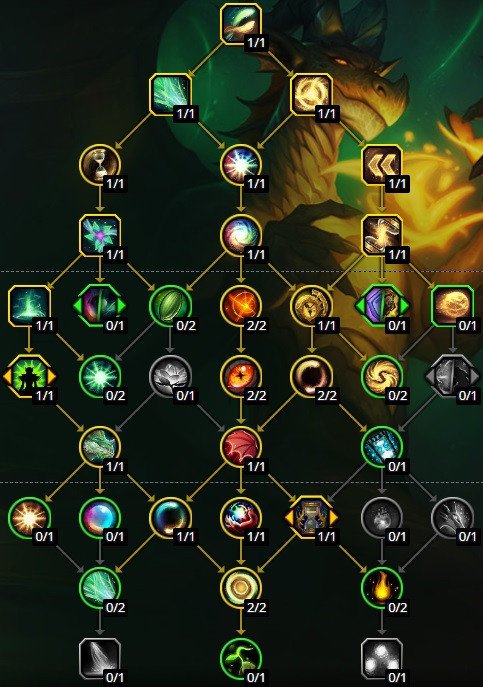 The same goes for the Preservation branch, as you can choose what talents should complete your build. For example, you can try to go for Punctuality, Energy Loop, and Timeless Magic.
Adding a few words on what leveling rotation you can use, it looks quite simple:
Check out the following list of consumables you can use to speed up the process even more:
The whole leveling thing would not make any sense if not a raiding and dungeon content. These in-game activities are what keep players excited. In fact, you will spend most of your time hunting for the best equipment after you reach the level's cap. To do this efficiently, you need a reliable group of players. However, if you do not wish to try hard and spend hours of your time searching for a skillful team, we are here for you.
Check out our World of Warcraft Boosting services where our pro players will do the job for you. No matter what dungeon or raid you cannot pass, we will do our best to help you. We guarantee the shortest completion time and a perfect result.
Other Articles to Read
If you are willing to try yourself at a damage-dealing role, you can check our Demonology Warlock guide. The latter contains everything you need to know about this specialization, including tips on how to play it.
You can also enjoy the Devastation Evoker build, which focuses on dealing damage instead of healing allies. This specialization offers a ton of spells to demolish even the strongest foe in a second.
Are you looking for more in-game content to try? Check out our Valdrakken Accord Renown guide. By reading it, you will learn everything about this faction and what unique rewards it offers.
Conclusion
The Preservation Evoker specialization is a great choice for players who would like to combine healing and damage-dealing aspects of the game. It has a variety of spells to help your allies and win even the toughest fight. Go for it if you wish to bring maximum value to any team composition and are ready to work in a team.
We hope you have learned a lot about Preservation Evoker from this article. Make sure to stay with us, as we will keep updating this guide if any changes occur.
F.A.Q.
Is Preservation Evoker hard to play in WoW?
Just like with any healer, it will take you some time to get used to the range of abilities available. You also need to understand what spells play the key role in winning a fight. As for the rest, this spec is not that hard to master.
How do I maximize DPS as Preservation Evoker?
Even though it is not your primary task, you have several abilities that can do a significant amount of damage. Use them on cooldown to maximize your DPS potential while your healing spells are refreshing.
Is Preservation Evoker good in Dragonflight?
It absolutely is. Any team would love to have you as a healer there. Once you learn the essentials of this spec, you will be even in greater demand among other players.
Is Preservation Evoker good in PvE WoW?
It is not the worst option yet you strongly rely on your team when it comes to Raiding or Mythic+ content. As for the leveling part, you have a few AoE abilities that can help you farm efficiently.