< RETURN TO THE SHOP
Castle Nathria Heroic

SSL Secure
The site uses SSL protocol, it fully protects input data and information. We also use the HTTPS protocol to encrypt data.

VPN
We use the VPN of your country to disguise our actions on the account. This greatly increases the security of the account.

Safe Service
While working on accounts, we comply with all security measures. We do not use bots and scripts. We do not use in-game chat. Also, we do not allow the intersection of IP and MAC addresses.

24/7 Support
Our team works 24 hours per day.

Money refunds
We provide a full or partial refund if you change your mind or if there is an accident. You can learn more about this from the operator.
The whole raid will take no more than 2 hours during which you will clear the Castle Nathria in heroic mode with either personal loot or with guaranteed items option – up to 14 items, and if you do not receive a guaranteed number in a single run, we will provide another run next week.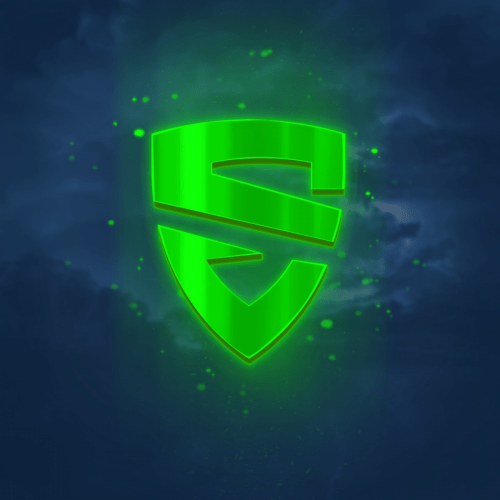 Out of stock
Any questions?
Ask our support
Chat
NOTE: (FOR US REGION

)

TRADERS AVAILABLE

ON TUESDAY

AFTER RESET


Castle Nathria Heroic Run
Castle Nathria heroic boost is a single loot run through all bosses of the raid in heroic difficulty. This is the best way to get good gear in 9.0.1 and defeat heroic.
Boosting takes 1-2 hours.

HC raid will be available straight raid instance release. The loot trading options will start to be available as of the third week.
Rewards:

Fast run for 10/10 HC ;

The 10 bosses: Shriekwing, Huntsman Altimor, Artificer Xy'mox, Hungering Destroyer, Lady Inerva Darkvein, Castellan Niklaus, Sludgefist, General Kaal, Sire Denathrius;

213-220 gear;

Ahead of the Curve: Sire Denathrius meta achievement for last boss;
Castle Nathria achievement for 10/10 raid clear;
Requirements:
60 lvl;

Fresh heroic cooldown;

Don't forget to do 1 hit to each boss to get loot when you play in self-play mode;
We are doing more than 10 heroic boost runs every day on the horde and alliance side.
Heroic Castle Nathria loot:
1 trader - 2+ items;

2 traders - 3+ items;

3 traders - 4+ items;

5 traders - 7+ items;

7 traders - 10+ items;

9 traders - 14+ items;
The "Loot Traders" option is available only on Tuesday. Please contact customer support before adding it


All items that you get during the run count towards the guaranteed amount of items, including items that:
you get directly from the boss;
are traded to you by loot traders.
Additional options:
Selfplay (you play by your own character during the boost without sharing your account)

I need only 3 bosses (Shriekwing, Huntsman Altimor, Sun KIng's Salvation)


I need only 7 bosses (Shriekwing, Huntsman Altimor, Sun KIng's Salvation, Artificer Xy'mox, Hungering Destroyer, Lady Inerva Darkvein, The Council of Blood)
You May Also Like
What's next
How it works
1

Choose a service and discuss your order details

2

We immediately appoint the best PRO player

3

You can see the order status in real time

4

Your order completed!
Need Help?
Build your custom order
Message us and get help from a PRO player. We will find the best offer for you or build a personal order at a lower price.
PRO players in support team
Our own PRO players team
VPN Protection
Money back guarantee
We will start your order immediately Castle Nathria was founded by Sire Denathrius and is located in Revendreth. It is the home of one of the four Covenants of the WoW Shadowlands - Venthyr. With 10 bosses scattered in different wings of the castle, the objective is to kill them and find Sire Denathrius for the final encounter.
Entrance to Castle Nathria
The Nathria Castle, a gothic-style palace designed for vampire-themed raids, is located at a high point in Revendreth. Its entrance is right above the center of the zone and can be accessed by using the flight path.
The game comes in different difficulty levels - Normal, Heroic, and Mythic. While normal is the easiest level, the most sought-after difficulty level is the Castle Nathria Heroic. This is the best option for the players looking for a little adventure, thrill, and challenge in the game.
It also provides optimization features to gamers. Completing a raid in this difficulty level is no less-tricky. The players will have to work harder and perform better to defeat the bosses and pick up the loot.
If you wish to pass on spending a lot of energy and time in completing this raid, then you must go for Heroic Castle Nathria boost service. This will not only get you a headstart but also various other perks!
Nathria Castle Heroic Boost from SkyCoach
With numerous professional players backing us up, we work to make WoW easy for all the gamers! Each of them has played the heroic run numerous times, giving them the experience and expertise over the game. We make playing World of Warcraft easy for all our clients.
After working in this industry for several years, we have earned the trust and attention of several clients from all over the world. Our team will work towards getting you the best possible results from the raid, along with the loot and achievements. With our knowledge of the game, we implement a fast and profitable raid for the gamers.
Loot Trading in Castle Nathria Heroic
At SkyCoach, we also provide a Loot Trading option. Through this option, the players can add from 1 to 10 extra players with the same armor type in their troop for the raid. Why is this beneficial? The players will trade the loot the pick up from the raid to you!
This will get you more items from the raid than you could ever get from 1 single run. Our trader "tariff" is:
1 trader: 3+ items
2 traders: 4+ items
3 traders: 6+ items
5 traders: 8+ items
7 traders: 12+ items
9 traders: 14+ items
10 traders: 16+ items
Why Get Castle Nathria Heroic Boost from Us
SSL & HTTPS secure: Our website follows a secure SSL protocol to safe keep all the data and information input. We follow the HTTPS protocol to keep the data encrypted.
VPN: Our platform uses the VPN of the client's home country to disguise the international use of the account. This will increase the overall security of your account.
Safe boost: Another safety measure we take is that we avoid using scripts, bots, or any in-game chats. Moreover, no one will have access to your IP and MAC addresses.
24*7 support: We have a robust customer support network that works around to clock to address all your queries.
Money refund: In case you reconsider, we will provide a partial or complete refund. Connect with our support team to know more.
How to Get SkyCoach's Boost Service?
To get our boost service, follow these steps:
1. Select a service (Heroic Castle Nathria);
2. Talk out the details;
3. Get an experienced player;
4. Receive real-time updates;
5. Reap the rewards!
And it is complete! Easy right? We will ensure that you get all the loot and resources you need from the successfully executed raid!
SkyCoach Keeps Your Safety on Top
The gaming world is full of unexpected twists and turns. To avoid losing the amazing item drop and loot, we use the most secure methods to complete the service. Get a boost today!