Introduction
This article will mainly focus on answering the most common questions about getting shiny stuff on your beloved weapon. So, if you got here by googling unlock all camos Modern Warfare 2, it is your lucky day.
But every story or guide has to start from somewhere, and for those not so fortunate to be in love with the new version of the shooter, we will begin with a reasonable question: "is it worth buying Call of Duty Modern Warfare 2?"
If you have got the game figured out and do not need any information about the multiplayer, campaign, etc., just skip to the part that interests you the most. We do not want to waste your precious time; we just want to help as many people as possible.
IMPORTANT NOTE: At SkyCoach, you can also Buy CoD Boost at the lowest prices and with the fastest delivery. You can make your first purchase even CHEAPER if you find our special PROMO CODE (highlighted in green) hidden in this article and get a 20% DISCOUNT.
Check out some of our most popular
Modern Warfare 3 Boosting

services below:
Is it Worth Buying?
We know that many players will buy the game, no matter how good or bad. Why? Because you get easier weapon-leveling in Warzone if you own a copy of MW2. That is something to consider. But if you do not enjoy battle royals in general or prefer building while trying to shoot players that sound way too young (sorry), you will want to know more than 'another COD game.' So let's consider two different aspects.
Although there is much more in the game than we cover in this article, everything tends to follow the same steps and have the same routes. So after reading, you will have your own opinion on the game and where it is going.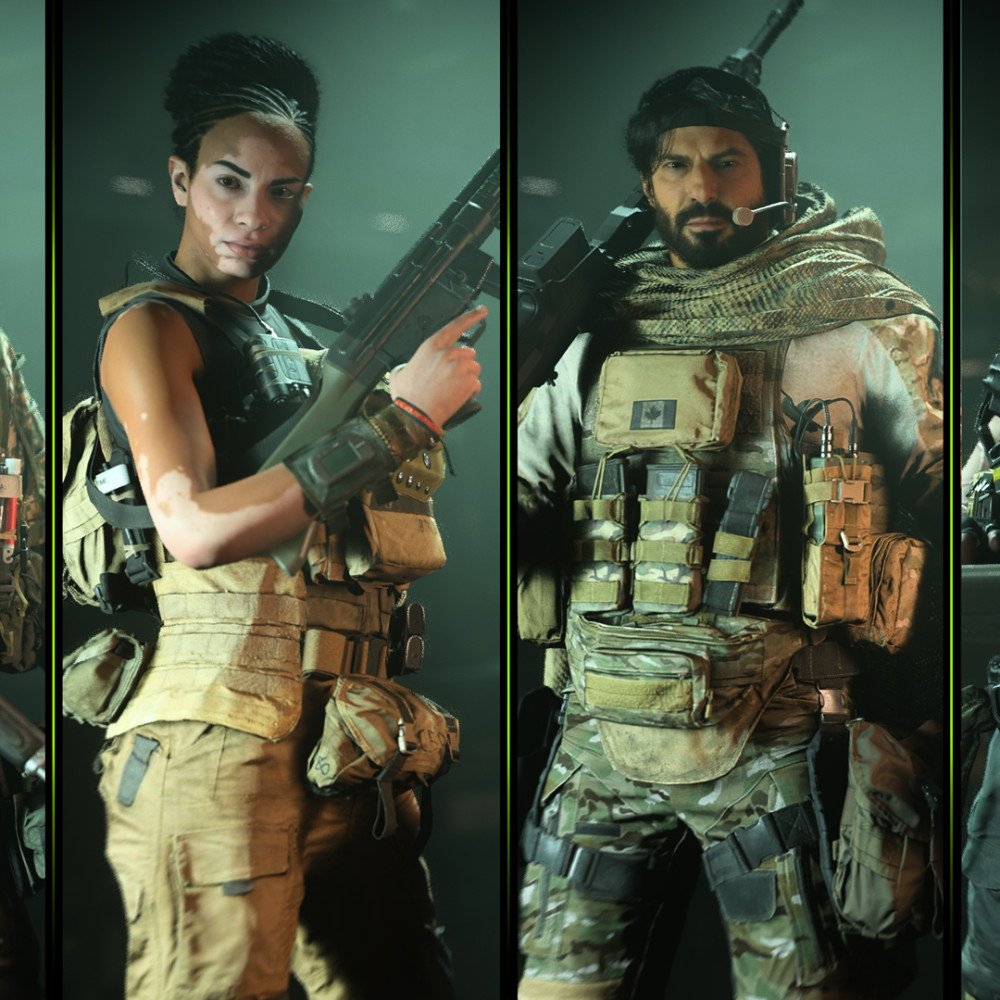 Multiplayer
If you are a fan of Michael Bay movies (we are), you probably play Call of Duty for the action-packed fights and the epic feeling of everything around you and are likely less interested in the tactical aspect of things. And it is okay. You have Rainbow Six for that, or even Valorant.
So, while the game going towards a different state and missing the classical COD action may upset you, many people find the new slowed-down version preferable. It is up to you to decide which is closer to your heart. Modern Warfare 2 is the closest to a tactical shooter the Call of Duty has ever been.
This change did not come out of nowhere; since the more competitive style of games is on the rise, developers decided to change some things to achieve this more realistic feel to the battles and the game overall.
Movement
If you are old enough, you remember when COD was all about running, going over the small fences, and slowly using stairs if you wanted to get on high ground. This iteration brings all the same feelings about your legs being on the ground. No slides-canceling, no flying… we were going to say that players did not find anything to break the natural state of slower gameplay. Well, they did. Changing between crawling and running may achieve something close to Sonic speed. The funniest thing is that it looks like you are going on four legs. Funny, but it will probably get fixed soon (or it may be fixed already).
Gunplay
Mid-range fights take more time than they used to in previous versions. It may be because the recoil is hitting harder than ever, or meta is being less aggressive.
Although it may seem like a temporary thing, it is not . I can not believe I am writing about a Call of Duty game, but it is more about pre-aiming, watching corners, and smart flanks. Is it good news or bad news? It depends on your vision of what is cool.
Maps
With classical maps coming back from the first Modern Warfare and with an edition of new ones, the pool is more like an ocean. You have small maps for pure chaos, highly tactical medium-sized maps for competitive gameplay, and enormous ones that you want to use only for sniping without scope with your friends. You will likely find most of them enjoyable, especially with the design being on top this time.
Weaponry

It is impressive and adding a new gunsmith makes getting new rifles easier and less grindy. On the other hand, it may be confusing at first, but combining it with the current perks system is a better change. We like the idea of a more liquid-like meta during a single match. It makes the overall process of playing until a win more exciting activity.

The equipment is better balanced as well. Many things will see no play at all, but others may be clutch in specific situations, while others are just okay overall.
Multiplayer is in a great spot. It is still early, but the game feels fresh and appealing to experienced competitive players and casuals. It has a lot more depth to it than expected. While it is unnecessary to call it the new CS, it still has a lot of potential to become beloved by pros and players that just want to have fun.
So if you are looking for a decent multiplayer shooter with great map designs and a wide variety of weaponry, COD Modern Warfare 2 is a great game to buy. Now let's discuss offline and move to camos, perks, and so on. BLOG20
Campaign
Let's start with the story because it does not require much attention.
Sometimes it feels like people in charge of shooter campaign scenarios feed random cliches to the AI, so it makes something for them. Harsh? Maybe. But it is almost true. There is nothing special to the story that we are introduced to in this game.
Some reviewers are on an insane amount of copium. Otherwise, I need help explaining why they compare the game to the single-player story-based projects. Because in COD, It always comes down to these keywords: good guys, bad guys, a few twists, and a final mission. You know the drill. Let's skip to the good part.
Mechanically it is a well-made game mode. And it continues the idea put into the multiplayer about slower battles, tactical depth, and different kinds of fighting. Plus, it shows the scale of the whole game. Some missions feel like enormous battles with the Hollywood style of placing a scene, some are stealth-like, and others are default go-in and clear.
And the addition of the mission that introduces you to the new mechanics in other modes might look out of place, but they make the whole process less repetitive.
Developers tried to give the combat a more realistic feel to it, and they achieved that. Sometimes we still feel invincible (especially against beefier dudes), but usually, you die a lot faster than you would expect to in a Call of Duty game.
The overall campaign is just what you expected from Modern Warfare. And it is mostly a good thing. I liked it when the campaigns were so overpacked with adrenaline and testosterone that it was hard to breathe after a few missions, but this time you won't find yourself pressing F to pay respect.
And it may be less ridiculous, but it makes the game better. So if you are playing shooters for the story, choose another one; if you are playing because you like cool guys, different types of missions, and pretty pictures, that is just right for you.
Overall, it is a great mode to keep your mind off for a few hours.
Conclusion
It is worth buying MW2. The game feels fresh, especially for the Call of Duty series. With the addition of the new vehicles, climbing & swimming mechanics, and unique perks system, it became something profound and engaging.
After all, it is well-balanced, has many game modes that we didn't even talk about, and multiplayer is fun. It is a game well worth your money and time. Like it or not, Modern Warfare has evolved from the previous iteration, and it is fun.
We like that developers tried to give something to everyone. If you want survival-style gameplay, you will find it. And it is the same with everything from sniping to full-on invasions.
The most existing part is that there is still much more to come.
How to get all camos Modern Warfare 2
2007, the year responsible for several pop-punk hits, is when camos were introduced into Call of Duty. The times were a lot simpler, and that is not just nostalgic mumbling. Only three camos were available, and all you wanted to do was to get 150 headshots, repeat it for every weapon in a chosen category, and you would get a golden gun.
Easy as that. After that, it went harder and harder with every subsequent game. And as it got to Vanguard, players mostly decided to save time on reaching the highest camos since it would take hours upon hours.
With the introduction of Modern Warfare 2, things have changed. It indeed gets more accessible until you get to a certain point and it is debatable whether the changes are enough to make a casual player grind to get to Orion, but it is still better than it used to be. We'll list them from the easiest to the most challenging to get.
Base Camos
Level up a weapon to unlock the challenges and simply complete them to get the camos. But the main difference from the previous game is that there are only four base camos to obtain for every gun without the attachment.
It may seem that there are few of them. But it is only partially true because now they are shared between weapons. Get some kills to unlock the pattern, and apply that to whatever you want.
The community seems to like the recent changes because you do not have to obtain the same camo twice; it is enough to do it a single time and move on — no more unneeded and unwanted grinding.
It is good to start with ease without the necessity to waste a lot of time.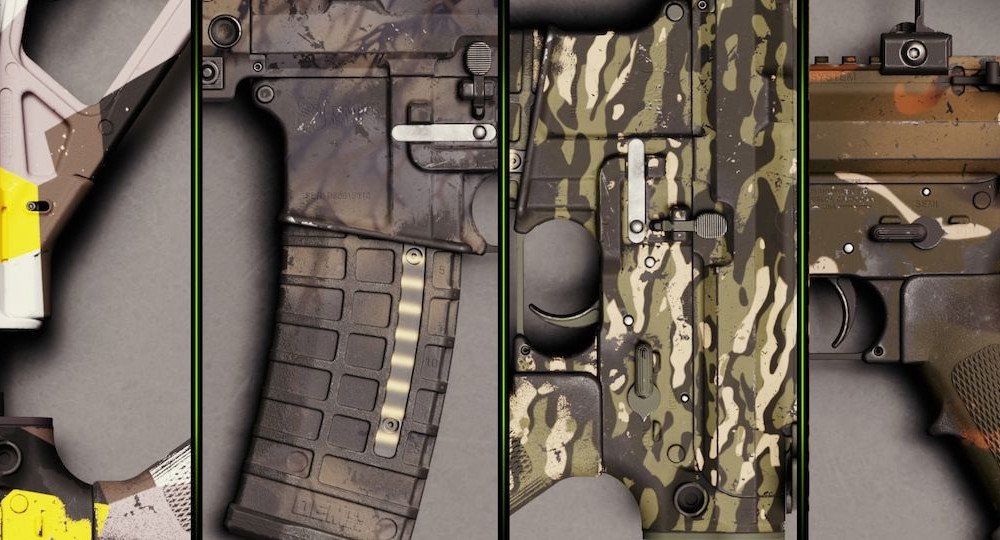 Gold Camo
The gold version of the guns should be rather popular among players cause it is not unreachable for the most part, while the reward is better than the base ones. You have to kill a specific number of players without dying to get it.
But to unlock an ability and get this challenge, you have to open all the base camos for your desired gun. Remember that you will open it just for a single weapon and it is not shareable like the base ones.
To be honest, esthetically speaking, the golden gun sometimes feels out of place when using it. It gives Saints Row vibes while the game around it is a lot more serious. As crazy as it sounds, the main appeal is getting and using it. You can't stop smiling when you see it in-game. So bad it is actually good.
It is not too time-consuming, so consider getting it.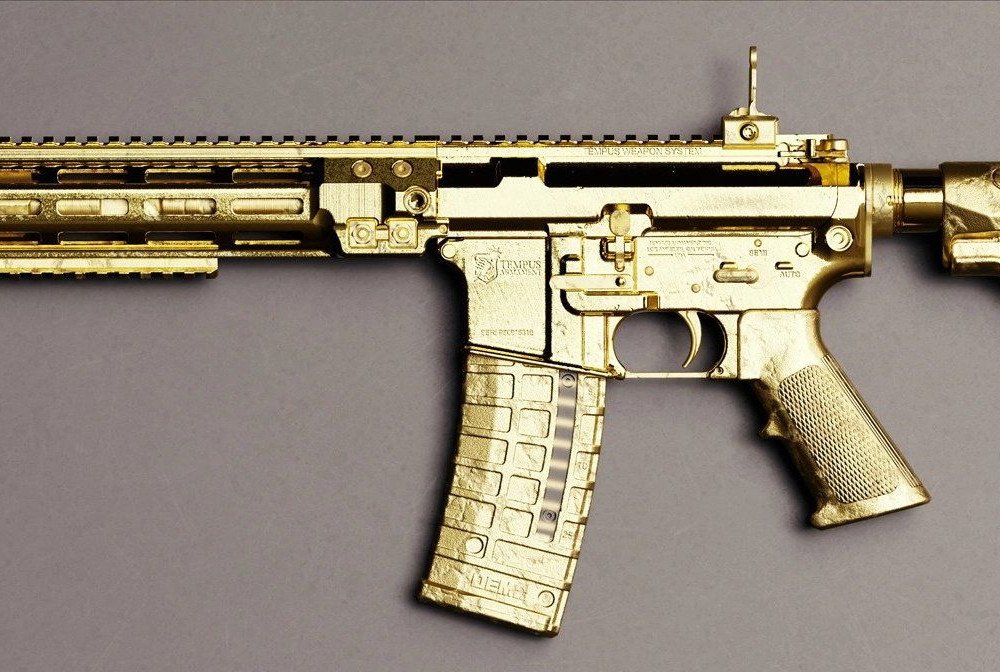 Platinum Camo
Platinum camo in Modern Warfare 2 is one of the most desired options. The goal seems reachable, especially if you like to play a lot. At first, it might seem grindy, but it should not be a problem since we are getting to more prestigious, eye-pleasing options. So if you are wondering how to unlock platinum camo, do not worry and follow this guide.
To start, you will need to complete several challenges, which equals the number of weapons in that category. So the idea behind getting it is relatively simple; challenges are tied to specific weaponry types, such as marksmen & assault rifles, SMGs, etc;
You will need to practice long shots before completing with the quests because the challenges involve killing opponents several times from a distance;
Complete the challenge by getting enough longshot kills;
Enjoy your platinum camo. Modern Warfare 2 ensures that every achievement feels well-deserved and will not be reached by everyone.
Now that you know about the most desired one, we will continue to the ones we rarely see in the game. Keep in mind that we are getting to significant numbers of playtime. Nothing is safe when you are grinding for so long. Especially your mental state.
Use our site if you care about your sanity and do not like playing days to get something. You will get the wanted camo faster and easier than it has ever been possible before. We provide risk-free, secure, and reasonably priced services. You are just two clicks away from getting what you want.
Next, we will talk about things that require you to spend around 100 hours to get. Cancel your work, put life on pause, and get ready to play a lot.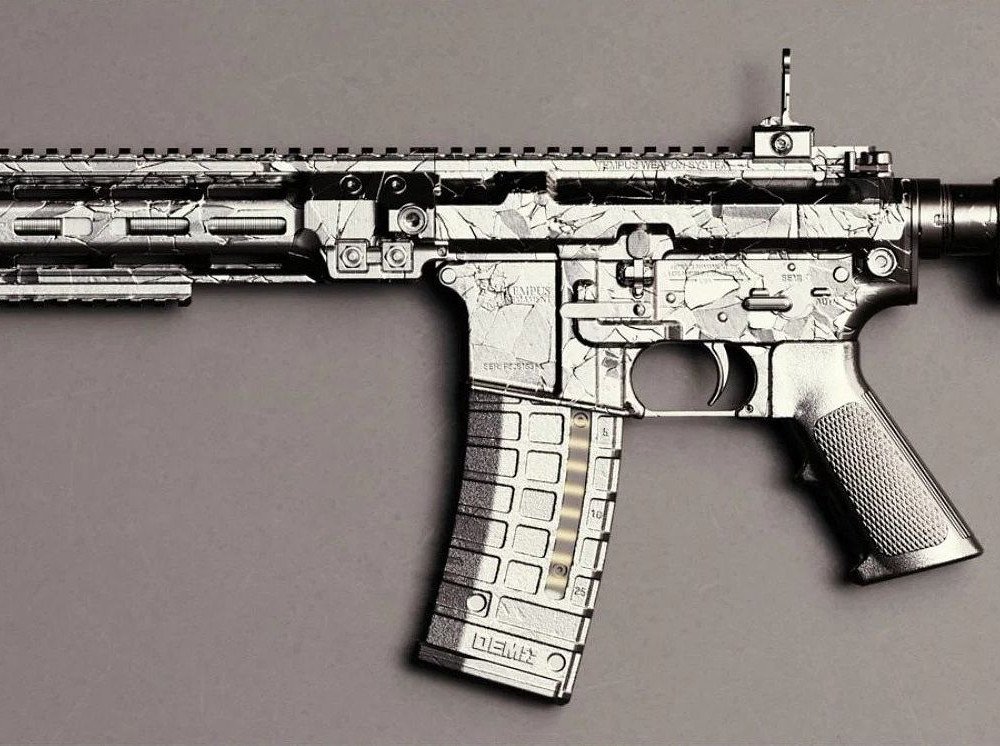 Polyatomic Camo
We heard that you are a hothead ready to get the polyatomic camo. So, if you wondered how to get special camos Modern Warfare 2, it is the part for you.
It should not be a secret that if you want something as rare as polyatomic, you should complete everything on the lower levels. So, after unlocking platinum on 51 weapons, you will get access to the challenge. It will most likely consist of getting the number of headshots, but it may vary.
The system is similar to the platinum options; it just takes a lot more time. We did some research it seems like you will need a minimum of 80-100 hours of straight-up playing to get the polyatomic camo. And it is a massive investment of time. So decide for yourself if you need that.
But for the crazy ones out there, there is something else. If you somehow discovered how to get your time back, there is Orion.
Orion Camo
How to get dark matter in Modern Warfare 2? First of all, dark matter is like a unicorn right now. It is a mystical creature that does not exist.
Now Orion is the name of the rarest and the hardest to get camo in the game. What do you have to do to get it? You already know the answer. You need to get polyatomic on 51 weapons. No more challenges are required. Simple as that.
The amount of time that should be spent on this is insane. It starts from a minimum of 115 hours and gets to enormous numbers.
Even for professional players, getting the Orion camo may take up to 3 weeks.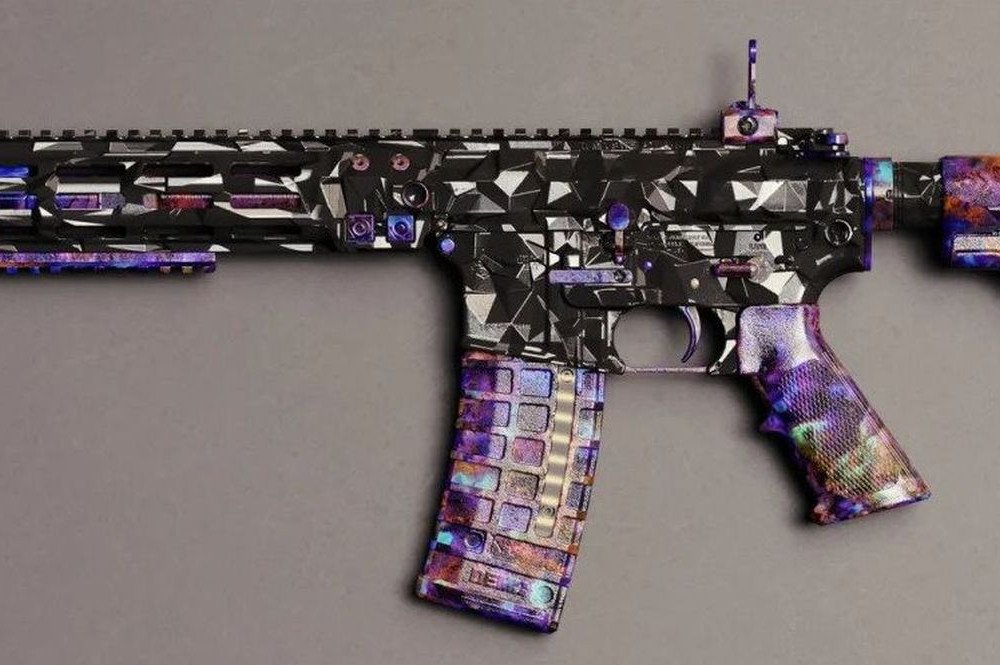 Thoughts on the new camo system
Now that you know everything about obtaining every camo in the game, it is time to decide if the new system is better or worse than it used to be.
Most of the online comments are about how it is easier now to get the desired camos. And it is true. The system is transparent, and the challenges are nothing but possible.
The idea with the Polyatomic and Orion is that it is so time-consuming that when you see someone with it in the game, you should know that they never stop before something he wants. It is cool to have since everyone knows how much effort went in that direction.
Is it worth it?
Probably. In the COD community, having something so prestige as Orion may be the peak achievement that does not require winning the tournament with a million people watching. Just be cautious with the time you spend on it. It may become less of a joy and more of a grind after a while. And jokes aside, consider purchasing yourself desired camos. It is faster, more convenient, and saves your health. What else do you need?
F.A.Q.
How to get camos in MW2?
Imagine a game show where you need to complete the first set of challenges to get to another set, and so on. That's the system behind camos in MW2. You start of with the basic one and climb all the way up to the Orion. While doing so, you will complete some quests requiring you to do a specific number of kills by a longshot or a headshot (types will vary depending on the weapon). It starts easy and goes hard fast. So decide which one you like the most and see if you are ready to grind that much.
How to unlock Gold Camo MW2?
To unlock the challenge, you have to obtain every base camo first. After that, the quest to make some kills without dying will be available. But remember that it is separate from the base ones. So you have to complete the challenge for every specific weapon if you want to move forward with the collection of camos.
How many camos do you need for gold?
You will need to get all of the base camos. But it is not much since they are shareable in the MW2. Gold is one of the most accessible camos in the game.
How do you get M4 gold?
To access the golden weapon of your choice, you must get all four base camos first. Start with leveling your M4 up, complete four challenges, and finally, do the quest for the golden skin. Here you go.
What Call of Duty services do you offer?
Among our Call of Duty boost services you can find practically everything you can possibly need. Starting from camo boosting, all the way to every kind of Warzone 2 boost services and Modern Warfare 2 boost services:
Weapon leveveling;
Military Ranks;
Prestige levels;
Wins and kill boosting services.