Welcome to your ultimate handbook for CoD Modern Warfare 3 Zombies mode. Here, you will learn everything there's to know about the new MWZ mode, where you get to team up with your friends to take on various contracts and fight all kinds of zombies in an open-world-style map of Urzikistan. In this MW3 Zombies Guide, We're going to go over all of the aspects that are worth knowing about this game mode so that when you get to play it, you'll know what to do and have a great time.
The so-called "zombies-mode" has been appearing in every other major CoD installment since CoD: World at War. For the longest time, this mode was structured as a horde-defense one where you would fight off waves of infected, and in between those waves, you'd have time to rebuild defenses, upgrade or buy new weapons, etc. Over the years, this mode expanded significantly. Fans saw the addition of an actual story which was tied to whatever CoD game it came out with. However, in MW3 2023, things have taken a drastic turn. This year's zombies mode is an open-world one. If you played DMZ in last year's CoD, you will find some of these MW3 Zombies Tips familiar, as they could be similar in earlier games. Before we go any further, here's a piece of the ultimate advice - there's a lot of grind involved in this game mode, especially when it comes to camos. If you struggle to get what you want, you should buy MW3 Zombies Boost services where our PRO players will help you achieve any goal in this game mode. In any case, let's dive into the details.
IMPORTANT NOTE: Apart from learning everything about CoD MW3 Camos, you can also buy CoD MW3 Boost from SkyCoach. We offer a wide range of products at the lowest market price and with the fastest delivery. You can make your first purchase even CHEAPER if you find a special PROMO CODE (highlighted in green) hidden in this article and get a 20% DISCOUNT.
Check out some of our most popular
CoD MW3 Boosting

services below:
The Mode's Structure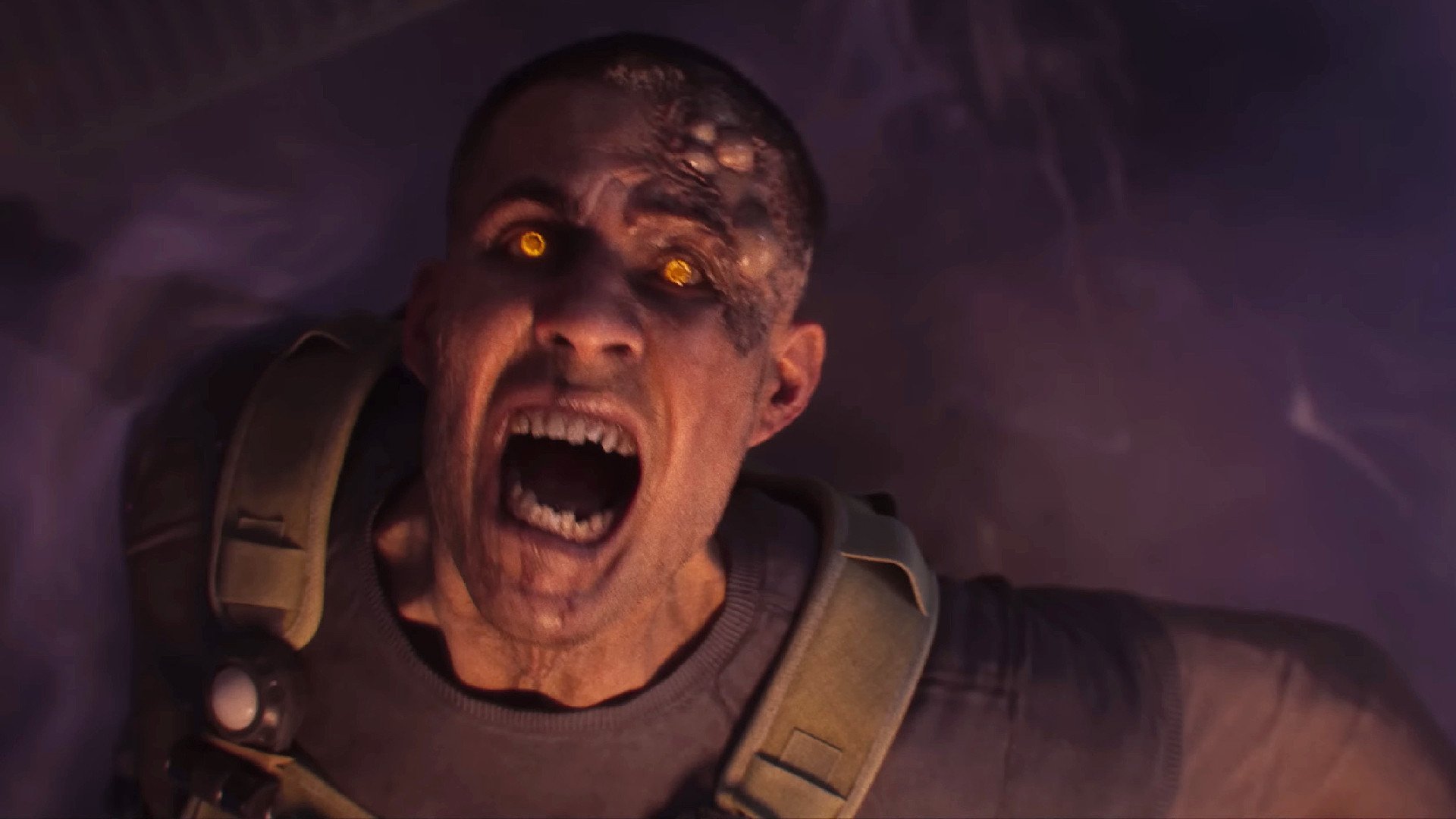 In MWZ, before you deploy onto the map, you must prepare. Just like in DMZ, you have a stash that allows you to store insured and contraband weapons (the ones you brought back from your last deployment), items and power-ups called "Acquisitions", your field upgrades such as Ammo Box, etc., and your Lethal and Tactical equipment - grenades, C4 and so on. When deployed, you will have a backpack where you will be able to store found items and currency called MW3 Zombies Essence.
Insured weapons

- these are the custom weapons that you can tune by using the Gunsmith. You can have up to different 3 insured weapons. Beware, if you die during deployment, your insured weapon will go on a long cooldown, and you will only be able to use it again once the cooldown is over. You can speed up the wait time by extracting with Essence.

Contraband weapons

- are weapons that you find and extract. They have a predetermined set of attachments you cannot change them in Gunsmith. Once you die, you lose them, and there's no way of bringing them back. Sometimes, you can get contraband weapons as a reward for completing missions and contracts.

Essence

- this is your currency that you can spend on a number of things, such as buying Pack-A-Punch upgrades for your guns, perks from vending machines, and weapons found on walls all around the map. You earn this currency by killing zombies and completing open-world contracts or selling items during deployment.
Acquisitions
When it comes to particularly useful MW3 Zombies Tricks, you gotta remember that items that you can put in your backpack are a little different from the loot that you could carry around and sell in DMZ. Many players in DMZ are keeping their backpacks empty solely for money items and armor plates. But this game is different in this regard. There's no more useless trash like toothpaste, game consoles, and bottles of water. Each item has a purpose and value.
Armaments

- these are your regular Killstreaks that you can activate to gain an upper hand in combat.

Perk-A-Colas

- these cans of soda-looking consumables simply give you perks like Juggernog boosts your HP or PhD Flopper that make you immune to explosive damage.

Aetherium

- these crystals can be crafted and used to upgrade the tier of your weapons. More on that later.

Schematics

- allow you to craft all of the above. Once you created some Killstreaks, you can even bring them with you on the next deployment. Schematics is your way to craft stuff before deployment. They don't expire, so you can produce as many items that schematic makes as you want, but after each use, there's a cooldown that you need to wait out.
Missions and Contracts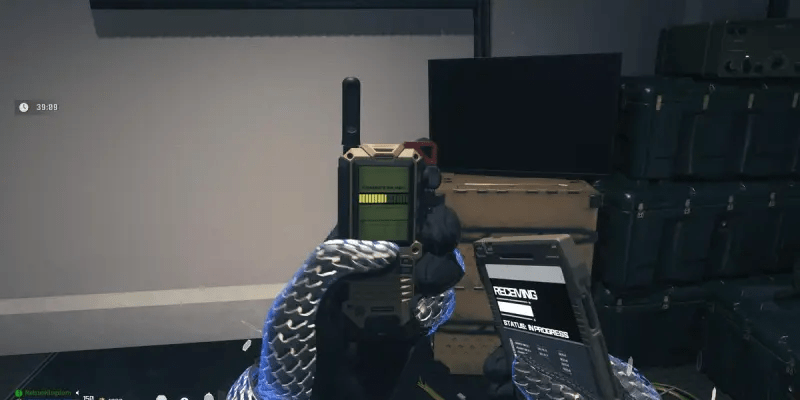 Once you have equipped yourself, the next step is to select the missions that you want to do. In DMZ, there were Faction missions - quests with multiple objectives that, when completed, granted you something interesting like a weapon or gave you more Stash slots. MWZ's missions are similar. Here, they are called Acts and are designed to take you through the main plotline of the MW3 Operation Deadbolt. All Acts are divided into Tiers. Completing each Tier of Acts unlocks quite handy upgrades like more slots for insured weapons, etc.
Here's an example of a Tier 1 Act mission. BLOG20
Act Name

Objectives

Rewards

Direct Line

Ping a Contract
Complete a Contract
Exfil

Ugger-Nog can Acquisition
+1500 XP

Treasure Hunter

Open 25 Loot Caches

Instant Insani Sticker
+1500 XP

Road Rage

Kill 30 Zombies by running them over with vehicles
Repair 1 vehicle tire

Stamin-up can Aquisition
+1500 XP
Contracts, on the other hand, are found once you've deployed. You can see them displayed on your map in random locations. Different contracts have different objectives. Examples include:
Escort

- your objective is to escort the ACV to its destination while protecting it from multiple attacks of infection. This contract is similar to DMZ's Cargo Escort contract.

Defend Ground Station

- your objective it to do a holdout where you protect something like a computer from enemy fire. If it's not destroyed before it completes its work, the contract is deemed successful.

Raid Weapon Stash

- exactly the same as its DMZ version - you enter a Stronghold, clear it, put a drill on some sort of safe, and wait for it to open the safe while you defend your position from enemy attacks.

HVT

- your objective is to eliminate the bounty. Another DMZ contract that migrated to MWZ. The only difference is that your high-value target would either be a

Mimic

or a Mangler zombie instead of plain-ass soldiers.

Aether Extraction

- This is similar to the Bomb Defusal contracts from DMZ. In this one, you must locate and then activate the extractor, wait for it to complete extraction, and repeat the whole process 2 more times for other extractors.

Spore Control

- in this one, you pick up several "inhibitor devices," and then you throw them at the spores marked on your map.
Outlast - this is another "defend the point" contract.
Upon completing a contract, a Reward Rift will appear next to you from which you can receive random stuff - currency, weapons, etc.
What To Do In MWZ?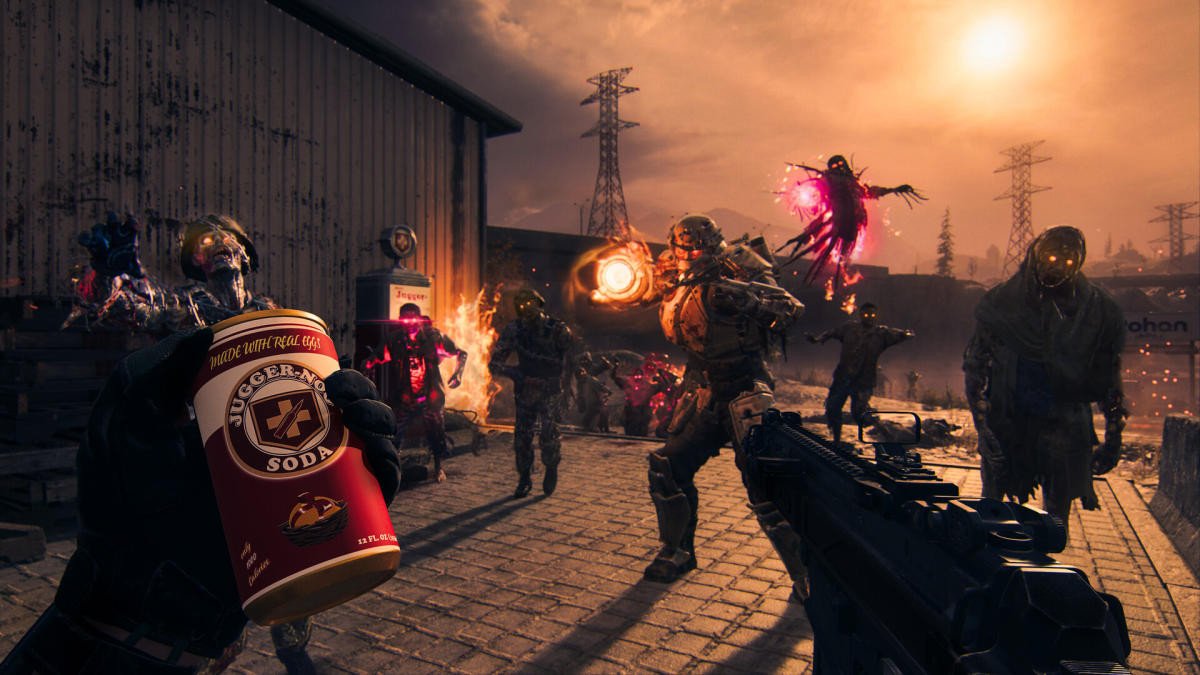 Now, you're ready to head on out. As in DMZ, you will deploy on the outskirts of the map in relative safety. What you do next is completely up to you - you can focus on completing your missions, go after contracts, or explore. However, there's much more to the map than just an assortment of contracts and zombies guarding them.
The map features drivable vehicles, which should not come as a surprise if you played DMZ or Warzone before. These vehicles can be repaired and fueled at the Gas stations. Popped tires can be repaired manually if you look at them and press the button that shows on the screen. Redeploy drones are also available, and just like their WZ cousins, they can lift you up into the air so you can fly to some other distant location. On top of that, there are purple Aether Rifts that can be used for the same purpose.
Mercenary Strongholds
If you need to gear up, you could try raiding the Mercenary camps. Zombies aren't your only enemies here, and just like in DMZ, some buildings are closed off by a special armored door that can only be opened with a Stronghold key. You need to be extremely careful when clearing these strongholds, as the enemy AI deals a lot of damage, and if you're not cautious enough, you may end up back in the main menu. Inside strongholds, you will find multiple loot boxes that will provide you with good equipment for the rest of your run.
Infested Strongholds and Nests
These are essentially the same, but instead of mercenaries, you will be clearing out the infected. Plus, the air inside these nests is contaminated, so you will need to bring a gas mask with you. To clear a nest, you will need to locate and destroy some nasty-looking spores. But your reward will be well worth the effort - multiple Aetherium containers with loot will be yours to scavenge through.
Bosses
You might run into roaming bosses around the world, such as the Mega Abomination, which looks like a crazy 3-headed chicken with 3 legs. This MW3 Zombies Abomination is very tanky, and you shouldn't engage in a battle with it unless you are absolutely sure you can take it down.
Disciples are mini-bosses that charge up regular enemies and zap you if you get too close. Then you got Manglers, who have a cannon on their arm that's weak to any fire damage (Mollies, etc.). There are also Military Convoys, which are packs of mercenaries roaming around that you can take down. They can be found in a number of ways:
Locate several armored pickups parked together on the map.
Locate a moving armored pickup truck on the map and ping it to be able to track it.
Randomly stumble upon the convoy. When it happens, your handler will announce the fact that you're indeed near a convoy.
Your goal would be to destroy the vehicle and recover the loot, among which there will be a Mercenary Stronghold keycard.
Finally, there are named enemies who you can take down to get lots of loot. You can find The Knight roaming in his armored pickup and Legacy, who sometimes appears in one of the buildings. However, finding Legacy doesn't happen at random. There are several steps that you need to take in order to find this enemy.
Clear a Mercenary stronghold
Loot the Legacy Fortress keycard
Locate the fortress
Clear the area, minding the decoys who will stun you if you shoot them
In the end, you will fight Legacy, who will drop his unique named weapon (shotgun with dragonbreath ammo) upon defeat.
Taking down these named enemies is actually part of a quest that you will unlock on later tiers of the Operation Deadbolt storyline.
MWZ Map Tiers
As soon as you spawn in, you'll immediately notice that the map is split into tiers.
Low Threat

- a low-tier zone where you start the match. This is where zombies die rather easily.

Medium Threat

- this is where you get an occasional super-sprinter (called Light-Armored) who will run faster than you and is much beefier than the regular zombies.

High Threat

- in this tier, all zombies are sprinters, and they are much harder to take down.
In your first couple of matches, it's best to avoid the High Threat zone because there's really no good reason to push into that area without having a specific objective in mind.
Extraction
Extraction is the cornerstone part of the MWZ because it doesn't matter how many contracts you successfully complete if you can't extract on time. So, here's how it works.
Each run of MWZ has a 45-minute timer. You must complete whatever you're doing, get to extraction, and leave the map within that time. Each time you play, there's a random infested area on the map. When 45 minutes run out, the infection area will start to expand slowly, covering the entire map. When that happens, your only salvation is to extract through the last remaining active extraction point. If you fail to do that, you will lose the progress on your character as well as whatever you've picked up along the way.
Speaking of loot, you get to keep the weapons that you have on you when you extract. You also keep the best MW3 Zombies acquisitions that you have not used in that match. So, let's say you've been running around and you find a Juggernog can or any kind of upgrade acquisition. You can opt to use whatever you've found in your match and apply it to your weapons or yourself, or you can stow it in your backpack. If you do that and then you exfil, whatever was in your backpack will go into your Acquisitions Stash in the menu. Then you'll be able to take that thing with you on your next run and use it then.
This also means that none of the upgrades that you apply to your weapons or yourself are saved upon extraction. You will always start your run with a basic-level weapon. But we'll get into weapon upgrading later. Also, keep in mind that many Acts and missions require successful extractions for them to be completed.
Pack-A-Punching Weapons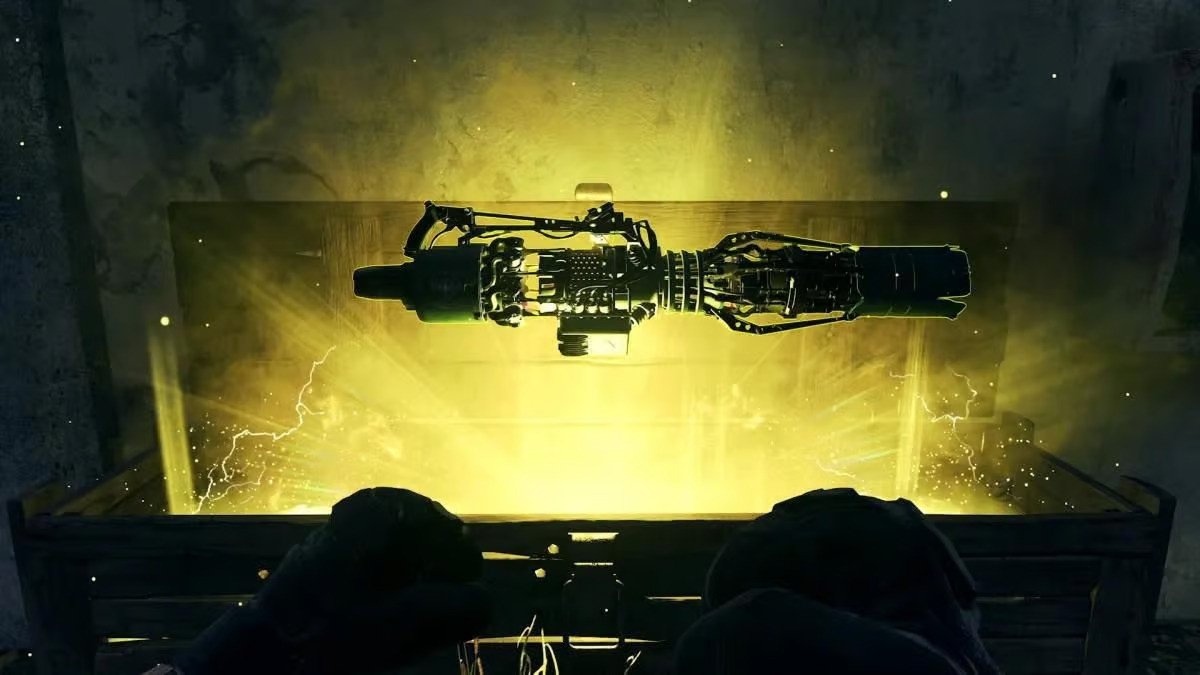 Pack-A-Punch is a vending machine that can be found all around the map in random places. Using this vending machine is the only way you can upgrade your weapons to higher tiers. Different machines have different effects they can offer you. It all depends on what Threat Level zone any given Pack-A-Punch machine is located in. In other words, you will find tier-1 upgrades for your weapons in Low Threat areas, tier-2 in Medium Threat areas, and so on. You're going to have to go to a higher threat zone to get a corresponding higher-level upgrade.

The prices for those also depend on the area.
| | |
| --- | --- |
| Area Tier | Upgrade Cost |
| Low Threat (Grey) | 5,000 |
| Medium Threat (Orange) | 10,000 |
| High Threat (Red) | 15,000 |
Each upgrade increases the base damage that your weapon does and offers a variety of effects that are specific to the weapons. Example:
Pack-a-Punching a shotgun will mean that you will start reloading two shells at once
Pack-a-Punching an LMG will give you a crazy-large magazine, giving you like 600 bullets that you can fire without reloading.
Weapon Rarity
This is where you also need to know that this MW3 zombies mode features a weapon rarity system that is similar to previous CoD Zombie installments.
The rarities are all color-coded. You start with the base rarity - grey. Then, increasing in power, you got - green, blue, purple, and orange. There's a unique yellow tier to designate the Wonder Weapons which is a class of its own.
The rarity of the weapon can be increased by using Aether Tools. They also have colors so you know which tool you need to upgrade to the next tier. On top of that, the tool's description will tell you how much exactly your damage will increase after the upgrade.
There's another item that you can find that's called Aetherium Crystal. This one gives the Pack-a-Punch upgrade to your weapon instead of upgrading its rarity.
Wonder Weapons
As said before, this is a completely unique class of weapons that traditionally appears in all CoD Zombie games. There are three main MW3 Zombies Wonder Weapons available in the game at launch:
Ray Gun

- a classic fan-favorite gun that looks like an 80s sci-fi alien pistol

Wunderwaffle DG-2

- zaps zombies and chains lighting between them, letting you clear out large hordes at once.

Scorcher

- this is this game's brand-new plasma-filled weapon that you can even use for extra mobility by shooting it under your feet.
You can find MW3 Zombies schematics for these weapons, but they are a very rare drop from contract rewards in Red areas (tier 3). All of these weapons can be crafted once every 48 hours, provided you have found the schematic, of course.
Conclusion
This is basically all there's to MWZ game mode. No longer do you need to google "MW3 Zombies How to survive" because all you need is right here in front of you. Before we end our guide, however, we want to share with you some general tips that you will find useful as you explore zombie-overrun Urzikstan.
Stay mobile

- use vehicles not only to move around the map but also to easily and safely kill zombies.

Upgrade your weapons

- starting weapons are pretty weak and they even deal less damage.

Start smart

- find out what contracts you like best and go after them right from the start. The key to a successful deployment is gearing up quickly.

Play safe

- even though tougher zones yield better rewards, there's absolutely no reason to go there right from the start of the mission. Stick to the easy zone until you have equipped yourself with better gear, and then progress gradually.

Have fun

- the zombie mode has always been just a fan mode to relax in after you've played several ranked MP matches or whatever. Don't take this game mode too seriously and you'll have lots of fun.
At the end of the day, killing hordes of zombies with ridiculous weapons has always been fun. There's enough content in this game mode that will last you until it is updated in the future, so take your time. And if at any point you feel like you got stuck and need a helping hand, use SkyCoach services, where our veteran CoD players will help you achieve anything you want.
F.A.Q.
How Do You Survive Longer in MW3 Zombies?
Play it safe from the start, stick to the low-threat area on the map, get some gear, upgrade your weapons, and then move to a more difficult area. Stick to this plan, and you'll never lose your operator ever again!
How Do You Win at Call of Duty Zombies?
The only thing that counts as a win in this game mode is successful Exfil. Take a mental note of where your Exfil points are and make your way there before the timer runs out. You'll save your guns and whatever items you've collected for your next adventure.
What To Do in CoD MW3 Zombies?
You can complete all sorts of contracts spread out all around the map. Besides, you have your main quest line with multiple interesting missions and objectives. Moreover, you can set yourself a goal to collect rare schematics. And last but not least, there's also a whole bunch of camos and challenges for them that you can work through.
What is MW3 Wonder Weapon?
Wonder weapons are super-powerful, crazy-looking guns in the game. They're super rare and difficult to obtain, but at the same time, they are the signature feature of any CoD Zombie mode.
How To Get Perks in MW3 Zombies?
You get perks by consuming items that look like soda drinks with different flavors. They all have funny names like PhD Flopper, and they can give you a bunch of cool abilities. You can find them in loot boxes and get them as rewards for completing contracts for completing story Acts. You can also craft them if you have the schematics.
How To Kill Mega Abomination in MW3 Zombies?
This is a free-roaming boss that takes a lot of damage before it goes down. You will need the best weapons, lots of ammo, and a plan to bring this thing down.
What is Pack-A-Punch in MW3 Zombies?
Pack-a-Punch is a system of weapon upgrades that gives your weapons all kinds of new effects and increases their effectiveness. There are multiple vending machines where you can buy the upgrade. Just remember that the tougher the zone you're in, the better those upgrades will be.