How to Get Glitched Weapons Destiny 2 - Weapon Crafting Glitch
Destiny 2 has witnessed its fair share of glitches and exploits throughout its history, yet the most recent weapon crafting glitch Destiny 2 has sent shockwaves through the community. By using this exploit, players can craft specific frames into Legendary Weapons.
As a result of using this D2 weapon glitch, players can get incredibly powerful combos such as Auto Rifle with Aggressive Shotgun frame and so much more. While these insane weapon combinations will be wiped out in a short time, the devs do absolutely nothing to prevent players from using them right now. So, this is a perfect moment to take advantage of this glitch and finish the desired activities you have struggled with recently.
In this article, we will delve into the intricacies of the Destiny 2 crafting glitch and provide insights on how you can harness its full potential.
Check out our most popular
Destiny 2 Boosting services

offered at the best market price:
How to Use Destiny 2 Weapon Crafting Glitch
Before we share the detailed instructions on how you can use Destiny 2 crafting glitch, you should know that you will not be punished for using it. The devs have already confirmed that using exploits or bugs is not something they punish for. They will simply reset all the weapons crafted this way and that's it.
So, let's not waste a second more and learn how you can do D2 crafting glitch on both PC and consoles:
Locate the Weapons Crafting Table.

To initiate the process, your first step is to locate the weapons crafting table within the enclave;

Select Your Weapons.

Choose the weapon you intend to merge with another. Now, here is where it gets tricky: swiftly switch to another weapon by clicking on it with lightning speed. Keep in mind that timing is crucial here; this switch must be executed in a mere split second to exploit the glitch fully;

Utilize Key-bindings (PC Only).

If you are playing Destiny 2 on a PC, we highly recommend utilizing the WASD key combination to facilitate this rapid weapon switch. It will enable you to transition between weapons with lightning-fast precision;

Optimize Performance.

To streamline the execution of the glitch, aim to minimize the game's performance as much as possible. You can achieve this by capping your frame rate at 30 FPS or running resource-intensive applications in the background. The objective is to create additional time for the weapon switch. Thus, push your processor to its limits to grant you the maximum available time.
The process looks similar for those who are using consoles to play Destiny 2. However, you will need to try harder to slow down your system's performance. For this, you can launch several games to clog your RAM. However, you do not want to do any tricks with your internet connection, as the devs may treat it as forbidden manipulations and you might be punished. Once again, if you are not sure you can do this, check our service above and trust this job to our PROs and do not worry about how the process goes.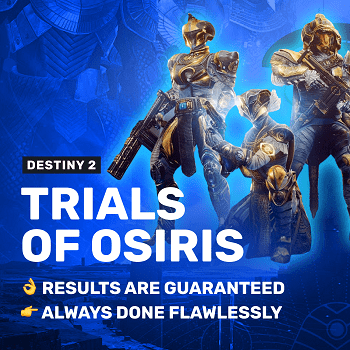 What Destiny 2 Crafting Glitch Does
Upon successfully adhering to the aforementioned steps, you will observe that the second weapon you have chosen will now inherit the original trait from the first weapon.
To illustrate, if you swiftly transition from Osteo Striga Exotic to Ikelos, the Ikelos submachine gun will proudly bear the Osteo Striga's Screaming Swarm perk. It's nothing short of comical.
Now, here is the cherry on top: Now that you know how to do Destiny 2 crafting glitch, you should be aware of the fact it is just as potent in PvP as it is in PvE. This remarkable discovery implies that you can wield these distinctive combinations in Trials or other fiercely competitive game modes with equal effectiveness.
Is Destiny 2 Weapon Crafting Glitch Allowed?
The devs' stance on the Destiny 2 crafting glitch is crystal clear: they have given players the green light to enjoy this unusual twist in the game mechanics. In fact, they have acknowledged it openly, recognizing it as a unique part of the gaming experience you rarely have a chance to try.
This level of acceptance from the developers is quite refreshing. It means you can fully embrace the glitch, experiment with it, and take advantage of its quirks without any concerns about getting on the wrong side of the game's rules or facing punitive measures.
So, gather your weapons, head to the crafting table, and have a blast crafting your own brand of chaos in Destiny 2, all with the devs' blessing. Happy glitch hunting, Guardians!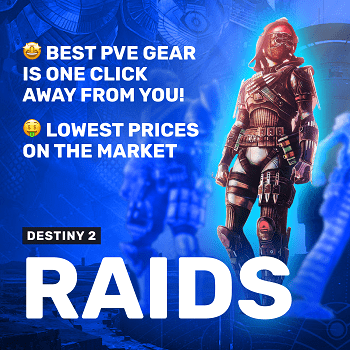 Conclusion
To sum it up, this is definitely the most unexpected and hilarious Destiny 2 glitch in the game's history. While the devs are already aware of it and will inevitably fix it in the nearest future, you should not miss your chance of trying it right now. After all, this might be your last opportunity to complete the most challenging activities you have always struggled with. Thanks for reading this article, Guardian, and may luck be on your side!
F.A.Q.
How to do weapon glitch Destiny 2?
You need to choose the weapon you want to imprint perks onto. Then, start switching from the first weapon to another. Do this as fast as possible to make the D2 weapon glitch work.
What is Destiny 2 weapon crafting glitch?
The weapon crafting glitch in Destiny 2 lets you combine two weapons to let you use the perks from the first one that are never available in the usual game. This allows you to build wild combinations like any Sub Machine Gun with Osteo Striga perks.