Are you also excited to dive into Season 22 and try out a reprised exotic? Well, then meet Necrochasm, making its legendary return from Destiny 1. Wish to learn more about this gun? Fellow guardians, in this article, we will tell you how to get Necrochasm in Destiny 2 and describe everything you might want to know about this weapon in general. We will also cover details on how to get Necrochasm Catalyst and what it does. Finally, we will share our opinion on how good Necrochasm is in Destiny 2 and whether it is worth unlocking at all.
Before we delve into our Necrochasm Destiny 2 guide, we would like to tell you about one guaranteed way of getting this weapon. By ordering our Necrochasm Unlock service, you can trust this routine job to our professional players. The only thing you are left to do is to enjoy this long-awaited exotic and try it in action. We offer the best market price and guarantee the result!
IMPORTANT NOTE: At SkyCoach, you can also Buy Destiny 2 Boost at the lowest prices and with the fastest delivery. You can make your first purchase even CHEAPER if you find our special PROMO CODE (highlighted in green) hidden in this article and get a 20% DISCOUNT.
Check out our most popular
Destiny 2 Boosting services

offered at the best market price:
How to Get Necrochasm Destiny 2
If you wonder where to get Necrochasm, the answer is quite simple. To get this reprised exotic, you need to farm Crota's End raid to get access to the Bottomless Pit questline. Yes, unlike most other exotics, you can get Necrochasm guaranteed just by completing the above-mentioned quest.
To make your Destiny 2 Necrochasm farm experience smoother, we highly recommend that you reach an 1800 power level on all your characters before trying to complete the raid. Luckily, you do not need to have any paid expansions to receive Necrochasm and participate in the raid it features. The reason for this is that both, this gun and the raid itself are reprised from Destiny 1.
At the same time, the required power level you need to reach is quite high. So, to get to this threshold, you might want to use our Destiny 2 Power Level Boost while you still have time to prepare for the upcoming raid. We offer fair prices and guarantee the fastest completion time of your order.
The final boss fight is going to be tough for both newcomers and veterans of D1. So, we advise that you create a checkpoint on one of your characters to ensure you leave this battle as a winner. Here are the steps you need to take to do this:
Switch to the character holding the final boss checkpoint and send an invitation to your friend or fireteam member to join your party;
Transfer the role of fireteam leader to the newly added player;
Shift to a different character and rejoin the player you designated as the new leader;
Initiate the final encounter and purposefully wipe, as this step is pivotal to preserving the checkpoint;
Return to the character you intend to complete the final boss challenge with.
Now that you know the best way to get Necrochasm, keep reading our article further to learn more about its Catalyst.
Necrochasm Drop Rate Destiny 2
Just like with all raid-exclusive exotics, the Necrochasm drop chance should be abnormally low. However, we are dealing with a quest-tied exotic this time, meaning you DO NOT NEED to farm it until the RNGesus is on your side. Instead, you just need to complete the Bottomless Pit questline and Necrochasm is yours to keep. Still, you only have a chance to obtain it after you kill Crota and complete the raid.
To ensure you complete the brand-new raid quickly and securely, you can always rely on SkyCoach. By choosing us, you can Buy Crota's End Boost service and let our professional players do the whole job for you. We offer the best market price and guarantee the fastest result. BLOG20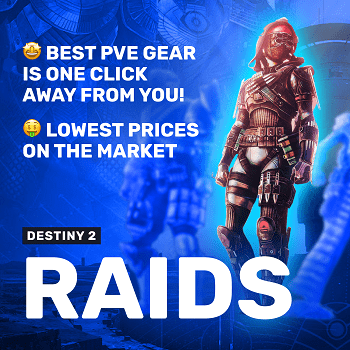 If anything changes in the future and Necrochasm becomes a usual exotic raid, we can try to guess that the drop chance of Necrochasm will be the same as that of Conditional Finality and Vex Mythoclast, which is about 5% or even less.
If you are one of those players who wonder how to get Necrochasm solo, we would like to disappoint you at this point. Unfortunately, you cannot complete the raid this exotic drops from on your own. For this, you need a fireteam consisting of 6 people.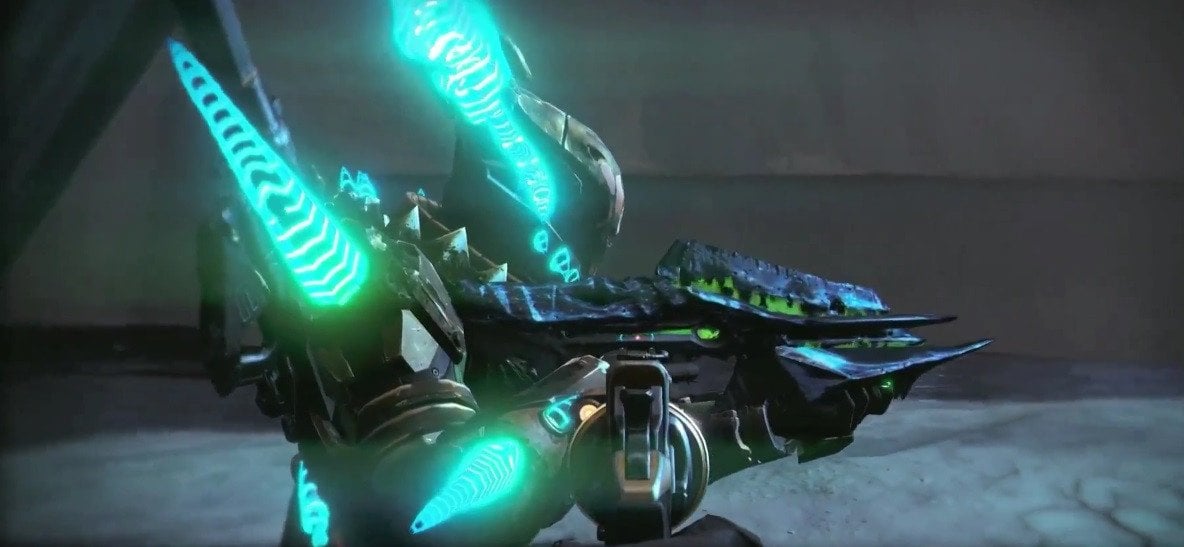 How to Get Necrochasm Catalyst & What It Does
If you do not know what Catalysts in Destiny 2 are, they are used to add a new perk or improve the weapon's stats. However, they can only be applied to exotics and are always difficult to obtain. What's more important, NOT ALL exotic guns have Catalysts.
Here are a few examples of how Catalysts modify certain weapons in the game:
IMPORTANT NOTE: Before you try to get the much-desired Necrochasm Catalyst, make sure to UNLOCK THE EXOTIC FIRST. Otherwise, you will not get access to the two timed trials during the Crota's End raid successive completion.
Now that you know how important Catalysts are, it is high time to share details on Necrochasm's Catalyst in particular. For your convenience, we have prepared a step-by-step guide, explaining how to get Nechrochasm Catalyst:
Once you or any other member of your fireteam has

Necrochasm,

go ahead and start playing the

Crota's End

raid again;
Progress through all the encounters as you usually do until you complete

Cross The Bridge

encounter;
Rather than ascending the staircase leading to the

Thrallway,

veer towards the right side of the area, where you will notice a small plate emitting a green glow;
With Necrochasm in your hands, get onto this plate, and you will see the

"Crota's minions appear."

warning. After that, you have

1 minute and 30 seconds

to complete this trial. During it, you are to deal with a ton of

Swordbearers

and

Gatekeeper Knights;

Once you manage to kill all the minions within the specified time, you will see the

"Crota's Minions are defeated."

note. If you have failed, you can start the trial again to give it another shot. Do remember that you can use your

Supers,

which we recommend stacking, to ensure you complete the trial right away.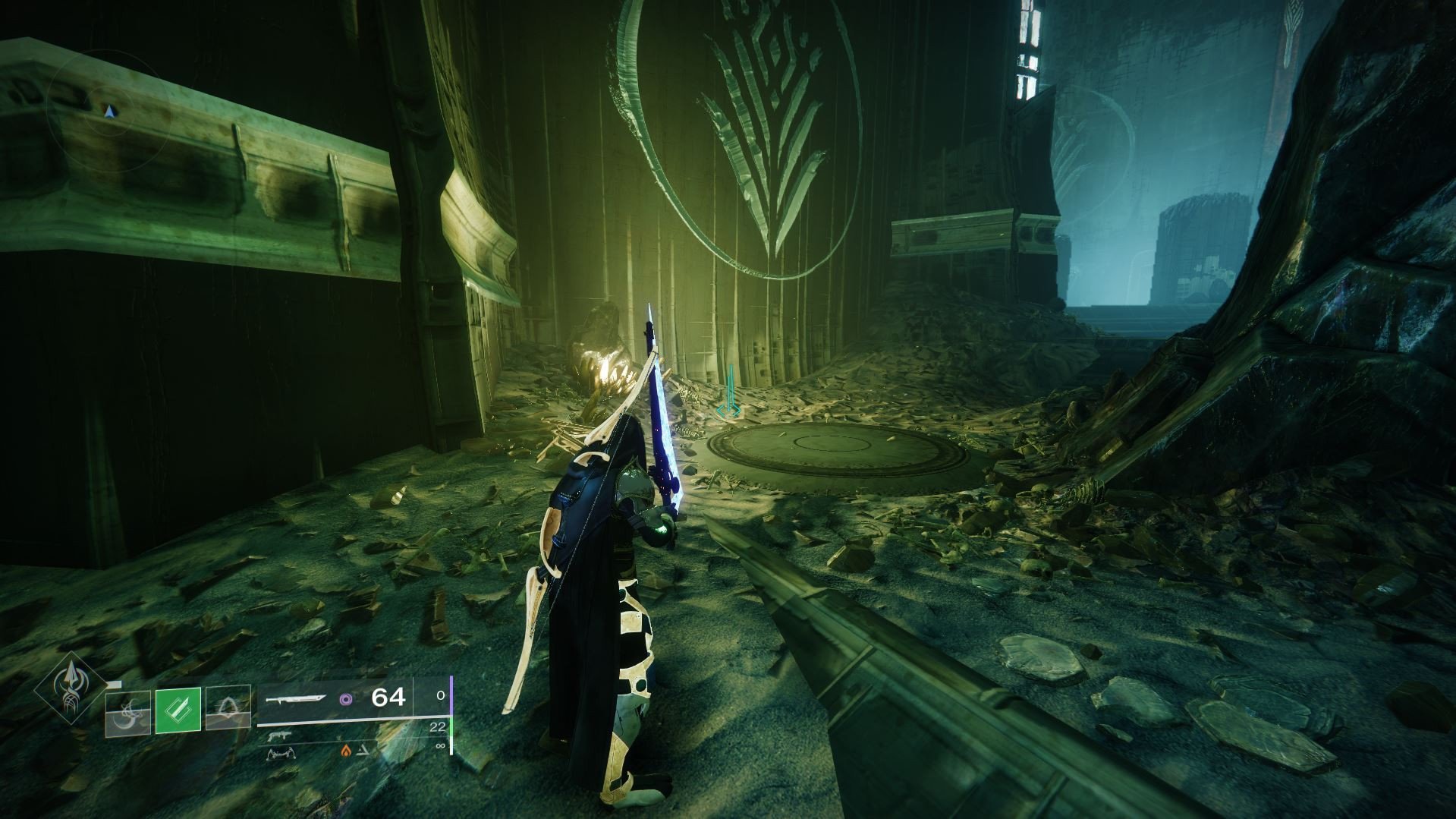 After you are done with the first trial, keep progressing through the raid. Complete the Ir Yut, the Deathsinger encounter and DO NOT START the final encounter right away. Instead, you want to take the following steps:
Proceed towards the room located at the far lower right, where you will find the

Hive Boomer Knights

spawning at the upper section;
There, you will spot the same glowing plate you have encountered recently;
Get your Necrochasm, get onto the plate, and start the timed trial again. However, the enemies will be tougher this time and you will still have

1 minute and 30 seconds

to deal with all of them;
Vanquish the

Swordbearers,

seize their swords, and eliminate all

Hive Gatekeepers

and

Wizards

to get the Catalyst for the Necrochasm. Anticipate facing multiple waves of enemies, so make strategic use of your

Supers

or other exotic weaponry for a successful outcome.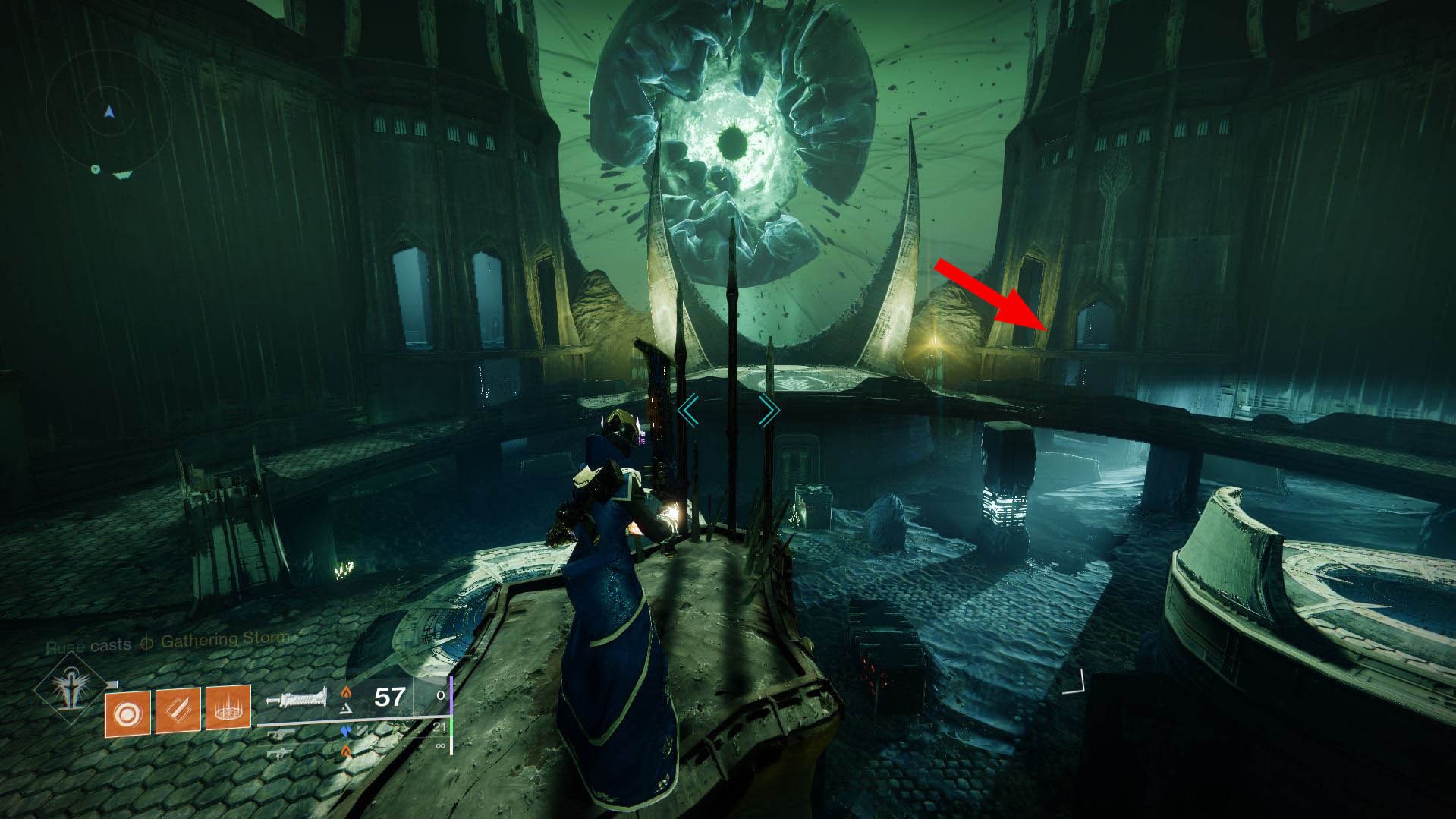 Now that you know how to unlock Necrochasm Catalyst, it is high time to tell you what you should do to make it complete. For this, you are to collect x20 Essence of the Oversoul, the resource that drops as you progress through the Crota's End raid encounters.
If you wonder what Necrochasm Catalyst does, it adds the Outlaw perk to the weapon. This significantly increases your reload speed on precision kills.
Are you struggling with getting the Necrochasm Catalyst on your own? If, for some reason, you cannot unlock it by yourself, you can trust this job to SkyCoach. By choosing us, you can Buy Necrochasm Catalyst Boost and be sure our professional players will unlock it for you in a blink of an eye. We offer fair prices and guarantee the fastest completion time.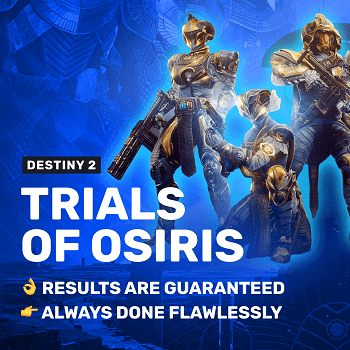 Is Necrochasm Good in Destiny 2?
If we are to make a short Destiny 2 Necrochasm review, it is particularly difficult to say how well this exotic is going to be. Why? A lot of players are sure it is going to be completely reworked. It might be true, but its all-beloved Cursebringer perk should stay the same.
For those of you who do not know what it does, let us clarify this point. When an enemy is killed with this weapon, a cursed thrall explosion is created around, which blinds nearby targets.
It is also suggested by leaks that Necrochasm is going to deal Energy damage instead of Arc as it did back in D1. However, this information needs confirmation and we will update the article once we learn more about how good Necrochasm is and whether you should even bother farming for it.
Conclusion
Fellow guardians, this brings us to the end of the article. We hope you had a fun time reading it and learned a lot of new stuff. Once again, this guide will be constantly updated once we learn any new details concerning Crota's End and Necrochasm specifically. Make sure to stay with us and we will see you in the game!
To sum it up, we are sure there will be plenty of players who are ready to farm Crota's End until they get the reprised and much beloved exotic. If you are one of those people, you should understand we cannot say exactly how many chances do you have to get Necrochasm, as this may take you weeks if not months of constant farming.
Still, if you really enjoy this gun and wish to try it in action, it should not bother you too much how many runs for Necrochasm you need to make before you can get your hands on it. In fact, this number can actually exceed 100 attempts or so.
F.A.Q.
How do you farm for Necrochasm?
The only way to farm for Necrochasm is to kill Crota, Son of Oryx and complete the Bottomless Pit quest you can take after that.
Where to find Necrochasm Destiny 2?
Necrochasm is a quest-tied exotic you can unlock after finishing the Bottomless Pit questline.
How do you get Necrochasm in Destiny 2?
You can get Necrochasm after completing the Bottomless Pit questline. The latter becomes available once you complete the Crota's End raid for the first time.
Where can I farm Necrochasm?
You can farm Necrochasm from the Bottomless Pit quest.
How to get Necrochasm solo?
You cannot get Necrochasm solo, as it only drops from Crota's End. This raid must be completed with a team of 6 players.
What is the drop rate for Necrochasm?
We suppose Necrochasm drop rate is around 5%, but you do not have to farm for it. Instead, you need to finish the Bottomless Pit quest to get Necrochasm guaranteed.
How to get Necrochasm Catalyst?
To get Necrochasm Catalyst, you are to complete the two timed trials. The first one comes after the Cross The Bridge encounter, while the second one is waiting for you after the Ir Yut, the Deathsinger.
What does Necrochasm Catalyst do?
Obtaining Catalyst for Necrochasm grants you access to the Outlaw perk, which greatly increases your reload speed on precision kills.
Is Necrochasm in Destiny 2?
Necrochasm is confirmed to be a reprised raid-exclusive exotic returning to Destiny 2 as a reward for completing Crota's End raid.
How do you get Essence of Oversoul in Destiny 2?
The only way to get Essence of Oversoul is to complete Crota's End encounters and hope for them to drop.
What is Necrochasm Destiny 2?
Necrochasm is an exotic auto rifle, which was initially added in D1 and has been reprised in Destiny 2 together with the Crota's End raid.