Fellow guardians, welcome to our comprehensive Crotas raid guide. As expected, this legendary raid has made its comeback to Destiny 2. It means, those of you who have not played it before, now have a chance to do this and get exquisite rewards. For D1 veterans, it is just a nice opportunity to remember what it was like back in the old days.
As Guardians, we are bound by the challenge of facing formidable foes and conquering treacherous landscapes. Nestled within the depths of the Moon, Hellmouth to be exact, this harrowing journey demands unwavering teamwork, strategic prowess, and sheer determination. The final raid boss is going to be Crota, Son of Oryx, just like it was back in D1.
In this Destiny 2 Crota raid guide, we will delve into every facet of this activity – from mastering its intricate encounters to uncovering its hidden secrets. Whether you are a seasoned raider or a curious guardian stepping into the abyss for the first time, prepare to arm yourself with the knowledge that will propel you and your fireteam towards triumph in the face of darkness.
Before we dive into our Crota raid walkthrough, we would like to share one more thing with you. If, for some reason, you cannot complete this raid by yourself or wish to speed up this process, we have you covered. Make sure to check what Crota's End Boost services we have prepared for you. We offer reasonable prices and guarantee the fastest completion time for any order you make.
IMPORTANT NOTE: At SkyCoach, you can also Buy Destiny 2 Boost at the lowest prices and with the fastest delivery. You can make your first purchase even CHEAPER if you find our special PROMO CODE (highlighted in green) hidden in this article and get a 20% DISCOUNT.
Check out our most popular
Destiny 2 Boosting services

offered at the best market price:
Crota's End Raid Requirements
Before we get to the main point and find out how to do Crota's End, let us figure out how you can get into this activity at all. Unlike with brand-new raids, you DO NOT NEED to have any DLC to try your skills at completing Crota's End. It means that you can be a completely new player and still get exclusive rewards from this raid.
As for Crota's End power level requirements, your character should not be lower than 1800 for Legend difficulty and 1820 for Master difficulty. Even though you can give it a shot and try to complete this raid while being of a lower level, you will be instantly wiped. So, we highly recommend that you spend some time and get to the required threshold. Or you can always Buy D2 Power Level Boost from SkyCoach and let our professional players do this routine job for you.
Destiny 2 Crota's End Walkthrough
Players will start their journey atop the Hellmouth's precipice. To access the raid, fireteam members need to activate the sync plate, which leads to the bridge's construction. Once the bridge materializes, guardians proceed to a lift positioned at the bridge's far end. This elevator ride transports the fireteam to the murky depths of the Hellmouth's abyss, accompanied by a slight impact causing some fall damage.
1st Encounter – Enter The Abyss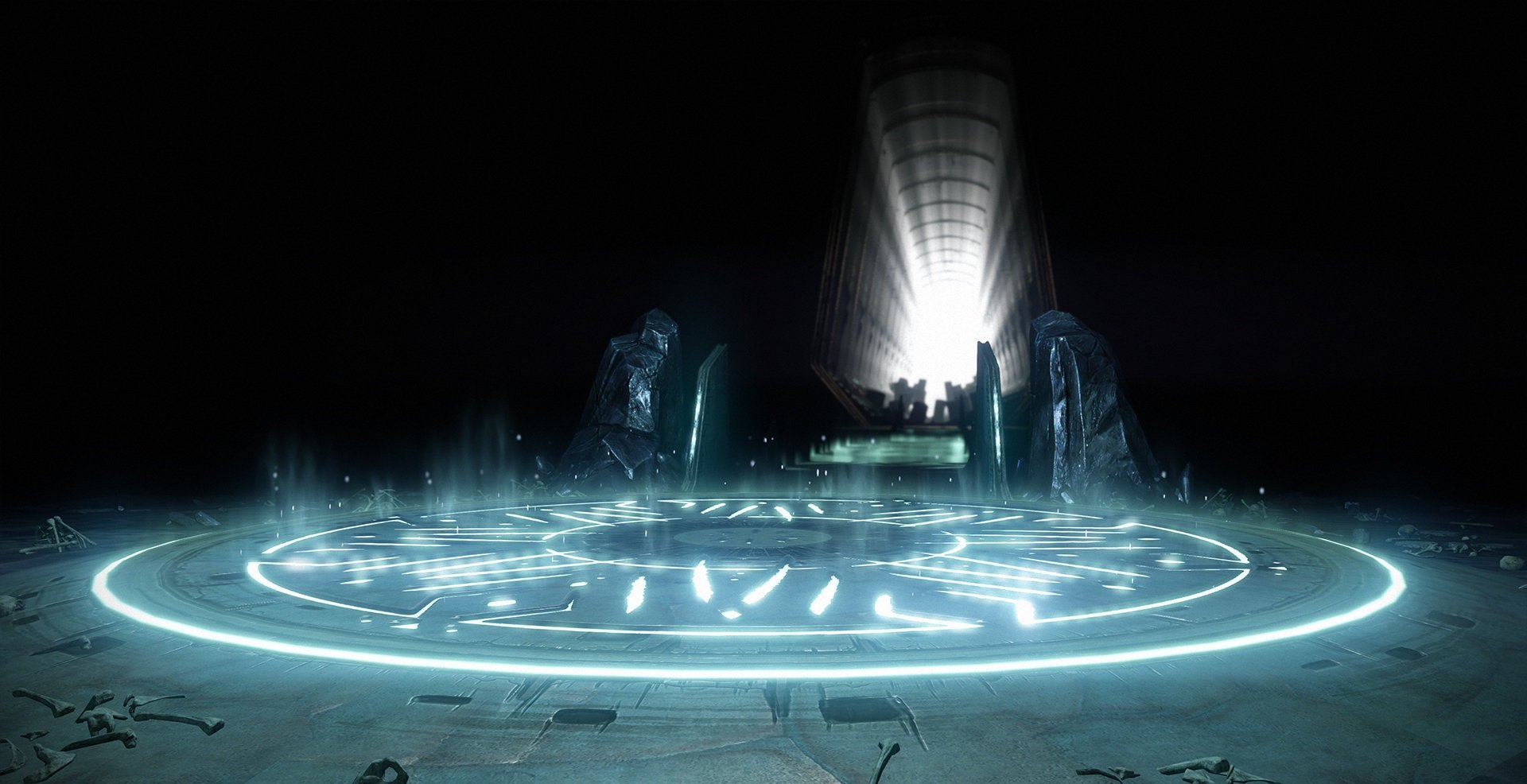 Once you have successfully landed, your Destiny 2 Crota raid walkthrough begins here. You will immediately experience the Weight of Darkness debuff. The latter builds over time and you can see how many stacks you have by looking at the lower left side of your screen. The more stacks you have, the slower you will move. In the long run, you will lose the ability to double jump and start walking instead of running.
However, you will find abyssal lamps scattered all over the location. Standing by these lanterns slowly removes Weight of Darkness stacks. Though, the lamps will explode after a short duration. You can predict the exact moment when it is going to happen because the lamps' color will change from white to orange. If you keep standing within damage radius this will kill you.
Here, the strategy is simple and it all comes down to moving around the location as a team while killing everything you encounter. Here is a list of enemies you will face off against during this stage of the raid:
Thralls;

Cursed Thralls;

Knights;

Ogres.
By moving from one lantern to another (there are 16 of them in total), you will arrive at a dead end. There, you should see a hive plate, which must be defended and held for a minute. During this time, adds will keep spawning as mad and try to push you from all directions. Once this platform has been held, the bridge behind you should be fully formed and just have to sprint until the screen goes white and you complete the 1st encounter. BLOG20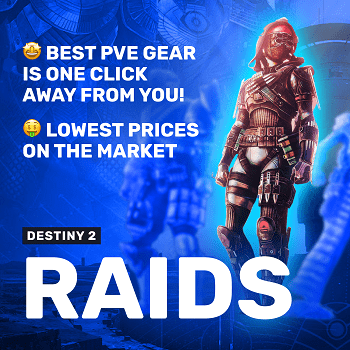 2nd Encounter – Cross the Bridge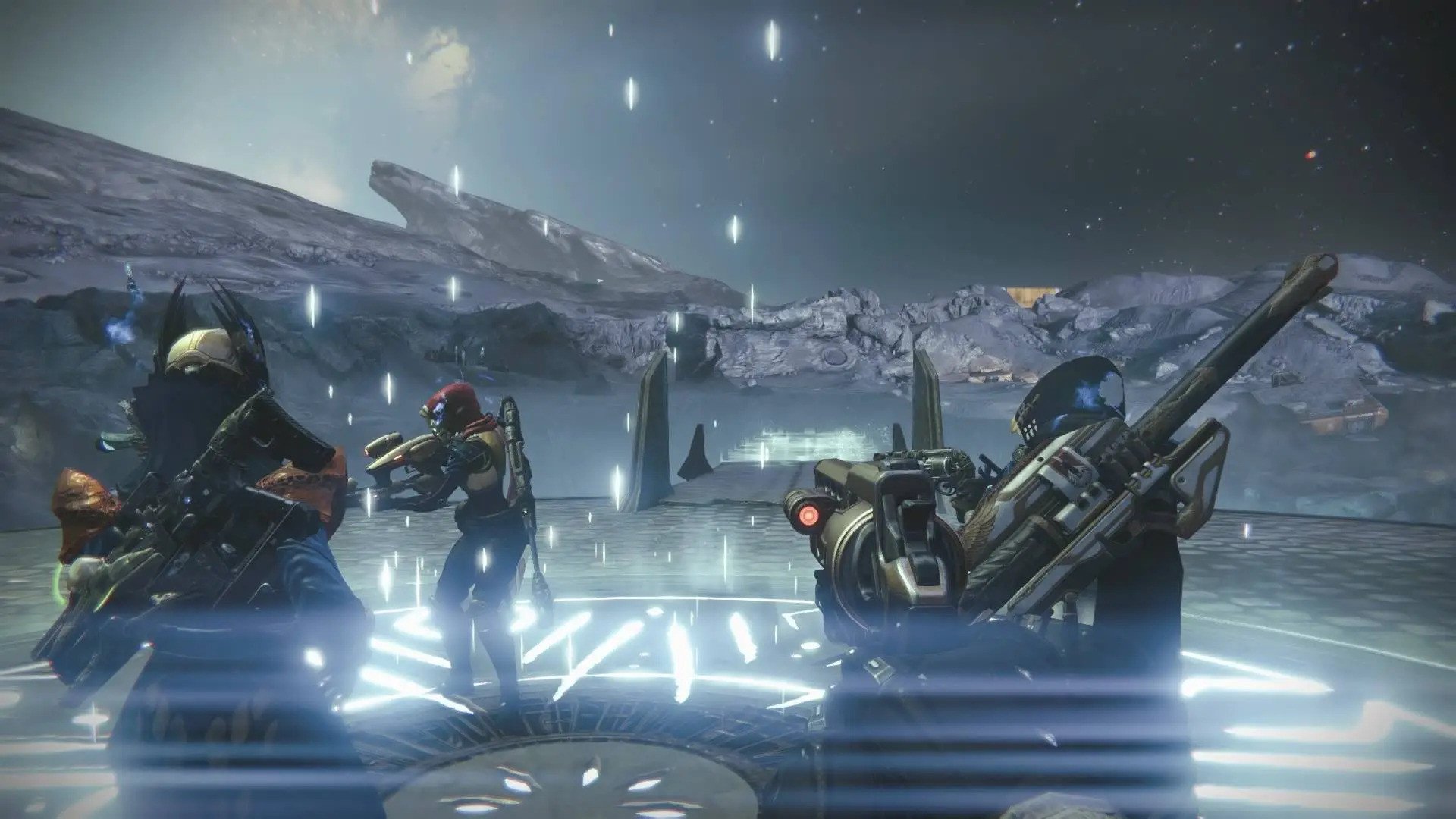 The second encounter is tough. Completing it without a reliable team requires a separate Crotas End solo guide. So, it is highly recommended to play with your friends to ensure you complete this stage effortlessly and in a minimum time.
Here, your goal is to build and then cross a bridge one player at a time. When you spawn in, there will be another hive plate that you can hold on this starting side of the bridge. Holding this plate will then start building the bridge. However, it will also be activating two hive totems on that same side.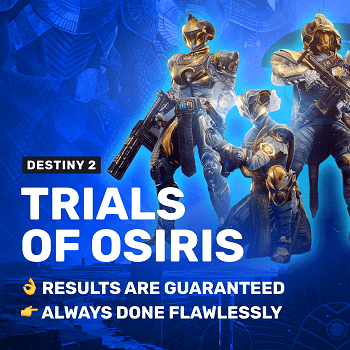 They also must be held, otherwise, your team will wipe. Once you start constructing the bridge, the Swordbearer Knight should appear. Killing it will drop a sword, which one and only one player on your team can then grab. This will last 30 seconds in total and must be brought across the bridge. Also, note that you cannot actually cross the bridge unless you are holding the sword, which is why only one player can realistically cross at a time.
After crossing the bridge, you need to deal with the Gatekeeper Knight who will only take damage from the sword. This side of the bridge is also identical to the starting side. So, there is also going to be a hive plate and two totems, which must be held. Your goal is to get three players across the bridge. This will let you hold the hive plate and two totems on that side and the remainder of your team can come over.
To sum it up, here are the steps you need to take to successfully complete the 2nd encounter of Crota's End raid:
Split into

two teams;

Hold the sync plate and totems to start building a bridge;
Kill the

Swordbearer Knight

and pass its sword to one player;
After this person makes it to another end, they must face off against the

Gatekeeper Knight;

Then, the team has to kill the

Swordbearer Knight

again and pass the sword to another player;
After you repeat this five times, the bridge will be permanently built for the last person to cross over.
If you are stuck at this particular stage of the raid or simply do not have enough time to complete it on your own, we have a solution for you. By ordering our Crota's End Raid Boost service, you can be sure our pros will take care of it for you. The only thing left for you to do is to enjoy the loot you are going to get and keep playing as you always do. We offer the best market price and guarantee the fastest completion time!
3rd Encounter – Ir Yut, the Deathsinger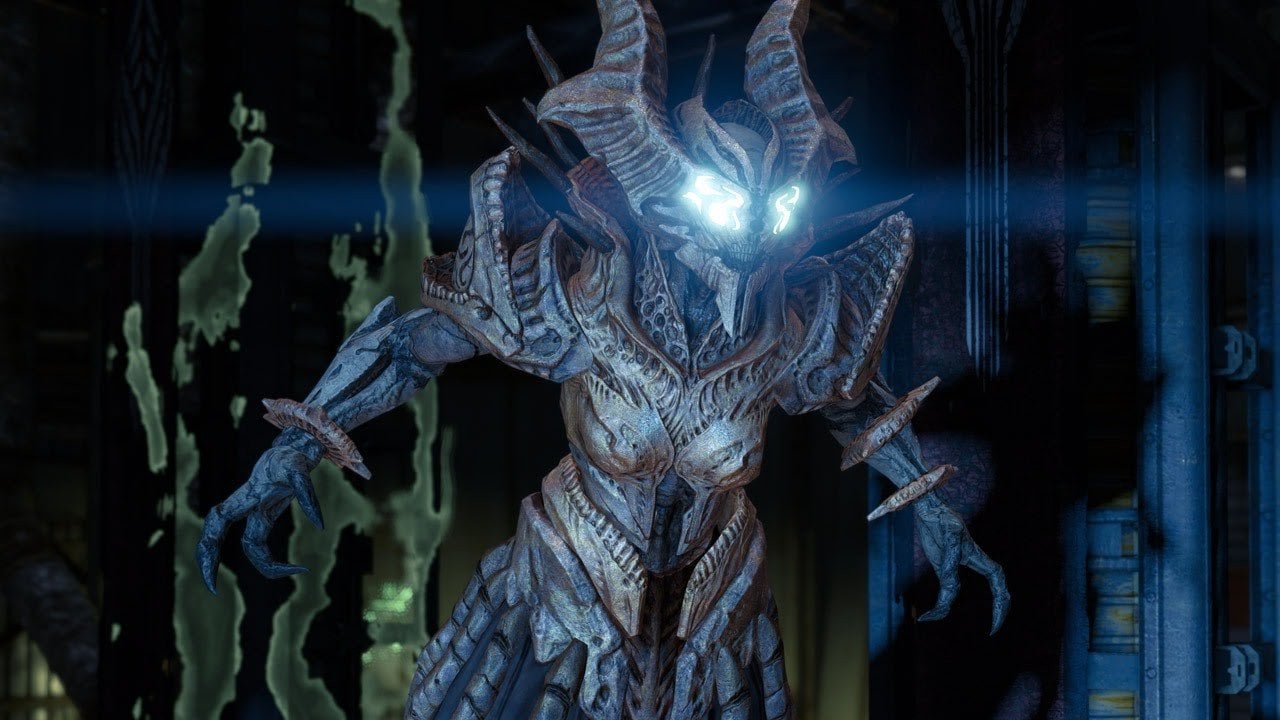 During this encounter, once you spawn in and shoot any enemy, you will have around 2 minutes and 30 seconds before wiping. This encounter was super simple back in D1, but we are more than sure the devs will somehow rework it to make it more challenging.
Here, the strategy is really easy, and it consists of the following steps:
Kill a

Wizard

and a

Shrieker

on both sides of that center room where Ir Yut is located;
This will drop the barrier into the room;
Kill

Ir Yut

and you are done.
However, it is not as plain and simple as you might have thought. What makes this encounter a bit more challenging than we have just covered is that to get in these rooms there will be a ton of adds on the way. Killing them is essential, but you should always remember about the time constraint. If you cannot kill both Shriekers in 2 minutes and 30 seconds, you will trigger Ir Yut's wipe mechanic.
This mechanic is called Liturgy of Ruin, and after it is activated, you have 30 seconds to kill Ir Yut. Luckily, she will not move around the room and the only thing you need to do is to use your heavy ammo and destroy her ASAP. If you fail, you will get wiped and have to start from scratch.
4th Encounter – Crota, Son of Oryx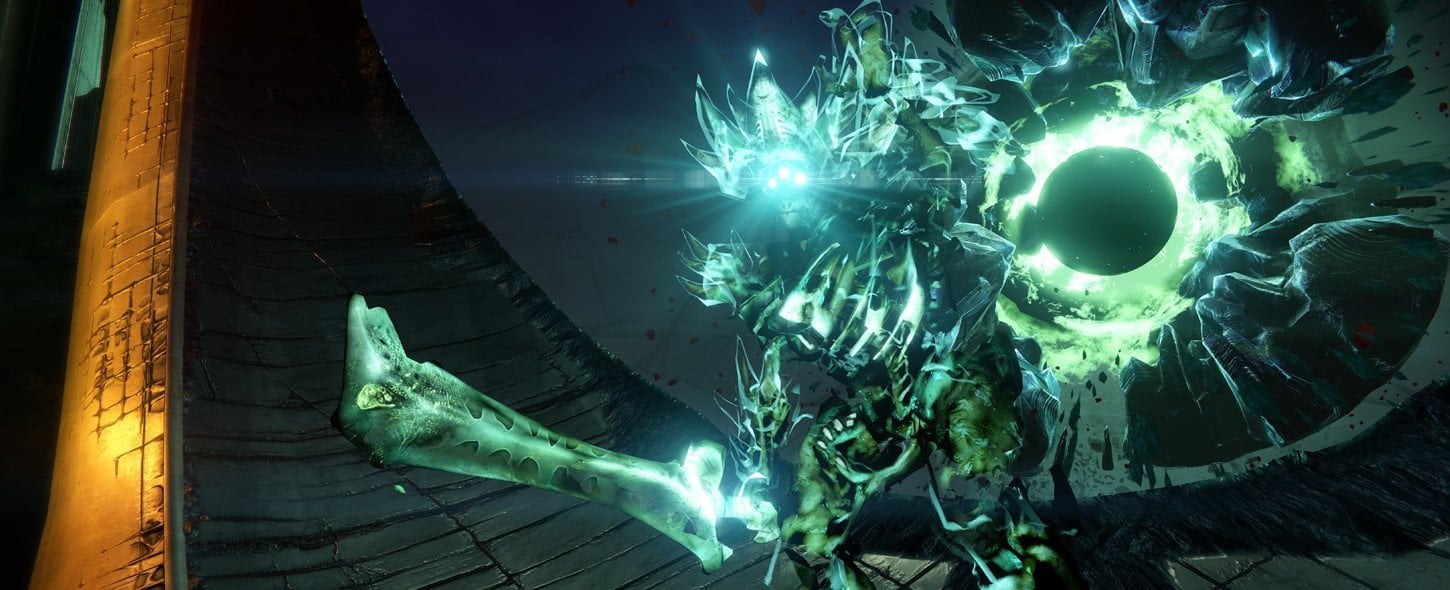 The final stage of the raid comes with a unique mechanic. The latter does not let players regenerate health. However, you can get over it thanks to Chalice of Light, which can be found in the center of the room. This artifact lets restore HP one player at a time and must be passed from one person to another when necessary.
During this encounter, the Swordbearer Knight will also appear at the bottom center of the arena under where Crota spawns. In fact, this mob will spawn almost right after the fight begins. His sword is needed to deal damage to Crota. But before you can actually deal damage to his health, other players need to shoot him to bring down his shield. Each time his shield is removed, he is going to become vulnerable and kneel down where three to four sword swings can be done to deal damage.
So, at the start of the fight, you need to decide what player is going to be a damage dealer. After that, this person should always be sitting nearby to jump up to the platform that Crota's on and then call for them to go up for damage right before his shield breaks.
Of course, the sword is not going to be there forever, and you will have to kill the Swordbearer Knight again to pick it up one more time. However, you should be able to deal damage to Crota three times in a row with a single sword. But this is only possible if you are playing with a reliable team and communicating well.
When fighting Crota, you should be aware of his wipe mechanic. The latter is called Oversoul, and it is triggered when a member of your fireteam dies. It looks like a giant glowing green orb that is spawned behind Crota. Your task is to destroy it ASAP or you will wipe and start over again.
Crota's End Raid Challenge Mode Explained
Now that you know how to beat Crota's End, it is time to add a few words on the Challenge Mode and what challenges it brings to this activity. For this, we have prepared a table, explaining what to expect in this or that encounter when running the Challenge Mode.
Encounter

Challenge

Description

3rd Encounter – Ir Yut, the Deathsinger
Slay Ir Yut with the Swordbearer Knight's sword before her Liturgy of Ruin gets your team killed

To make the Swordbearer Knight appear, you need to kill every add within the location.

To do this quicker, split your team into 3 groups:

Group 1

must kill Knights in the Tower and assists Group 2 while waiting for Knights to respawn;

Group 2

must kill enemies in the pit (Acolytes, Knights, Ogres);

Group 3

must kill enemies in the inner chamber (Wizard, Shriekers, Knights).

Once the Swordbearer Knight spawns, defeat him, pick up the sword, and slay Ir Yut.

4th Encounter – Crota, Son of Oryx
Each member of your fireteam is allowed to carry the sword only once.

Make sure to split the roles and speak about who is going to pick up the sword after this or that person.

When the sword is picked up, do not drop it down accidentally. Otherwise, you will waste your chance of carrying the sword and will not deal any damage to Crota.
If you struggle to get through all the challenges this activity has to offer, we have a solution just for you. By ordering our Crota's End Challenge Run Boost, you can be sure our professional players will take care of this job. We offer fair prices and guarantee the result!
Destiny 2 Crota's End Secret Chest Locations
While going through Crota's End, you can actually discover two secret chests on your way to fighting the final boss. In the following sections of our guide, we will share both chest locations.
Crota's End 1st Chest Location
Crota's End first chest can be found right after you land in the depths of the Hellmouth's Abyss. Here, you will see the very first lamp you instinctively want to go toward to. However, you want to turn left when you reach the first column and keep going straight forward until you reach a door.
If you see that there is no chest behind it, go outside, and let Thralls kill you. After you respawn, do the same and hope for the chest to appear behind the door. As a rule, you need to take 3-4 attempts to make the chest spawn behind the first door, not the others.
Crota's End 2nd Chest Location
Crota's End second chest is a bit more difficult to obtain. It can be found after the Cross the Bridge encounter, before you face off against Ir Yut. After successfully crossing the bridge, proceed until you reach the large hallway. There you will have to shoot adds and have to deal with two Shriekers.
One person from your fireteam (preferably a Hunter) should be a sprinter who will try to go and get past the door that awaits at the end of the hallway ASAP. The rest of the team should focus on killing Shriekers to get rid of two barriers preventing your sprinter from getting to the required destination. Once you deal with both Shriekers and your sprinter gets past the door, they can unlock it from the inside to let the rest of the team inside.
Destiny 2 Crota's End Loot Table
Now, we are getting to the most interesting part of the article, as it is high time to talk about what rewards are waiting for us for completing Crota's End raid.
Below, we have prepared a table, explaining what Destiny 2 Crotas End rewards you can get from every encounter.
| | | | |
| --- | --- | --- | --- |
| 1st Encounter – Enter The Abyss | 2nd Encounter – Cross the Bridge | 3rd Encounter – Ir Yut, the Deathsinger | 4th Encounter – Crota, Son of Oryx |
| Song of Ir Yût | Swordbreaker | Oversoul Edict | Word of Crota |
| Abyss Defiant | Oversoul Edict | Song of Ir Yût | Abyss Defiant |
| Fang of Ir Yût | Fang of Ir Yût | Willbreaker's Resolve (Chest) | Willbreaker's Watch (Helmet) |
| Willbreaker's Resolve (Chest) | Willbreaker's Resolve (Chest) | Willbreaker's Fists (Arms) | — |
| Willbreaker's Greaves (Legs) | Willbreaker's Fists (Arms) | — | — |
| Mark of the Pit (Class Item) | — | — | — |
| — | — | — | — |
| — | — | — | — |
| — | — | — | — |
| — | — | — | — |
| — | — | — | — |
| — | — | — | — |
Speaking of the brand-new raid exotic, if you do not have enough time to farm it but wish to Get Necrochasm Guaranteed, then our professional players might help you defeat the final boss of the Crota's End raid and obtain a new auto rifle.
Conclusion
In the depths of the Moon's Hellmouth, the Crota's End raid beckons Guardians to an unforgettable journey of challenges and triumphs. From the treacherous Abyss to the decisive clashes against Crota's adds, mastering each encounter demands unity, strategy, and unwavering courage.
Embrace the intricacies of the Bridge encounter, the urgency of the Ir Yut battle, and the exhilaration of facing Crota himself. Remember, communication is the cornerstone of success – adapt, coordinate, and conquer. As you traverse the perilous terrain and uncover the secrets within, let this guide be your beacon, guiding you toward becoming a legend.
As always, make sure to stay with us, as we will keep updating this article if any changes occur. This is it for now, good luck, and we see you in the game!
F.A.Q.
What are the rewards for Crota's End raid?
After completing Crota's End, you can obtain Necrochasm, a brand-new exotic auto rifle. On top of that, you can get your hands on Word of Crota, Fang of Ir Yut, Light Of the Abyss, and other legendary weapons and armor pieces.
How do you beat Crota?
To put it shortly, you need to break his shield, pick up the sword from the Swordbearer Knight, and use it to deal damage to Crota's health bar.
How many encounters are in Crota's end?
Crota's End raid has four encounters in total and is considered to be a really short raid.
What was the crota raid called?
The original raid bears the name of Crota's End.
What is Crota's End Destiny 2 release date?
The Crota's End raid release date is 10:00 a.m. PDT / 1:00 p.m. EDT on September 1, 2023
What is the power level requirement for Crota's End?
The recommended power level for completing Crota's End successfully is 1800 and above.
Who is the last boss of Crota's End?
The final boss of the Crota's End raid is Crota, Son of Oryx.
Is it possible to complete Crota's End solo?
Unfortunately, you cannot complete Crota's End by yourself. You need a reliable team of six players to do this.
How to get the Crota's End raid exotic?
After defeating Crota, Son of Oryx, you have a low chance to get the raid exotic.
Is Crota's End hard?
Despite being a short raid, Crota's End is relatively difficult and requires you to cooperate with a team and think in advance to complete it successfully.
Is Crota's End worth it?
Absolutely! The exotic weapon you are going to obtain from this raid is amazing. However, you might spend quite a lot of time refarming Crota's End since the drop chance is not that high.