Adept Weapons is one of the most valuable rewards you can get from playing Trials of Osiris. The same goes for adept mods used with these weapons.
The only way to get Adept Weapons is to win 7 Trials of Osiris games in a row (no losses allowed). After getting through this ultimate challenge you will gain access to the Lighthouse location, where you can receive your weekly Adept Weapon and a random Adept mod.
IMPORTANT NOTE: At SkyCoach, you can also Buy Destiny 2 Boost at the lowest prices and with the fastest delivery. You can make your first purchase even CHEAPER if you find our special PROMO CODE (highlighted in green) hidden in this article and get a 20% DISCOUNT.
Check out our most popular
Destiny 2 Boosting services

offered at the best market price:
But unfortunately, this way you can get only one Adept Weapon and if you want more of them but you already have the 7-0 Flawless ticket, you have two options:
Continue to play Trials of Osiris with your

Flawless ticket

with a small chance of receiving an Adept Weapon per win;
Reset your

Flawless ticket

and start completing the 7-0 Flawless challenge all over again. Then you will be able to buy Adept Weapons from

Saint-14

for 250 Legendary Shards, 50.000 Glimmer and 1 Trials Engram. Note that you can buy only one weapon, after which your Flawless ticket will be reset and you will have to start to complete the 7-0 Flawless challenge again.
So, as you can guess, farming an Adept Weapon is not a trivial task, especially if you want to get a specific god roll for your weapon. So you better be patient and stockpile some resources beforehand.
What Trials Adept Weapons You Can Get in Lightfall?
In each season, the rotation of Trials of Osiris is updated, excluding 2 weapons from the list and adding 2 other weapons in their place. In Lightfall, you can obtain the following Adept Trials Weapons:
The Immortal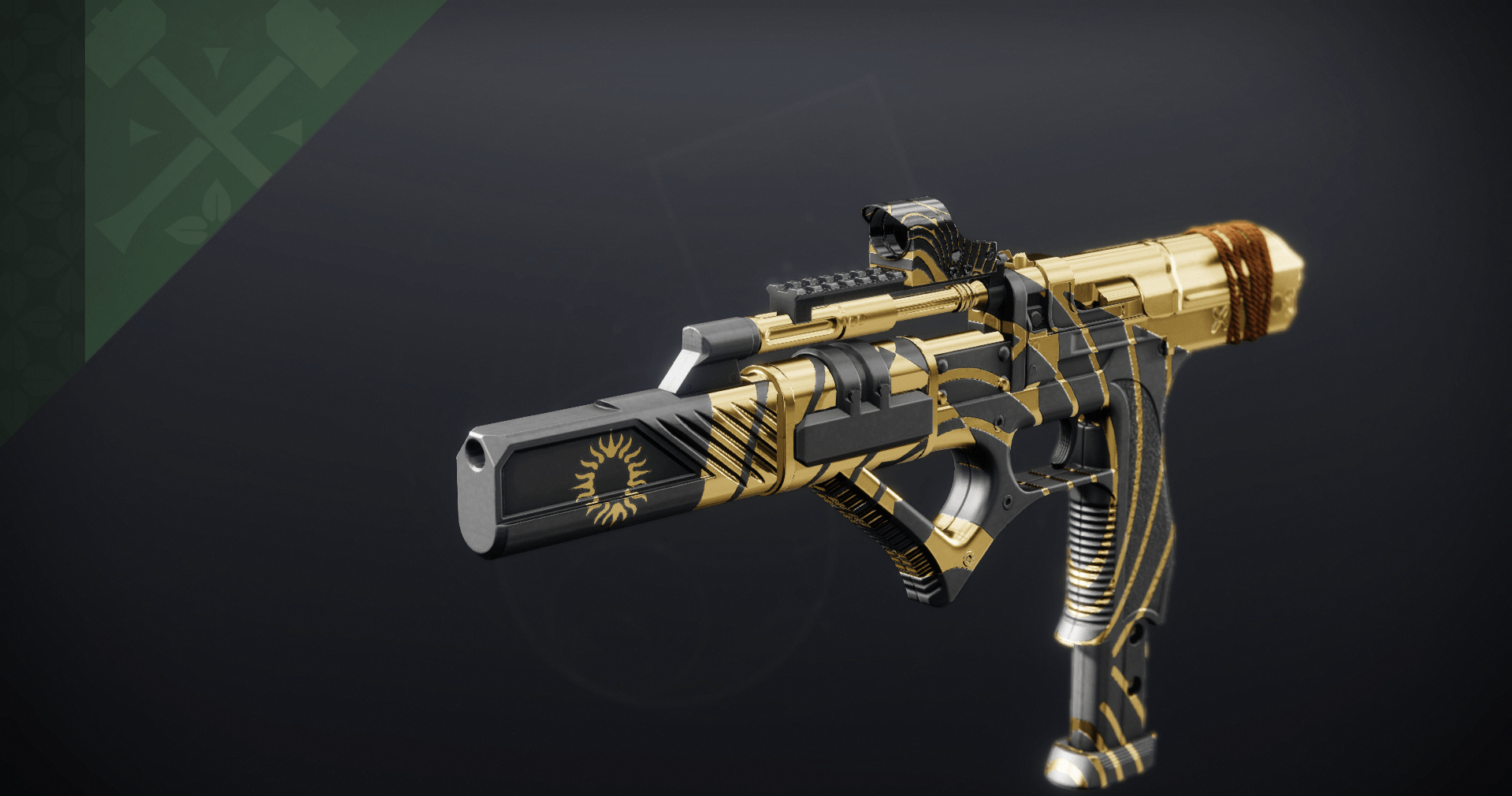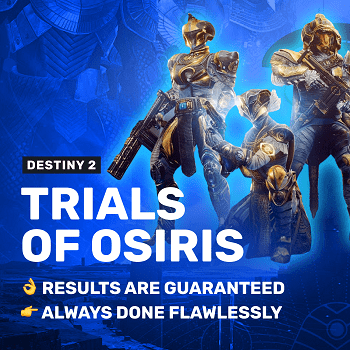 Currently, this is the best SMG for both PvE and PvP in the Kinetic slot. Its excellent stability and decent range make it easy to deal with opponents in PvP.
In PvE, it stands out due to its unique combination of perks that allow you to synergize this SMG with the Strand subclass if you get the Hatchling perk or deal excellent damage to orange bar enemies if you get the Target Lock perk. BLOG20
If you are lucky enough to get the Adept The Immortal, we strongly recommend using the Adept Range Mod with it.
Astral Horizon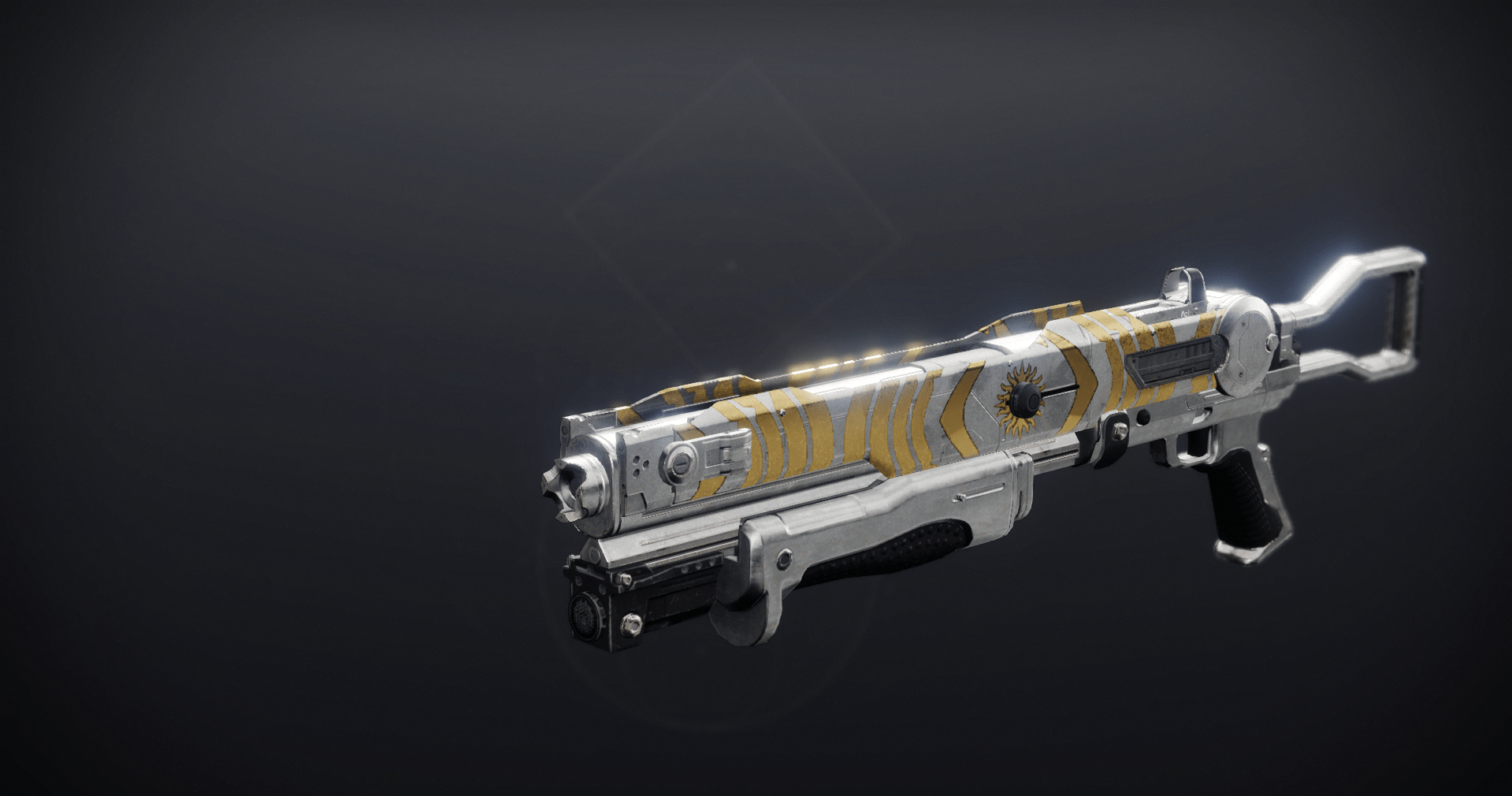 If you often play with shotguns in PvP, then you should definitely pay attention to the updated version of Astral Horizon.
With its perk combination, Astral Horizon strongly resembles the original version of Mindbender's Ambition. The only difference is the replacement of the Quickdraw perk with Snapshot Sights in the 4th column.
For PvE, this shotgun is nothing more than a fun gun, unless you are lucky enough to get the Cascade Point perk on it. Due to its low handling, we recommend using Adept Handling Mod to switch from Astral Horizon to your primary weapon faster.
Unwavering Duty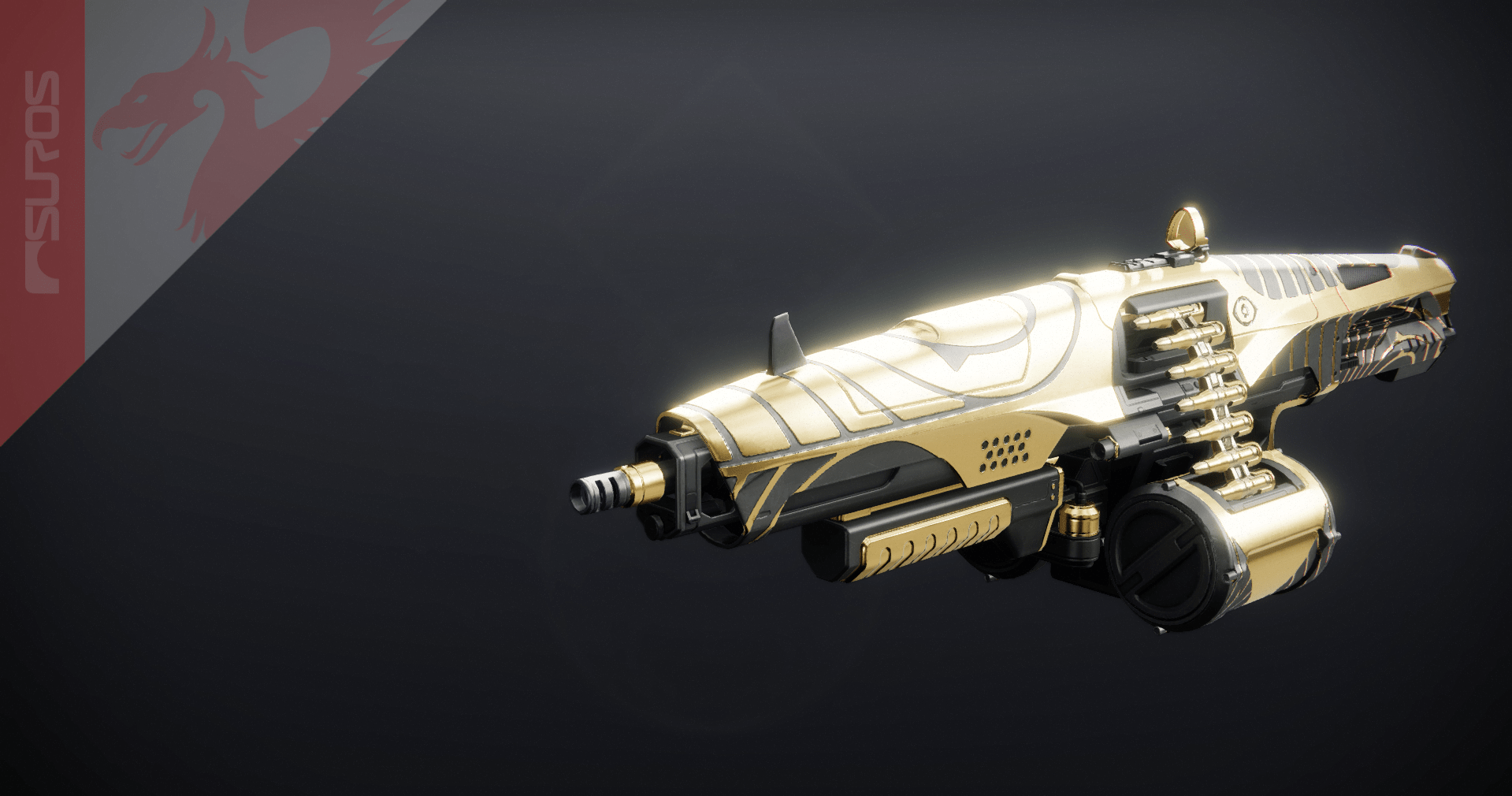 One of the best PvE Machine Guns. Due to its unique perk combination - Subsistence and Killing Tally, it is an excellent solution for clearing ads.
A fan-favorite option is also the perk combination of Auto-Loading Holster + Cascade Point, which allows you to deal impressive damage in a very short period of time.
Exalted Truth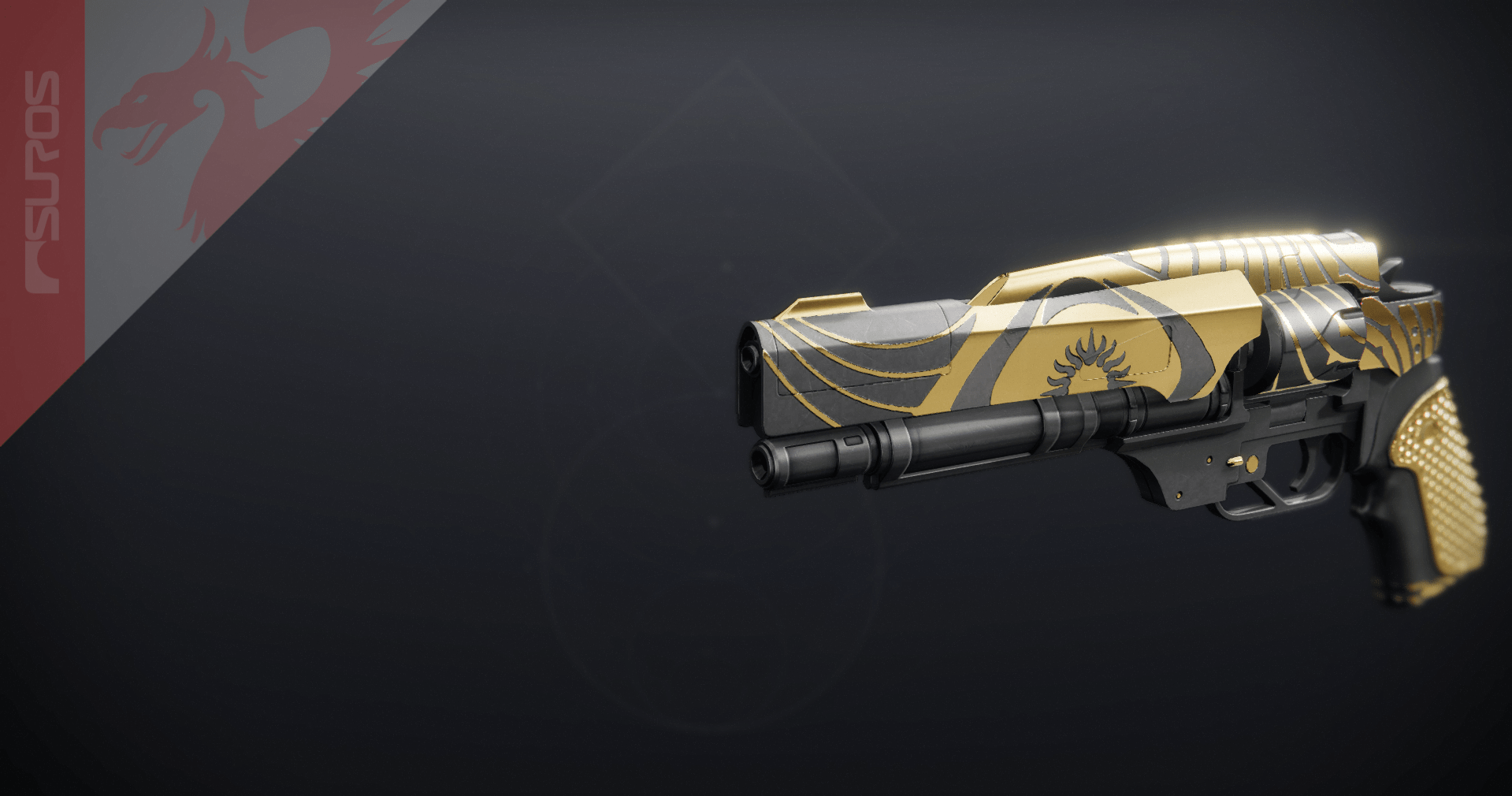 An excellent Hand Cannon with possibly the best perk combinations for both PvP and PvE. Thanks to the Rangefinder and Eye of the Storm perks, you will receive the most useful passive buffs in PvP.
If you are lucky enough to get the Adept Exalted Truth, we recommend using the Adept Range Mod with it.
Whistler's Whim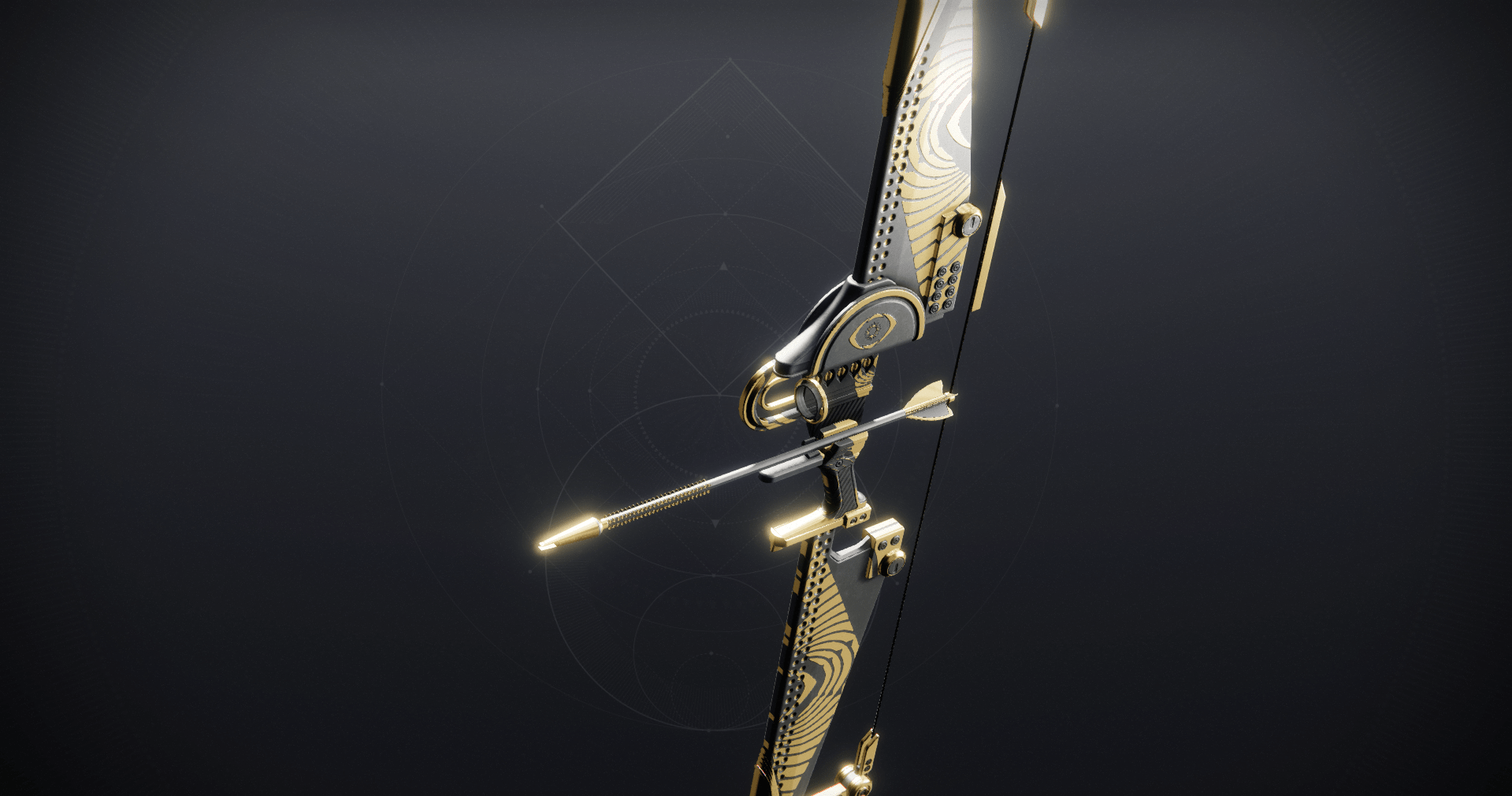 The only bow in the game that you can get with the Kill Clip perk. After the first kill, you get a 25% damage buff, which can be easily maintained by killing enemies further. Together with the Adept Whistler's Whim, we recommend using Adept Draw Time Mod.
The Inquisitor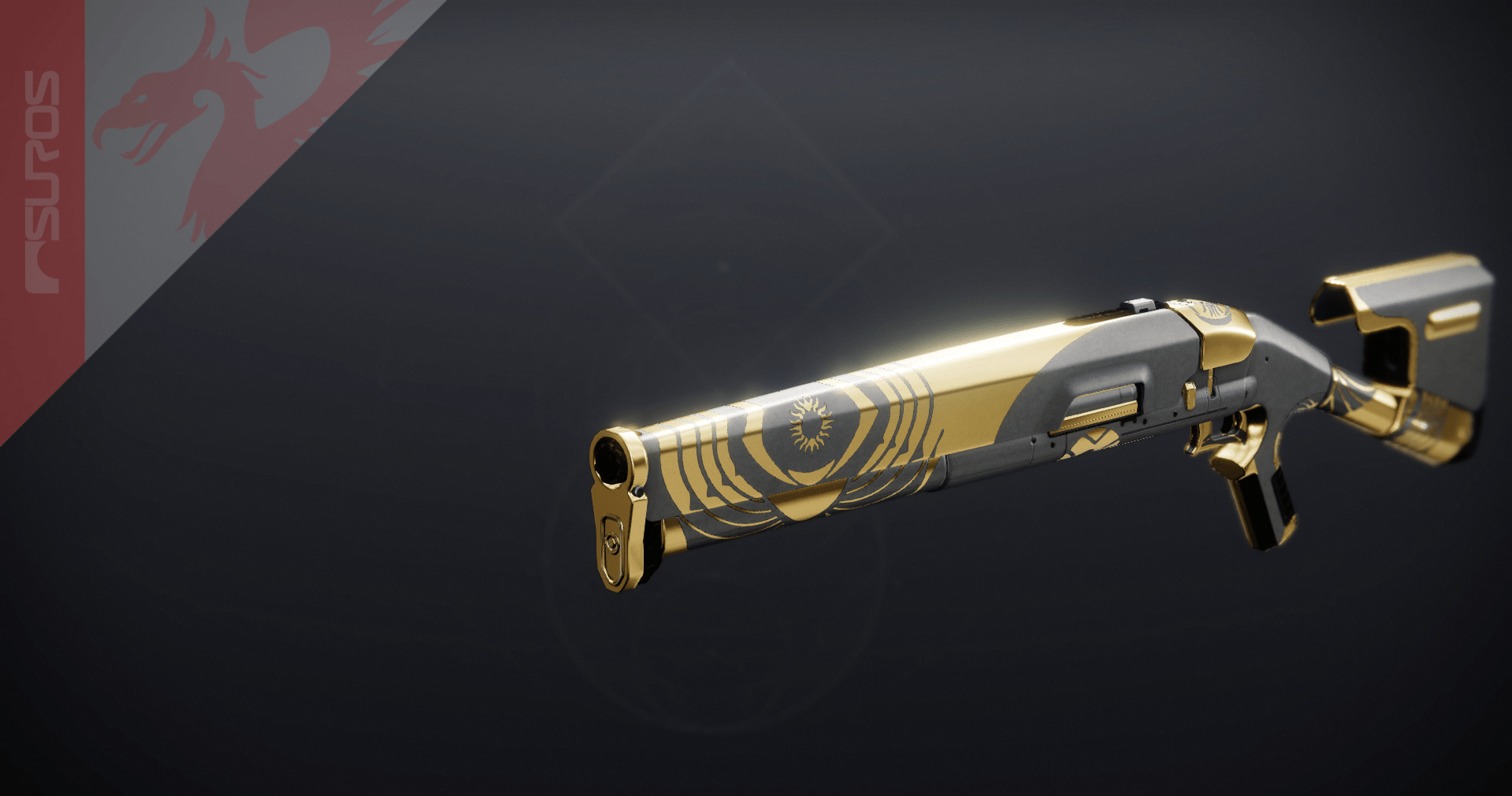 Just a decent shotgun for slug shotgun fans in PvP. As for PvE content, this is far from the best choice due to the possibility of obtaining Heritage with much better perks.
We recommend using Adept Range Mod if you are lucky enough to get the Adept version of The Inquisitor.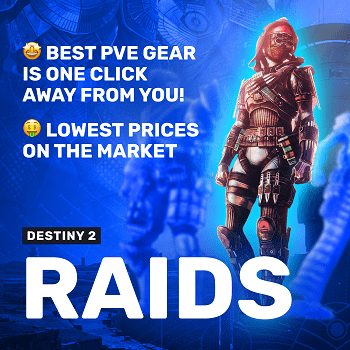 Best Trials Legacy Weapons
Adding new weapons to the Trials of Osiris rotation is not the only innovation in Lightfall. Another important change is the ability to obtain past seasonal trials gear, which includes armor from previous seasons of trials as well as 5 weapons:
Two weapons from this list deserve special attention, as players still keep using them.
Reed's Regret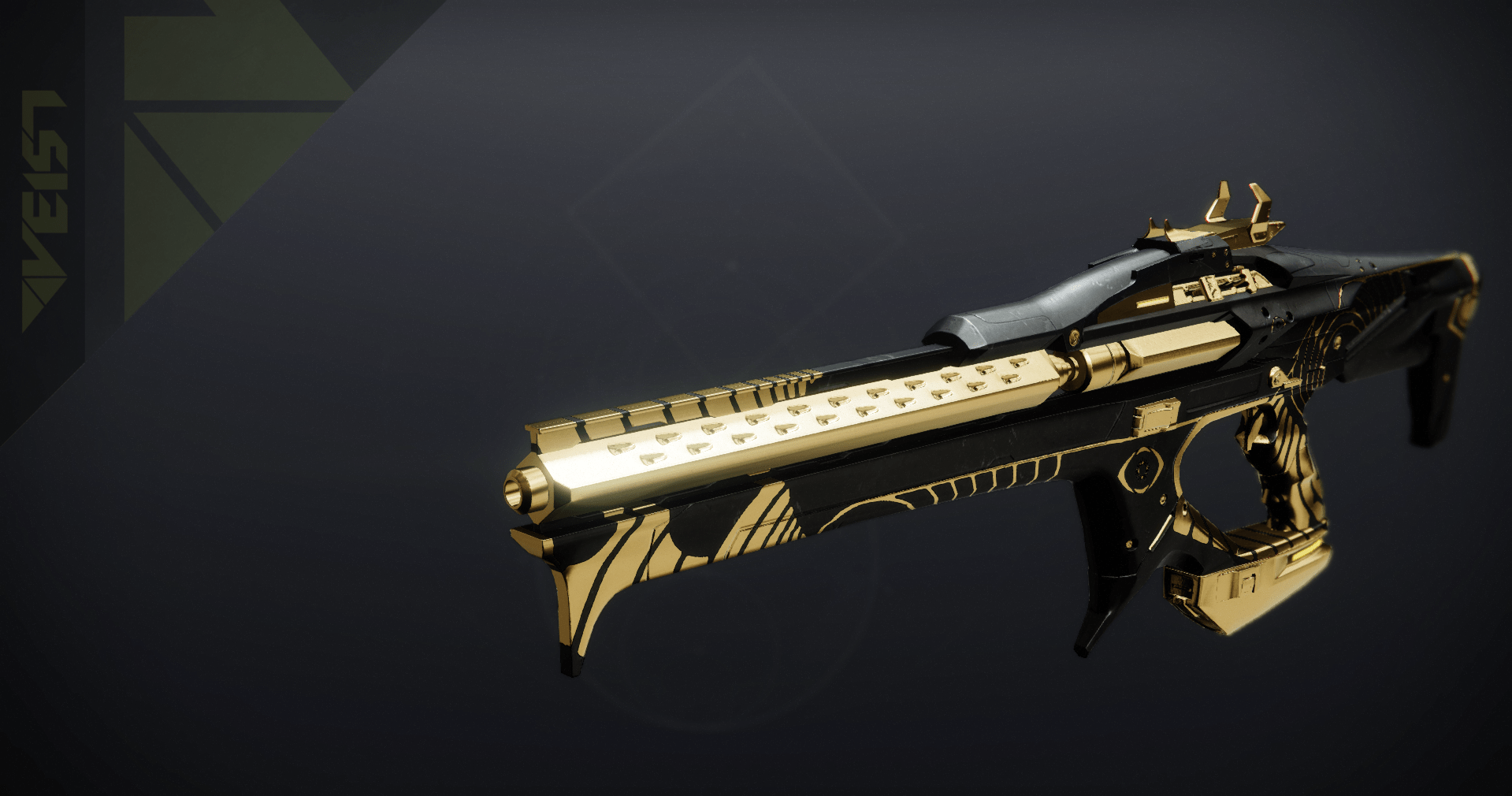 This is one of the best Linear Fusion Rifles for PvE. An excellent addition to its perks is the Origin Trait called Veist Stinger, which randomly allows you to reload your magazine and restore 25% of it when dealing damage.
Shayura's Wrath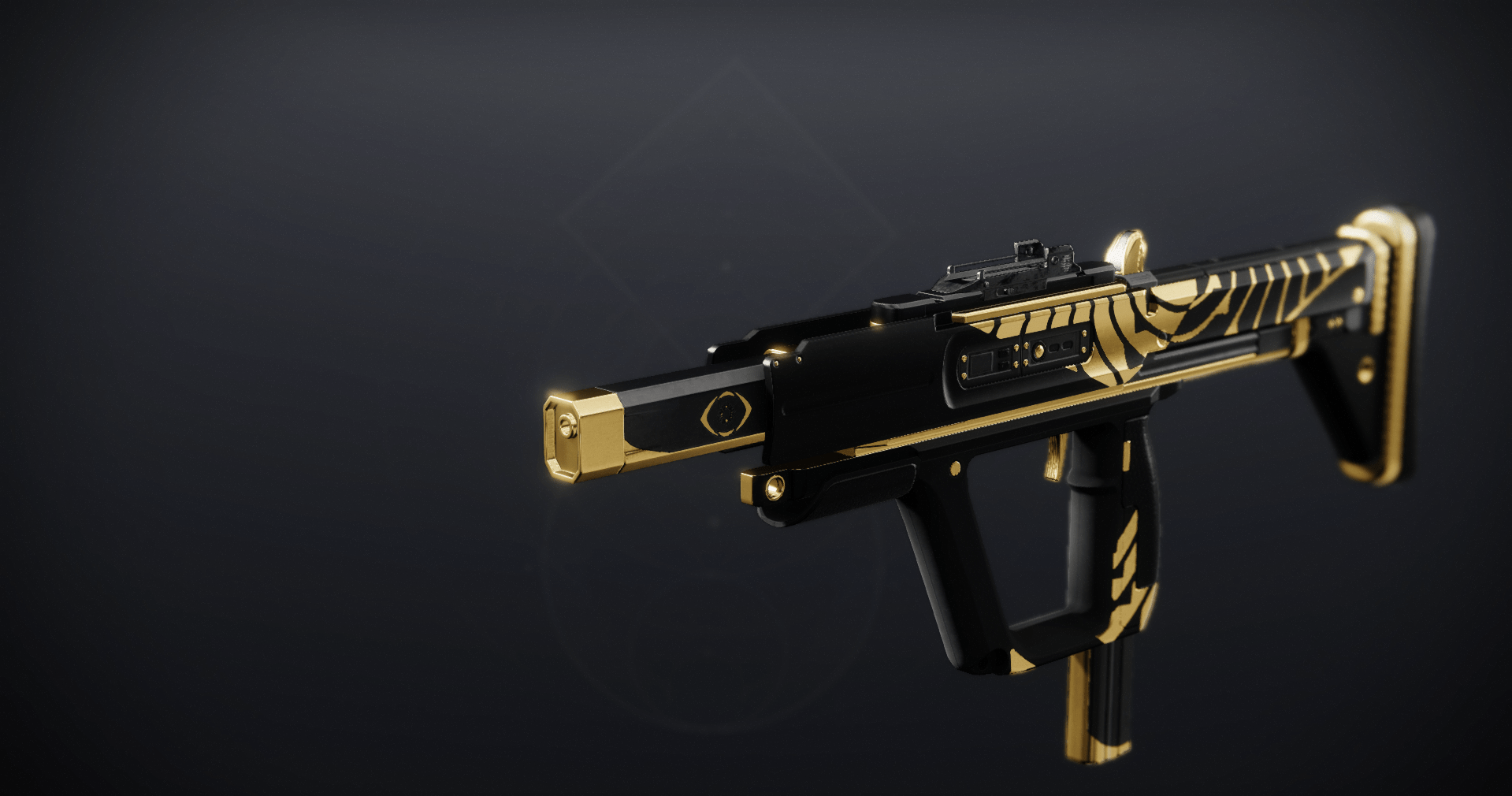 This is still one of the best 600 RPM SMGs in Destiny 2. Due to its high recoil, it can be quite difficult to control, but this is compensated by an increased range stat.
It is recommended to use it for both high-end PvE activities and PvP.
Unfortunately, you cannot obtain Adept versions of Legacy weapons. Therefore, you will not be able to use Adept Mods with them. Nevertheless, they remain a worthy option for farming, especially if you frequently play Trials of Osiris and have extra Trials Engrams.
What is the Difference Between Adept and Regular Trials Weapons?
The main distinguishing feature is the ability to use Adept Mods, which significantly increase a specific weapon stat, such as Handling or Range.
Also, when masterworking a weapon, you get additional points to all of your weapon's stats, not just the one in the masterwork slot. As an additional bonus, you get an extra perk in the 4th column, which means you have two perks to choose from, making it easier to get a godroll.
The last difference lies in the process of obtaining these guns. Regular Trials weapons can be farmed every week, while Adept weapons can only be farmed in certain weeks when they are in the Adept rotation. In many cases, you only have 2 weeks in a season to farm a specific Adept weapon, which makes it much harder to obtain.
How Hard is the Freelance Mode?
There is the Freelance mode in which you can fight alongside 2 random players against a team of 3 other random players. This mode, however, is not always available and playing it is much like playing a Russian roulette with you having to shoot seven times in a row.
Also, the Freelance mode does not save you from a cheater, appearing in the opposite team and ruining your 6-games win streak or a random disconnect with the same results - you have to start your 7-0 Flawless challenge from scratch. Aside from that, the Freelance mode creates another problem. The problem all those who have to play with randoms are familiar with: randoms are not your dream team mates. Very far from it. Guess what your options will be with two AFK-players on your seventh game? Exactly, the only option will be to reset your ticket. The same goes for players with 0/7 KD after 5 rounds.
Sure, things can be way better than that. Some may even like playing with random players (especially if they can solo-carry the game). Anyway it is good to have an option in Destiny 2 to farm new Trials of Osiris gear when you need it. And the Freelance mode is better than nothing.
The Fastest Way to Farm Trials Engrams
First off remember this - Trials Engram is the key item in Trials of Osiris. They can be used to get any weapon or piece of armor you already have in your collection for a bit of resources, or get a new item upon opening the Engram. Sure, Destiny 2 Trials of Osiris armor is cool, but most of the players long for Adept Weapons, which is perfectly understandable.
To get Trials Engrams you will need to raise your Saint 14 reputation level. You will get one Engram for every rank, and to get those Trials ranks you will need simply to participate in Trials of Osiris and complete Bounties to get some additional reputation.
Also note that if your goal is farm Trials Engrams rather than getting the Flawless Ticket you may be better off with Passage of Wealth, which will increase your reputation gain upon third, fifth, and seventh wins.
How to Get Trials of Osiris Loot for Free?
To get free Trials of Osiris loot you will need a twitch account linked with your Destiny 2 account. You can link your accounts in the Extensions page of your twitch account. There you should find and activate the Destiny 2 Official Extension.
After that you will need to find someone who plays Trials of Osiris with this extension enabled. After every match you will see the reaction icon. Activate it within 30 seconds, repeat the process 10 times, and then go to Amanda Holliday in the Last City's Hangar and receive your gift of 200 Trials Reputation - an equivalent of one Saint 14 rank.
Note that twitch's mobile version does not support these actions, so you will need to delete the letter "m" from "m.twitch" URL if you want to use your mobile device. You can track the progress in the Viewer Bounty column.
Conclusion
Trials of Osiris is a game mode, where the majority of your farming efficiency depends on your luck and personal skill, rather than on the time spent. Speaking from our own experience, without a good team and good PVP skills you can spend tons of time and effort to get a god roll, far more than in any other in-game activity. Especially if we are speaking about an Adept Weapon god roll. Luckily, there are ways to get Trials of Osiris loot even for inexperienced players without a team.
Considering that from season to season Trials of Osiris were a source of some of the best weapons in the game, which are often a non-alternative choice because of unique perks layout, we highly recommend you invest your time in this game mode. Or, if you are not really a good PVP player, but those cool Adept guns are just too good to forget about them, you can check out our Flawless Trials of Osiris service.
F.A.Q.
How to get Trials of Osiris access in Destiny 2?
To gain access to this PVP mode you will need to complete the Trials Access quest and buy one of the Trials passages from Saint 14:
Each passage will provide you with its own bonuses and limitations, which will significantly alter your Trials experience.
When does the Trials of Osiris end and what are the Trials of Osiris start time?
This game mode is available every week from Friday to Tuesday as long as the Trials playlist is active.
How do I get better at Trials of Osiris?
Be a better player. Train your aim, master your class and weapons, play more PVP. These are the only options. Remember that in this game mode you will compete with other players, which is almost always way harder than fighting mobs in raids and dungeons.
What is the easiest way to get flawless Trials of Osiris?
Well, there is no easy way to do that. But here are some tips that will definitely be helpful:
| | |
| --- | --- |
| Do not stay idle, move! | Destiny 2 PVP requires lightning fast reaction and constant movement to make it harder to hit you. Aside from that, head to head combat is almost always a poor choice. Flank your enemies, attack where they expect it the least, think tactically! |
| Stay close to your team. | While you can deal with the enemy team solo, this is incredibly hard to do. Do not be outnumbered, your teammates are here to help you. Not always, though. But usually. |
| Adjust your build. | As if it is not obvious enough, you should use a pre-planned PVP build in Trials of Osiris. There is no such thing as good-for-everything build in this game. |
| Use your abilities wisely. | Trials of Osiris is a very fast paced game mode, where a fraction of a second can easily define the difference between life and death. So, a poorly used grenade or a Super used too early or too late will almost guarantee a loss. |
| Manage your ammo. | In Trials of Osiris you will have all three of your weapons at your disposal, but very few rounds to feed them. So, wise ammo management will be more than helpful, especially regarding Heavy Ammo, which is available only once in several rounds. |
| React to your opponents. | Trials of Osiris are very quick, true, but you will still have enough time to adjust your own playstyle to those of your enemies. If you think fast enough, of course. And once you do, it will give you a significant advantage. |
What happens when you win 7 games in Trials of Osiris?
Aside from things already described in this article, if you manage to win 7 games in Trials of Osiris you will start getting additional rewards, such as masterworking materials, engrams, pieces of armor and more.
What is the 3 win reward for Trials of Osiris?
If you manage to get 3 Trials of Osiris wins in a row you will get the following:
A chance to receive Trials Engrams;

Saint 14

reputation;
Bonus win if you pick the Passage of Ferocity.
So, as you see Trials 3 wins reward is not really that important.
What rewards do you get from Trials of Osiris?
There are really a lot of various rewards available for players in Trials of Osiris, starting from powerful Adept Weapons, about which we have already said a lot in this article, to various pieces of armor, Glimmer, Crucible Rank Points, and more.
Do Trials rewards reset every week?
Yes, if we are speaking about the Pinnacle Gear. However, if you have max Trials rank, you can reset the rewards using an Ascendant Shard or an Exotic Engram.
What are the new Trials weapons Destiny 2?
As stated above, the pool of new Trials of Osiris weapons is the following:
The Immortal Submachine Gun;
Astral Horizon Shotgun;
Whistler's Whim Bow;
The Inquisitor Shotgun;
Exalted Truth Hand Cannon;
Unwavering Duty Machine Gun.