Genshin Impact boasts a variety of female characters with stunning looks and captivating background storylines. Every one of them has their own hair color, breast size, and outfit. While it is easier to make your choice judging by their combat capabilities, we highly recommend that you take a look at their appearance first. In this article, we are going to rank the 10 Hottest Females in Genshin Impact to see who is the best. Who knows, this list might help you choose your favorite girl to play as later in the game.
IMPORTANT NOTE: At SkyCoach, you can also Buy Genshin Impact Boost at the lowest prices and with the fastest delivery. You can make your first purchase even CHEAPER if you find our special PROMO CODE (highlighted in green) hidden in this article and get a 20% DISCOUNT.
Check out some of our most popular
Genshin Impact Boosting

services below:
#10 – Yoimiya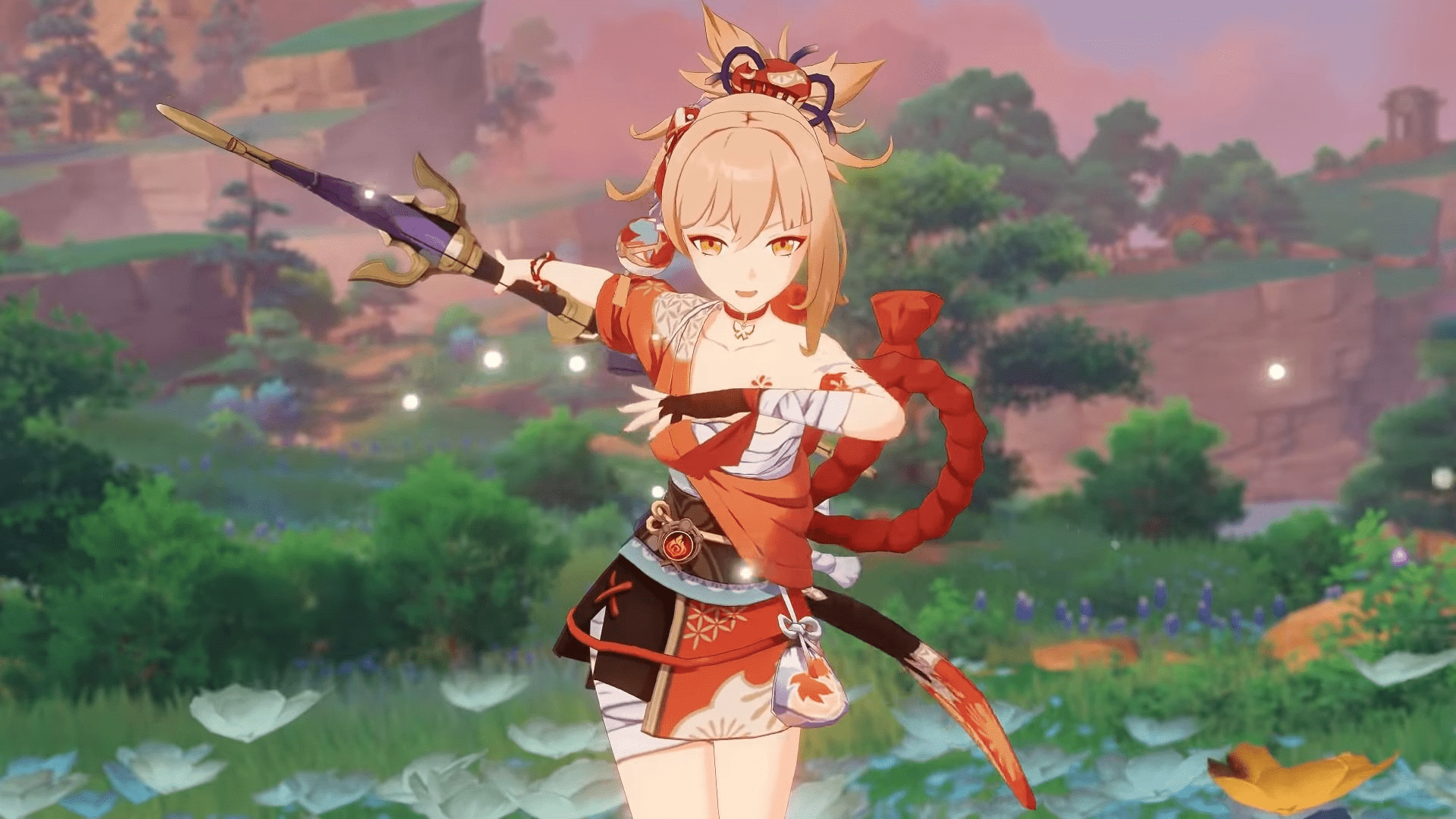 Yoimiya is a vibrant and alluring character in, representing the Pyro element and hailing from the city of Inazuma. She has a youthful and energetic appearance, with striking crimson hair that flows down her back in fiery waves. Her traditional Inazuman attire, consisting of a red kimono adorned with intricate patterns, complements her fiery theme. Her amber eyes and cheerful expression reflect her spirited personality, making her attractive to players who appreciate her lively and charming demeanor.
#9 – Yelan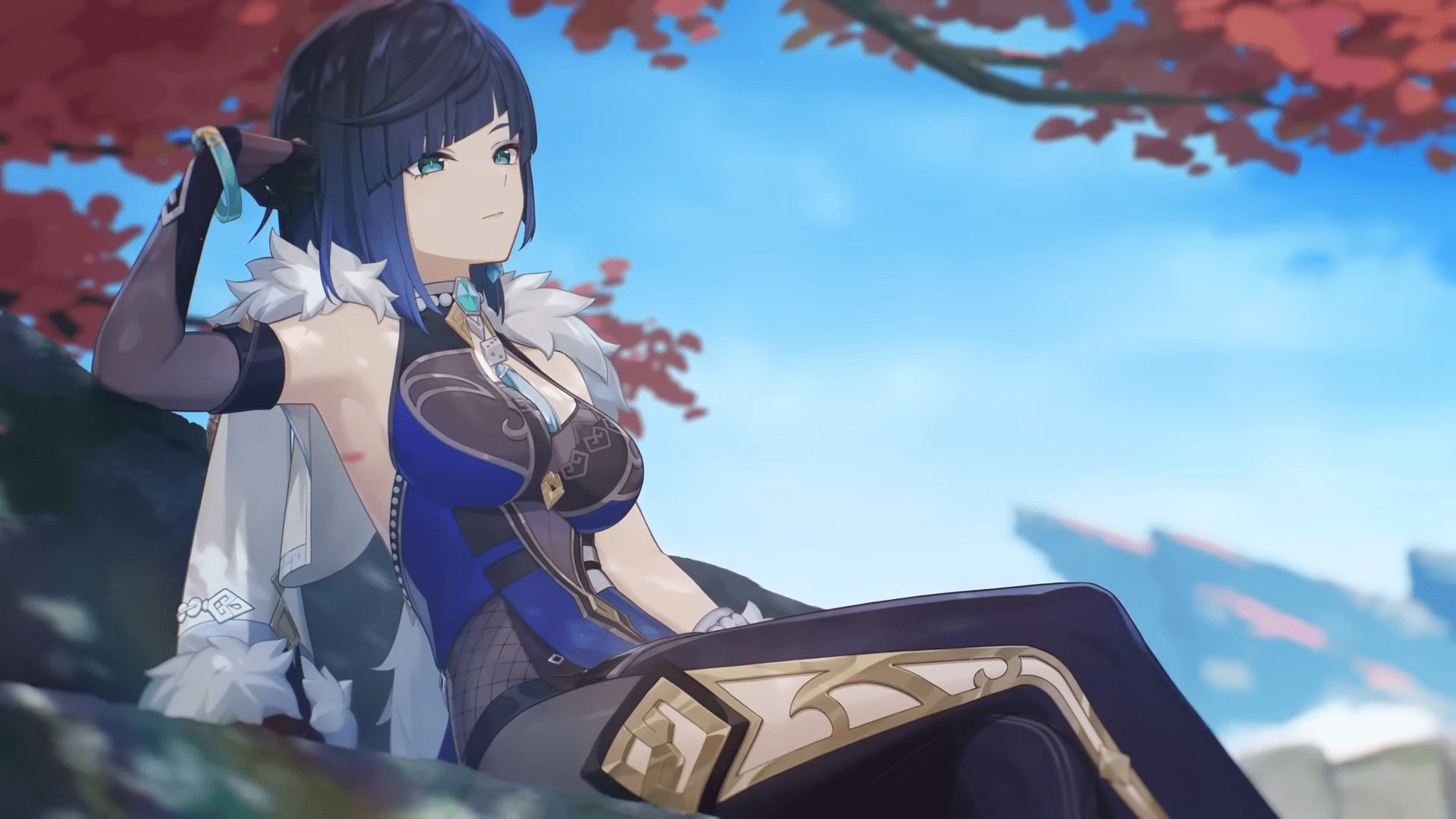 Yelan acts as a mysterious Hydro element female character coming from the Liyue region. She has deep blue eyes and a bob-style haircut. She pretends to work for the Ministry of Civil Affairs yet collaborates with Nungguang in reality. Yelan captures players with her massive breasts and stunning figure, making us put her not lower than № 9 in our top list. She also wears various jewelry to fit her appearance, which underlines her secretive image in general. BLOG20
#8 – Ganyu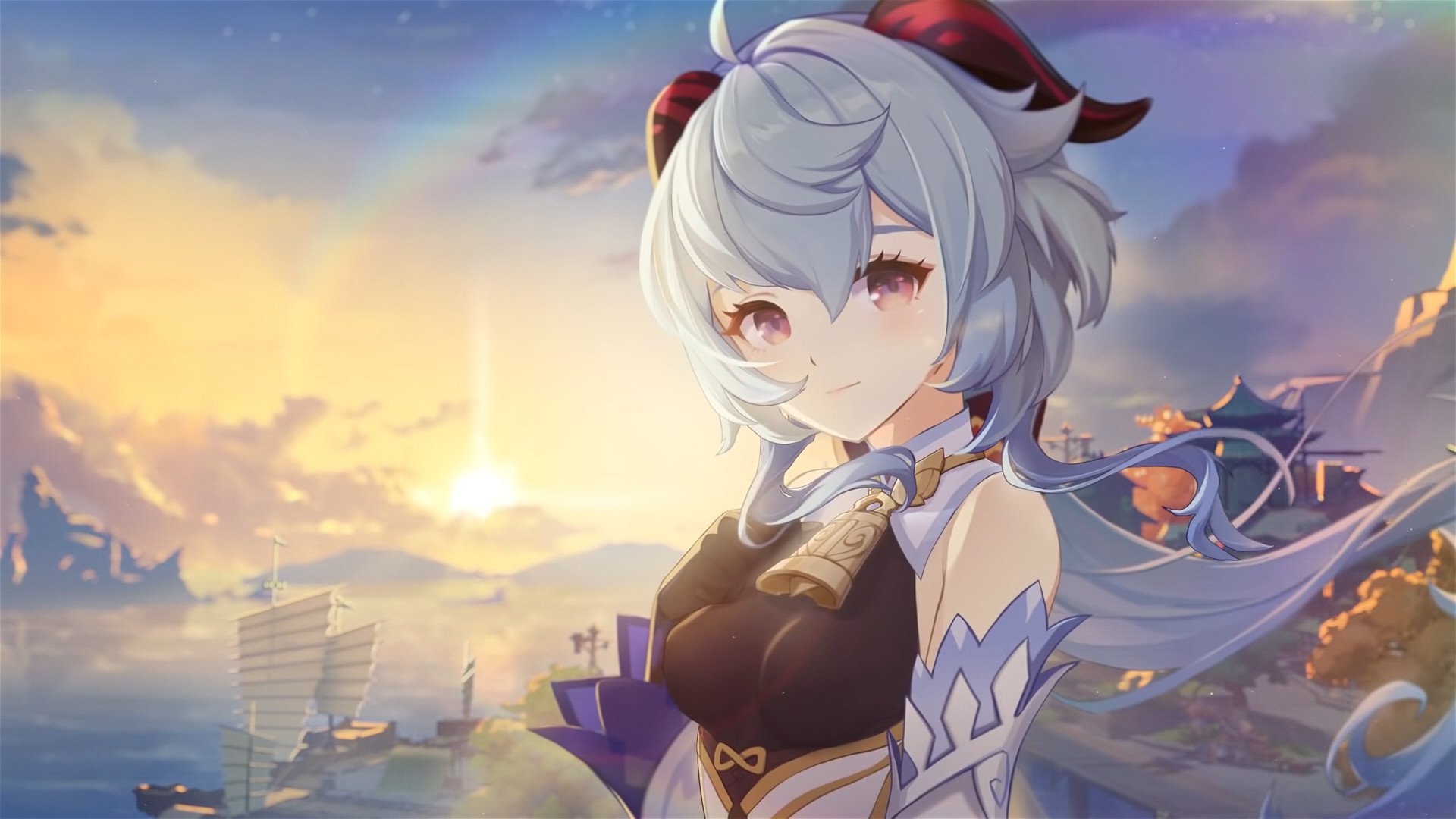 Ganyu is a character who belongs to the Cryo element and is affiliated with the Qixing in Liyue. She is often regarded as attractive due to her graceful and elegant appearance. Ganyu has indigo medium length hair that cascades down her back, complementing her purple with a golden hue eyes and porcelain skin. She wears a traditional Qilin-inspired outfit with intricate details that accentuate her regal and mystical aura. Her calm and gentle personality, combined with her unique Cryo abilities, makes her a beloved character among players who appreciate her beauty, both inside and out.
#7 – Lisa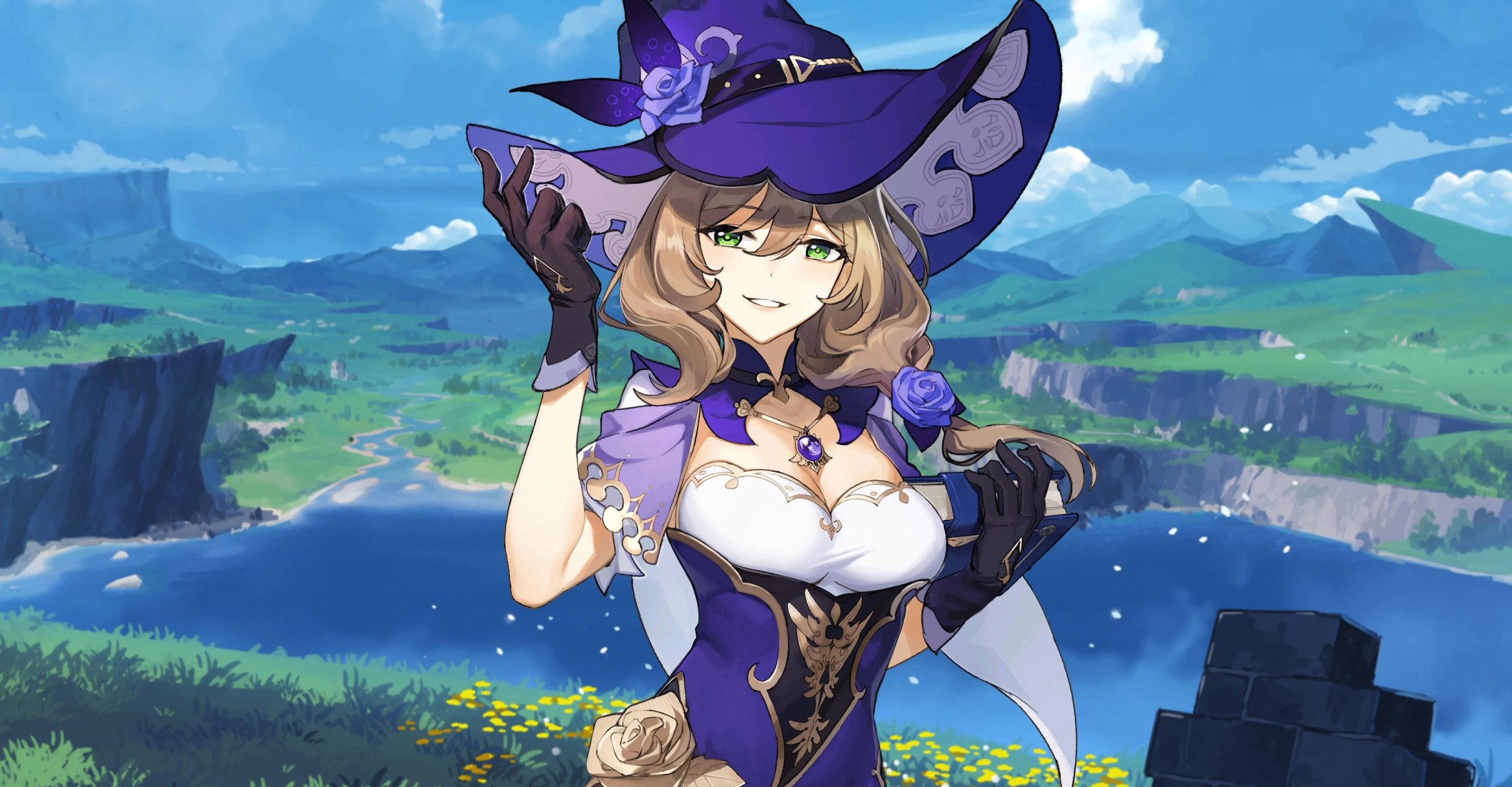 Lisa Minci has a mature and sophisticated appearance, with long brown hair that frames her face beautifully. Her deep lime green eyes, complemented by her striking purple and gold magician's attire, give her a commanding presence. Lisa's confident and intellectual personality, combined with her electro-based magic abilities, adds to her appeal. Many players are drawn to her combination of elegance, intelligence, and her unique charm, making her a popular character in the game.
#6 – Keqing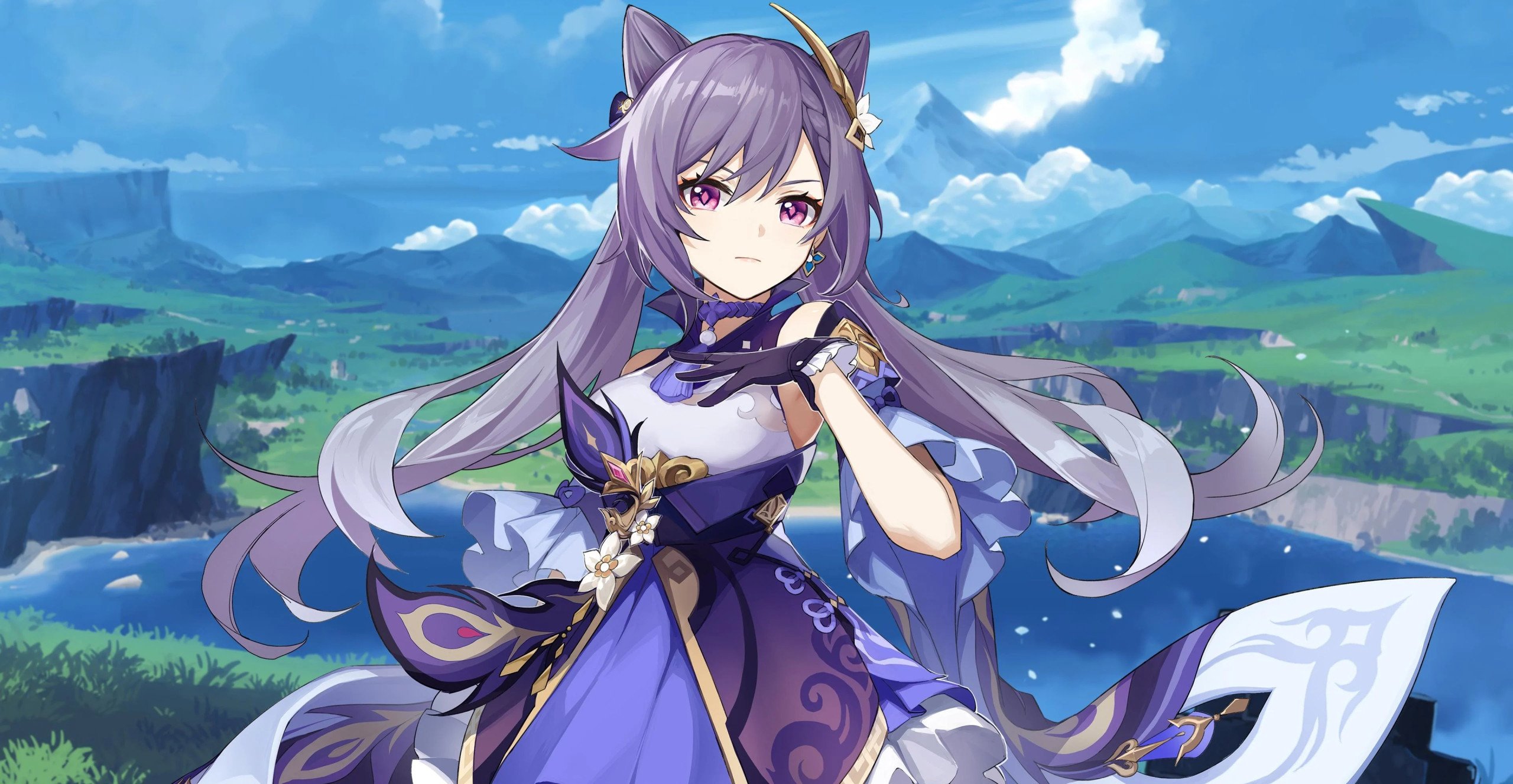 Keqing possesses a striking appearance, with a tall and elegant frame, and her short, asymmetrical purple hair adds to her unique charm. Keqing's deep purple eyes exude confidence and intelligence, perfectly matching her role as the Yuheng of the Liyue Qixing. Her attire is a blend of traditional and modern elements, further emphasizing her commanding presence. Keqing's confident, assertive, and somewhat enigmatic personality, combined with her formidable electro abilities, make her an appealing character to many players who appreciate her combination of beauty and strength.
#5 – Yae Miko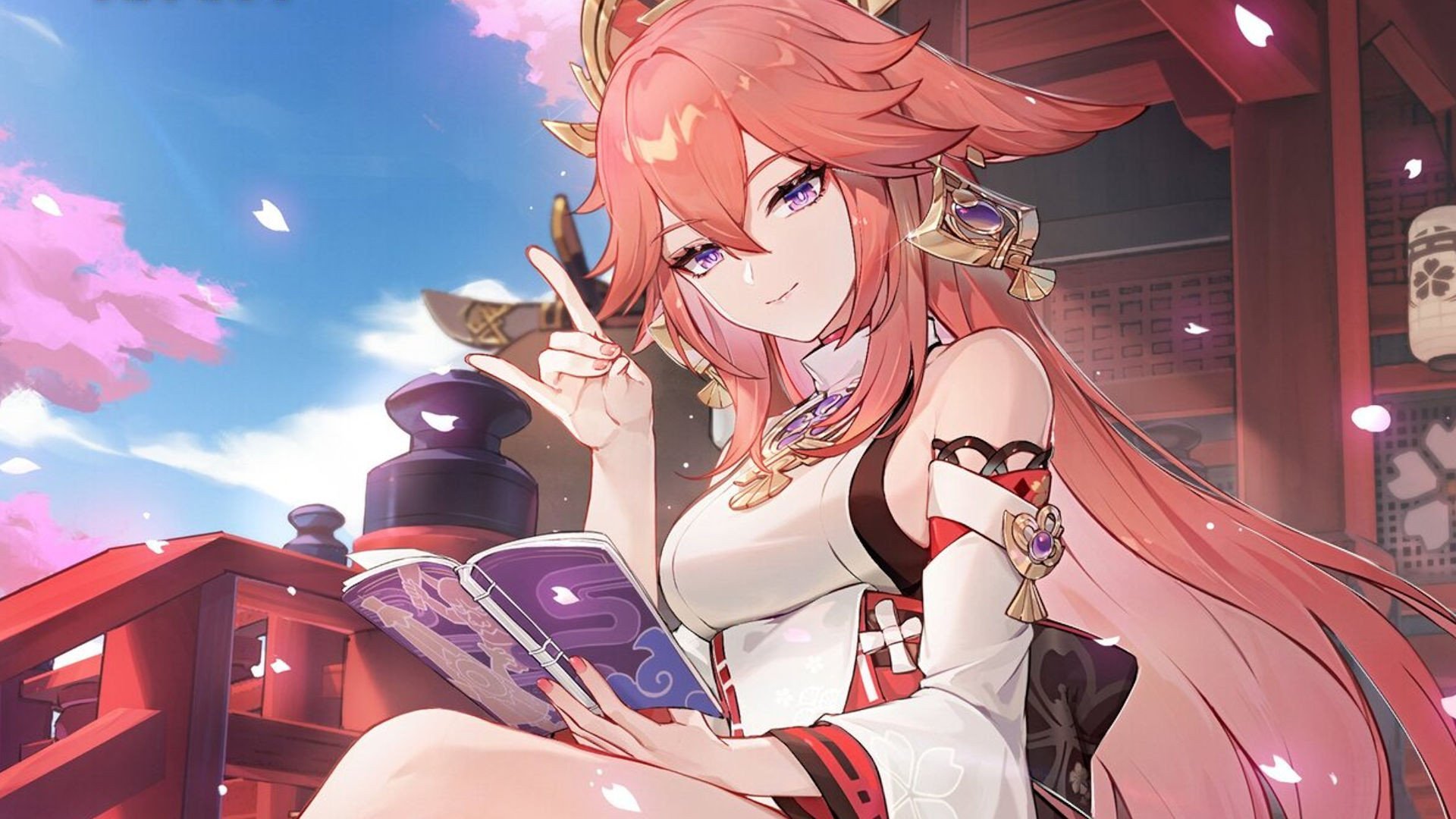 Yae Miko closely resembles Yae Sakura, sporting long pink hair and striking purple eyes. Her hair is loosely tied in a low tail, adorned with a golden accessory, and she has distinctive low pink fox ears adorned with earrings housing her Electro Vision. She dons a shrine maiden's attire embellished with floral patterns and completes her look with a pair of sandals.
Being a kitsune, Yae Miko possesses a clever and mischievous disposition, thoroughly enjoying the art of teasing and indulging in playful pranks with her companions. Her witty and sarcastic humor often delivers some of the game's most memorable one-liners.
#4 – Beidou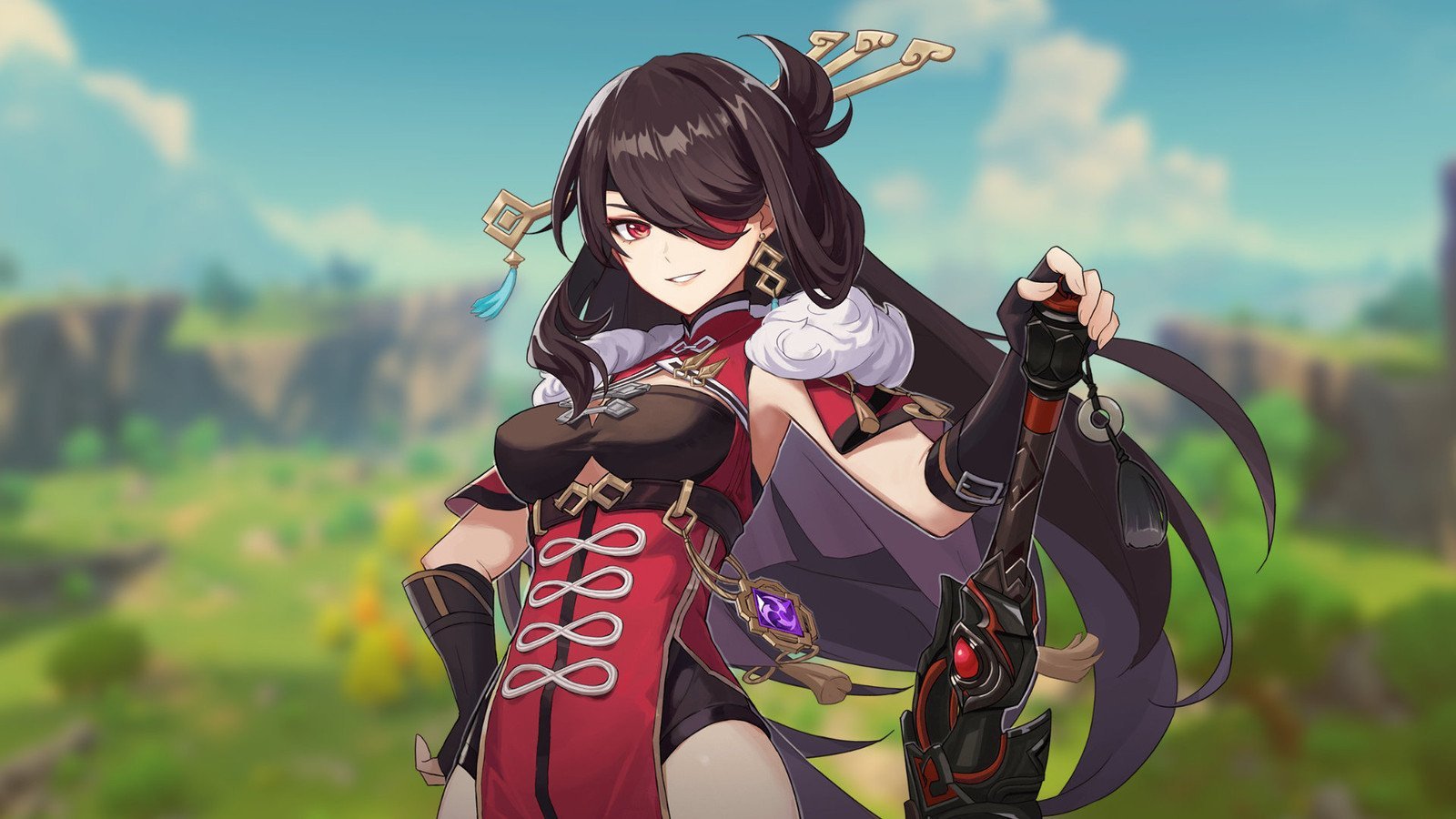 Beidou is known for her charismatic and swashbuckling appearance. She has a tall and statuesque figure with a strong yet graceful build, and her electric brown hair is tied up in a distinctive ponytail adorned with a ship's wheel hairpiece. Her striking eye patch adds an element of mystery to her appearance. Beidou's outfit consists of a bold and stylish pirate captain's attire that perfectly complements her adventurous and free-spirited personality.
#3 – Ningguang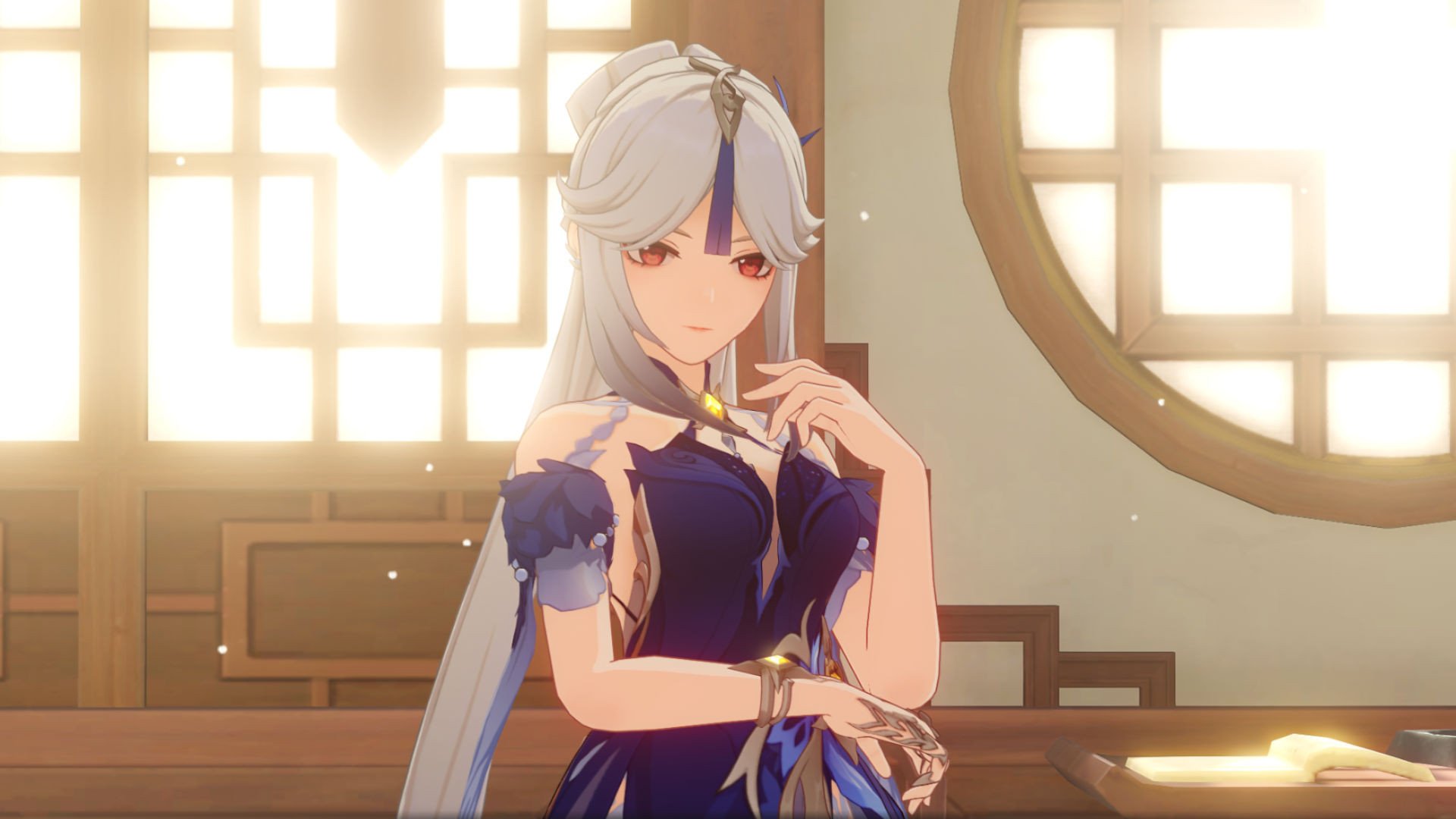 Ningguang is celebrated for her regal and opulent appearance. She exudes elegance with her tall and slender frame, often seen wearing a luxurious, golden-hued, qipao-style dress adorned with intricate designs. Her distinctive, golden hair is arranged in a sophisticated and elaborate bun, giving her a dignified air. Ningguang's striking and intelligent red eyes reflect her poised and confident demeanor, making her an attractive character for players who appreciate her refined and noble presence.
#2 – Rosaria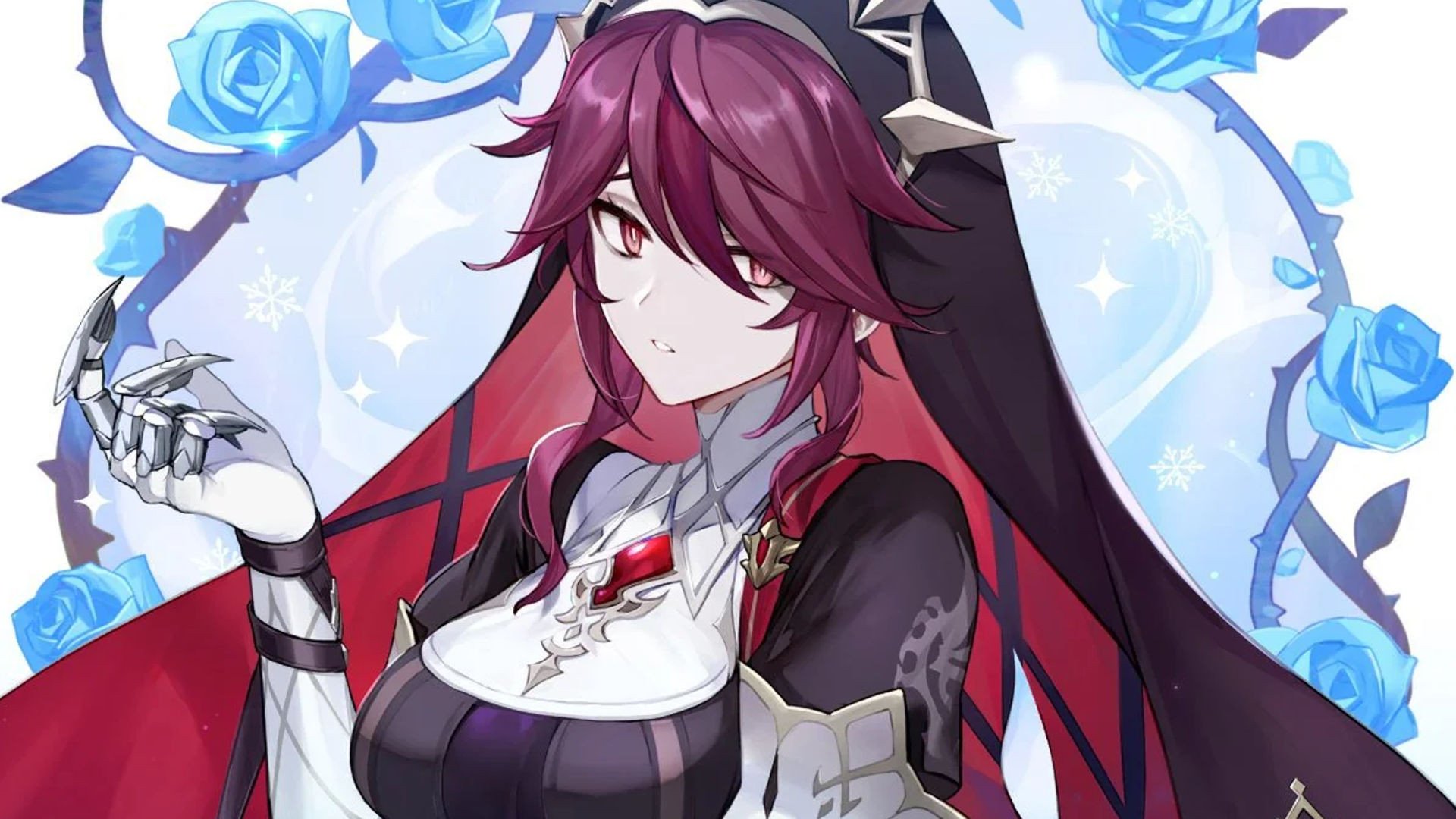 Rosaria is known for her enigmatic and alluring appearance. She has a tall, slender figure with long, flowing deep red hair that cascades down her back. Her striking pale magenta eyes eyes and her attire, a dark and provocative nun's outfit, create a captivating contrast, adding to her allure. Rosaria's aura is a mix of mystery and confidence, and her persona as a nun with a rebellious streak and cryo abilities make her intriguing to players who appreciate her intriguing backstory and unique character design.
#1 – Raiden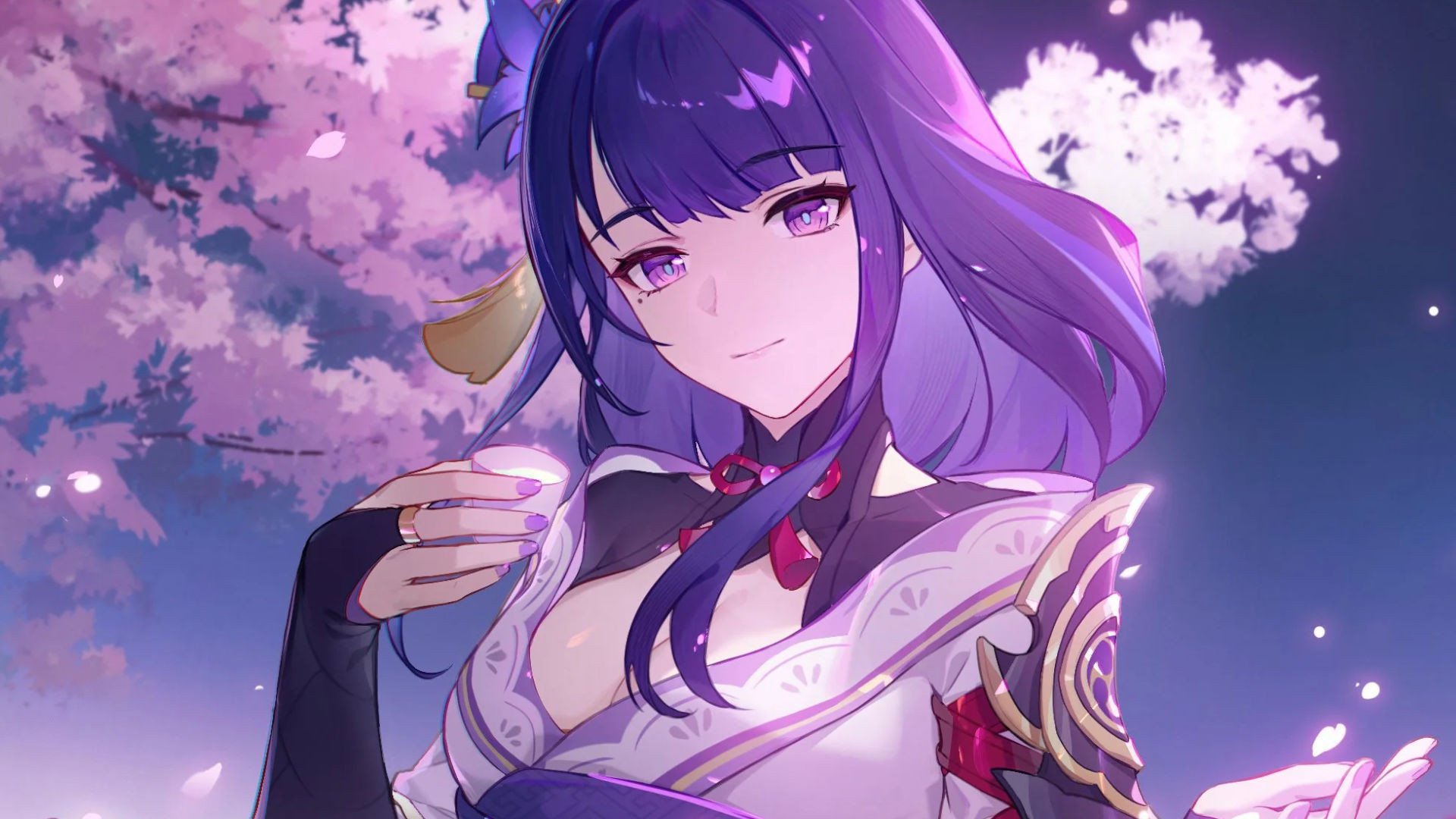 Raiden Shogun, also known as Ei, is known for her commanding and regal appearance. She has a tall and imposing figure with long, flowing dark violet hair of medium length, along with intricate golden accessories and armor that symbolize her position as the Electro Archon. Her piercing blue eyes exude confidence and determination, further emphasizing her authoritative presence. Raiden's stoic yet enigmatic personality, combined with her formidable Electro powers, make her an attractive character for players who appreciate her powerful and ethereal design.