Welcome to our Rainbow Six Siege Operator Tier List, where we will dive into the Top R6 Attackers and Defenders, helping you navigate the intricate world of tactical gameplay. In this comprehensive guide, we will evaluate each operator's strengths, weaknesses, and overall utility to provide you with a definitive ranking. Whether you are a seasoned veteran or just starting your siege journey, this tier list will assist you in assembling the ultimate team to dominate your matches.
IMPORTANT NOTE: At SkyCoach, you can also Buy R6 Siege Boost at the lowest prices and with the fastest delivery. You can make your first purchase even CHEAPER if you find our special PROMO CODE (highlighted in green) hidden in this article and get a 20% DISCOUNT.
Check out some of our most popular
Rainbow Six Siege Boosting

services below:
Rainbow Six Siege Operator Tier List – 5 Best Attackers R6
Down below, you will find our selection of the 5 best Attackers in Rainbow Six Siege. In this part of the guide, we will showcase the operators who excel in breaching, taking down enemies, and securing objectives, providing you with the ultimate tools to lead your team to victory.
#1 – Ace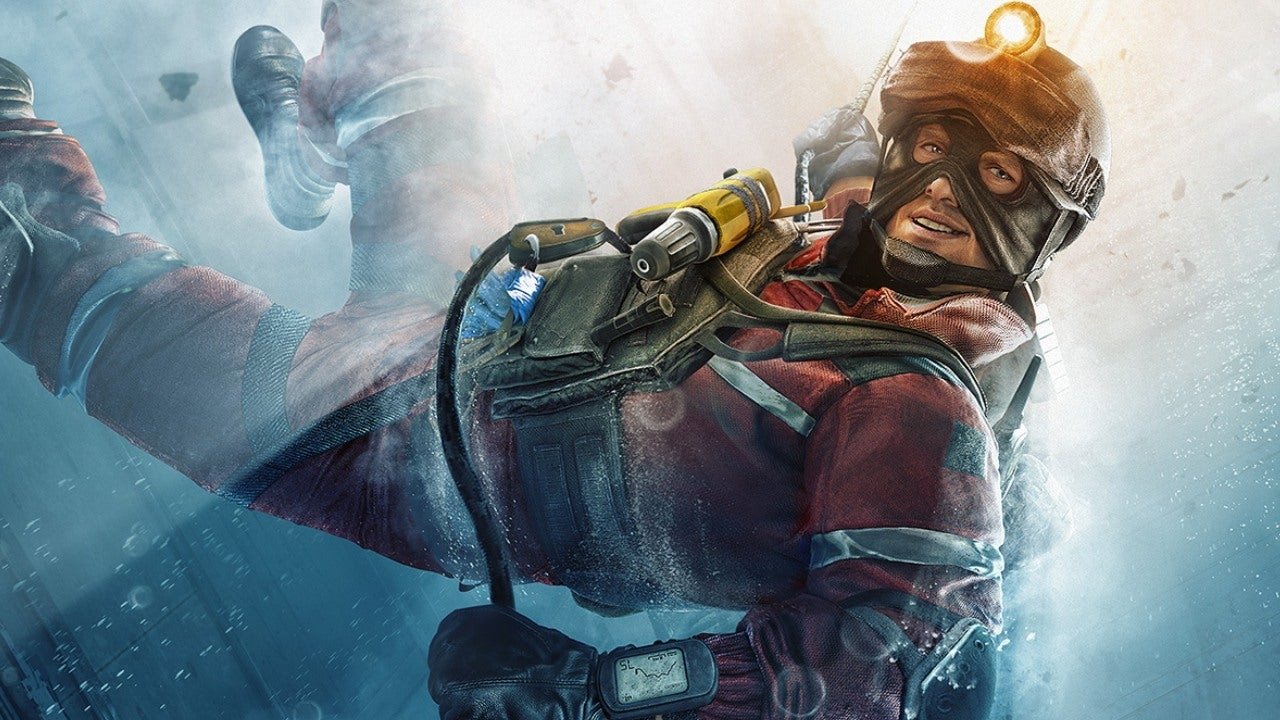 Ace is an attacker operator known for his unique gadget, the S.E.L.M.A. Aqua Breacher. This gadget is a throwable charge that sticks to walls and creates a series of small explosions, making it effective for breaching reinforced walls or hatches. What sets Ace apart is his ability to deploy this gadget from a safe distance, as it unfolds step by step, reducing the risk of exposing himself to defenders. BLOG20
Additionally, Ace's gadget can be used multiple times, giving him exceptional breaching capabilities, and his loadout includes versatile weapons like assault rifles (AK-12, M1014) and a pistol (P9), making him a strong and efficient attacker in the game's meta. With the correct approach, Ace is one of the top Rainbow Six Siege operators you can currently find in the game when playing for an Attacking side.
#2 – Buck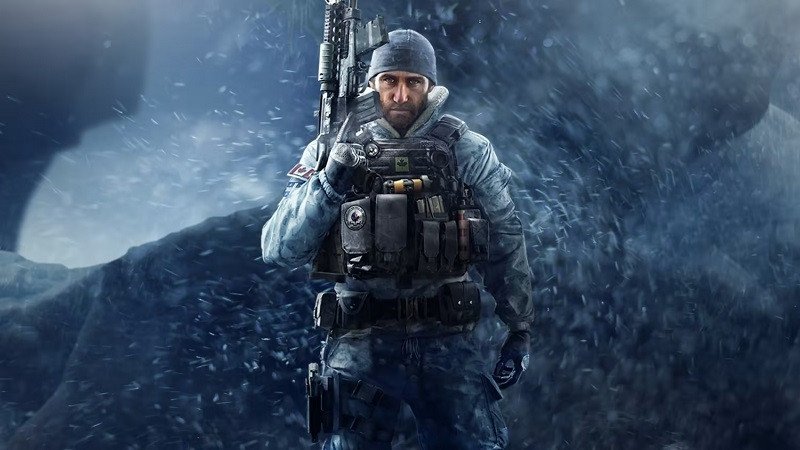 Buck is an attacker operator famous for his special gadget, the Skeleton Key shotgun under-barrel attachment. This shotgun allows him to quickly and efficiently breach walls, floors, and ceilings, creating unexpected angles and lines of sight. Buck's versatility is a key strength, as he can switch between his primary weapon and the Skeleton Key on the fly, adapting to various situations.
His ability to open up new pathways and catch defenders off guard makes him a strong and dynamic operator, especially in vertical gameplay. Additionally, his loadout includes powerful rifles (C8-SFW, CAMRS) and sidearms (Mk1 9mm, GONNE-6), further enhancing his combat capabilities. With all that in mind, Buck is considered one of the best R6 operators in the Attacking category by players who enjoy fast-paced and aggressive gameplay.
#3 – Dokkaebi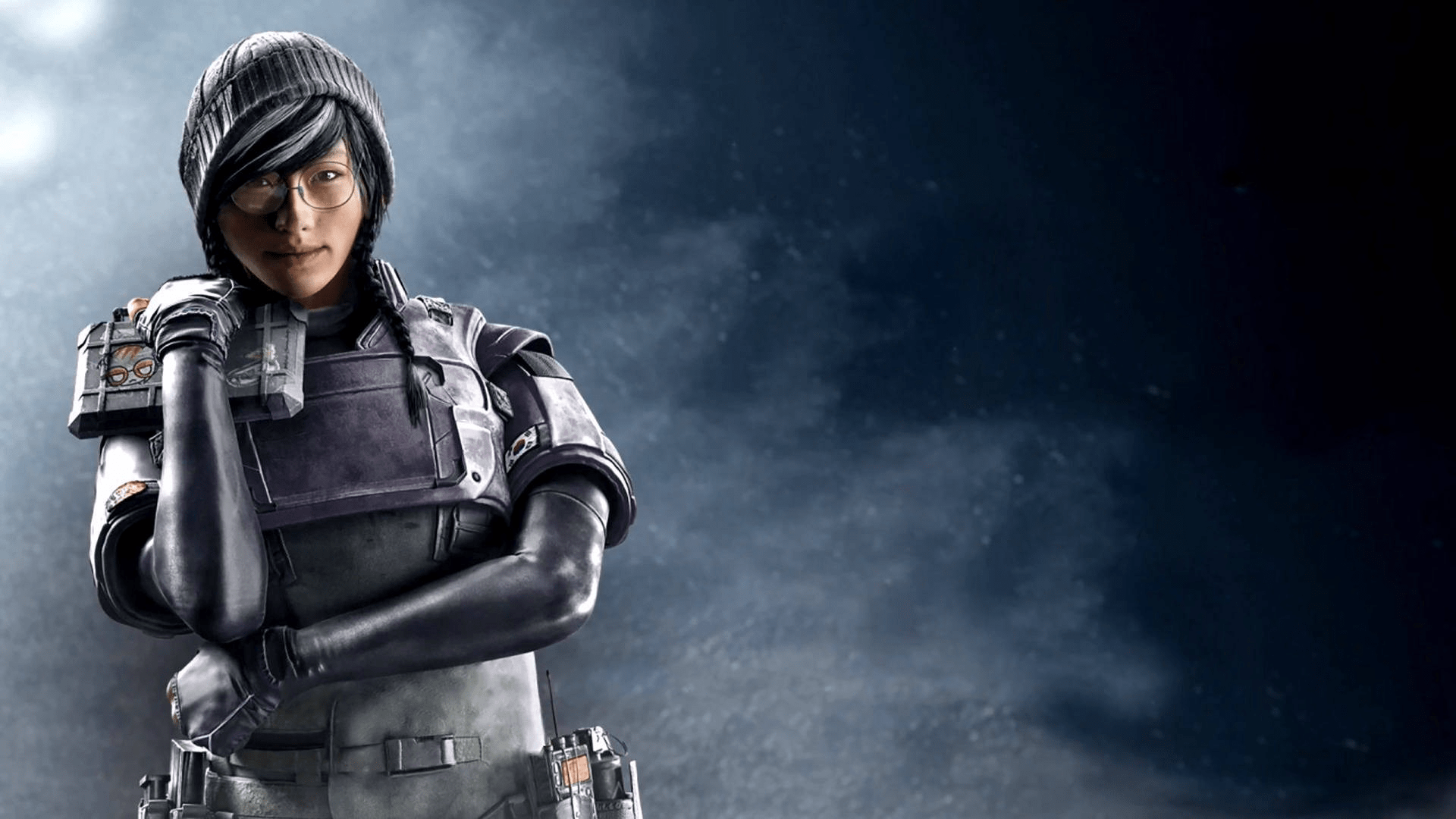 Dokkaebi is an attacker operator who stands out for her specific gadget, the Logic Bomb. When activated, the Logic Bomb causes all defenders' phones to ring loudly, disrupting their concentration and forcing them to disable the alarm by answering the call. This vulnerability leaves defenders exposed and vulnerable, making Dokkaebi a formidable support operator. Her ability to hack into defender cameras also provides valuable intel for her team, enhancing coordination and map control.
Dokkaebi's strong utility in disrupting defender positions and gathering information makes her a valuable asset in many situations. Furthermore, her loadout includes powerful primary weapons (Mk 14 EBR, BOSG.12.2) and secondaries (C75 Auto, GONNE-6, SMG-12) capable of dealing with enemies from any range and position.
#4 – Iana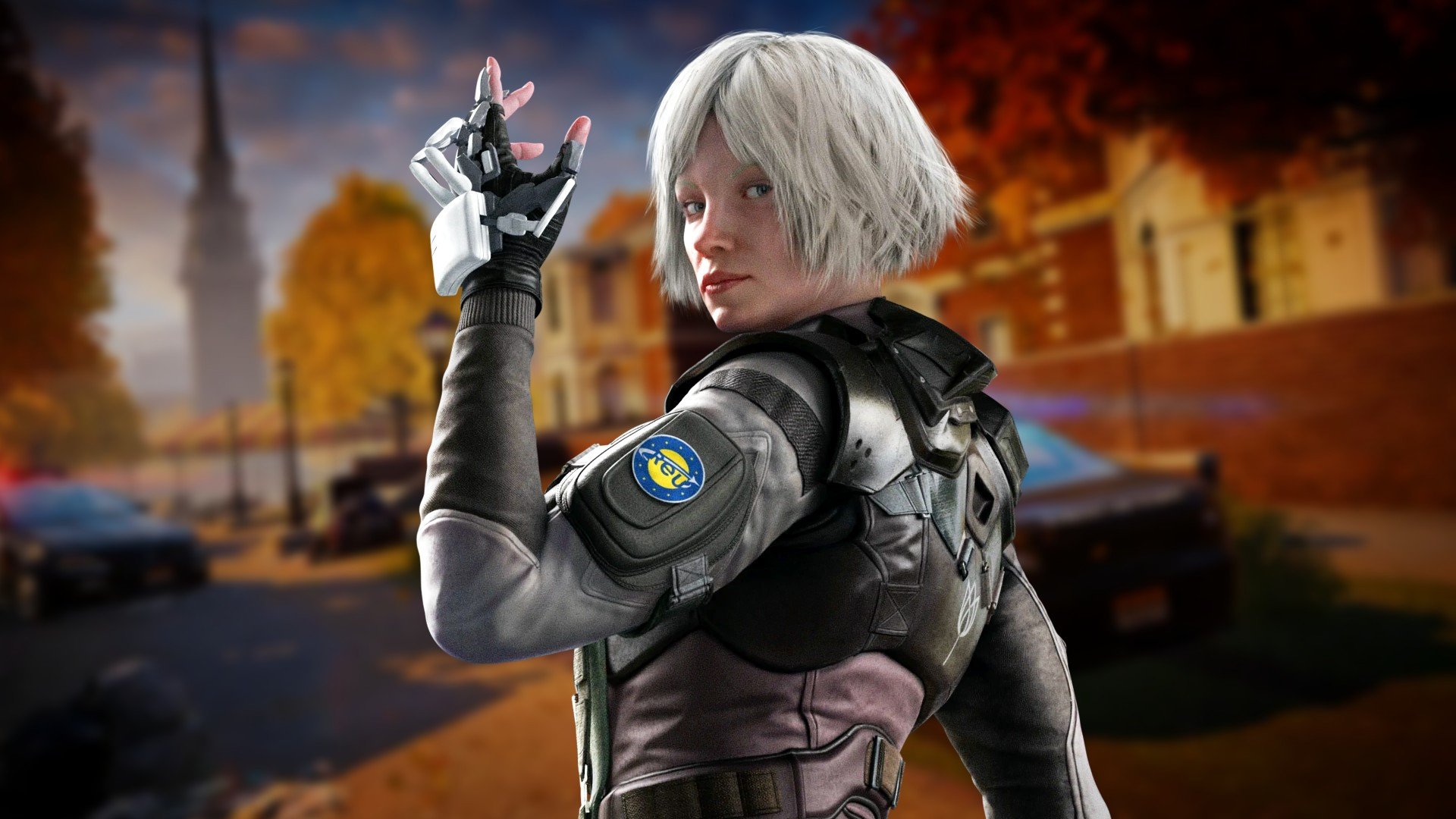 Iana is an attacker operator loved for her unique gadget, the Gemini Replicator. This holographic device creates a lifelike copy of Iana, which she can control remotely. The Gemini Replicator can scout ahead, gather information, and distract defenders, making it a versatile tool for intelligence gathering and confusing enemy positions.
What makes Iana special and strong is her ability to safely gather critical information without putting herself at risk, allowing her team to make more informed decisions and execute coordinated attacks. Her loadout consist of primary weapons (ARX200, G36C) and secondaries (Mk1 9mm), allowing you to face off against enemies from any distance. With a tactical approach in mind, Iana is the best Attacking operator R6 for those who enjoy tricking enemies and playing cunningly.
#5 – Ram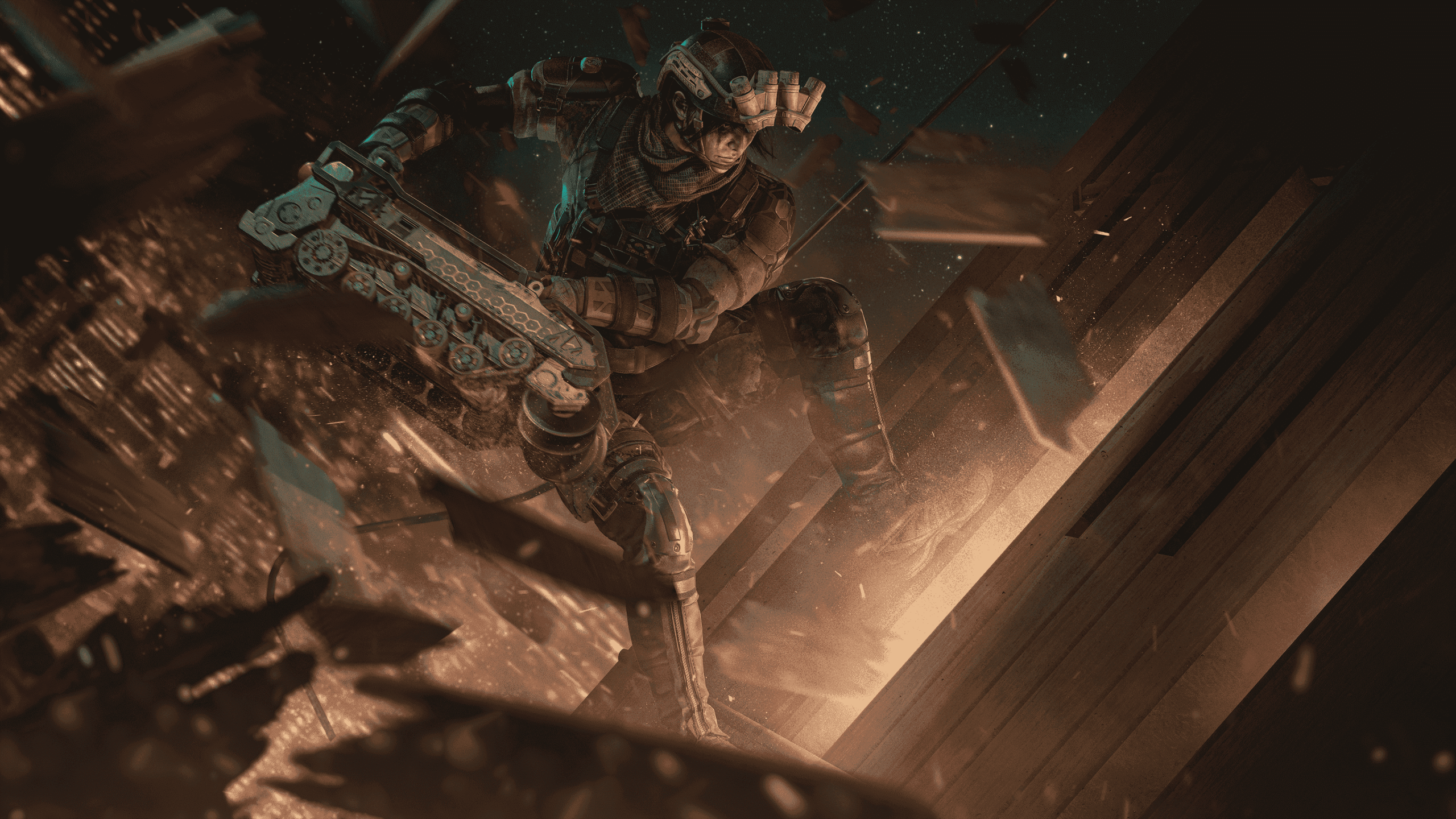 Ram is an attacker operator recognized for her BU-GI Auto-Breacher unique gadget. takes the form of an attacking drone with the unique ability to traverse and neutralize any device found in Rainbow Six Siege. When deployed on soft surfaces, this drone effectively demolishes wooden structures, akin to the actions of Sledge or Buck's tools.
The Bu-Gi's primary role is twofold: it excels at creating vertical openings and eliminating defensive gadgets. Ram's drones exhibit a remarkable resilience to gunfire and remain impervious to damage, unless defenders resort to employing explosive devices or targeting the vulnerable red charge located at the device's rear. When it comes to Ram's loadout options, you can go for R4-C or LMG-E for primaries and Mk1 9mm or ITA12S for secondaries.
Rainbow Six Siege Operator Tier List – 5 Best Defenders R6
Moving on, we would like to provide you with our list of the best Defenders in Rainbow Six Siege. In this part of the article, we will showcase the operators who excel at fortifying objectives, holding down areas, and thwarting attackers, giving you the edge in defensive gameplay strategies.
#1 – Azami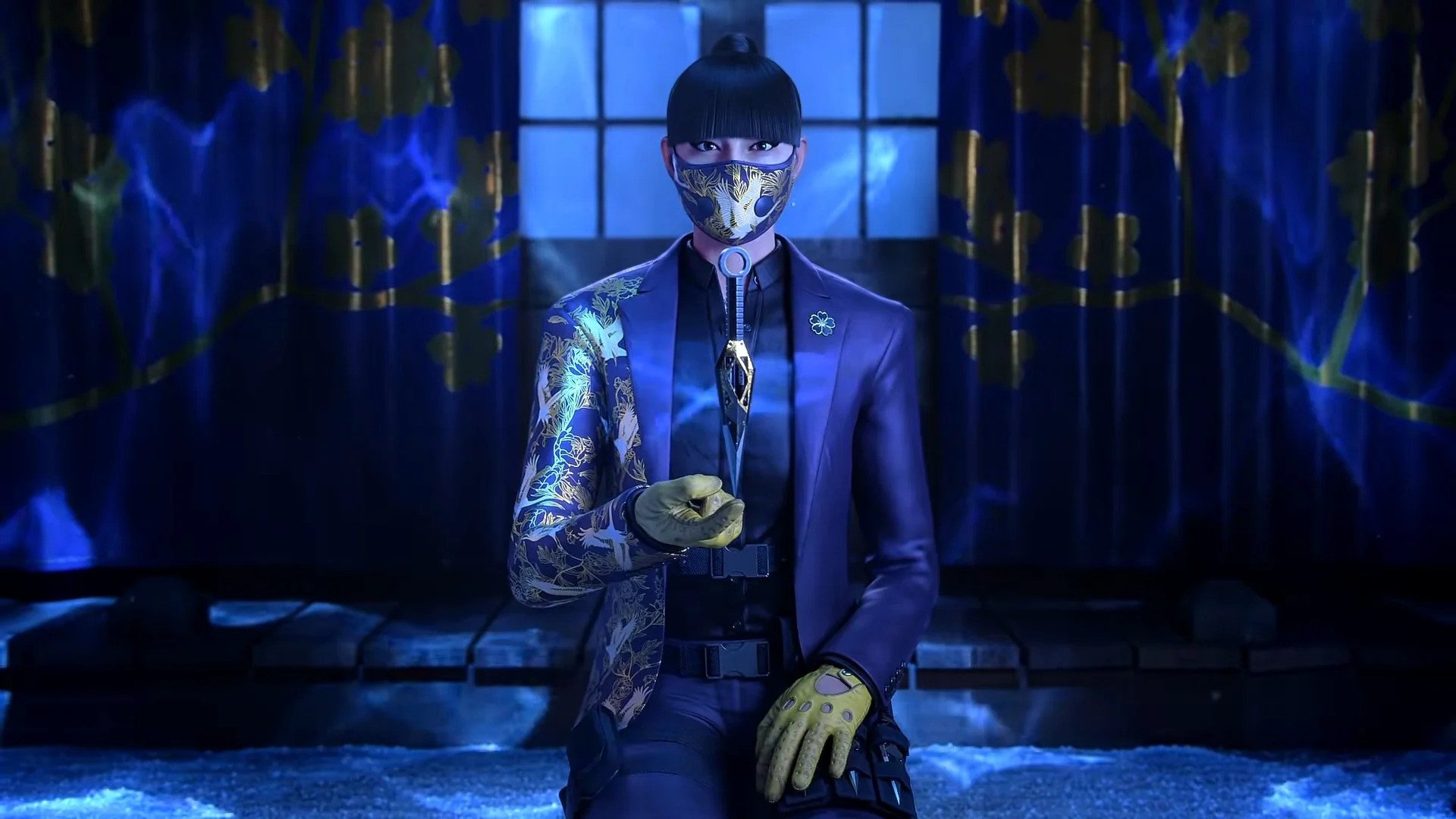 Azami is a defender operator famous for her Kiba Barrier specific ability. The latter represents a collection of kunai-inspired throwing knives that can convert into protective barriers. These knives, when hurled onto a surface, emit an expanding foam that solidifies into a bullet-resistant shield. These Kiba Barriers serve a dual purpose: they not only provide defensive cover for Defenders but can also obstruct entrances and breach points, effectively negating advantages for the Attackers.
Speaking of Azami's loadout, it consists of primaries (9x9VSN, ACS12) and secondaries (D50) mainly used for close-quarter encounters. Having such a versatile gadget makes Azami the best Rainbow Six Siege defender for players who enjoy tactical approach.
#2 – Fenrir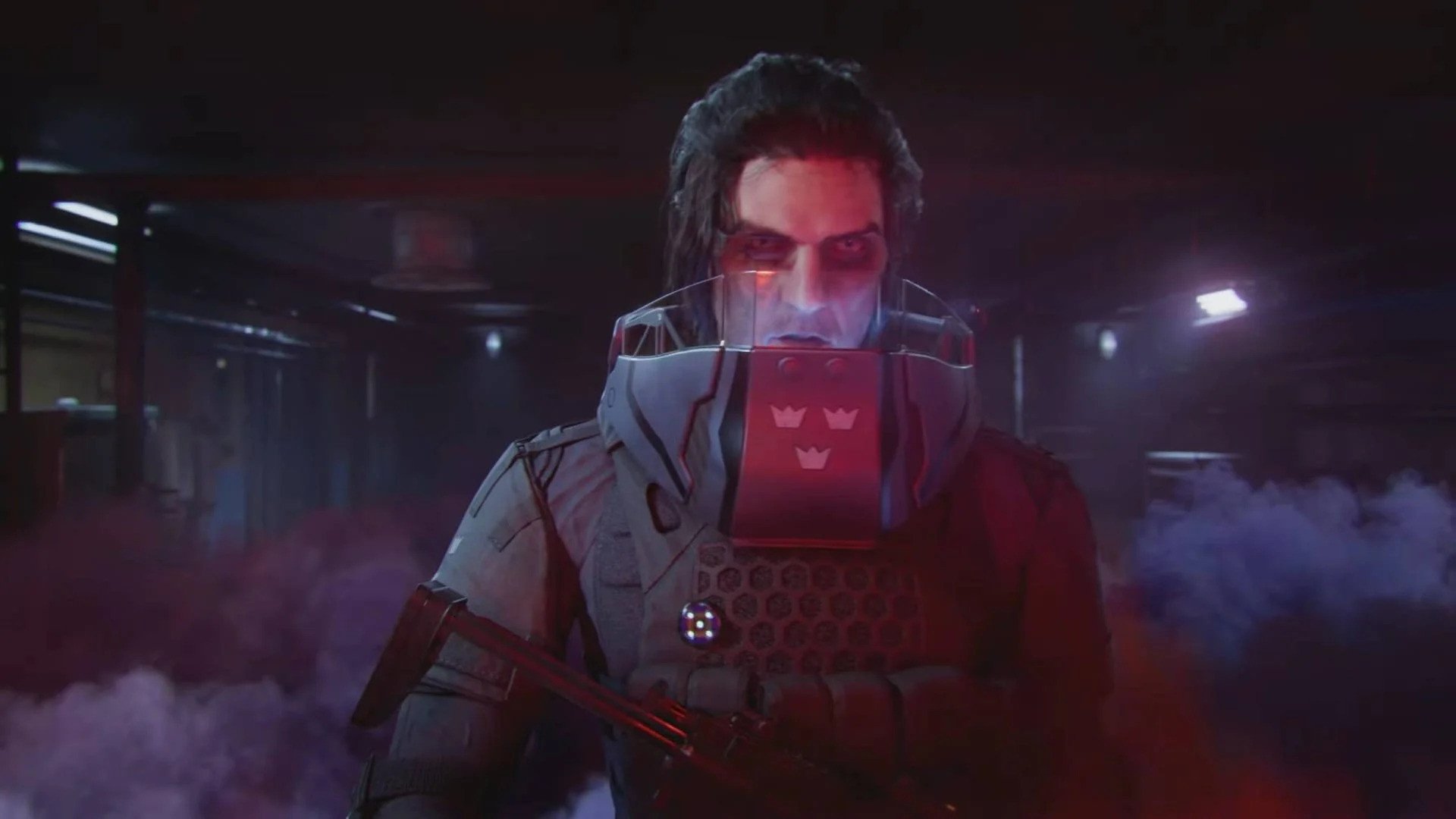 Fenrir is a defender operator recognized for his F-NATT Dread Mine unique gadget. The latter represents a throwable device that adheres to walls. In its dormant state, this mine boasts bulletproof properties and can be remotely triggered at Fenrir's discretion. Upon activation, the Dread Mine emits a fear-inducing gas cloud whenever an attacker enters its proximity.
This gas not only muffles sound but also obscures the vision of any operator caught within the cloud, rendering distant objects invisible and leaving them highly susceptible to enemy attacks. When it comes to Fenrir's loadout, he can use primaries like MP7 or SASG-12 with secondaries being Bailiff 410 or 5.7 USG at your choice.
#3 – Mira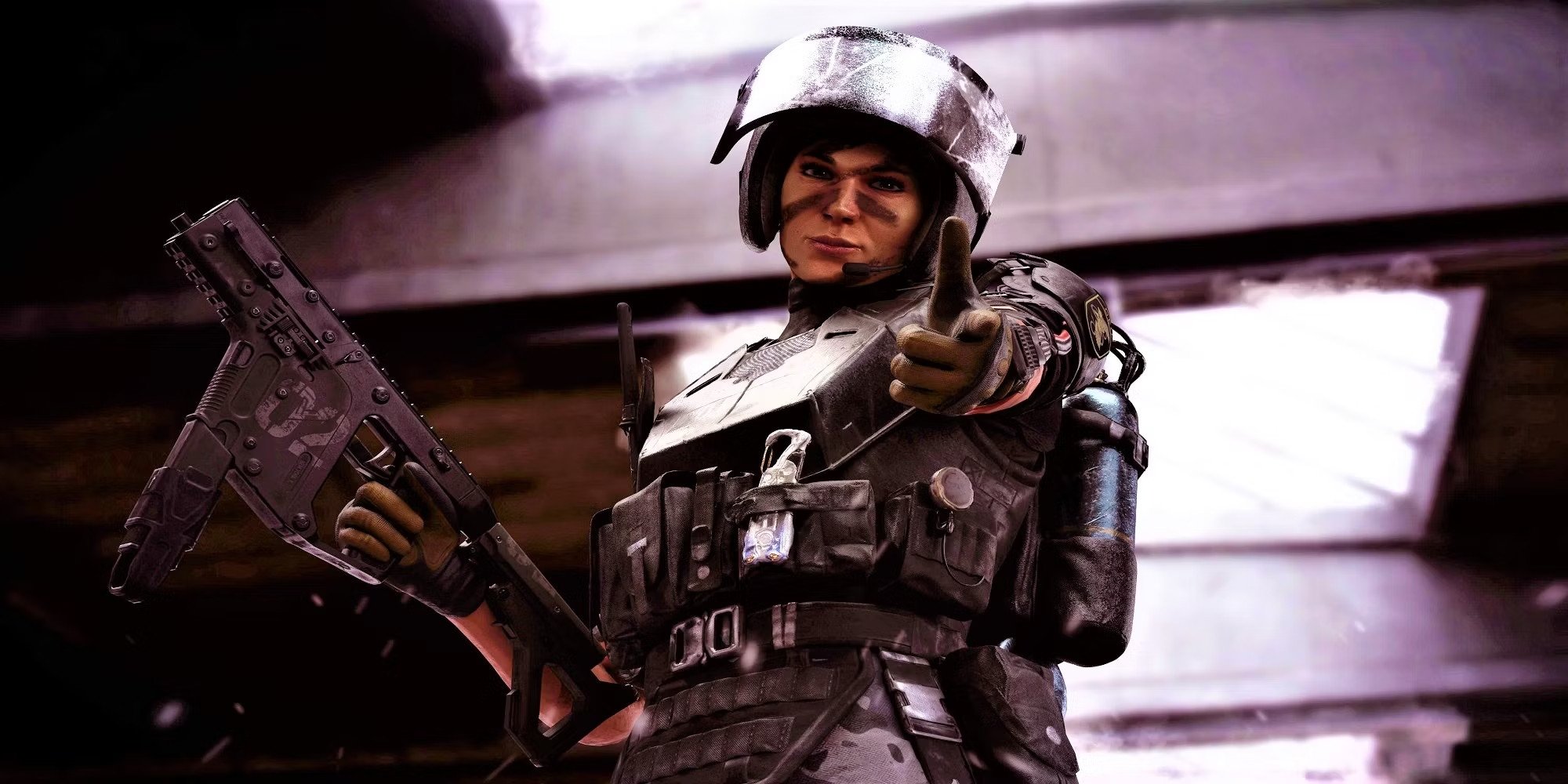 Mira is a defender operator known for her special ability called Black Mirror. This device is a one-way, bulletproof mirror that can be deployed on breakable or reinforced walls. It allows Mira and her team to see into adjacent rooms or areas, giving them a significant advantage in terms of intel and defense. Mira excels at creating secure and controlled sightlines, making her a formidable anchor operator.
What makes Mira special and strong is her ability to reshape the battlefield by denying attackers access to key areas while providing valuable information. The Black Mirror can be used creatively to disrupt enemy plans and secure objectives. Her loadout includes primaries (Vector .45 ACP, ITA12L) and secondaries (ITA12S, UPS40), allowing her to protect an objective from various ranges.
#4 – Smoke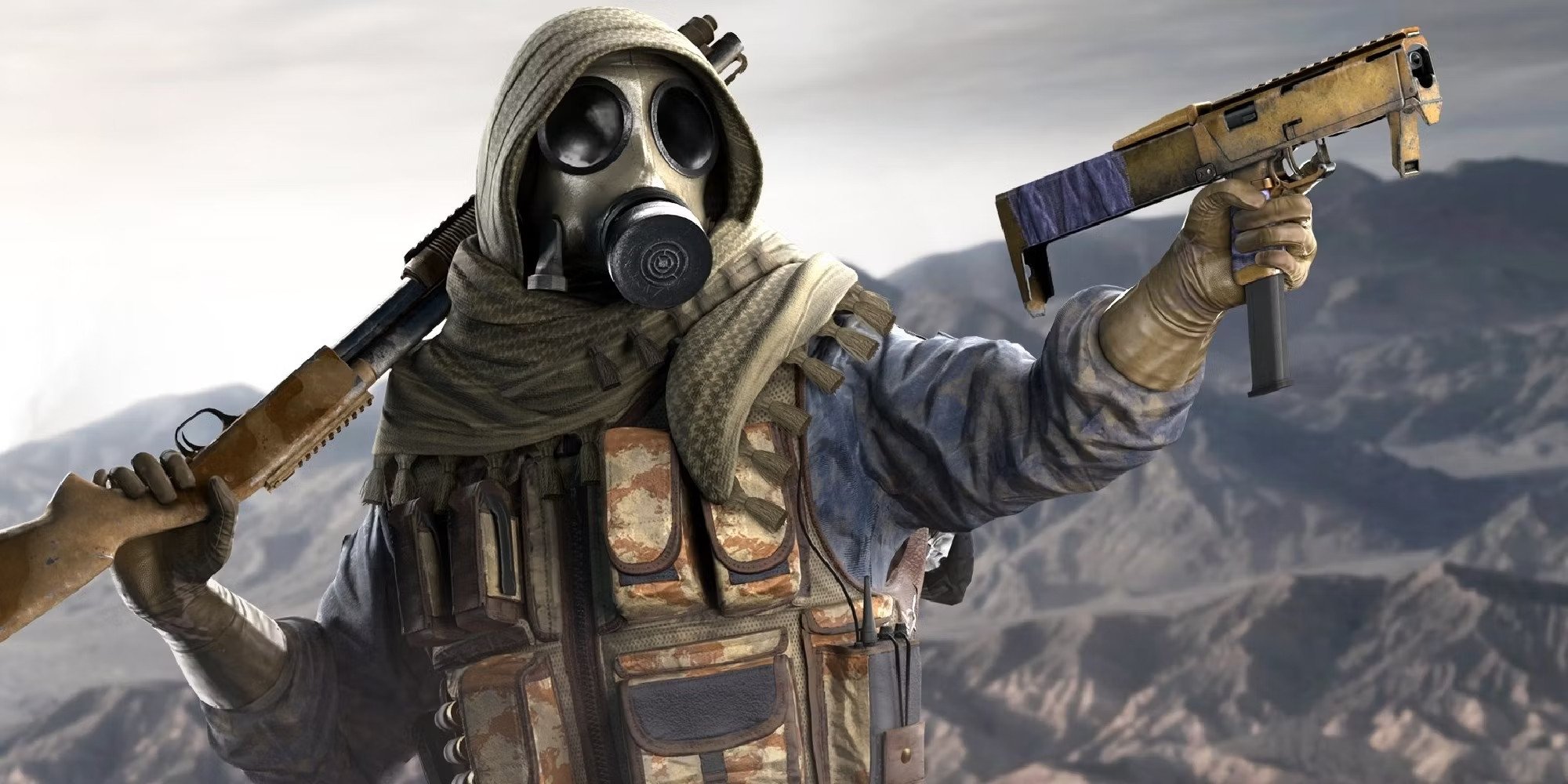 Smoke is a defender operator who stands out for his special ability, Remote Gas Grenade. His primary gadget allows him to deploy toxic gas canisters that release a deadly gas over time. These canisters are incredibly effective for area denial, making it difficult for attackers to push through chokepoints or secure objectives. What makes Smoke special and strong is his ability to slow down and disrupt enemy advances, forcing attackers to either wait out the gas or risk taking damage.
Smoke's versatility also lies in his secondary weapon, the SMG-11, which is a powerful machine pistol that can be used as a primary weapon in a pinch. This combination of area denial and strong weaponry makes Smoke a valuable asset to any defensive lineup. His ability to control the flow of the game and deny critical areas to attackers makes him one of the best defenders in Rainbow Six Siege throughout all the years the game exists.
#5 – Solis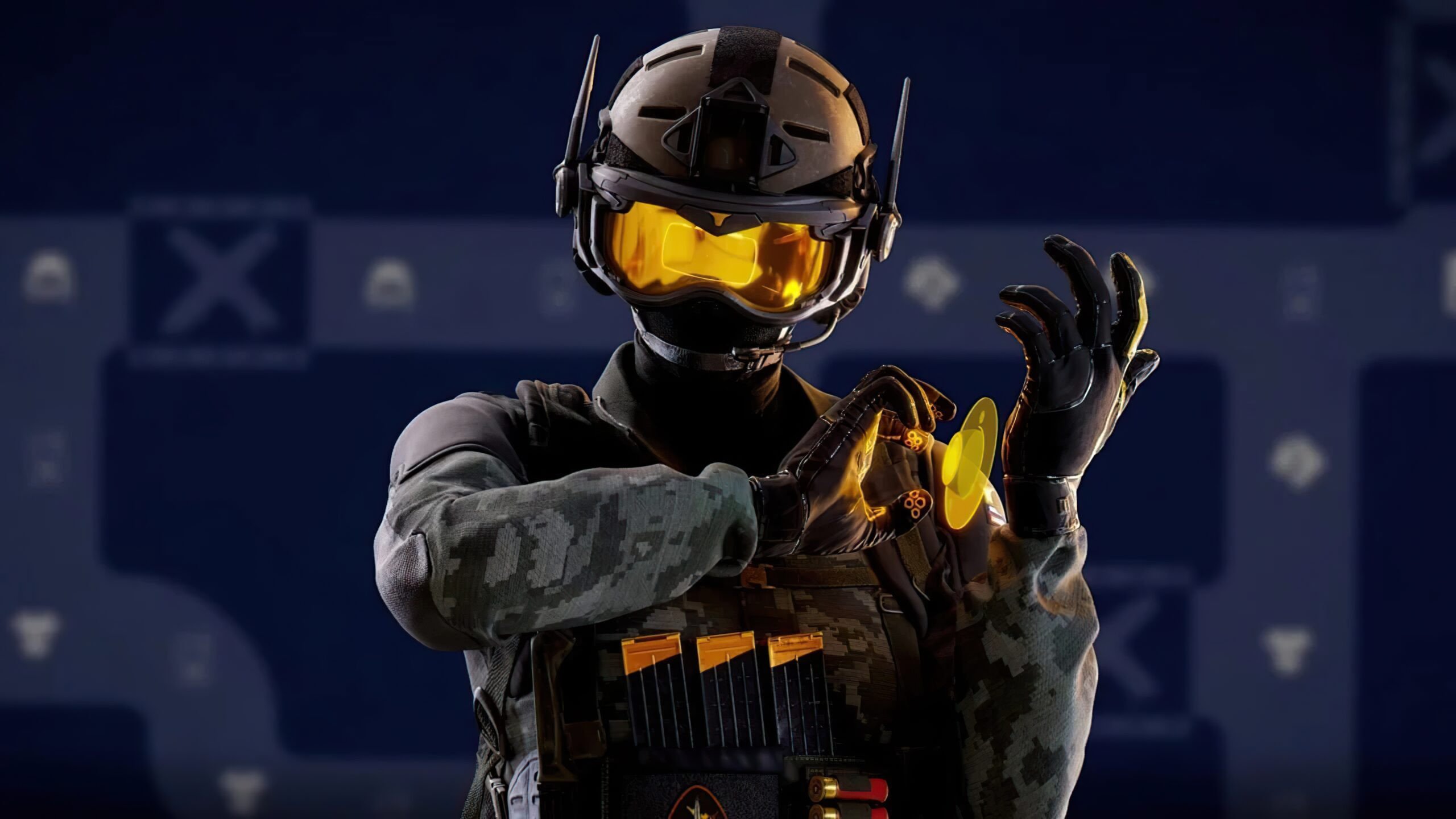 Solis is a defender operator specializing in enemy detection, thanks to her SPEC-IO Electro-Sensor helmet, allowing her to identify and ping electronic devices, whether they are equipped by operators or deployed gadgets. Solis' loadout includes close-quarters combat (CQC) weapons such as the P90 Submachine Gun and the SMG-11 Machine Pistol, making her an excellent choice for close-quarter Team Deathmatch scenarios.
Additionally, she has access to a Bulletproof Camera, mountable on various surfaces for surveillance purposes. However, it is important to note that this camera can be hacked or disabled, so wise placement is crucial. To add versatility to her kit, players can equip Impact Grenades, effective for breaching walls or floorboards with ease.