Welcome to our comprehensive Rainbow Six Siege Iana guide, where we will delve into the intricacies of playing this versatile operator in the ever-evolving world of R6 Siege. Iana, with her remarkable Gemini Replicator gadget, offers a unique and dynamic playstyle that can make a significant impact on your team's success.
In this guide, we will walk you through the fundamentals of Iana's ability, her strengths and weaknesses, essential strategies, loadout choices, and tips to maximize your effectiveness as this holographic infiltrator. By the time you have finished reading this article, you will know exactly how to play Iana R6 Siege, as we will cover all the mentioned-above aspects and even more.
Whether you are a seasoned player looking to refine your Iana skills or a newcomer eager to harness her power, this guide is your portal to mastering the art of playing Iana in Rainbow Six Siege. Let's dive into the world of holograms and outsmart your opponents with precision and strategy!
Before we get straight to the topic, let us share the best way to achieve the desired rank in R6 Siege. No matter if you are playing Iana or any other operator you like, the Champion rank is only a few clicks away from you. By choosing SkyCoach, you can Buy R6 Siege Rank Boost at the best market price and trust this job to our PROs. We guarantee the fastest completion time for any platform you are playing on.
IMPORTANT NOTE: At SkyCoach, you can also Buy R6 Siege Boost at the lowest prices and with the fastest delivery. You can make your first purchase even CHEAPER if you find our special PROMO CODE (highlighted in green) hidden in this article and get a 20% DISCOUNT.
Check out some of our most popular
Rainbow Six Siege Boosting

services below:
Who is Iana in Rainbow Six Siege
Iana is one of the operators introduced as part of the game's Operation Void Edge, which was released back in March 2020. Iana hails from the Netherlands and is part of the Attacker team. Her unique gadget is the Gemini Replicator, which allows her to project a lifelike holographic copy of herself into the game world.
Further in this article, we will explain how to use Iana ability while also providing clear examples where it can be useful. For now, you just need to know that this holographic replicator serves multiple purposes, including reconnaissance, deception, and distraction.
Iana can use her hologram to scout out areas, draw enemy fire, or even confuse opponents by making them believe the hologram is the real operator. This gadget adds a layer of versatility and tactical depth to her playstyle, making her a valuable asset to any attacking team.
Iana Pros & Cons
Being a super-balanced game, you can never find a too powerful operator in R6 Siege. Therefore, when people are asking the question of is Iana good in R6, we can only say she is strong enough for you to pay attention to her. At the same time, her ability can be relatively difficult to master for those who only begin playing.
Here is a list of Iana's Pros for you to keep in mind:
Easy Pinging & Deception.

Iana's Gemini Replicator allows her to scout out areas and gather critical information on enemy positions, gadgets, and traps without putting herself in harm's way. It can also deceive opponents by making them shoot at the holographic projection, revealing their positions;

Flexibility.

Iana's gadget provides her with a high degree of flexibility. She can use it to check corners, clear rooms, bait enemy defenders, or distract opponents, making her adaptable to various in-game situations;

Intel for the Team.

Sharing the information Iana gathers with her team can be invaluable. Her holographic scans can reveal hidden threats, allowing her team to make informed decisions and execute well-coordinated attacks.
Speaking of Iana's Cons, they look as follows:
Skill-Dependent.

Playing Iana effectively requires a good understanding of map knowledge, timing, and the ability to read opponents. Newer players might struggle to get the most out of her gadget;

Vulnerable to Electronic Gadgets.

The holographic projection can be destroyed by electronic gadgets such as

Bandit's Shock Wire

or

Mute's Signal Disruptor,

leaving Iana without this valuable tool until the cooldown period is over;

Limited Offensive Capabilities.

While her gadget is versatile, Iana's primary role is intelligence gathering, and she lacks the offensive firepower of some other attackers. Her gadget does not directly deal damage, so she relies on her team to capitalize on the information she provides.

BLOG20
Iana's strengths lie in her ability to outsmart opponents through information warfare and adapt to different scenarios, but her effectiveness greatly depends on the player's skill and teamwork.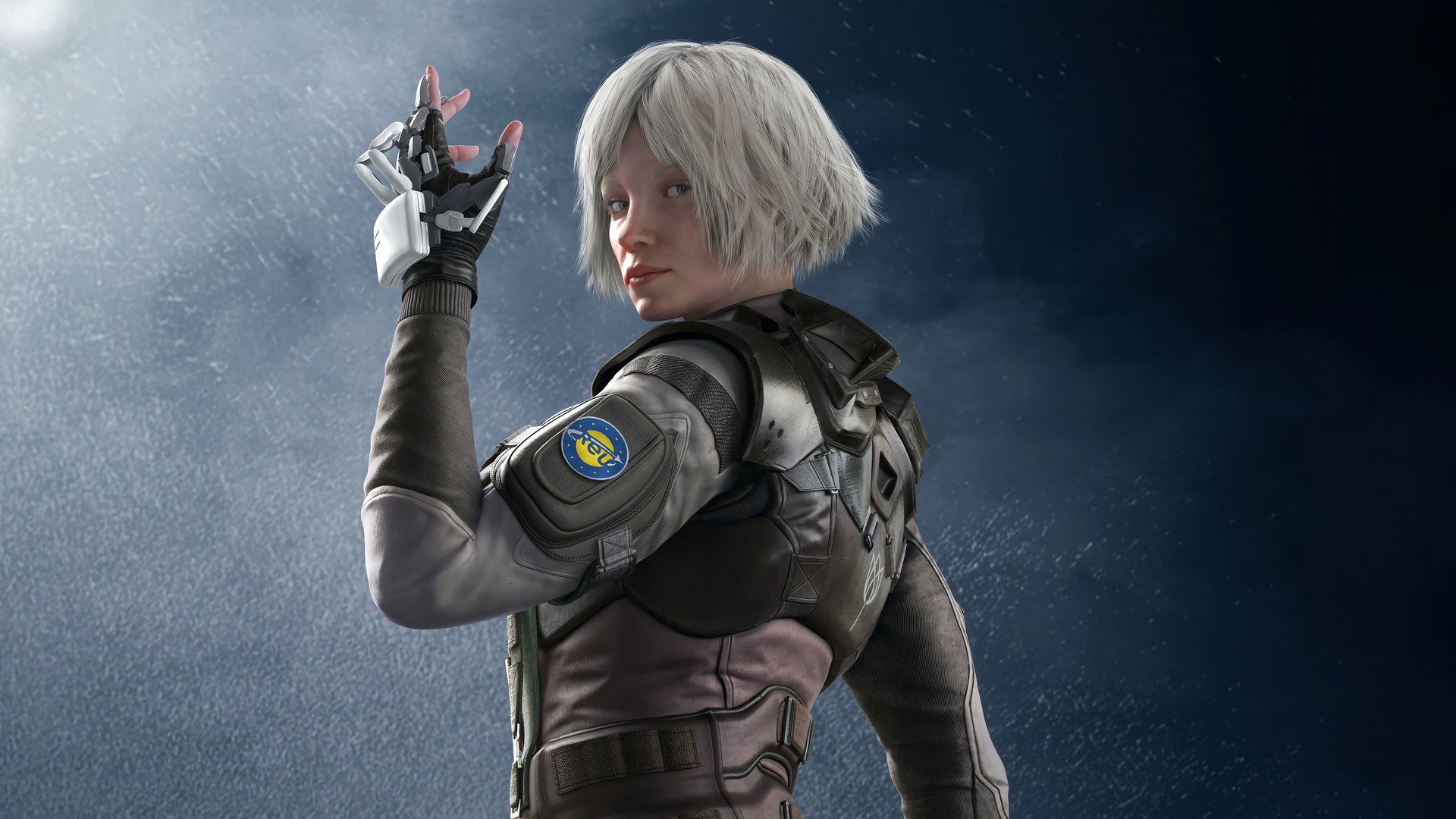 Iana Loadout Guide
To begin with, Iana loadout depends on your playstyle and preferences. Her ARX200 is a strong choice for those who favor higher damage, while the G36C offers a larger magazine and faster fire rate. Experiment with attachments and gadgets to find the combination that best suits your style and the needs of your team.
With both guns at your disposal being powerful, it is particularly difficult to define what is the best weapon for Iana since the final choice depends on your own preference and playstyle. In fact, there are not that many operators in the game that can boast such strong firearms like this one. Therefore, you can try to play with both alternatives to see what suits you better.
However, when players are asking what gun should I use for Iana, we recommend they opt for G36C just because of the larger ammo size. This can often be a decisive factor when rushing a group of enemies or trying to catch someone off guard prefiring.
Here is the best Iana loadout R6 Siege, which works especially well for entry fragging:
| | | | | |
| --- | --- | --- | --- | --- |
| Gun Slot | Weapon | Barrel | Grip | Scope |
| Primary Weapon | G36C | Compensator | Angled Grip | Holo |
| Secondary Weapon | MK1 | Muzzle Brake | N/A | N/A |
As for R6 Siege Iana utility slot, we highly recommend that you go for Frag Grenades. Why? This is a perfect way not only to kill a camping defender but also to destroy other operators' gadgets and break their defense.
While a lot of players consider Iana to be a great supportive operator due to her unique gadget, we are not going to include another type of build in our loadout guide Iana R6 Siege here since this is not her primary role. After testing this operator in action, we can safely claim that she is only good for entry fragging due to a set of aggressive weapons and utilities.
How to Use Iana Gadget R6 Siege
Mechanically, Iana's gadget is extremely easy to use, as it works in a straightforward way. You just summon a holographic projection that mimics your appearance and you take control of it, leaving your main character vulnerable during this time.
The biggest difficulty here is how masterfully you play Iana to find perfect situations to use your gadget. The more you play this character, the more opportunities you will see throughout a match. In the long run, the number of appliances of her ability is practically endless and everything comes down to your vision of the game.
Here is a simple example of how to use Iana gadget in Rainbow Six Siege:
Imagine you are playing on the map Consulate, and the objective is in the basement garage. You suspect that the enemy has deployed Pulse, a defender with a cardiac sensor, in the server room to detect attackers coming from the garage.
Deploy the

Gemini Replicator

in the garage entrance area;
Use the holographic Iana to cautiously approach the garage.

Pulse,

who relies on his cardiac sensor to detect attackers through walls, may see the hologram and start tracking it;
While Pulse is focused on the hologram, your teammates can breach the garage and eliminate him, as his attention is diverted;
Additionally, the holographic Iana may bait out enemy defenders hiding in the garage, allowing your team to clear the area more safely.
The most important thing to remember when you wonder how to use Iana ability in R6 Siege is to cooperate with your team, especially if you are not 100% sure of your main's character safety. It may often lead to your death just because you summoned a copy too early or in the wrong place.
Best Counters to Iana Rainbow Six Siege
There are not that many operators who can effectively counter Iana since her gadget is too versatile and can be used in a large number of in-game situations. However, we have prepared a list of the three best counters to Iana below:
Mute

– His Signal Disruptor can jam Iana's Gemini Replicator, preventing her from deploying or controlling her holographic projection. This means that her gadget will be rendered ineffective when she's within range of Mute's jammers. To counter Iana, Mute players should strategically place their

Signal Disruptor

in key locations to disrupt her reconnaissance and deceptive tactics;

Bandit

– This operator can electrify reinforced walls and hatches, and this charge can also destroy Iana's Gemini Replicator if it comes into contact with it. Bandit tricking, a technique where Bandit electrifies walls just as

Thermite

or

Hibana

attempts to breach them, can be used to destroy the gadget. When Bandit hears the holographic Iana deploying her device, he can quickly interact with his batteries to counter her;

Vigil

– This is a roaming defender whose ability, the

ERC-7 Cloak,

allows him to become invisible to drones and other electronic gadgets, including Iana's holographic device. If Vigil is nearby when Iana deploys her Gemini Replicator, he can remain hidden from the hologram and the attacking team's drones, making it harder for Iana to gather information or deceive defenders.
Best Iana Skins in Rainbow Six Siege
This section of our guide is devoted to Rainbow Six Siege Iana skins we consider to be the most attractive and cool looking. Despite being released quite long ago, they still attract players' attention, and we highly recommend that you buy them if you love playing this operator.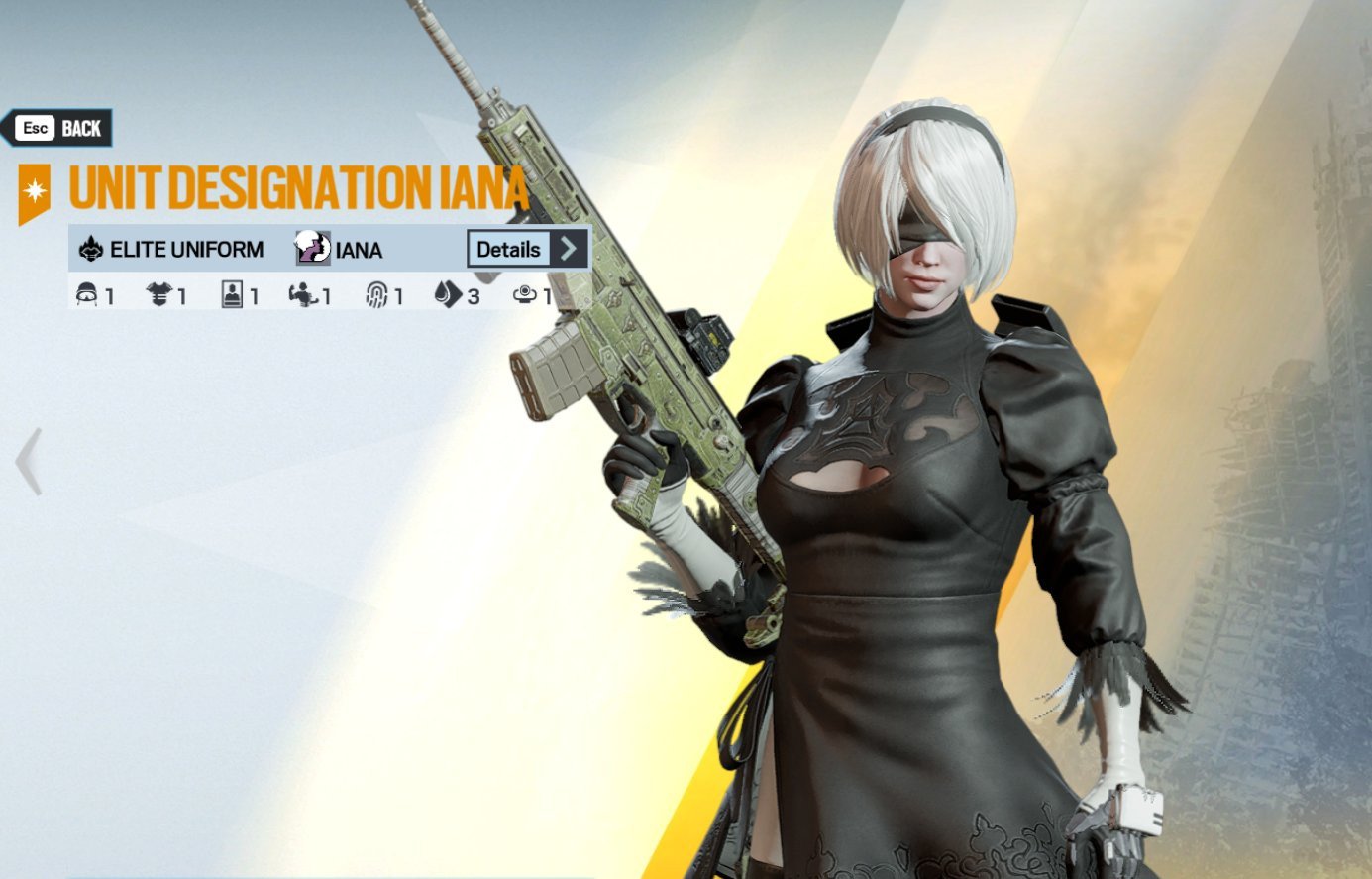 This is arguably one of the best Iana skins in Rainbow Six Siege you can currently find out there. It presents this operator in a completely new way, with a bit of mystery coming as well. She has her eyes covered and the hairstyle looks different too. You can acquire this skin for 2,100 R6 Credits.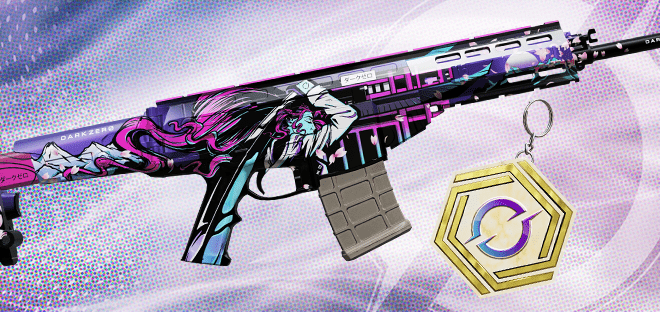 If you are playing with ARX200, you will definitely enjoy this skin for the weapon. It combines purple, pink, white, and black colors making this gun both colorful yet mysteriously attractive.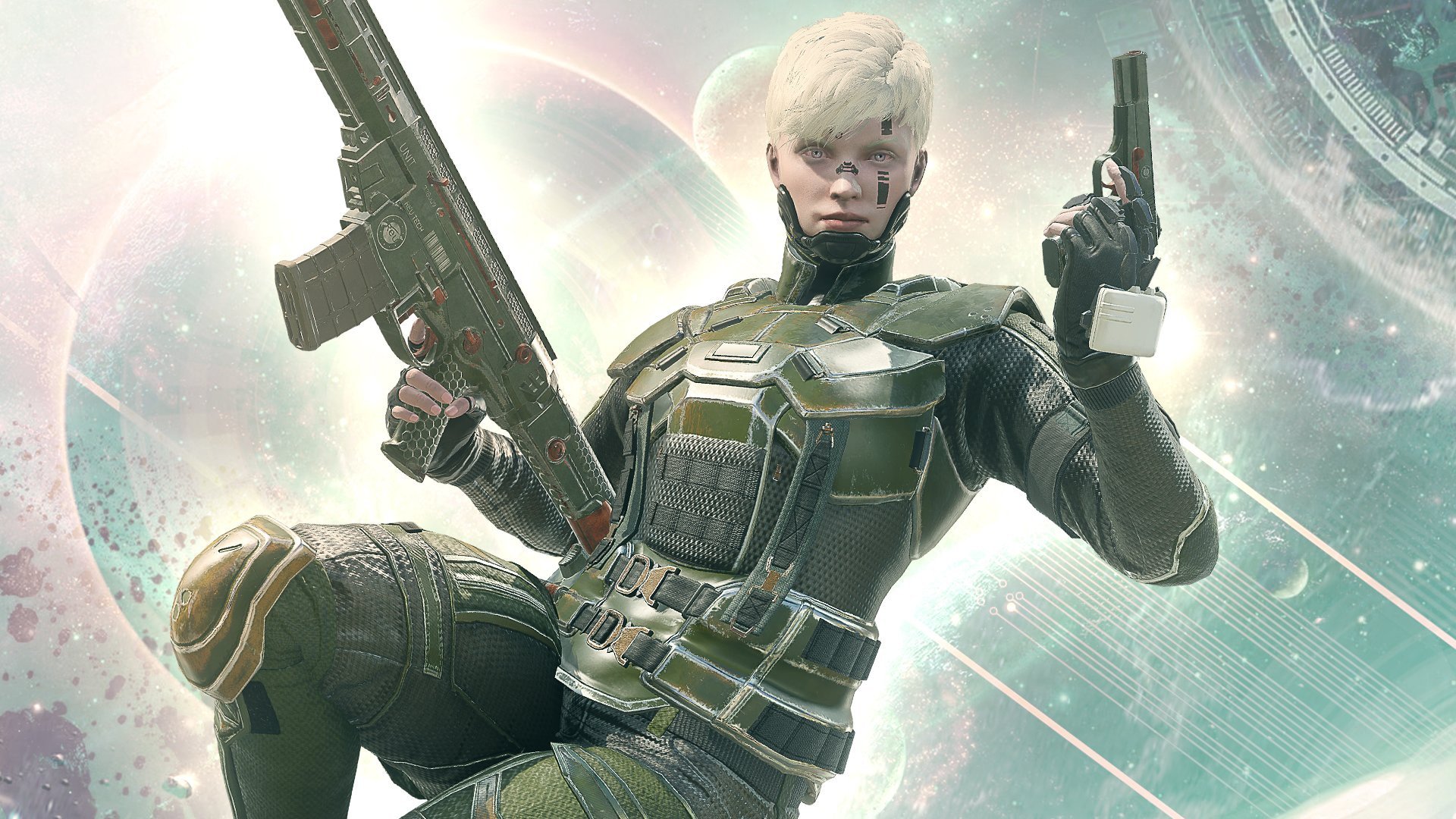 This skin offers a futuristic and space-themed design, as well as completely changing the operator's look. The most important thing here is Iana's hairstyle, as it becomes much shorter compared to her original or other skins.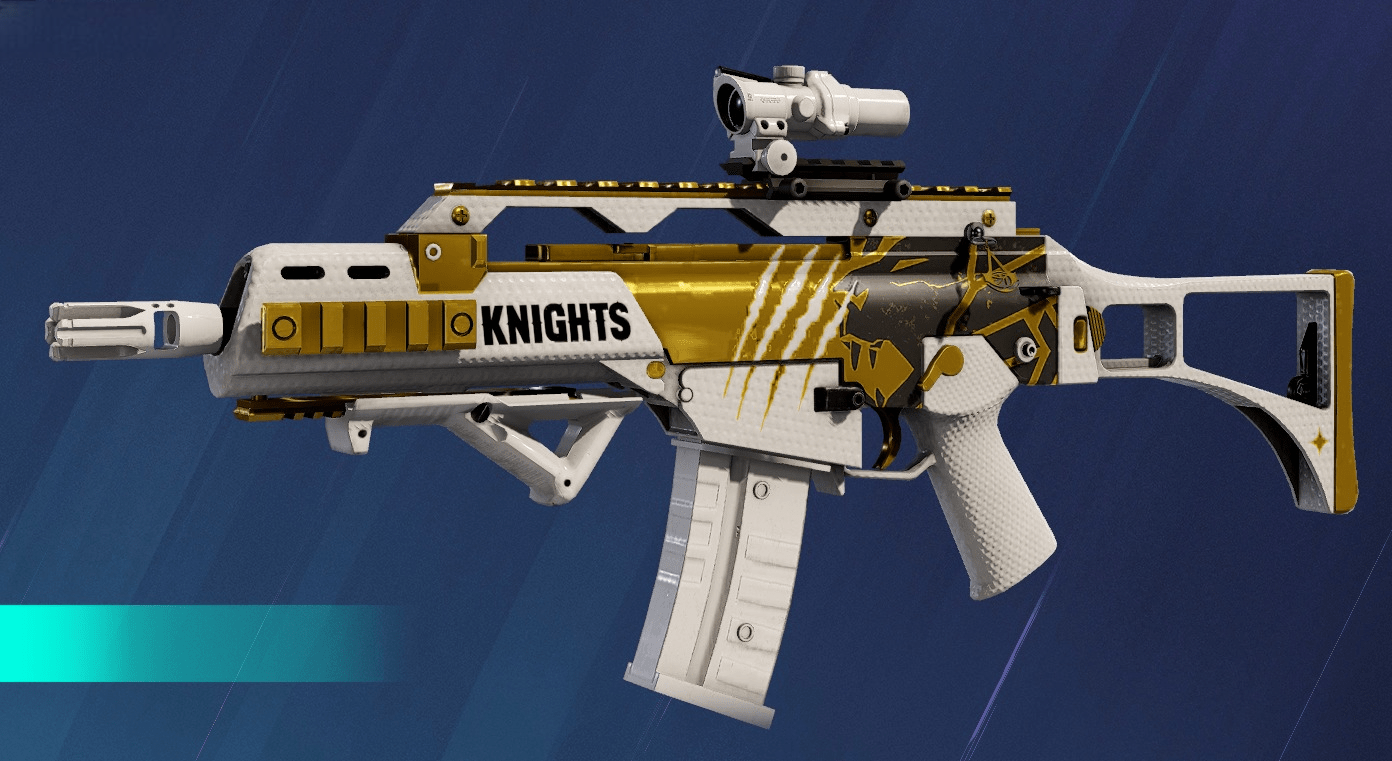 Introducing another R6 Share skin, this one tailored for the G36C. With a captivating blend of white, gold, and deep hues, this skin stands out as one of the most striking designs available for this weapon.
Rainbow Six Siege Iana Tips & Tricks
As our guide draws to an end, we would like to share the most essential Rainbow Six Siege Iana tips and tricks to ensure you master this operator quicker and understand its strong sides best from the very first moment you pick her.
| | |
| --- | --- |
| Effective Reconnaissance | Use Iana's holographic Gemini Replicator to safely scout areas for enemy defenders, traps, and gadgets. By doing so, you can provide valuable information to your team, which is essential for planning and executing successful attacks. Remember to communicate the gathered intel with your teammates to enhance your team's coordination. |
| Deception & Baiting | Deploy your hologram to deceive and bait enemy defenders. Make it appear as if the hologram is pushing an objective or clearing a room. This can force opponents to reveal their positions by shooting at the hologram, giving your team an advantage. Be mindful of your timing and positioning to maximize the baiting effect. |
| Team Synergy | Iana's abilities work best when combined with those of her teammates. For example, coordinate with hard breachers like Thermite or Hibana to breach reinforced walls while using the hologram to distract and confuse defenders. Combining Iana's intel-gathering with the right operator abilities can be a game-changer for your team. |
Conclusion
To conclude our Rainbow Six Siege Iana guide, we have explored the diverse skills and strategies needed to become a proficient operator with Iana. Her unique Gemini Replicator gadget offers an array of opportunities for reconnaissance, deception, and teamwork, allowing players to engage in the art of subterfuge and intelligence gathering.
By mastering the tips, tricks, and loadout suggestions provided in this guide, you will be well-prepared to contribute effectively to your team's success as you navigate the ever-evolving world of R6 Siege. Whether you are a seasoned operator or just embarking on your Rainbow Six journey, Iana's holographic prowess opens up a realm of possibilities to outsmart your opponents and secure victory on the battlefield. Good luck and enjoy your adventures with Iana!
F.A.Q.
Is Iana good in Rainbow Six Siege?
Iana is considered a strong operator in Rainbow Six Siege due to her versatile gadget that excels at information gathering and deception, making her a valuable asset when used effectively.
What is the best gun for Iana R6?
The best gun for Iana in Rainbow Six Siege depends on personal preference, but many players favor G36C for its larger ammo size.
How do Iana footsteps work?
Having a Health Rating of 2, Iana produces pretty loud footsteps when running around.
How do I stop being pinged by Iana?
The only way you can use is to kill Iana's hologram once you encounter it before she pings you. Since it only takes one bullet to do so, it should never be a problem.
How do you get Iana in Rainbow Six Siege?
To unlock Iana, you can spend 10,000 Renown or 240 R6 Credits.
What does Iana do in Rainbow Six Siege?
Iana is an Attacker operator in Rainbow Six Siege who uses a holographic gadget called the Gemini Replicator, which she can deploy to gather information, deceive opponents, and scout areas without putting herself at risk.
How do you do the Iana trick?
The most widespread trick every Iana player must know is that you can cancel your Gemini Replicator ability right before you start controlling a hologram. By doing so, you still produce the corresponding sound, which can make your opponents think you stand still controlling your hologram.
What is the best weapon for Iana?
Most players opt for G36C due to a larger ammo size since it lets you rush enemies more confidently.