Brave heroes, are you looking for a completely new way to test your skills? Then, welcome to our ultimate WoW Classic Hardcore guide, where this exhilarating challenge is described in detail. In this article, we will delve into the world of Hardcore mode, where the stakes are high, and every decision matters. Discover the rules that set this game mode apart, explore the best classes that thrive in this unforgiving environment, and unravel expert Classic Hardcore WoW tips and tricks for efficient leveling that will help you survive while you are making it to level 60.
Whether you are a seasoned WoW veteran or a newcomer seeking a heart-pounding adventure, this guide will equip you with the knowledge and strategies needed to conquer Azeroth in Hardcore mode like never before. Are you ready to embrace the challenge and embark on an unforgettable journey? Let's dive in!
IMPORTANT NOTE: At SkyCoach, you can also Buy WoW Hardcore Boost at the lowest prices and with the fastest delivery. You can make your first purchase even CHEAPER if you find our special PROMO CODE (highlighted in green) hidden in this article and get a 20% DISCOUNT.
Check out some of our most popular
WoW Hardcore Carry services

below:
WoW Classic Hardcore Rules Explained
Do you know what makes WoW Classic HC mode so special? Of course, we are talking about its set of rules that make your gaming experience more challenging and thrilling. The rules we are going to describe in this part of the guide are a bit different from what you have seen in the Classic Hardcore mode made by the community. The devs have changed them slightly to make them more noob friendly but they are still aimed to bring an extremely challenging gaming experience.
If you are completely new to this mode, let us tell you more about what WoW Classic HC rules are present in the game.


The main idea of this mode revolves around this rule. When playing on Hardcore realms, you only have one life. If you die, no matter what the reason is, you cannot resurrect and keep playing the same character. Skills like Reincarnation or Soulstone will not work as intended as well.
If you die, you can keep wandering around as a ghost to chat with your friends, for example. However, there is another opportunity to save the character you have invested so much time in. The devs have added the Free Character Move feature, allowing you to move your dead character to a non-Hardcore Classic realm. Though, do keep in mind that you cannot move it back to the Hardcore realm again.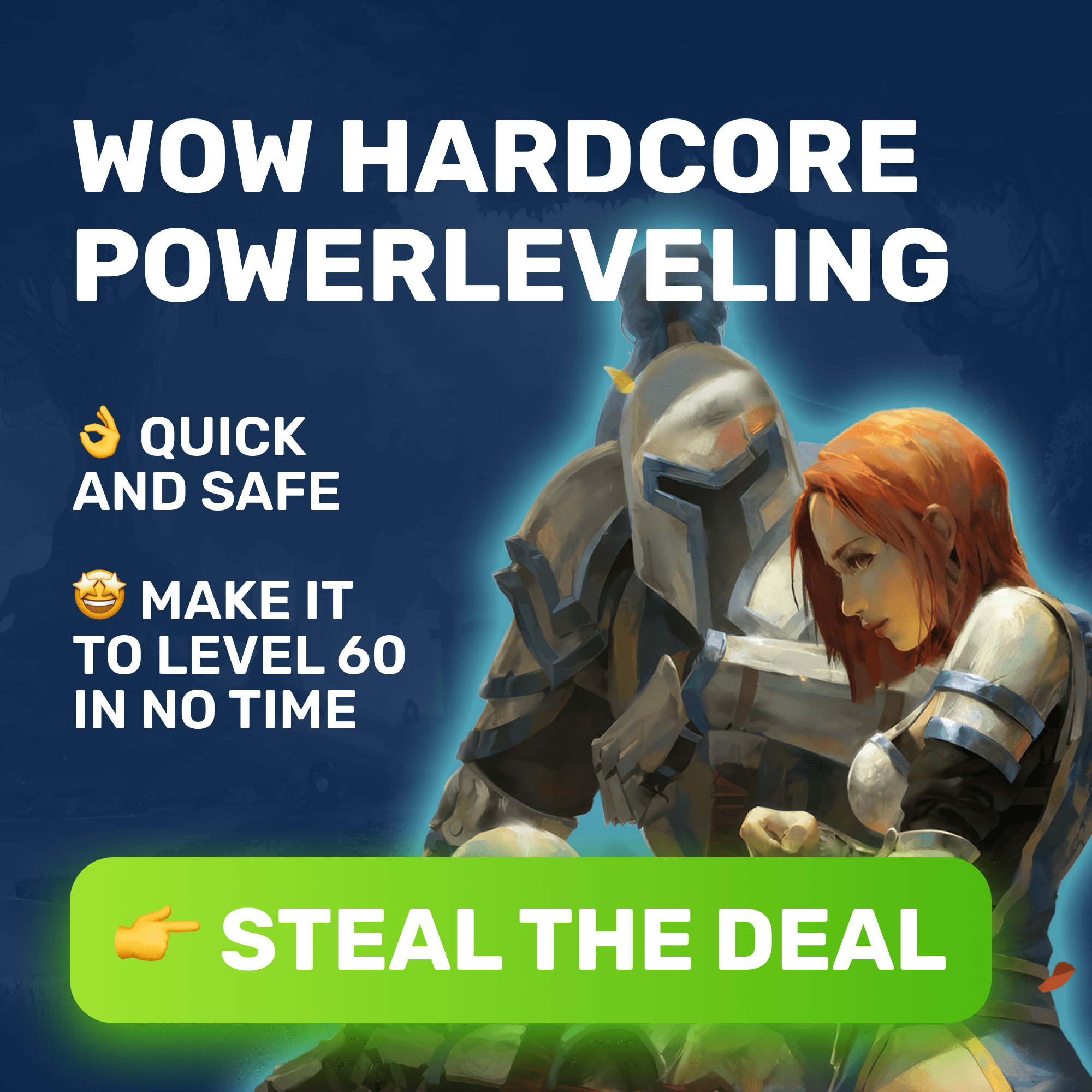 Tired of starting from scratch over and over again? Wish to enjoy the endgame content or simply have no time to level up yourself? We have you covered! By ordering our WoW Hardcore Powerleveling service, you can trust this routine job to our professional players. They will gladly boost your character all the way up to level 60 in no time. We offer fair prices and guarantee the fastest completion time! Do not waste a second, click the banner above and skip the boring grind.


Modifications to PvP Mechanics


When it comes to the PvP aspect, WoW Classic HC gameplay will look completely different as well. To put it shortly, Hardcore realms are strictly PvE oriented. You can no longer attack players of another faction nor you cannot be attacked by them. This rule works in Contested Zones as well. Quests like The Missing Diplomat or The Attack! Will no longer flag you for PvP. Moreover, quests where you must die (e.g. Shadowforge Key Quest) will work in a new way as well.
Do you like to participate in Battlegrounds? Forget about this feature if you are going to play the HC mode. However, you will still have an opportunity to queue for pre-made Wargames against other players yet you will not receive any Reputation or Honor awards. So, risking your life is not worth it at all. BLOG20
Nonetheless, there is still little space for PvP enjoyers. For example, you can type /pvp in the chat to make this feature work again. On top of that, you can use the /makgora command to call out a chosen person for Duel to the Death. The rules here work in a straightforward way. If you lose a duel – you lose a character forever. If you claim a victory, you will gain one stack of the String of Ears buff. The latter shows how many duels you have won.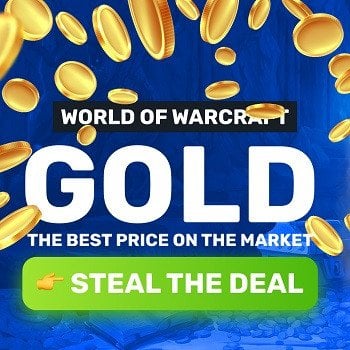 Updates to PvE Experience


Since playing Classic HC mode is more about fighting mobs and completing other PvE activities, the devs have tried their best to balance this part of the content. The main goal was to make it as fair as possible to prevent accidental or unintended deaths. Otherwise, many players will come claiming to resurrect their beloved character for this and that reason.
To begin with, you will have access to the Auction and Post like always. You can also group up to complete quests or fight tougher enemies together. Speaking of one of the most favorite parts of the game, dungeons are going to work in a completely different way. First of all, you can only clear out every dungeon only once per day. Some players agree that it is a good way of getting rid of unnecessary grind. At the same time, others are sure that there should be no restrictions like that and the devs should let people do a dungeon they like as many times as they want.
However, there will be no dungeon cap once you reach level 60. At this point, you will not be able to participate in a dungeon run with players lower than level 60. This measure has been implemented to prevent powerleveling and make the gaming process fairer. On top of that, you will gain much less XP from mobs if you are in a party with higher-level players.
Also, you cannot escape impending death by using the "Bubble Hearth" feature when playing as a Paladin. In other words, you cannot use your Hearthstone item while experiencing any of the following buffs:
Sometimes, accepting death is the best thing you can do. But you do not need to worry about it, as you will learn a lesson and can start playing a new character with the knowledge you now can apply to avoid situations like that.


Of course, the developers understand that a certain group of players will do everything they can to prevent other people from having fun when playing WoW Classic Hardcore. In the original version of the game, this can be done in many ways. However, you do not want to lose your single life and begin from scratch just because a griefer wants to spoil your gaming experience.
One of the biggest changes concerning this aspect is the fact certain mobs cannot be kited from higher-level zones to lower-level ones. So, you will no longer see a picture of low-lvl players dying in major towns just because someone has brought a pack of Elites there.
The devs will also punish those who intentionally die during a raid or dungeon. The same goes for kiting quest mobs far away from their original spawn spots to prevent them from being killed. Remember, you are going to play the WoW Classic HC official version and the devs will do their best to keep a close eye on griefing behavior. The worst punishment you can face is permanent account closure.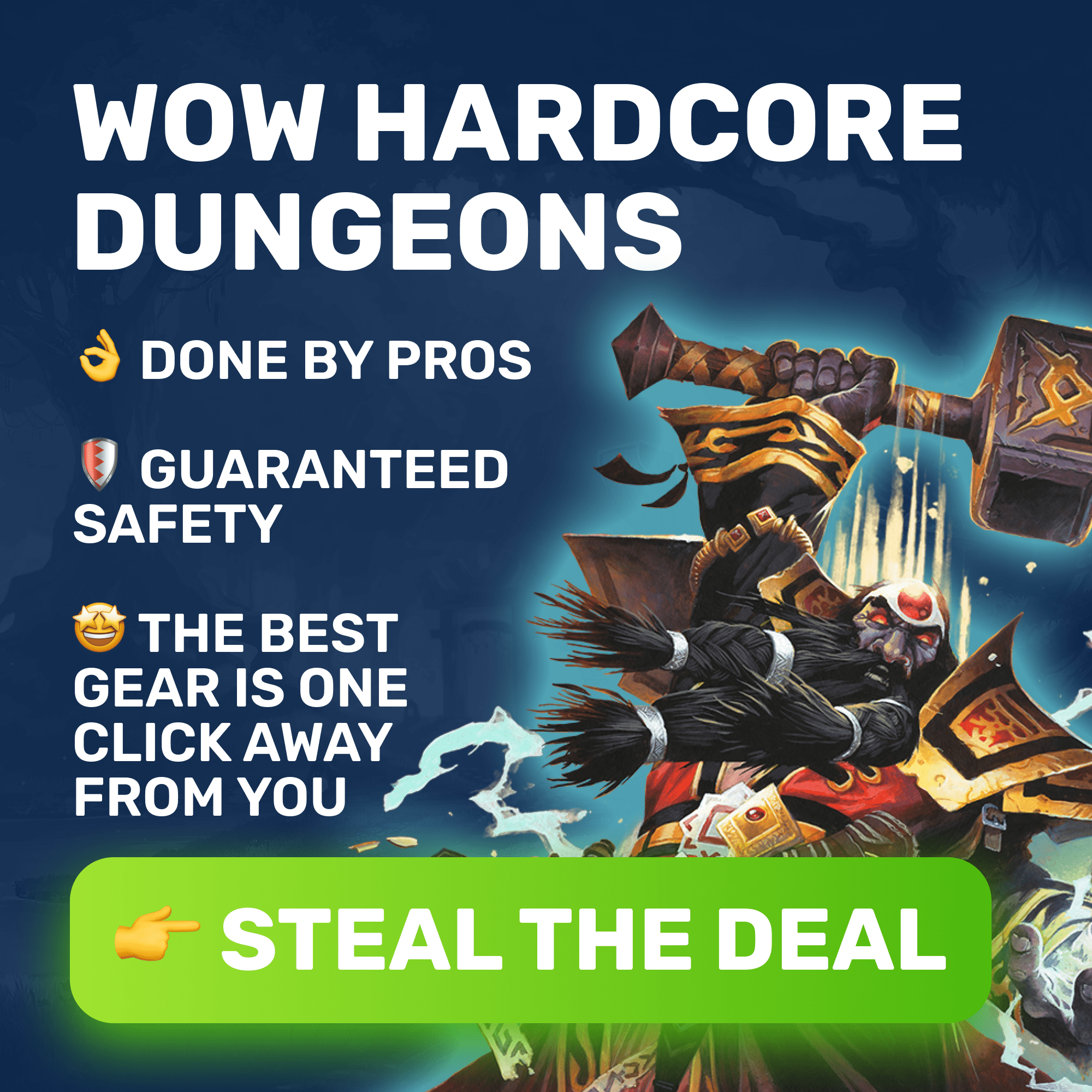 Best Classes for WoW Classic Hardcore
Are you looking for the strongest class to tackle your way from the beginning all the way up to level 60 when playing this mode? In this part of the article, we will cover the best classes for WoW Classic Hardcore. It is important to note this tier list is compiled based on STATISTICAL DATA and our own observations.
If you do not wish to go through the detailed explanations we have prepared further, here is a list of all WoW Classic classes listed from the strongest to weakest ones specifically for Hardcore mode:
Mage;

Priest;

Paladin;

Druid;

Hunter;

Rogue;

Shaman;

Warrior;

Warlock.
Now, let us get deeper into the topic and find out why this or that class takes this position in our tier list.


Statistically, Mage, namely its Frost specialization, is the best choice for overcoming all Classic Hardcore challenges the game is going to throw at you. The average level players have managed to achieve before death when playing Mage is 14.6, which is the highest marker compared to other classes. The reason why Mages do much better is their skill set. Frost Nova can be used for escaping several enemies when you are about to die.
Hitting level 20 unlocks Blink, which is considered to be one of the best escape tools in the game. At level 30, you get access to Ice Block, which will undoubtedly save your life a lot of times. Finally, you get your hands on Ice Barrier upon reaching level 40. On top of that, you have Cold Snap, which allows you to reset your Frost abilities. Besides, Mages can deal a ton of damage without letting mobs too close, meaning you will avoid taking damage at all most of the time.


The 2nd best class to pick for playing Hardcore mode is Priest. The average level players have managed to achieve before death when playing Priest is 14.2, which is also impressive. The reason why Priest is so good is that it has a ton of defensive abilities that unlock early on. This lets you progress through starting levels with ease. Having strong heals, dispels, fear, and tools like Power Word: Shield makes Priests difficult targets to get. At the same time, it is capable of dealing decent damage and can level up alone.


The 3rd strongest choice for playing WoW HC is Paladin. The average level players have managed to achieve before death when playing Paladin is 13.4, making it a really decent option to go for. Many players compare Paladin to Priest being its melee counterpart. It is definitely true because you also have a lot of defensive skills like Lay on Hands, Divine Shield, Divine Protection, Blessing of Freedom, Blessing of Protection, and so on.
Most of them become available at the early stage of the game and can greatly help you while leveling. Indeed, it might not be the best class for fast 1-60 leveling in WoW Classic Hardcore. However, let us remind you that playing in the Hardcore realm is a marathon and not a sprint, meaning your main goal is to survive.


The 4th most popular pick for Hardcore is Druid. The average level players have managed to achieve before death when playing Druid is 13.8, which is even higher than the previous class has. Druids boast excellent mobility thanks to shapeshifting and an impressive survivability rate due to defensive skills like Barkskin and self-healing spells. Abilities like Roots can help you escape a fight for some time, heal up, and return to it again.
Then, why does it only take the 4th place in our tier list? Druids are a bit weak during the early game and this factor matters a lot when playing Hardcore. Until level 10, you do not have your Bear Form, which significantly affects your leveling speed. Besides, you really need to hit level 20 to unlock Cat Form to start dealing higher damage.


The 5th go-to pick for Hardcore is Hunter. The average level players have managed to achieve before death when playing Hunter is 13.6, which does seem like a good marker. The reason why this class takes only the 5th place in our top list is the pet. It should not sound like a surprise to you because your beloved pet might actually spoil your gaming experience rather than help you. It might happen that you will pull more stuff than you intended to or your pet might chase something that's running in fear and ends up dying. This leaves you, a Hunter, to deal with several enemies without your pet.
Another reason why Hunter is not that good for Hardcore is the lack of defensive tools. Apart from Wing Clip, which you unlock only at level 12, you have nothing to kite your enemies or escape from them. Even when you get Wing Clip, it is often not enough to stay alive because you can only use this skill in a melee range. Only at level 30, you get access to Feign Death, which is an amazing defensive tool. However, you are not likely to make it to this point if you are not a truly skillful Hunter. Finally, when playing WoW Classic Hardcore, your pet is too vital for both offensive and defensive aspects and losing it you risk everything.


The 6th strongest class for Hardcore mode is Rogue. The average level players have managed to achieve before death when playing Rogue is 13.5, which does not seem that bad. It might be a surprise for many of your that Rogue takes only the 6th place in our tier list. This class has a lot of CC abilities and useful utility tools yet all of them become available too late.
You will have to soak tons of damage because you are fighting in a melee range and this is a bad thing to do because you are very squishy by nature. This means every mob can become the last enemy you face. The only way to make your life easier is to get to level 22 and unlock Vanish. However, this ability has a too long cooldown and relying on it all the time is not a good idea.


The 7th most popular pick for playing Hardcore is Shaman. The average level players have managed to achieve before death when playing Shaman is 14.6, which is the same marker as Mage has. This class seems like a good option at first because it features a strong early-game potential. However, you will slowly become weaker as you progress further and further. At level 30, you will not be that powerful while mobs getting only stronger.
The lack of defensive tools is another downside of this class. You need to put at least 7 points into the Enhancement tree to make Ghost Wolf a one-second cast. You do have defensive totems like Grounding Totem or Stoneclaw Totem and some self-healing spells as well. But your arsenal does not include one big button that you can press and be sure you will escape death when the situation requires it.


The 8th strongest choice for conquering Hardcore realms is Warrior. The average level players have managed to achieve before death when playing Warrior is 13.4, which is not that bad at first glance. Warrior has also been one of the most popular picks in the game at all times. So, how does it happen that it is sitting at the bottom of our tier list?
You see, early leveling speed and general efficiency matter a lot when playing Hardcore. This is the moment when Warriors turn out to be quite weak. This class also lacks innate healing, has limited CC capabilities, and only a few defensive options.
Eventually, you will become a strong and dreadful killing machine. However, it will only happen at level 40 or around this point. Staying alive until this moment can be a huge problem many players cannot overcome.


Judging by the statistics, Warlock is by far the worst class for playing WoW Classic Hardcore. The average level players have managed to achieve before death when playing Warlock is 12.4, which is also the worst marker. But is it really that bad? Of course, not. This class is just too hard for many players to master. Besides, your demon does not cope with a tanking role compared to Hunter's pet.
You have a severe lack of defensive tools during the early game and only Fear or Sacrifice can help you stay alive in risky situations. When you face off against a group of enemies, you have nothing but Demon Armor to survive. Finally, a lot of players believe that this class is an obvious pick for Hardcore just because it can summon pets. However, it is not a noob-friendly class as many people believe and it is difficult to master in practice.
WoW Classic Hardcore Leveling Tips & Tricks
The biggest challenge, we are going to face when playing Hardcore mode is the leveling process. Therefore, we have prepared a list of WoW Classic HC tips & tricks that will help you get to level 60 with a much higher chance. If you are looking for a more in-depth WoW Classic Hardcore Leveling Guide, we have prepared one for you. It contains all the details concerning this topic, but if you are looking for short tips, this part of the article is here for you. We have also prepared a comprehensive WoW Classic Hardcore Gold Farming Guide to help you become richer ASAP.
Elites and Rares are OP.

Keep in mind that Classic WoW is not as balanced as later expansions, meaning a lot of mobs (especially Elites and Rares) can get you killed in a second. When starting a fight with a really powerful enemy, make sure you have an escape route planned in advance. An example of a foe like this is Engineer Whirleygig with its Explosive Sheep ability that can instantly kill you;

Keep your distance from mines and caves.

If possible, do not enter them at all. Always remember that you will face a higher mob density inside mines and caves. So, if you have to enter inside, make sure you aggro as fewer mobs as possible. The biggest problem here is that you do not have too much space to kite your enemies and there is only one escape route. Finally, mobs spawn faster in mines and caves, meaning your chances of surviving become even lower if you are caught off guard;

Avoid taking falling damage.

It is actually easier to die from falling damage than it might seem at first glance. You can accidentally slip and continue falling further even if you have calculated everything before making a jump. When playing

Hardcore,

we highly advise that you take a safer way if there is one like that. Even though it might take you more time to get to point B this way, it is still faster than creating a new character again;

Take your time.

This tip is a logical follow-up of a previous one. As we mentioned earlier, playing Hardcore is a marathon and not a sprint. This means you do not have to be in a hurry and need to make every decision with deliberate care. After all, you complete the challenge by reaching

level 60,

not by leveling to 20 faster than others and dying in the long run;

Do not neglect consumables and potions.

While consumables and potions do play a big role in standard WoW, they are absolutely essential in

Hardcore realms.

And we are not talking about obvious Health/Mana potions right now. These ones can be bought literally from any vendor. Below, you can find a list of special consumables and potions that can be acquired through questing.
Make sure to finish those quests to obtain items that can possibly save your life in a critical situation:
Use these consumables and potions with care, as you never know when you need them. However, do not hesitate to activate them if you are sure the situation requires it. After all, spending a consumable or a potion and staying alive is always better than saving them and dying because of that.
Conclusion
To sum it up, the WoW Classic Hardcore experience is not for the faint of heart, but it promises an unparalleled journey through Azeroth for those who are ready to test their skills. By embracing the challenging rules and adopting the best-suited classes for this mode, players can unlock a new level of excitement and accomplishment.
With a focus on efficient leveling and the goal of surviving, adventurers can conquer the unforgiving landscape and forge unforgettable memories. Remember, in Hardcore mode, every decision counts, and caution must prevail to avoid permanent character loss. We hope our guide was of use to you and you learned a lot of new stuff from it. Make sure to stay with us, as we will keep updating this article if any changes occur.
F.A.Q.
Is WoW HC free?
To play WoW HC, you need to have an active subscription.
What is HC in WoW Classic?
Hardcore in WoW Classic is an optional gameplay mode that adds an extra layer of challenge and risk to the game. In this mode, players must adhere to specific rules that increase the difficulty and consequences of their actions. The primary feature of Hardcore mode is that if a character dies, it is permanently lost, and players cannot revive or continue playing with that character.
How to play Classic WoW HC?
Once the official Hardcore servers are launched, you can try your skills and play HC mode to see how well you can cope with this challenge. Before you get a chance to test it in action, make sure you have an active WoW subscription on your account.
Is WoW Classic Hardcore difficult?
To put it shortly, it is! This is the main idea of this mode and it should not be as easy as WoW's current expansion. Hardcore realms will test your ability to level up under extreme conditions while challenging you with dungeons where you have no right to make a mistake.
What is the best class for WoW Classic Hardcore?
Statistically, Mage is the best class for playing Hardcore. The reason for this is the number of defensive and utility cooldowns this class has. Moreover, you can destroy enemies from afar while easily avoiding taking damage if you find yourself in a critical situation.
What is the worst class for WoW Classic Hardcore?
Warlocks turn out to be much weaker compared to other classes when playing Hardcore. The reason for this is the lack of defensive tools during the early game and the fact that your demons do not tank that well as you might expect.