Fellow heroes, are you ready to test your skills in a Hardcore realm? Prepare to deal with numerous challenges that await you throughout this journey. As always, the first question that pops up in every player's head is how to level up fast in WoW Hardcore and stay alive. The latter point is especially important since you only have one life and there is no chance for a mistake.
In this ultimate WoW Hardcore leveling guide, we will explore the best strategies you can use to level up quickly when playing this mode. Whether you are a seasoned player looking for a fresh and daring experience or a newcomer eager to test your mettle, this article is your go-to resource. We will equip you with essential tips, tricks, and a step-by-step roadmap to conquer this mode and tell you how to level up fast in WoW HC without compromising your character's survival.
Unlike other leveling guides World of Warcraft Hardcore, we only share confirmed information that has been tested by us. On top of that, we offer you a great opportunity to save your time and nerves. This can be done if you Buy WoW Hardcore Powerleveling service from SkyCoach and trust this incredibly hard job to our professional boosters. Trust us, there is no fastest way to level in WoW Hardcore compared to this way. What's more important, we offer the best market price and guarantee the result!
IMPORTANT NOTE: At SkyCoach, you can also Buy WoW Hardcore Boost at the lowest prices and with the fastest delivery. You can make your first purchase even CHEAPER if you find our special PROMO CODE (highlighted in green) hidden in this article and get a 20% DISCOUNT.
Check out some of our most popular
WoW Hardcore Carry services

below:
Best Classes for Fast Leveling WoW Hardcore
We would like to begin our WoW HC leveling guide with a brief explanation of what class it is better to go for to make your leveling process smoother and more efficient.
The main criteria you should be considering when choosing a class for gaining fast EXP in WoW Hardcore are as follows:
Judging by the list you see above, the most important factor here is how long you can survive when playing the class you have chosen. Unlike regular WoW, this criterion is the most important one if your goal is to level up quickly in WoW HC. Why? Because no matter what methods you are using to reach the desired level 60, they all are worthless if you die at one point.
With that in mind, we have prepared a complete table, containing information on what classes are considered to be the best and worst for FAST and SAFE leveling in WoW Classic Hardcore:
As we have already mentioned in our WoW Hardcore fast leveling guide, you can only succeed in playing in this realm if you play safely. This is exactly what we were relying on when compiling the tier list you see above. After all, who needs any efficient leveling methods if you cannot apply them in the game just because you die before you even reach level 15, right? BLOG20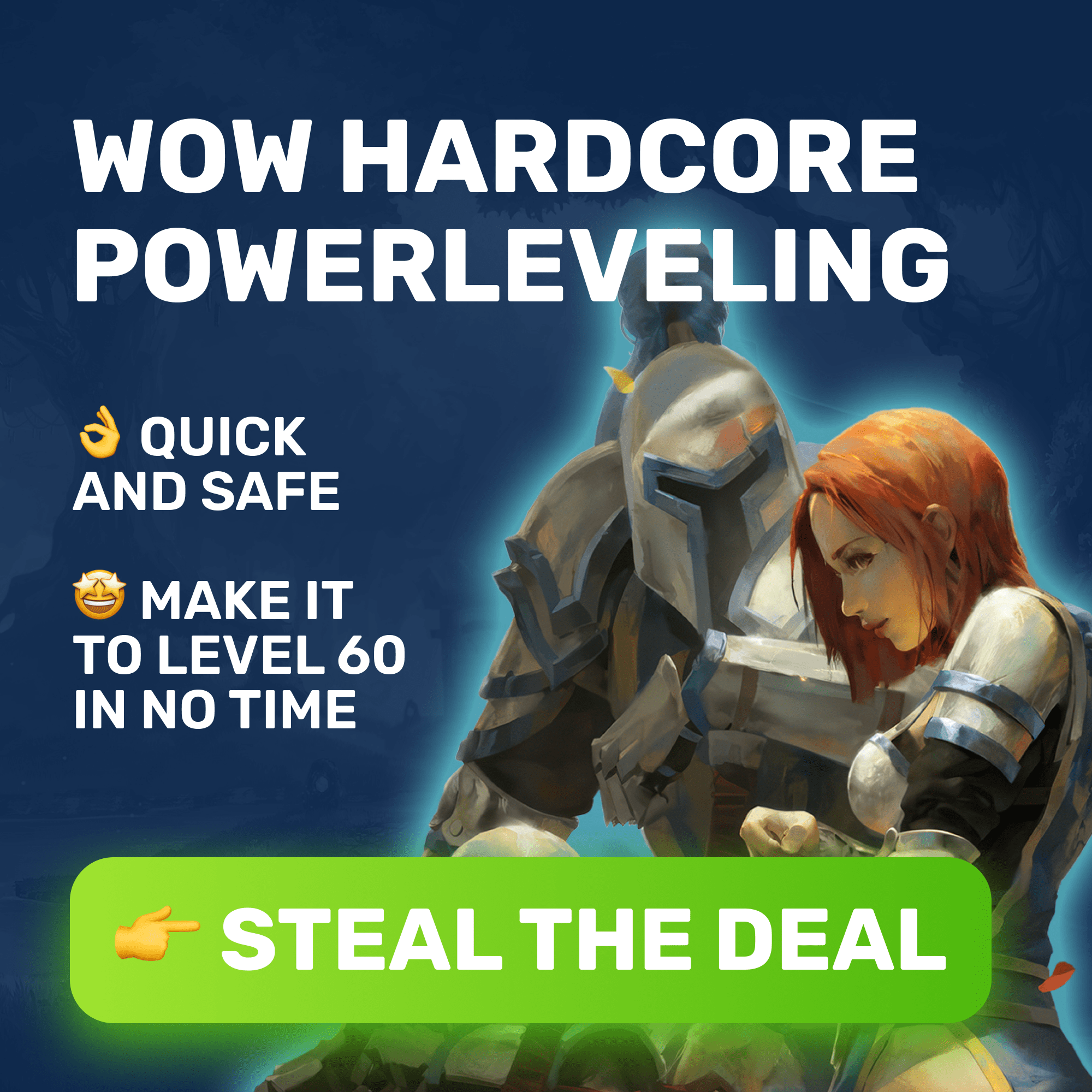 WoW Hardcore Leveling System Explained
Now that you know that playing safe and thinking twice works better than any WoW HC fast leveling tips, it is time to add a few words about the leveling system in general. In this part of the article, you will find out what XP sources work better any why.
Keep in mind, if you have played original WoW before, you will not find anything surprising here. Here are the most widespread and best ways for fast leveling in WoW Hardcore:
Questing;

Mob Grinding;

Completing Dungeons.
It is high time to add a few words about WoW Hardcore leveling system itself. To begin with, it is much more complicated by its nature. You do not have so many ways to earn XP, and you have to try really hard to get to the level cap of 60. On top of that, you always want to pay attention to your surroundings in order to stay alive and not create a new character every few days.
Finally, you always have to think in advance and have an escape route if something goes wrong and you get surrounded by a ton of mobs. To ensure you find yourself in such a situation as rare as possible, we highly recommend that you group up with your friends and play together. In this case, the entire WoW Hardcore XP farming process will become much easier and more relaxing. Otherwise, you risk meeting random griefers and other toxic people.
Questing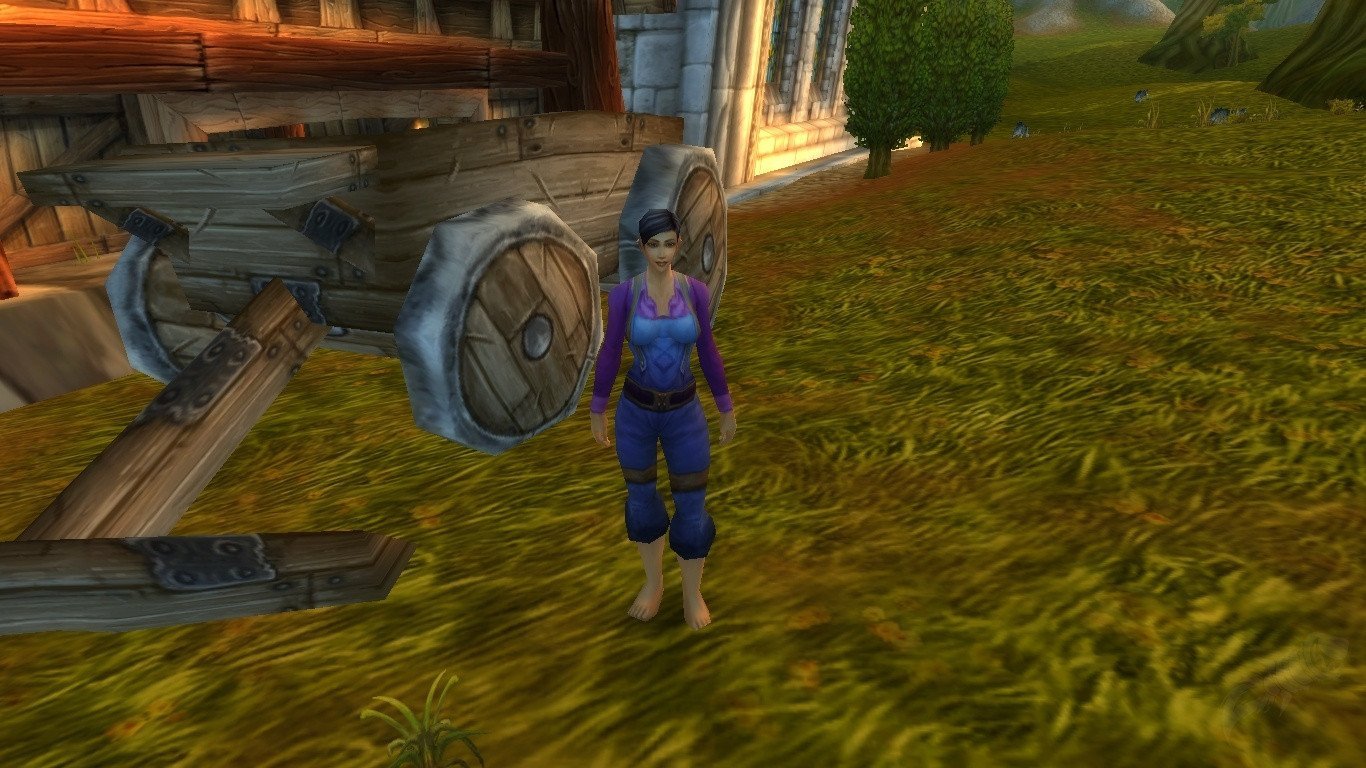 Since we have already mentioned the three most basic methods of earning XP in our WoW Hardcore fast leveling guide before, it is time to describe them in detail. Beginning with Questing, it is a keystone for all WoW players who are only starting out. It does not matter if you are an experienced player or a complete newbie, your leveling path will be connected to Questing in this or that way.
With that in mind, let us enlist all the pros Questing has to offer when it comes to fast leveling in WoW Classic Hardcore:
Structured Progression.

Quests provide a structured path for leveling, guiding players through various zones, storylines, and content. This helps maintain a sense of direction and purpose, reducing the risk of getting lost or overwhelmed in the vast world of

Azeroth;

XP Efficiency.

Quests are designed to offer substantial XP upon completion, making them one of the most efficient ways to level up quickly. The

XP rewards

are carefully balanced to ensure steady progress through the leveling process;

Diverse Content.

Questing exposes players to a wide range of activities, from slaying monsters and collecting items to solving puzzles and engaging in dialogue-driven encounters. This variety keeps the gameplay fresh and engaging, reducing the risk of burnout. You cannot argue that completing a variety of quests looks more attractive than just slaying the same mobs and this makes fast leveling WoW Hardcore an exciting activity, not just

XP grinding;

Risk Management.

Quests provide clear objectives, enabling players to plan their actions and assess potential risks before diving into combat situations. This level of preparation is crucial for Hardcore players who need to minimize the chance of fatal mistakes;

Dynamic Scaling.

WoW has implemented dynamic scaling, which adjusts the difficulty of enemies and content based on the player's level. This means that questing remains challenging and engaging, regardless of your character's level, providing a consistent experience in

Hardcore mode.
As you can see, the biggest advantage of Questing is the fact that the devs have already thought through everything for you. So, make sure to use this method if you are a fan of a measured leveling process yet still wish to get to level 60 ASAP.
Mob Grinding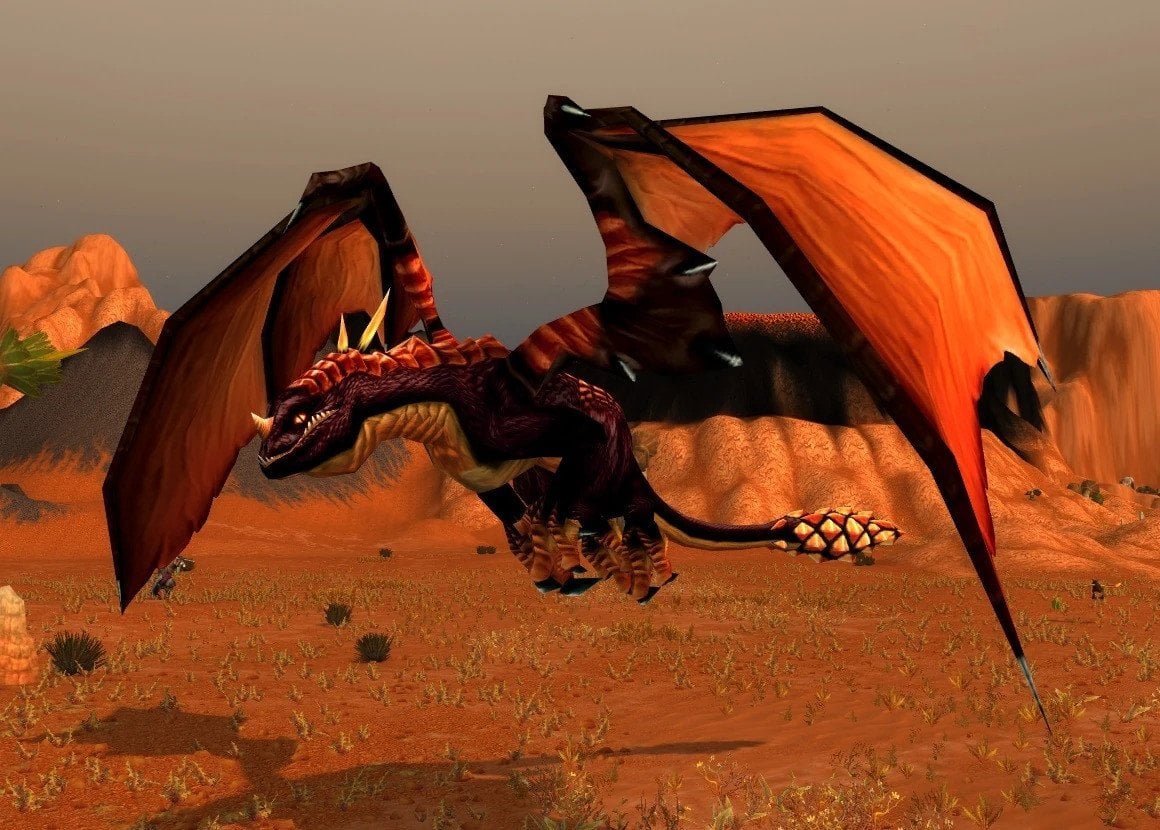 Moving further, we would like to continue our WoW Hardcore speed leveling guide and tell you a bit more about Mob Grinding. This is probably the second most popular method of earning XP yet it suits more experienced players. However, we will return to this topic a bit later in our article.
As for now, here are a few reasons why you want to choose Mob Grinding as one of your fast leveling methods in WoW Classic Hardcore:
Consistent XP Gains.

Mob grinding offers a steady stream of experience points since mobs are readily available in most zones. Unlike questing, which might involve downtime between completing quests, mob grinding ensures a constant flow of enemies to defeat, maximizing your

XP

gains per unit of time;

Flexibility and Adaptability.

Mob grinding allows for flexibility in your leveling approach. You can choose different locations and types of mobs to grind based on your character's strengths, gear, and preferences. This adaptability is valuable in

Hardcore mode,

where risk management is crucial;

Optimized Gear Acquisition.

Mobs often drop items, including gear and resources, which can enhance your character's power and survivability. By grinding specific mobs known for dropping valuable gear or resources, you can optimize your character's gear progression, making survival in

Hardcore mode

easier.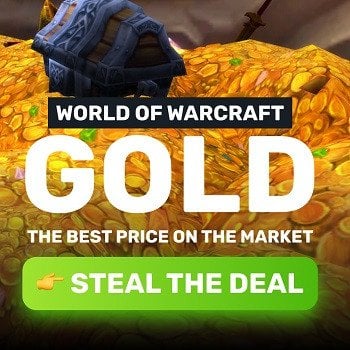 To ensure you get the most benefits from Mob Grinding, we have prepared two leveling routes you want to use when playing either for Alliance or Horde.
Here is an Alliance 1-60 Leveling Route:
Moving further, here is a Horde 1-60 Leveling Route:
Judging by this section of our WoW Hardcore fastest leveling guide, you can see there are a variety of zones you can choose from to make your way from 1 to 60. So, if you enjoy slaying mobs and choose Mob Grinding as your primary source of XP, make sure to use the above-presented routes to make this method even more efficient.
Completing Dungeons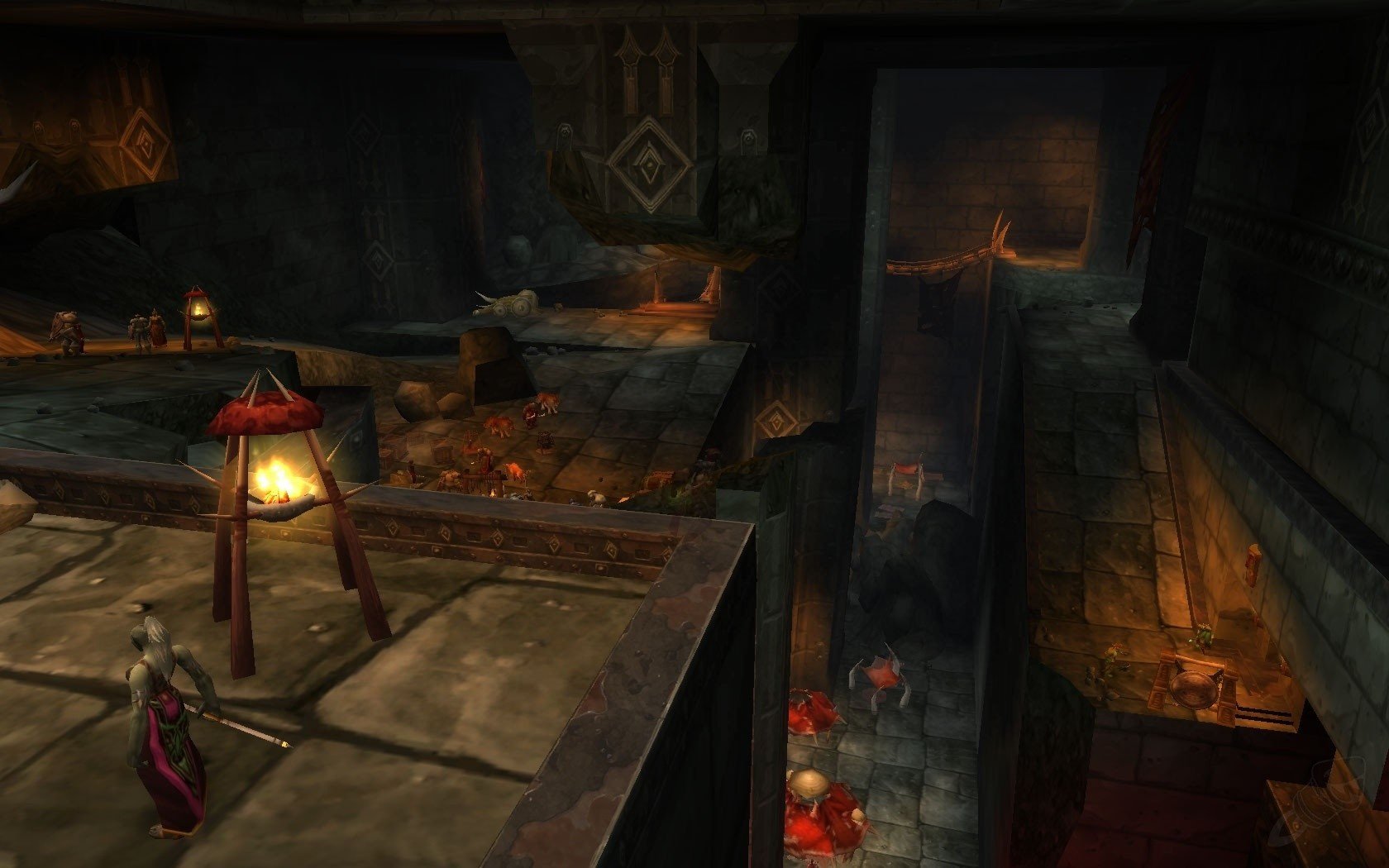 Continuing our fast leveling guide WoW Hardcore, we have made it to the final point – Completing Dungeons. This method is less obvious than the two we have discussed above. However, it also has its upsides you might be interested in.
Here are a few reasons why you want to choose Dungeons as one of your fast leveling methods in WoW Classic Hardcore:
High Experience Yield.

Dungeons typically offer significant

XP

rewards upon completion, often equivalent to a substantial portion of a level's worth of XP. This makes dungeons an efficient way to level up quickly, especially when considering the number of mobs and bosses encountered within;

Loot and Gear Upgrades.

Dungeons are known for dropping valuable equipment, which can significantly improve your character's power and survivability. Acquiring better gear helps Hardcore players withstand the challenges of the game world, making dungeons an essential part of strategic leveling;

Practice for Endgame Content.

As you level up, you will also be preparing for endgame content, including higher-level dungeons and raids. Familiarizing yourself with dungeon mechanics and tactics during the leveling phase can prove invaluable once you reach the max level in

Hardcore mode.
At the same time, we do not recommend that you try to complete any dungeons while playing with random people. Always remember that this dungeon might be your last if your team lets you down. So, while hunting for precious loot and a ton of XP, make sure you do this with a reliable team consisting of your friends whom you can communicate with via voice chat.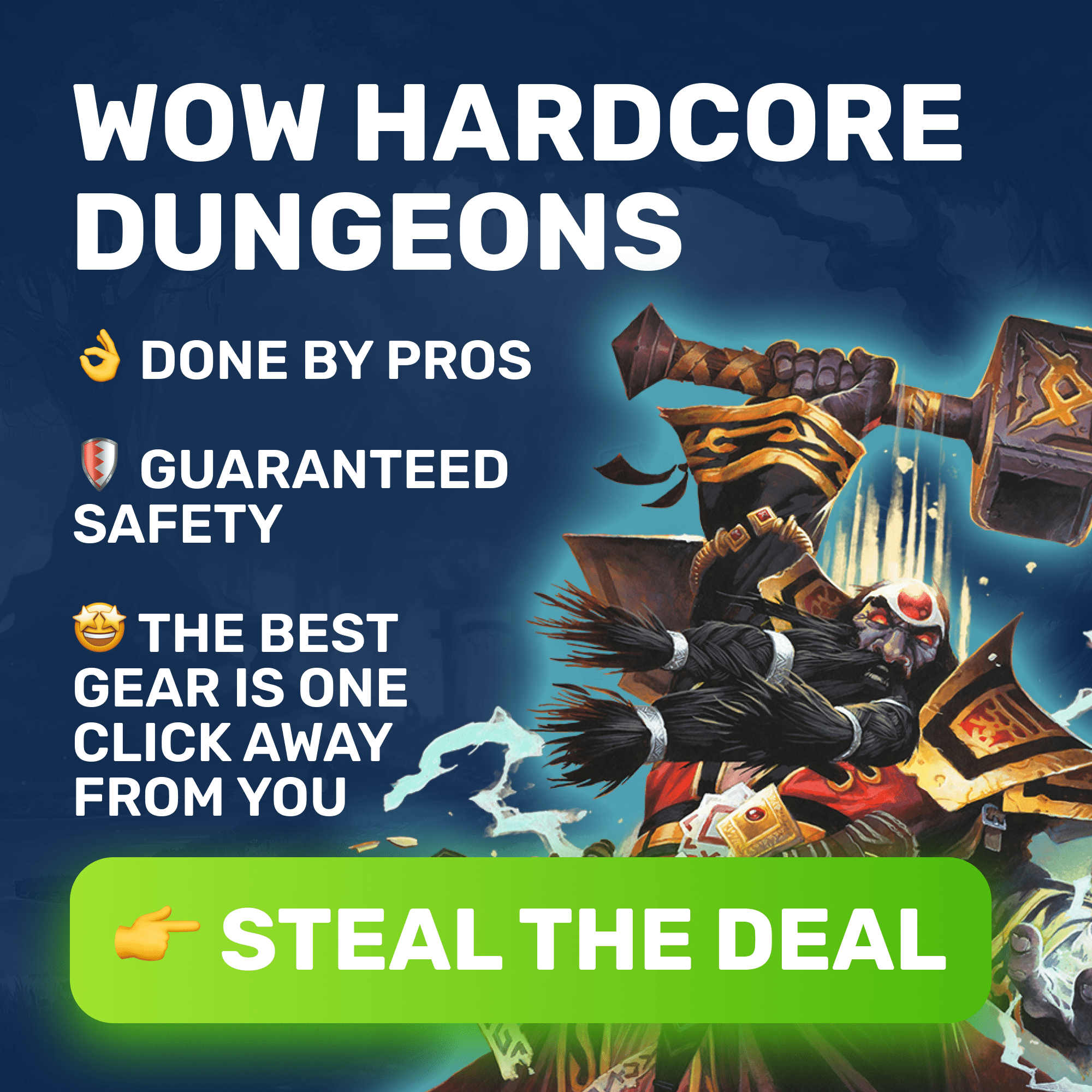 Best Consumables for Fast Leveling WoW Hardcore
Using consumables is exceptionally important when it comes to the WoW Hardcore leveling process due to the heightened risks and challenges that come with this mode of play. Consumables refer to items that can be used during gameplay to provide temporary benefits, such as increased Health, Mana, Damage, or Resistance.
Below, you can see a table, containing the best consumables for fast leveling in WoW Classic Hardcore:
As you might have noticed, all of these consumables can be obtained through completing particular quests. So, finishing them not only provides you with valuable rewards but also lets you earn extra XP along the way.
WoW Hardcore Leveling Tips & Tricks
As our fastest leveling guide WoW Hardcore draws to an end, we would like to share the 5 most crucial tips & tricks you want to keep in mind when exploring these dangerous realms. By following this advice, you will inevitably reach level 60 with fewer problems than those players who don't:
Plan Your Route.

Before embarking on your Hardcore leveling journey, plan your leveling route. Research the most efficient questing zones, areas with manageable mob density, and safe paths to avoid high-level enemies. Having a clear route minimizes risks and ensures a smoother leveling experience;

Level in a Group.

Leveling with a group of friends or like-minded players provides safety in numbers. You can watch each other's backs, share consumables, and strategize for tougher encounters. Communication is key, so establish roles and tactics to maximize your group's synergy;

Prioritize Safety.

In Hardcore mode, safety is paramount. Avoid risky behaviors like engaging multiple mobs at once or recklessly exploring unknown areas. Always be prepared with escape plans, consumables, and cooldowns for emergencies;

Use Professions Wisely.

Professions can provide valuable benefits during leveling. Gathering professions like

Herbalism, Mining,

and

Skinning

can yield useful resources and even experience points. Crafting professions like

Alchemy

can provide healing items, buffs, and consumables that boost your survivability and damage output;

Backup Character.

Prepare a backup character just in case the worst happens. If your

Hardcore

character dies, having a backup character saves you from starting completely from scratch. Keep your backup character at a lower level and update their gear periodically, so they're ready to continue your Hardcore journey.
Remember that WoW Classic Hardcore mode demands careful planning, strategic decision-making, and a keen understanding of the game world. It is a unique challenge that rewards cautious gameplay, adaptability, and a strong sense of accomplishment. By implementing these tips and tricks, you can increase your chances of successfully reaching the max level in WoW Classic Hardcore.
Conclusion
Fellow adventure seekers, this brings us to the end of our WoW Hardcore leveling guide. We hope you had a fun time reading it and learned a lot of new stuff. Within these pages, we have shared the best leveling methods for WoW Classic Hardcore, as well as the most efficient leveling routes, and overall tips and tricks.
To sum it up, in the world of WoW Hardcore, every step, every battle, and every level gained is a testament to your resilience. This guide has equipped you with the tools to level up fast, emphasizing safety, strategy, and preparation. Whether you are a newcomer or a veteran seeking a fresh thrill, embrace the challenges, make thoughtful decisions, and let your triumphs define the Hardcore experience. Good luck, adventurer!
F.A.Q.
What is the fastest way to level in WoW Hardcore?
You can choose from Questing, Mob Grinding, and Completing Dungeons. All three methods are described in detail earlier in our article.
What is the best way to level in WoW Hardcore?
Typically, players tend to combine Questing and Mob Grinding. Doing so allows you to explore all the vital zones, gear up steadily, and earn a good amount of XP.
What is the fastest leveling zone in WoW Hardcore?
Depending on what level you are currently sitting at, the answer may be different. For example, Blasted Lands, Felwood, and Silithus are perfect for a 50-60 leveling path.
How do you level up fast in WoW HC?
Make sure to combine Questing and Mob Grinding. It is easy to do since you will often need to kill certain mobs around a specified area to complete a quest.
What is max level in WoW Hardcore?
Currently, the max level you can reach in WoW Hardcore is 60.
How long does 1 60 leveling take WoW Hardcore?
It depends on your tempo and how many hours you spend in the game per day. In some cases, it may take you around 6 months to get to level 60.
Why is WoW Hardcore leveling so hard?
The main reason here is that you must play safely. Otherwise, you can die from a random mob or any other stuff you did not expect to happen.
What are the best classes for leveling in WoW Hardcore?
Here is a list of the best classes for leveling in WoW Hardcore ranked from best to worst:
Mage;
Priest;
Paladin;
Druid;
Hunter;
Rogue;
Shaman;
Warrior;
Warlock.