The Dragonflight expansion has brought a lot of changes to the game, and in this WoW Evoker guide we will talk about, perhaps, the most important of them. Namely - the new class. After the WoW Dragonflight (and consequently Evoker's) release date was announced, all players were eager to try out this new class and see what it was all about, and we were not an exception. In this article you will find everything we deemed important about the new class and some tips on how to improve your Evoker performance.
Evoker is a new class added to the game with the Dragonflight expansion. This is not only the first new class since Demon Hunters added with the Legion expansion, and is the first class/race combination, meaning Evokers can only be Dracthyr and Dracthyr can only be Evokers.
This makes Evokers unlike any other class in the game. All race-specific Dracthyr abilities are integrated into Evoker's mechanics, so you pay close attention to them to compensate for the class' weaknesses. For example, the ability to cast any spell while moving will be helpful in dungeons, raids, and PVP, while your Dragon Riding abilities will be a savior in any open-world-pvp situations or while gathering.
However, the Evoker game strategy is not, of course, defined by only that. So let us start with the basics. To use their abilities, Evokers utilize mana and a special resource called Essence. It slowly regenerates, similar to Death Knight's runes.
Some Evoker's abilities will consume Essence, while others generate Essence Burst, which allows you to use Essence-consuming abilities without using this resource. The class' gameplay revolves around carefully balancing between your Essence consumption and Essence Burst.
Also, what differentiates them from any other class in the game, is their so-called Empowered abilities. Previously unseen in the game, these spells will power up when you cast them and have different effects based on how long you Empower them.
This makes your character more versatile, as sometimes you do not need to fully charge your abilities if you just want to make some quick damage or healing to fill the gap in your rotation. In this quick guide you will see that the WoW Dragonflight Evoker class abilities and talents make this class' gameplay a truly unique experience, exceptionally dynamic, and really hard to master. And also do not forget about other WoW Dragonflight Boost services we offer. Surely you will find something you would like.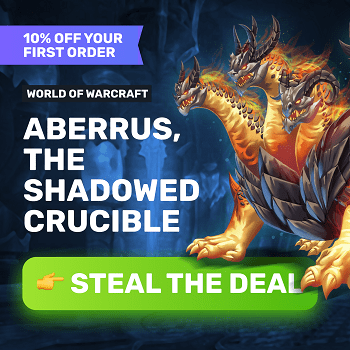 Devastation Evoker
Devastation Evokers are powerful damage dealers, wielding the power of both Red and Blue dragonflights. This is a ranged DPS class with 25-yards range abilities and plenty of options within the talent tree, which helps to fine-tune your build for AoE-damage, PVP, or single-target damage.
Note that in terms of survivability, this class depends more on mobility and very limited self-healing capabilities, than on defensive cooldowns or large amounts of HP. The class' high mobility also helps to deal with low range of all abilities.
After encountering plenty of Evokers in Mythic+ Dungeons, we can safely say that the AoE-damage build of this class is quite effective against trash and significantly less so against single-target encounters. Sure, it can be because players are not yet very familiar with the spec, and the situation will improve later on.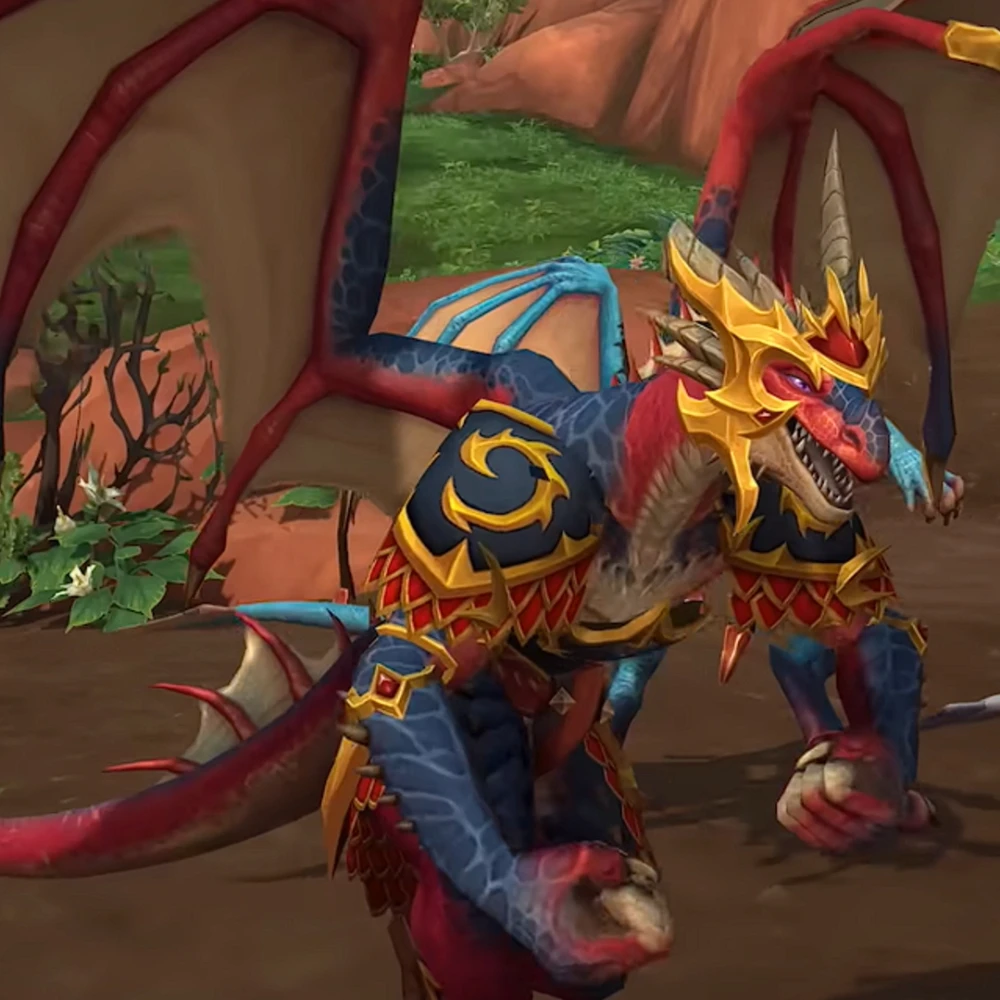 Pros and Cons
As any other class in the game, Devastation Evokers have their strong and weak points, because the developers cannot allow a class to be good at everything (or at least they try not to). In the table below you will find what to expect from this class:
Pros

Cons

Evokers are highly specialized for a specific damage type and perform very poorly in others.

Very high damage and versatility.

Having a 25-yards effective range for all your abilities is something to get used to.

Adapted for any DPS profile.

Comparably low health and only one defensive cooldown makes this class hard to keep alive under high damage.

Good utility abilities:
- Rescue - will help you save allies from lethal damage and opens nearly unlimited possibilities for trolling;
- Expunge - removes poisons;
- Cauterizing Flame - removes effects like

Bleeds, Poisons, Curses

and

Diseases.
Devastation Evoker Gameplay Tips
Devastation Evoker's gameplay feels very smooth and satisfying, with plenty of movement and overall very dynamic rotation. There are many options within the talent tree, depending on what exactly you need to do. However, the general tips you will find in the list below will definitely be helpful during your journey in the Dragon Isles.
Your biggest damage ability is Fire Breath, which deals insane damage on the 4th empowerment level. Your Tip the Scales ability will make this ability deal maximum damage instantly, so this is a good choice if you want to instantly eat a chunk of an enemy's HP;
Fire Breath also benefits greatly from the Leaping Flames talent and makes your next Living Flame hit additional targets, based on your Fire Breath empowerment level. This is a huge AoE burst, but requires careful executions because of long cast time of empowered spells;
Another empowered ability is Eternity Surge. This is your main AoE empowered spell, which deals significant damage to a max of 3 targets at the maximum empowerment level. Your Tip the Scales ability also affects this spell, making it perfect for some AoE burst damage;
Charged Blast talent will be a good option to increase your Pyre damage.
Healing allies with your Scarlet Adaptation increases the damage of your Living Flame.
Feed the Flames and Causality talents will decrease the cooldown of your empowered abilities.
Having different talent loadouts for different situations (for example, raid DPS and M+ Dungeons DPS) is even more important than with other classes. Evoker will perform very purely without the proper talent build for each situation, so make sure you have planned it beforehand.
As stated above, your Evoker will feel somewhat squishy because of the lack of strong defensive cooldowns, so you will need to avoid damage whenever possible, which is not that hard considering Evokers' excellent mobility.
Despite being a purely DPS specialization, Devastation Evoker should always take their time to support their party or raid, thus increasing their damage and mobility.


Here are your utility spells:


- Scarlet Adaptation: Increases your damage.
- Blessing of the Bronze: Reduces the cooldown of your raid or party's movement abilities. Will be incredibly useful in both PVE and PVP.
- Time Spiral: Gives you and your allies within a raid or a party a free use of any movement ability, even if it is on cooldown.
- Zephyr: Provides good movement speed boost and incoming AoE damage reduction for you and up to 4 allies within 20 yards.
- Rescue: Great ability to save your ally in any kind of difficult situation.
Your main stat is, quite obviously,

Intellect,

and the main secondary stat is

Mastery.

However, the impact of Intellect on your DPS will be far greater than those of any secondary stat, so your Evoker will benefit more from higher item level gear than other classes.
Your Empowered spells are very important in your rotation. If you want to maximize your damage output you should carefully consider when and how to use them. Casting with max empowerment level is not always the best option.
Your secondary stats priority will be Mastery -> Haste -> Critical Strike -> Versatility.
Preservation Evoker
Preservation Evoker is a healer who uses the power of Green and Bronze dragonflight to heal and protect allies. This spec is focused more on stackable healing-over-time abilities, rather than on single-cast healing (like Holy Paladins or Holy Priests, for example) and has a limited range, making it difficult to effectively heal spread out targets and prevail over large single-hit damage, without carefully planning your healing rotation.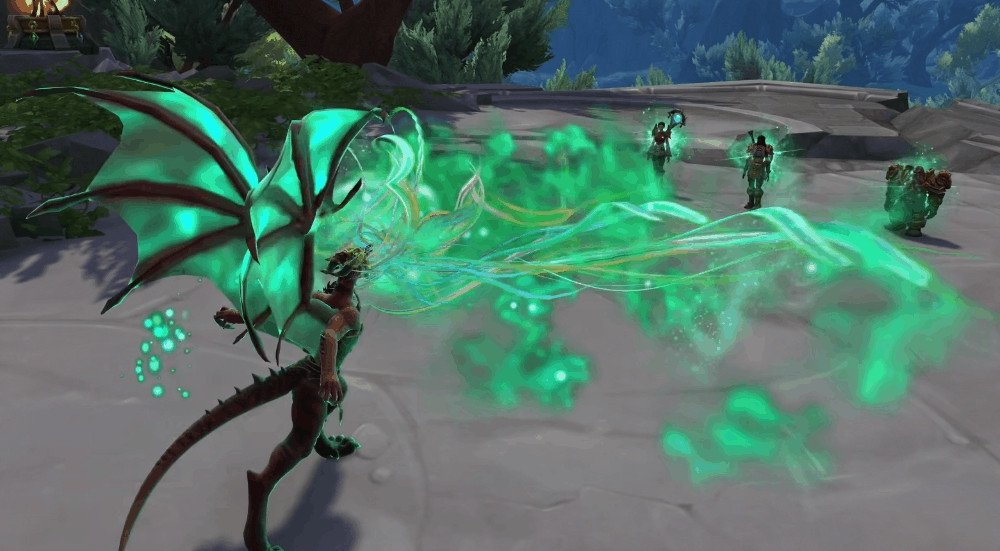 Mostly, Evoker-healer will have all the strong and weak points of Devastation Evoker specialization:
Comparably low defensive capabilities, but very high mobility;
You must compensate for low range of your abilities using that high mobility;
You will perform significantly better if your raid or party members are close to each other, which is not always possible, so keep that in mind.
Judging by our own experience so far, Preservation Evokers can do well in M+ Dungeons. Huge AoE healing and plenty of powerful utility spells definitely help even poorly geared groups get through higher keys. However, Evoker players lack experience with the class, so we can expect better performance from Preservation Evokers in the future.
Pros and Cons
Preservation Evoker is quite different from other healers in the game. Their truly unique playstyle is something to get used to, so you better know what this spec is all about before you take the responsibility to heal in M+ Dungeons, raids or Arena.
Pros
Cons

Very limited range, which makes healing of spread targets rather difficult.

Extremely powerful AoE healing.

This class strongly depends on stackable HoTs and have weak burst and single target healing.

High mobility and plenty of utility options.

Almost no strong emergency-healing cooldowns aside from Rewind.

Comparably high damage (which will definitely helps in M+ dungeons).

Strong defensive cooldown.
Preservation Evoker Gameplay Tips
The key to effective healing as a Preservation Evoker is using your abilities strategically. You will not have a fixed rotation like DPS specs, instead you will need to use any of your healing spells or utility cooldowns exactly when your allies need it. Below you find some general tips, which will help you overcome any difficulties that awaits you in the Dragon Isles:
You will have two powerful empowered healing spells: Deam Breath and Spiritbloom. Using them in time and with the right empowerment level will easily save your allies from certain death.
Another kind of spell you are going to use is Essence-consuming spells. These are Emerald Blossom and

Echo

.
Having only 30 yards of range for your abilities is a real pain for a healer. Especially if your party, arena team, or raid members are uncoordinated and like to spread and run around the battlefield. Use your high mobility, AoE-spells like Dream Flight and ask your allies to stick together whenever possible to compensate for that.
The main strength of your class is excellent AoE-healing and powerful HoTs, and the main weakness is poor single-cast healing and low range. Try to play accordingly.
Tip the Scales talent works with the

Preservation

specialization as well as with the

Devastation

spec. Do not hesitate to utilize it when the time comes.
Reversion is another very important ability, which benefits greatly from critical strikes. In theory, it can be maintained almost indefinitely.
Rewind will provide a significant incoming damage reduction to all allies within 40 yards from the caster, making Evoker irreplaceable in most of the Dragonflight raid encounters. This ability will be even stronger when not in raid.
Time Dilation works quite interestingly, making 50% of incoming instant damage a damage-over-time effect, which is significantly easier to heal, especially for an Evoker. You will mostly use it on tanks, which, thanks to a very short cooldown, will reduce their incoming damage quite significantly.
Unlike Devastation Evoker, this spec is more versatile, as your rida and dungeons build will not be that different. For M+ dungeons, however, you better pick more group utility and disruption bonuses.
A good choice for dungeon or PVP healing will be the Erasure talent, which gives your Rewind two charges, while decreasing healing by 50%.
The Stasis talent will be also excellent for dungeons and arenas. Having 3 of your powerful healing spells stored for you to duplicate whenever you need will be a gamechanger in such fast-phased combat situations.
Your secondary stats priority will be Mastery -> Critical Strike -> Haste -> Versatility.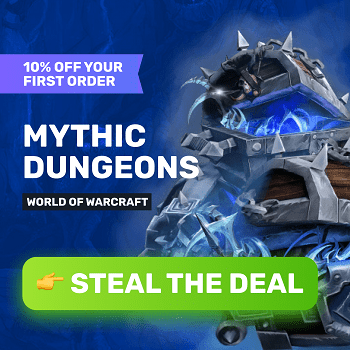 Conclusion
After the first week of playing Evoker, this new class seems really interesting and fresh. Aside from the purely aesthetic feeling of controlling a fire breathing dragon as your playable World of Warcraft character, which is really cool by itself, this is the first class with so many mobility options and so many unique mechanics, and we really enjoyed testing it out.
Sure, there is a lot to uncover and to master, and this guide is very far from being complete. But we will update it when we figure out exactly how you should play the Evoker to be on top in terms of damage and healing.
Hopefully you found this WoW Dragonflight Evoker guide useful. Please keep an eye on this page, so as not to miss anything you want to know about Evokers!
F.A.Q.
Can Evokers dual wield?
Since both Evoker specializations are casters WoW Evoker class cannot dual wield. And do not really need to.
What weapon will evoker use WoW?
This class can use Daggers, Staves, Fist Weapons, One-Handed Swords, One-Handed Axes and One-Handed Maces, as well as off-hand items.
How many specs does Evoker have?
Evokers can use two specializations:
Devastation to deal significant damage with Red and Blue dragons' magic;
Preservation to save allies with the power of Green and Bronze dragons.
Both of these WoW Evoker specs offer a unique gameplay style with a combination of powerful abilities with limited range and exceptional mobility.
What level will Drakthyr start at?
Just like other hero classes like Death Knight or Demon Hunter, in WoW Dragonflight Evoker starting level will be different from most of the in-game classes. These dragon-like warriors will start their journey in Azeroth from level 58.