Arc Warlock subclass is one of the most aggressive subclasses in the game, allowing you to rush through hordes of enemies and constantly utilize every ability. Unfortunately, it is not particularly popular in the Destiny 2 community, and there are several reasons for that. Some of them include mediocre super abilities and the lack of strong functional abilities for healing/defense.
The only thing that can help you is Healing Rift. Undoubtedly, the Void Warlock's abilities, triggering Devour, or Well of Radiance for Solar Warlock, appear much more promising than risking your life in end-game activities.
Nevertheless, Arc Warlock possesses numerous advantages that completely offset its drawbacks. The only problem is unleashing these advantages through the use of proper builds, which we will discuss in this article.
Check out our most popular
Destiny 2 Boosting services

offered at the best market price:
Arc Subclass General Info
Let us start with the fact that the Arc subclass is one of the most demanding subclasses in terms of weapons, fragments, aspects, and exotics in the game. A new player will not be able to fully unleash the potential of this subclass from the start.
The Arc 3.0 Warlock build can bring the greatest benefit in 6-man activities, especially in raids.
When playing in a group of 3 players, it is rational to use Arc abilities only if there is a Solar Warlock with Well of Radiance in your team. Otherwise, you will have to use Solar abilities since Well of Radiance would provide much more benefit in that scenario.
The situation is absolutely the same with raids. If you are the only Warlock in the team, go for the Solar subclass instead.
At the same time, the upsides of the Arc subclass are as follows:
Extremely fast clearing of adds (additional enemies) due to the frequent use of your

AoE

abilities (grenades, charged melee), which has almost no cooldown;
Frequent use of the Healing Rift ability, which may seem limiting in terms of movement at first glance. However, it allows you to stay mobile due to its frequent use;
Passive 15-second

damage buff

for your entire team in the form of Arc Soul, which is easy to obtain by passing through your Healing Rift.
However, as we mentioned earlier, one of the major downsides of Arc Warlock is its super abilities. Despite the impressive damage buff in Season of the Deep, they still lag behind compared to the supers of other subclasses.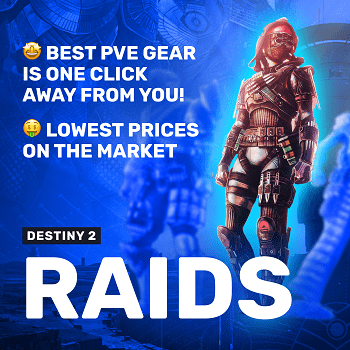 Best Legendary Weapons for Arc Warlock Builds
When making up any Warlock Arc 3.0 PvE build, it is better to forget about the existence of Ikelos SMG V1.0.3 or Dark Decider with the Voltshot perk. As practice has shown, reloading every 2 seconds on a primary weapon without the Compulsive Reloader perk is a frustrating gameplay experience that limits your ability to utilize your entire arsenal.
The only potential benefit they can provide is a reduced cooldown on your super ability, as jolt from the Voltshot perk count as Arc ability kills. Instead, we recommend using the following Arc special weapons with Spark of Beacons Fragment:
Using special weapons is a wise decision in activities where it may take half or the entire magazine of your weapon to kill a single enemy. Sacrificing a significant amount of ammo for activating one perk is too great of a cost.
Ability Spam Warlock PvE Build
Melee:

Chain Lightning;

Grenade:

Pulse Grenade;

Aspect №1:

Electrostatic Mind;

Aspect №2:

Arc Soul;

Super Ability:

Chaos Reach.
| | | | |
| --- | --- | --- | --- |
| Fragment №1 | Fragment №2 | Fragment №3 | Fragment №4 |
| Spark of Ions | Spark of Shock | Spark of Beacons | Spark of Discharge |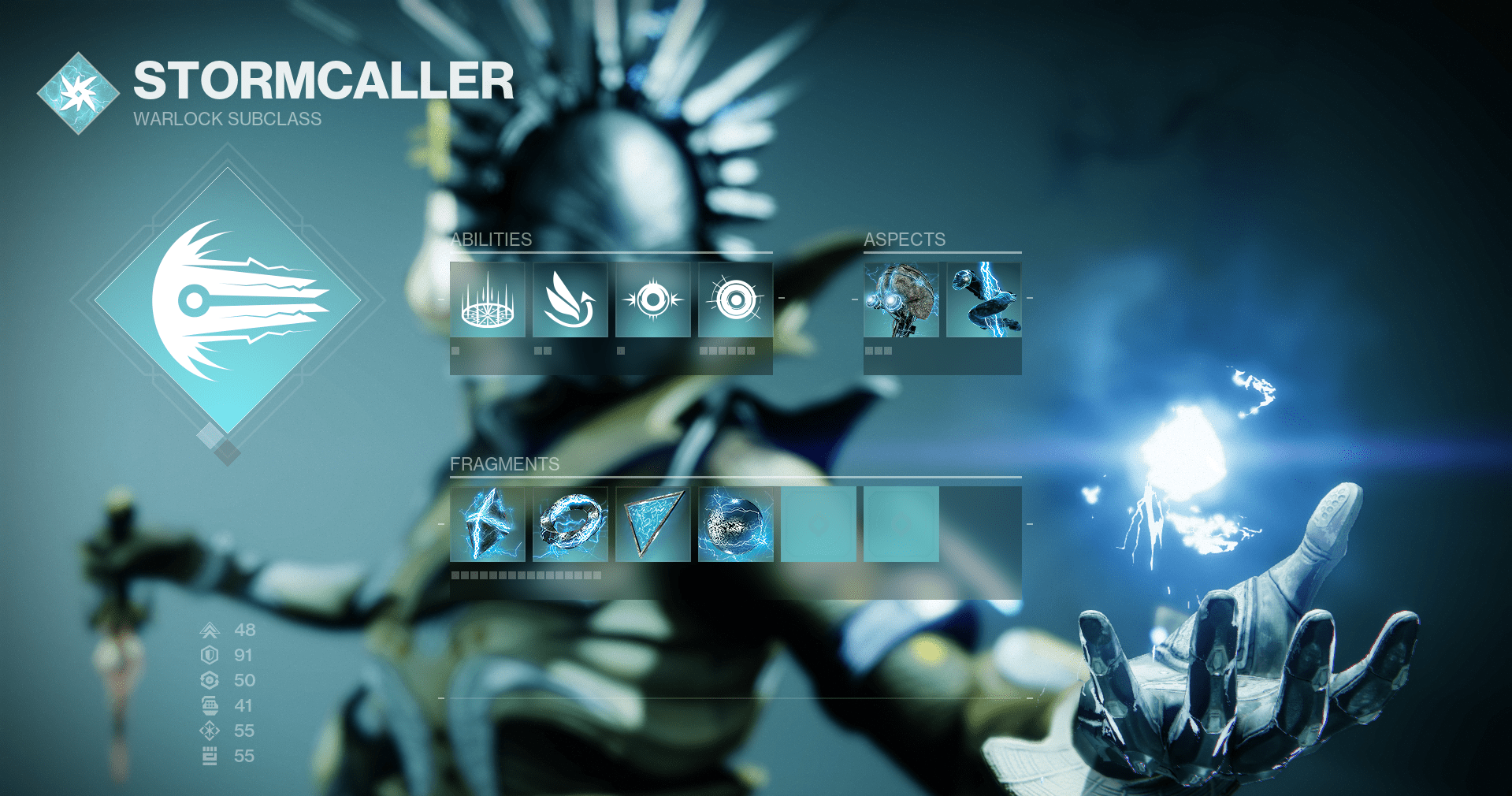 Exotic Armor:

Fallen Sunstar Helmet;

Exotic Weapon:

We highly recommend that you use Thunderlord if you have its catalyst.
Armor Mods:
Head:

Arc Siphon, Hand-On, and Ashes to Assets;

Arms:

Bolstering Detonation, Heavy Handed, and Fire Power;

Chest:

Charged Up and Desired Reserve Mod;

Legs:

Arc Weapon Surge, Absolution, and Stacks to Stacks;

Class Item:

x2 Bombers and Reaper.
We recommend that you focus on increasing Resilience in your armor.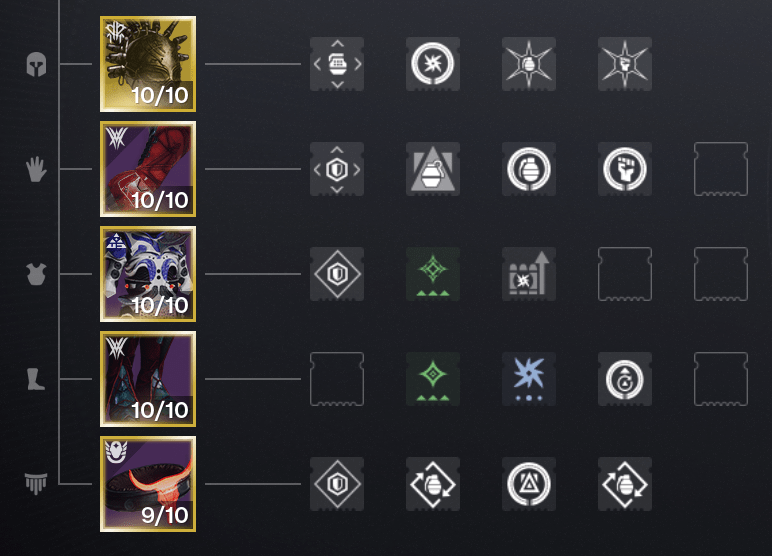 The idea of this build revolves around frequent Ionic Trace procs. It is possible by killing enemies with your abilities. By picking up Ionic Trace, you reset the cooldowns of all your abilities except for the super one.
Fallen Sunstar allows you to increase your ability refreshing speed by collecting Ionic Trace for both you and nearby allies. This increase is significant and allows you to use your abilities constantly.
To proc Ionic Trace, which, in turn, procs the Amplified buff (enhances your abilities and handling) is possible with two additional methods, which are available thanks to inserted fragments:
Simply kill targets with Arc weapons and have around a

30% chance

to receive Ionic Trace;
Kill blinded enemies (you can blind them by killing any enemy near them using your special weapon during the Amplified buff's effect).
As you can see, you will be able to obtain Ionic Traces from practically every kill.
Thanks to the mods inserted in your armor, you will also be able to quickly recharge your super ability by generating Orbs of Power from grenade kills, melee kills, and weapon kills. Kills from all of the above without picking up Orbs of Power will also reduce the cooldown of your super ability. As a nice bonus, you will also gain Arc Soul, which can be summoned by casting your rift.
The Amplified buff significantly enhances it, allowing you to deal increased DPS to your foes. At the same time, its kills grant you Ionic Trace, which extends the duration of this buff. It can be confidently stated that this is the best Warlock Arc 3.0 build for many PvE activities at the moment.
Despite the need to constantly monitor your abilities, cast them at the right time, and skillfully utilize your arsenal, it is all justified and will bring tremendous benefits.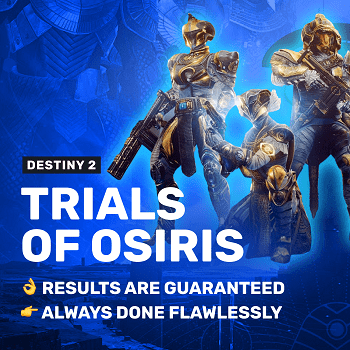 If you still have not unlocked Fallen Sunstar or want it with higher stats then our Fallen Sunstar Carry Service can help you with that. We offer the best market price and guarantee the fastest completion time!
Raid DPS Warlock Build
Melee:

Chain Lightning;

Grenade:

Flashbang Grenade;

Aspect №1:

Electrostatic Mind;

Aspect №2:

Arc Soul;

Super Ability:

Stormtrance.
| | | | |
| --- | --- | --- | --- |
| Fragment №1 | Fragment №2 | Fragment №3 | Fragment №4 |
| Spark of Focus | Spark of Resistance | Spark of Frequency | Spark of Recharge |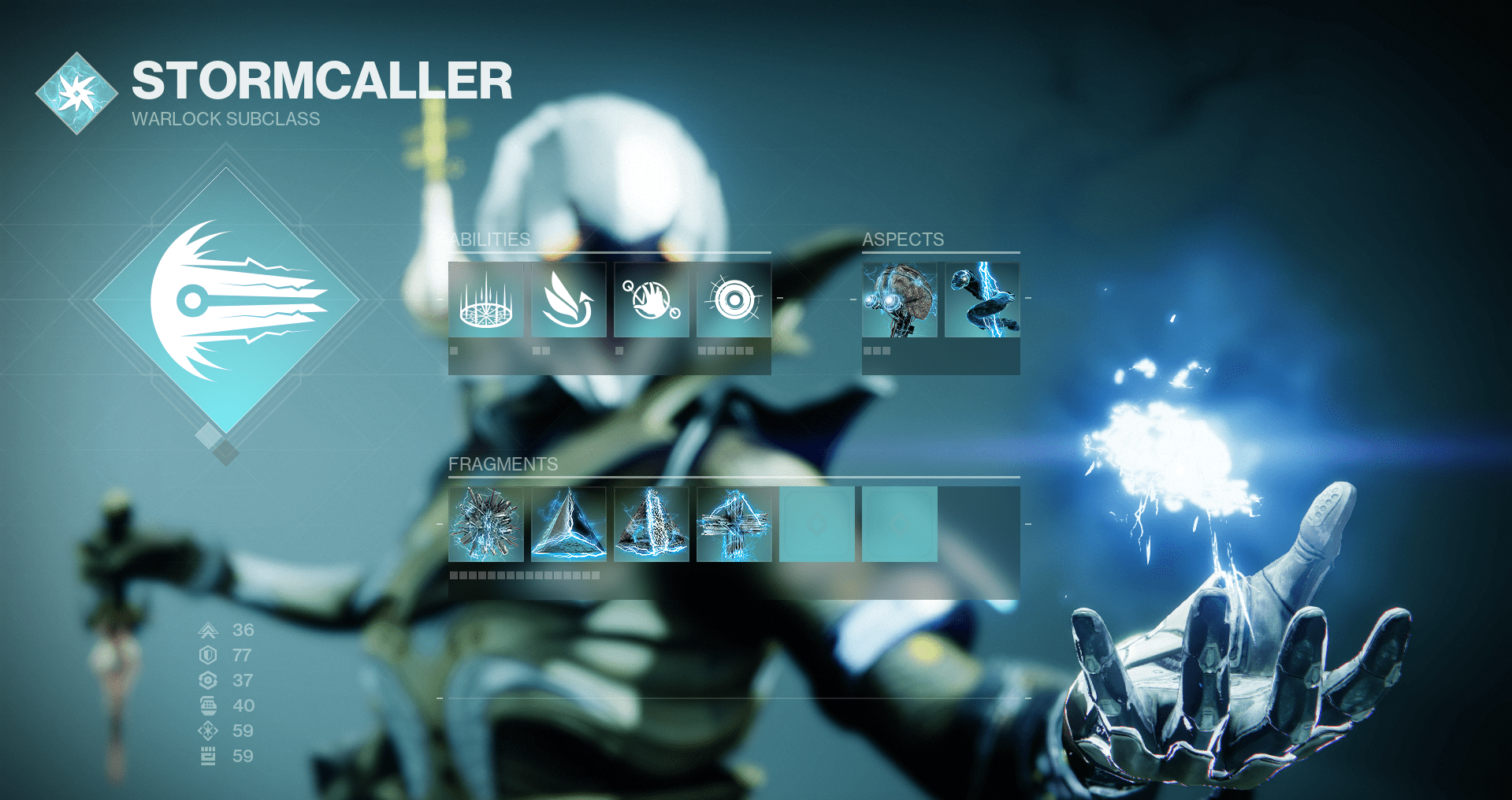 Armor Mods:
Head:

Syphon, corresponding to your Primary weapon's damage, Heavy Ammo Finder and Special Ammo Finder;

Arms:

x2 Focusing Strike;

Chest:

Kinetic or Heavy Reserves and Charged Up;

Legs:

Absolution, Kinetic Weapon Surge, and Surge, corresponding to your Heavy weapon's damage;

Class Item:

Outreach, Reaper, Bomber.
We still recommend striving for the highest possible Resilience stat in the attributes of your armor.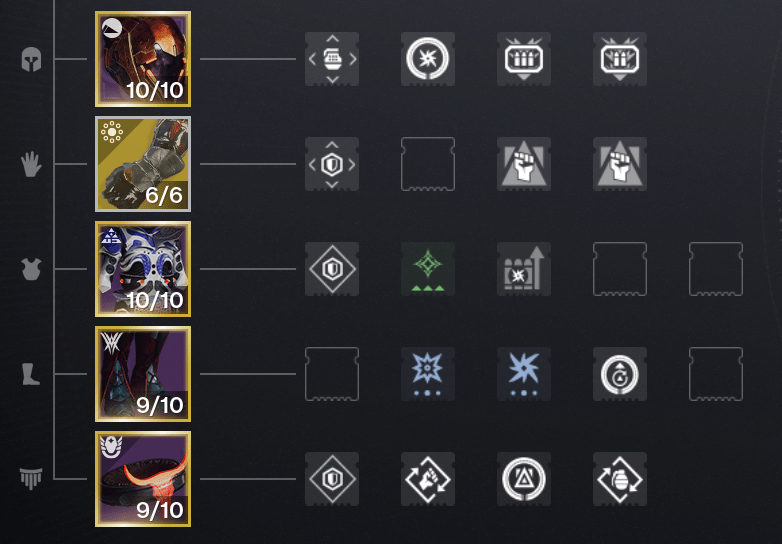 The idea of this build revolves around increasing your team's damage output by stacking auxiliary buffs that synergize with the Radiant buff from Well of Radiance.
This buff is extremely easy to share with others. All you need to do is to transform your grenade into an Arc Soul by holding down the grenade cast button, and then cast your rift.
Transforming your grenade into an Arc Soul will also grant you the Amplified buff, which enhances abilities, including the Arc Soul, increasing its firing rate. Casting the rift will transform one Arc Soul into six, as each member of your team will also receive it.
The second thing you need to do is to activate your charged melee ability if possible and hit the boss to temporarily increase reload speed and apply the jolt effect, which slightly increases damage dealt. However, if you are using Two-Tailed Fox, you do not have to do this. After that, you can start dealing damage to the boss with your weapons.
This build guarantees a 15-second damage buff by eliminating the need to kill enemies with Arc abilities and pick up Ionic Trace. Instead, you simply need to hold down the grenade button to gain the Amplified buff.
If you have not obtained current meta weapons or just want to upgrade your arsenal with a few god rolls then you can use our Legendary Weapon Carry and Exotic Weapon Carry services. We offer the best market price and guarantee the result!
All of this makes this combination of fragments and aspects the best Arc Warlock build for DPS phases on bosses. It also makes it fairly easy to use and does not limit your weapon choice.
PvP Arc Warlock Build
Melee:

Chain Lightning;

Grenade:

Storm / Arcbolt Grenade;

Aspect №1:

Electrostatic Mind;

Aspect №2:

Lightning Surge;

Super Ability:

Chaos Reach.
| | | | |
| --- | --- | --- | --- |
| Fragment №1 | Fragment №2 | Fragment №3 | Fragment №4 |
| Spark of Haster | Spark of Feedback | Spark of Recharge | Spark of Resistance |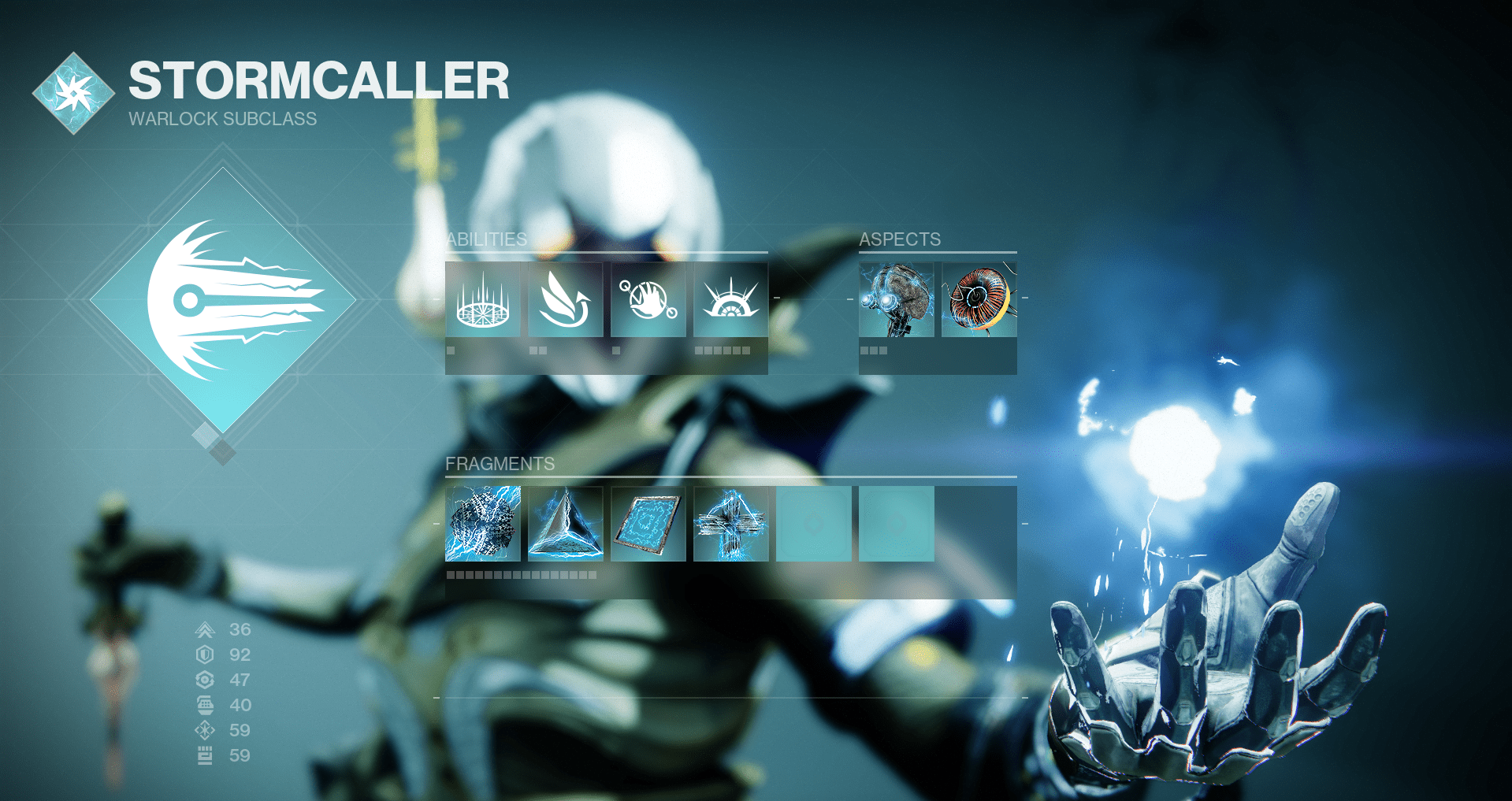 Exotic Armor:

Ophidian Aspect or Transversive Steps;

Weapons:

Whatever you like, as your choice does not influence the build's efficiency.
Armor Mods:
Head:

x2 Targeting Mods, corresponding to your Primary weapon damage;

Arms:

Loader Mod, corresponding to your Primary weapon and x2 Momentum Transfer;

Chest:

x2 Unflinched Mods for your Primary weapon;

Legs:

Weapon Surge Mode for your Primary weapon and Absolution;

Class Item:

Outreach, Reaper and Bomber.
You should strive to have 100 Recovery and 100 Strength.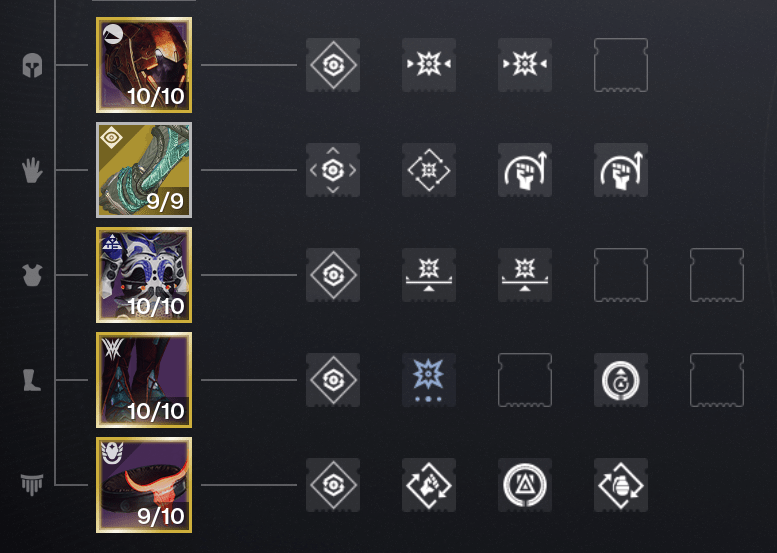 All you need to do is to close the distance to the enemy and unleash a charged melee attack. After that, your enemy or a group of them will either die or suffer significant damage, making it easy to finish them off.
All armor mods are focused on refreshing your melee abilities ASAP and maintaining comfortable shooting with minimal flinch. Using this Warlock Arc 3.0 PvP build is both simple and highly effective when fighting other players. Only a few builds can boast the ability to kill three opponents with a single ability.
Do not forget that the invulnerability during the melee ability cast allows you to counter players who are trying to rush you with shotguns or fusion rifles. This feature is useful if you prefer to rush your foes as well.
Conclusion
Arc Warlock excels in fast clearing of all types of enemies, serves as a valuable addition to a team in challenging PvE content, and is relatively easy to use in PvP. These are the key aspects of this subclass.
Although it may seem complex at first glance due to the constant use of abilities in PvE, it becomes difficult to break away from this playstyle after a short time. Despite the demanding nature of these builds and their relatively low popularity, they do deserve your attention.
F.A.Q.
What is the best Arc 3.0 build for Warlocks?
The best PvE build is the one that allows you to constantly spam your abilities. A crucial component of a build like this is the Warlock's unique exotic called Fallen Sunstar.
What are the best fragments for Solar Warlock build?
For PvE, the best fragments for Arc Warlock would be Spark of Ions, Spark of Shock, Spark of Beacons, and Spark of Discharge. They particularly excel when combined with Special and Heavy Arc weapons.
What is the best Arc grenade for Warlock?
Pulse Grenade is considered the best alternative due to its prolonged duration, which allows for slightly longer maintenance of the jolt effect when combined with the Spark of Shock fragment. It also has the ability to apply this effect to a larger number of targets compared to other grenades.
What is the strongest Warlock build?
When it comes to Arc Warlock, the most powerful DPS build for raids would involve utilizing the Arc Soul aspect and the Getaway Artist exotic arms. For PvP, simply having the Lightning Surge aspect is enough to unlock 90% of its potential.