The Lightfall expansion has brought many new Legendary and Exotic weapons to Destiny 2. Some of them have had a major impact on the current meta and have introduced significant changes to the gameplay we all know.
One of these weapons is the brand-new Exotic Glaive called Vexcalibur. The latter cannot be obtained easily through a quest. The best way to get Vexcalibur is to complete the secret Avalon Mission or in full name Node.OVRD.Avalon.
In our Vexcalibur quest guide, we are going to share how to get Vexcalibur and how to begin the Avalon Mission. You will also find out how good the new glaive is.
If you have no time to grind and farm, you can use our Vexcalibur Boost service. In this case, you will get this brand-new Exotic Glaive in a blink of an eye. Our professional players will take care of this job for you. We offer reasonable prices and guarantee the fastest result.
The quickest way to get the
Vexcalibur Exotic glaive

is our cheap Destiny 2 boosting services:
How to Get Vexcalibur and Complete Avalon Mission
To begin the Vexcalibur Quest Walkthrough, you need to go to the EDZ and select The Sludge Landing Zone. Once you are there, go straight to The Gulch sector.
Before entering the Gulch zone, you will see a white electric box above you.
1st Electric Box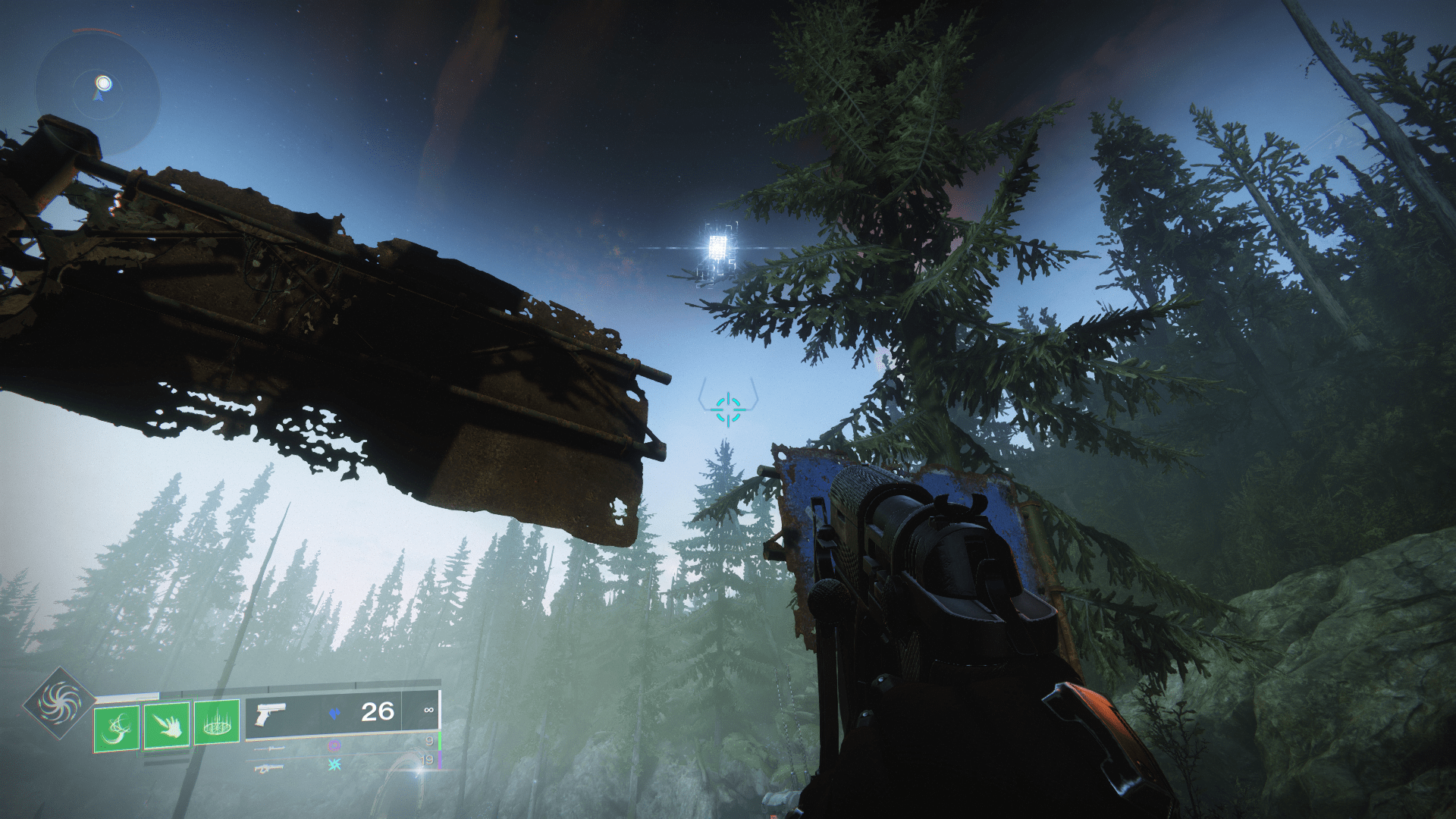 After picking it up, you will receive the effect Access Code 53-??-??-??-??-??, which lasts for 30 seconds.
To keep the buff active and replace the question marks with numbers, you need to pick up the remaining 5 white electric boxes. Luckily, all of them are located in one zone.
2nd Electric Box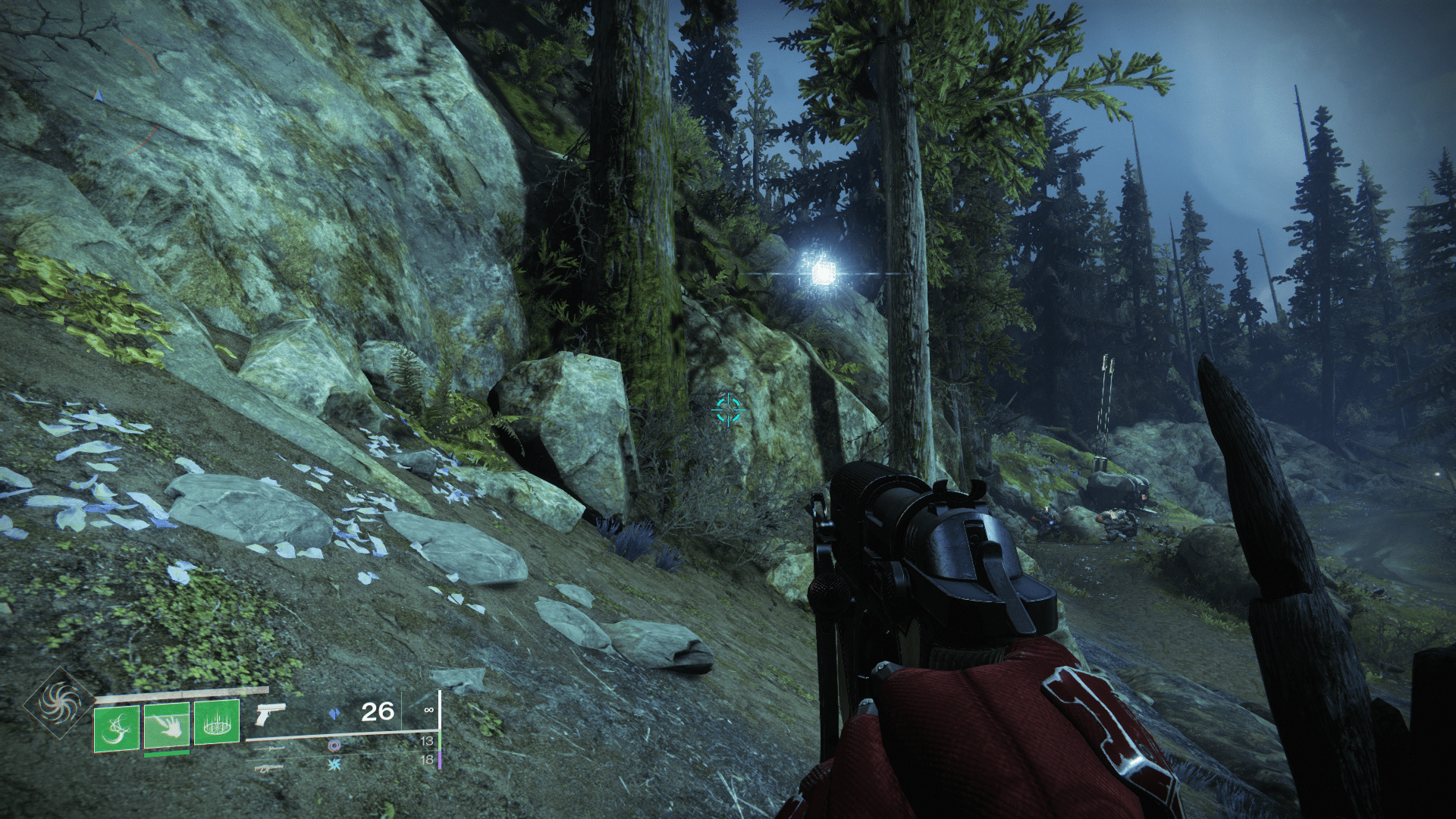 3rd Electric Box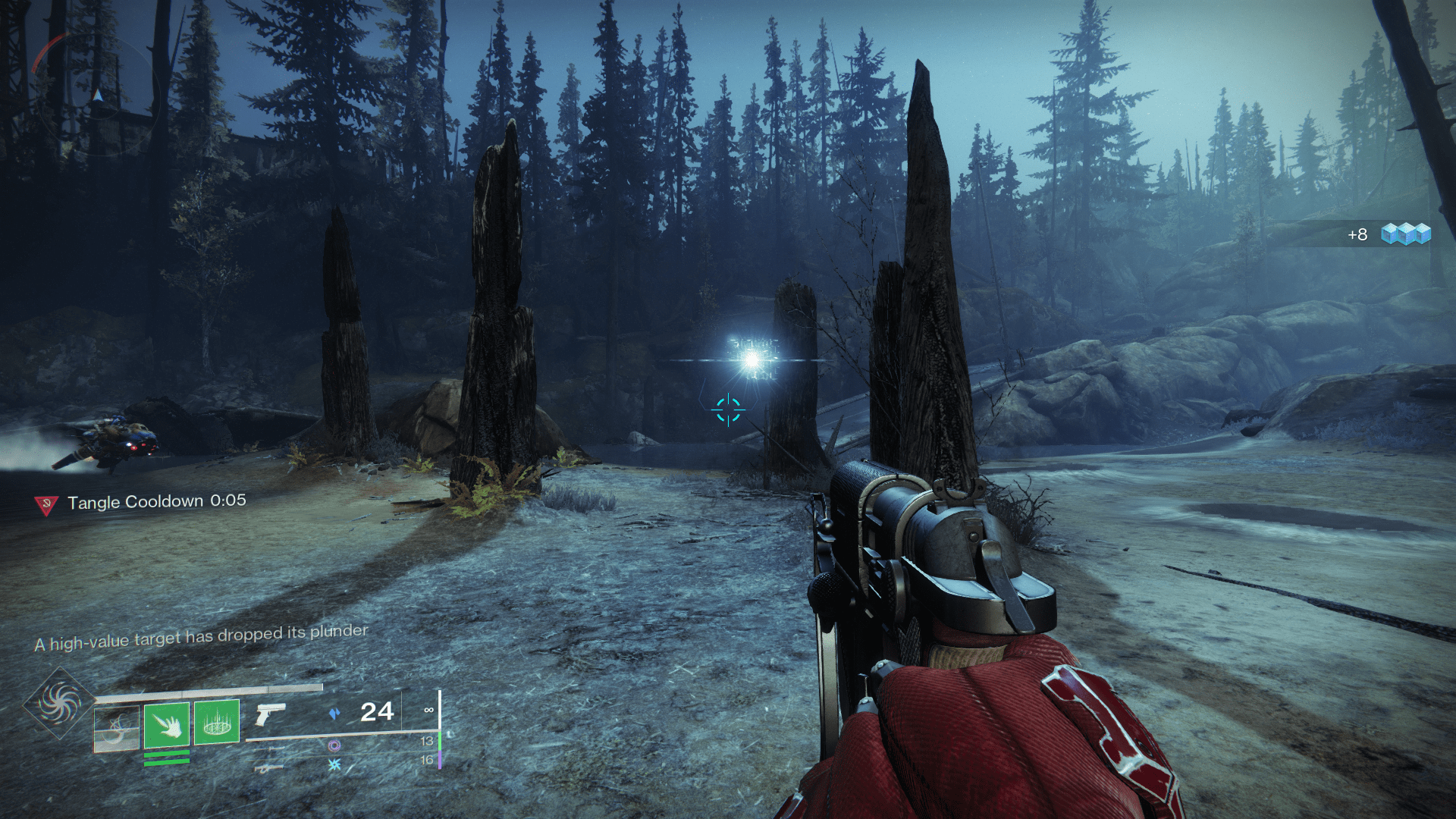 4th Electric Box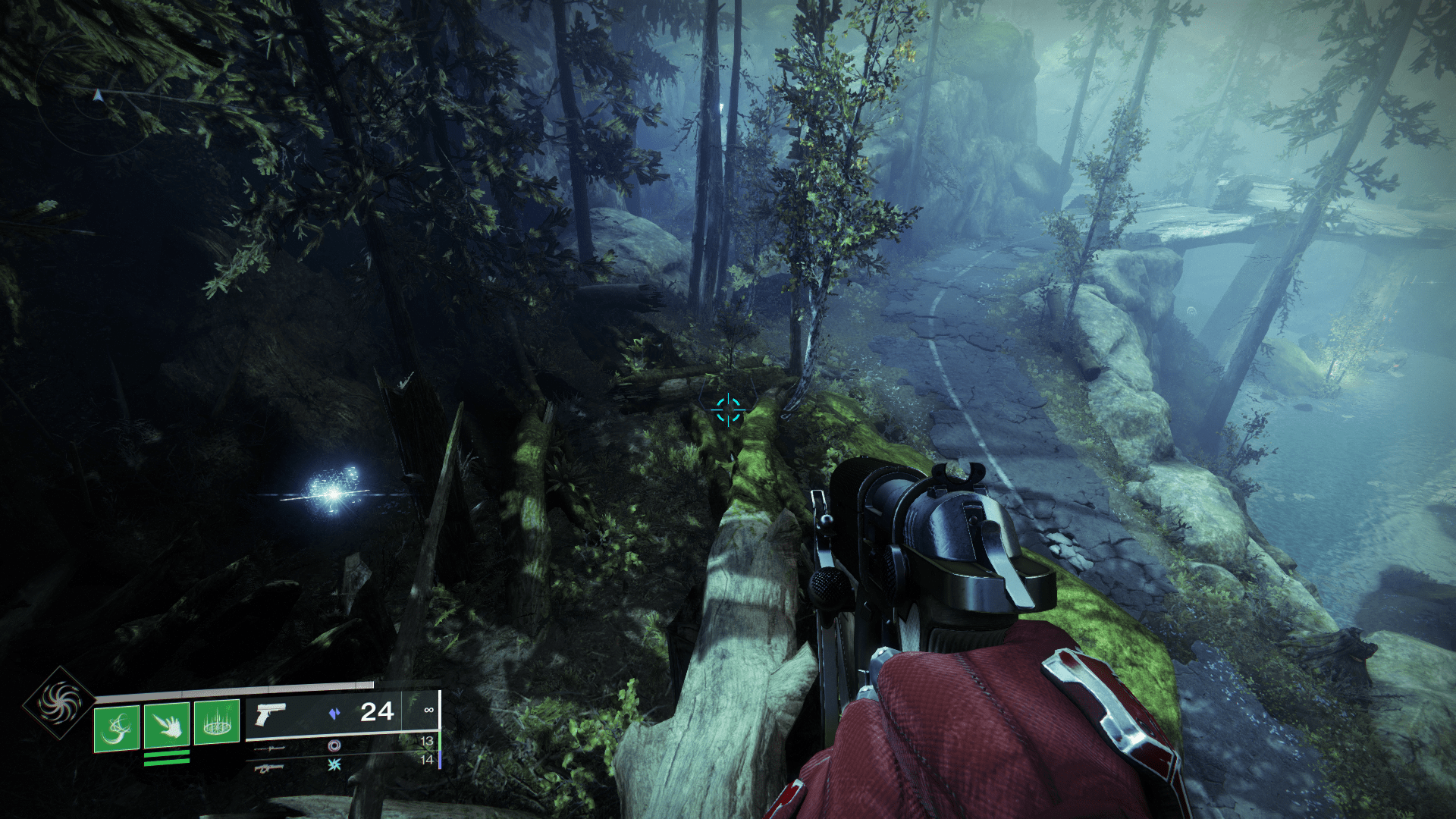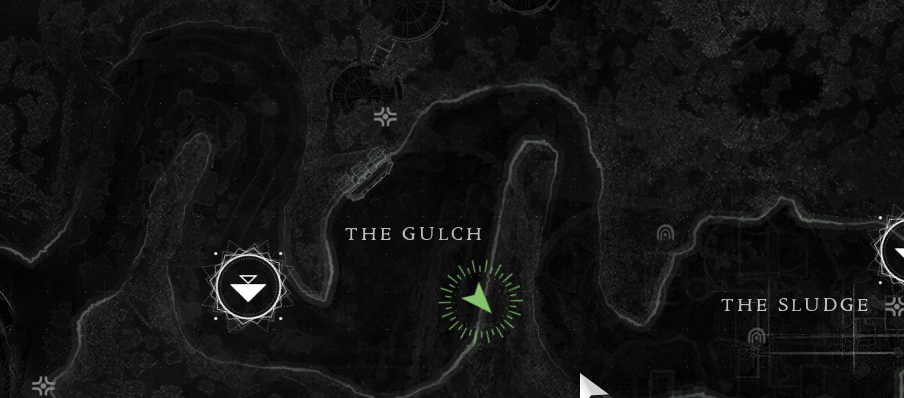 5th Electric Box
6th Electric Box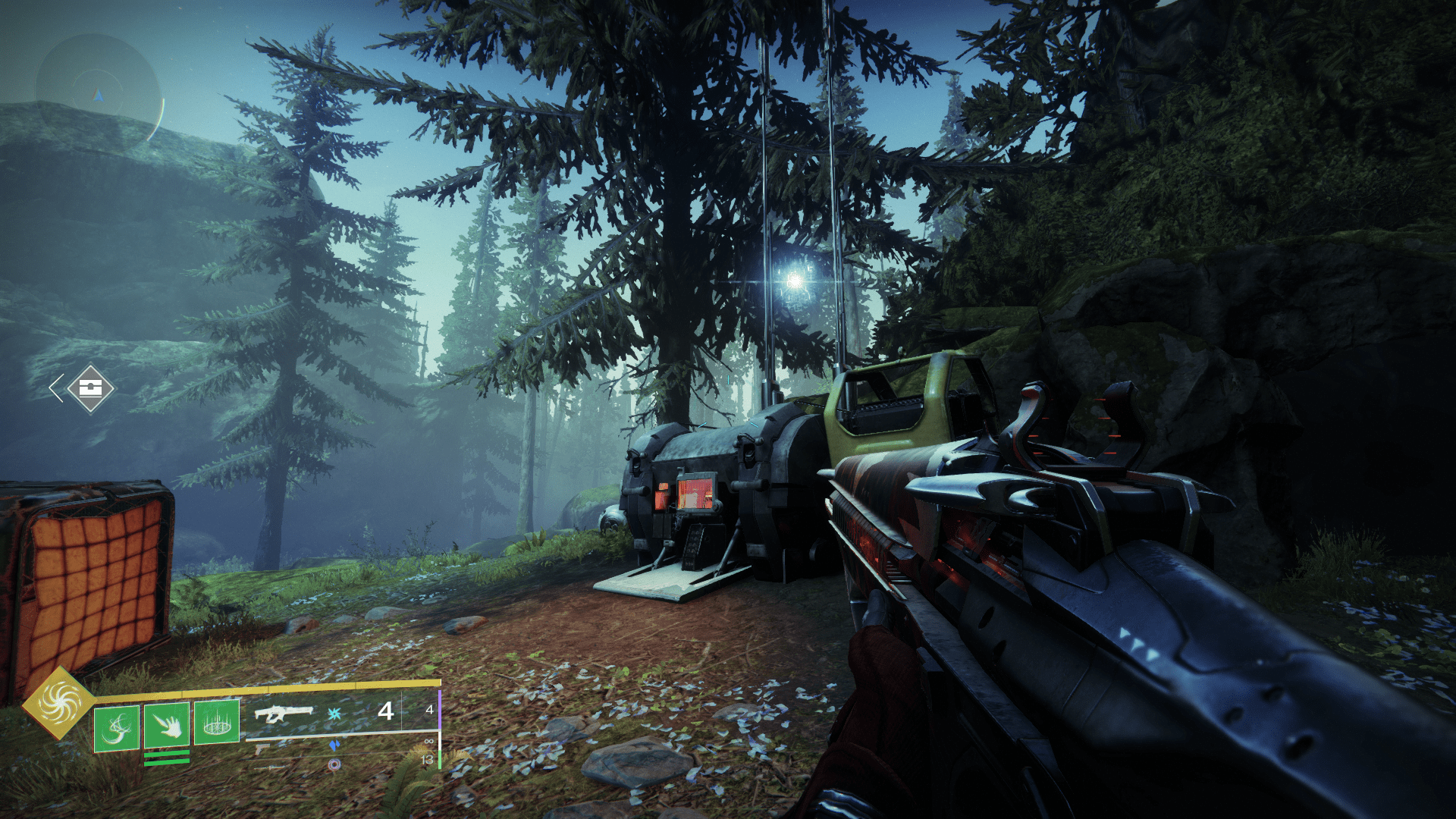 After collecting all 6 electric boxes, you will receive the Simulated Cave Access buff. At the same time, a huge electrical vortex will appear in the sky. Under it, you will find the entrance to the cave.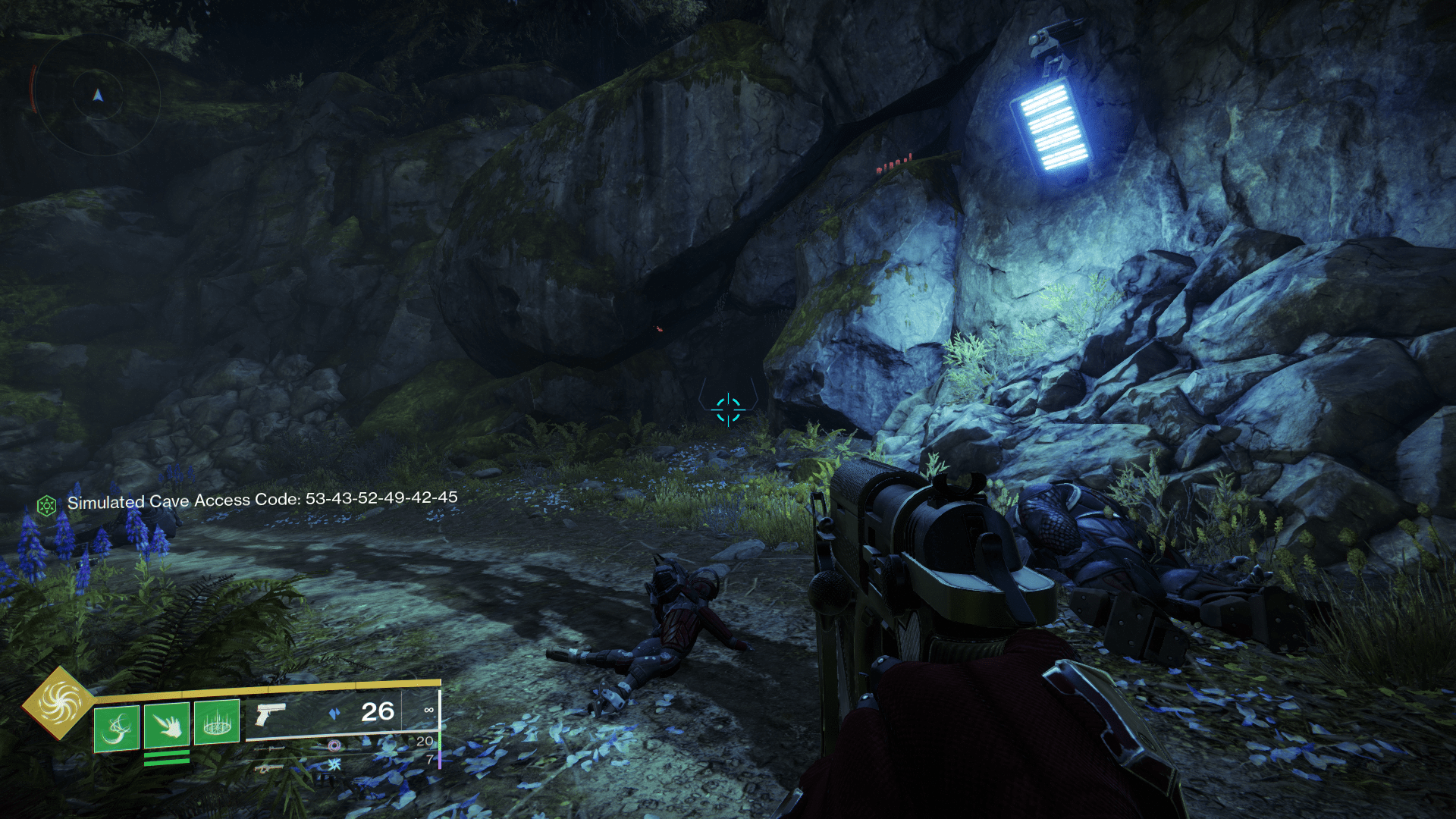 Descending into the cave, you will see Harpy that will give you access to the Vexcalibur drop location, namely the Avalon Mission.
Note: If you do not have the Lightfall expansion, you will not be able to start the Avalon Mission.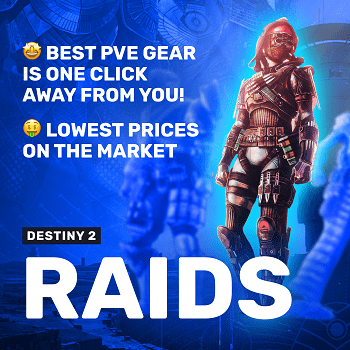 Although the Avalon Mission Walkthrough answers the question of where to get Vexcalibur, it is not the fastest trial. You will have to spend quite a lot of time to obtain the brand-new exotic.
The mission's mechanics are fairly simple. The only thing that may cause any trouble is the towers. You will see 3 figures appearing around them. They are a square, a rhombus, and a triangle.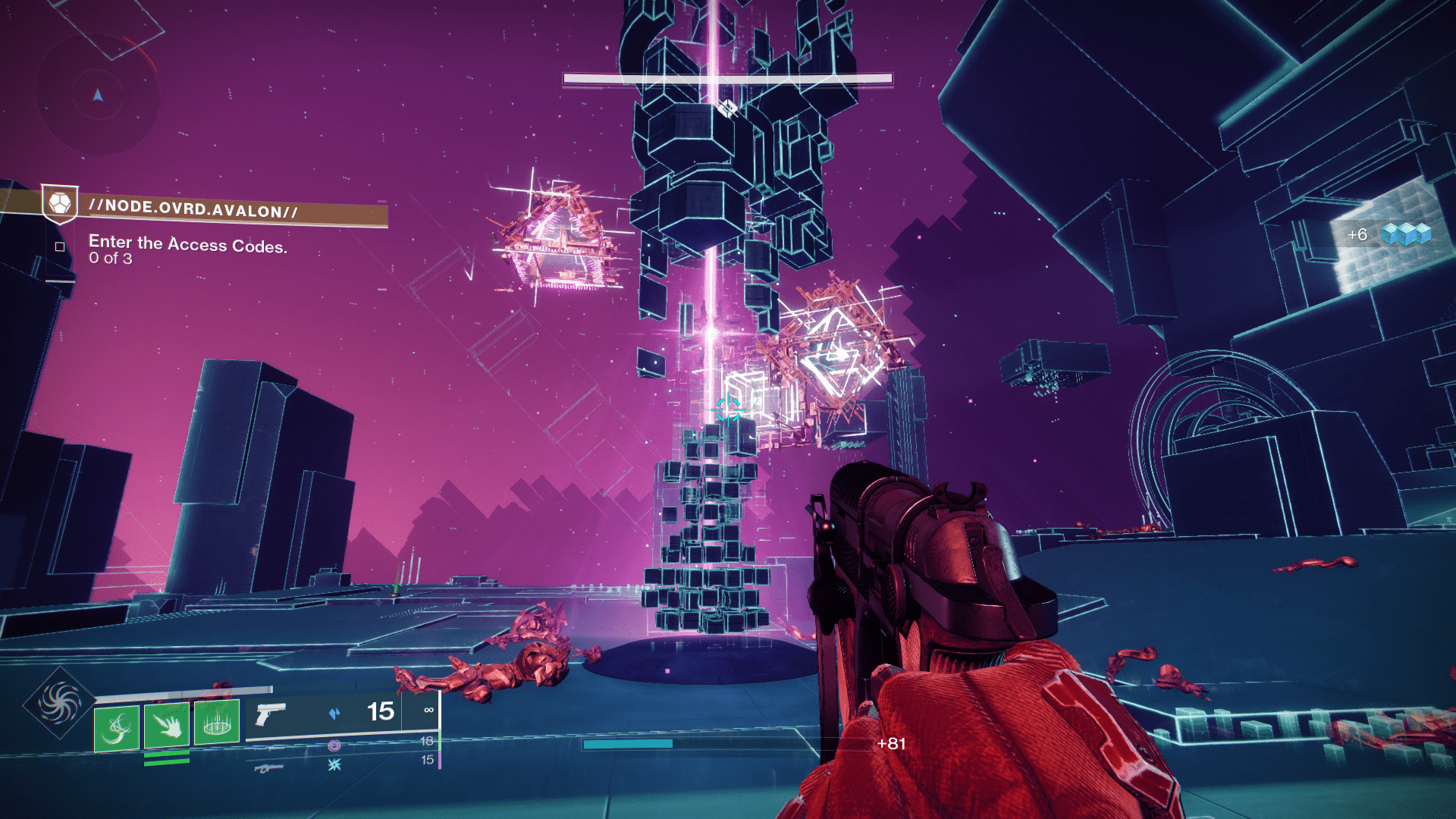 The main problem is the order in which you need to destroy the figures. Next to each tower, you can find a specific order of symbols that will indicate which figures need to be destroyed and in what order.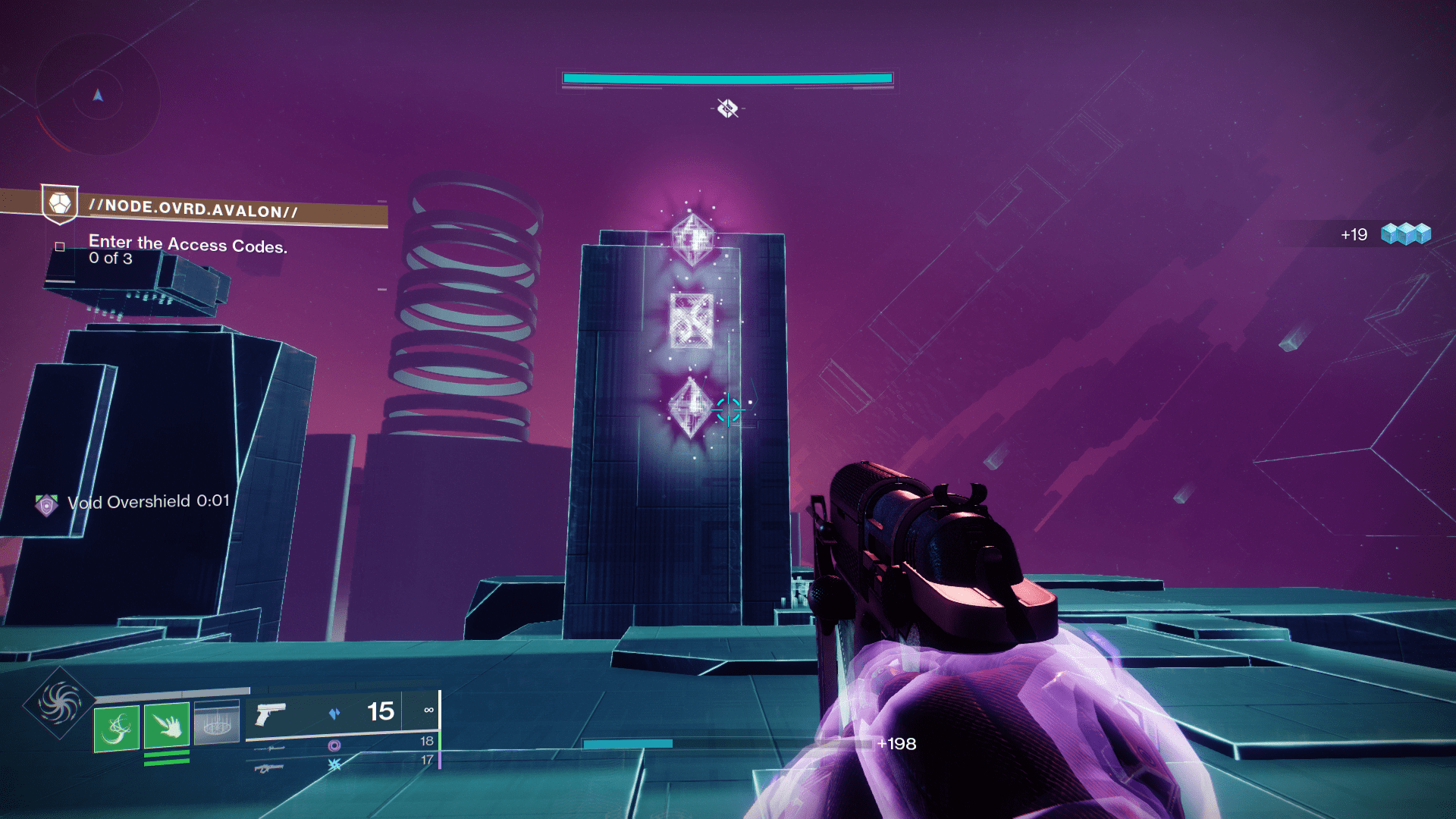 The only difference in mechanics awaits you during the first boss fight - Data Nullifier. Before each Damage Phase, you will need to bring particles into a special tower to open a safe place underneath it. You have a limited time to open it, and if you fail to do this or will not be able to hide in the safe place, you will die after the timer runs out.
When fighting Brakion, the final boss, you will only have to destroy the figures in a certain order. No other mechanics will be present during this battle.
After defeating Brakion, these are all the Vexcalibur Quest Steps you need to take to receive the much-desired weapon. All you have left to do is visit H.E.L.M. and claim your reward.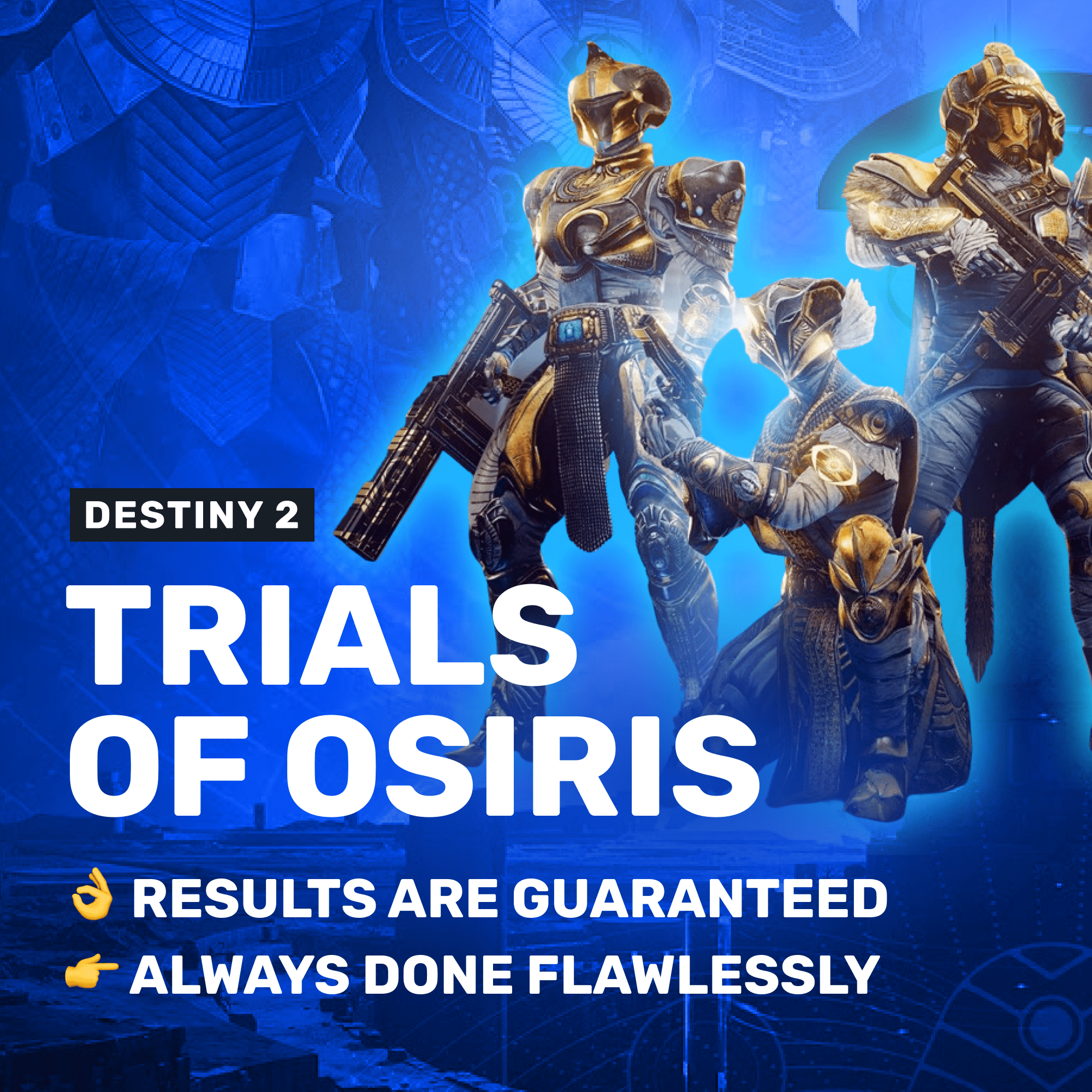 How to Unlock Vexcalibur Catalyst
If you are wondering how to get the Vexcalibur Catalyst and whether it is worth it, you should complete the Avalon Mission on Legend Difficulty. Before trying to do this, we recommend that you pay attention to several important differences from Regular Difficulty:
1830+ power level requirements instead of 1800. We advise that you try to pass this mission on Legend Difficulty after achieving a power level of 1820 on your character;
Multiplicity Mode - the difficulty of enemies now also depends on how many players are in your fireteam. Due to this modifier, we recommend completing Avalon Mission on Legend Difficulty as a duo rather than a trio;
Galvanized Mode - enemies have more HP and are harder to stun. Therefore, we recommend selecting your loadout for effective penetration of Void and Arc shields. You will encounter a lot of enemies with them during this mission.
After obtaining the Catalyst, all you need to do to use it is to visit the Enclave and apply it to Vexcalibur.
Just like with Revision Zero, there are several Catalysts for Vexcalibur that provide different benefits:
Immovable Refit - Dealing ranged damage grants increased weapon energy while you are stationary with your shield raised.
Robber Refit - Melee final blows reload this weapon's magazine from reserves.
Feedback Refit - Blocking damage partially reloads this weapon from reserves.
Each week, you can only receive one Catalyst for completing Avalon Mission on Legend Difficulty. As a bonus for obtaining all Catalysts, you will also get the Scribetrace Exotic Ghost Shell.
If you have no team to complete this challenge or you simply wish to speed up this process, you can use our Vexcalibur Catalyst Boost service. Our professional players will gladly help you obtain the desired Catalyst for this weapon. We offer fair prices and guarantee the result.
Is Vexcalibur Good and How to Use It
It can be stated with confidence, Vexcalibur Destiny 2 is the best special glaive currently available in the game. The main reason for this is its perks - M1R Distribution Matrix and Perpetual Loophole, which allow you to get a Void Overshield buff simply by blocking any damage.
In addition to this, both the timer and the Overshield itself are refreshed after killing any enemy. This allows you to have this buff active for an infinite amount of time and, most importantly, stay alive for much longer.
It should also be noted that Vexcalibur is a craftable weapon, which means you can customize and improve it to your playstyle. We have compiled the best perks that can be considered Vexcalibur god roll.
1st Column Perk
Auxiliary Reserves. This perk is a must-have to maximize the shield duration. Thanks to it, you will get a larger amount of overshield for blocking incoming damage.
2nd Column Perk
Swap Mag / Light Mag. Choose one of these depending on your playstyle.
3rd Column Perk

Perpetual Loophole

. This perk cannot be changed.
4th Column Perk
Short-Action Stock is the best choice for the fastest weapon switching.
Catalyst Choice
Immovable Refit / Robber Refit. Both perks are great but suit different playstyles.
The best weapons to combine with Vexcalibur are Linear Fusion Rifles like Cataclysmic and Stormchaser. They allow you to deal overwhelming damage in situations you cannot use Vexcalibur either because of the distance from the enemy or because of the inevitable death threat during a boss's AoE attack.
At the same time, Linear Fusion Rifles can be practically useless in certain situations. For example, Vexcalibur performs better when clearing out mini-bosses at short range. As a rule, you can do it without losing any health at all.
Vexcalibur performs greatly with Void Builds. Special attention should be paid to the Echo of Exchange, Echo of Persistence, and Echo of Undermining fragments. All of them, when combined with Vexcalibur, give you a decent build based on the frequent use of grenades. The latter can be used to weaken a target. If required, you can add Echo of Instability to these fragments to have Volatile Rounds on your Glaive/Void Heavy Weapon.
Conclusion
Vexcalibur turned out to be an excellent Exotic Glaive with wide functionality and customization. It can be used with a Void Subclass to create unique builds, as well as with any other subclass to obtain a constant void shield buff.
Although the secrecy of the mission raised the question of how to get Vexcalibur Destiny 2 for many players, unlocking it is relatively easy. For instance, getting Whisper of the Worm was a more difficult process in the past.
We hope that our Destiny Vexcalibur Review has been helpful to you and that you have found the information you need. We have shared every detail concerning where to find Vexcalibur in Destiny, as well as how good it is.
F.A.Q.
Is Vexcalibur Good?
Vexcalibur is the best special exotic glaive currently available in Destiny 2.
What is the god roll for Vexcalibur?
The combination of the Auxiliary Reserves + Swap Mag + Short-Action Stock + Robber Refit perks is the god roll for Vexcalibur.
Is Vexcalibur good in PvE?
This is a great choice for PvE content due to its ability to create unique void builds. Its perks are also amazing.
Can you get Excalibur without Season Pass?
To get Vexcalibur you need to have a Season of Defiance Season Pass.
How do I get Vexcalibur?
You can get Vexcalibur for the completion of Avalon Mission.
How do you start Vexcalibur in Destiny 2?
You can take a quest in the EDZ, Gulch sector. To find more details, make sure to read a separate paragraph devoted to this in our article.
Where to get Vexcalibur Catalyst?
You need to complete Avalon Mission on Legend Difficulty to get the Catalyst for Vexcalibur.
How do I get Vexcalibur Catalyst quest?
The Vexcalibur Catalyst quest becomes available right after you obtain Vexcalibur Exotic Glaive or complete Avalon Mission on Normal Difficulty.