Any Day One Raid is an exciting event for the Destiny 2 community. Many teams are preparing to pass this 24-hour raid to receive an exclusive emblem. Get yourself ready for the 10th of March because it is Destiny 2 Lightfall Raid Start Time. Despite being extended up to 48 hours, Day One mode or so-called Contest Mode is still difficult to complete. This is actually a huge problem for people who are trying to complete it for the first time. In this article, we are going to share a few tips and tricks on how to prepare for this challenge and if it is worth your time spent.
IMPORTANT NOTE: At SkyCoach, you can also Buy Destiny 2 Boost at the lowest prices and with the fastest delivery. You can make your first purchase even CHEAPER if you find our special PROMO CODE (highlighted in green) hidden in this article and get a 20% DISCOUNT.
Check out our most popular
Destiny 2 Boosting services

offered at the best market price:
Reasons to Complete Day One Raid and Available Rewards
Since Day One represents a sort of challenge, the reward you get for passing it should be unique. This reward is an emblem you can receive if you complete the raid within 48 hours. If you fail to do this, you will not be able to get it another time.
Even though the reward has no practical application, unlike weapons, it still remains one of the main reasons to complete the raid in a limited time. On top of that, you get the Day One title in your Raid Report profile.
As for other Lightfall Raid Day One Rewards, you still can randomly get gear after completing the raid. Unfortunately, passing it in the first days does not increase your chances of receiving a raid exotic. The only team, which can get it guaranteed is the one, which completes it the first in the world.
As you can see, completing Day One Raid is more about having fun and getting rewards. Receiving the top emblem, which is only available to the best players and wearing high-rank gear are the reasons for passing this raid within 48 hours.
If you have no reliable team or wish to save time, we have you covered here. By ordering our Lightfall Raid Day One Boost service, you can be sure our pro players will complete this raid for you. We offer the best market price and guarantee the fastest completion time.
Is Day One Raid Difficult to Complete?
Having only 48 hours to complete the raid is not the biggest challenge here. The raid's difficulty is radically increased since Contest Mode is activated for the time you are taking part in this activity. The latter decreases your power level to a fixed rate for each encounter. BLOG20
You will notice the maximum reduction of your power level after you reach the final encounter. During it, you will have it lowered by 20 points, which makes the enemies' damage and defense much higher.
The lack of understanding of certain new raid's mechanics and the absence of any experience are the main reasons why practically all teams are suffering to complete this raid in a limited time.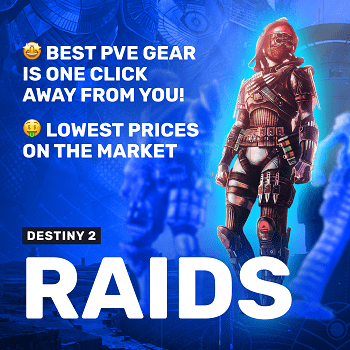 To make your life easier, we highly recommend that you stick to the following rules when trying to complete the raid in the first days:
Gathering the right team.

Completing the raid with random players is tough and may turn out to be a waste of time. Having the right team compilation can not only help you learn the mechanics quicker but also make the raiding process more comfortable in general. You will realize how important this advice is after your

100th wipe

in a row during the same encounter;

Outline the roles in your team.

Decide on who is going to play as Titan, Warlock, and Hunter in advance.
During the last encounter, you need to deal the maximum

DPS.

If your team consists of

3 Hunters, 2 Warlocks,

and

1 Titan,

it is going to be much easier. Due to the Hunter's Golden Gun super ability, you can maximize your damage output and be more confident during the stages when you need to kill enemies ASAP;

Clearing out adds is important.

If one of your party members has trouble clearing regular (red-bar) enemies during the raid, choose a person who is going to be responsible for clearing large enemy groups using the right build. If this player does not participate in raiding mechanics, this is the perfect candidate for this role.
Gear Setup and Best Weapons for Day One Completion
The other part of preparing for a Day 1 Raid is your weapons and armor. Having the right loadout and armor modes are the key factors influencing your chances of achieving victory in the raid. The first thing you want to pay attention to is the armor you wear and what stats it grants you.
Your equipment power level also plays a huge role. To get thoroughly prepared for the raid, you need to increase your power level. For this, you are to complete Lightfall Campaign on the Legend Difficulty. If you have no time for this or simply wish to speed up this process, we have the solution for you. Check out our Legend Lightfall Campaign Completion Boost and let our professional players do this job for you. We offer reasonable prices and guarantee the fastest result.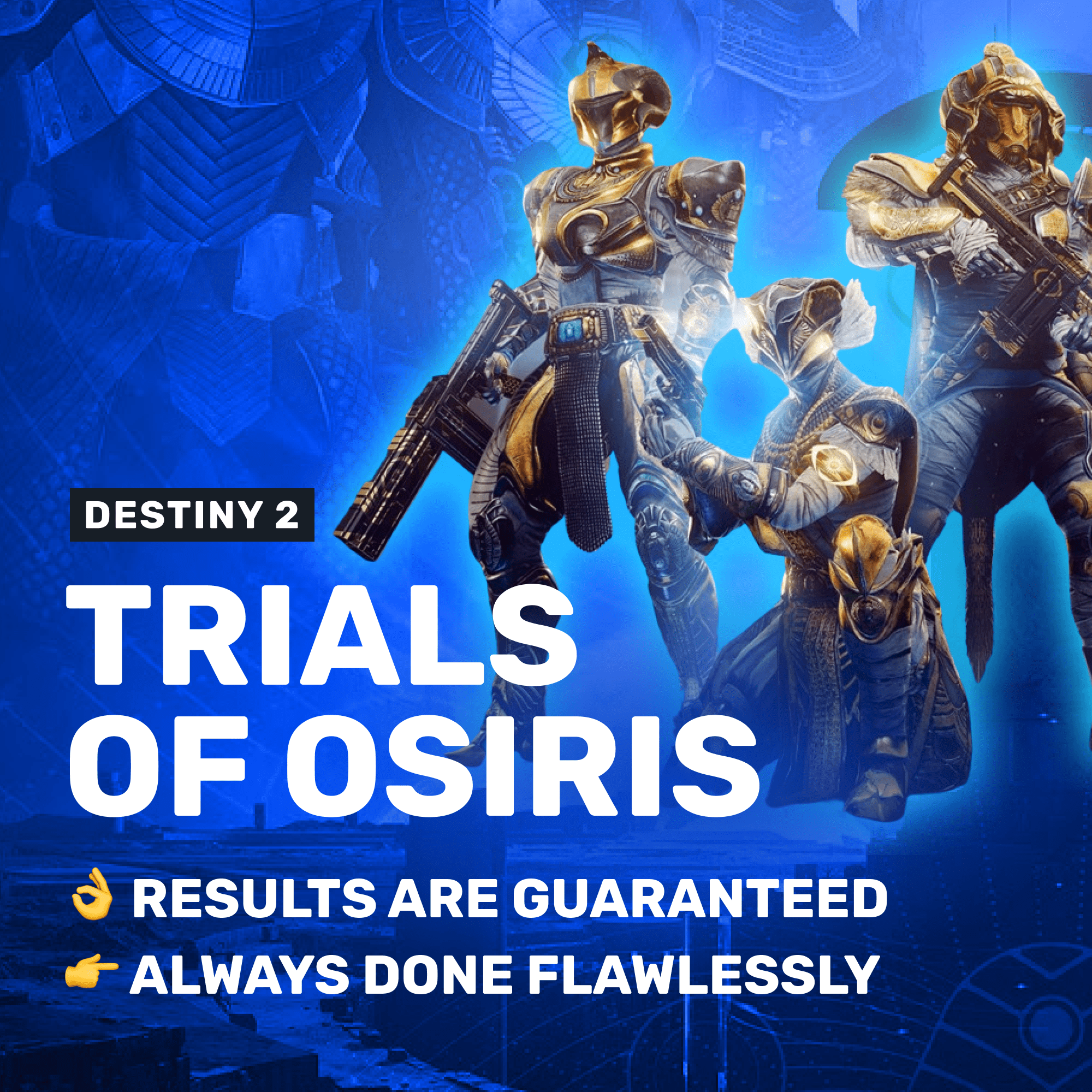 One of the main stats is Resilience, as it provides you with a 30% extra defense from incoming damage if you have 100 points of it. This can save you from one-shot attacks from some enemies.
Maximizing your other stats like Recovery, Mobility, Discipline, Intellect, and Strength depends on your build. More specifically, on what abilities you are going to use most of the time.
If you wish to farm high-stat armor, we highly recommend that you pass Master Spire of the Watcher. Besides, the equipment you get from this dungeon will have an extra slot mode. Keep in mind, farming the gear on the Legend difficulty will bring you no slots whatsoever.
When choosing what armor to wear, take a look at the following options:
Protective Light (High-Resistance Buff);
Ammo Reserves such as Grenade Launchers, Linear Fusion Rifles, Sniper Rifle;
Different Scavenger Modes;
If you have armor energy left in your gloves, pay attention to dexterity mods. The latter allows you to switch between weapons faster. This can boost your DPS when using several weapons to deal damage.
Adding a few extra words concerning firearms, all Kinetic guns will deal a 15% increased damage in Lightfall. In comparison, energy weapons (Statis goes for Energy) will not have this buff. To compensate for this difference, we recommend that you use the same elemental damage guns in energy and Heavy slots.
This is necessary to get a 25% damage increase from the Font of Might mode. The latter works not only for Heavy weapons but for Energy ones as well. You can activate this mode only if your weapon damage type coincides with your subclass'.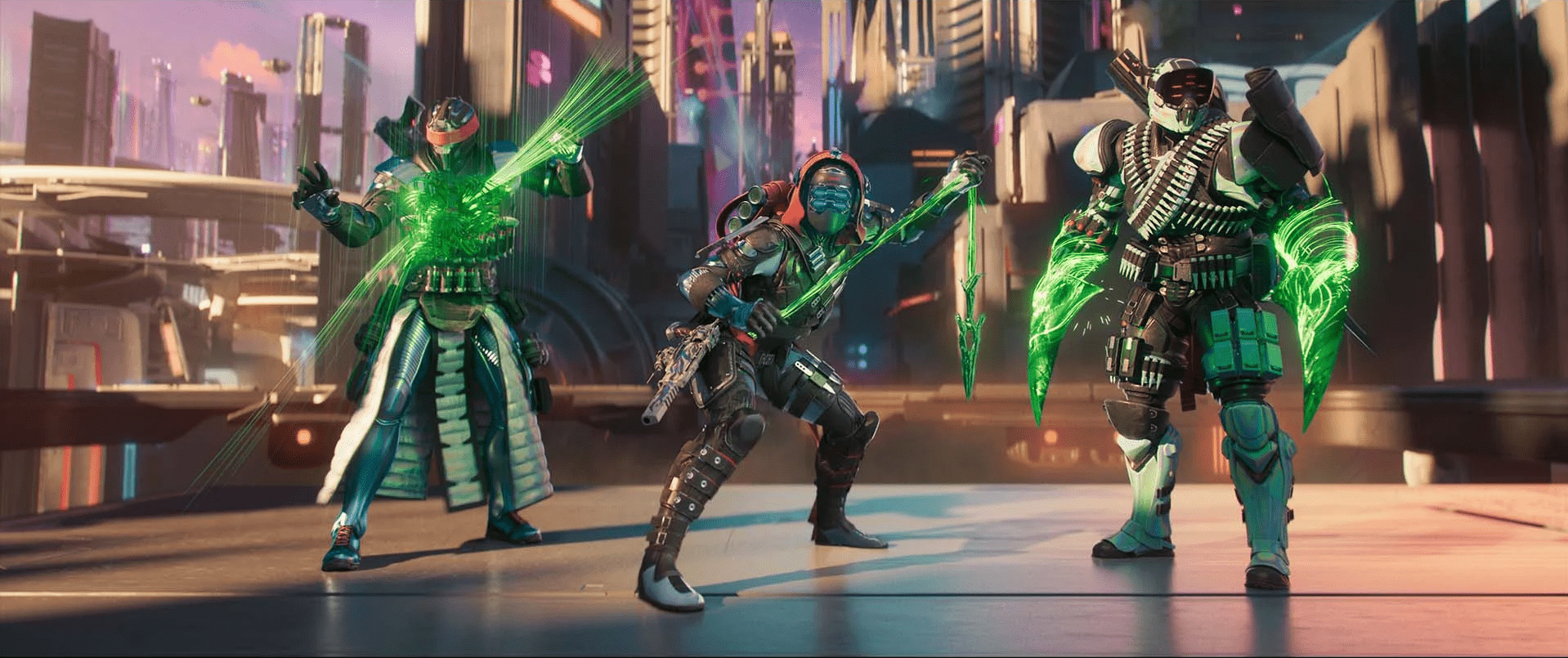 Therefore, when preparing for the raid, you should make up your mind concerning what subclass/weapon loadout you are going to use in different encounters. In some of them, you need to deal the maximum DPS to the boss, while others require you to clear out enemies ASAP. We highly recommend that you prepare 2 different builds for each situation.
Using the right Mode Configuration and Special Loadout will help you reach all top Lightfall Raid Day One Raid Loot. Here are a few guns, which can turn out to be quite useful for this:
Weapon Name

Damage Type

Ammo Type

Short Description

Anarchy Exotic Grenade Launcher
Arc
Heavy
The best

Heavy Grenade Launcher

for long

DPS

phases. It performs especially well with any

Special weapons.

Witherhoard Exotic Grenade Launcher
Kinetic
Special
A perfect

Special Grenade Launcher,

which synergizes well with

Linear Fusion Rifles

during middle and long

DPS

phases.
Izanagi's Buden Exotic Sniper Rifle
Kinetic
Special
A great

Burst Sniper Rifle,

which is arguably the best addition to

Grenade Launchers

and

Rocket Launchers

with Auto-Loading Holster.
Merciless Exotic Fusion Rifle
Solar
Special
One of the most impressive choices for

DPS

on short ranges.
Divinity Exotic Trace Rifle
Arc
Special
An amazing

Supporting

gun.
Gjallarhorn Exotic Rocket Launcher
Solar
Heavy
A must-have firearm if your team uses

Rocket Launchers

for

DPS,

as it increases the damage of other

Rocket Launchers

in your team.
The Lament Exotic Sword
Solar
Heavy
Probably the best sword in currently available in the game. It performs especially great on short ranges when the boss cannot kill you with a random

AoE

hit.
The Hothead Legendary Rocket Launcher
Arc
Heavy
This is one of the most impressive

Rocket Launchers

you can find today. We highly recommend that you use it with Auto-Loading Holster + Explosive Light.
Taipan 4FR Legendary Linear Fusion Rifle
Void
Heavy
A decent

Linear Fusion Rifle

to deal damage without using a secondary weapon. We advise that you use it with Triple Tap + Firing Line.
Stormchaser Legendary Linear Fusion Rifle
Arc
Heavy
If running the Auto-Loading Holster + Firing Line perks, it is a great option to use with Witherhoard / Izanagi's Burden. This makes it a number one choice during

DPS

phases.
Wendigo GL3 Legendary Grenade Launcher
Arc
Heavy
This is the most powerful

Grenade Launcher

currently available. During

Day One,

we recommend that you use it with Auto-Loading Holster + Explosive Light and combining it with Izanagi's Burden.
Heritage Legendary Shotgun
Kinetic
Special
An overwhelmingly strong

Slug Shotgun,

which is worth taking a look at. This is the optimal alternative to use with Anarchy. We recommend that you try it with the Reconstruction and Recombination perks.
Succession Legendary Sniper Rifle
Kinetic
Special
A perfect

72 RPM Sniper Rifle,

which is a perfect addition to Anarchy. It performs especially well with Reconstruction and Vorpal Weapon.
Forbearance Legendary Grenade Launcher
Arc
Special
An amazing Wave-Frame

Grenade Launcher

and one of the best

Special Weapons

for add clearing. We highly recommended that you use it with Ambitious Assassin and Chain Reaction perks.
Conclusion
Day One Raid is definitely one of the toughest PvE activities in the game. At the same time, completing this challenge demonstrates your personal skills, as you can receive a unique emblem. The latter is only available for a limited period, which makes it so rare. We hope every team will get the best loot and pass this challenge with minimum attempts.
F.A.Q.
When does the Lightfall Raid open?
The raid opens on the 10th of March, 9 AM PT / 12 PM ET.
Is Lightfall the end of Destiny?
No, Lightfall is not the last chapter of Destiny 2.
What Level is the Day One the Lightfall Raid?
It is difficult to say anything exactly about that now. We can only guess that the power level requirement will be 1700 or so.
Is Lightfall the final expansion?
After Lightfall, there will be another expansion called The Final Shape.