First thing we want to mention in our Revision Zero guide, is that along with Revision Zero the new mission was added to the game - Operation: Seraph's Shield, which is very much like Presage and Harbinger missions which awarded players with Hawkmoon and Dead Man's Tale.
Check out our most popular
Destiny 2 Boosting services

offered at the best market price:
To unlock this mission you will need to go along the More than a Weapon questline. The Light requirements here are 1580 for both Normal and Legend versions. A bit high, but not Master raids high.
After you complete Operation: Seraph's Shield on Normal Difficulty, you will need to go back to H.E.L.M. to receive your Revision Zero. Your next step will be visiting The Enclave on Mars to craft a new rifle with the perks available by default (one perk per column). To unlock more perks you will simply need to play with your new gun. However, unlocking Catalyst will be a bit more complicated.
There are 4 options in the Revision Zero Catalyst rotation, which makes this the only weapon in the game with such versatility. Every Catalyst adds an additional perk to your rifle:
What is interesting is that these Catalysts are more than usable in both PvP and PvE. The only thing that feels a bit strange is those two perks that affect your reload speed. We feel that Feeding Frenzy should be replaced with something else, but that is just a minor complaint.
How to get Catalyst for Revision Zero
The main issue is how to get the Catalysts. It will be at least one step harder than getting the rifle itself, because you will need to complete the new mission on Legend difficulty. This is not a trivial task, because the difference between Normal and Legend Operation Serpah's Shield is significant: as if enemies dealing more damage and having more resistance to your attacks is not enough you will also have to deal with additional mods, which will make your walkthrough significantly more difficult. We highly recommend having a good team for this challenge, for Legend and Master difficulties alike, especially if you are not familiar with the Deep Stone Crypt raid mechanics.
Every week, upon completing the Operation: Seraph's Shield mission you will have to choose one of the four Catalysts. So you will need to continuously complete the mission during four weeks to have the full collection of perks at your disposal.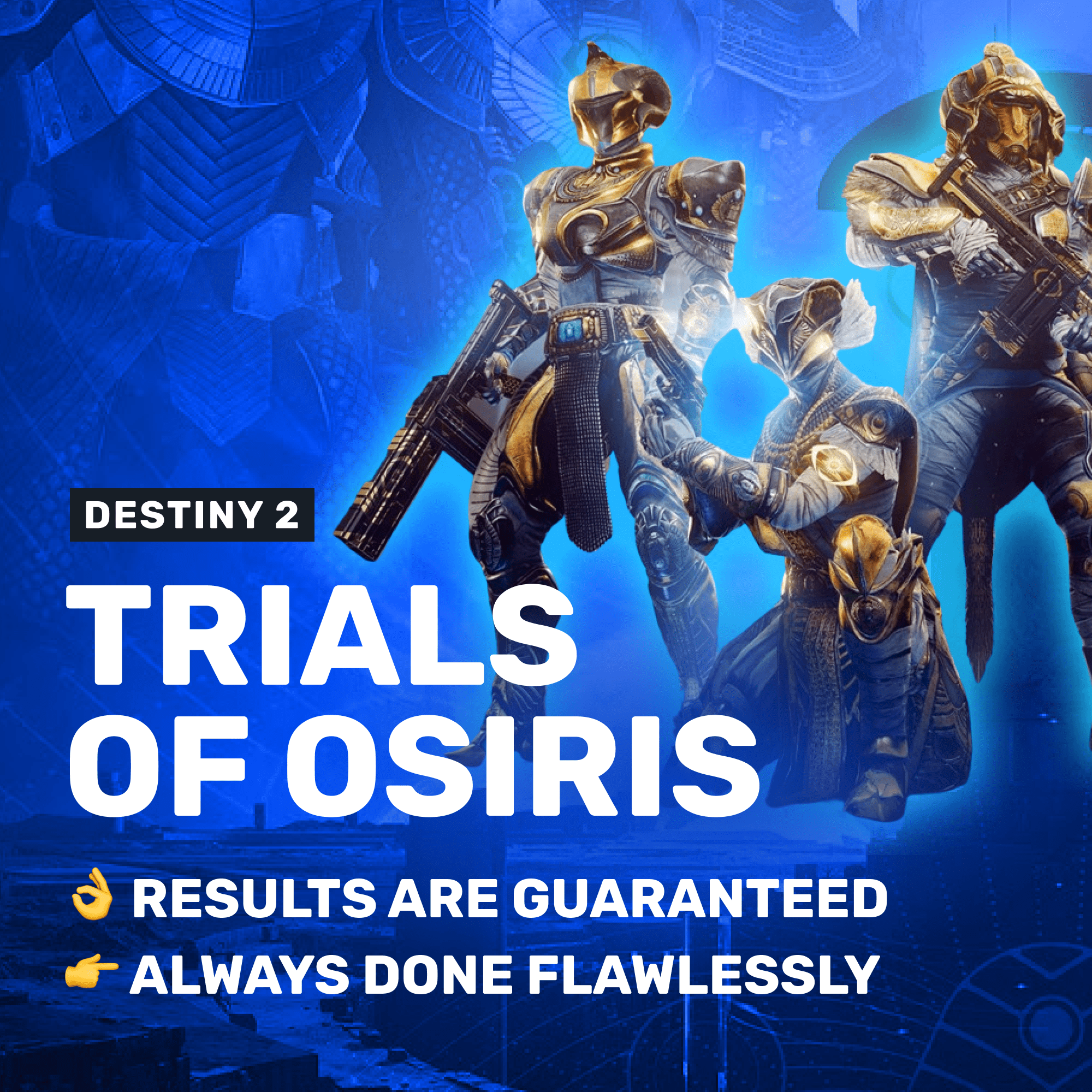 Speaking about the mission itself: as for now, this is arguably the most aesthetic secret mission in the game's history. The decision to bring the mechanics of the Deep Stone Crypt raid into the mission is, perhaps, the best thing that happened to this part of the game, because it lets people who did not make it to the raid itself a chance to appreciate DSC raid's mechanics in all their glory. For those players who did hundreds of times made it to the raid, however, these new locations will feel more like another raid encounter, only, situated outside of the raid.
However, not only the mechanics were moved from the old raid. Locations, music, and overall feel of the new content is very much like the Deep Stone Crypt raid, which is actually really great. Especially during the jump puzzles. By the way, the jump puzzles in the new mission were redesigned to make them feel less dizzy and frustrating (which was a major complaint from a great number of players). Now they feel quite smooth and offer an excellent opportunity to take a break and enjoy the view.
How good is Revision Zero?
First thing you need to know about the Revision Zero is that this is a kinetic rifle that limits the use of some popular weapons. However, this gun compensates for it greatly with its main feature - the generation of ammo capable of dealing more damage than a 90 RPM Sniper Rifle and penetrating barrier shields.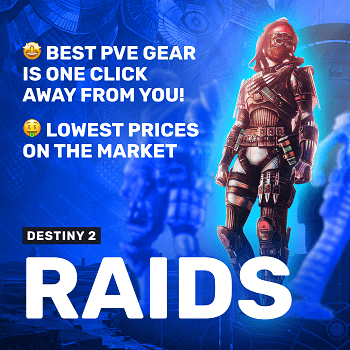 Unlike Vex Mythoclast, which has a similar mechanic of going from full-auto fire mode to Linear Fusion Rifle mode, Revision Zero requires precision hits instead of killing enemies to transform, which makes it way easier to utilize the weapon's core mechanic. However, because Revision Zero is a Pulse Rifle, it is a bit harder to handle than Vex Mythoclast. Not a problem after some getting used to.
Revision Zero Main Features
Revision Zero is a craftable weapon with customizable perks. This is a

Pulse Rifle

capable of firing both 4-round and 2 round bursts. It also has a special

Sniper Mode,

which effectively turns this Pulse Rifle into a Sniper Rifle with excellent accuracy and damage.
First Column's Perks
First Column's Key Perks

If you want to use this rifle in PvE we recommend you to pay close attention to the Vorpal Weapon perk. For PvP the ideal choice would be the Eye of the Storm perk, which will help you one-shot your opponents in the sniper mode.

Second Column's Perks
Second Column's Key Perks
The second column's perks mostly play a supporting role. For example, to increase stability and reduce recoil we recommend using the Fitted Stock perk, and to make your handling better - the Short-Action Stock.
Possible Implementations:

There is no doubt that this rifle will prove very effective in Master and Grandmaster Strikes, thanks to its quick barrier shields penetration without any Special Ammo spent.

Speaking about using this weapon in regular activities like Normal Strikes, you can do that, but do not expect to fully utilize its potential. Also this weapon has two firing modes: 4-rounds burst and 2 rounds burst. Use whatever you like, because damage-wise there is not much of a difference between them.

Another important thing about Revision Zero is that this new Exotic can easily serve as a Sniper Rifle, allowing you to use something like a Grenade Launcher or a Shotgun in your Special Ammo slot. Thanks to a 4-round magazine (or even 6-round with the right perks) in Sniper Mode, Revision Zero can easily keep your enemies at a distance or rush Champions.

Revision Zero Catalyst Choice

Answering the many players' question "what is the best catalyst for Revision Zero" we highly recommend you to consider using the 4th Time the Charm Catalyst in combination with the Vorpal Weapon perk. Having as many as 6 shots in your magazine in the Sniper Mode is a huge advantage.
Conclusion
This Exotic weapon allows you to greatly diversify your gameplay and gives you a strategic advantage in situations where other Exotic weapons are simply powerless. What other weapon can generate ammo out of thin air while also providing great long-range damage and free Special Ammo slot for some good old AoE-damage or close-combat burst? So, Revision Zero is not just unique, it is also pretty effective.
Speaking about the new mission, it is really great in terms of visual and sound design, keeping it close to the feeling we had in the Deep Stone Crypt raid. The replayability here is huge and not limited to the need of farming the roll with the right perk, as it usually was with the Presage and Harbinger missions. With the Operation: Seraph's Shield you only have to complete it as many times as you need to get your customizable god roll, which is certainly a good thing.
F.A.Q.
Is Destiny 2 still worth Playing 2022?
Sure! The game is constantly developing. New exciting content is added regularly and the developers are always trying to surprise players with something never seen before. The Revision Zero is a perfect example of that. Sure, if you have not played the game in a while some players will have an advantage over you, but with our Destiny 2 boost services this is not a problem!
Is Destiny 2 still free?
Yes, you can play the base version of the game completely for free. However, for a full experience having all the current DLCs is highly recommended.
What's the best class in Destiny 2?
Well, this is a difficult question, because all classes are very much playable in this game. However, the most played class is certainly Hunter. With this class players can do plenty of content solo, it has unmatched agility and great utility options.
How to get all Catalysts for Revision Zero?
In order to get all Catalysts for Revision Zero you will need to repeatedly complete the Operation: Seraph's Shield mission on all difficulties.