Welcome, fellow adventure seekers, to our comprehensive Diablo 4 Echo of Lilith guide. This article aims to provide you with valuable insights, strategies, and the essential information to overcome this challenging boss encounter, unraveling the intricacies of her skills and revealing the Echo of Lilith rewards that await those who triumph over her malevolence.
After reading this guide, you will learn how to beat Echo of Lilith (also known as Uber Lilith) guaranteed, as well as find out a detailed description of each and every skill she has in her arsenal. This will allow you to prepare for this challenging battle in advance.
Before we begin, it is important to mention that this boss is OPTIONAL, meaning you do not have to fight Echo of Lilith to progress further in the main storyline or anything. In fact, you can only get a chance of facing off against Echo of Lilith when you are done with the campaign and reached level 100.
If you are not sure that our Diablo 4 Echo of Lilith boss guide will help you defeat this formidable foe because you are a new player, we have a solution for you. You can always order our Diablo 4 Echo of Lilith Kill Boost service and get her killed in a blink of an eye. We provide the best market price and guarantee the result.
IMPORTANT NOTE: At SkyCoach, you can also Buy Diablo 4 Boost at the lowest prices and with the fastest delivery. You can make your first purchase even CHEAPER if you find our special PROMO CODE (highlighted in green) hidden in this article and get a 20% DISCOUNT.
Check out our most popular
Diablo 4 Boosting services

offered at the best market price:
How to Beat Echo of Lilith, Hatred Incarnate in Diablo 4 – Phase 1
We would like to start our Diablo 4 final boss guide with a few general tips. Before you dare to face off against Echo of Lilith, it is important to prepare as thoroughly as possible. As we mentioned earlier, it is highly recommended to be level 100 because being of a lower level will only make this already challenging fight harder.
At the same time, you need to equip your best gear and fine-tune your build accordingly. The latter means you need to have a complete arsenal of abilities, allowing you not only to deal damage yet also withstand Echo of Lilith's deadliest attacks.
Make sure you spend some time and gold to upgrade your gear at the Blacksmith, as every point of stat matters during this fight. After you have taken all the described-above steps, you can try to give the game's final boss a shot.
During the 1st phase, the gameplay closely mirrors the Echo of Lilith's base form you had to fight at the end of the main campaign. You will have to play around and counter similar abilities like summoning minions, dodging her claws at the ground, and avoiding being hit after she attacks you from the sky.
Nonetheless, all these skills become much more powerful and deal higher damage. She summons a greater number of minions, extends the reach of her ground scratches, and attacks from additional angles. The only attack that remains relatively unchanged from before is her one-two wing combo.
This is what Echo of Lilith's moveset looks like when fighting her in the Hatred Incarnate form during Phase 1:
Ability Name

Description

How to Counter

Ground Tear
Echo of Lilith scratches the ground with her claws, dealing massive damage if you stay in the affected area.
Move to a safe zone, which is not slashed.
Wing Combo
Echo of Lilith swings both her wings, dealing damage in two spinning strikes.
You will have enough time to move backwards, as the animation of this skill is relatively slow.
Demonic Wave
With a swift motion, Echo of Lilith propels herself backward utilizing her wings, then channels her energy into a formidable charge, generating a demonic wave that surges forth from the ground, advancing in a straight trajectory.
Move to either side to avoid this wave.
Minion Summon
Echo of Lilith summons two

Enforcers

who will constantly follow you around the platform, trying to hook you and deal damage.
Kill the summoned adds and destroy blood boils that spawns at the place of their death.
Demonic Jump
Echo of Lilith goes up into the skies and disappears from your screen. After a short delay, she falls down, deals damage, and summons a few blood waves.

It is recommended to move to the bottom side of the arena when the boss is in the skies since it will provide you with more vision and it is easier to dodge her skill in this position.

When she is about to fall, you will see the directions where these waves are coming from, and it will not be a huge problem to dodge them.

Ground Destroyer
This is basically a more powerful version of her

Ground Tear

skill. However, you will have less safe space to dodge it, as almost the entire platform will be covered with slashes.
Try to find a safe spot to dodge incoming damage.
Since the 1st stage of the battle resembles the base-form Lilith fight, your main goal is to avoid her attacks and deal damage yourself only when it is completely safe to do so. Do keep in mind that all her abilities have become much stronger and she has a larger HP pool. Therefore, getting one-shotted is absolutely real.
If you are tired of leveling yet wish to try your skills at fighting Echo of Lilith, we are here to help you. By ordering our Diablo 4 Powerleveling service, you can reach the level cap in no time. We offer fair prices and guarantee the result! BLOG20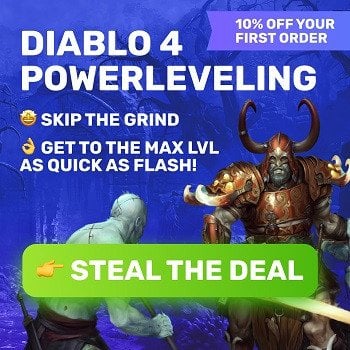 How to Beat Echo of Lilith in Diablo 4 – Phase 2
Defeating the Echo of Lilith's Hatred Incarnate form does not end the fight. Just like at the end of the campaign, you will have the 2nd phase to overcome. However, Echo of Lilith will be a more formidable enemy, featuring a ton of HP and boasting a wide range of skills that can one-shot you in a moment.
During the 2nd stage, you will face off against Echo of Lilith herself. This is the only ultimate boss currently available in the game. It requires you to be an extremely patient, careful, and skillful player to win this battle. The main difference here is that Echo of Lilith starts moving much faster and spawns several blood puddles around the arena.
To remove them, you need to stagger the boss. By doing so, you will get rid of up to two of these blood puddles. The main reason why you want to destroy these puddles is that they will be throwing fireballs at you later in the fight. They can basically one-shot you if you have Lilith's debuff stacked enough.
The boss will be using almost the same abilities. However, this is what Echo of Lilith's moveset will have new during Phase 2:
Ability Name

Description

How to Counter

Fear Flight

Echo of Lilith flies towards you and corrupts the major part of the arena with blood.

You will have a small safe zone in one of the corners to avoid taking damage. She will then break a certain piece of the platform, limiting the battlefield area.

You can safely stand in the corrupted area until the boss ignites it. Before that happens, you need to move to the crackling area and run to the opposite side of it and enter the main platform again before the crackling pieces fall off.

You need to do this to avoid fireballs following you. You can never tell how many of them will be there, as their number depends on how many blood puddles are on the ground.

Whirlwind Strike

The boss performs this attack right after the previous one. Echo of Lilith will try to create a whirlwind and suck you in it.

This can temporarily immobilize you and make you vulnerable to the ground slam that follows afterwards. If you get pulled into this whirlwind, you will die almost all the time because fireballs will hit you.

You need to have a skill that makes you

Unstoppable.

Pre-cast it when you see the animation of this skill.
As you keep fighting Echo of Lilith, she will start crackling the floor, which makes a piece of the platform fall off. If you stand in this area that crackles, you will immediately die. Before she cracks a certain piece of the arena, you should stand in this area because the rest of the platform is covered with blood that deals massive damage. Once the blood is gone, move to the bigger piece of platform as the one you were standing on a few seconds ago will fall off. This is the most important mechanic that can kill you. Countering it successfully is the key to winning this battle.
To ensure you can withstand this fight, you must prepare thoroughly before fighting Echo of Lilith. Upgrade your equipment, insert the best gems, and fine-tune your skill build. All that requires a ton of gold. Farming it manually can turn out to be an exhausting process that requires too much time. Instead, you can Buy Diablo 4 Gold with our company's help. We offer the best market price and guarantee the fastest delivery time.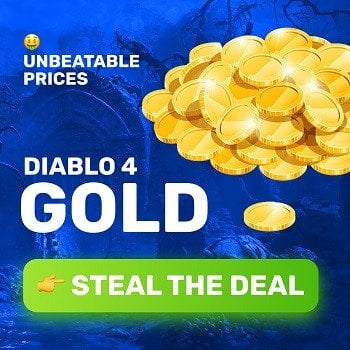 Diablo 4 Echo of Lilith Rewards
After defeating Echo of Lilith, you can safely say that you have passed through the greatest challenge Diablo 4 currently has to offer. Apart from being proud of yourself, you will get the following Echo of Lilith rewards:
The

End of the First Mother

achievement;

Silence is Hellish

achievement;
The

Lilith's Doom

title;
A ton of

Legendary

gear loot;
A bunch of rare resources.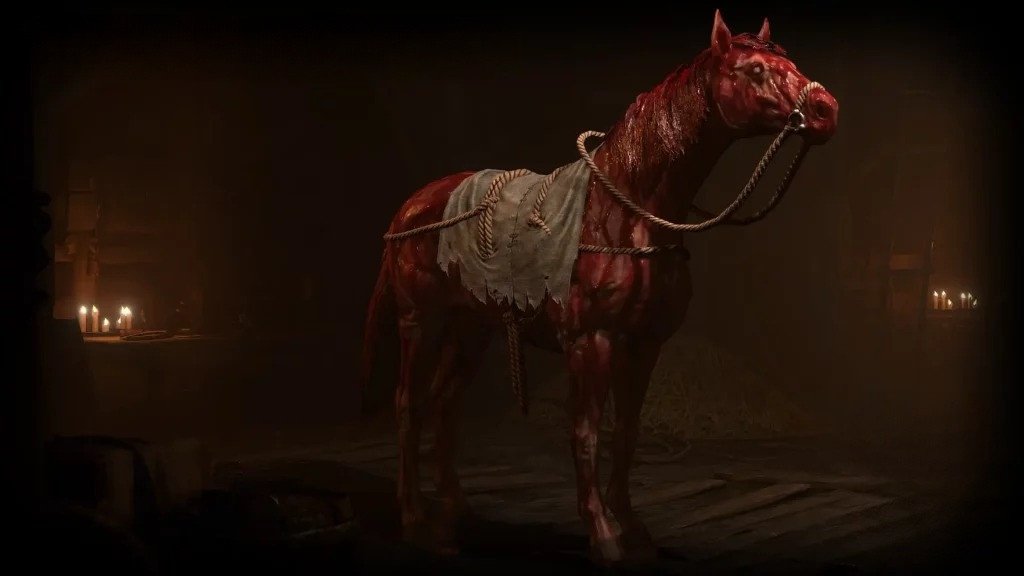 Let us be honest, Reins of the Bloody Liquid Steed is the reward all plyers are sweating so hard to defeat Echo of Lilith. This mount looks incredibly cool and shows everyone what challenge you have accomplished to obtain it. Despite being just a cosmetic item and looking similar to the basic mount, it serves as proof of your skill and patience. This is the reward that is worth every second of your time spent trying to beat Echo of Lilith.
Diablo 4 Echo of Lilith Tips & Tricks
Being the most challenging foe you can only encounter across Sanctuary, it requires players to learn a lot about the boss's mechanics and create a strategy before fighting Echo of Lilith. In this part of our Diablo 4 Echo of Lilith guide, you will find a few valuable tips and tricks that will be of great use to you when trying to defeat the game's most difficult enemy:
Stay mobile.

Remaining stationary makes you an easier target for the Echo of Lilith's onslaught. Keep moving constantly, strafing or circling around her, to make it harder for her attacks to connect and to increase your survivability;

Manage your resources.

The battle against the Echo of Lilith can be lengthy and intense. Ensure you have a sufficient supply of health potions or restorative abilities to keep yourself alive during prolonged engagements. Also, manage your mana or energy resource wisely to unleash powerful abilities at crucial moments;

Adapt your strategy.

As the battle progresses, the Echo of Lilith may introduce new tactics or escalate her aggression. Be prepared to adapt your strategy accordingly, switching between offensive and defensive approaches as the situation demands;

Do not neglect her adds.

Echo of Lilith will often summon adds to help her in the fight. Defeating them as soon as possible is the key to avoiding unnecessary damage and getting rid of extra targets on the platform. Also, do not forget to destroy blood puddles spawning at the place where adds die;

Remain patient and persistent.

Defeating the Echo of Lilith is a challenging feat that may require multiple attempts. Stay determined, learn from each encounter, and refine your strategy. With perseverance, you will eventually overcome this formidable foe.
If you still struggle to defeat Echo of Lilith, there might be a problem concerning your gear. If you are wearing equipment of a too low level, it is time to change it. The best places to farm powerful gear are dungeons. However, many of them can be difficult activities to complete. By using our Diablo 4 Dungeon Carry service, you can be sure our professional players will finish a dungeon run of any difficulty for you.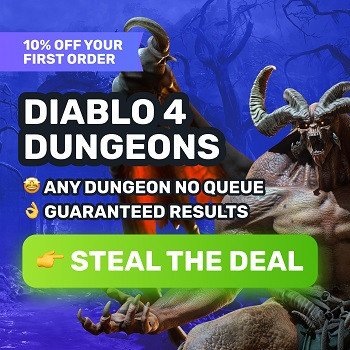 Conclusion
Echo of Lilith in Diablo 4 is a formidable adversary, but with the right approach and strategy, victory can be achieved. By exploiting her vulnerabilities, staying mobile, and learning from your own mistakes, players can gain the upper hand in this intense battle. Adapting to her evolving tactics further increases the chances of success. Equipping appropriate gear and studying her attack patterns are essential steps towards overcoming this challenging encounter.
After reading this guide, you have definitely learned how to defeat Echo of Lilith in Diablo 4 and are now ready to give this challenging boss a try. If you succeed, you will obtain unique rewards showing what a patient, persistent, and skillful player you are. We hope you had a fun time reading this article and learned a lot of new stuff from it. Make sure to stay with us, as we will keep updating this guide if any changes occur.
F.A.Q.
How to beat Echo of Lilith in Diablo 4?
To beat Echo of Lilith in Diablo 4, you need to learn every skill present in her moveset. It is also important to stay mobile and fill the Stagger Bar as often as possible to keep the boss immobilized and have the opportunity to deal damage freely.
What are the rewards for defeating Echo of Lilith in Diablo 4?
Defeating Echo of Lilith in Diablo 4 rewards you with the following:
The

End of the First Mother

achievement;

Silence is Hellish

achievement;
The

Lilith's Doom

title;
A ton of

Legendary

gear loot;
A bunch of rare resources.
Who is the boss in Diablo 4?
Apart from the game's main campaign where you have to defeat Lilith, Creator of Sanctuary, you will also have a chance to face off against her stronger version – Echo of Lilith. The latter becomes only available at the end game when you reach level 100 and acts as an optional boss.
What does Lilith want in Diablo 4?
Lilith has come with only one intention in her heart – to corrupt the hearts of humans living around Sanctuary and turn them into followers of darkness.
Who is the bad guy in Diablo 4?
Being the main antagonist of Diablo 4, Lilith can be considered the "bad guy" of the game.
Where is Uber Lilith Diablo 4?
Echo of Lilith (also known as Uber Lilith) can be found at the Echo of Hatred.