In the ever-evolving world of Azeroth, one class stands tall as the embodiment of nature's resilience and strength: the Guardian Druid forth new challenges and opportunities for players who wish to take up the mantle of these fierce defenders. This article will delve deep into the intricacies of the Guardian Druid, exploring their pros and cons, core abilities, stat priorities, best builds, gear, upgrades, enchantments, consumables, and rotation guide, empowering players to maximize their potential in PvE encounters. If you desire to try this particular class, but time is limited, you have the option to consider ordering a WoW Powerleveling service from our company.
IMPORTANT NOTE: At SkyCoach, you can also Buy WoW Boost at the lowest prices and with the fastest delivery. You can make your first purchase even CHEAPER if you find our special PROMO CODE (highlighted in green) hidden in this article and get a 20% DISCOUNT.
Check out some of our most popular
WoW Boosting services

below:
Guardian Druid Pros and Cons
Choosing a class in World of Warcraft requires careful consideration of their strengths and weaknesses. The Guardian Druid brings a unique set of pros and cons to the table, shaping their gameplay experience and effectiveness in different situations. Let us explore the pros and cons of playing as Guardian Druid:
Starting with the Upsides, they are as follows:
Exceptional Tankiness.

Guardian Druids are renowned for their exceptional tanking capabilities. With a strong health pool, high armor, and access to powerful defensive cooldowns, they can withstand heavy damage and mitigate incoming threats effectively;

Self-Sustainability.

Guardian Druids possess potent self-healing abilities that allow them to sustain themselves in challenging encounters. Frenzied Regeneration, coupled with their active mitigation, enables them to recover health quickly, reducing the strain on healers and increasing their survivability;

Versatile Crowd Control.

Guardian Druids have access to Entangling Roots, a powerful crowd control ability that can immobilize enemies. This utility is invaluable for controlling the battlefield, preventing enemies from reaching allies, or interrupting key abilities;

Strong AoE Threat Generation.

The Guardian Druid's AoE abilities, such as Swipe and Thrash, generate substantial threat on multiple targets. This makes them excellent at maintaining aggro in situations with numerous enemies or during intense AoE encounters;

Utility and Mobility.

Guardian Druids offer utility to their group through abilities like Stampeding Roar, which provides a movement speed increase to themselves and nearby allies. Additionally, their Travel Form grants increased mobility, allowing them to traverse the game world quickly.
Moving further, we have the following Downsides to mention:
Limited Crowd Control Options.

While Guardian Druids have access to Entangling Roots, their crowd-control options are relatively limited compared to some other tanking classes. This can make certain encounters with heavy crowd control requirements more challenging.

Lower Burst Damage.

Guardian Druids tend to have lower burst damage compared to other tanking classes. They rely more on sustained damage and threat generation over time rather than delivering significant burst damage in short windows.

Reliance on Active Mitigation.

Guardian Druids heavily rely on their active mitigation ability, Ironfur, to mitigate incoming damage. Maintaining uptime on Ironfur and timing it correctly is crucial for survivability. Failure to do so may result in taking excessive damage.

Lower Mobility in Bear Form.

While the Guardian Druid's Travel Form provides excellent mobility, their mobility in Bear Form (the tanking form) is relatively limited. This can be a disadvantage in encounters that require frequent repositioning or kiting.
In principle, Druid is the best tank in the game according to many players. So, this small comparison of pros and cons is only conditional. Of course, you choose.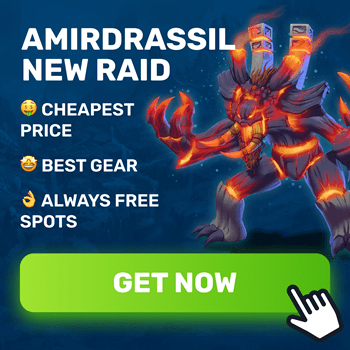 WoW Guardian Druid Defensive Abilities
The Guardian Druid possesses a robust toolkit of defensive abilities, allowing them to endure punishing blows and protect their allies in the heat of battle. These defensive abilities are essential for mitigating damage, increasing survivability, and ensuring the Guardian Druid remains a stalwart tank. BLOG20
Let us explore the defensive abilities of the Guardian Druid:
Also, one should not forget about other variations of protection:
When activated, Might of Ursoc transforms the Druid into a massive bear, increasing maximum health and absorbing a significant amount of damage. Might of Ursoc is useful for mitigating high-damage situations or acting as a safety net when health is critically low.
Guardian Druids have the option to modify Barkskin and Survival Instincts with glyphs. Reduces the cooldown of Barkskin but also reduces its damage reduction. Glyph of Survival Instincts increases the duration of Survival Instincts but reduces the damage reduction it provides. These glyphs offer flexibility and customization to suit different playstyles and encounter demands.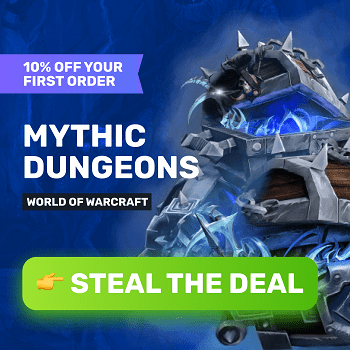 Guardian Druid Core Abilities
Core abilities of a Guardian Druid form the backbone of their playstyle, enabling them to withstand the relentless onslaught of enemies and protect their allies. Each ability serves a specific purpose, ranging from threat generation to survival and utility.
Let us delve into the key core abilities of a Guardian Druid:
Understanding and effectively utilizing these core abilities is essential for a Guardian Druid to excel in tanking and protecting their group. Mastering the timing, priority, and synergy between these abilities will ensure the Guardian Druid's success in challenging PvE encounters.
Guardian Druid Stat Priority
Optimizing the stat distribution on your Guardian Druid is crucial for maximizing survivability, threat generation, and overall effectiveness in PvE encounters. Understanding the stat priority will guide you in making informed gear choices and enchantments.
Let us explore the Guardian Druid's stat priority:
Agility

is the primary stat for Guardian Druids as it provides an increase in attack power, critical strike chance, and armor. It directly contributes to both offensive and defensive capabilities, making it the most valuable stat for a Guardian Druid;

Versatility

increases your damage dealt and reduces damage taken. It provides a balanced increase to overall performance, making it a valuable stat for Guardian Druids. It enhances your survivability, threat generation, and self-healing capabilities;

Haste

decreases the global cooldown, reduces the cooldown of abilities, and increases attack speed. It improves the fluidity of your rotation and increases the frequency of your attacks and abilities. While not as important as agility or versatility, haste can still be beneficial for Guardian Druids;

Mastery

increases the effectiveness of your active mitigation ability, Ironfur. It provides additional armor and damage reduction, strengthening your ability to mitigate incoming damage. While not as impactful as other stats, mastery can still contribute to survivability;

Critical Strike

increases your chance to critically hit with attacks. While crits can provide burst damage and generate additional rage, they are less reliable for Guardian Druids compared to other tanking classes. Critical Strike is generally considered a lower priority stat for Guardian Druids.
As you acquire gear and progress through PvE content, make informed decisions when choosing upgrades. Prioritize items that provide significant increases in Agility, Versatility, and other desirable stats. Enchantments, gems, and consumables should also align with the stat priority to further optimize your Guardian Druid's performance. By understanding the stat priority and making informed gear choices, you can optimize your Guardian Druid's capabilities, ensuring you are both a formidable tank and a reliable protector of your group. It is the best Dragonflight Guardian Druids PVE guide.
If you really want to master the class, experienced players of our company will provide WoW Boosting services offered at the best market price.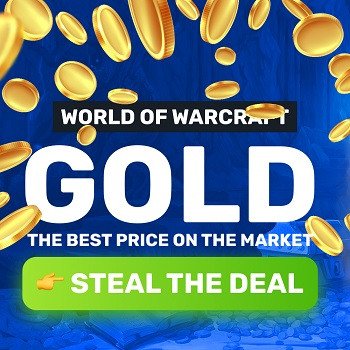 Best PvE Guardian Druid Builds
Building an effective Guardian Druid for PvE content requires careful consideration of talents, abilities, and synergies that maximize survivability, threat generation, and utility. Different builds offer unique advantages and playstyles, allowing you to adapt to various encounters and group compositions.
Let us explore some of the best PvE Guardian Druid raid builds:
This build focuses on maximizing your survivability and overall tanking capabilities in raid encounters. It prioritizes talents and abilities that enhance your damage mitigation, self-healing, and threat generation. Key talents include Brambles, Galactic Guardian, and Pulverize. This build excels at maintaining aggro, soaking up damage, and providing consistent tanking performance.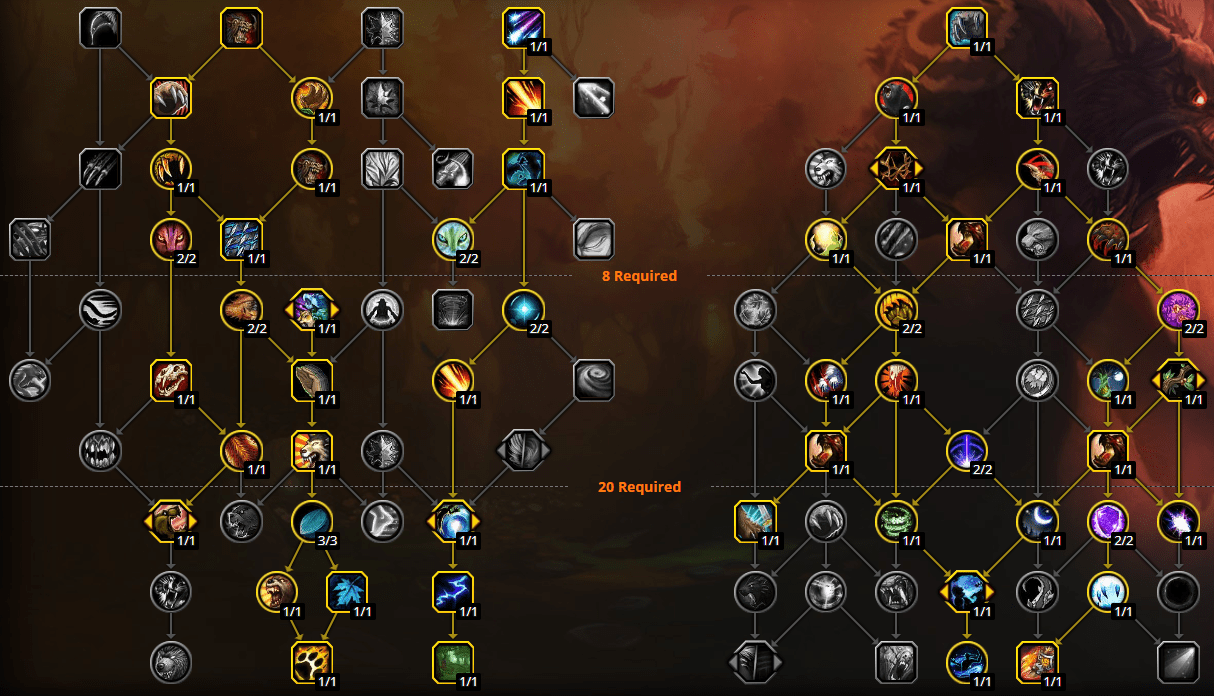 Export talents: BgGAAAAAAAAAAAAAAAAAAAAAAAAAAAAAAAAAAAgERSSKJKRSSEiQSKUAIRQQCkkkkkEpAtEAAAAAAEBEAA
Mythic+ dungeons require a different approach compared to raid encounters. This build prioritizes talents and abilities that optimize your AoE damage output and utility. Talents like Balance Affinity, Earthwarden, and Bristling Fur are beneficial for dealing with multiple enemies, providing crowd control, and surviving burst damage. This build allows you to excel in fast-paced dungeon runs and adapt to different affixes and enemy mechanics.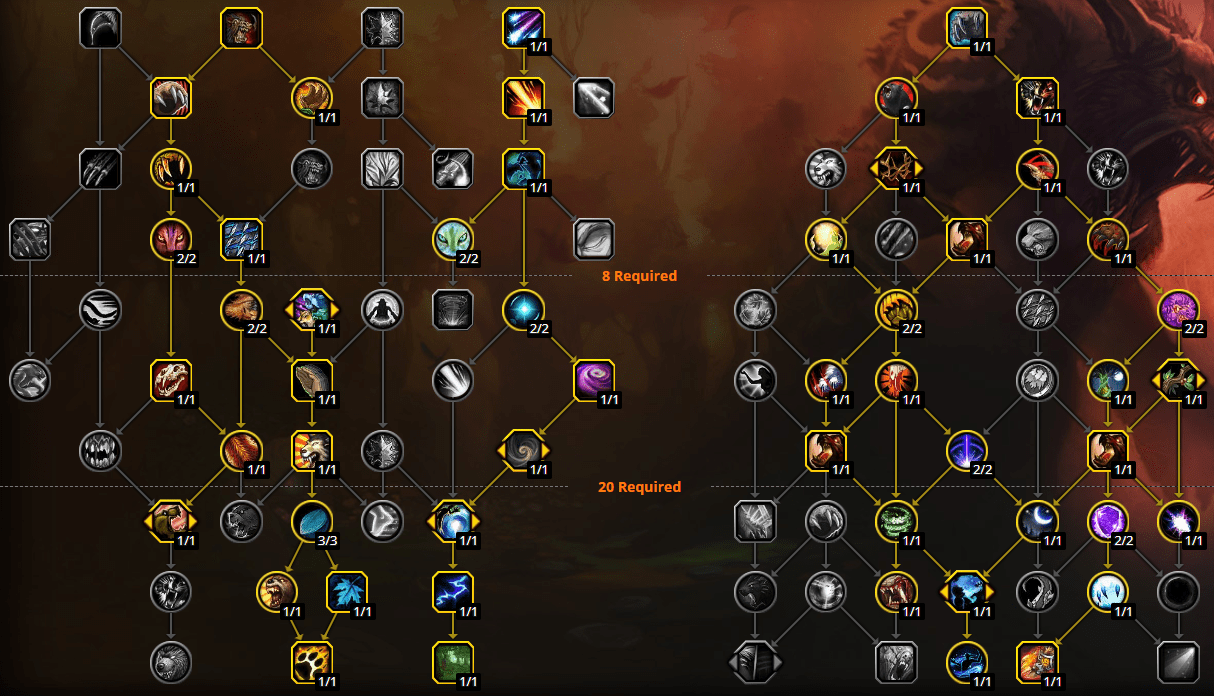 Export talents: BgGAAAAAAAAAAAAAAAAAAAAAAAAAAAAAAAAAAAgERSSKJKJJJRgQSKUAQSQgAJJJJJRKQLBAAAAAARARDA
When choosing a Guardian Druid build, consider the specific encounter, group composition, and your personal playstyle. Experiment with different talent combinations and adapt your build based on the challenges you face. Additionally, keep in mind that builds can evolve with each new content patch, as developers often make balance adjustments and introduce new talents or abilities. Practice with different builds to find the one that suits your preferences and allows you to perform at your best in PvE content.
Guardian Druid Best in Slot Gear
Obtaining the best-in-slot (BiS) gear is a goal for many players in WoW Dragonflight who aim to optimize their performance in PvE encounters. BiS gear refers to the items that provide the highest overall stats and bonuses for a Guardian Druid Dragonflight in patch 10.2.
Amirdrassil, the Dream's Hope Best-in-Slot gear for Guardian Druid:
Mythic+ Best-in-Slot Gear for Guardian Druid
You need to be actively raiding to get equipment if you need help finding a group or help with a raid. Our company will help you with this, just order our WoW Raid Boosting service and we will help you slay any boss in a blink of an eye.
WoW Guardian Druid Rotation
We would like to talk about the Guardian Druid DPS guide, but this is a tank, so here are all the rotation features for perfect tanking. As a Guardian Druid in World of Warcraft, mastering your rotation is crucial for maximizing your tanking efficiency and contributing to the success of your group in PvE encounters. A well-executed rotation ensures proper threat generation, active mitigation, and effective resource management.
Here is a detailed breakdown of the Guardian Druid rotation:
Mangle > Thrash > Ironfur > Maul > Frenzied Regeneration
Swipe > Thrash > Ironfur > Mangle > Frenzied Regeneration > Maul
Before engaging in combat, it is important to prepare yourself for the upcoming encounter. Ensure you have your defensive cooldowns, such as Barkskin and Survival Instincts, available and ready for use. Activate any pre-pull buffs or potions to optimize your performance.
Initiate combat by engaging the enemy. Use your ranged abilities, such as Moonfire or Pulverize, to generate an initial threat and establish aggro on the target. Follow up with your melee abilities to further build the threat and start your rotation.
Utilize your defensive cooldowns, such as Barkskin, Survival Instincts, and Might of Ursoc, as needed. Monitor the encounter mechanics and use these cooldowns strategically to mitigate incoming burst damage or during periods of high damage.
Remember to adapt your rotation based on the encounter mechanics, group dynamics, and the specific needs of your team. Continuously monitor your active mitigation abilities, keep a solid threat on enemies, and prioritize survival to fulfill your role as a Guardian Druid tank effectively. Practice and familiarity with your abilities and their timings will help you optimize your rotation and become a formidable tank in PvE content.
Dragonflight Guardian Druid PvP
Guardian Druid is not very suitable for Arena PvP, but he is not bad for Rated Battlegrounds.
He can carry flags and capture points at high speed - this is a very mobile and survivable tank. If you want to achieve a high ranking in the arena, our team of gladiators will help you with that. By ordering our WoW PvP Boost service, you will surely become the best player among all others.
In PvP, Guardian Druid will want to prioritize Versatility and Haste, this will allow you to reduce damage as much as possible while still being able to output a huge chunk of damage over time to rot your enemies down.
Versatility;

Haste;

Crit;

Mastery.
The basic goal of Guardian in PvP is generally to spread as many Moonfires as possible to rot the enemy team down.
Timing your interrupt and CC abilities appropriately can be the deciding factor of whether you win or lose much of the time. That being said, below is a basic rotation that you can use in PvP;
Guardian Druid PvP Talent Build
Export talents: BgGAAAAAAAAAAAAAAAAAAAAAAAAAAAAAAAAAAAgERSSKJKJJJRgQiSUAIJhEkAJJSSSkC0SAAAAAAQEQAA
Guardian Druid PvP Talents in Dragonflight
The underlined talents are best used for playing in a party, but for different situations, you can use any you like.
Best Guardian Druid Enchants and Consumables
Best Guardian Druid Phials in Dragonflight
Overall, the best phials for Guardian Druid are either Phial of Tepid Versatility or Phial of Glacial Fury for slightly more damage at the loss of defense.


All these and other consumables can become yours if you have enough gold to buy them at the Auction. If you lack the in-game currency, you can always Buy WoW Gold with our company's help offered at the best market price, and get it delivered ASAP.
Dragonflight Guardian Druid Professions
In World of Warcraft, professions offer a way for players to gather resources, craft useful items, and enhance their gameplay experience. As a Guardian Druid, you have a range of professions to choose from, each with its own benefits and advantages.
Let us explore some of the professions that are well-suited for Guardian Druids:
Herbalism

is a gathering profession that allows you to gather herbs from various zones in the game world. As a Guardian Druid, Herbalism can be beneficial as it provides access to herbs that are used in Alchemy, Inscription, and other professions. You can gather herbs to sell on the auction house for profit or use them to craft potions, flasks, and other consumables that can enhance your performance in PvE or PvP encounters;

Alchemy

is a crafting profession that allows you to create potions, flasks, and elixirs with various beneficial effects. As a Guardian Druid, Alchemy can be advantageous as it provides access to potions that can restore health, increase your damage output, or enhance your survivability. Additionally, alchemists can create flasks that provide long-lasting buffs to your primary stats, further enhancing your effectiveness in combat;

Leatherworking

is a crafting profession that allows you to create armor, weapons, and other items using leather and hides obtained from animals. As a Guardian Druid, Leatherworking can be useful as it allows you to craft and customize your own armor pieces, providing you with gear tailored to your specific needs. You can create high-quality leather armor that provides additional stats, durability, and set bonuses, further bolstering your tanking capabilities;

Skinning

is a gathering profession that allows you to skin animals and collect their hides and leather. As a Guardian Druid, Skinning can complement the Leatherworking profession, as it provides you with a steady supply of materials needed to craft leather armor and other items. Skinning can also be a profitable profession, as you can sell the collected leather at the Auction for a decent profit;

Enchanting

is a crafting profession that enables you to enhance gear with powerful enchantments. As a Guardian Druid, Enchanting can be beneficial as it allows you to enchant your own gear with bonuses such as increased stamina, versatility, or other desirable stats. Additionally, you can disenchant unwanted items to obtain valuable materials that can be used or sold.
Other professions such as Inscription, Blacksmithing, and Jewelcrafting can also provide benefits to Guardian Druids, depending on your preferences and playstyle. Inscription allows you to create glyphs and scrolls that provide various bonuses, while Blacksmithing enables the creation of plate armor and weapons. Jewelcrafting allows you to craft powerful gems and jewelry that provide stat bonuses.
It is important to consider the synergy between your chosen professions and your Guardian Druid's needs. Choose professions that align with your playstyle, provide useful benefits, and offer opportunities for crafting or gathering valuable items. Keep in mind that you can learn and switch between professions, but doing so will require time and resources.
By selecting appropriate professions for your Guardian Druid, you can enhance your gameplay experience, acquire valuable items, and even generate a steady income through crafting or gathering.
Guardian Druid Gold Farming Guide
In World of Warcraft, gold is an essential currency that allows players to purchase gear, consumables, mounts, and other valuable items. As a Guardian Druid, there are several effective methods you can employ to farm gold efficiently. Here are some strategies and activities that can help you maximize your gold-earning potential:
Herbalism and Mining are gathering professions that can be lucrative for Guardian Druids. As you traverse different zones, keep an eye out for herbalism nodes and mining veins, and gather the valuable resources they provide. These materials can be sold at the Auction for a tidy profit.
As a Guardian Druid, you have the advantage of being a versatile tank. You can take advantage of this by running older dungeons and raids solo or with a group to farm valuable loot that can be sold for gold. Look for dungeons and raids that drop sought-after transmog items, rare pets, or valuable crafting materials.
Guardian Druids have the durability and damage output to tackle challenging rare spawns in outdoor zones. These rare mobs often drop valuable items, such as gear, pets, and crafting materials. Research the rare spawns in your current expansion and previous expansions to locate those that offer lucrative rewards.
Farming Materials for Crafting
By farming materials required for various crafting professions, you can sell them at the Auction for profit. Keep an eye on the current demand for materials used in popular professions like Blacksmithing, Leatherworking, or Jewelcrafting, and focus on farming those resources.
Fishing is a relaxing and profitable activity that can yield valuable fish and other items. By fishing in high-demand areas or during specific fishing events, you can gather rare fish that are used in cooking recipes. Cook these fish into delicious meals that provide useful buffs, and sell them at the Auction for a good profit.
Transmogrification Farming
Transmogrification, or transmog, refers to changing the appearance of your gear. Many players are interested in collecting unique and visually appealing armor and weapon appearances. Farming dungeons, raids, and outdoor zones for rare and visually appealing gear can be a profitable endeavor. Sell these sought-after transmog items on the auction house to collectors and fashion-conscious players.
Remember to optimize your gold farming activities by using items and abilities that increase your movement speed, enhance your farming efficiency, and improve your survivability. Additionally, keep an eye on current market trends and adjust your farming methods accordingly to take advantage of high-demand items. To enhance your gameplay experience, you have the option to conveniently Buy WoW Gold from our platform.
SkyCoach Boosting & Coaching Services
Even the most captivating games can present challenges when it comes to finding enough time to play. This is where the SkyCoach team can lend a hand. With over 5 years of experience in various games, not limited to World of Warcraft alone, we offer coaching and boosting services. Whether you need assistance obtaining sufficient gold or high-ranking gear to thrive and dominate the server, we've got you covered.
Aside from our commitment to delivering results, we prioritize excellent customer service. Our team is available 24/7 to address any questions or concerns you may have. Additionally, we offer regular sales and a cashback program, providing a 5-20% cashback on each order, enabling you to save even more money. Don't hesitate to explore our services and discover how we can assist you on your virtual journey.
The best Guardian Druid is a force to be reckoned with, harnessing the powers of nature to protect allies and withstand the fiercest of foes. With the information provided in this article, you are now equipped with the knowledge necessary to embark on your journey as a Guardian Druid in World of Warcraft Patch 10.2. Embrace your role as nature's sentinel and become a stalwart defender of Azeroth. Good luck with your adventures!
Conclusion
Fellow heroes, this marks the end of our guide. We hope you had a great time reading it and learned a lot about how to play Guardian Druid. With the information provided in this article, you can safely start your journey in World of Warcraft and explore it to the full. As this guide will be constantly updated, make sure to stay with us to learn all the details about playing this specialization.
F.A.Q.
Is Guardian Druid good in Dragonflight?
To put it shortly - yes. Guardian Druids are the best tank at the moment with very good self-survival.
Can you PvP as a Guardian Druid?
Guardian Druid is only suitable for BGS. If you want to have a good rating in the Arena, you have to change your specialization.
Will your team help me level the Guardian Druid?
Yes. We can help with WoW power leveling, as well as with various tasks in the game. Teach you how to play for any class and also help with high-end content.
Is Guardian Druid hard to play in WoW?
It is quite a challenging spec to play, as it requires a good understanding of the class mechanics, resource management, and proper timing of abilities to maximize your tanking potential.
What is the best weapon for a Guardian Druid?
You have a wide selection of weapons to choose from, namely: Daggers, Fist Weapons, 1H Maces, 2H Maces, Polearms, and Staves.
What is the best profession for a Guardian Druid?
Going for Herbalism and Alchemy can help you earn a ton of gold, as players will always want to buy potions from you. On top of that, you can use them by yourself if the situation requires it.
Is Guardian Druid good in PvE WoW?
Guardian Druids have a strong toolkit to tank a ton of damage and boast a variety of CC abilities.
How do I maximize DPS as a Guardian Druid?
Make sure to follow the correct stat priority, wear the best gear possible, and learn all the rotations we have described in the article.
What is the best rotation for a Guardian Druid?
It depends on what combat scenario you find yourself in. We highly recommend that you learn all rotations provided in our guide.