Fellow travelers, welcome to our WoW Superbloom event guide, your ultimate resource for navigating the enchanting and colorful activity we have received with the release of Patch 10.2. In the ever-evolving realm of Azeroth, where adventure knows no bounds, this event brings a burst of vibrant energy to the game, providing players with a unique opportunity to engage in closer relationships with nature, acquire exclusive rewards, and explore a breathtakingly beautiful location.
Whether you are a seasoned adventurer or a fresh-faced recruit, this article is your key to unlocking the mysteries of the Superbloom event 10.2, helping you understand how to complete it, what rewards await, and where to find this captivating spectacle. So, prepare to immerse yourself in the splendor of the freshly launched activity, and let's embark on this magical journey together.
Before we jump into the topic, we would like to share the fastest and most efficient way to get this event done. At SkyCoach, you can Buy Superbloom Boost and trust this uneasy job to our PROs. Our team of professionals will take care of completing this event from scratch. We offer the cheapest price and guarantee the results within the shortest period of time!
IMPORTANT NOTE: Apart from learning everything about the Superbloom Event, you can also Buy WoW Boost from SkyCoach. We offer a wide range of products at the lowest market price and with the fastest delivery. You can make your first purchase even CHEAPER if you find a special PROMO CODE (highlighted in green) hidden in this article and get a 20% DISCOUNT.
Check out some of our most popular
WoW Boosting

services below:
What is Superbloom Event in WoW 10.2
For those who are wondering what is Superbloom event WoW, it represents a weekly occurrence nestled within the very core of the Emerald Dream, assumes a pivotal role in your journey. It is a key avenue for bolstering your reputation with the esteemed Dream Wardens, obtaining valuable catch-up gear, and securing various currencies essential to your adventures.
However, this event is only a small part of what awaits you in the recently released zone. Within the lush embrace of the Emerald Dream, a plethora of engaging activities await. From hunting for treasures and vanquishing rare foes to embarking on main campaign quests and tackling world quests, there is no shortage of diversions to keep you enthralled.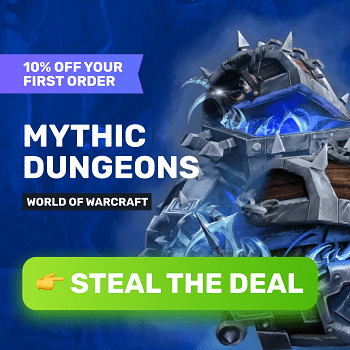 Superbloom Event Location
To find Superbloom event location WoW, you are to travel to the very heart of the new zone – Central Encampment. There, you will encounter Sprucecrown, the main character of this activity is played around.
Note: Do keep in mind that you do not control the beginning of the event, as it starts by itself every hour. However, you can join it any moment if you come to the place where a horn icon is placed.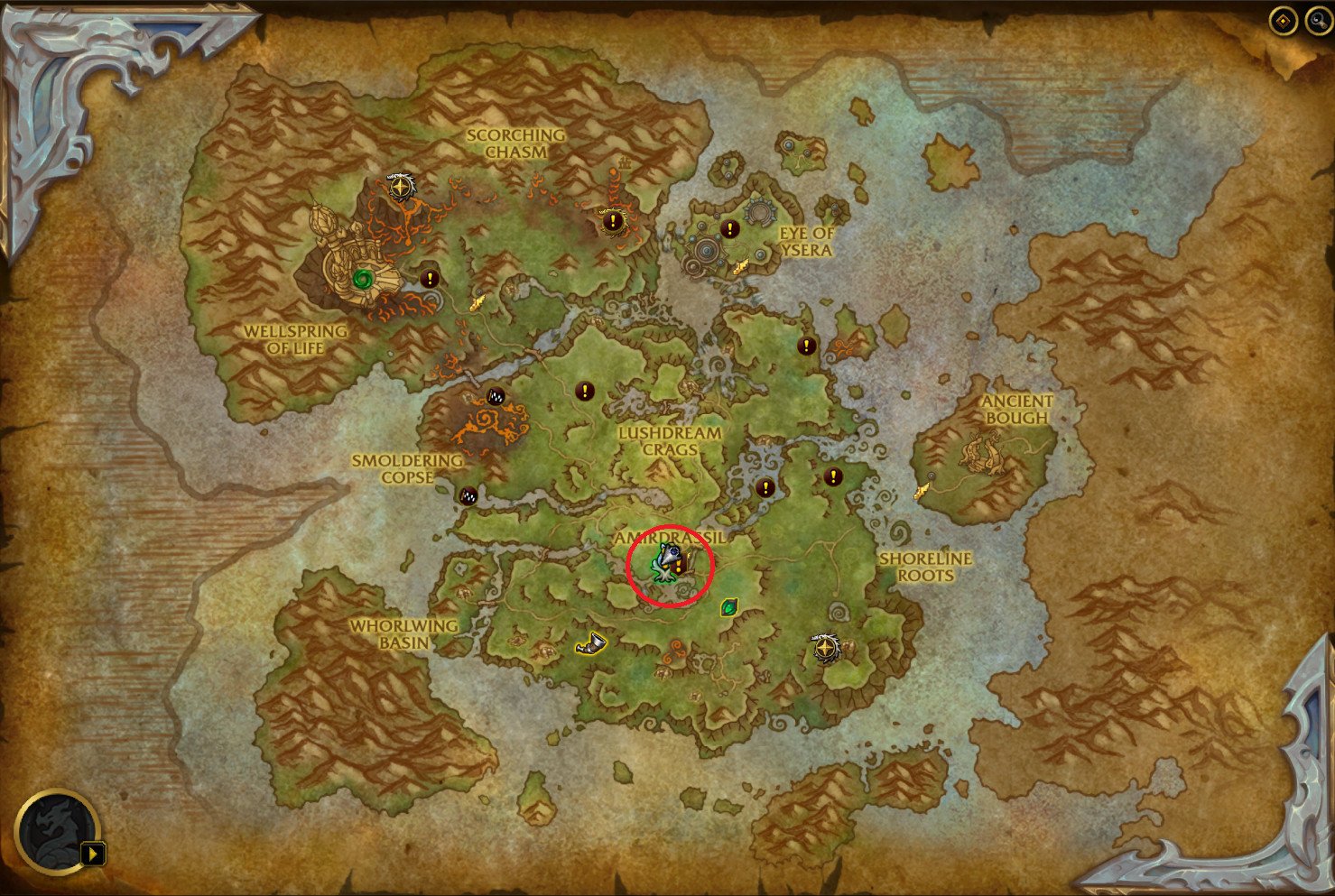 How to Start Superbloom Event
Once you have arrived at the Central Encampment in the Emerald Dream and found Sprucecrown, you have already done the bigger part of the job. At this point, you should have your question of how to start Superbloom event WoW answered since the only thing you are left to do is to follow this large tree while also protecting it from constantly spawning foes.
The only problem you can possibly encounter here is the fact that you need to wait a bit for the event to restart again. Apart from this, you will need to complete a variety of mini quests like watering flowers, pulling weeds, and other gardening stuff. BLOG20
What is Bloom Bar in Superbloom Event WoW?
The Bloom Bar WoW represents the most essential resource in this endeavor. It can be filled through your efforts to aid critters and safeguard the precious Sprucecrown. Your progress is conveniently tracked by a visible bar located at the top of your screen.
On a weekly basis, participating in the Superbloom event is your ticket to the main reward, a task bestowed upon you by Clarelle, the vigilant Dryad guardian of Sprucecrown. Your dedication to gathering Bloom directly impacts the quality of the additional rewards you receive. Even smaller groups can benefit, as they are granted bonus Bloom, enabling them to ascend to more lucrative reward tiers.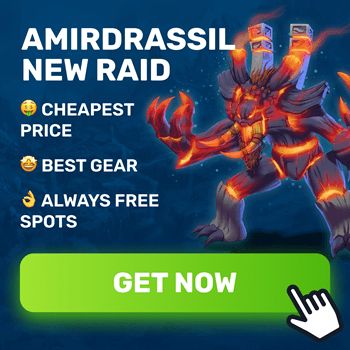 How to Do Superbloom Event
As you step into the captivating Superbloom event within the Emerald Dream, your primary mission centers around accompanying the majestic arboreal entity known as Spruce. This towering tree serves as your faithful guide, presenting you with a series of ongoing tasks that involve activities close to any avid gardener's heart, such as tending to unruly weeds, nurturing plants with a refreshing shower, and so on.
A short answer to how to do Superbloom event WoW is to fill the Bloom Bar we have talked about already. However, you cannot do this too quickly, especially if there are not that many people participating in the activity with you.
The truth is that the entire activity consists of six stages, each presenting its own tasks and difficulties. Below, you can find WoW Superbloom event completion instructions together with all the stages listed:
The Tree Rises:

In this stage, you will choose a power from a plant near Spruce, and these powers grant you

Torghast-like

abilities with unique bonuses;

The Dream Gathers / Pest Patrol:

While accompanying Sprucecrown as they transition to the next location, your role shifts to running various errands, including weeding, item collection, and flower watering;

Folly of Youth / Growing Concerns:

Upon Sprucecrown's arrival at their first location, your primary objective is to vanquish the attacking Primalists;

Invasive Species / Seeding Chaos:

Once more, you will follow Spruce and complete any tasks assigned by them;

Unruly Storm:

Your duty in this stage is to protect Sprucecrown from

Primalists

by eliminating them until the Bloom Bar is filled;

A Fiery End:

Your final task is to confront and defeat Verlann Timbercrush.
Completing all six stages provides you with unique event rewards we are going to discuss further in this article. Do keep in mind that the quality of these rewards may significantly vary. The reason for this is how much you filled the Bloom Bar.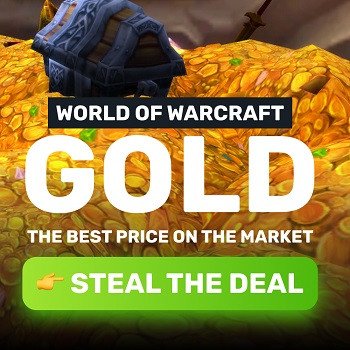 Superbloom Event Rewards
As is always the case with zone and patch-specific events, WoW Superbloom rewards are something that are definitely worth your effort. They are also split up into two categories since you get various stuff while the activity is happening and once it is over too. Things like Emerald Dewdrops, Slumbering Dream Fragments, and various Dreamseeds belong to the first group.
For your convenience, we have prepared a complete list of all Superbloom rewards you acquire after finishing the event:
Superbloom Event Quest
Now that we have WoW Superbloom event explained, it is time to add a few words on the mysterious quest and how to do it. Each week, you will receive a single quest titled The Superbloom, which entails participating in a single event. Upon its completion and submission, you will be rewarded with a Cache of Overblooming Treasure. This quest originates from and concludes at Clarelle, situated in the Emerald Dream at coordinates 51.4, 59.6.
It is crucial to emphasize that this quest is character-specific, not account-wide, allowing you to conveniently complete it on your alts.
Superbloom Event Achievements
As of Patch 10.2, we have three Superbloom achievements WoW tied specifically to this activity, such as:
Blossom Bounty

– Secure each of the

Superbloom Dreamfruit

powers, ensuring that you have acquired them all at least once;

Unity in Bloom

– Throughout the Superbloom event, harness the Feral Overflow power to summon the formidable

Feral Umbraclaw

a total of 10 times;

Chasing Dreams

– Embark on a quest to collect

100

stray Dreams during the Superbloom, pursuing this enchanting endeavor with determination.
Conclusion
As we conclude our journey through the Superbloom event guide, we hope you have found this comprehensive exploration informative and inspiring. With insights into how to participate, the enticing rewards that await, and the exact activity location, you are now well-equipped to immerse yourself in the magic of the Superbloom event.
Whether you are a seasoned adventurer or a newcomer to the World of Warcraft, this event offers a breathtaking experience that promises to leave you spellbound. So, venture forth, and revel in the beauty and magic of Superbloom, knowing that the vibrant colors and captivating rewards are there to be embraced. Happy adventuring!
F.A.Q.
What is Superbloom event in WoW?
Superbloom represents a weekly activity, which takes place in the center of the Emerald Dream zone. Your main task during this event is to protect Sprucecrown, a mighty tree, as they make their path from one location to another.
How to do Superbloom event WoW?
Keep protecting Sprucecrown from constantly spawning enemies and fill up the Bloom Bar with a variety of mini-quests you have popping up during the activity.
What are Superbloom event rewards?
Emerald Dewdrops;
Slumbering Dream Fragments;
Dreamseeds;
Sprouting Dreamtrove;
Budding Dreamtrove;
Blossoming Dreamtrove;
Cache of Overblooming Treasures;
Dream Wardens Reputation.
Can you complete the Superbloom event multiple times?
Nothing stops you from doing this, but you should be aware of the fact you can only acquire one Cache of Overblooming Treasures per week. On top of that, you will receive rewards of a worse quality with each subsequent event completion.
Can you complete the Superbloom event solo?
Absolutely! The devs have even added the Lone Wolf's Courage buff specifically for this player category. It significantly boosts your Damage, as well as Stamina, and Healing.
What to do with Dreamseeds in WoW?
By planting these Dreamseeds, you automatically start the Emerald Bounty event, which lets you reap even more rewards once you complete it.