WoW Timewalking is a very enticing world event that allows you to replay dungeons from previous addons and earn lots of valuable trinkets that will be relevant to the current expansion (which is DF, of course) and its activities. Join us as we go over the whole shebang with regards to this event, from how to join it to what kind of loot you can get from it. Without further ado, let's dive straight into it!
IMPORTANT NOTE: Apart from learning everything about Timewalking Dungeons in WoW, you can also Buy WoW Boost from SkyCoach. We offer a wide range of products at the lowest market price and with the fastest delivery. You can make your first purchase even CHEAPER if you find a special PROMO CODE (highlighted in green) hidden in this article and get a 20% DISCOUNT.
Check out some of our most popular
WoW Boosting services

below:
The Benefits of Playing WoW Timewalking Events
Before we explore the details and how-tos, let's shed light on why it's an activity you really shouldn't pass up. There are actually plenty of reasons for you to be doing these events. There are even Reddit posts where fans ask developers to make it a baseline feature instead of a recurring one. Regardless, here are those that will definitely convince you to try:
You get a significant EXP bonus, which is great for leveling, especially for lvls 60-70.
For instance, you can get from

60 to 62

in about half an hour, which is a fairly effective leveling tactic that can be even further boosted by having the rested EXP buff.
While it can't be called the best leveling tactic, it's one of the simplest ones, for sure since you get to kill lots of mobs in between obliterating bosses.
The dungeons are proportional to the expansion's specified ilvl, so you don't need to make any special preparations.
Running these dungeons tends to be very fast, something around 10 minutes a dungeon, making it a quick in-and-out adventure, no cap.
Gear is another reason why you should be running these dungeons. While the gear itself isn't anything crazy, it adapts (meaning that it scales) to your level (lvl), and as you go through the dungeon, you'll find useful loot.
Besides, if you're of max level, you'll be getting the heroic gear (or even the powered-up

Timewarped Warforged

versions), which, considering how quickly these dungeons take, is a great way to grab a few extra pieces.
Reputation boost - you will have way more rep points with the factions from the appropriate addon, effectively topping your rep gains by half on top of the usual amount.
Badges - these are essentially the main reason why WoW players queue up for this activity. They can be exchanged for tons of exclusive loot, including but not limited to mounts (some refer to them as holiday mounts WoW) and other goodies.
You get these for performing a number of actions, including beating the instance, murdering bosses, completing one-off and repeatable quests, and even supposedly for simply queuing up. By doing all of that, you can accumulate about 500 tokens which can be turned in for quite a multitude of rewards.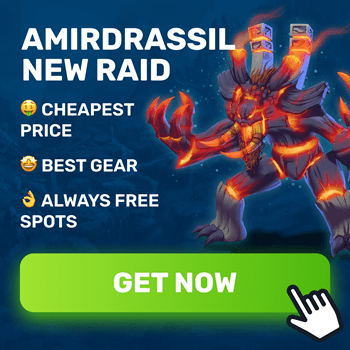 How to Start?
Now that we know what makes this particular activity so invaluable, it is time to get down to the nitty-gritty of obtaining those Timewalker rewards. Since this is an event-type activity, you will find its schedule in the in-game calendar. To get into a queue for one of them, all you ought to do is open the Dungeon Finder UI and select the appropriate type from the pull-down menu. The game then will fairly quickly find you a party, and you will load into an instance. BLOG20
The Dates and Rotation
The event usually occurs once a month during a select week, but during special occasions or near the end of major patches, the devs run it just week to week. Not to repeat what's been said before, but the calendar is your go-to source for event-related information. If you're not in the game and you need to check the dates, some popular online resources such as Wowhead will suffice.
Each event is dedicated to a particular older addon, and they always go one after the other in order of their original releases. It's just easier to remember what content you can do next, thanks to this approach. Each addon that gets this event offers a list of dungeons and even raids that you can play to your heart's content and sometimes even a raid. So, if the dev team continues to follow this formula in the future, we might see the Amirdrassil Raid in the Timewalking version. For now, here is a complete inventory of all accessible instances:
Expansion

Dungeons

Raids

TBC

The Blood Furnace, The Botanica, Magister's Terrace,

Black Temple
WotLK

Azjol-Nerub, The Forge of Souls, Utgarde Keep,

Ulduar
Cataclysm

End Time, Grim Batol, Lost City of the Tol'vir,

Firelands
MoP

Gate of the Setting Sun, Temple of the Jade Serpent, Stormstout Brewery,

Siege of Niuzao Temple, Shado-Pan Monastery, Mogu'shan Palace

Siege of Orgrimmar
WoD

The Everbloom, Bloodmaul Slag Mines, Iron Docks,

Hellfire Citadel
Legion

Black Rook Hold, Court of Stars, Darkheart Thicket,

None listed

BfA

TBD (Not available at the time of research)

None listed

SL

TBD (Not available at the time of research)

None listed
Note: Timewalking WoW events typically exclude the most recent expansions, like BfA and Shadowlands, to focus on older content for nostalgia and because newer expansions are still actively played and considered current. Including recent expansions would also require significant game balancing and development resources. Naturally, there might be other reasons that developers aren't willing to disclose.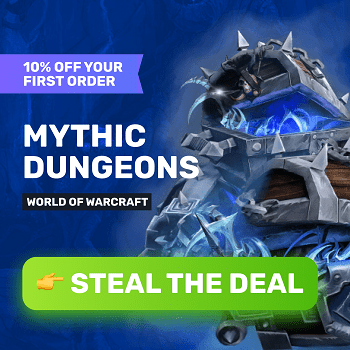 Gear Scaling
Since you'll be entering "old-school" instances, the dev team made sure that when you enter, your equipment's power will be adjusted to match the instance's level. This presents an excellent chance to repurpose those old Legendary gear pieces that have been sitting unused in your bank. Those Legendaries will enable you to finish the dungeons incredibly quickly. So, as long as you meet the WoW Timewalking Dungeons level requirement, you're good to go.
Timewarped Badge vs. Timewalking Token
It's pretty easy to get confused about what those badges and tokens mean. Essentially, the Timewarped Badges are the Currency of the Timewalking event. You get them for reaching certain milestones, as was mentioned before. Some of those include:
| | | |
| --- | --- | --- |
| Timewalking Activity | Description | Badge Earnings |
| During Any Timewalking Event | Taking down any dungeon boss | 5 Badges |
| During Any Timewalking Event | Surviving the final boss encounter | 10 Badges |
| During Any Timewalking Event | Successfully clearing out a Timewalking dungeon | 10 Badges |
| Special Role Completion | Finishing the instance while Call to Arms is active | 50 Badges |
| Unique Event Quests | Clearing out The Swirling Vial (BC), The Unstable Prism (WotLK), The Smoldering Ember (Cata), The Shrouded Coin (MoP), The Shimmering Crystal (WoD) | 500 Badges |
| Timewalking Raid Quests | Finishing raid quests | 500 Badges |
The confusion comes from the fact that different players call these badges different names, like Timewalker Tokens, etc. You should not confuse this currency with another one called - Commendation Tokens. They, in turn, provide you with reputation points for factions who have their own wares and rewards that become purchasable once you reach a certain lvl of trust with them.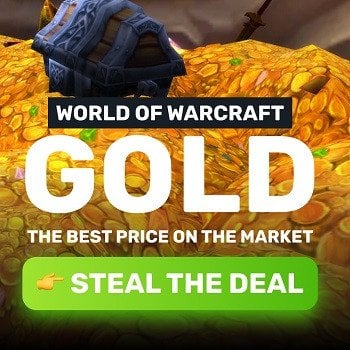 Vendors
Continuing the topic of loot and whatnot, during the event, each addon has its own vendor whom you must seek out when you want to spend your hard-earned Timewarped Badges. To find your WoW Timewalking vendor, refer to this list:
Location: Shattrath City in Outland;
Name: Cupri.
Location: Dalaran in Northrend;
Name: Auzin.
Location: Orgrimmar for Horde, Stormwind for Alliance;
Name: Kiatke.
Location: Timeless Isle in Pandaria, east of the Jade Forest;
Name: Mistweaver Xia.
Location: Warspear for Horde, Stormshield for Alliance in Draenor;
Names: Kronnus in Warspear, Tempra in Stormshield.
Location: Dalaran in the Broken Isles;
Name: Aridormi.
Each Timewalker Quartermaster will have a unique range of wares as well as some common items, so keep that in mind.
Things To Get During The Event
Taking advantage of increased EXP and a bonus to reputation earning is all good and well, but let's be honest here - it's all about that sweet loot.
While participating in Timewalking, bosses in dungeons can yield loot that is usually found in Heroic mode. In other words, although the Timewarped dungeon is set to a normal difficulty, you might obtain items that only drop on difficulties starting from Heroic. Moreover, vendors in Timewalking events offer a diverse range of items, from collectibles like Timewalking mounts and other valuables to gear suited for different slots. Additionally, they provide tokens to boost your reputation standing with specific expansion factions, along with unique "ooh, I remember those" items related to activities such as cooking and fishing. Here's a list of the most sought-after items you might want to acquire:
That much is clear - this activity offers a diverse range of stuff to earn, from easily accessible Timewarped badge vendor items to ridable beasts requiring significant skill or luck. This activity is designed as a long-term, evergreen feature with tons of replayability, continually expanding with more instances and content from various addons. Players have the flexibility to engage with it at their own pace. Whether aiming to accumulate rewards quickly or taking a more gradual approach, the activity caters to different playstyles. In addition to cosmetic (or transmog) items, the activity provides practical rewards such as alt catch-up gear, making it a versatile and enduring aspect of WoW's gameplay. And for those of you wondering - "Can Timewalking Dungeons drop legendaries?", the answer is, sadly, no. Refer to our FAQ at the end of the guide for more details on that.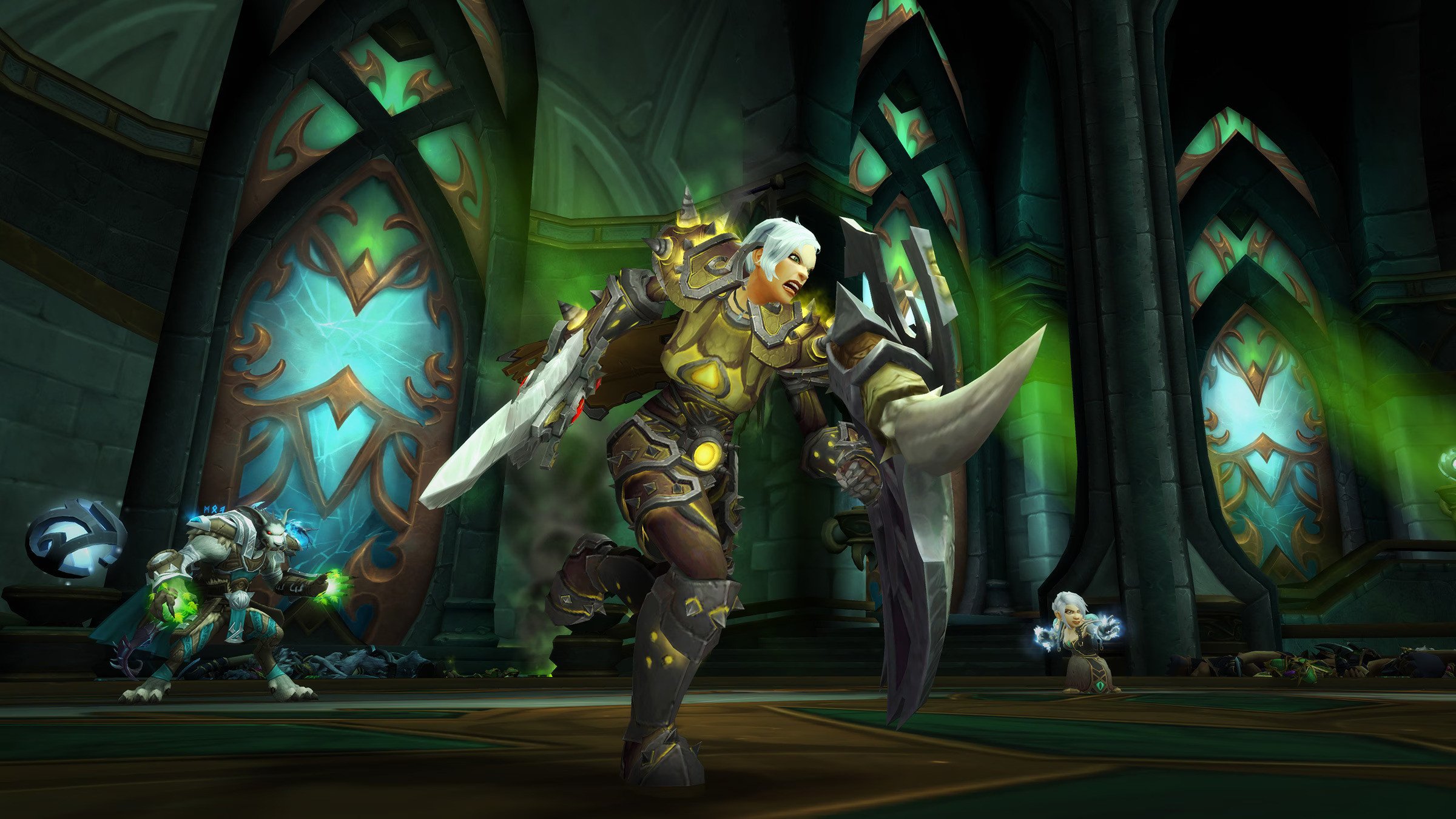 Mounts
Speaking of WoW Timewalking mounts, there are a couple of them which you can only earn from doing this event. See the complete rundown of those:
Expansion: BC;
How to Obtain: Purchased with Badges.
Expansion: WotLK;
How to Obtain: Purchased with Badges.
Expansion: WoD;
How to Obtain: Purchased with Badges.
Expansion: WoD;
How to Obtain: Purchased with Badges.
Expansion: MoP;
How to Obtain: Purchased with Badges.
Expansion: Legion;
How to Obtain: Purchased with Badges.
Expansion: Any;
How to Obtain: Rare drop from any boss in the dungeons.
Want to know how many Timewalking dungeons for mounts? Not many. There's even a joke: "I've run the Timewalking dungeon 100 times for that rare mount. At this point, I think the 'time walking' is just me getting older and waiting for the drop."
Conclusion
Fellow adventurers, we've officially time-traveled to the end of the most comprehensive guide on "What is Timewalking in WoW?". From strolling down nostalgia lane (watch out for those memory potholes!) to practical tips for not getting squashed in these retro dungeons, we hope this guide has armed you with everything you need to conquer these 'blast from the past' instances.
As you set forth on your quest to earn Timewarped items, clutching onto the wisdom shared here like a lifeline, remember: whether you're diving into dungeons from a bygone era or hoarding Timewarped Badges like a dragon with its treasure, all in the noble quest of expanding your mount collection – your adventures are bound to be as fruitful as a loot-filled piñata. And hey, this isn't just some walk down memory lane; it's a full-on sprint for your character's progression.
Keep this guide closer than your Timewalking pets plushies, as Azeroth is more unpredictable than a Gnomish invention. We'll be here, updating you with the latest and greatest, ensuring your Timewalking escapades are as smooth as a Night Elf's dance moves. Until our paths cross again in the realm of updates and guides, may your loot be epic, your adventures legendary, and your sense of humor as enduring as a Dwarf's beard. Stay tuned for more WoW wisdom and whimsy!
F.A.Q.
How to do a Timewalking dungeon in WoW?
All you gotta do is open the Dungeon Finder (hotkey 'I' by default), and select the Timewalking option under the 'Type' dropdown menu. This will initiate the matchmaking sequence to put you in a random dungeon from the featured addon.
Can I solo Timewalking dungeons?
This is a group-based activity and cannot be soloed through the Dungeon Finder. However, if you have a sufficiently powerful main or alt, you might be able to solo them outside of the event.
At what level should I run Timewalking Dungeons?
As soon as you reach the minimal required lvl to queue up for the activity, you're good to go. But you might wait until you reach a higher lvl just to be safe.
Are Timewalking dungeons hard?
Their difficulty is comparable to the normal difficulty of regular dungeons. They are designed to be challenging but doable for a group of appropriately leveled players.
What are the rewards of the Timewalking dungeon?
Rewards include aforementioned Badges, gear that adapts to your lvl, and a chance at rare drops like ridable beasts or collectible pets. You also get a rep boost with certain factions.
What is the reward of the Timewalking event?
The mission is to rack up those event badges, your ticket to a treasure trove of epic loot, all hawked by the coolest merchants in town. Swap those badges for a stash of killer gear and other must-have swag that'll make others green with envy.
Can you get gear from Timewalking dungeons?
Yes, the gear you find is level-appropriate. Thus, this activity is a fantastic place to lvl up or finalize your build.
Do Timewalking dungeons give more XP?
Yes, you do get a significant EXP boost, making this activity an effective way to lvl up. Add the rested EXP buff to the mix for maximum effectiveness.
What are the requirements for Timewalking dungeons?
The main thing you need to do is reach the minimum requirement for participation which is as of patch 10.1.7. - 45.
How do I enable Timewalking dungeons?
They are automatically enabled during Timewalking events. You can access them through the Dungeon Finder during these times.
How do I start Timewalking dungeons?
To begin, launch the Dungeon Finder, choose the Timewalking option, and enter the queue for a dungeon. The system will then match you with fellow adventurers who are similarly waiting in the queue.
What are the minimum requirements for Timewalking?
Just be lvl 45 (relevant as of patch Fury Incarnate from September 5th, 2023) and have gear/build strong enough to handle the dungeons. The specific requirements can lowkey vary based on the expansion's content featured in the event.
Any chance to get a legendary drop?
No, none of the bosses or mobs in this activity drop legendary items. Legendary items in WoW are typically obtained through specific quests, achievements, or other special means and are not part of the loot table for Timewalking dungeons.
Which Dungeons have a chance to drop a mount?
They aren't found in specific instances. Instead, most mounts related to Timewalking are typically obtained through purchasing with Timewarped Badges rather than direct dungeon drops. However, there are a few notable exceptions where these can drop (if you're lucky enough) from bosses in specific Timewalking dungeons. For instance:
Magisters' Terrace (TBC Timewalking): The Swift White Hawkstrider (3.72%-4%) can drop from Kael'thas Sunstrider.
Infinite Timereaver (< 1%): This mount is a rare drop that can potentially be obtained from any major baddie (boss) in any Timewalking dungeon, regardless of what addon is in the rotation.
Who is the Vendor?
They are NPCs who can transform your efforts into tangible rewards. Essentially, these quartermasters offer a variety of items accessible through the expenditure of Timewarped Badges. This special currency is accumulated by participating in clearing the instances and engaging in various related activities (for more details, refer to the list above). The assortment of loot typically includes gear, mounts, toys, and other distinct collectibles that are pertinent to the specific expansion highlighted in the event.
What is Turbulent Timewalking Event?
This is a unique, multi-week celebration where players journey through different expansions each week. This event allows players to revisit the rich history of WoW, facing challenges and earning distinct items, including exclusive mounts and experience enhancements. The event's schedule is designed to rotate through various expansions with specific achievements and rewards tied to each segment.