< RETURN TO THE SHOP
Not Forgotten (Full Quest)

SSL Secure
The site uses SSL protocol, it fully protects input data and information. We also use the HTTPS protocol to encrypt data.

VPN
We use the VPN of your country to disguise our actions on the account. This greatly increases the security of the account.

Safe Service
While working on accounts, we comply with all security measures. We do not use bots and scripts. We do not use in-game chat. Also, we do not allow the intersection of IP and MAC addresses.

24/7 Support
Our team works 24 hours per day.

Money refunds
We provide a full or partial refund if you change your mind or if there is an accident. You can learn more about this from the operator.
Not Forgotten is an elder brother of Luna`s Howl. It is top-tier, more powerful version of Luna`s Howl, which makes it one of the most desirable weapons from Destiny 2.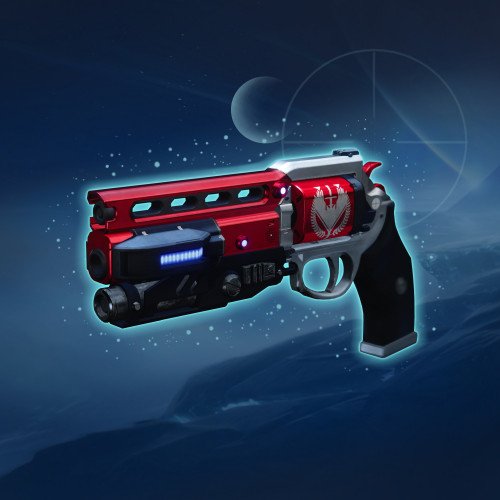 Out of stock
Any questions?
Ask our support
Chat
Not Forgotten shares the same signature perks as Luna's Howl: Zen Moment and Magnificent Howl.
Where the two weapons differ are in their other perks with Not Forgotten getting a huge boost to the Range stat both in its first two perks (Extended Barrel and Accurized Rounds) and its automatic Range Masterwork.
These push the Range of Not Forgotten to almost double the Luna's Howl.
Rewards:
You will get Not Forgotten + Luna`s Howl hand cannons and lots of Crucible loot.
Exp for your Season Pass and Artifact Level
All the gear and weapons that might drop during the service
Requirements:
No Light Level Requirements.