Introduction
The long-awaited WoW Shadowlands 9.2.5 update is about to release and we are here to tell you what it is all about! There are some really cool and long-anticipated changes, so make sure to read this article to the end.
Achievements
There are actually several changes regarding in-game achievements. Nothing too crazy, though:
Achievements that count towards your total achievement points now include all Covenant Sanctum achievements, regardless of your current covenant. However, you should belong to a Covenant if you want to earn Covenants achievements.
Tower Ranger - The achievement now requires completion of The Jailer's Gauntlet: Layer 4 (instead of Layer 8).
Dancing Machine - The achievement's text now state that the achievement's reward is a toy.
Kaal-ed Shot – The Anima Cannisters now respawn after the boss resets. Also, the Slammed! effect can no longer be removed by immunity effects.

Exalted Reputations

– Fixed an issue which caused The Enlightened faction reputation to not count toward the achievement.

Azeroth at War

– Fixed an issue which makes this achievement unobtainable.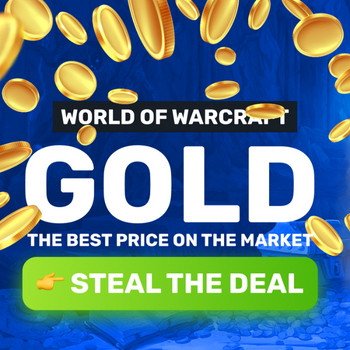 Characters
No more experience point reduction is applied to level 51-60 characters while in Party Sync.
Class Changes
In this update small changes were added to only two classes:
Death Knight:
Warlock:
The Scouring Tithe Kyrian Ability no longer grants both death and survive effects when used against certain enemies.
Cross-faction
This is surely the most important and anticipated change, added within this update. Developers first announced this feature months ago and it has been players' favorite discussion topic ever since. Some would say the ability to play in a group with the opposite fraction is a violation of the essential principle of the game, untouchable for as long as WoW was around. However, the fraction balance is a huge problem for modern World of Warcraft and the cross-faction function is a a good way to solve it. Lore-wise, the Horde and Alliance have fought together so many times, this eternal war already seems somewhat redundant.
Anyway, let us see what cross-faction is going to be in details:
Now you can directly invite players of the opposite faction to your group if you both have a Battle Tag or Real ID friendship, or if you belong to the same cross-faction WoW Community.
Group Finder's Premade Groups for M+ dungeons, raids, Torghast, and rated arena or RBGs are now available for both factions. However, the group leader can restrict cross-faction for his group if he so wishes.
Guilds will remain single-faction, while WoW Communities can be cross-faction.
Random matchmaking for Heroic dungeons, Skirmishes or Random battleground will remain single-faction.
The following instances will also remain single-faction:

- Trial of the Champion;
- Trial of the Crusader;
- Vault of Archavon;
- Icecrown Citadel;
- Baradin Hold;
- Siege of Boralus;
- Battle of Dazar'alor;
- Darkmaul Citadel (Exile's Reach dungeon).
Players in cross-faction groups can assist each other, share loot, earn achievements, and communicate in party or raid chat, as well as via /say and /yell channels.
Raids and Dungeons
Cross-realm raiding is now available in the Sepulcher of the First Ones raid on Mythic difficulty. Also, since Cross-Faction Mythic Plus Dungeons are becoming available, the Cryptic Hero: Shadowlands Season 3 achievement now requires Mythic+ Rating to be in top 0.1% of all players in your region.
Rewards and Items
Shadowlands 9.2.5 update also brings many minor changes related to various items and rewards:
Broker Mark of Distinction now gives 60 Renown to your active Covenant instead of 40.
Renown catch-up bonus now lasts until Renown 60 instead of 40.
The following activities now rewards you with 1 Covenant Renown at 100%:

- Mythic and Mythic Plus dungeons;
- Torghast Layers from 9 to 16;
- Any Shadowlands raid boss encounter;
- Rated Battleground wins.
You will get two times more Grateful Offerings from rewards boxes, scaling with Covenant sanctum's Anima Conductor level.
The Patterns Within Patterns weekly quest in Zereth Mortis now awards Grateful Offerings.
Now Game's Shop transmog cosmetics will not suddenly disappear from your collection.
Fixed in issue with the Jingles battle pet was not displayed correctly.
PvP
Aside from the brand new PVP Arena – Enigma Crucible, we can see several more important gameplay changes, that will certainly affect competitive PVP balance:
Solo Shuffle:
Now combatants' item level will be scaled up to 252 instead of 239.
Ability effects will be properly removed from players in between rounds.
Fixed an issue with rounds not properly resetting if players on each team died at the same time.
PVP Class Changes.
Death Knight:
Warlock:
Demonic Embrace – now increases your Stamina by 20% in PVP combat instead of 10%.
The Demon Armor PVP Talent has been deleted from the game.
New PVP Talent for Affliction Warlocks:

Shadowfall

– Gain the Nightfall talent that will have a 100% chance to gain its effect. You can select another talent in the same row if you already have this talent.
Professions
Crafting Specialized Armor and Jewelry for Runecarving items will provide 400% more experience points.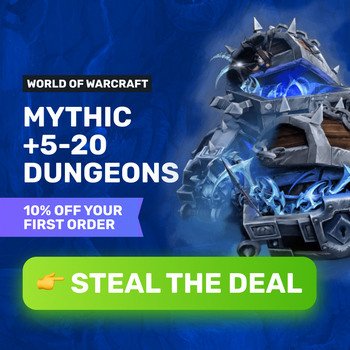 New Quests
Two new race-specific quests have been added to the game:
Blood Elves:

Every paladin of this race can now start a questline by speaking to Liadrin in Oribos, to earn a new mount, weapon appearance, and the Blood Knight armor set. Requirements: Level 60 and Exalted reputation with Silvermoon.

Dark Iron Dwarves:

Every character of this race can also start a questline by speaking to Anvil-Thane Thurgaden in Shadowforge City in Blackrock Depths (use your Mole Machine to get there). Upon completion of this questline, you will receive a new mount and weapon appearances. Requirements: Level 50.
Torghast, Tower of the Damned
The update also adds important changes to the Torghast Tower:
Now you will have access to all Torghast wings instead of just two wings per week.
Layers 1-8 are now accessible by default.
Layers 9-15 now will be accessible after completing Layer 8.
You will gain access to Layers 13-16 after completing the previous Layer.
User Interface
Now you can remove all active filters in search filter dropdowns by clicking a special button.
The default hand curser now has a higher resolution for its larger sizes. You can find it in Interface Options – Accessibility.
New categories and design have been added to the Report Player pane.
We hope you found this article useful. Keep an eye on our Blog section for more interesting news, guides, and announcements.