Welcome to our complete Feral Druid Shadowlands Guide where you'll find everything you need to know to be an efficient Feral Druid – a devastating damage dealer with excellent survivability and unlimited freedom of movement. Be always ready for whatever content you aim for in the game!
For more convenience, we have separated this guide into a few sections, links to which you can find on this page. This page will only contain a general review of the class, with a quick summary of its strengths and weaknesses, some tips about Covenants and talents, gearing, and gameplay.
IMPORTANT NOTE: At SkyCoach, you can also Buy WoW Boost at the lowest prices and with the fastest delivery. You can make your first purchase even CHEAPER if you find our special PROMO CODE (highlighted in green) hidden in this article and get a 20% DISCOUNT.
Check out some of our most popular
WoW Boosting services

below:
Feral Druid Pros and Cons
| | |
| --- | --- |
| Pros | Cons |
| One of the best single-target damage in the game. | Not very good AoE-damage, which also hugely depends on DoTs. |
| Excellent burst damage cooldowns and Legendary Powers. | Requires time to switch targets efficiently. |
| Superb mobility. | Resource management may be tricky. |
| A range of talent choices offers good flexibility. | Relatively low utility. |
| A lot of good defensive abilities. | |
Feral Druid Changes in Shadowlands
Shadowlands 9.1 Changes
Fortunately, (or unfortunately), there is no class changes for Feral Druid in Shadowlands 9.1 update. But some Covenants changes (including Legendary powers, Soulbinds, and Conduits) are present.
Feral Druid Legendary Powers Changes in Shadowlands 9.1
There are four new Legendary Powers that became available in Shadowlands 9.1, one for each Covenant. Only two of them would be more or less useful though:
The Legendary Powers options are of huge importance in the modern World of Warcraft, so you should consider them carefully if you want to be a good DPS for your team. Visit our Feral Druid Covenants Guide to learn more about Covenants, Legendary Powers, and Conduits available for Feral Druid. BLOG20
Shadowlands 9.1.5 Changes
Feral Druid Essentials
Feral Druid is a powerful damage dealer with excellent mobility. The Feral Druid's rotation revolves around bleeds maintaining and finishers, much like Rogue. If you have played the spec over the last decade, you'll certainly find today's Feral Druid gameplay much similar to what you are familiar with. You still have to keep your Rip and Rake on your target and fill your rotation with powerful finishers like Ferocious Bite.
Sure, there are some changes, added in Shadowlands, which we more thoroughly discuss in our separate Feral Druid Gameplay and Rotation Guide. But these changes are not as important as with other classes in the game.
Feral Druid has two resources: Energy, which slowly regenerates itself over time, and Combo Points, which generates with certain spells like Shred and spends using finishing abilities like Ferocious Bite. Your DoTs also may use different resources (Rake requires Energy to use, while, being a finishing ability, Rip requires Combo Points). So there's a lot to keep in mind and you always should manage your resource wisely. This may seem pretty hard at first glance, but once your fingers get used to those essentials, your rotation will be much less overwhelming and much more fluid to manage.
Covenants and Legendary Powers
As you probably already know, Covenants in Shadowlands are of extreme importance. Mostly it's your Covenant and Legendary Power choice that determines whether your build is more like for raids, or Mythic+ Dungeons, or PVP. Check out our detailed Feral Druid Covenants Guide if you want to really understand how to personally tune your build for certain encounters or just use the tips listed below if you don't really have time to theorycraft.
Remember that since the Shadowlands 9.1 update even if you find some of your Covenant choices incorrect, you can freely change them.
Each covenant in Shadowlands offers you good bonuses for different aspects of your spec. Some of them may be suitable for different in-game encounters. Now, that you can freely swap between Covenants, it's important to know what bonuses each of them can provide.
| | | |
| --- | --- | --- |
| Covenant | About | Best Soulbind |
| Kyrian | Decent group utility. | Forgelite Prime Mikanikos |
| Necrolord | Good for single-target damage. | Bonesmith Heimir |
| Night Fae | Good versatility and overall bonuses (burst damage, single target). Arguably, the best Covenant for Feral Druid DPS. | Niya |
| Venthyr | Decent burst damage. | Nadjia the Mistblade |
Still, the majority of Feral Druid players consider Night Fae to be the best covenant for the spec. Excellent burst damage and single-target bonuses for most Shadowlands end-game encounters. New Night Fae's Legendary Power Celestial Spirits when paired with Niya's Grove Invigoration, Conflux of Elements, and Bonded Hearts offer a huge burst damage boost and great utility for your allies. See our Feral Druid Covenants Guide for more information about that.
Core Abilities and Gameplay Basics
As we have already written above, Feral Druid rotation revolves around spending your Energy and thus earning Combo Points and then spending it using finishing abilities. Among your abilities, you'll find direct damage attacks like Shred and bleeding spells like Rake.
Note that bleeding effects are a huge part of your DPS. Since your opener sequence doesn't provide a huge DPS-burst it's very important to constantly keep your DoTs on the target. And that's why any improvement of your burst damage is of huge importance. See our Feral Druid Gameplay and Rotation Guide if you want to know more.
Core Abilities
Feral Druid Leveling Tips
Regarding the Feral Druid's leveling process in Shadowlands we can say that this spec is very good for that. Good damage and survivability allow you to quickly complete any world-quest or just farm dungeons without much trouble. Other specs would be a good option too (save Restoration Druid which is a very poor choice for world-quests leveling). Anyway, here are some quick tips, that are useful regardless of the spec you playing:
Now you have the Druid tab in your spellbook where all the abilities are shared between all Druid specializations.
There is no default spec now. You will be able to choose at level 10. Before that, you'll only be able to use the shared spells.
Guardian (the tank spec) may be even more preferable for fast-leveling due to more than decent damage and quick dungeons.
Overall, we might say, that Feral Druid Leveling would be quick and pleasant. Of course, there's a lot more to it. If you want to know how to level up your Druid in the most efficient way possible, please check out our Complete Druid Leveling Guide.
Feral Druid Stats and Gearing
As Feral Druid, your main stat is going to be Agility, which will increase your attack power. Regarding secondary stats, each of them is going to improve different aspects of your gameplay:
Critical Strike:

increases your critical strike chance, which partially depends on Combo Points generation from your Shred. Often it would be your most important secondary stat.

Haste:

improves Energy generation rate and bleeds ticks rate.

Mastery:

Mastery: Razor Claws improves the damage of all bleeds and finishing moves.

Versatility:

improves your damage and healing. Also increases your damage resistance.
The most optimized secondary stats priority is going to be like that:
Critical Strike;
Mastery;
Versatility;
Haste.
Don't forget that because of Diminishing Returns, which was added to the game in Shadowlands, stat priority changes depending on how many of the stats you already have. See more about that in our dedicated Feral Druid Gearing Guide.
Feral Druid End-Game
In today's World of Warcraft Feral Druid can be described as a decent single-target damage dealer, which main advantages are excellent mobility and survivability. The main downside of the spec is that Feral Druid requires a relatively long rump-up when switching targets in order to earn Combo Points and apply bleed effects. This makes your damage-dealing a bit tricky since you'll have to adjust your rotation every time you switch target or stop attacking for some reason.
Still, the damage Feral Druid is capable of dealing is pretty good, which, combined with excellent survivability and mobility, makes this spec more than welcome in any raid, Mythic Dungeons party, or Arena team.
How to be a Better Feral Druid
To be a better Feral Druid means to deal more damage and die less often. All this you can achieve through proper talents and gearing, mastering your rotation, and a deeper understanding of how Feral Druid's mechanics works. You can learn more about talents in our dedicated Feral Druid Talents Guide.
Another good piece of advice would be to compare your combat logs to those of the top Feral Druid players out there. This will help you to point out your mistakes, evaluate your performance, and thus make yourself an overall better player.
Remember that it's always a good idea to deeply analyze the way you carry out your rotation and how you avoid incoming damage during boss fights or furious PVP clashes. This, compared with constant practice, will help you become a really good damage dealer in no time!
Feral Druid Shadowlands Highlights
The main thing to highlight for Feral Druid in Shadowlands is, of course, Covenants and everything that is related to them. Namely: Soulbinds, Conduits, and Legendary Powers. The choices that you are going to make in this field will mostly determine your specific role in your raid or will significantly affect your performance in PVP. Feel free to closely consider those choices if you want to be effective and helpful for your allies.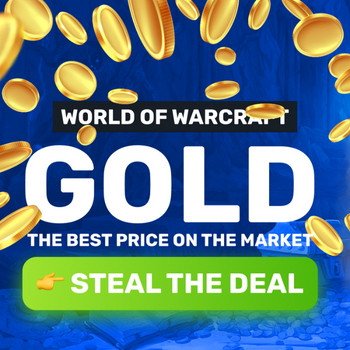 Facts About Feral Druid
Here we summarize some interesting facts about the spec:
Races that are available for playing as Druid: Tauren, Highmountain Tauren, Troll, Zandalari Troll, Night Elf, Worgen, Kul Tiran.
Weapons available for Druids: staves, polearms, fist weapons, maces (one-handed and two-handed);
Druids don't need mounts, thanks for their traveling forms. That doesn't mean that you can't use them, though.
What Makes Feral Druid Special?
Feral Druid is indeed special among all other DPS classes in the game. And here's why:
First off, Feral Druids always use their Cat Form (they even usually referred to as Cats);
Feral Druids uses Energy and Combo Points to carry out their rotations. This is paired with the huge importance of DoTs and DPS cooldowns management makes Feral Druid's playstyle really unique;
This spec has excellent mobility thanks to Dash and Stampeding Roar abilities.
Feral Druids also have very good incoming damage reduction. Survival Instincts and Barkskin provides very good survivability and you also can shift into your Bear Form for considerable armor and health improvement.
Newest Artifact Transmogs for Feral Druids
Good old Timewalking event is going back to our beloved World of Warcraft and there are new beautiful transmog options for every class in the game. For Feral Druid, it is the Stormheart Raiment and new Werebear form (mainly for Guardian Druids, but you, as a Feral Druid would sometimes use to temporarily increase your survivability).
This is Legion-themed appearance will definitely make your character stands out among other Feral Druids!
FAQ
Q: Is Feral Druid good in Shadowlands?
A: Yes, of course. The damage and excellent mobility, along with decent survivability make this spec popular among PVE and PVP players, despite somewhat limited AoE potential.
Q: Which race is best for Freal Druid in Shadowlands?
A: Here's we can see come imbalance towards Alliance players, for Night Elf Feral Druids have Shadowmeld, which is a very important DPS cooldown, that allows you to enter stealth during the fight and thus use the empowered version of your abilities. If you aren't into roleplay and just want to deal as much damage as possible Night Elf is the race of your choice. For Horde players, we recommend choosing Troll or Zandalari Troll.
Q: What is the best Feral Druid Legendary Power in Shadowlands?
A: There are different choices for each in-game encounter. For Mythic+ Dungeons, we'd recommend using Celestial Spirits and Circle of Life and Death. For large PVE encounters, like raids, you'd be better off with Draught of Deep Focus. Also, Celestial Spirits would be helpful here too. Regarding PVP, the choice will hugely depend on what exactly you want to achieve. You may want more survivability or damage, or utility. The choice, of course, would be different.