Fellow heroes, it is time to get prepared for the legendary Mage Tower challenge. Just like in the previous expansions, you are to defeat your role-specific boss. The game's developers have decided not to add new encounters and their total number remains 7. As for the rewards, they are still unique transmog sets and a mount. The latter becomes available only after you complete all challenges currently available.
As you can see, the main idea has not changed much. No matter what encounter you are to complete, it is going to be hard. It may take you dozens if not hundreds of attempts before you succeed. However, it is a good way of testing your personal skills, as you have no one to rely on during the challenge.
To see how well you perform while playing your specialization, visit War Councilor Victoria. This NPC is located at Deliverance Point, which is a 2-minute flight from Dalaran. To save time, get yourself Dalaran Hearthstone and you will get to your destination in a blink of an eye. After you talk to her, you will be teleported to a special platform where the fight takes place.
In this article, we have decided to focus on Frost Death Knight Mage Tower Dragonflight gameplay. We will cover everything you need to know about this spec to pass the challenge successfully. It includes BiS gear, optimal talent build, the boss fighting strategy, and more.
Frost Death Knight Mage Tower Challenge Info
When playing this specialization, your skills will be tested with the Closing the Eye challenge. After you are teleported to the arena, you will face off against Archmage Xylem. The latter has a wide range of deadly spells you are to learn to counter. He is also a huge fan of teleportation but we will get to this later in the article.
Unlike in healer-specific challenges, you will be completely alone throughout the battle. Luckily, you will not have a ton of constantly spawning adds and you can focus on dealing damage to the main target practically all the time.
The encounter consists of 3 stages, each having its unique mechanics. In fact, you will have to defeat another enemy apart from Xylem. We are talking about Corrupting Shadows who replaces the first boss after his HP pool gets as low as 10%. To ensure you take over, we have prepared a Frost Death Knight Mage Tower strategy for you. Make sure to read the article to the end to find out what tips you can use to make your life easier during this encounter.
If you have no time for practicing and you still wish to claim your reward, check out our Timewalking & Mage Tower Boost services. In this case, our professional players will take care of any boss for you. We offer fair prices and guarantee the fastest result. Click on the link to find out the details and place your order.
Best Gear for Frost Death Knight Mage Tower
When preparing for the challenge, you just cannot go without properly-chosen equipment. Nonetheless, you do not really need top-rank gear to pass the encounter. The reason for this is that everything you wear is downscaled to ilvl 120 until you leave the platform. Similar rules are applied to your character's level, as it is lowered to 45 while fighting the boss.
This makes players rely on their personal skills rather than on high-rank equipment. Besides, the role of your main and secondary stats becomes as important as ever. This feature has been with us since the previous expansions and the game's creators have brought it to Dragonflight as well.
To ensure your victory in the Frost Death Knight Timewalking Mage Tower challenge, you want to distribute your secondary stats correctly. In most cases, you want to focus on Mastery and Crit over other stats. This increases your general damage output and syncs well with one of your core abilities, Breath of Sindragosa.
If you still do not know what Frost Death Knight Mage Tower gear to wear, we are here to share this table with you. The latter contains raiding equipment pieces. Most of the items from this list are lootable from Vault of the Incarnates bosses while others can be found in previous-expansion raids. Besides, a few of them can be crafted on your own or bought at the Auction House.
If you decide to go for Mythic+ equipment parts, it is possible as well. However, you do not need this powerful gear to complete this encounter. In most cases, you can defeat the boss no matter what equipment you have on. Besides, clearing dungeons can be a particularly challenging task. If you are stuck at a certain level, we are here to help you. By ordering our Mythic Carry services, you can be sure our pro players will clear out any dungeon for you in a blink of an eye.
Instead, you should check out what Frost Death Knight Mage Tower Trinkets are considered the best. They are a perfect source of secondary stats. Besides, some of them provide you with extremely helpful on-use abilities.
To get all the mentioned and other equipment parts, you should be raiding like mad. In any situation, you heavily depend on your party members. To ensure you get all the required gear, you can order our WoW Raid Boost services where our professional players take care of any boss for you. The only thing left for you to do is to enjoy the loot and keep preparing for the challenge.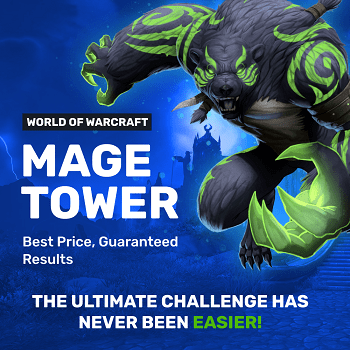 Frost Death Knight Mage Tower Best Enchants & Gems
The following paragraph of our Frost Death Knight Mage Tower guide is devoted to enchantments and gems you can wear for additional secondary stats. At first sight, the provided bonus is not that great. However, every point matters and there is no reason for neglecting these smaller parts of your gear.
Equipment Slot

Best Alternative

Provided Bonus

Weapon
Sophic Devotion
Grants you extra

Strength,

which increases your overall

DPS.

Cloak
Homebound Speed
Since you are quite slow, this will help you shorten the distance between you and the boss.
Chest
Waking Stats
Provides you with a decent amount of additional

Strength

to hit harder.
Bracers
Devotion of Speed
Another source of

Speed

to gap close the distance and reach the boss' location faster.
Legs
Fierce Armor Kit
Slightly boosts your

Stamina, Strength,

and

Agility

stats.
Boots
Plainsrunner's Breeze
Significantly increases your

Speed

to move even faster around the platform.
Ring
Devotion of Critical Strike
A nice choice for extra

Crit

stat, the one you always need.
Since this encounter's boss is a big fan of teleportation, you want to shorten the distance between his and your location ASAP. Being quite a slow specialization, these enchants greatly help with that. Besides, we have included a few enchantments that provide you with additional Strength to let you deal higher damage.
Moving further, we would like to pay attention to Frost Death Knight Mage Tower recommended gems, as there is a ton of them currently available in the game. In most cases, you want to go for the following options for this encounter:
To speed up your gearing process, you can buy some stuff at the Auction House. Nonetheless, you will need a ton of gold for this. Farming and grinding it can hardly be called a pleasant experience. Instead, you can Buy WoW Gold with our company's help. We guarantee the best market price and are ready to deliver it to any server you play on.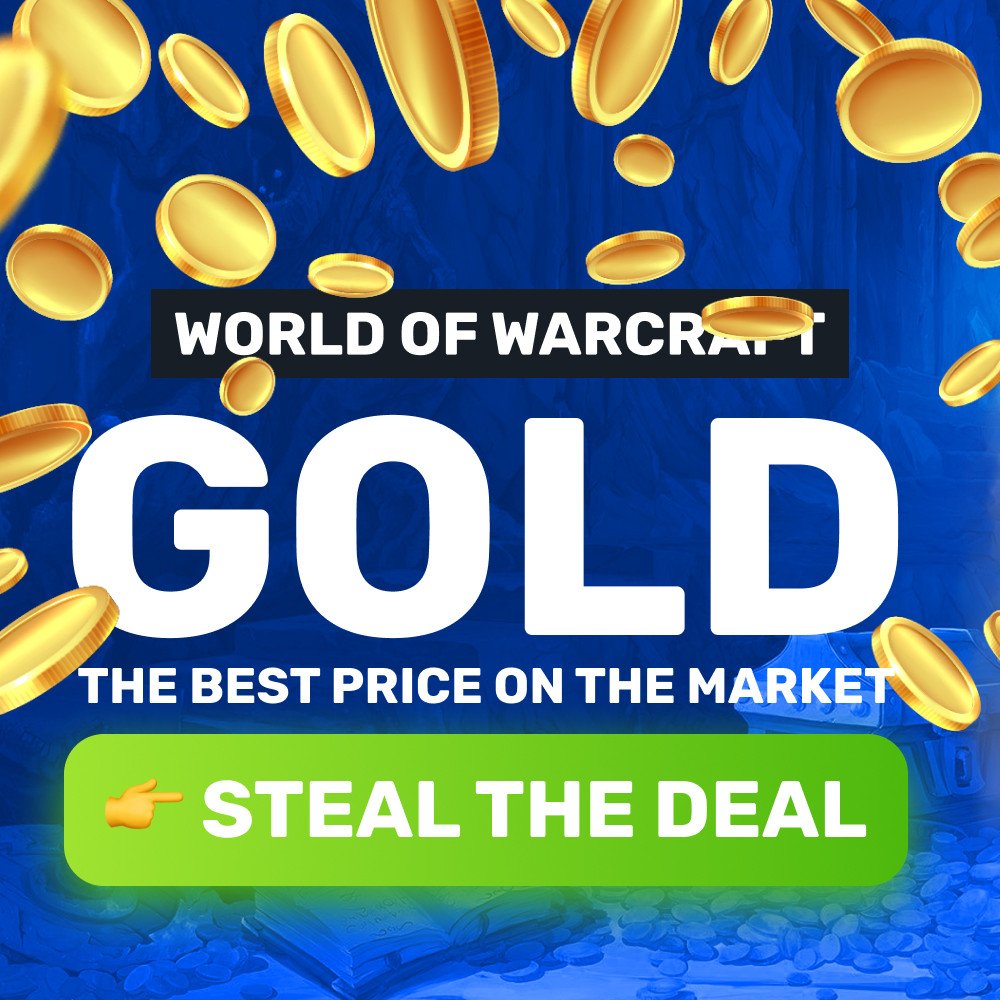 Frost Death Knight Mage Tower Best Consumables
In this section of the article, you will learn everything concerning what consumables can help you outbattle the boss. Do not neglect them since they highly boost your damaging potential and allow you to survive longer. Check out the following list to find what items work best for this challenge:
Frost Death Knight Mage Tower Best Talent Build
With the updated talent system, players have received so many opportunities to experiment with their setups. One can create anything that suits their playing style and see how it works in practice. In this paragraph, we would like to share our Frost Death Knight Mage Tower 10.1 talent build you can try for yourself.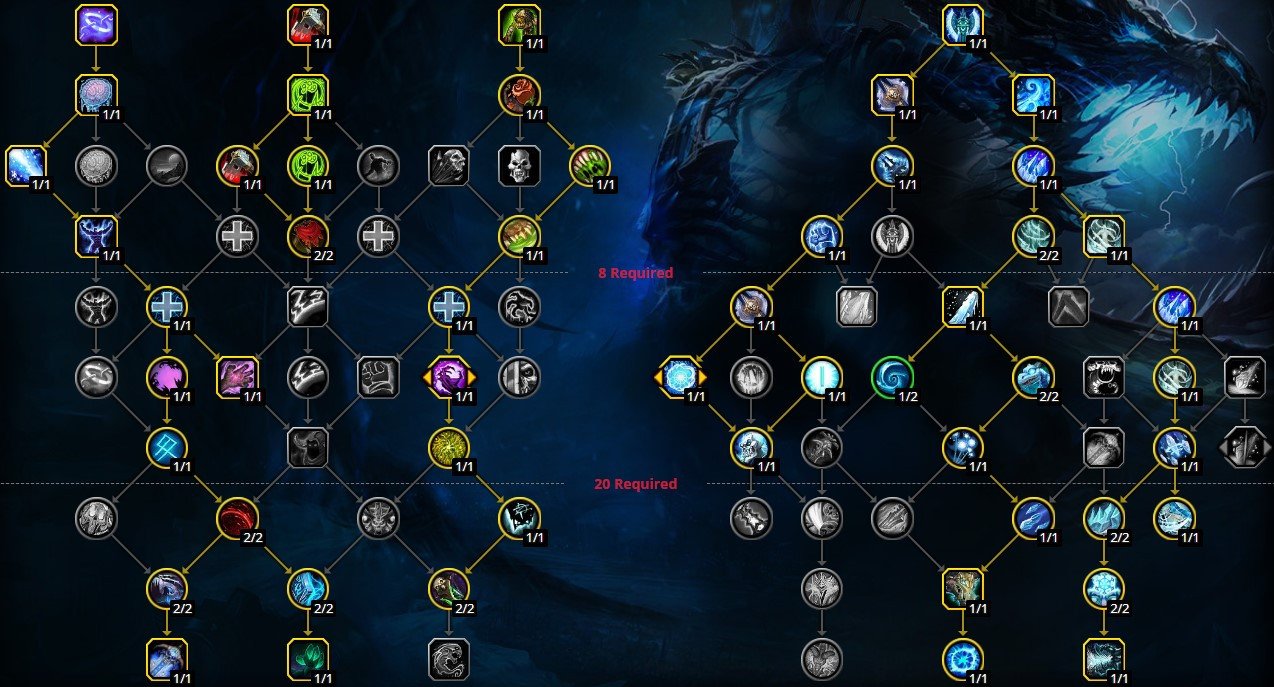 To export this build directly into your game, copy the following code:
BsPAAAAAAAAAAAAAAAAAAAAAAkIAiQSCJtIhQikECJiERQSgDISSSkkkkkWAAAAAAAAAAAAA
Before you test yourself in this ultimate challenge, you want to reach the level's cap to unlock your strongest talents. To speed up this process, you can order WoW Powerleveling services provided by our company. Our pro players will get your character boosted in the shortest time possible.
Archmage Xylem Fight Strategy
To make your life easier and ensure the fact you take minimum attempts to pass this encounter, we have prepared the following Frost Death Knight Mage Tower tips for you. We will also describe the most dangerous and deadliest boss' mechanics you should learn to play around.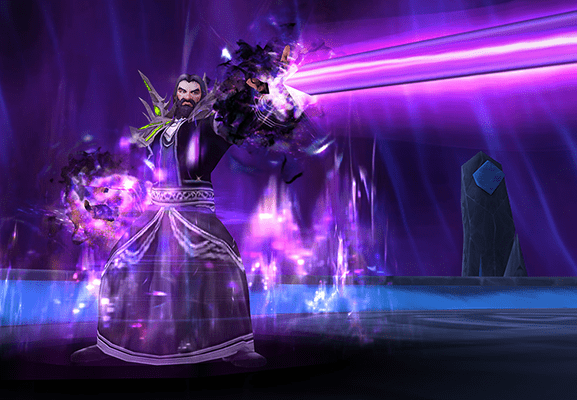 Right after Stage 1 begins, Archmage Xylem will be constantly casting Frostbolt. The latter hurts a lot and slows you down significantly. Make sure to interrupt it if possible to avoid extra damage taken. Shortly after the battle starts, he will teleport to another side of the platform leaving you blocked in an ice prison. Your task is to destroy a few shards to get out ASAP. Failing to do this, you will suffer a ton of damage from his Comet Storm, which is cast right after you are enchained in this ice cage.
Keep dealing damage to the boss for 90 seconds. After that, the intermission happens where the boss creates dozens of copies of himself. He will also start channeling Arcane Annihilation, which can easily wipe you if you fail to interrupt it within 40 seconds. To find the actual target, look at your minimap.
During Stage 2, Xylem gains a new specter of abilities. They are rather annoying than dangerous and you have nothing to be afraid of. The only cast that should be instantly interrupted is Draw Power, as it significantly buffs his damage. Consequently, he can practically one-shot you.
You will have 50 seconds to get the boss' HP pool as low as 10%. If you cannot make this on time, the intermission begins once more and you have to go through Stage 1 again.
After you make it to Stage 3, you are to face off against Corrupting Shadows. The latter has an annoying passive ability. Wherever this shadow steps, it gets covered with pools of Void. It deals crazy damage and can spread throughout the entire platform in a few minutes. Your task is to bait the shadow closer to the edge of the arena. Make sure that the biggest part of his Void falls out of the platform. Keep going around and deal your highest damage possible.
The shadow can debuff you with his Seed of Darkness. When it happens, you have like 8 seconds to run away from the boss. The reason you want to do this is Darkness Within will spawn right at your current location. Using one of your AoE talents or activating a particular trinket is more than enough to kill them quickly. Failing to do this, they will heal the shadow once they reach his location.
To put the answer to the question of how to do the Mage Tower as Frost Death Knight shortly, you want to save your strongest DPS abilities for the final phase. Your primary goal is to defeat the shadow until he covers the entire platform with Void.
If you think of a possible Frost Death Knight Mage Tower nerf, it is unlikely to happen. This specialization is well-balanced and requires you to be skillful to play it correctly. Make sure to try it yourself to see how it performs in this encounter.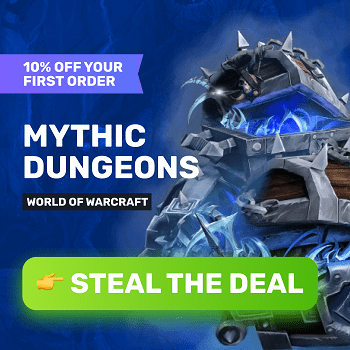 Frost Death Knight Mage Tower Rewards
After killing the shadow, the challenge is considered over. Once you are done with it, you will be teleported to your original location. As a reward, you will have a unique Frost Death Knight Mage Tower appearance you can see in the screenshot below.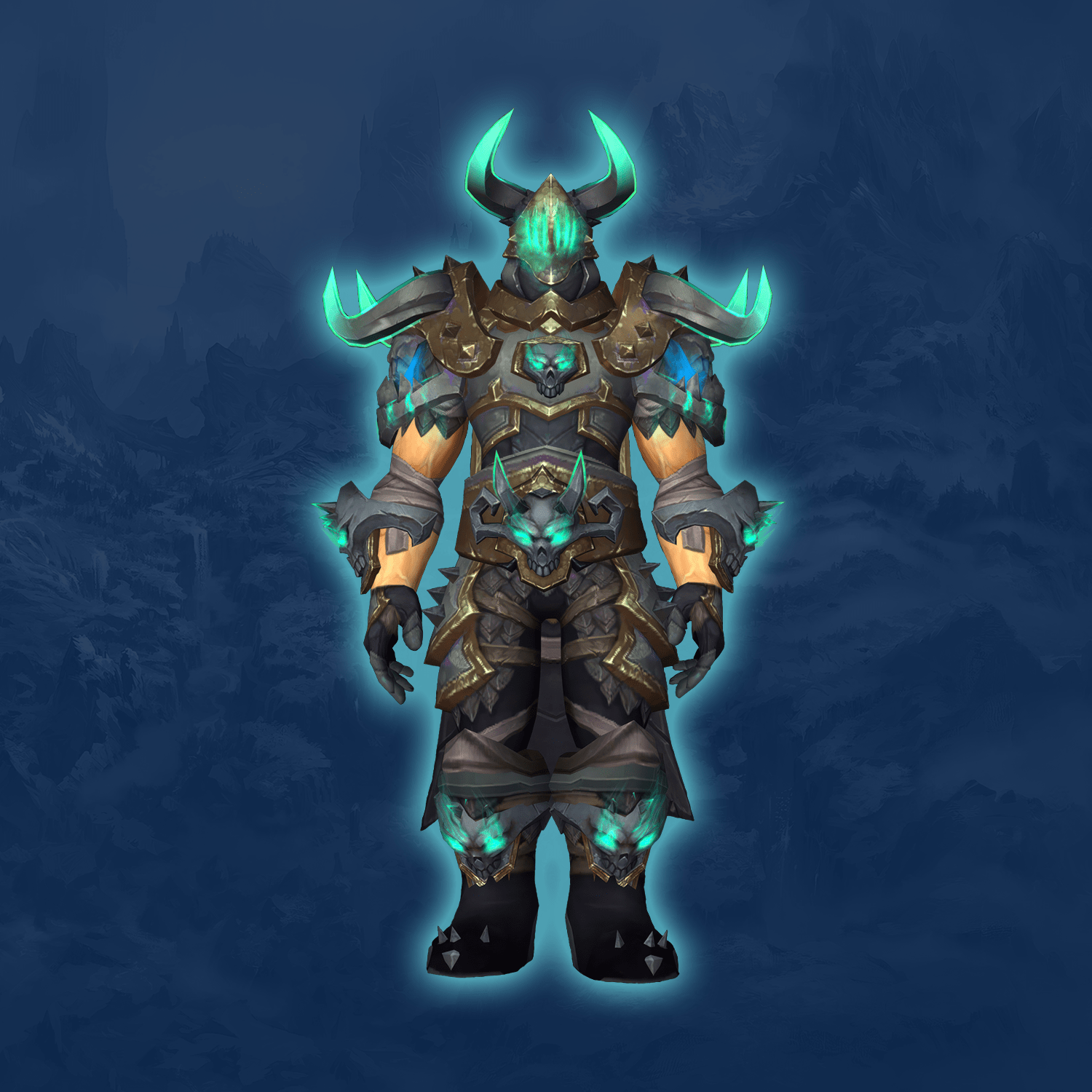 Do you remember the mount we mentioned earlier in this article? You can get it after finishing all 7 encounters. It is called Soaring Spelltome and it looks like an open book your character stands on to float over the ground.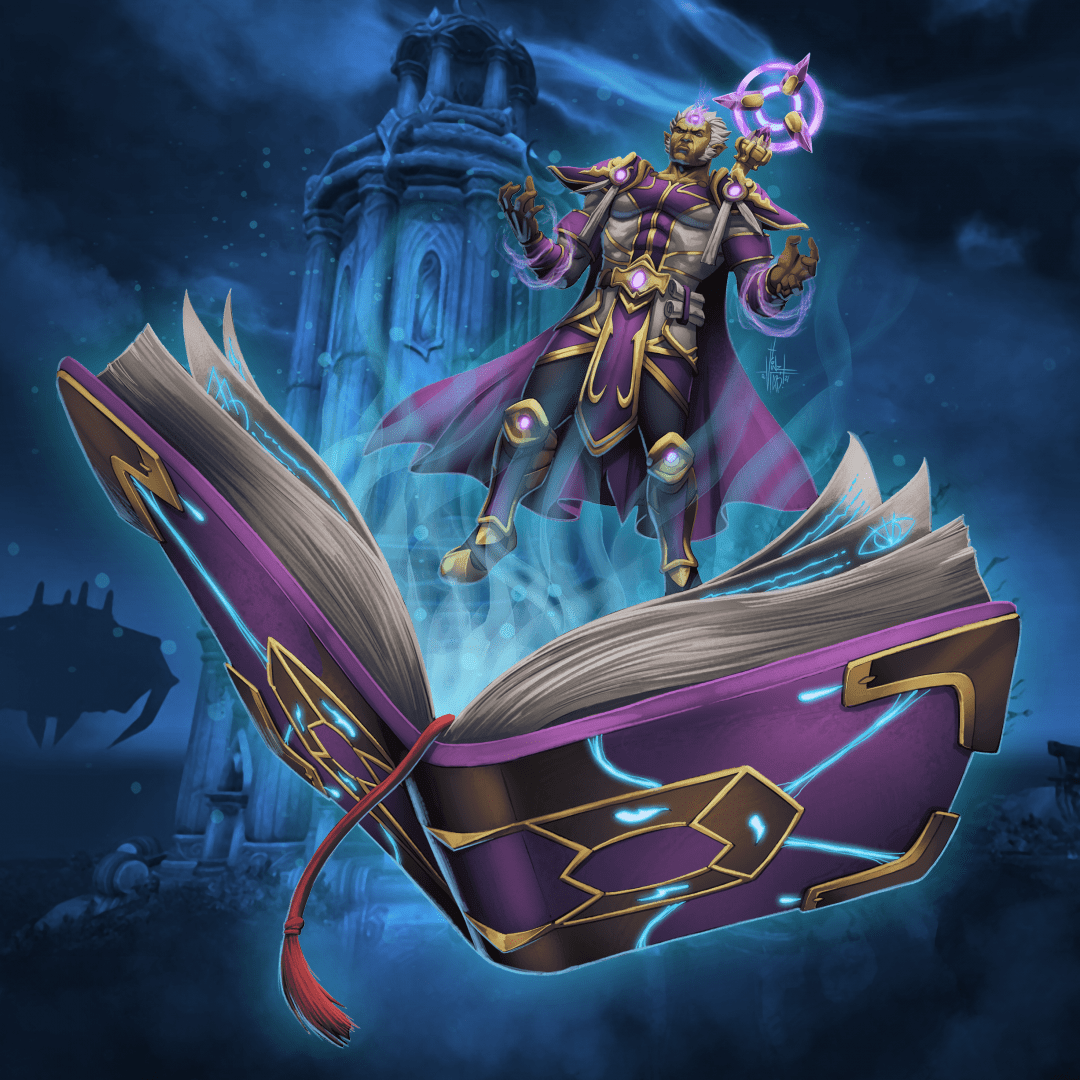 If you wish to get all the mentioned rewards but cannot pass this or any other encounters, we have the solution for you. Go ahead and check out our World of Warcraft Boosting services. Our professional players are always ready to help you with the encounter you are interested in. We offer reasonable prices and guarantee the result.
SkyCoach Boosting & Coaching Services
The SkyCoach team offers a great variety of services to let you experience World of Warcraft in a new way. Let endless farming and grinding spoil the enjoyment no more. If you ever feel bored or stuck at a certain point, we are always here for you. Our professional players can help you get geared up or defeat a particular boss in the shortest time.
To make your client experience unforgettable, we offer a 5% cashback you can spend on your future orders. If you have not found an offer that meets your requirements, you can always contact our 24/7 customer support service to create a personal order.
We have been helping people who play WoW and other popular online titles for over 5 years and we know what we are talking about. Besides, we guarantee the best market price and do our best to arrange frequent sales for you.
Final Words
Fellow heroes, this marks the end of our guide. We hope you have learned a lot about Frost Death Knight Mage Tower gameplay and are now ready to test your skills. Make sure to stay with us, as we will keep updating this guide if any updates or changes occur.
F.A.Q.
What reward do Frost Death Knights get from Timewalking Mage Tower?
The most sought-after reward is a class-specific transmog set we talked about earlier.
What are the best Frost Death Knight talents for Mage Tower?
All the talents supplement each other and work as a balanced system. To see the recommended build from us, check out a separate paragraph in the middle of the article.
How do you increase damage as a Frost Death Knight in Mage Tower?
In most cases, you play around dealing single-target damage since you want to burst down the boss quicker. However, using your AoE talents helps you clear out spawning adds.
Is Frost Death Knight good for Mage Tower?
It is a great specialization that features a decent DPS potential and tankiness together. If you like this spec's playing style, make sure to try it out for this challenge.