World of Warcraft is an MMORPG famous for its complex and difficult raid encounters. The WoW raid community has a long history of defeating one powerful foe after another. Over the years kings, mighty dragons, ancient war machines, and even gods themselves have fallen to the hands of brave Heroes of Horde and Alliance, so Zovaal and his pitiful minions will hardly have a chance against them. Do not expect the fight with them to be easy, though.
So, as you surely already know, the current raid dungeon in World of Warcraft Shadowlands is called the Sepulcher of the First Ones. Players will face the Jailer himself and save Shadowlands from whatever ominous schemes he is planning.
In this article we will explain how to prepare yourself to conquer this new challenging PVE content, so you will not let down your allies and guildmates, and make the most out of your character.
Check out some of our most popular
WoW Carry services

below:
Recommended Gear
Every raid encounter in Sepulcher of the First Ones is a challenging task even for experienced raiders, so, obviously, gear requirements are of huge importance. Especially if you play as a tank or healer.
Of course, there are different recommended gear requirements for each SotFO difficulty. See more about it in the table below:
Normal Difficulty
Heroic Difficulty
Mythic Difficulty

235+ item level.

This requirement should not be difficult to meet if you finished the previous raid content on Normal difficulty, farm some dungeons, or complete Zereth Mortis quests.

250+ item level.

As you would expect from Heroic difficulty, you will need to spend some time achieving a high enough item level to feel comfortable on this difficulty.

270+ item level.

Mythic difficulty is significantly more challenging than the previous two, so you will need at least Mythic 15+ level gear to step into it.
Now that we know what gear we need, the next question is how to actually get it.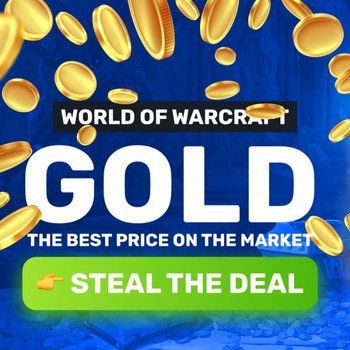 Mythic Plus Farming and Valor Points
The best places to prepare for a raid are Mythic+ Dungeons, which is very challenging PVE activity by itself, but still considered by many players to be a mere preparation for raids. All newly leveled up characters can easily farm +5 Mythic Keys after a bit of questing in Zereth Mortis, but higher keys require much more consideration and better gear.
See what item level gear you can get in Mythic Plus Dungeons depending on the key-level:
| | | |
| --- | --- | --- |
| Mythic Key | Dungeon Gear Item Level | Great Vault Rewards Item Level |
| +2 | 236 | 252 |
| +3 | 239 | 252 |
| +4 | 242 | 252 |
| +5 | 246 | 255 |
| +6 | 249 | 255 |
| +7 | 249 | 259 |
| +8 | 252 | 262 |
| +9 | 252 | 262 |
| +10 | 255 | 265 |
| +11 | 255 | 268 |
| +12 | 259 | 272 |
| +13 | 259 | 272 |
| +14 | 262 | 275 |
| +15 | 262 | 278 |
Valor Points 9.2
In the Eternity's End update, Valor Points are still a valuable currency used to upgrade your PVE gear. If you are wondering, what type of gear can you upgrade with Valor Points see the list below:
Gear dropped from bosses;
Gear from the chest at the end of the dungeon;
Gear from Great Vault.
Valor Points are an important part of your PVE gearing, which allows you to greatly improve your potential. Every newly leveled player should take his time to farm as many of these as possible.
How do I Earn Valor Points?
For now, there are just two ways. You can get Valor Points from Covenant Callings and Mythic Plus Dungeons. Just remember there is a Valor Cap, which means you can only get a certain amount of Valor Points each week, while this amount will be steadily higher further into the patch. It goes like this:
Week 1:

Maximum Valor Points is 0;

Week 2:

Maximum Valor Points is

750 Valor;

Week 3:

Maximum Valor Points is

1,500 Valor;

Week 4:

Maximum Valor Points is

2,250 Valor;

Week 5:

Maximum Valor Points is

3,000 Valor;

Week 6:

Maximum Valor Points is

3,750 Valor.
How Many Valor Points Can I Get from Covenant Callings?
There are two types of Covenant Callings available in the game:
Rare Callings,

by completing which you can get 35 Valor Points;

Epic Callings,

rewarding with 50 Valor Points.
How many Valor Points can I get from Mythic+ Dungeons?
Each fully completed Mythic+ Dungeon (starting from +2 key) will award you with 135 Valor Points, which means after only five dungeons you will reach a weekly cap of Valor Points.
Valor Upgrade Ranks and Requirements
To upgrade your Mythic Plus Dungeons gear above Rank 6 using Valor Points you will have to meet a certain Mythic Score System Requirements. See more about it in the table below:
| | | |
| --- | --- | --- |
| Rank | Item Level | Mythic Score Requirements |
| 7 | 255 | 600+ |
| 8 | 259 | 1000 |
| 9 | 262 | 1200 |
| 10 | 265 | 1400 |
| 11 | 268 | 1700 |
| 12 | 272 | 2000 |
Where to Upgrade Gear with Valor Points?

Just talk to Aggressor Zo'dash in the Enclave of Oribos.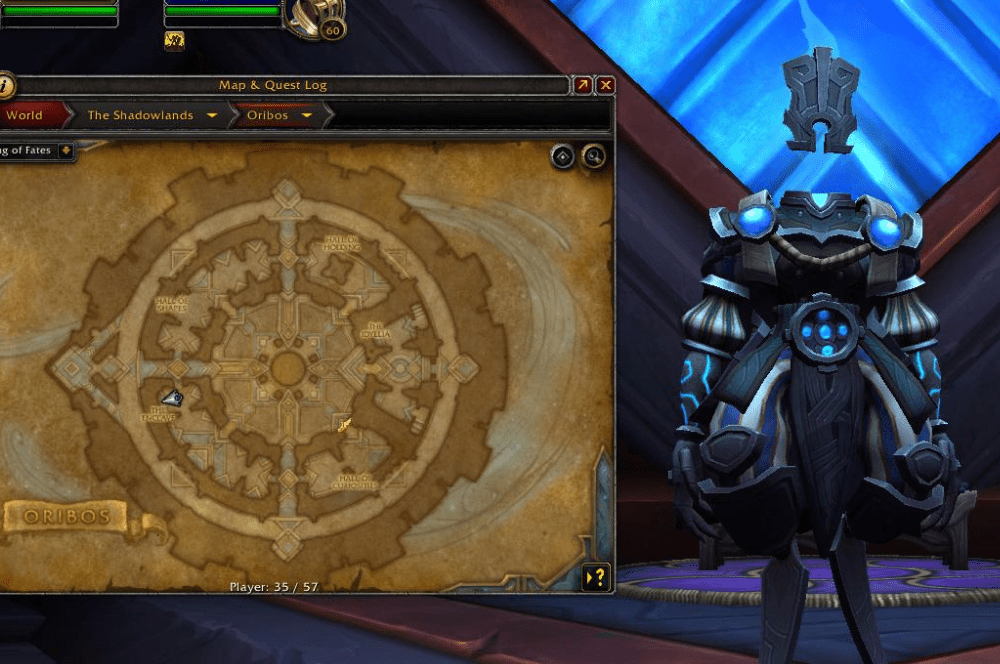 How much Valor is Needed to Upgrade?

It depends on what item you want to upgrade:
Off-Hands, Shields, Rings, Cloaks, Bracers,

and

Necks

will cost

250 Valor

per upgrade;

Shoulders, Gloves, Trinkets, Boots,

and

Belts

-

400 Valor

per upgrade;

Helms, Chests,

and

Legs

will require

475 Valor

per upgrade;

One-Handed Agility and Strength Weapons

will charge you

500 Valor

per upgrade;

One-Handed Intellect Weapons

costs

750 Valor

per upgrade;

Two-Handed Weapons

-

1,000 Valor

per upgrade.
There is also a range of crafting materials purchasable with Valor. To buy those find Ko'tul in Oribos.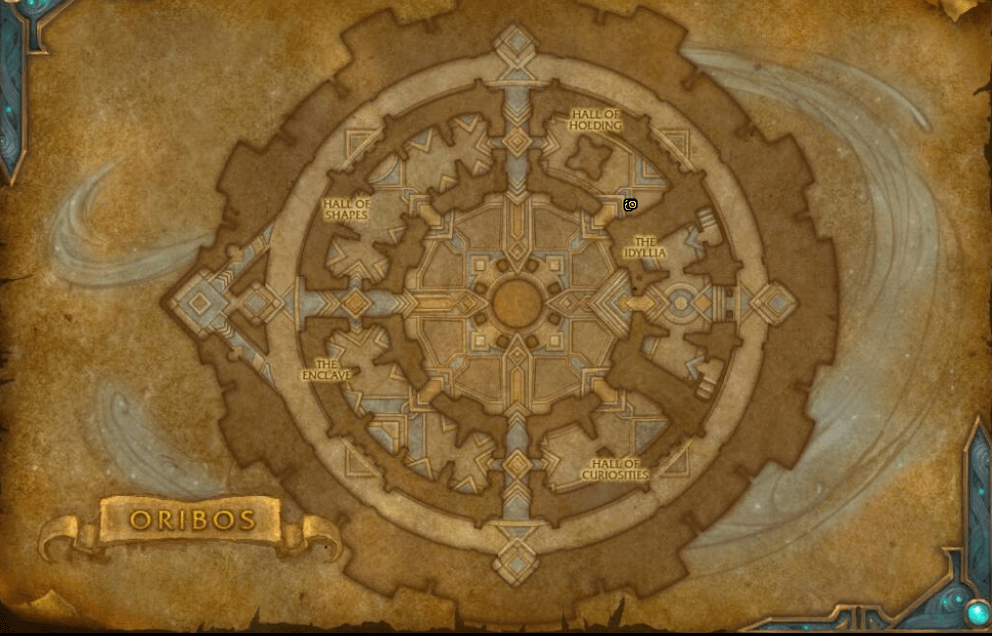 Ko'tul will be glad to offer you the following:
Another important thing to remember is that there is Valor conversion at the end of the Season. This means all unspent Valor Points will be converted to gold when a new Mythic+ Season starts. So we highly recommend you spend all your remaining Valor before it happened.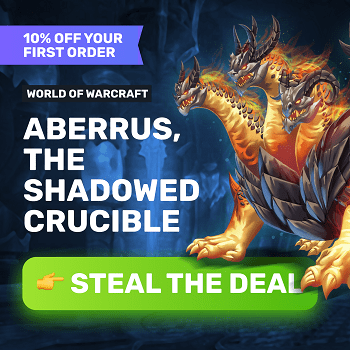 Gems and Enchants
These are the true essentials for any raider in World of Warcraft. If you do not have proper gems and enchants on your gear – forget about raiding SotFO even on a Normal difficulty. Let us discuss it on a little more details.
Gems
Some pieces of gear will have sockets in them, which can be used to apply various bonuses that increases secondary stats or add a special effect.
You should not underestimate the importance of these bonuses, even though at first glance it may seem too small.
Enchants
There is a whole range of Enchants available for players in World of Warcraft Shadowlands:
Weapons:
Cloak:
Chest:
Bracer:
Glove:
Boot:
Ring:
Remember, you should carefully consider what enchant to use on your gear, because this will significantly affect your performance. The choice will depend not only on your class and spec, but also on your playstyle, item level, and exact role in the raid.
Consumables
Raid consumables are an important part of your performance during raid fight. There are many useful consumables that will help you restore mana, health, give temporary boost for your primary stat, or greatly improve your damage or healing for a short period of time. No raid leader will preserve you in his raid if you do not have appropriate consumables ready.
Runes
Runes are a small temporary buff for your primary stat that last one hour and do not persist through death. Since Runes are comparably hard to get, not all raid groups require players to use them. But if you want to get the most out of your character you should get your hands on them.
In Eternity's End update, players who achieve Exalted reputation level with The Enlightened can buy Eternal Augment Runes, which provide a small additional buffs for 3 main stats.
Flasks
Flasks are powerful buffs crafted by Alchemists that can increase your primary stat for 1 hour (2 hours if you are an Alchemist). Note that this effect is persists through death, which makes Flasks an essential buff for every raider.
There are three Flasks currently available for players:
Potions
Another type of temporary raid buffs are Potions (and Combat Potions). There are many buff types, with various effects, but all of them, except Healing Potions, have the same five minute cooldown.
Potions are useful not only in PVE but in PVP as well. If you manage to learn how and when use them, your DPS, survivability, or healing will be significantly more effective. Let us see what Potions are available for player in the current raid expansion.
Healing and Mana Potions
Combat Potions
These are very useful damage or healing cooldowns, have a 5-minute cooldown, and can be used multiple times over most of the raid encounters. Note that some of the Combat Potions synergize with weapon oils.
Potions that synergize with Shadowcore Oil:
Potions that synergize with Embalmer's Oil:
There are also so-called utility potions, that will give you various effects, useful in many situations in both PVP and PVE:
Stones and Oils
These temporary enchants are crafted by Blacksmiths and Alchemists. You can apply Oil or Stone to your weapon, but keep in mind that Oils can synergize with certain Potions, as stated above.
You can use Porous Sharpening Stone or Shaded Sharpening Stone for bladed weapons, and Porous Weightstone or Shaded Weightstone for blunt weapons.
Healers will find Embalmer's Oil very useful, while damage dealers should consider using Shadowcore Oil.
Food
Food is perhaps the most interesting consumables in World of Warcraft, because it not only can boost your secondary stats, but also provide a range of interesting effects.
Know your enemy
Obviously, your gear, gems, enchants, and other purely numerical features of your character are nothing without an understanding of game mechanics and, which is probably even more important, the perfect knowing of the raid encounters you will drop yourself in. Each boss fight is completely unique, which means you should carefully study the tactics before the raid starts. This is especially important when it comes to the most difficult bosses, like Sylvanas in the previous raid content, or Anduin Wrynn and Zovaal in SotFO.
So you should make yourself familiar with the encounters on YouTube or ask your guildmates what you have to do in the fight before it started.