Originally introduced in the Legion expansion, the Mage Tower comes back in Dragonflight. As before, you are to fight the same bosses to get unique rewards. They include class-unique transmog sets, a mount, and achievements. It is also a great opportunity to test your skills to see how well you perform playing a particular specialization.
The main idea of any encounter you take part in is to learn to counter specific bosses' mechanics. On top of that, you usually act on your without having any allies to help you. This means you can only rely on yourself to outbattle the enemy.
Just as before, you want to make your way to Deliverance Point. There, you will find War Councilor Victoria who can teleport you to the platform to face off against the boss. Buying and using Dalaran Hearthstone is probably the easiest and most time-saving method to get to the required destination. Once you are in Dalaran, it will take you a few minutes to fly to the location you need.
In this guide, we will cover all important aspects concerning Havoc Demon Hunter Mage Tower Dragonflight gameplay. It includes BiS gear, the most optimal talent build, and the strategy you can use when fighting the boss. Reading it to the end significantly increases your chance of outbattling the enemy.
Havoc Demon Hunter Mage Tower Challenge Info
Your main rival during the Closing the Eye challenge is Archmage Xylem. However, he is not going to fight you alone unlike you. To make this encounter harder, you will also have to defeat Corrupting Shadows. Luckily, you do not have to fight them at the same time. The shadow will be summoned only after the first boss' HP drops as low as 10%.
The encounter can be split into 3 stages, each challenging you with new mechanics. During the battle, you are to survive and counter Frost, Arcane, and Shadow abilities. Considering how squishy you are, it is particularly difficult to outheal yourself in certain situations. Fortunately, you have a large range of mobility tools to gap close the distance between you and the boss. It often prevents overwhelming damage from being done.
Just like any other challenge, this one is designed in a way to make you take dozens if not hundreds attempts to pass it. However, we have prepared the Havoc Demon Hunter Mage Tower strategy to make your life easier. It is described in detail towards the end of the article.
If, for some reason, you still cannot pass this encounter, we have a solution just for you. By ordering our Timewalking & Mage Tower Boost services, you can be sure our pro players will slay any boss for you. It takes minimum time to complete your order and the result is guaranteed.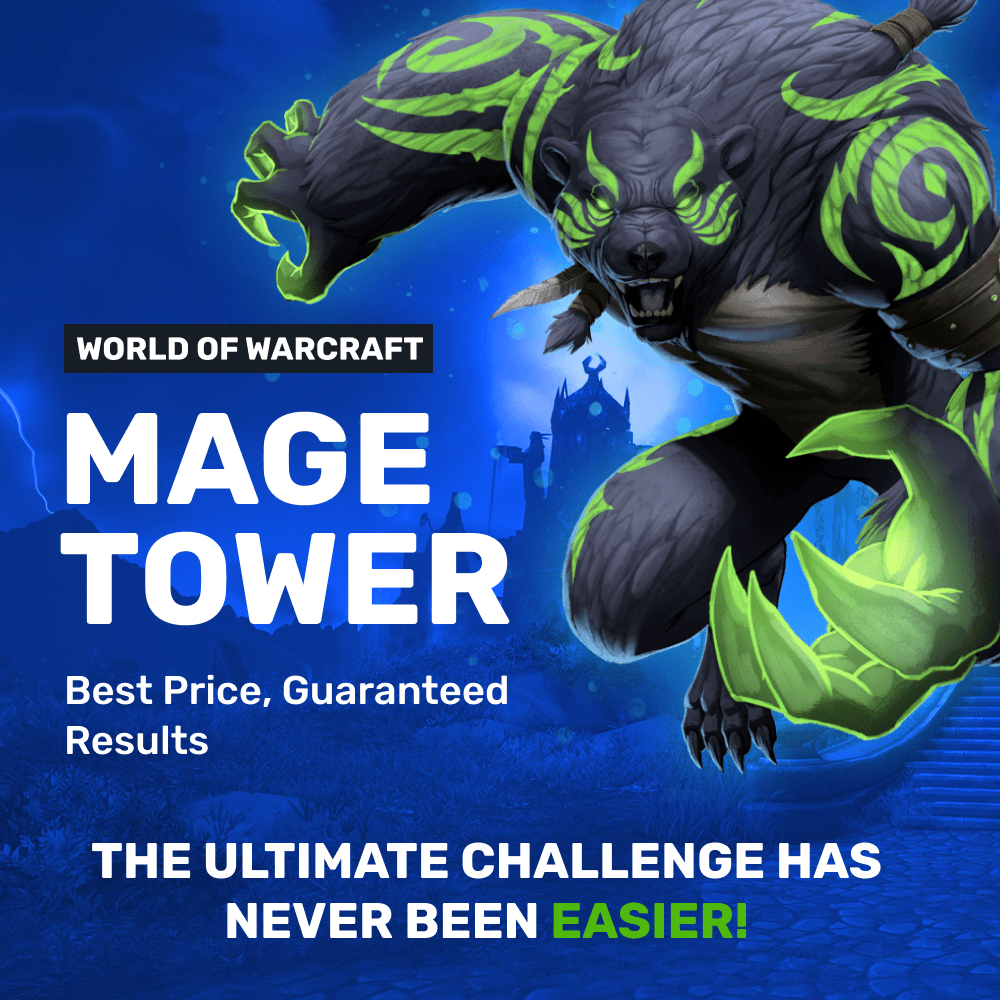 Best Gear for Havoc Demon Hunter Mage Tower
In order to make this challenge a true pain, the game's creators have brought a few rules you are to follow. To begin with, all your equipment is downscaled to ilvl 120 for the time you are fighting the boss. On top of that, your character becomes level 45 for the same period of time. These conditions were implemented in the previous expansions as well and the developers decided to leave them in Dragonflight as well.
However, the bright side of these features is that all players complete the encounter in more or less equal conditions. It means your gear level does not matter at all. The only thing that actually influences your chances of winning this battle is provided stats.
In your case, you want to prioritize Haste and Versatility. The reason you do this is you want to maximize your survivability along with decreasing the cooldown of your spells. The Critical Strike stat is also vital for you to deal destroying DPS throughout the encounter.
As you now realize, completing the Havoc Demon Hunter Timewalking Mage Tower challenge revolves around your skills. Of course, all extra bonuses you acquire from armor pieces or weapons do matter but they do not guarantee you victory.
If you are still looking forward to wearing BiS equipment for this encounter, there is a good option for you. The best Havoc Demon Hunter Mage Tower gear can be looted from Vault of the Incarnates raid bosses. To make it easier for you, we have compiled a table containing the strongest equipment pieces. Collecting at least a few of them already increases your chances of winning.
If you decide to go for Mythic+ gear instead, it is a possible choice as well. Nonetheless, keep in mind that looting equipment parts from dungeons is even more challenging and time-consuming. To tell you the truth, you do not even need that powerful gear to handle this encounter's boss. Therefore, focus on mastering your specialization instead.
As we mentioned earlier, stats matter more than the ilvl of your gear. To gain more stats, you should pay attention to what Havoc Demon Hunter Mage Tower Trinkets you can wear. Besides, some of them grant you unique on-use abilities, which can be useful during the battle.
Unlike in this encounter, you strongly rely on your party while raiding. To ensure your victory and always receive the desired loot, you can buy WoW Raid Boost from our company. By doing so, you can get the items you need to complete this challenge guaranteed. We offer fair prices and cashback on all your orders.
Havoc Demon Mage Tower Best Enchants & Gems
Applying various enchants and inserting gems is another way of gaining extra stats. This part of our Havoc Demon Hunter Mage Tower guide is devoted to these two seemingly insignificant in-game features. Both of them are super useful and should not be neglected to complete this encounter successfully.
Equipment Slot

Best Alternative

Provided Bonus

Weapon
Sophic Devotion
Randomly increases your

Agility

stat, which influences your

DPS

potential.
Cloak
Writ of Leech
Allows you to heal for a tiny amount by dealing damage with spells or auto-attacking an enemy.
Chest
Waking Stats
Boosts your

Agility

allowing you to deal more damage.
Bracers
Devotion of Leech
Another source of

Leech

stat to gain extra heal while damaging the boss.
Legs
Fierce Armor Kit
Grants you a bit of

Strength, Agility,

and

Stamina.

Boots
Watcher's Loam
Boosts your survivability, the thing you will definitely need during this challenge.
Ring
Devotion of Critical Strike
Grants you additional

Crit

influencing your

DPS

potential.
The enchants granting your Leech are especially important for you during this fight. They are your source of self-sustain, as some of the boss' spells deal overwhelming damage and you need to outheal that ASAP.
Returning to the gem topic, we would like to discuss Havoc Demon Hunter Mage Tower recommended gems you are most likely to wear. They include the following alternatives:
Inscribed Illimited Diamond greatly increases your

Agility

and

Crit

stats, which is great for your

DPS

potential;
Crafty Alexstraszite should be your choice for other slots, as it grants you

Crit

and

Haste

stats. Both of them are vitally important to you.
To get all the required gear, you are to farm tons of gold first. However, you can go another way and Buy WoW Gold with our company's help. In this case, we will deliver any amount of gold to you in the shortest time. This is the easiest and absolutely safe method of becoming richer and purchasing everything you need in the game.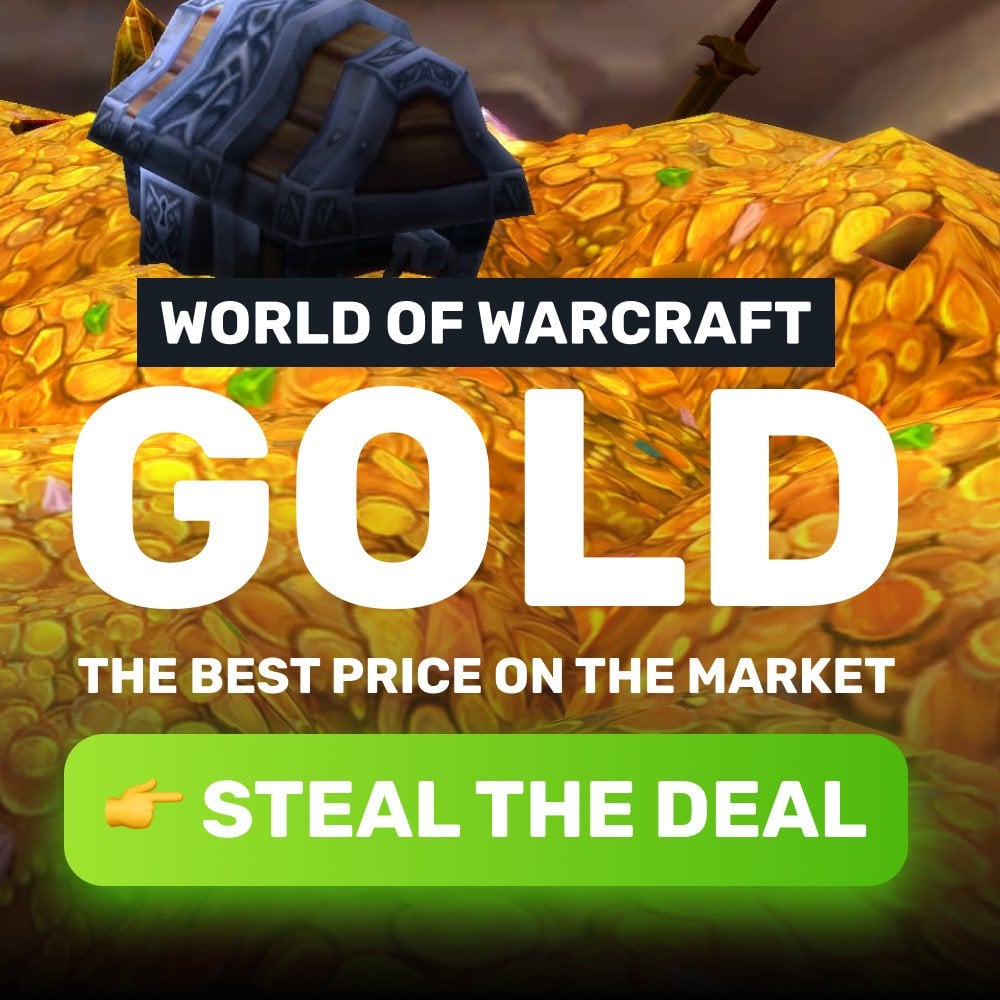 Havoc Demon Hunter Mage Tower Best Consumables
To make sure you complete the Mage Tower challenge with minimum attempts, you are to use certain consumables. Check out the following list of items that provide you with quite a significant boost during battle:
Havoc Demon Hunter Mage Tower Best Talent Build
During this encounter, you want to balance between consistent single-target damage and a bunch of AoE added as well. Luckily, the updated Dragonflight talent system allows you to do that. However, you still focus on maximizing damage outburst against a solo target, as you will not have tons of adds spawning around the platform.
The only mobs you want to get rid of will begin spawning during the final stage of the challenge. They can be easily dealt with by using your Glaive Tempest. The latter is enough to slay them since they cannot boast a large HP pool. As for other Havoc Demon Hunter Mage Tower 10.0.5 talents, the final version looks as follows.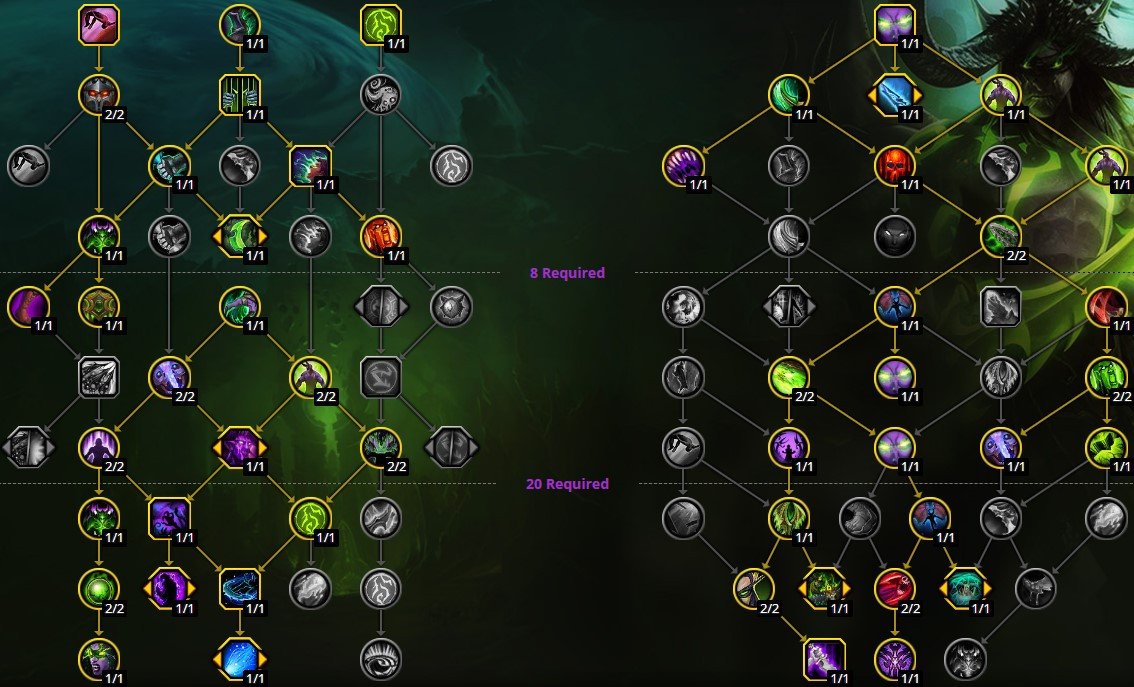 By using this code, you can export this build to your game:
BEkAAAAAAAAAAAAAAAAAAAAAAQSCSiUiQLJRSiABAAAAAAAJBpkSkkUEikGKSQSSSA
Before you try yourself at this encounter, we highly recommend that you reach your level's cap. If you do not have enough time to level up your character, we are here for you. Go ahead and check out our WoW Powerleveling services where our professional players boost your character in a blink of an eye.
Archmage Xylem Fight Strategy
This part of our guide shares a few Havoc Demon Hunter Mage Tower tips you can use during the battle. As we mentioned earlier in this article, you are to pass 3 stages to win this challenge. Despite reading everything we have prepared for you, the chances of completing this encounter with the first attempt are minimum. You still need to get used to the boss' mechanics and abilities.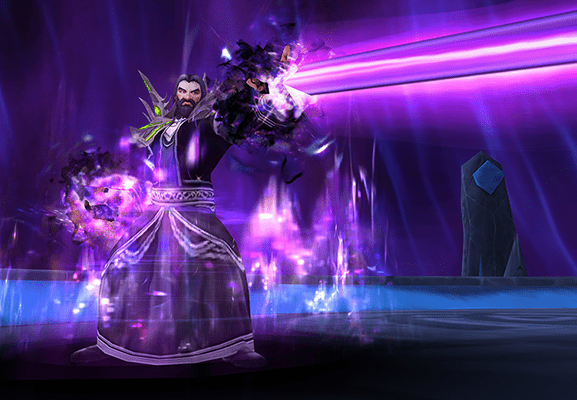 During Stage 1, you will fight Archmage Xylem who is using only Frost-based abilities during this phase. The only spell you should actually be aware of is Frostbolt. Try to interrupt it every time you can, as it hurts badly. This boss is also a huge fan of random teleportation. So, be prepared for his occasional teleports to the opposite side of the platform. After he does that, he will enchain you in ice shards. Luckily, using any of your mobility talents is enough to get out of this trap. If you do not do this shortly after the boss teleports away, he will use Comet Storm. The latter deals overwhelming damage to trapped targets.
Fighting the boss for 90 seconds is followed by an intermission. During it, he will create multiple copies of himself and start casting Arcane Annihilation. You can easily find the actual boss by looking at your minimap. Make sure to gap close the distance ASAP to interrupt the cast.
Moving forward, we have Stage 2 where you still fight the same boss. The only difference is that he will be using different abilities this time. Here, you have nothing to be afraid of, as they deal an insignificant amount of damage and are relatively easy to avoid. Nonetheless, make sure to interrupt his Draw Power or the boss will start hitting too hard.
Try to put maximum damage during this phase, as you will only have 50 seconds to bring his HP pool to 10% to start the final stage. If you fail to do this, the intermission will happen again and you will have to start from Stage 1 again.
After Stage 3 begins, Corrupting Shadows will be summoned. The first thing you want to do is to bait him to the edge of the platform. The reason you want to do this is that he leaves pools of Void wherever he steps. It deals crazy damage and you do not want it spread across the arena too quickly. Repeatedly, the boss will use Seed of Darkness, which works as a sort of debuff. When you are affected by it, you have a few seconds to rush away from the boss. Shortly after, Darkness Within will appear. Use your AoE to burst them down. If you fail to do this, they will greatly heal their master once they reach his position.
If you are still wondering how to do the Mage Tower as Havoc Demon Hunter, you are to survive during the first two stages and keep kiting the final boss. You also want to kill him before the entire platform is corrupted with Void or this damage will wipe you.
Being quite a strong specialization, a lot of players can think of a possible Havoc Demon Hunter Mage Tower nerf. However, this spec is not the easiest one to master and requires you to use spells in the correct order. Therefore, it is unlikely to be nerfed, as there are no obvious reasons for this.
Havoc Demon Hunter Mage Tower Rewards
Once you are done with the final boss, you will be teleported to your original location. There, you will receive a unique Havoc Demon Hunter Mage Tower appearance as a reward. You can check it out in the screenshot below.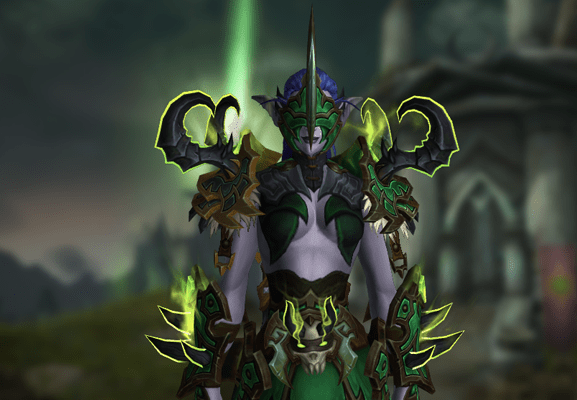 If you feel confident enough, prove your skill and complete all 7 encounters and be generously rewarded for that. You will receive Soaring Spelltome that cannot be obtained anyhow but this way. The latter is a special ground mount that looks like an open book your character stands on to soar over the ground. Your set and this mount cannot be obtained anywhere else apart from passing this challenge.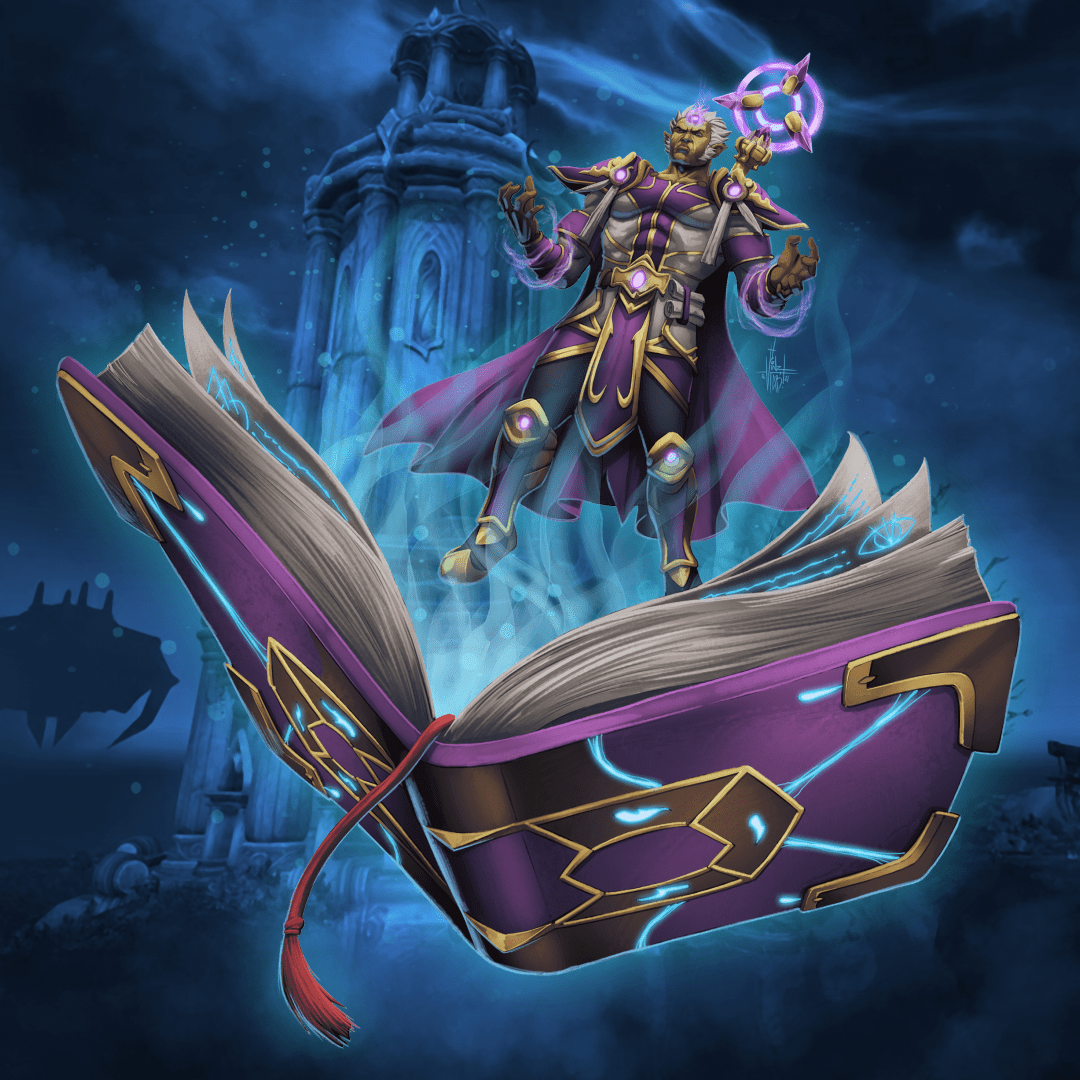 If you cannot play your specialization well enough or simply do not have enough time to complete this challenge on your own, we have a special offer just for you. By ordering our World of Warcraft Boosting services, our professional players will defeat any boss for you. Do not waste your time and click the link to find out all the details.
SkyCoach Boosting & Coaching Services
Here, at SkyCoach, we try our best to make your gaming experience unforgettable. Taking WoW as an example, it often ruins fun with pointless farming and grinding. However, this game is still so much fun to play. While reading the article, you have already got acquainted with a few of our services provided. This list is far from complete. In fact, we work with a number of other online titles as well.
If you struggle to clear a particular dungeon yet still wish to get the desired reward, it is high time to check out our Mythic Carry boost. We offer the best market price and will gladly answer any questions concerning your order. Our 24/7 customer support service is always there for you.
We have been working in this sphere for over 5 years and we care about our clients. To prove this to you, we offer cashback on all orders and arrange sales as often as we can. Make sure to check the whole list of services we provide to see what suits you best.
Final Words
This brings us to the end of this article. We hope this overview has helped you greatly and you now feel more confident about testing your skills. Stay tuned, as we will keep updating this guide if any updates or changes occur.
F.A.Q.
What reward do Havoc Demon Hunters get from Timewalking Mage Tower?
In most cases, you are only interested in obtaining your class-specific transmog set. It looks cool and completely changes your character's appearance.
What are the best Havoc Demon Hunter talents for Mage Tower?
It is particularly difficult to single out certain talents. We would recommend that you read a separate paragraph concerning the talent build you want to use for this encounter.
How do you increase damage as a Havoc Demon Hunter in Mage Tower?
Your biggest damaging ability is Metamorphosis, which should be used on time. It allows you to deal devastating damage during any encounter stage.
Is Havoc Demon Hunter good for Mage Tower?
To answer shortly, it is. You have a large range of mobility tools to gap close the distance between you and the boss. On top of that, your damage is absolutely overwhelming if spells are used correctly.