Introduction
Wrath of the Lich King is arguably the best World of Warcraft expansion in the game's history. For a great many players, who played it years ago, WotLK is remembered fondly. The sun was warmer, the grass was greener, and World of Warcraft was a game you wanted to play every day.
Lore-wise the Wrath of the Lich King expansion was a long-awaited sequel to the history of Arthas Menethil, one of the most iconic characters in the whole Warcraft universe. So, it is no wonder this expansion was much anticipated before it was released.
IMPORTANT NOTE: At SkyCoach, you can also Buy WoW Boost at the lowest prices and with the fastest delivery. You can make your first purchase even CHEAPER if you find our special PROMO CODE (highlighted in green) hidden in this article and get a 20% DISCOUNT.
Check out some of our most popular
WoW Boosting services

below:
But aside from the excellent story, great competitive PVP, and beautiful locations, Wrath of the Lich King brings to the game some of the best PVE content ever. Old-school players remember how cool and exciting Naxxramas, Ulduar and Icecrown Citadel were. But will WoW WotLK Classic be as good?
In this article, we will discuss what is currently known about the upcoming WoW Wrath of the Lich King Classic, and compare it to the original WoW WotLK. But, first check the announcement trailer:
How was it back in the days?
When WotLK was first introduced, WoW players were not as used to standard MMO-features, as they are today. Even simple things like dungeons' difficulty levels, Hero class, a huge variety of flying mounts, and other features, which are considered essential to every MMORPG, felt fresh and new. One cannot say that The Burning Crusade expansion lacked gameplay variety or was boring to play, but the Wrath of the Lich King was a huge step forward.
Also, the continent of Northrend was a dreamland for almost every fan of the Warcraft universe, because of the events of the legendary Warcraft 3: The Frozen Throne that happened there. So, the expansion was hugely anticipated even before it was announced.
Northrend in WoW Wrath of the Lich King was gorgeous and not just because of the locations themselves were beautiful and exciting to explore and fight through. WotLK was like a huge nostalgia hit and something completely new at the same time. You could find places and things reminiscent of the famous events of the Warcraft universe here and there, while also unraveling new mysteries, finding new ancient cultures, civilizations, and secrets. BLOG20
The storytelling was excellent and you really felt you and your friends fought great evil, the Scourge itself. Writers, game designers, and artists that worked on the Wrath of the Lich King expansion managed to create the feeling of significance of all your actions within the game. This is something Shadowlands clearly lacks.
Another thing was PVP. Especially my personal favorite part of it – open-world PVP. I remember very well how a friend of mine, (who hated everything about the MMORPG genre), came to my place and saw me hunting Horde on my Draenei Elem Shaman. He was standing behind my chair and watching for about half an hour and a week later he was busy leveling up his first World of Warcraft character. Did WoW strengthen our friendship that day? It sure did.
So in other words, my WotLK experience simply cannot be compared to all the following expansions, while I am still a huge fan of this game. Or maybe WotLK seems so good because I was younger back then? Well, after the release of WotLK Classic we can check it out.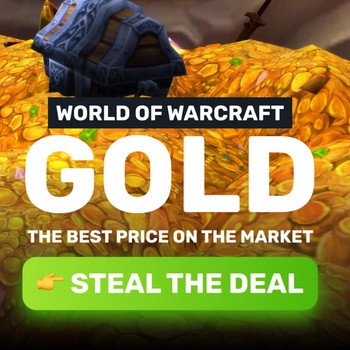 The Northrend
The continent of Northrend is located in the far north of Azeroth. This is the place of ancient mysteries, long forgotten realms, and great dreadful powers, hidden deep beneath the surface. But this place is not completely covered with snow and ice. In fact, Northrend's geography and nature is quite diverse. See what places awaits you there:
Borean Tundra: This place is what everyone would imagine when thinking about the planes of the far north – it is a vast cold wasteland, with no trees, covered with endless fields of brown grass, as far as the eye can see. The Scourge has left its mark upon this area and the inhabitants of Borean Tundra (mostly tuskarr) have to fight with all their strength to live another day in this cold and surly place.
Coldarra: This huge island, completely covered with ice and claw-like peaks, is a home for Malygos and his Blue dragons. This is a place of great danger and immense arcane power, streaming from beneath the ground up to the Malygos' lair – the Nexus.
Dragonblight: This grim place is covered with ancient dragon bones, with the mountain-like tower of Wyrmrest Temple located in the middle. Surrounded by the Scourge forces, Alexstrasza and her Red dragons placed their center of operations in the tower walls. Here you can also find the entrance to Azjol'Nerub and the ruins of the biggest human settlement in the continent. Old stories tell that once Dragonblight was a thriving green land, full of life and joy, but that was long ago. Now this is an icy wasteland, with dangers creeping around every corner.
Azjol'Nerub: This is an ancient underground kingdom, home to the lost civilization of nurebians. Highly intelligent beings, with great culture and immense arcane knowledge, they were destroyed by the Scourge after a long and furious war, in which they almost managed to defeat the Lich King's forces. Unfortunately now, the majority of Nerubians are either dead, or raised as the Scourge servants, and their great kingdom lies in ruins.
Howling Fjord: This land is thriving with northern beauty, with great dark forests, huge open planes, and bare rocks, reaching up from the waters of Daggercap Bay. The mass of tall stone walls and bastions in the middle of the land is Utgarde Keep – home to the armies of furious vrykuls.
Sholazar Basin: Who would expect to find a lush tropical jungle in the midst of Northrend? But here it is, guarded by Titan's pillars and almost safe from the Scourge. Scholars believe that this anomaly was once a Titan's testing ground, where they carried out their experiments on creating new life forms.
Crystalsong Forest: This is a strange place, where trees are made of shining crystals and the land glows with arcane power. The forest was once a place of great battle between Blue and Black dragonflights. Blue dragons used great and powerful magic to win the fight, but the spell was somehow altered and the land became is it is now. The power of the Crystalsong Forest is so great that even Scourge cannot overcome it.
Zul'Drak: Here Heroes of Azeroth will find a grim sight of a great civilization, slowly plunged into barbarism. Drakkari lived in Zul'Drak for thousands of years, even before the Great Sundering, and managed to fight off any aggressors. When the dead soldiers of the Scourge invaded their home, the Drakkari forces finally met a foe too great even for them. So, they decided to sacrifice their own gods, and thus get the power they need to protect their kingdom. It worked, but unfortunately, it also drove them mad.
Grizzly Hills: This place is a land of hills, covered with thick trees, and inhabited by tribes of furious furbolgs, dwarves, and trolls. This land is, perhaps the most pleasant region in Northrend, with a nice climate, fertile land, and beautiful landscape. No wonder the races of Northrend flourish here and there are three major settlements, not counting many small villages.
Storm Peaks: Mighty mountains, ancient Titan's vaults, buildings, and machinery – this is what Storm Peaks is all about. Titans themselves lived here, during the time of creation, and their traces are scattered all over the location. The great city of Ulduar, once claimed as their own by storm giants, is also located here.
Icecrown Glacier: This place was once a capital of the mighty kingdom Asjol'Nerub, but after the Lich King and the Scourge defeated the Nerubians, the glacier changed forever. Now this is the most dangerous place in Azeroth, and the dreadful Icecrown Citadel cast its ominous shadow all over the location. There is no place for the living in the Icecrown Glacier, this is the land of the dead.
What to expect from Wrath of the Lich King 2.0?
Of course, the new iteration of World of Warcraft Wrath of the Lich King will be different from what it was back in 2008.
First off, there will be no Group Finder. While this decision may seem controversial for many players, WoW-veterans are actually quite happy with it. You can not underestimate the social aspect of the game. Without Group Finder players will have to actually communicate with each other to find a group, instead of using the LFG system to play with people you will likely never see again. Aside from making your WoW experience less memorable, this also provokes some players to be rude with their party members.
Secondly, we will see some changes in competitive PVP. What they will be is currently unknown, but today developers have much more experience in WoW PVP balancing. It is likely we will see a much more balanced and playable Arena than in the original WotLK expansion.
There are other important things which have been revealed by developers regarded PVE. Long before the current system of Normal, Heroic, and Mythic raids was a thing, the only way to change the raid's difficulty was completing encounters with special conditions.
For example: in the Obsidian Sanctum raid you could start the fight with Sartharion without killing Tenebron, Vesperon, and Shadron, which made the encounter significantly more difficult. Another example: in the Mimiron encounter in the Ulduar raid you simply need to push a big red button to toggle the fight's hard version.
Then, with the release of the Trial of the Crusader, the new system was first introduced and quickly became a golden standard for World of Warcraft raids and did not change. However, judging from what developers have said, they think this system makes many players feel obliged to run every difficulty they can fight through on a regular basis. This in turn makes their WoW gameplay feel more like a job, than a game.
So apparently, developers want to try something new with WotLK classic. What it will be is hard to say, but if WotLK Classic raids will not be just a copy of original WotLK raids and we see some revamp, that would be great!
Unfortunately, this is about everything we know for now and we have no idea how raids will function if developers rework the current raids difficulty system.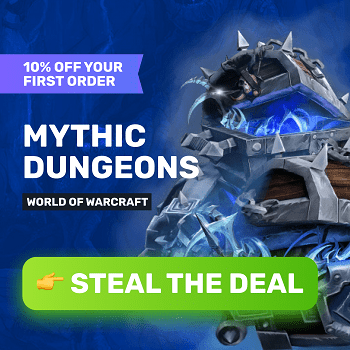 Conclusion
World of Warcraft Wrath of the Lich King Classic is not only a priceless gift for all WoW-veterans, looking to get back to those good old days of exploring the Northrend and fighting the Scourge, but also a chance for everyone who did not play this famous WoW expansion to feel the classic vibe and see the history of their favorite game. Of course, with some improvements, which, we hope, will be for the best.
We will closely follow any additional information about the WotLK Classic, so keep an eye on our Blog section.